When we were kids, we always wanted to have a treehouse as a secret base to let our dreams, adventure and imagination go wild.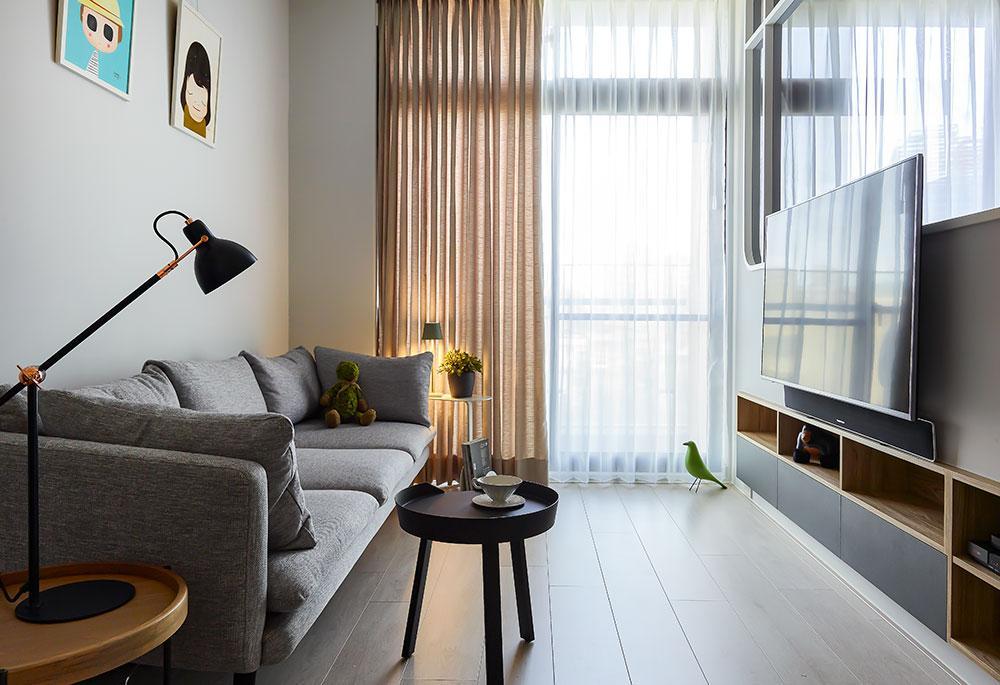 When we grow up, we still carry the same hope of having a place like a treehouse to call home, building daily stories and dreams with our close partners. This 463 sq ft residence in Taipei is not an oppressive and spacious mansion. But After a redesign by Alfonso Ideas, it became an elegant castle with two bedrooms and two living areas - a haven for embarking on future adventures and narratives.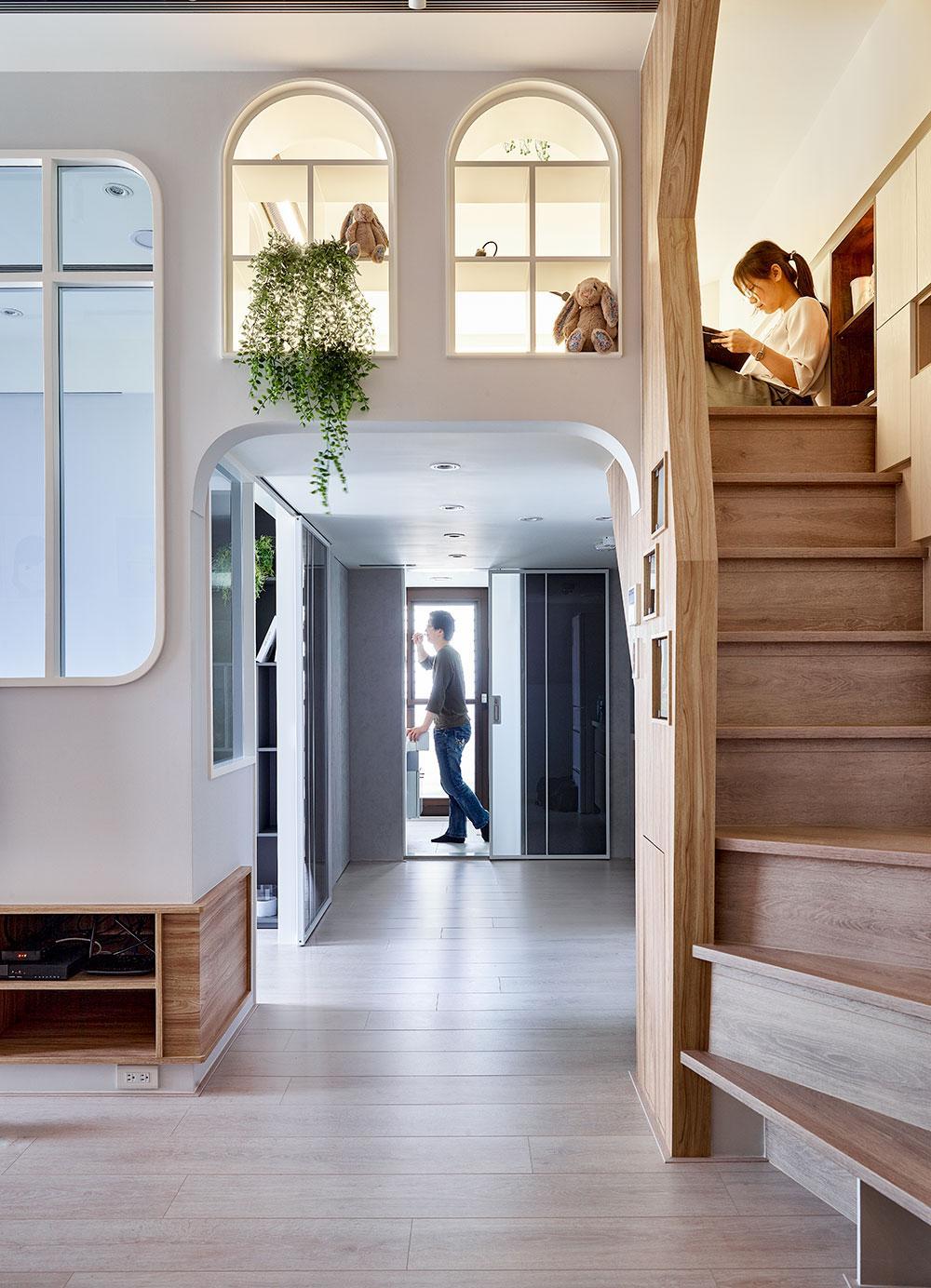 To make good use of the high ceilings as well as to widen the visual effect, the designer used Scandinavian neutral tones of black, white, and grey as the base. The wood texture outlines the warm atmosphere, and the curved arch softens the expression of the space. The generous use of glass windows allows the light to shine to every corner of the house, creating a bright, refreshing and happy space that is unparalleled for a family home.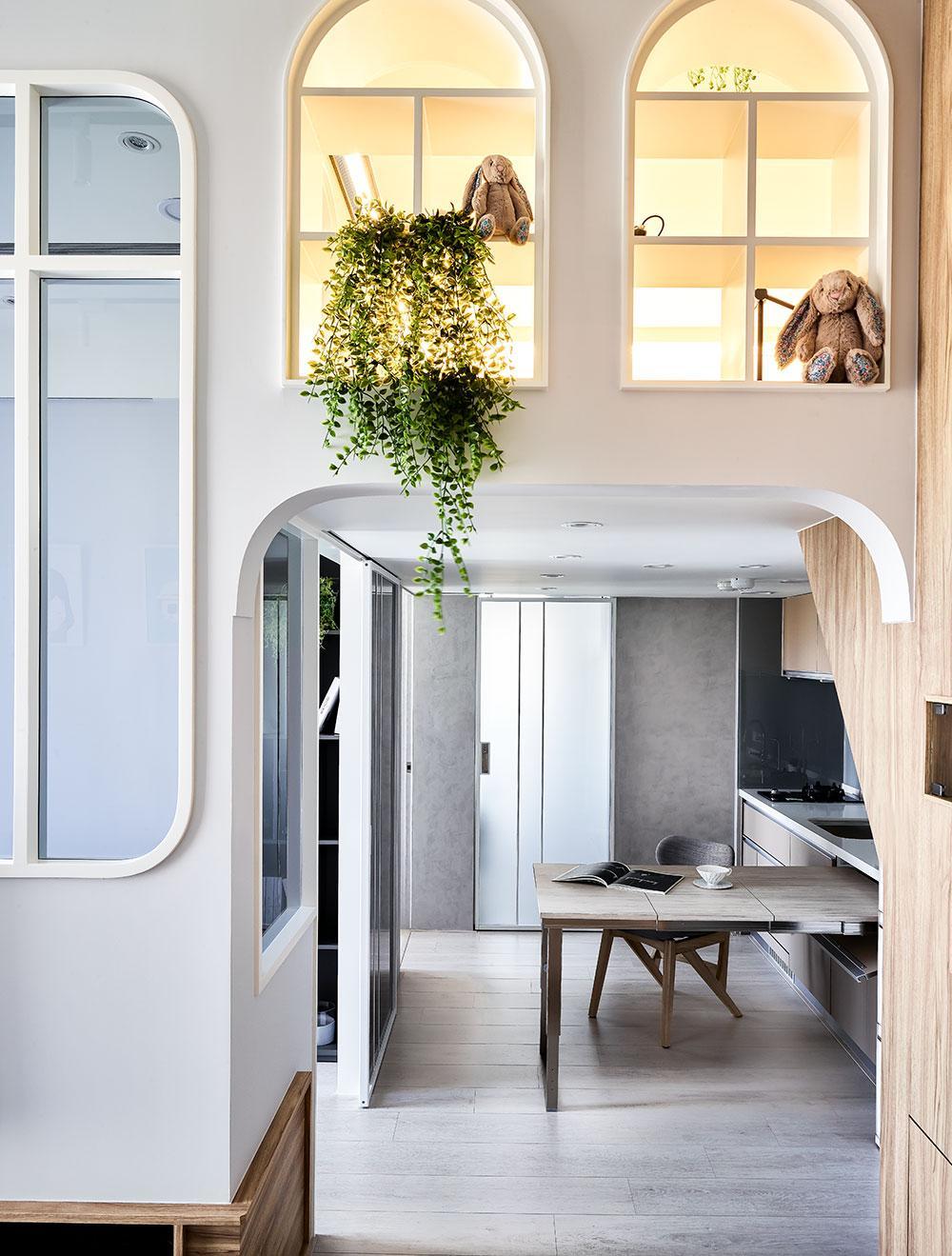 Scroll through the gallery below to see more of this modern Nordic treehouse: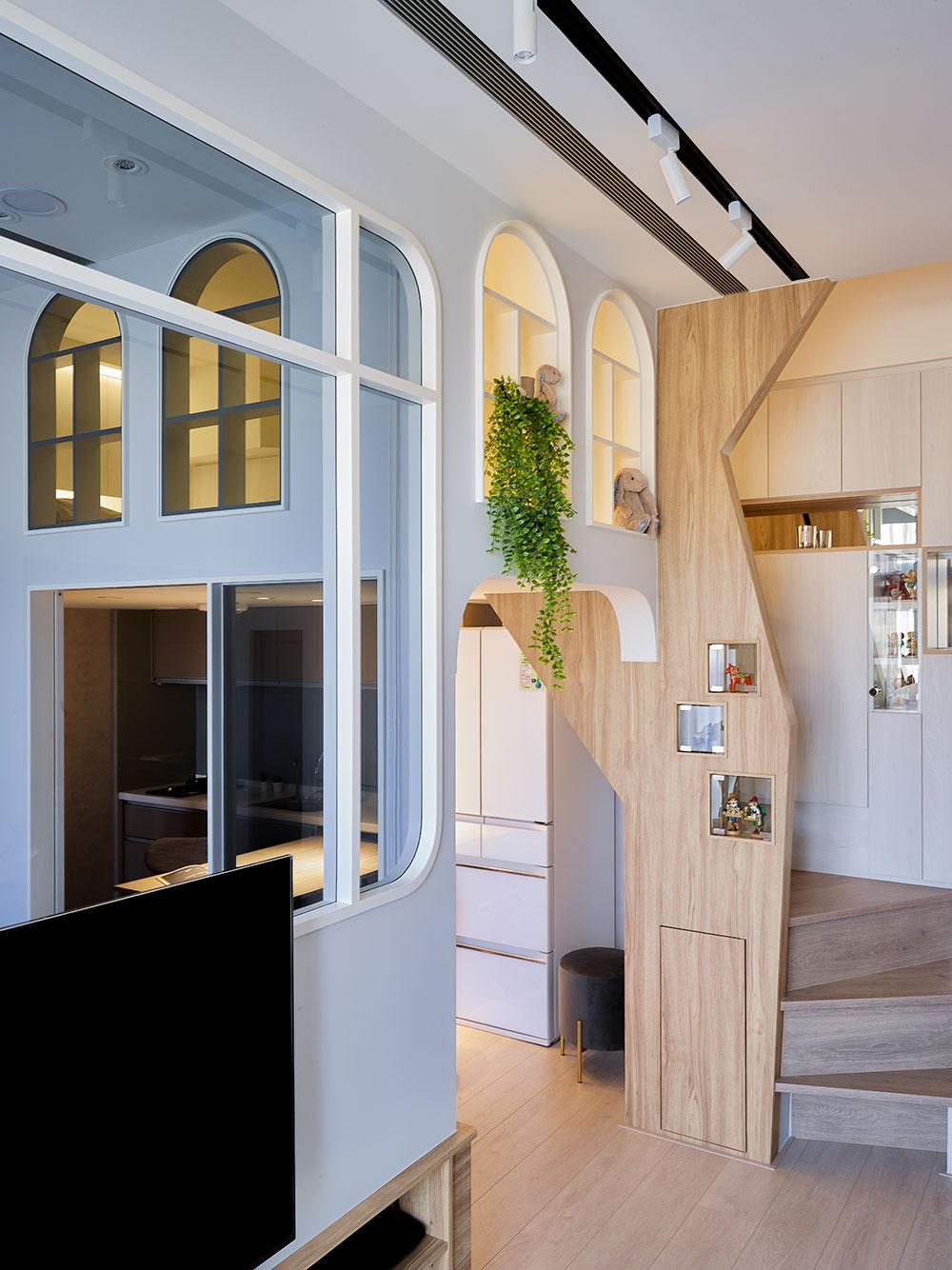 The wooden ladder next to the living room mimics a tree trunk winding upwards, adding a soft rustic atmosphere to the space. The designer also included a storage cabinet under the staircase, so that the awkward corner would not go to waste.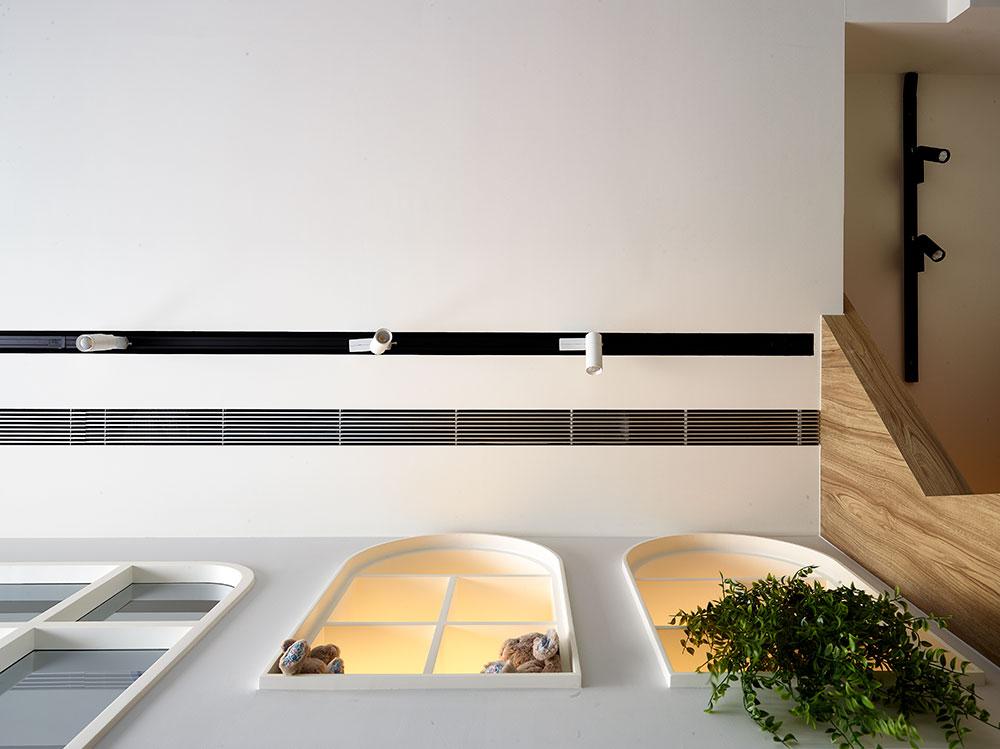 The curved window frames on the second floor emulate the idea of looking out the windows of a European castle. The outdoors is brought in with the green hanging plants, which makes one feel like they're on an adventure on top of a treehouse.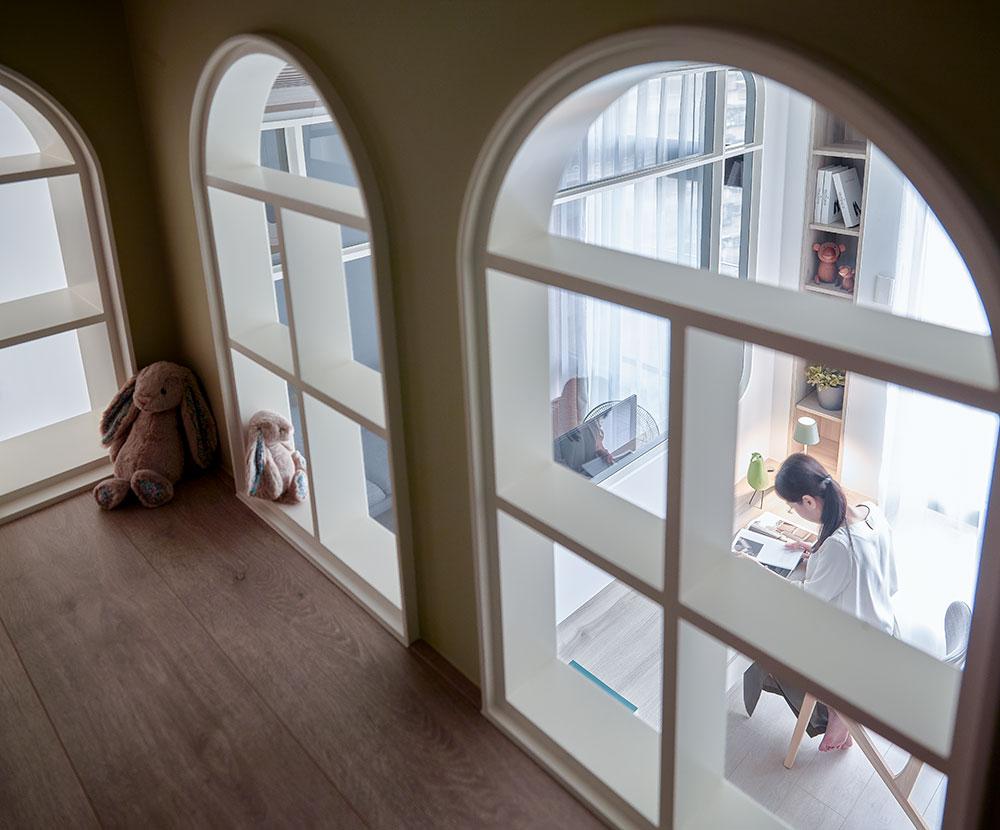 The multifunctional space on the second floor overlooks the study and also draws light in from the first floor.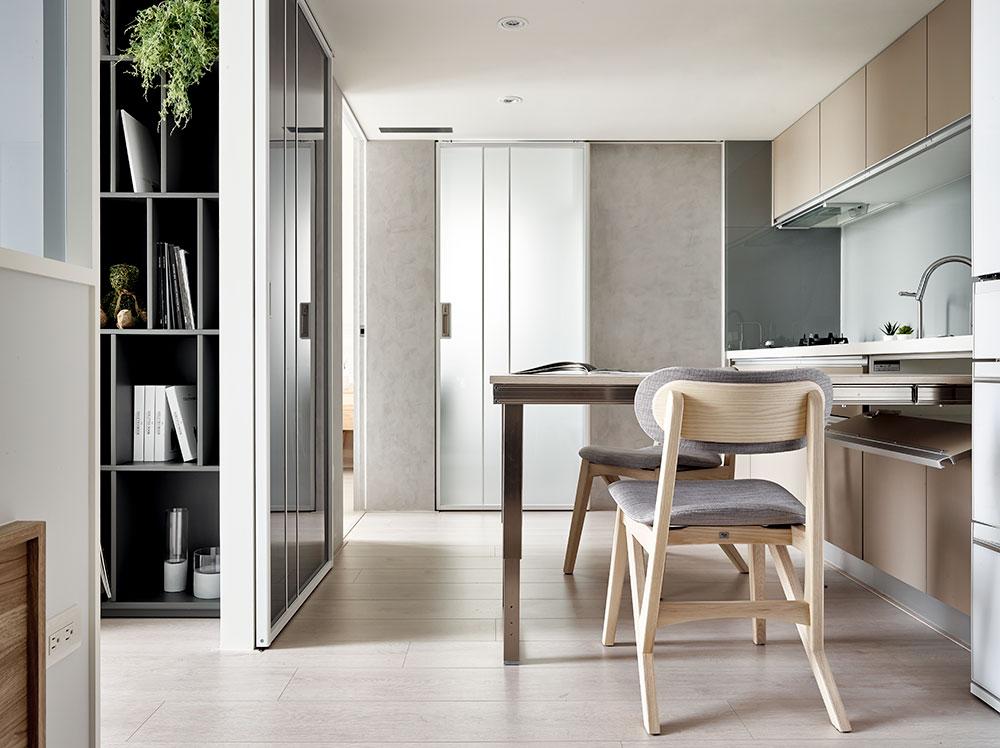 To create a seamless flow between different areas, the designer combined the dining space with the kitchen. The dining table next to the countertop is movable so that it can be used as a working space for cooking on top of just being a regular dining table.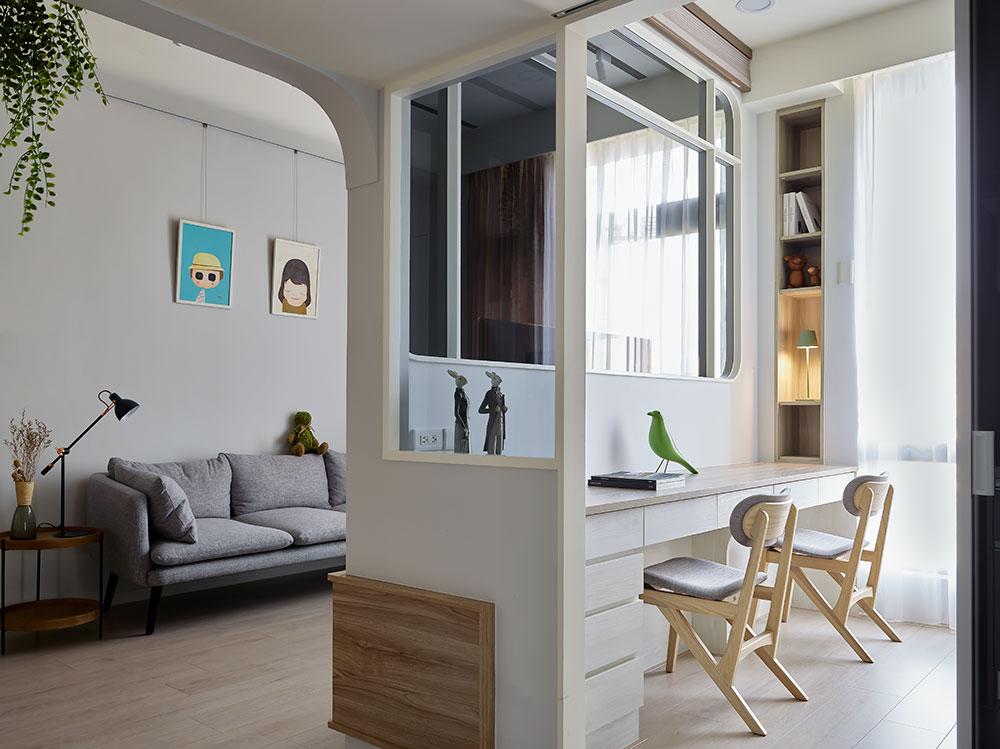 A translucent glass wall is used between the living room and the study, keeping the area open and bright.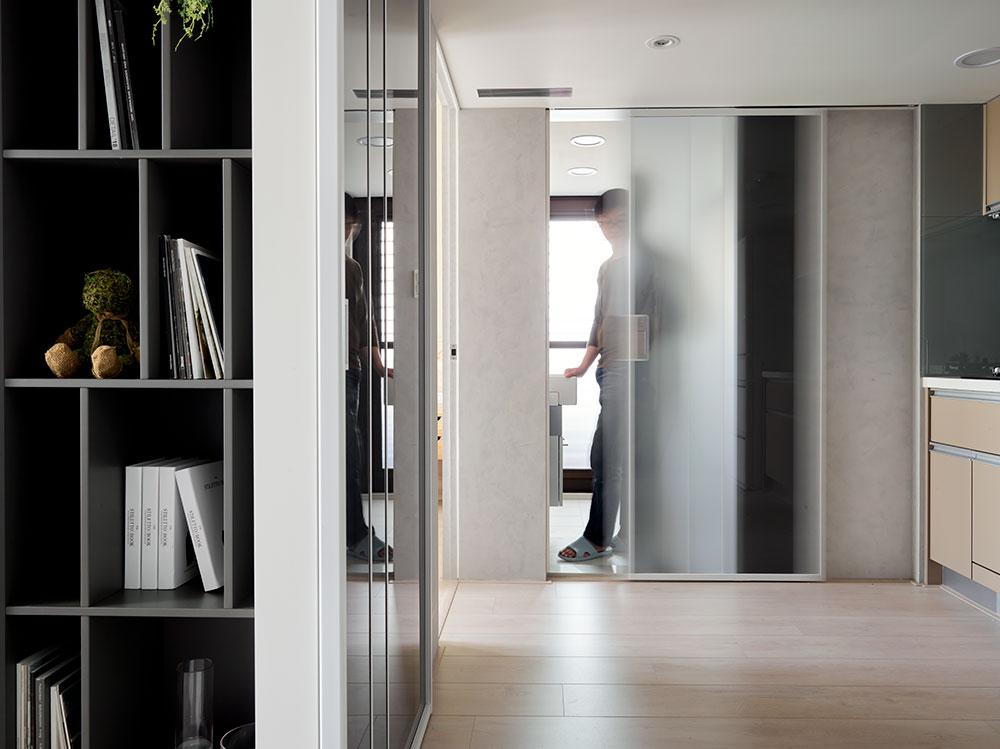 Sliding glass doors also compartmentalise the living areas, which can be opened and closed according to the needs of the owner. The iron plates are used to create a book wall adds personality and character to the minimalist decor.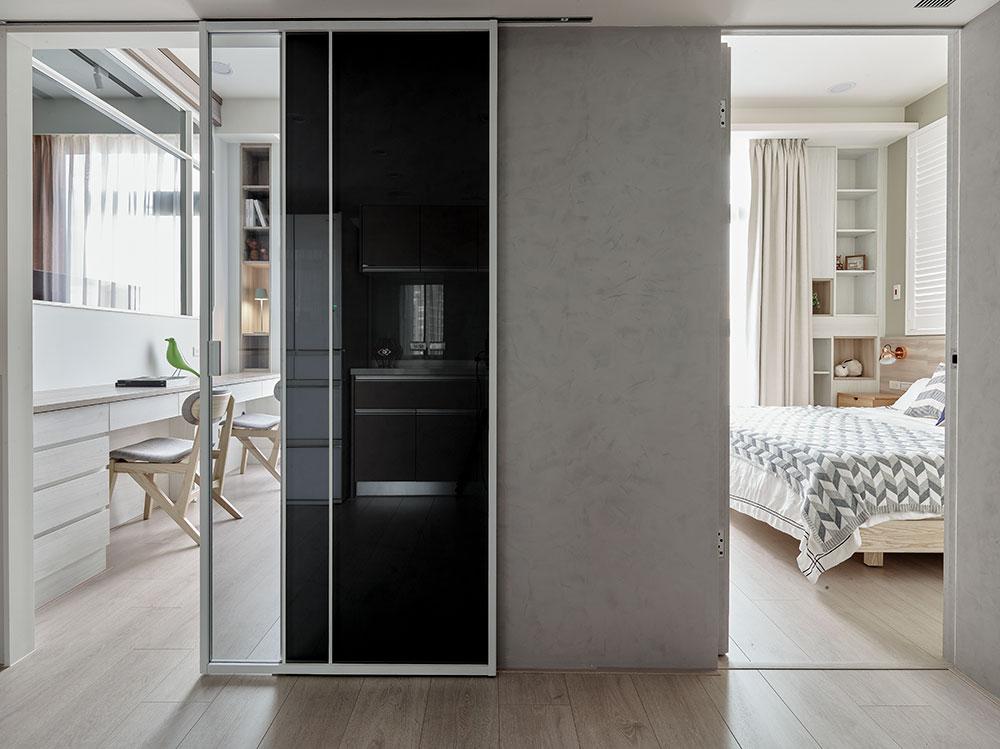 On the other side of the study is the master bedroom, separated by a grey sliding door that lends more privacy to the more personal areas of the home.