Reminiscent of the morning sky, Tranquil Dawn is a misty green that brings an air of calm and clarity to any room.
A team of expert judges that includes former editor-in-chief of ELLE Decoration UK, Michelle Ogundehin, and Heleen van Ghent from paint company Akzo Nobel's global aesthetic centre helped Dulux come to a decision on picking Tranquil Dawn as the 2020 colour.
"At the start of this new decade, the panel identified that the world has a growing desire to understand what makes us human," says Van Ghent.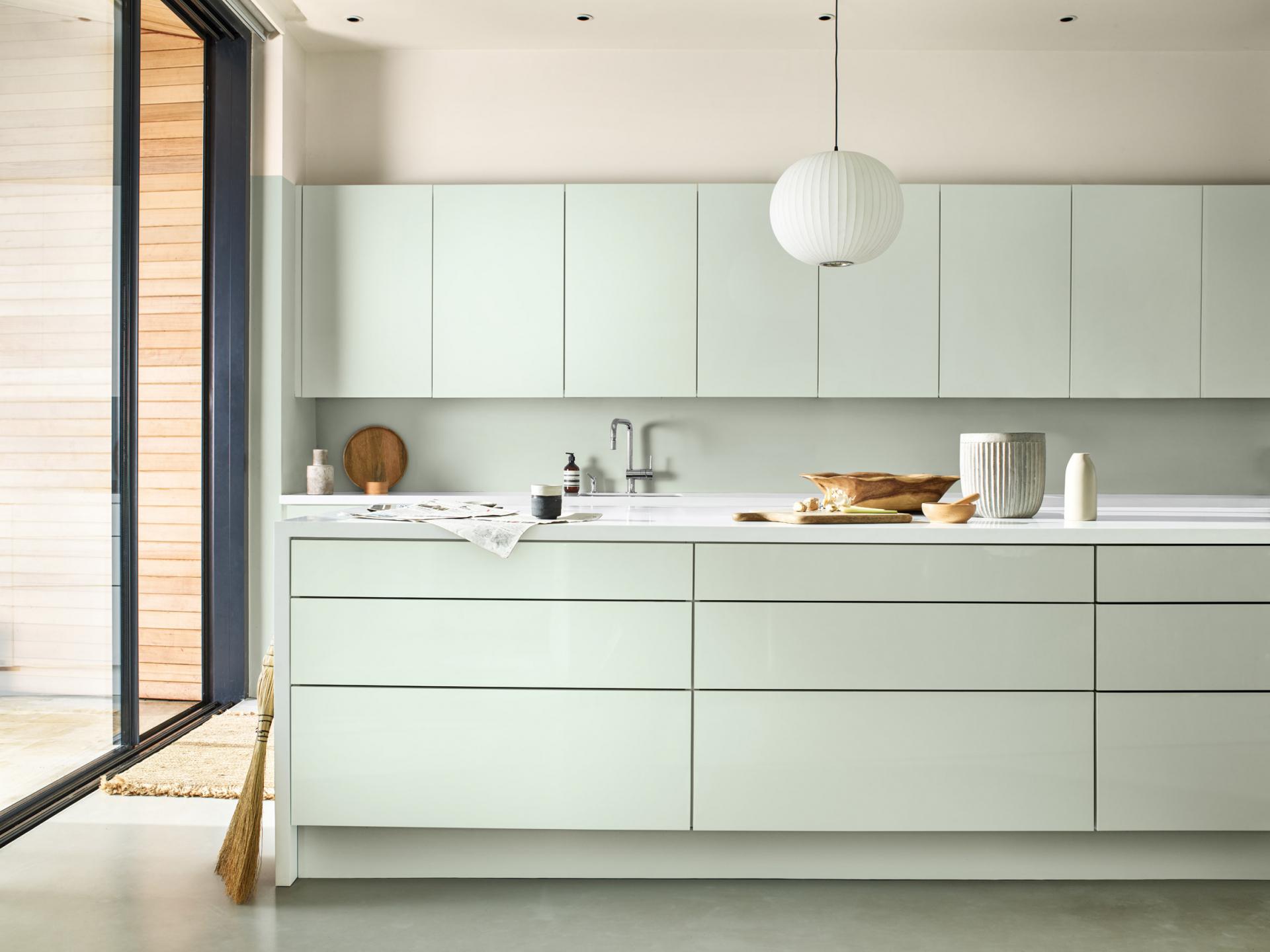 Dulux adds that Tranquil Dawn "embodies the nation's mood on the approach of a new decade".
"It reflects a growing desire to understand what it is to be human at a time when advances in technology are making us feel increasingly disconnected from each other," explains the brand.
If you want to add a touch of tranquillity to your room, here are some ideas you play around with: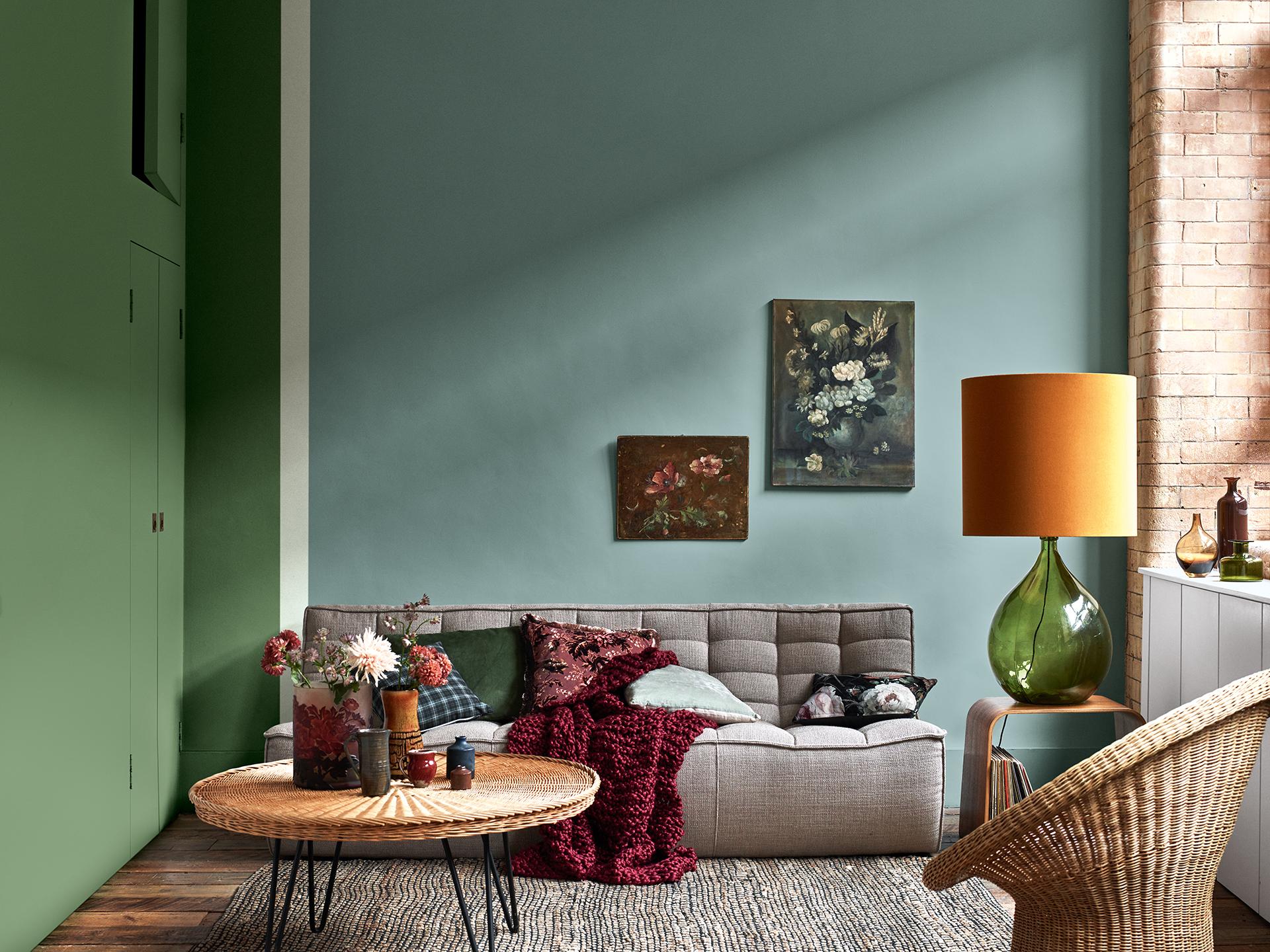 This living room features a combination of three different shades of green, with Tranquil Dawn taking on a subtle role in this setting, acting as a contrast line to the other two shades in the room. The military green colour is intentionally overlapped onto the other wall, a clever way to create visual interest and gives any ordinary room an instant lift. Adding in the decorative furniture of floral motifs and hand-crafted wicker, this room offers an inspiring and cosy atmosphere for you to enjoy an afternoon cup of tea.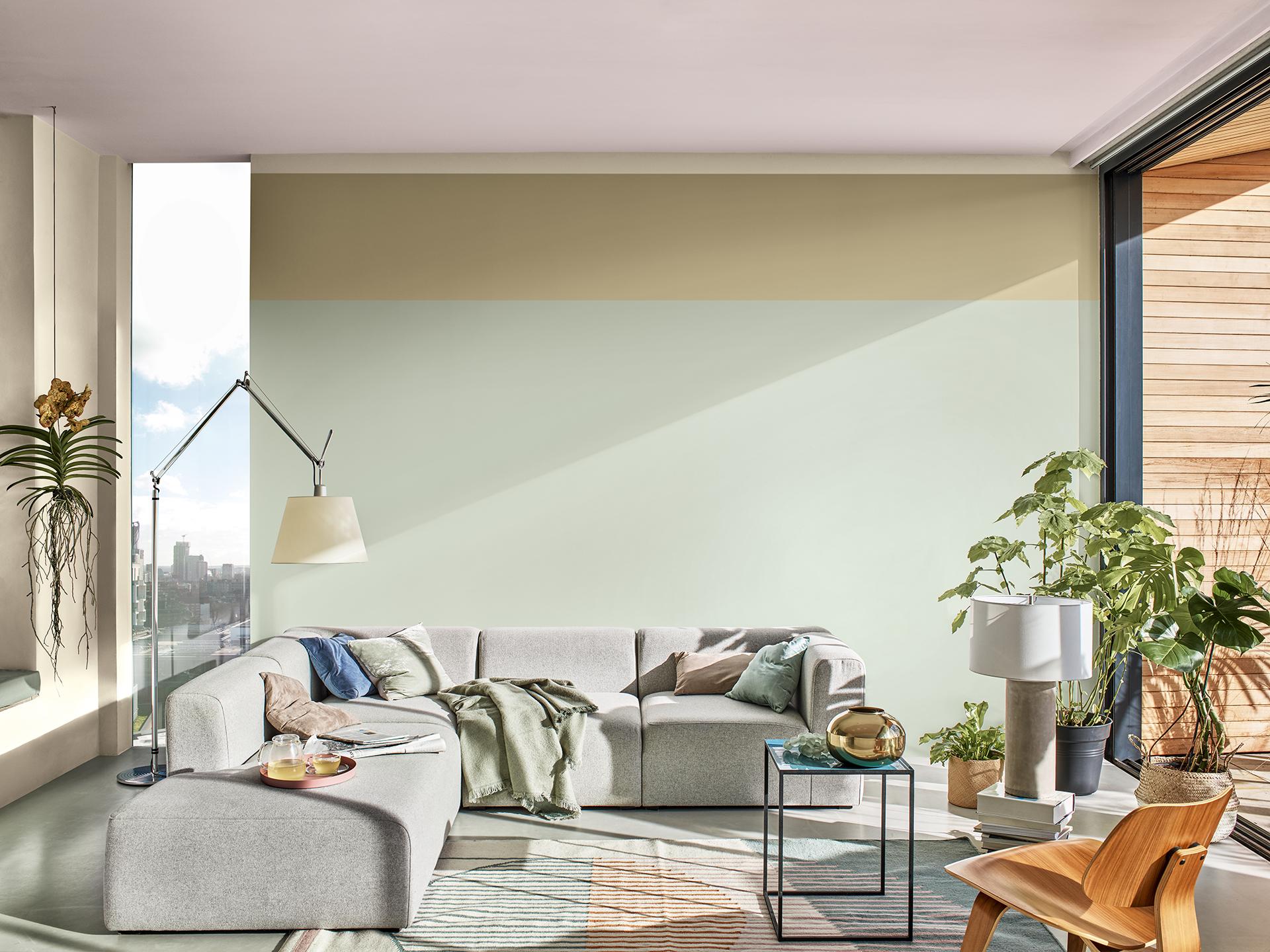 A two-tone wall is a creative way to give a room dimension. It complements rooms with a break in the wall space and provides a cohesive and robust look to your furniture. With the colour split of the wall placed higher than usual, this two-tone colour combination sets a quirky yet welcoming mood to entertain guests. Completing the set-up is a set of pastel decor and furnishings.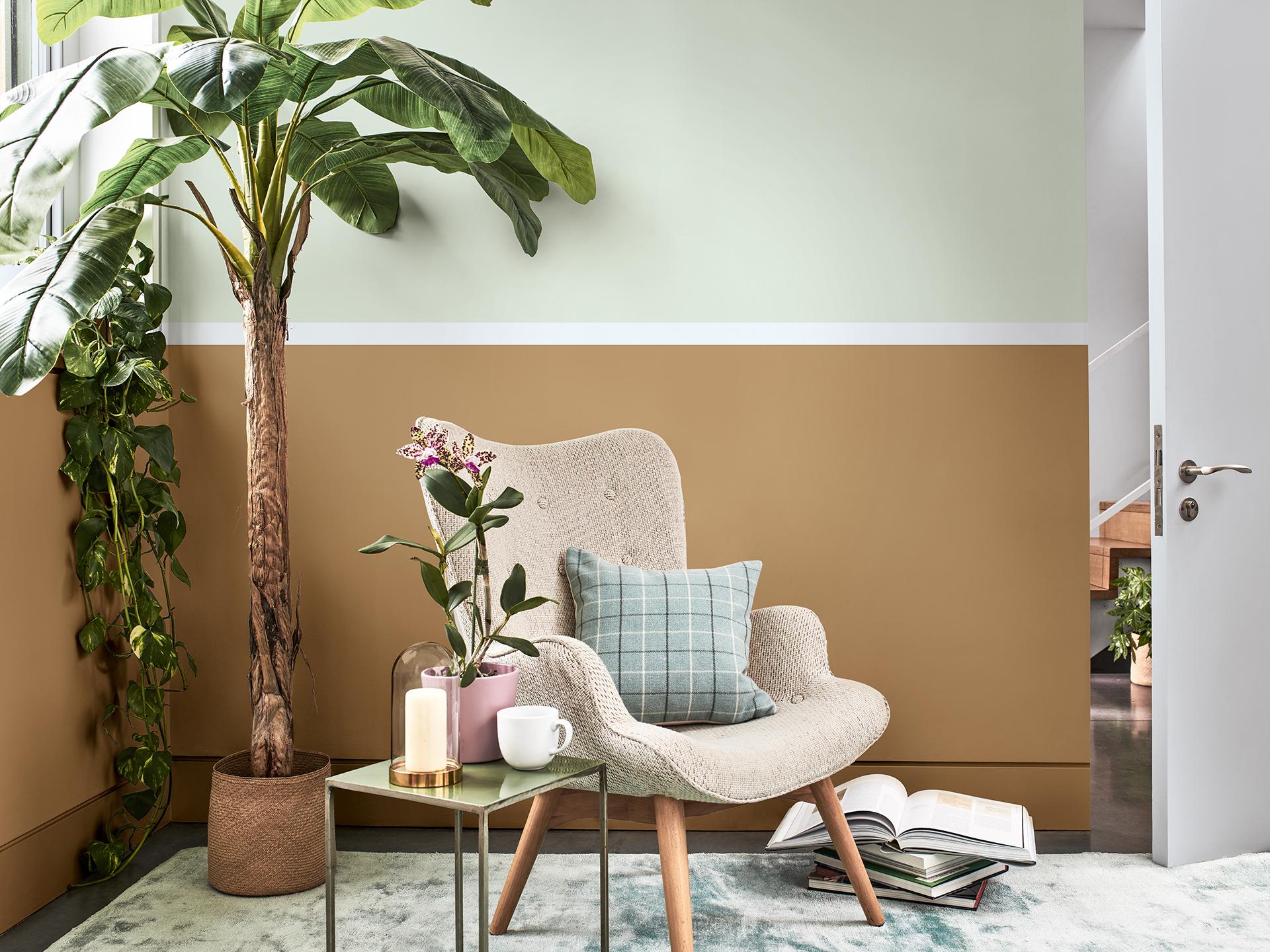 It is not only developing a beautiful wall; having a functional one is just as important. A green wall and plants help this little reading corner that is drenched in sunlight to absorb the heat. Pairing the green with a warm amber tone on the bottom half provides a homely and soothing atmosphere.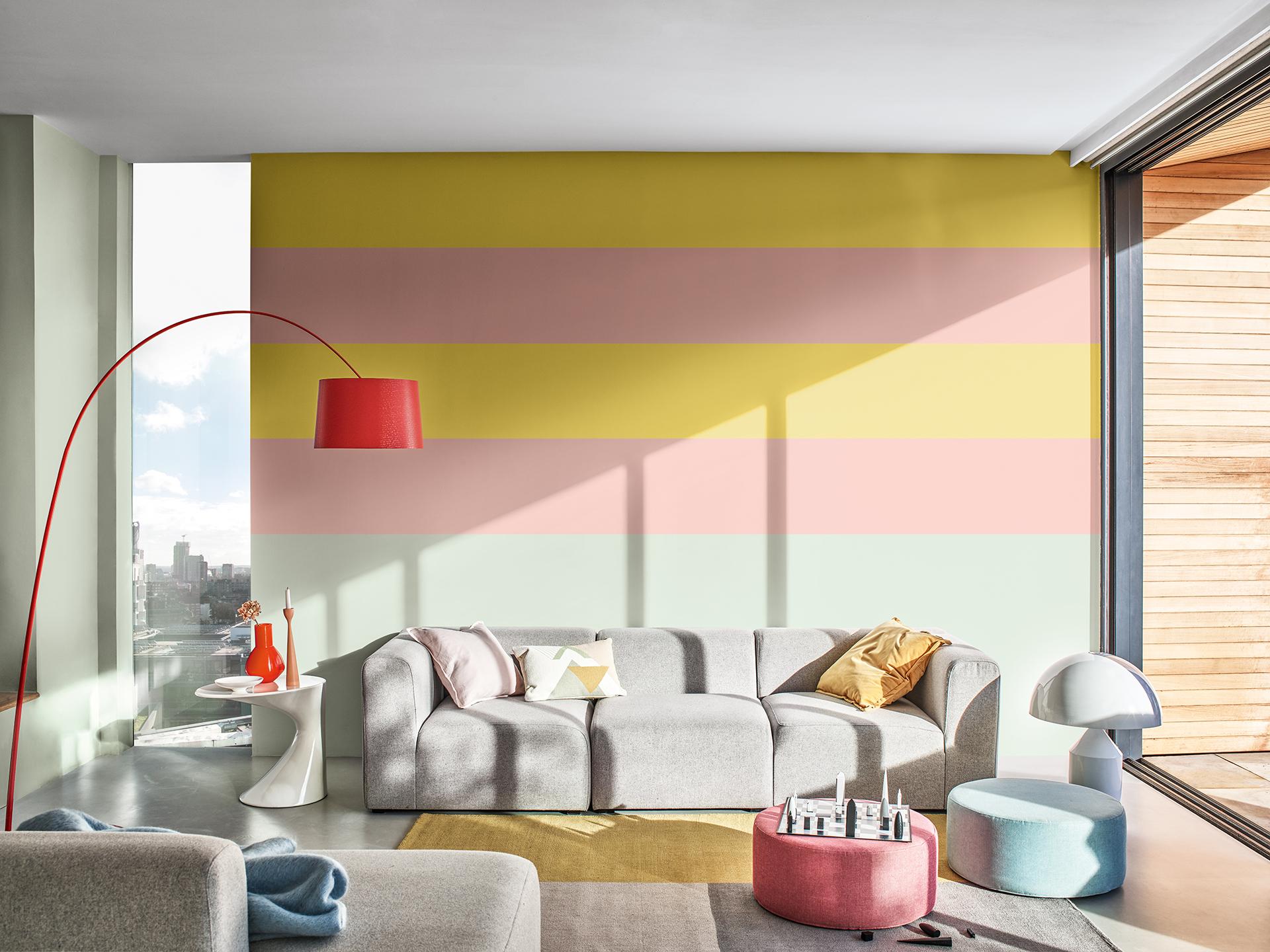 In this upbeat living room, a bold and playful colour scheme is achieved by combining yellow, pink and green to create an offbeat graphic effect. The misty green balances out the brighter colours perfectly.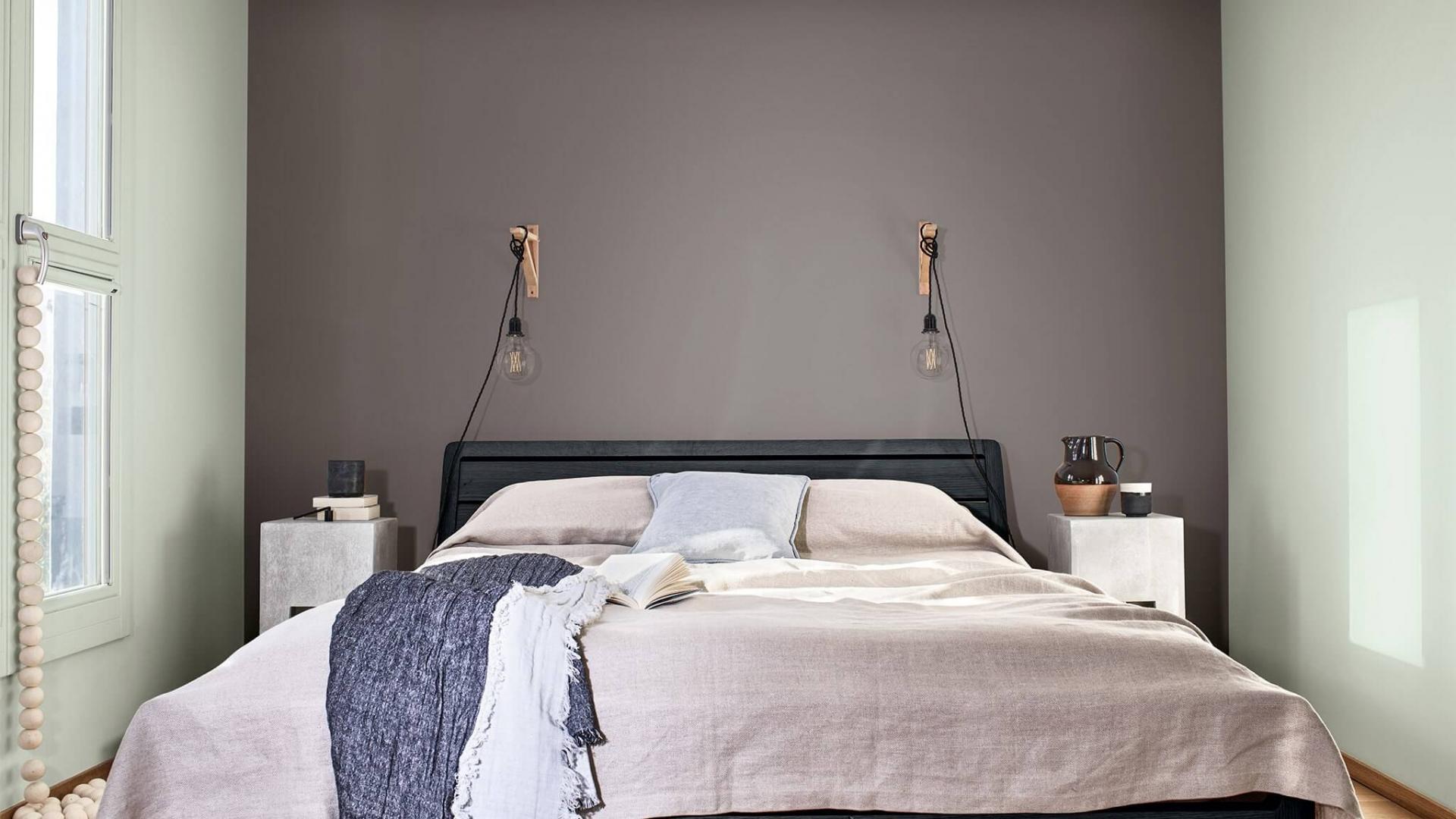 This bedroom is the perfect antidote to hectic modern living. Here, everyday life has been pared back to the beautifully simple essentials. Walls are painted in Tranquil Green, which here takes on a muted minimalist effect when combined with a wall and ceiling painted in the same warm grey that frames the bed. Elemental materials including linen, wood and marble create a room for rest and renewal.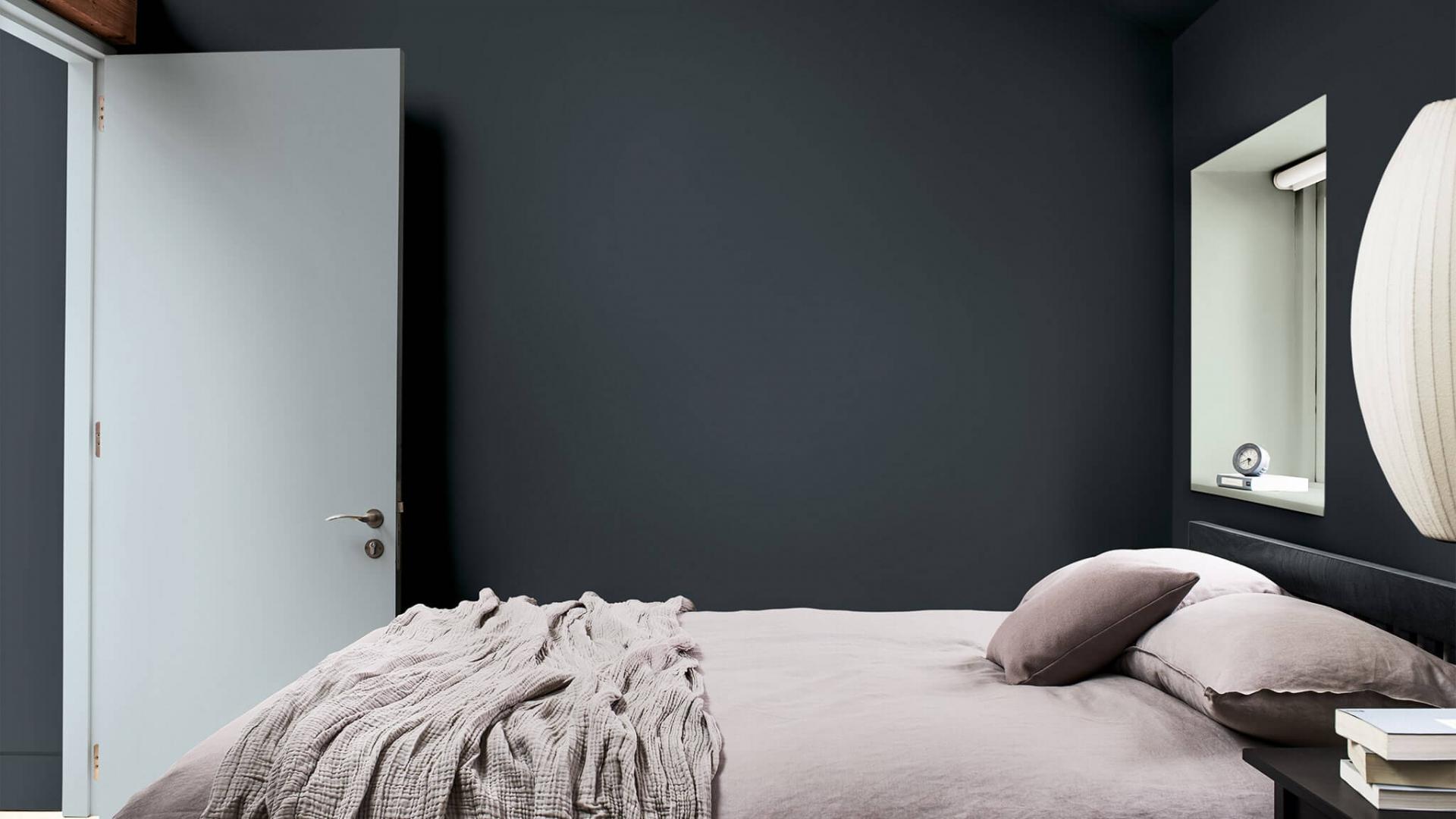 In this moodily beautiful bedroom, the walls and ceiling are painted in a much darker grey while the window recess is lit up by the Tranquil Dawn. The elegant light grey used on the door finished off a truly timeless colour scheme. Minimalist furniture, tactile throws and laid-back linens finish this serene and straightforward style.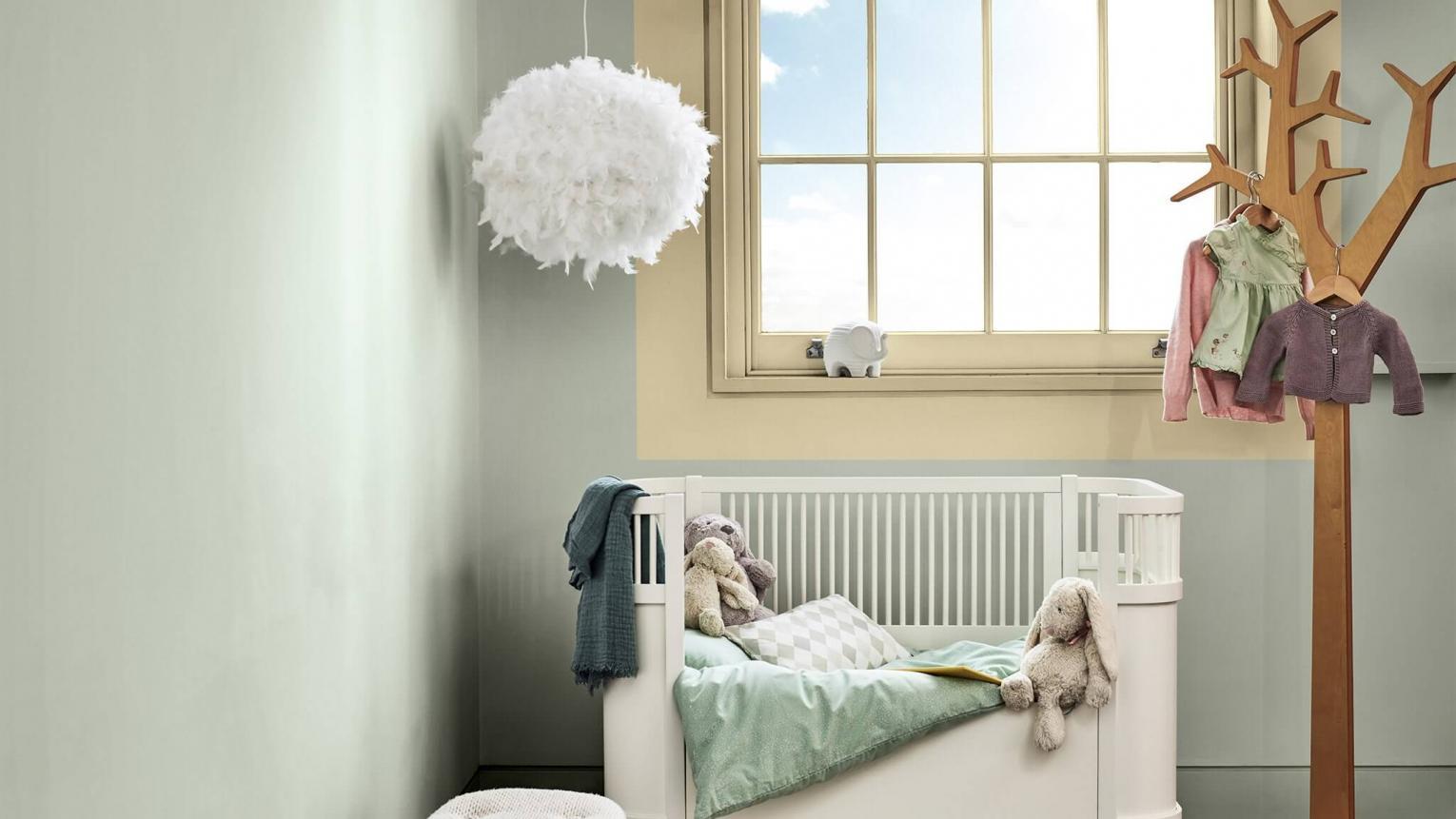 Light misty green is the perfect gender-neutral palette for a modern kid's room, creating a calming backdrop to help your little one get a peaceful night's sleep. Pairing it with warm furnishings like this window frame and wooden clothes rack makes this space extra soothing and cosy.