What should you expect when an interior designer designs his own home?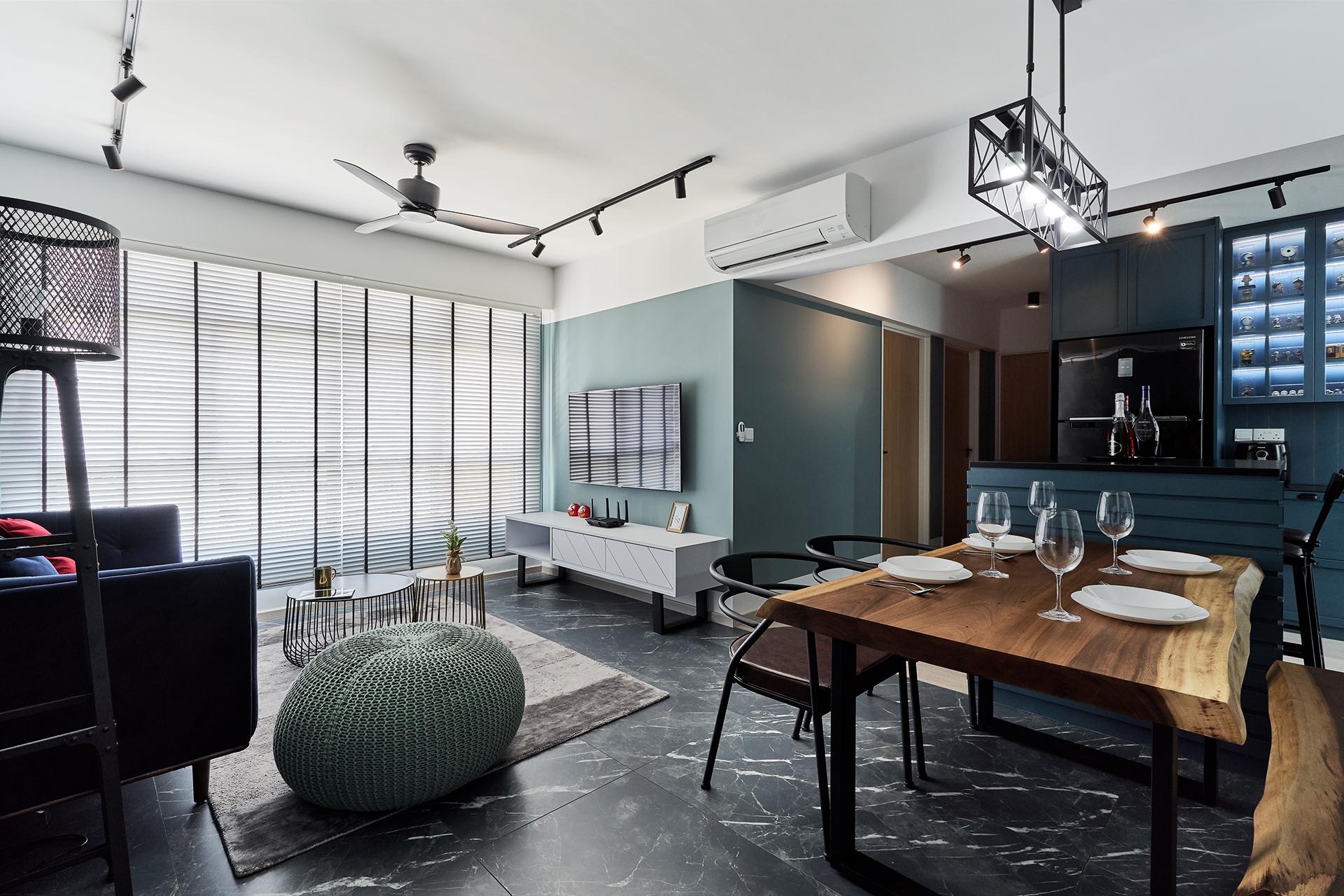 Was it being super nit-picky about details, going crazy with design styles or having very particular furniture choices? For James Lim, director of Charlotte's Carpentry, it was none of the above.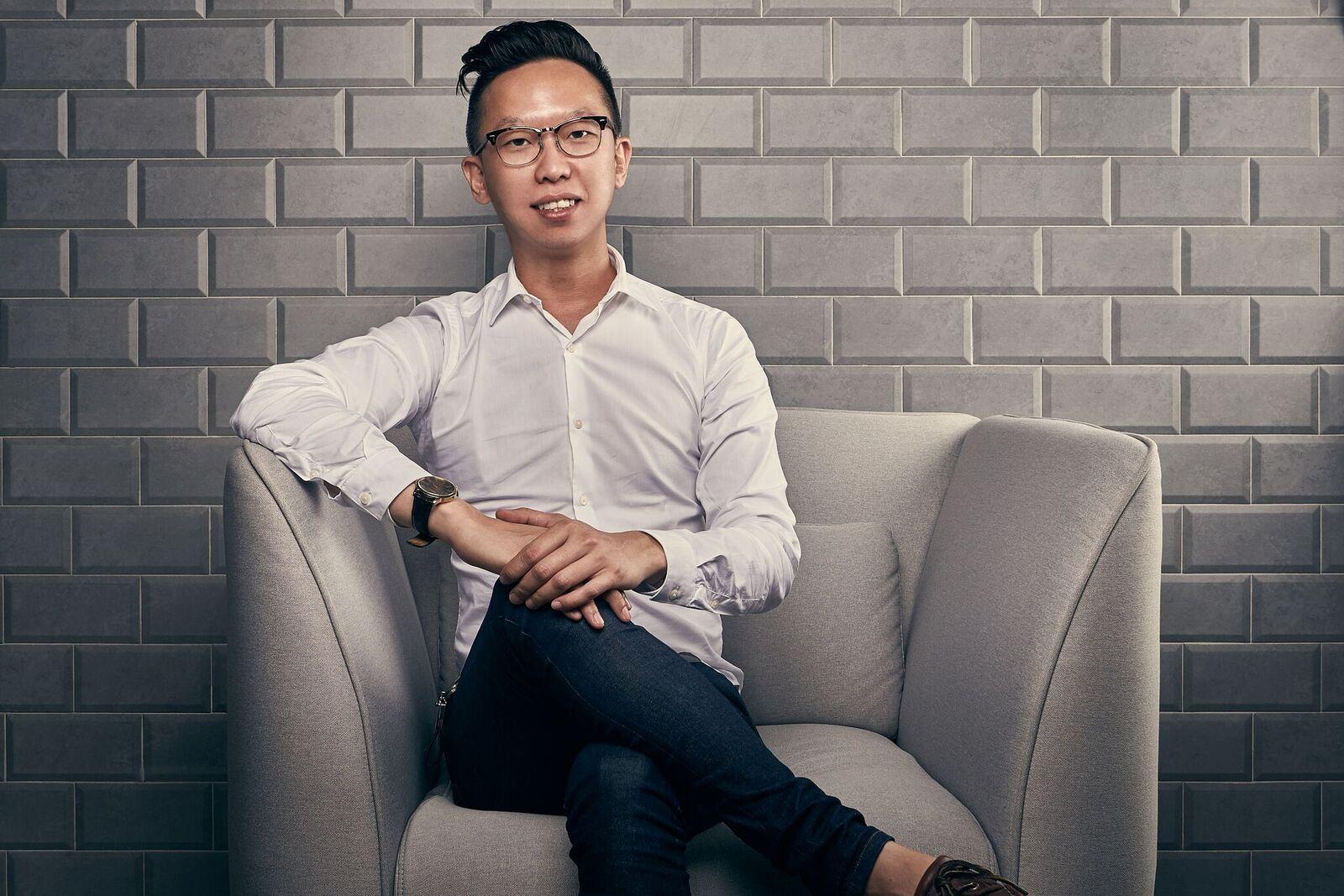 "To be entirely honest, I didn't put that much thought into the aesthetics, it was pretty much a combination of things that I like, such as marble textures and dark colours," says James. "I usually take a more tailored approach when designing homes (for my clients), but since this is my own home, it was just easier to execute the concept off the top of my head."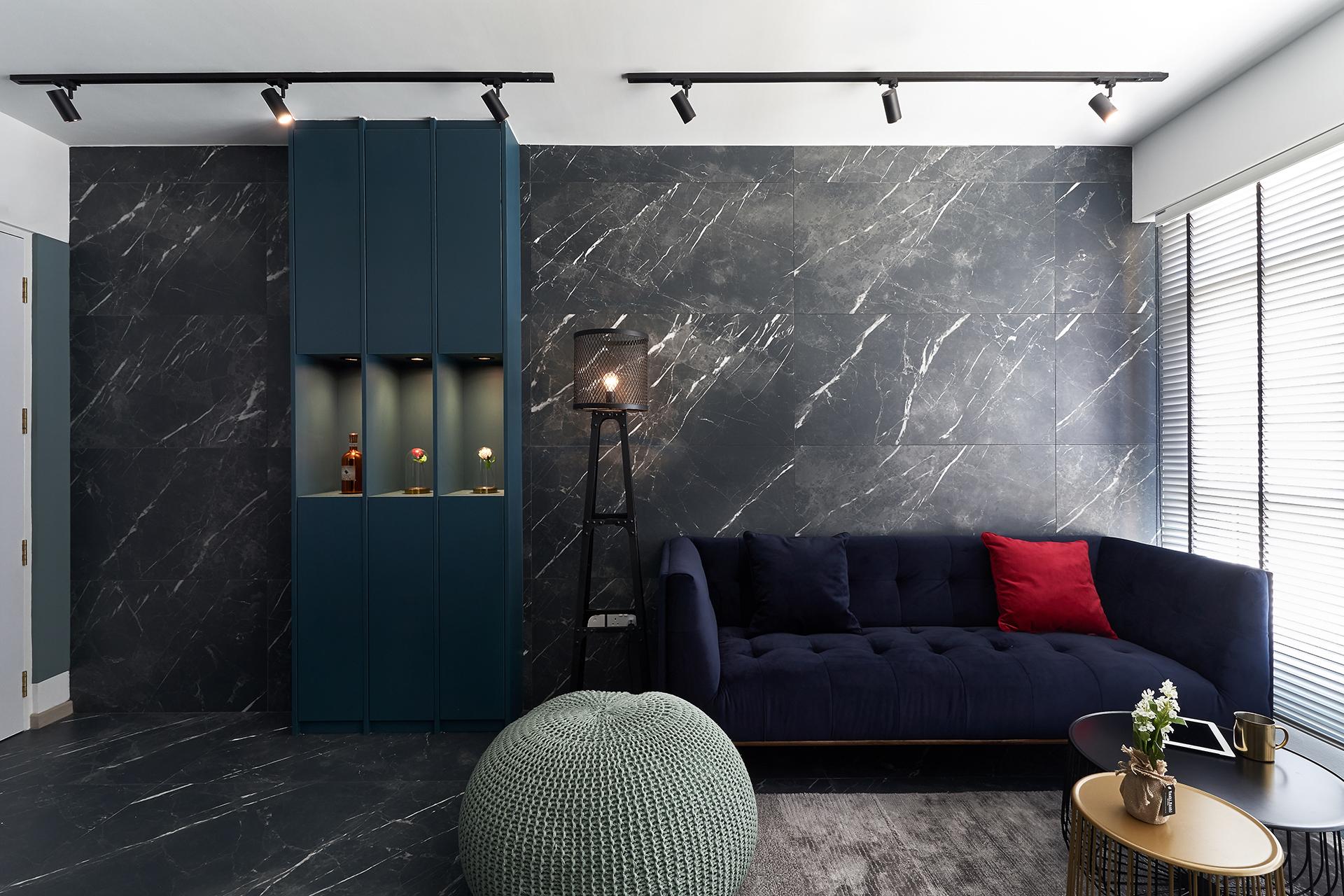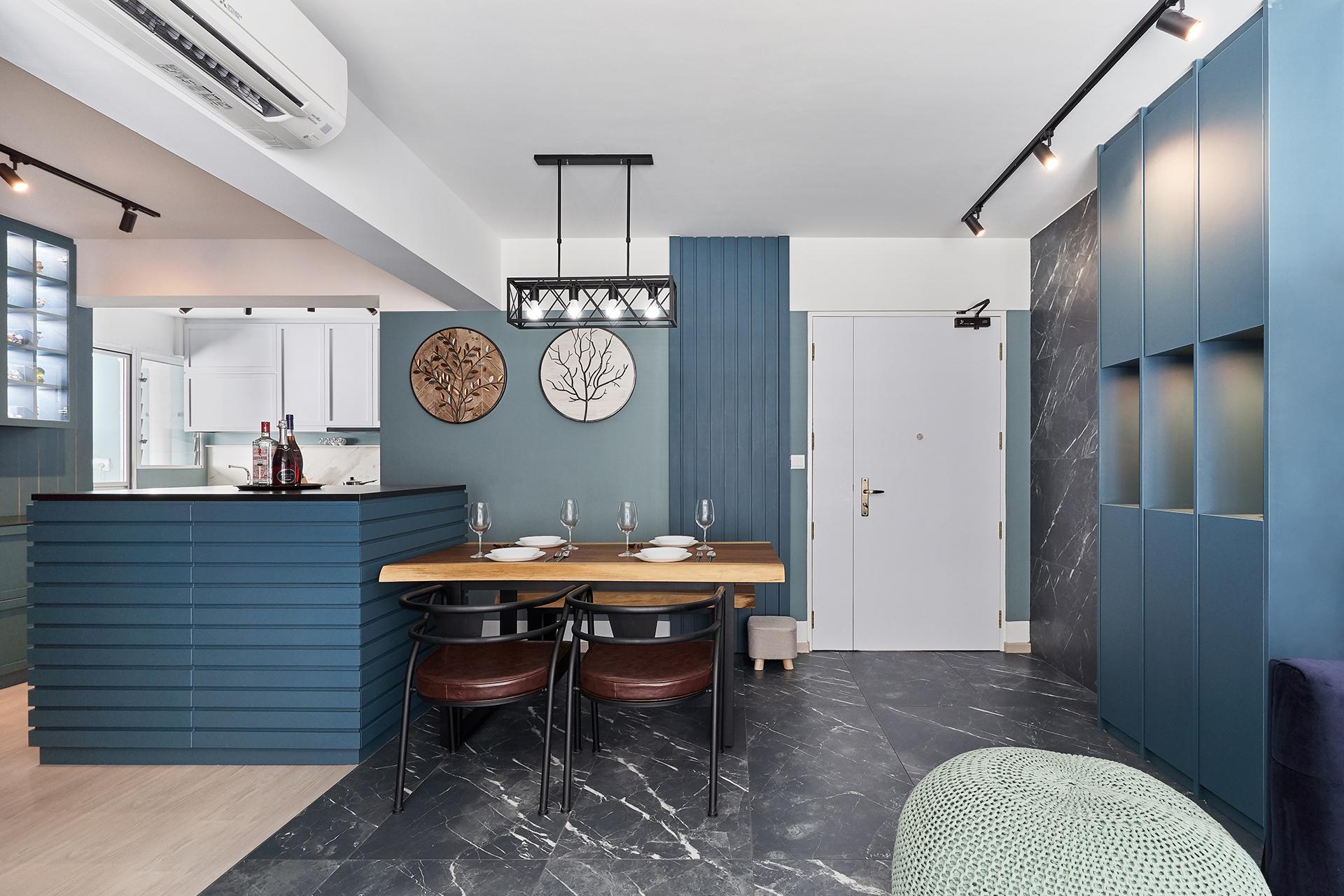 The 4-room HDB flat was meant to house James, his wife, their young son and a live-in domestic helper. Other than wanting the house to be simple, cosy and easy to maintain, his wife didn't have any preferences, so all the design decisions naturally fell on the designer himself.
Balancing design and functionality to his "best understanding", he came up with a contemporary home with classic accents.
Scroll through the gallery to see more of this blue-green family home: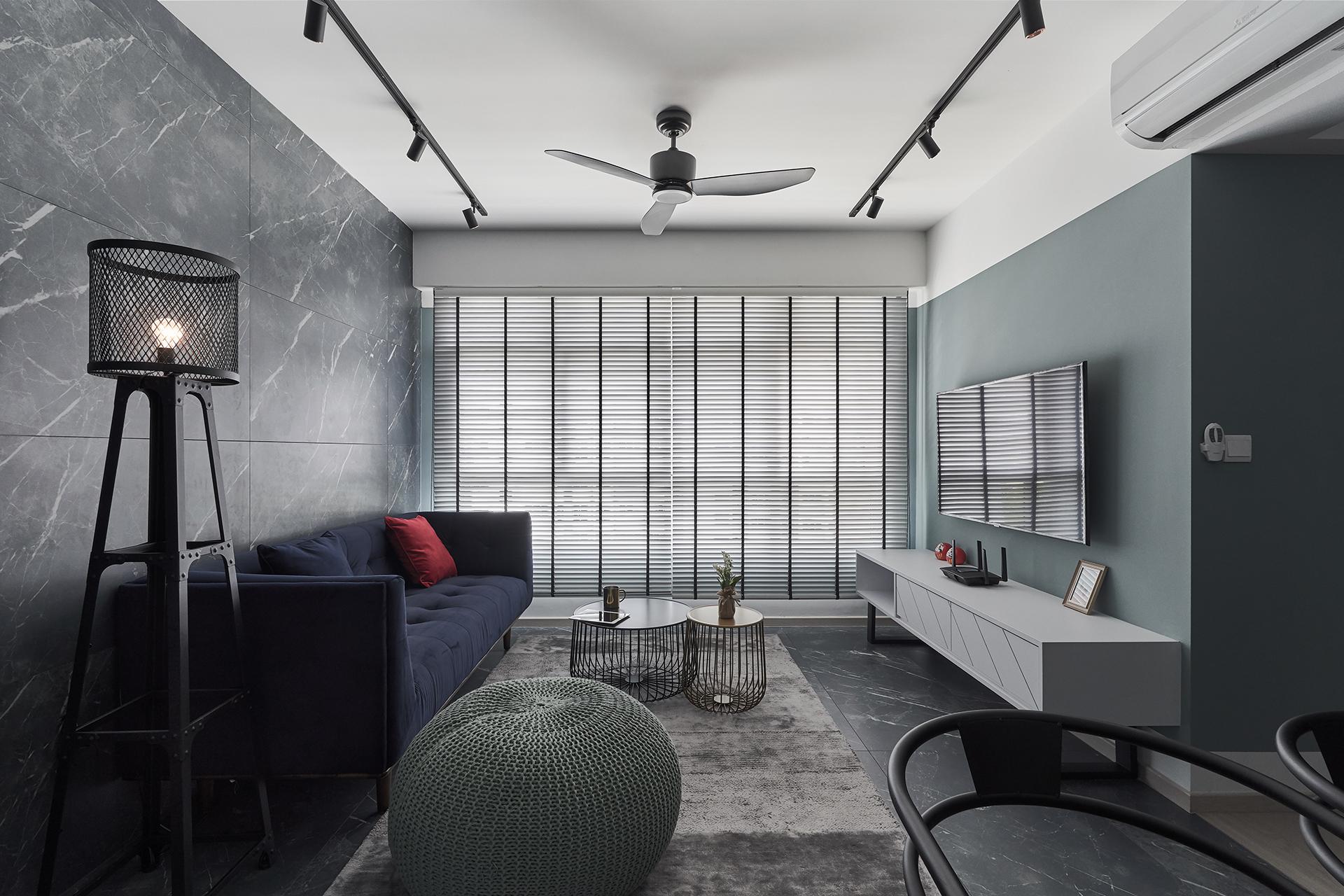 On the unique colour palette, James explains, "Green and blue are colours that are easily accepted and evergreen." This also influenced the choice of furniture afterwards such as the knitted pouffe in the same shade of green as the walls and a navy blue couch. The dark marble tiles from Hafary that extend up the wall is a deliberate choice to make the living room stand out even more.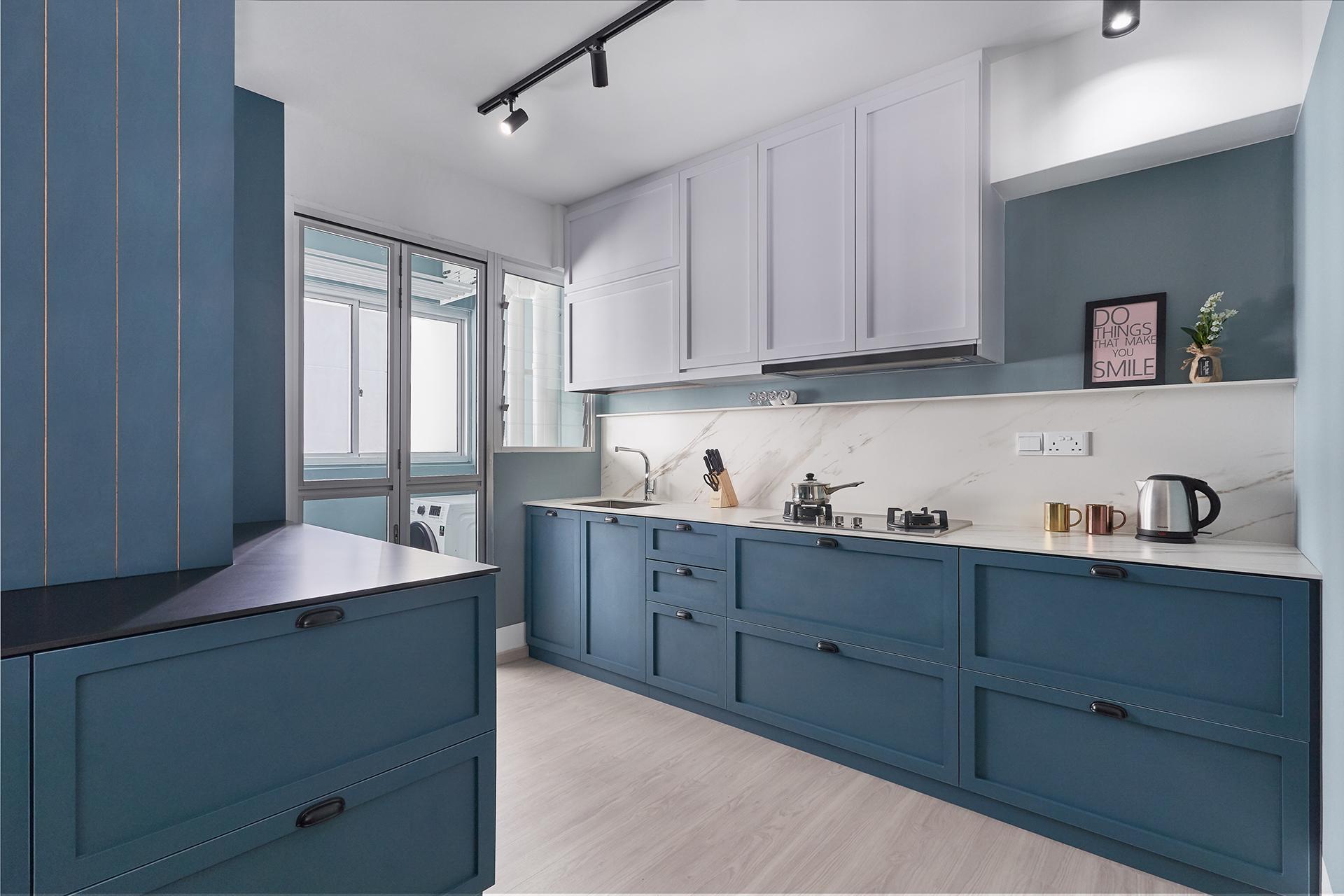 Special considerations were made to allow the open-concept kitchen to look and feel bigger. A two-tone kitchen cabinet breaks up the colour scheme and lends a fresh air to the space. "We also made sure to include some decorative accents, like panelling and vertical lines, to draw the eye upwards and so that we wouldn't have to live with plain, bland cabinets," James laughs.
Changing the flooring from dark tiles in the living room to light wood vinyl effectively segregates the different areas in a single space. A cabinet specially used to display the homeowner's collection of Doraemon toys adds a personal and homely touch.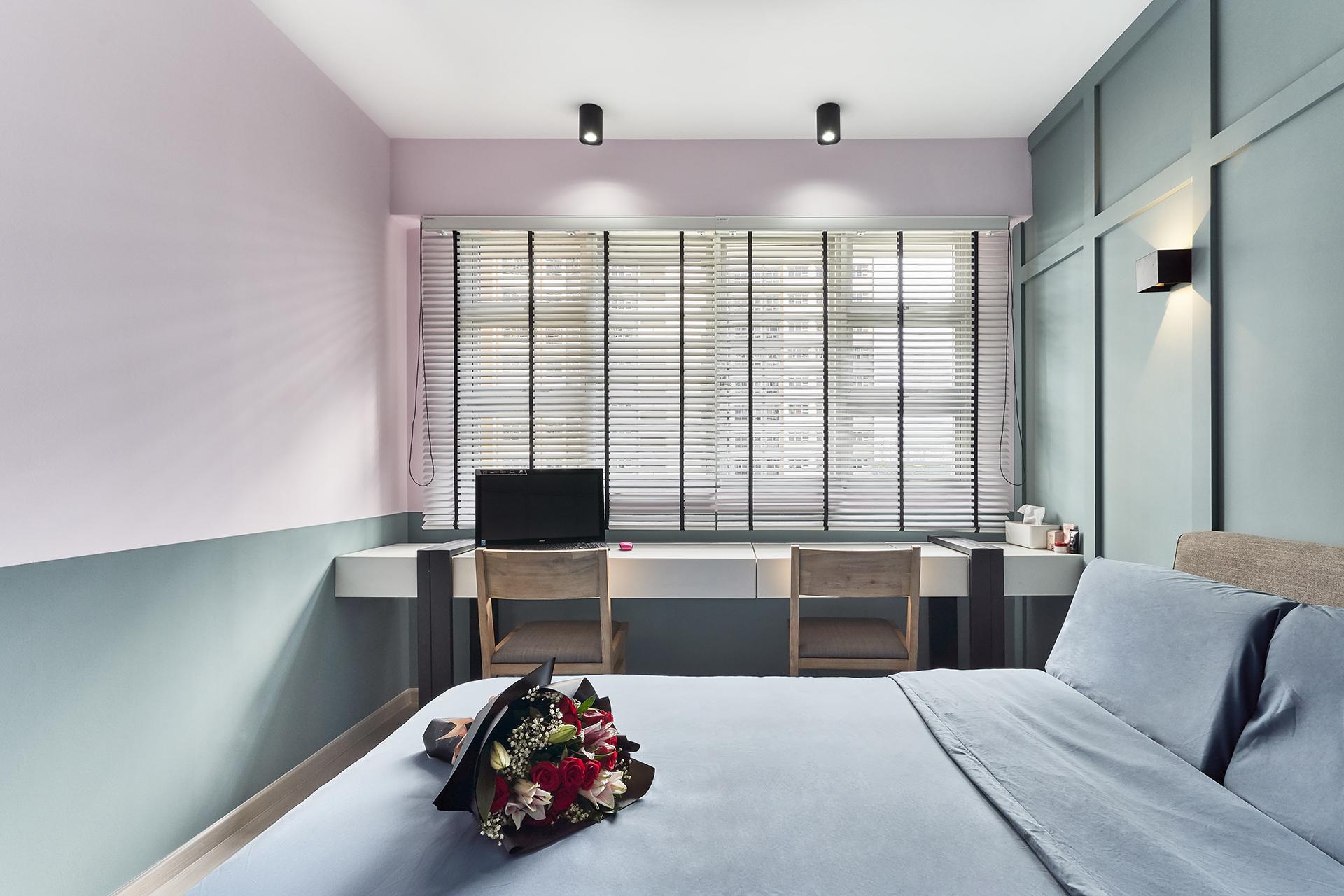 In contrast to the dark tones in the living area, a light shade of lavender is used for the master bedroom. "Purple is a romantic colour for master bedroom, and also a good combination with pink, which helps to soften the space after darker colours are used for the headboard and lower half of the walls," explains James.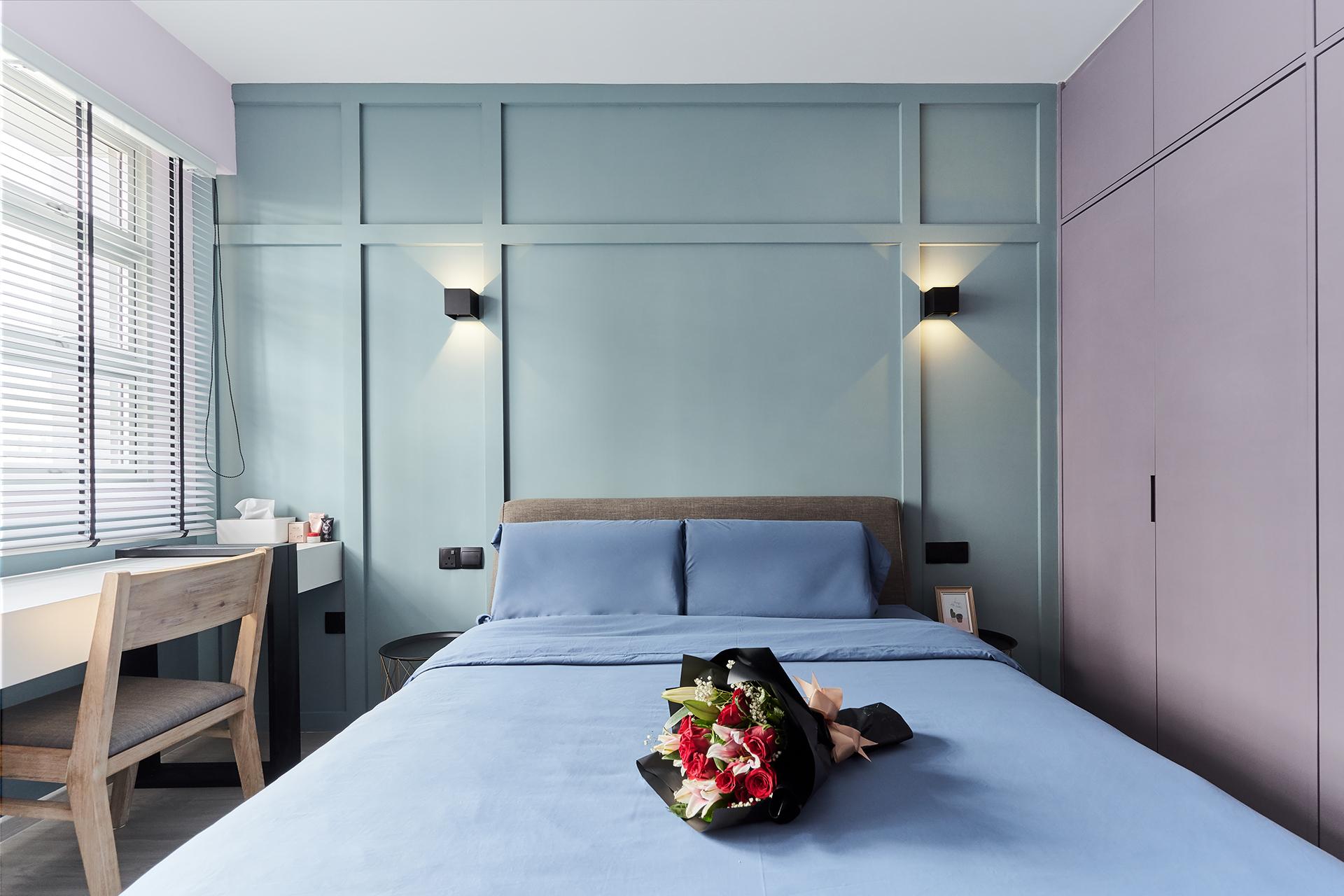 Similar to the kitchen, subtle decorative accents are used in the master bedroom to provide more detail.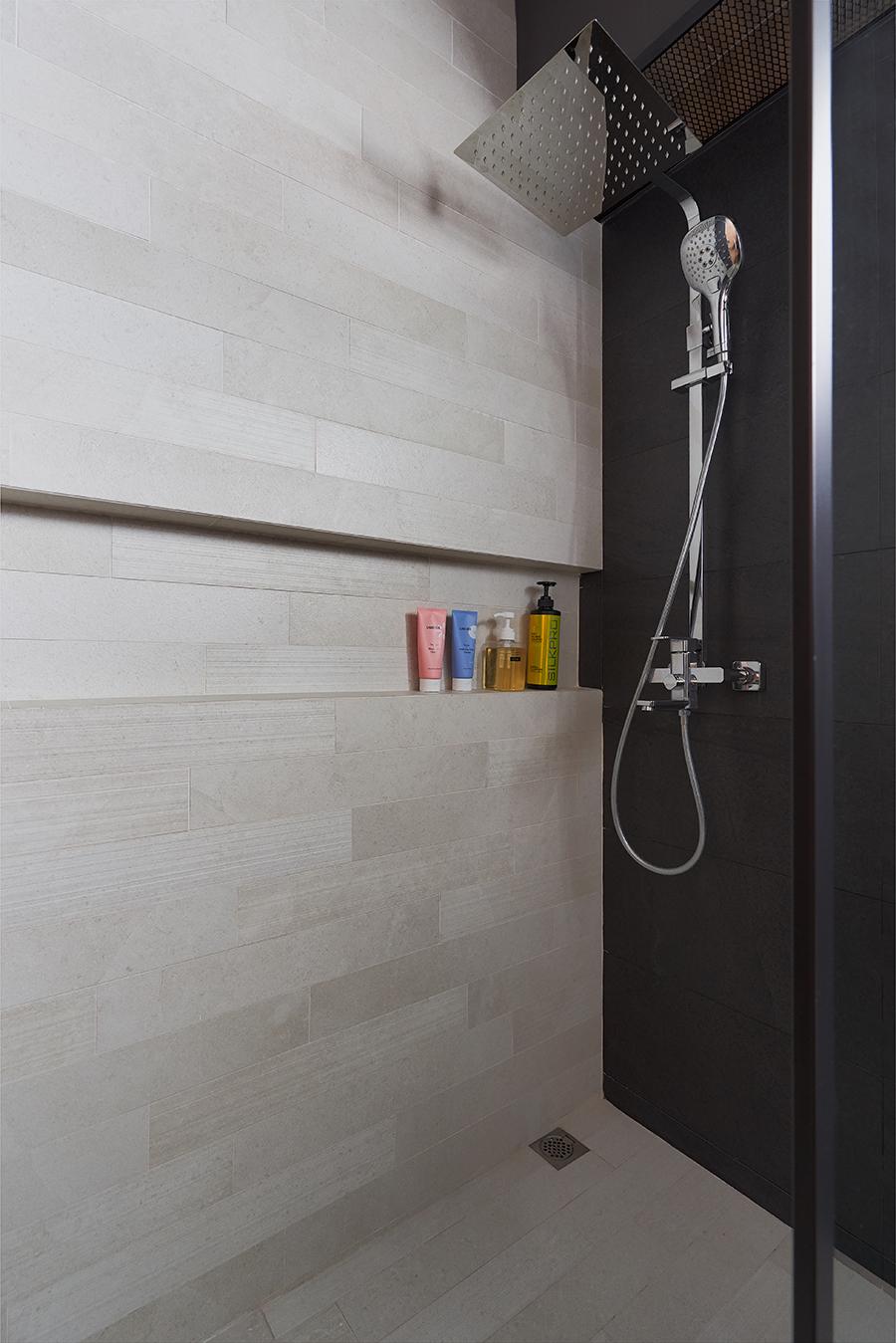 A new look is given to the master bathroom by overlaying the walls and floors with a classy combination of tan and black tiles. This is also James' favourite feature of the flat. "It creates a very cosy space with warm lights thrown," he says.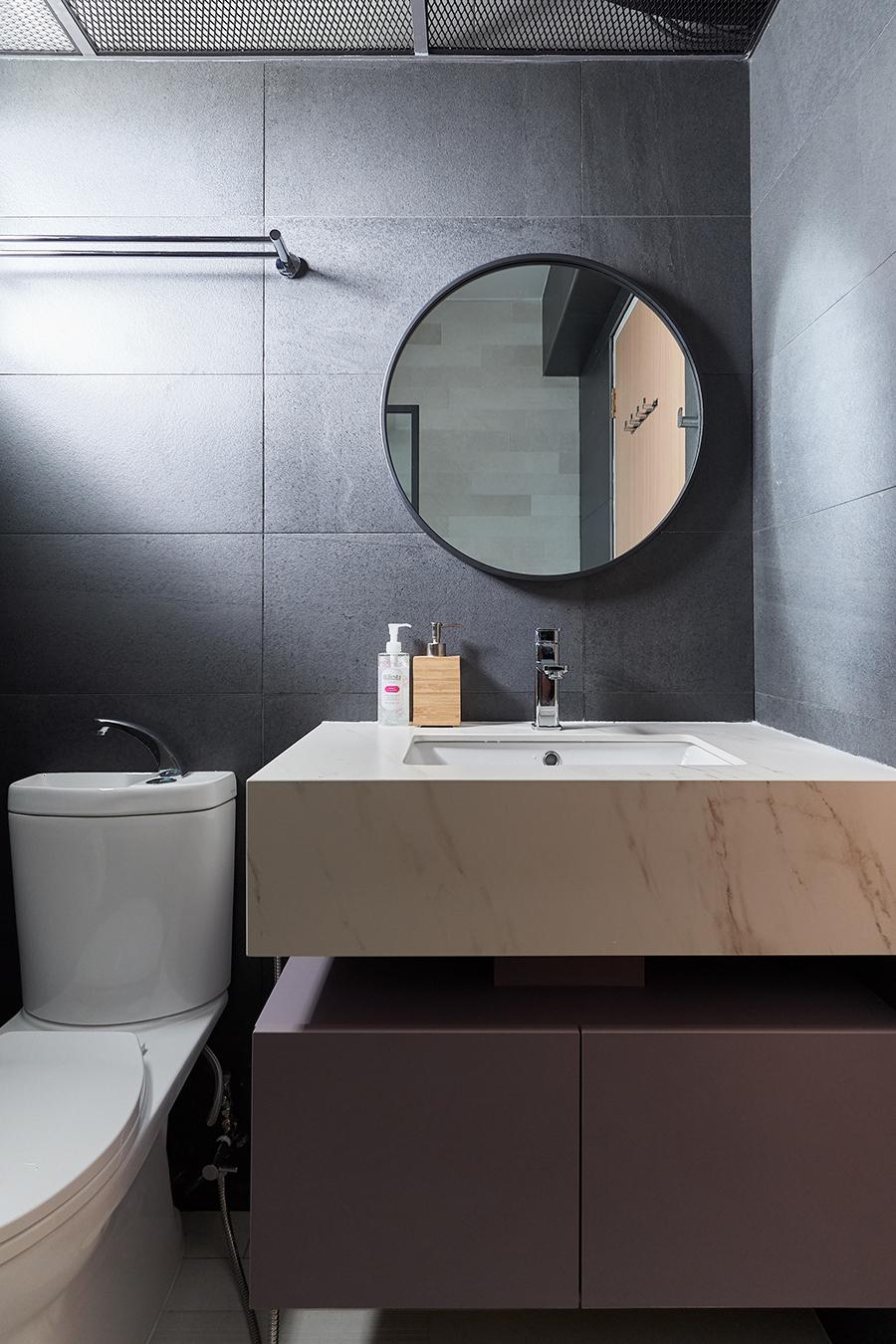 The under-mount basin is made with a marble-like material called Vulcan from Lian Hin. "It's a very durable material with stain resistance, so it's much easier to clear the water that splashed onto the tabletop," says James.