The architecture of an old era always retains the beauty of nostalgia. Even as time continues to go by, new stories can be created in the same place and will only add to its charm.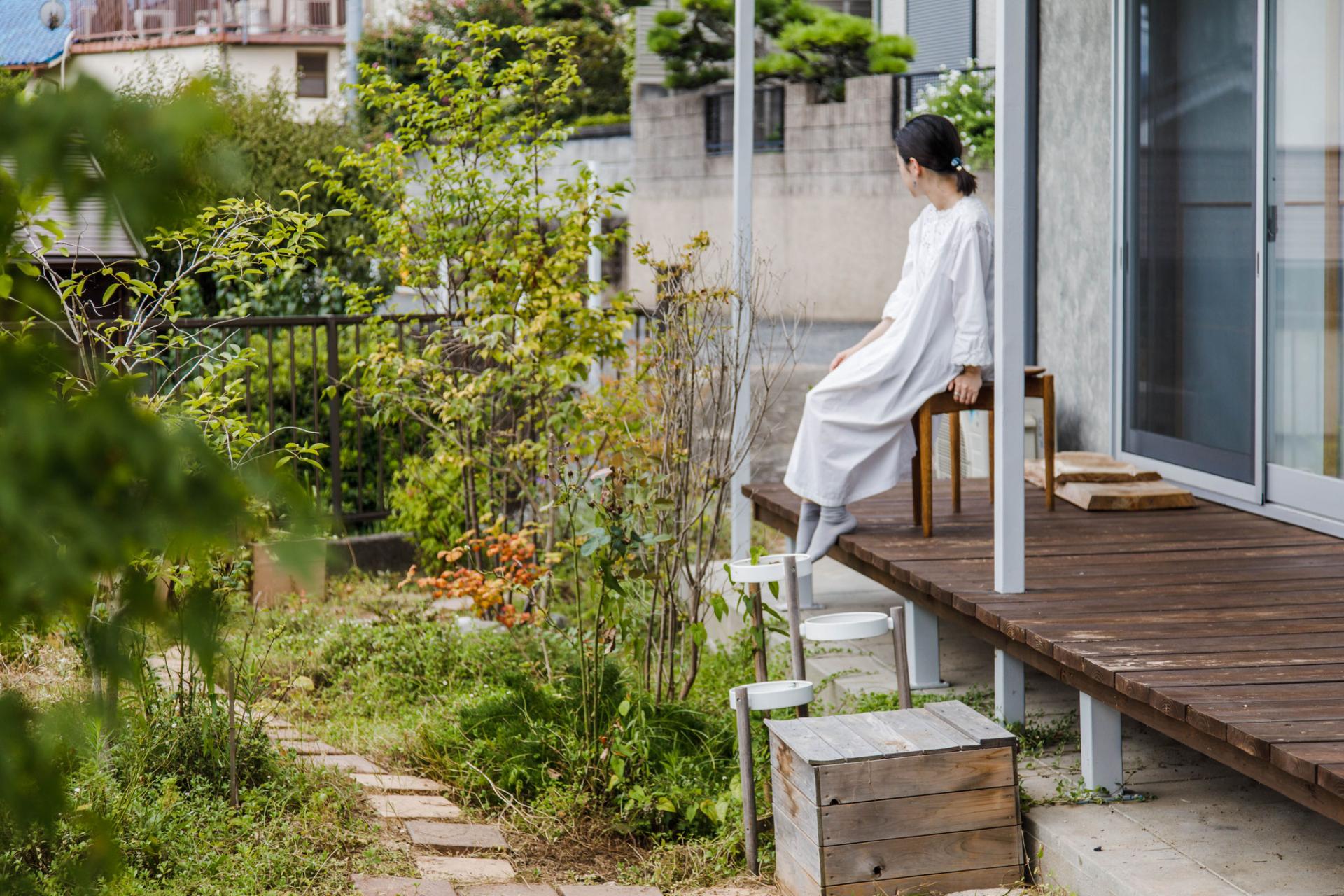 Located in Nagano City, Osaka Prefecture, this 45-year-old house was transformed by Hiroto Kawaguchi & Associates into an office and residential space, reflecting the quiet and tranquil Japanese aesthetics. Architect Hirokawa Kawaguchi retained the appearance and structure of the old house as he wanted to set it as a "stage of life stories".
He divided the space of the house into two, with the office in the north side facing an idyllic field, and the residential area in the south side facing the park. A book wall partitions the areas, linked by two of the same tables, cleverly forming a mirror image that makes the contrast less jarring.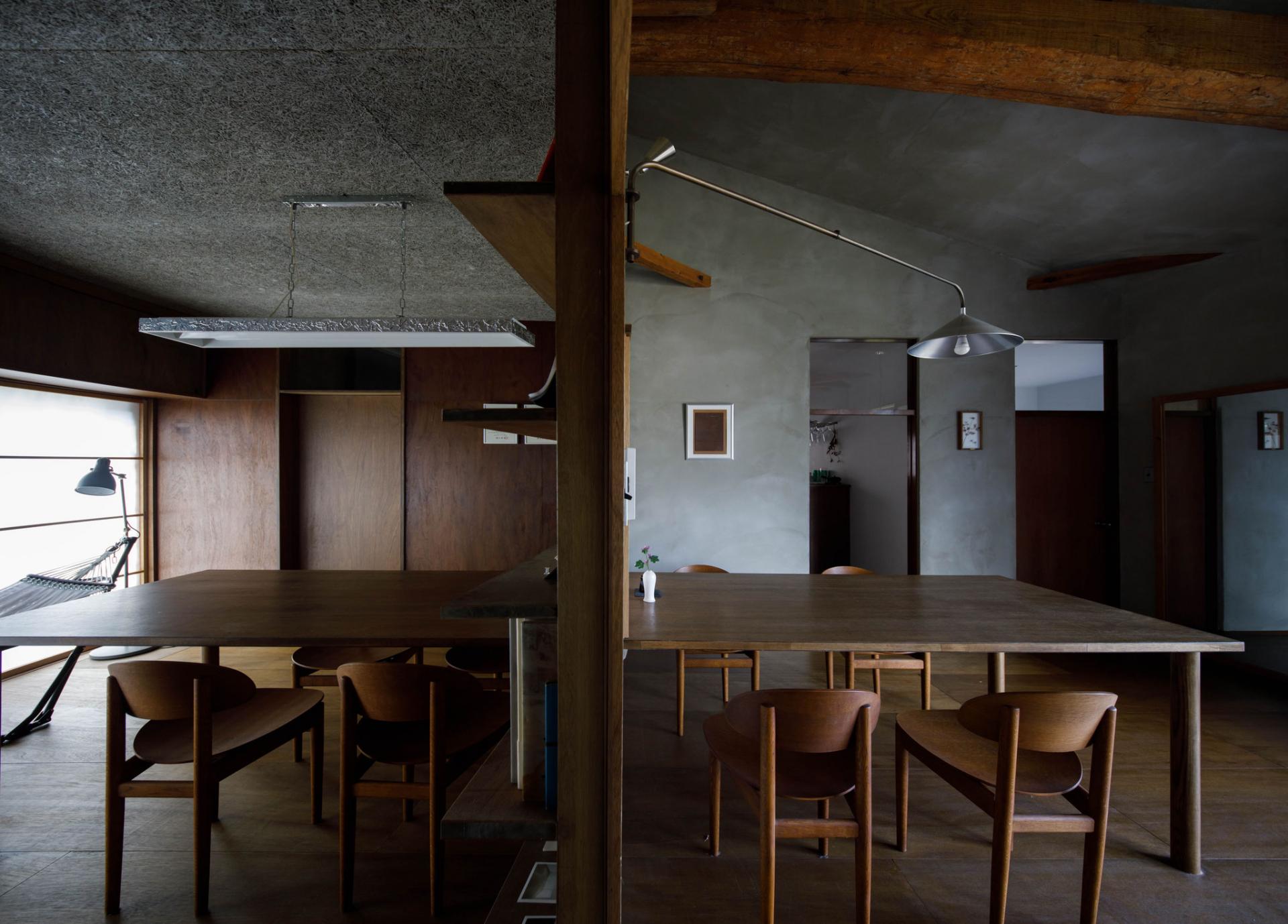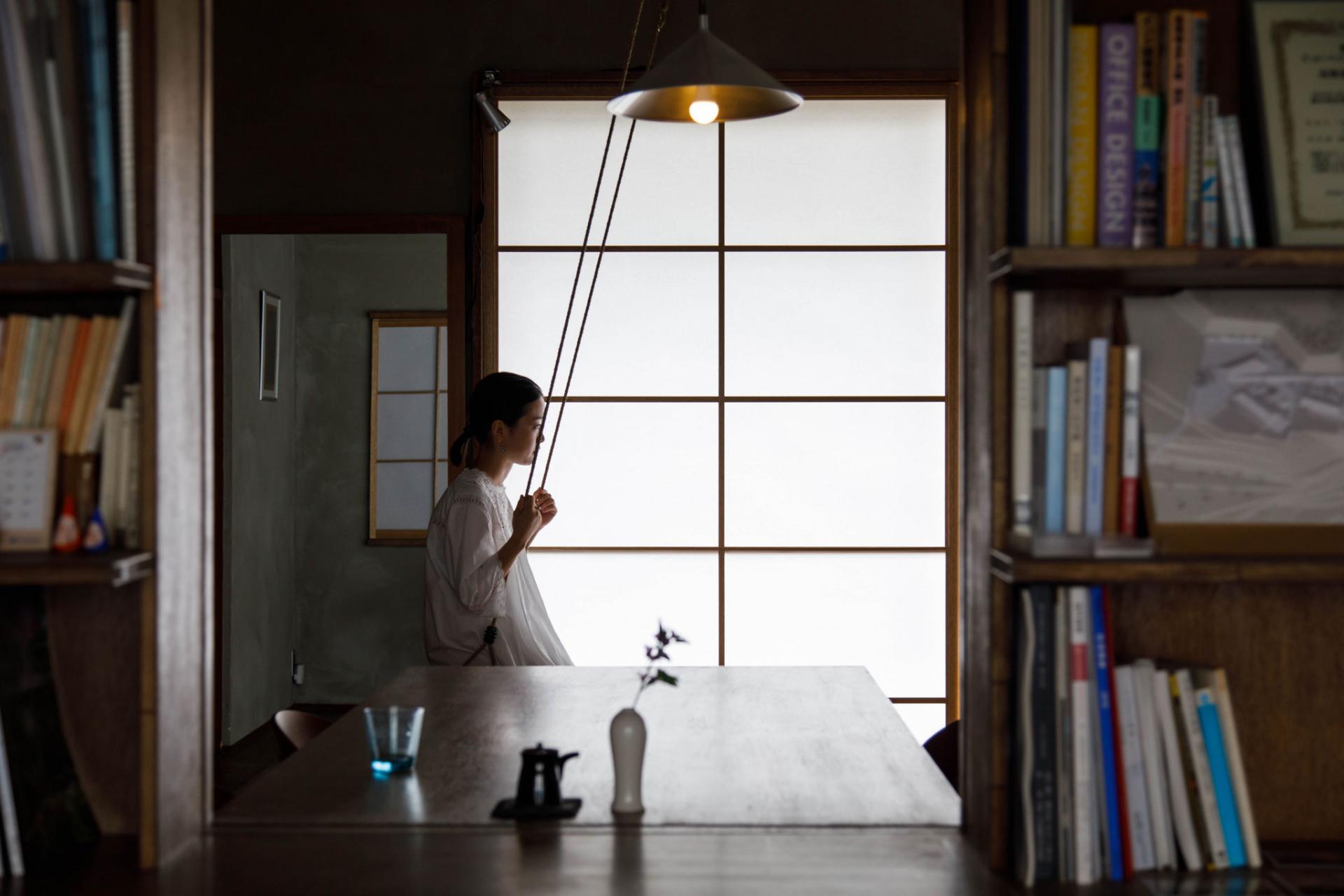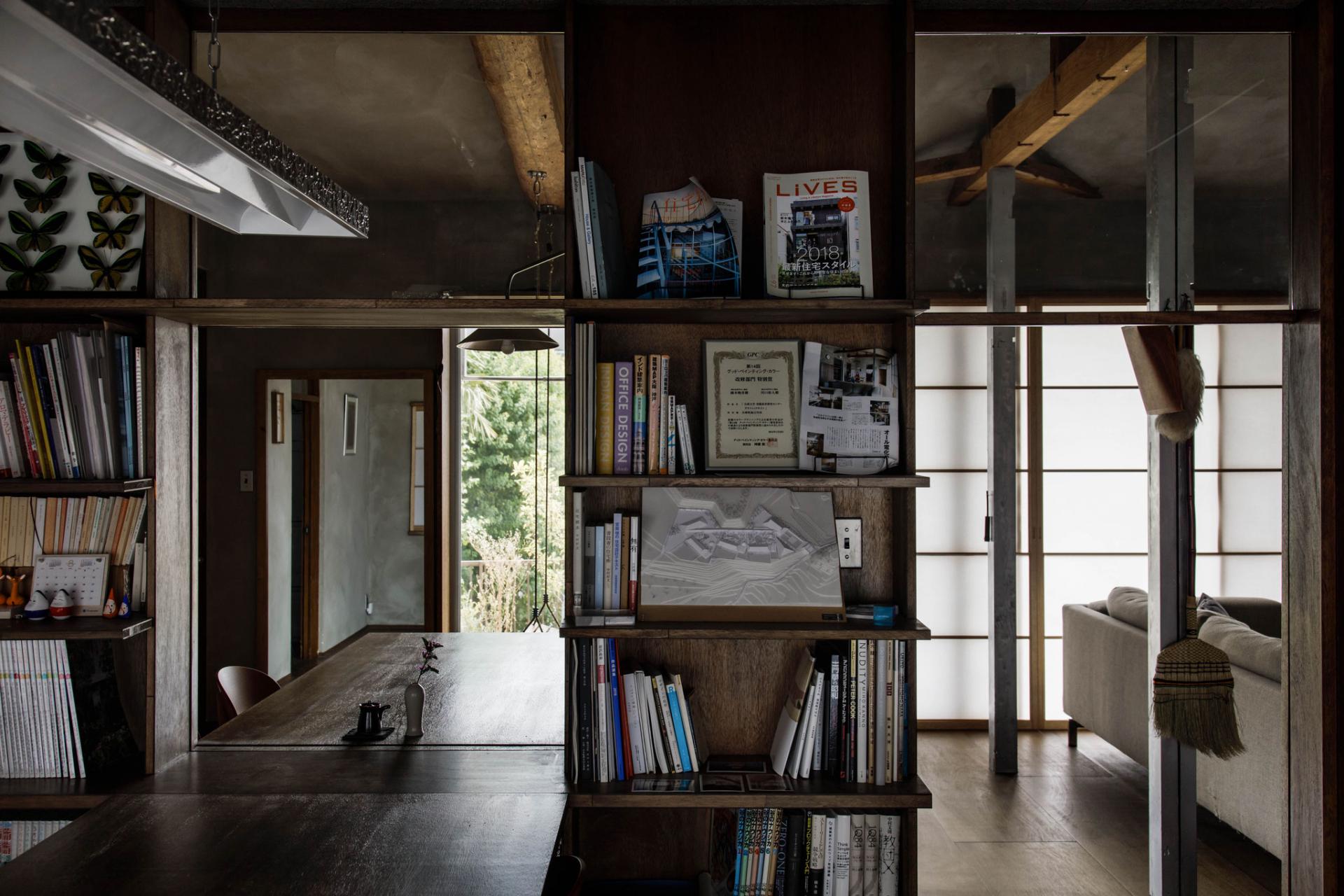 The decor of the entire space is not too complex. The grey walls, combined with the dark wood material, create a sense of tranquillity. A nifty swing set lightens the moody palette, evoking a relaxed and comfortable atmosphere. The side facing the courtyard is also equipped with an improved sliding panel so that natural light can be introduced into or removed from the room according to one's needs.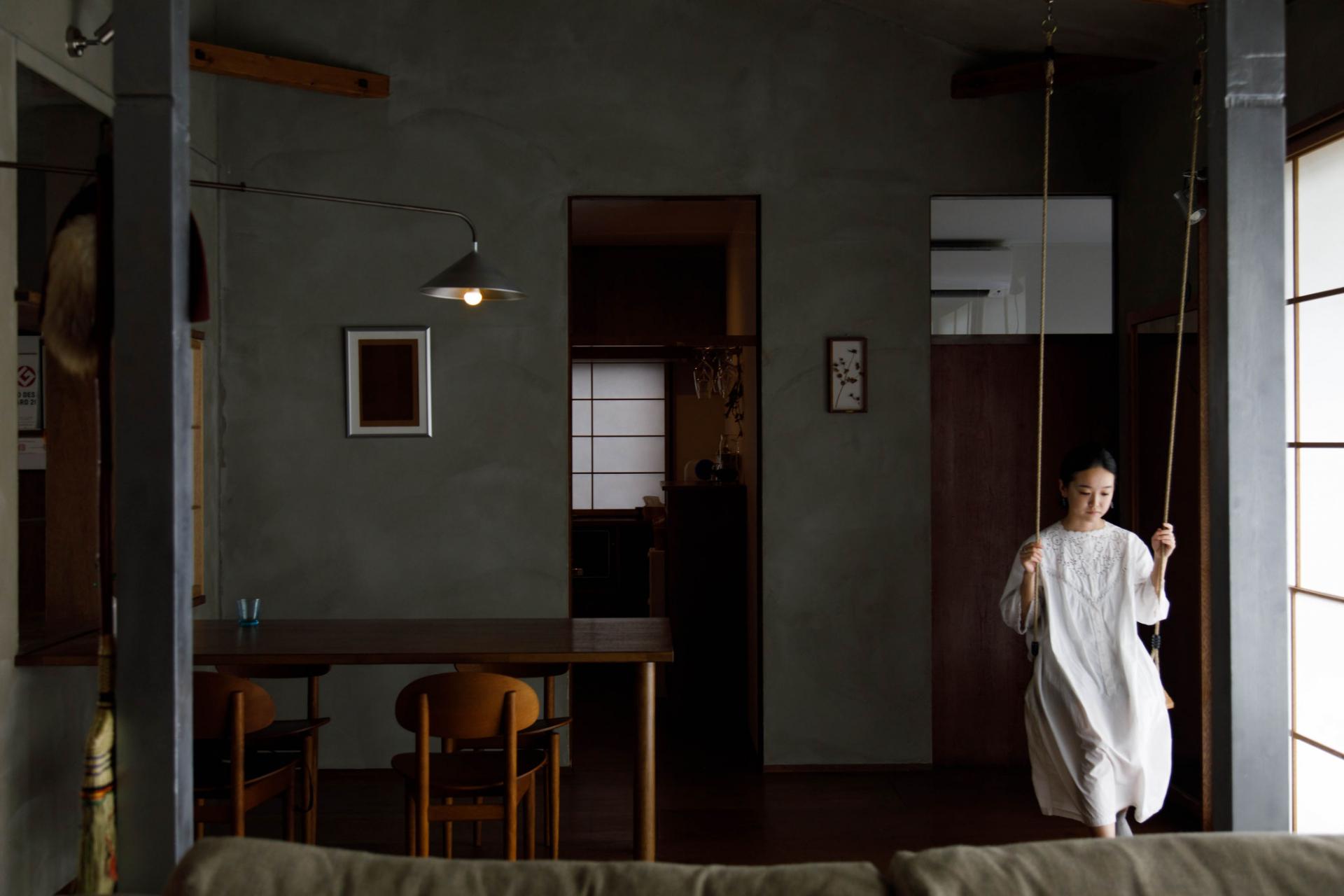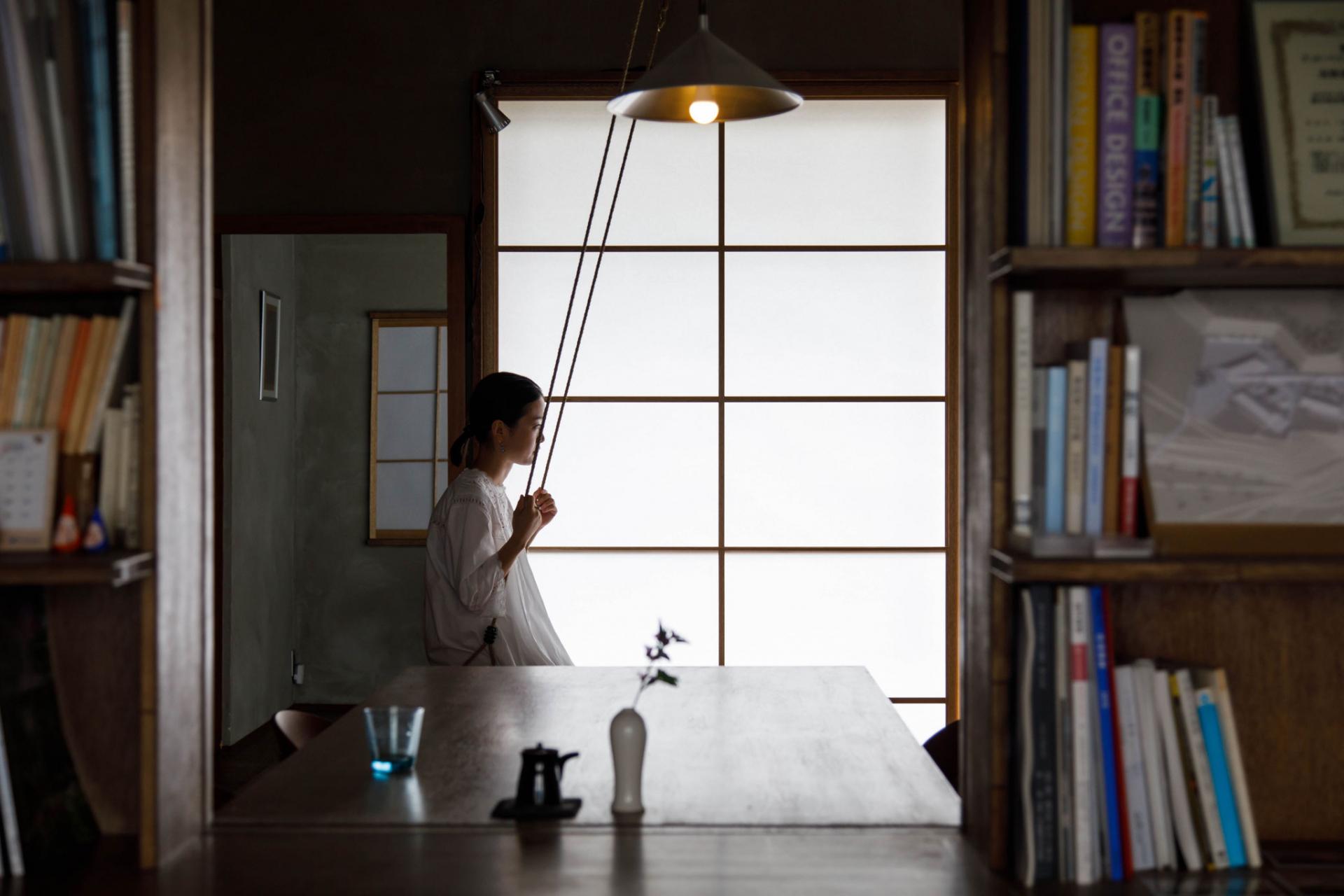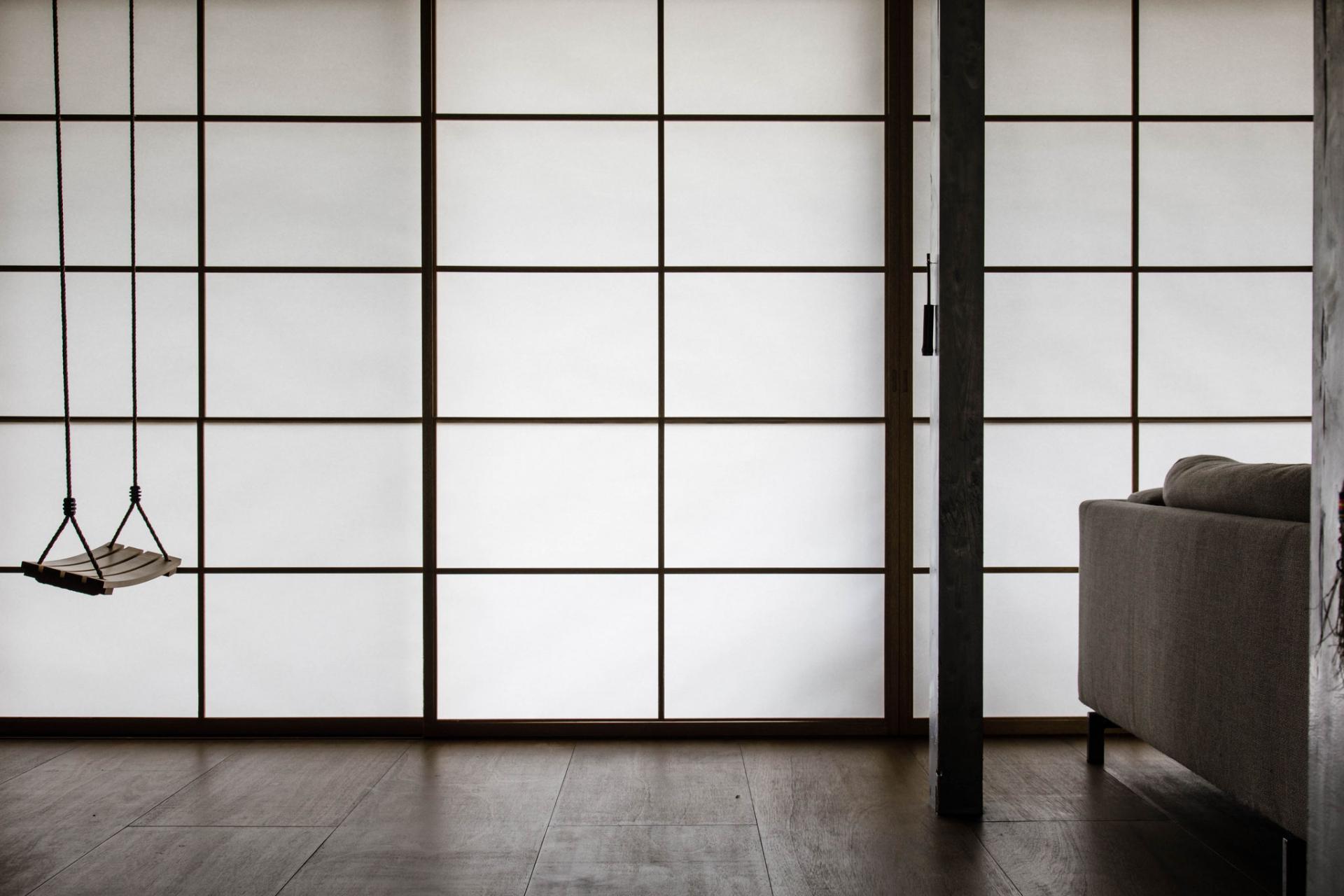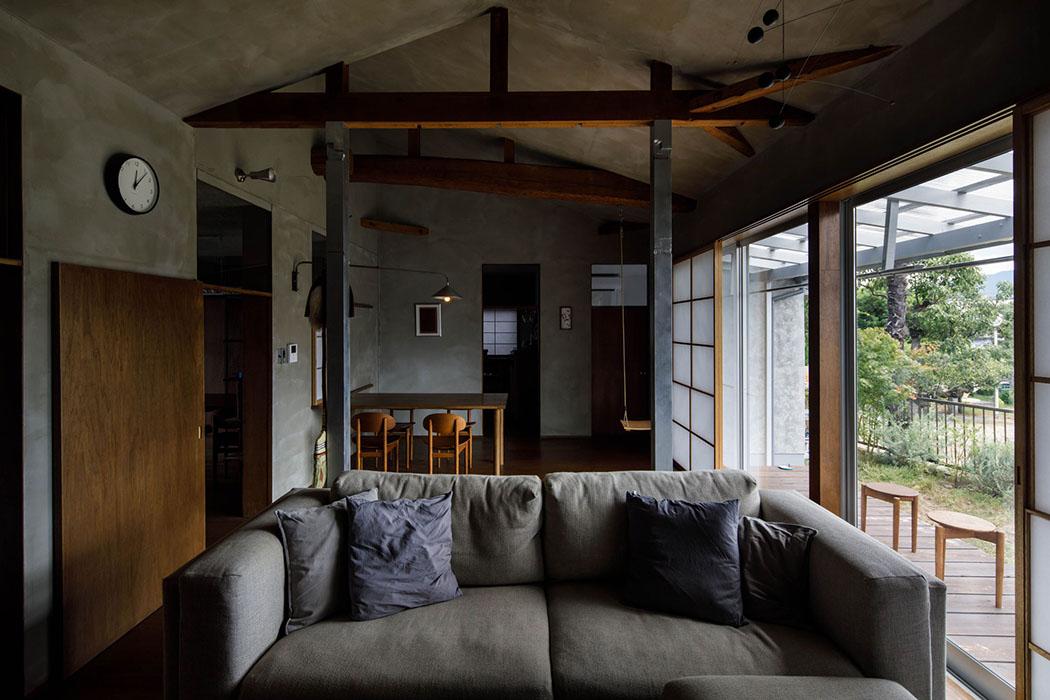 Renovating an old house does not require an excessive budget and complicated design to bring a new appearance to the space, suitable for a modern lifestyle.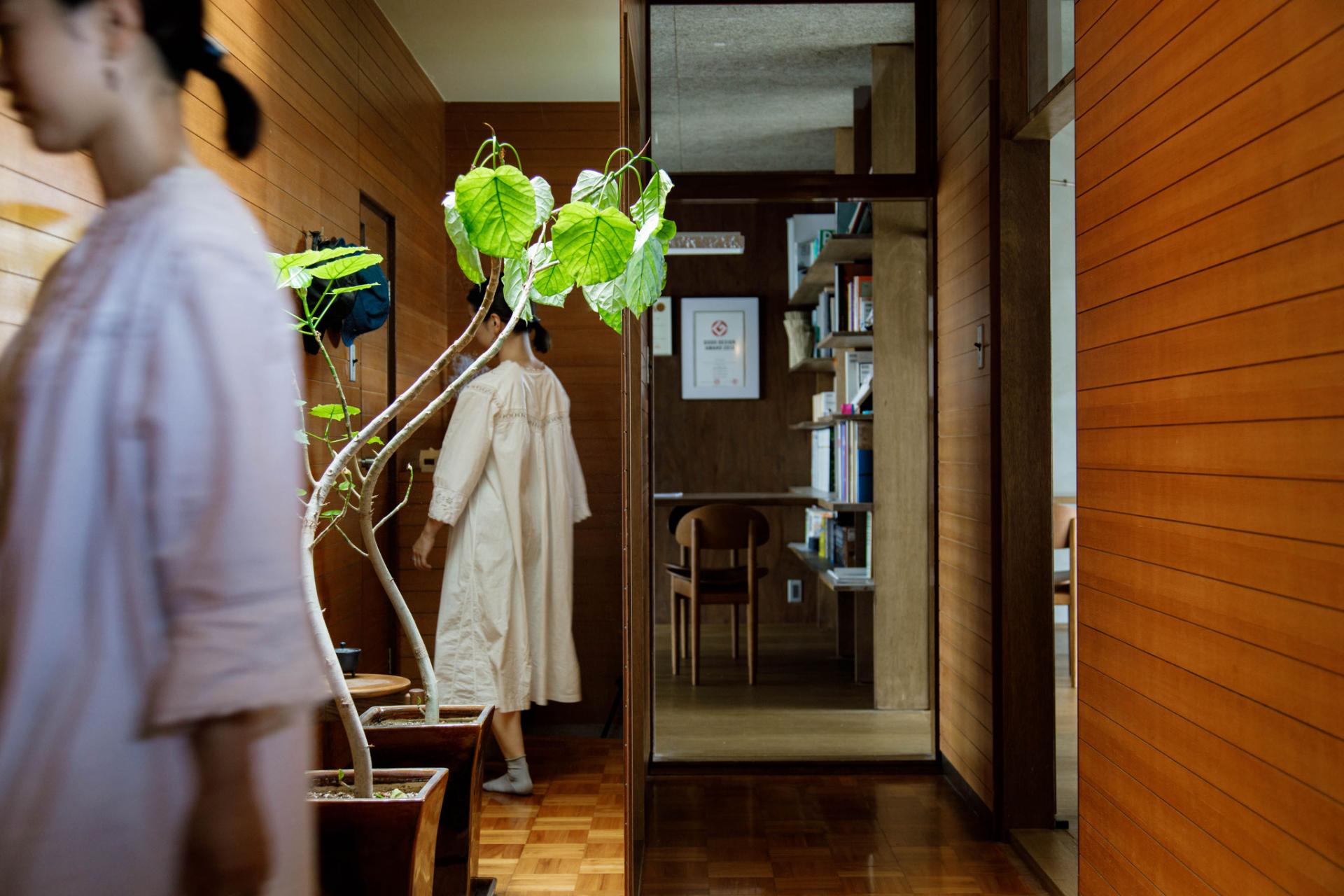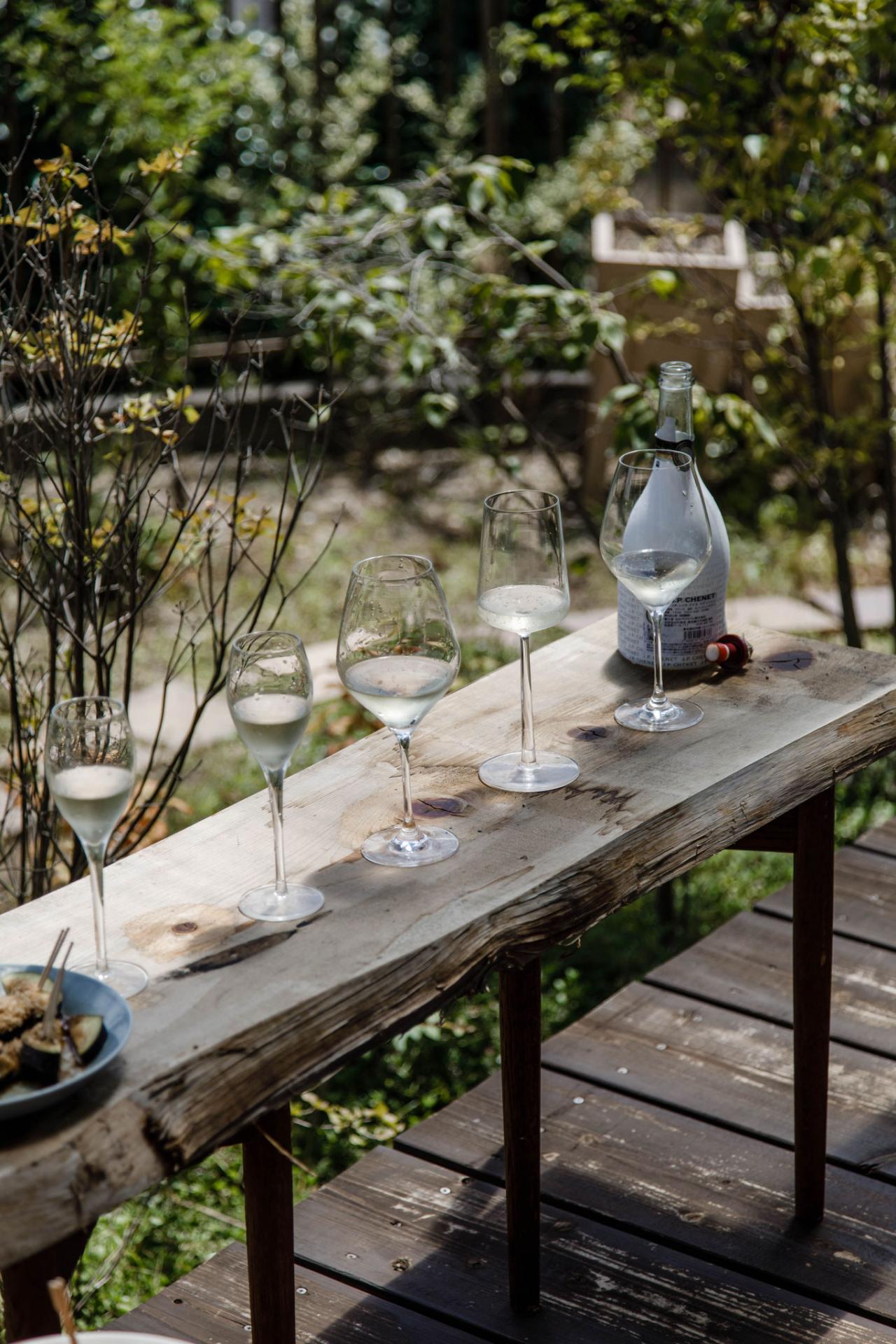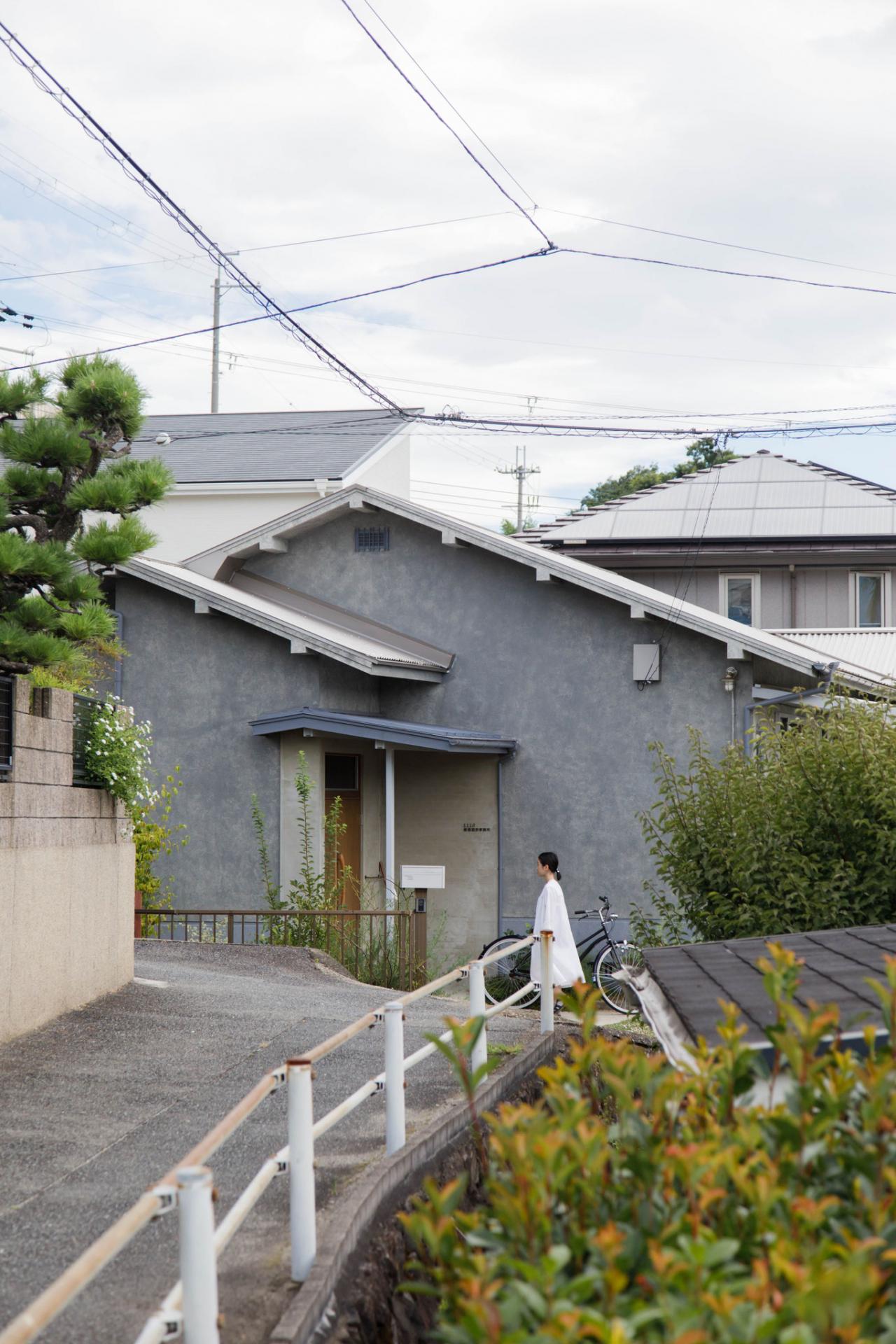 Photos:1110 建築設計事物所