Entrusted with the restoration of a historical house in a small, pretty town in the outskirts of Vienna, Hong Kong-based company ST Design has created a cosy and soulful home that celebrates local heritage with contemporary functionality.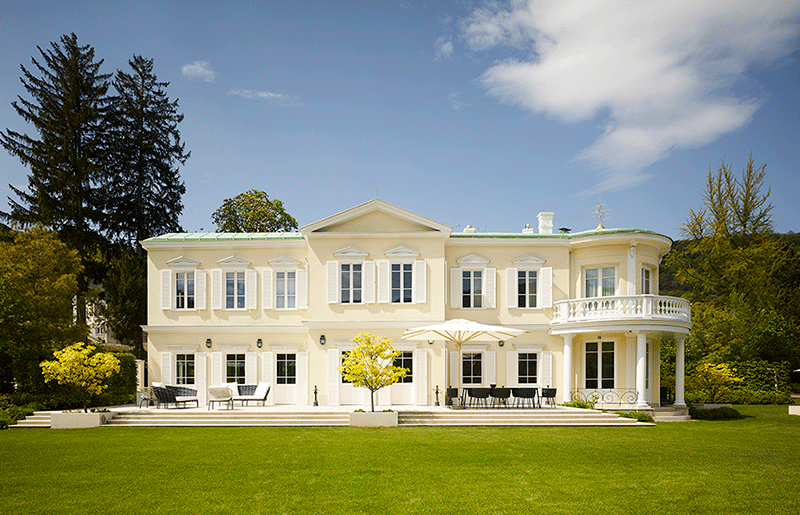 Built in the 1890s, and located just outside the Austrian capital, the 700 sq m residence has been a summer retreat for Viennese aristocracy for the past century. Now a private residence for a family of five, ST Design was commissioned to completely redesign the mansion into a welcoming and working home that still retains elements the Vienna Secession movement during which the house was constructed - a process that took three years of work to achieve.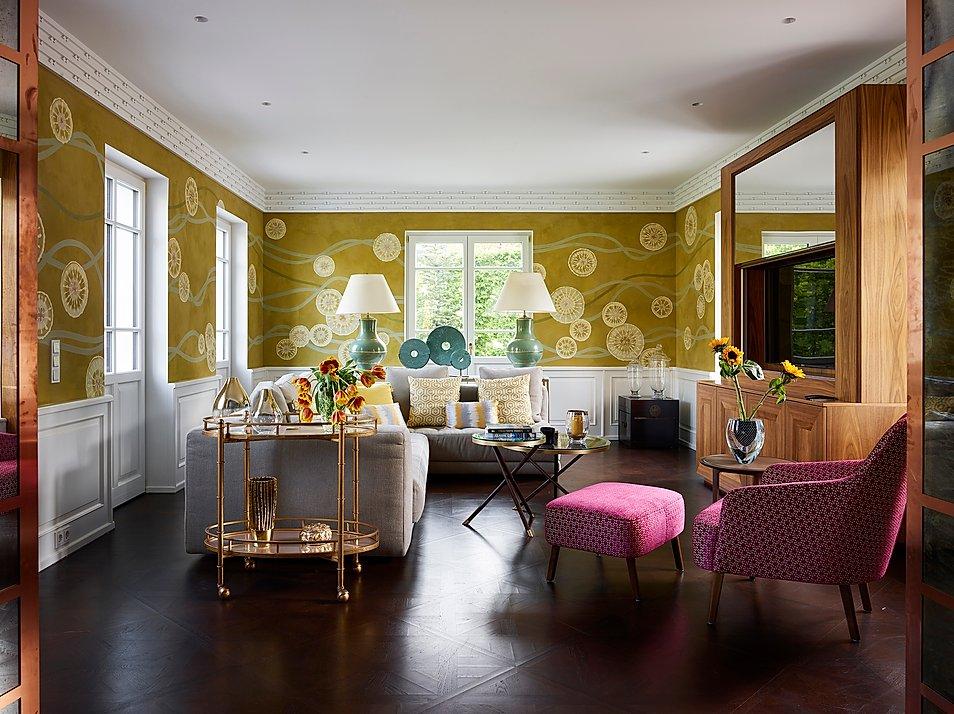 "When you see a place like this, with heritage and history, you start with structure and literally start at the beginning: at the entrance. And the idea is to change everything – but leave everything as it is," says ST Design's creative director Stefano Tordiglione.
Scroll through the gallery to see more of the sumptuous makeover: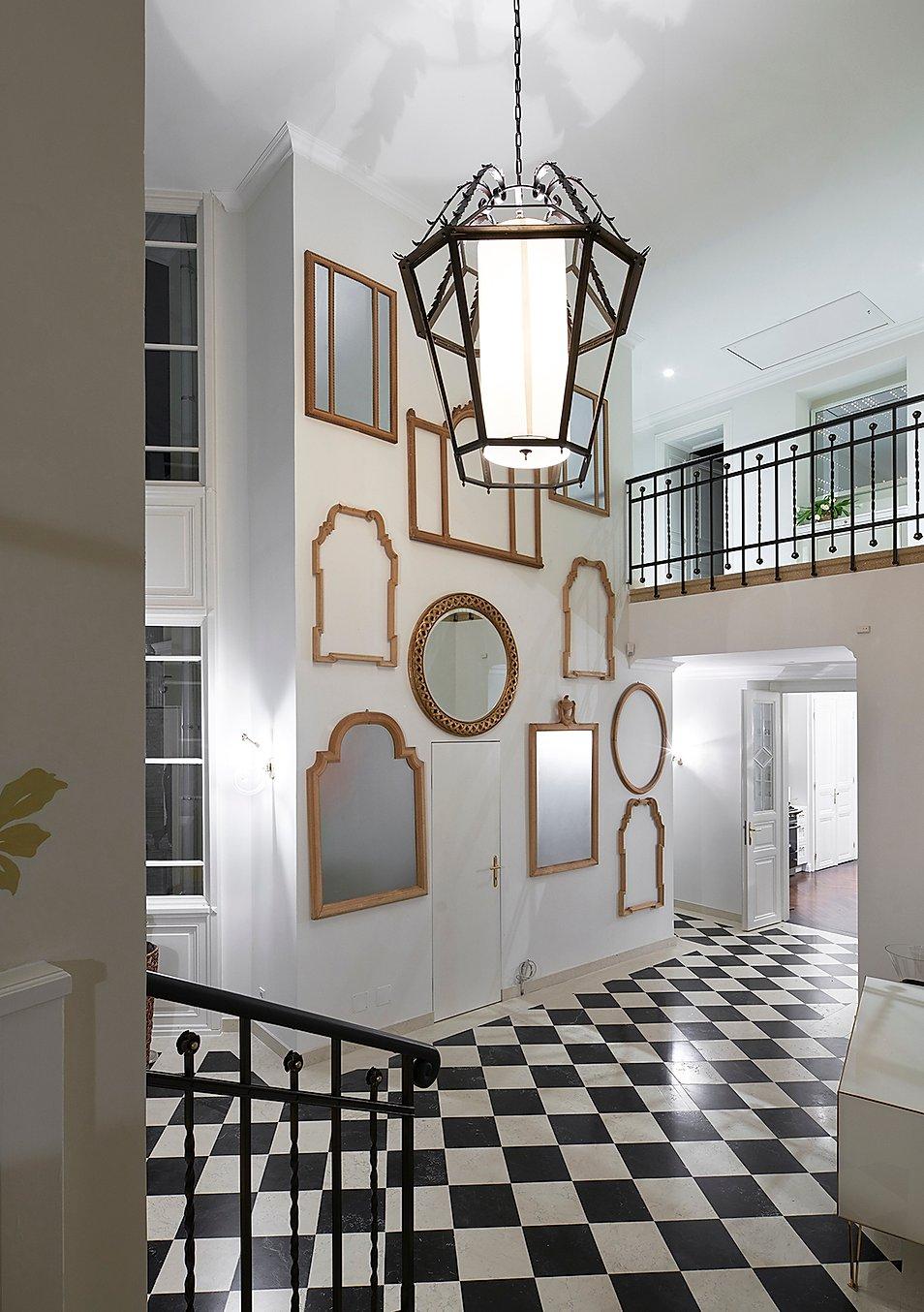 Every room in the house is finished uniquely by masterfully blending colours, fixtures and materials. The high-ceiling entrance hall is adorned with an antique lantern from Florence, adapted and redesigned by the design team. The black and white classical pattern of the floor is made with northern Italian stone.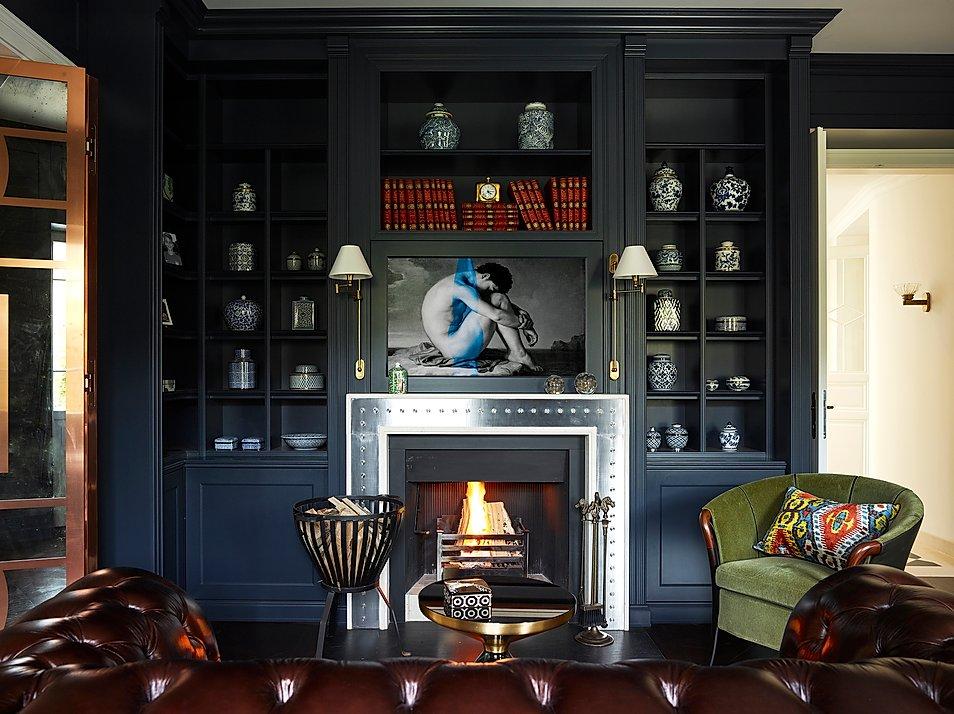 The cigar room is outfitted with deep indigo wood and a luxurious, dimpled leather sofa, with a fireplace that was commissioned in London. "The house is all about 'Wow, interesting'. You go into the cigar room and think it's welcoming and elegant, then in the dining room, you feel surrounded by forest. The flower patterns in the living room are evocative of another time," Tordiglione explains.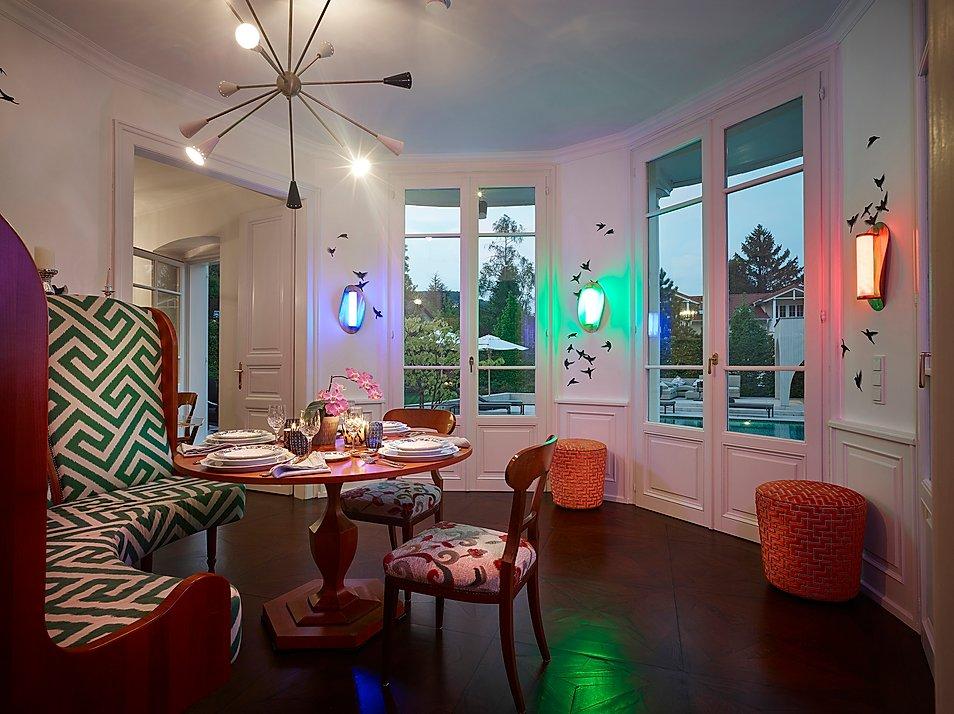 An octagonal room between the kitchen and the cigar room was designed for the joy of having a family breakfast overlooking the garden. "I really like the breakfast room, too," says Tordiglione. "It was just a passageway, and the owners were considering a powder room, but I persuaded them to make a breakfast nook. It looks out to the garden, and it's a cosy family space with colour and light. It's a real luxury."
Opposite to the corner sofa bench are four hand-made brass lamps specially designed by ST Design with different coloured lights to fill this room with a magical ambience at night.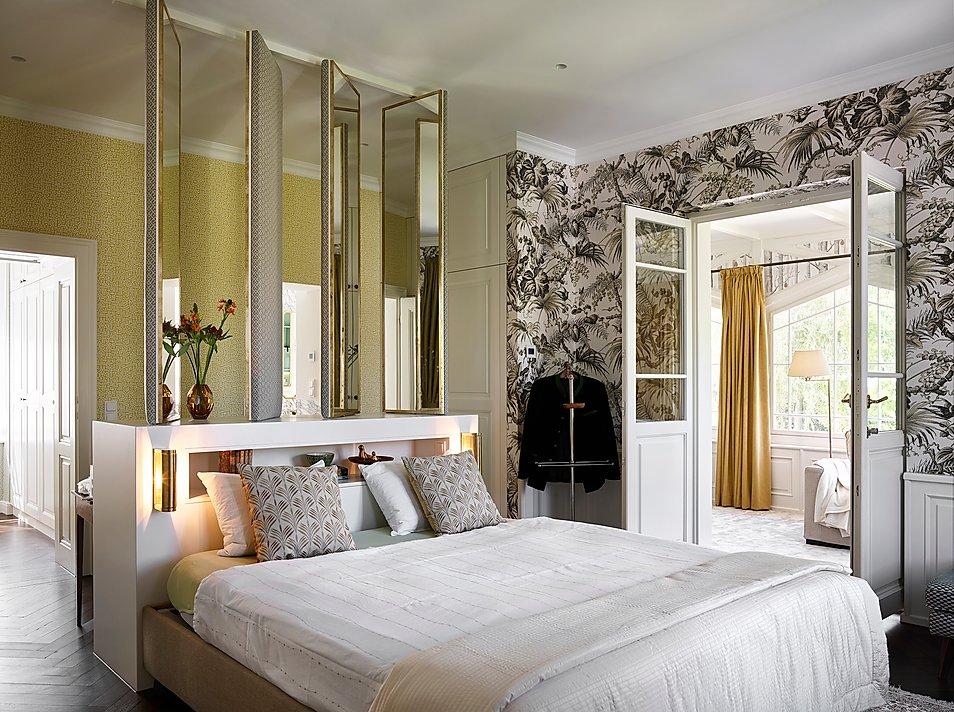 The rotating mirrors of the master bedroom are edged in gold in homage to the palette used by Gustav Klimt, an Austrian symbolist painter and one of the most prominent members of the Vienna Secession movement.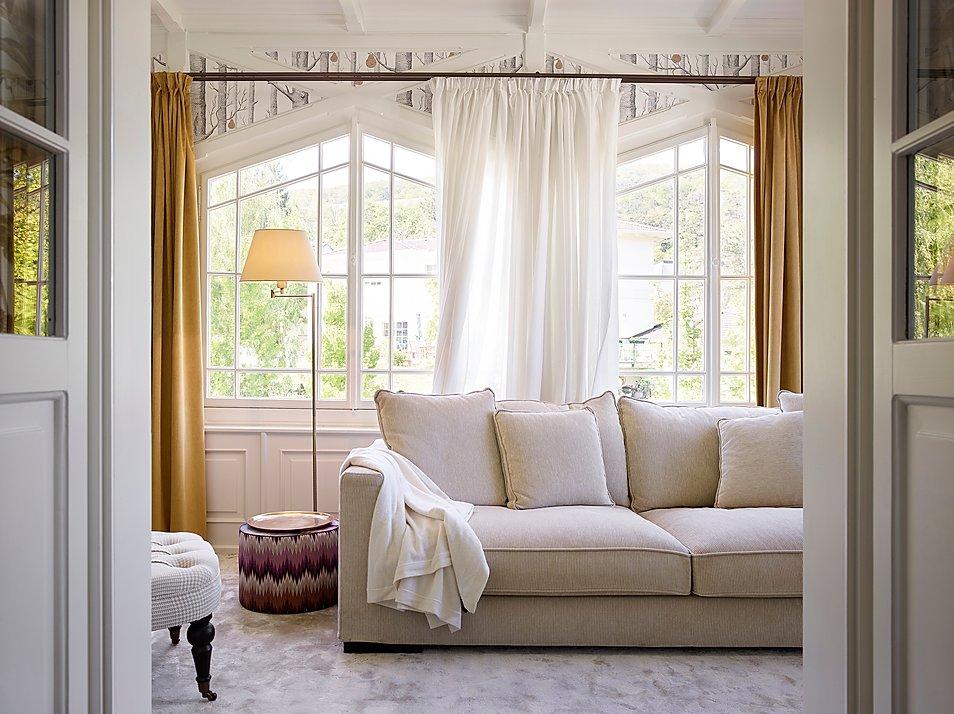 The master bedroom's side door leads to a wooden sitting area that serves as a winter garden enjoying a bird's eye view of the stunning scenery outside.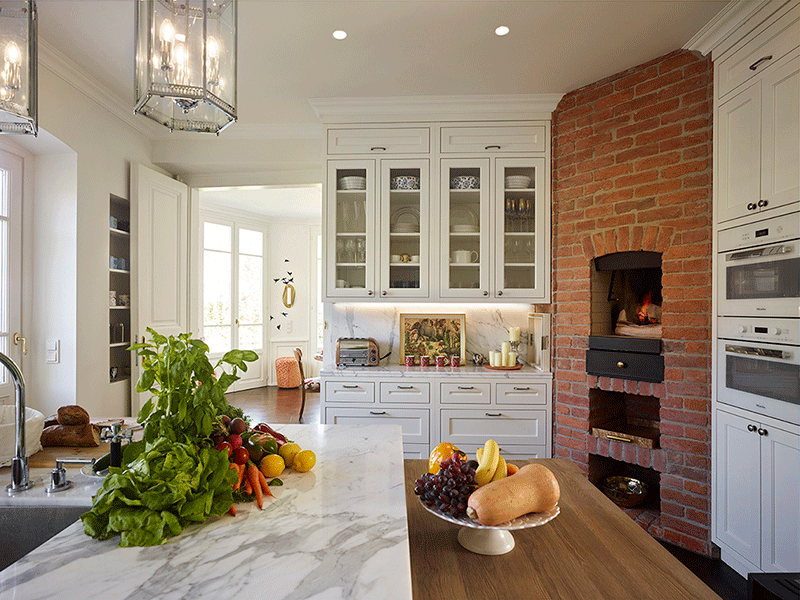 A significant volume of the house contains areas for cooking, dining and relaxing. The former living room was transformed into a kitchen with a real pizza-and-bread brick oven and an island, perfect for family cooking.