In these uncertain times, what better way to disconnect from it all than seek solace in nature.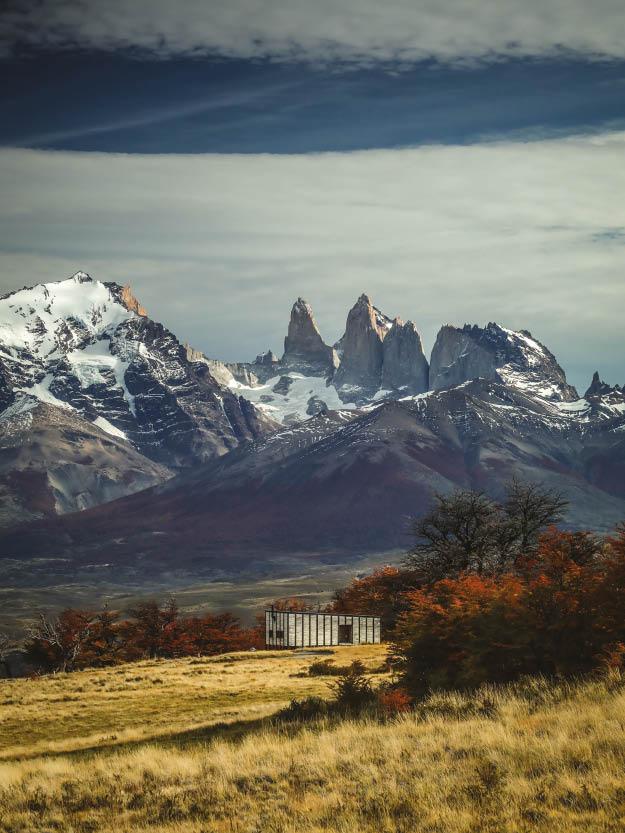 We highlight the world's most far-flung paradises sure to reinvigorate your soul. Here are 7 secluded destinations which offer peace and tranquility you must check out after the Coronavirus pandemic. Scroll through the gallery below (Photography: All courtesy images) to find out more: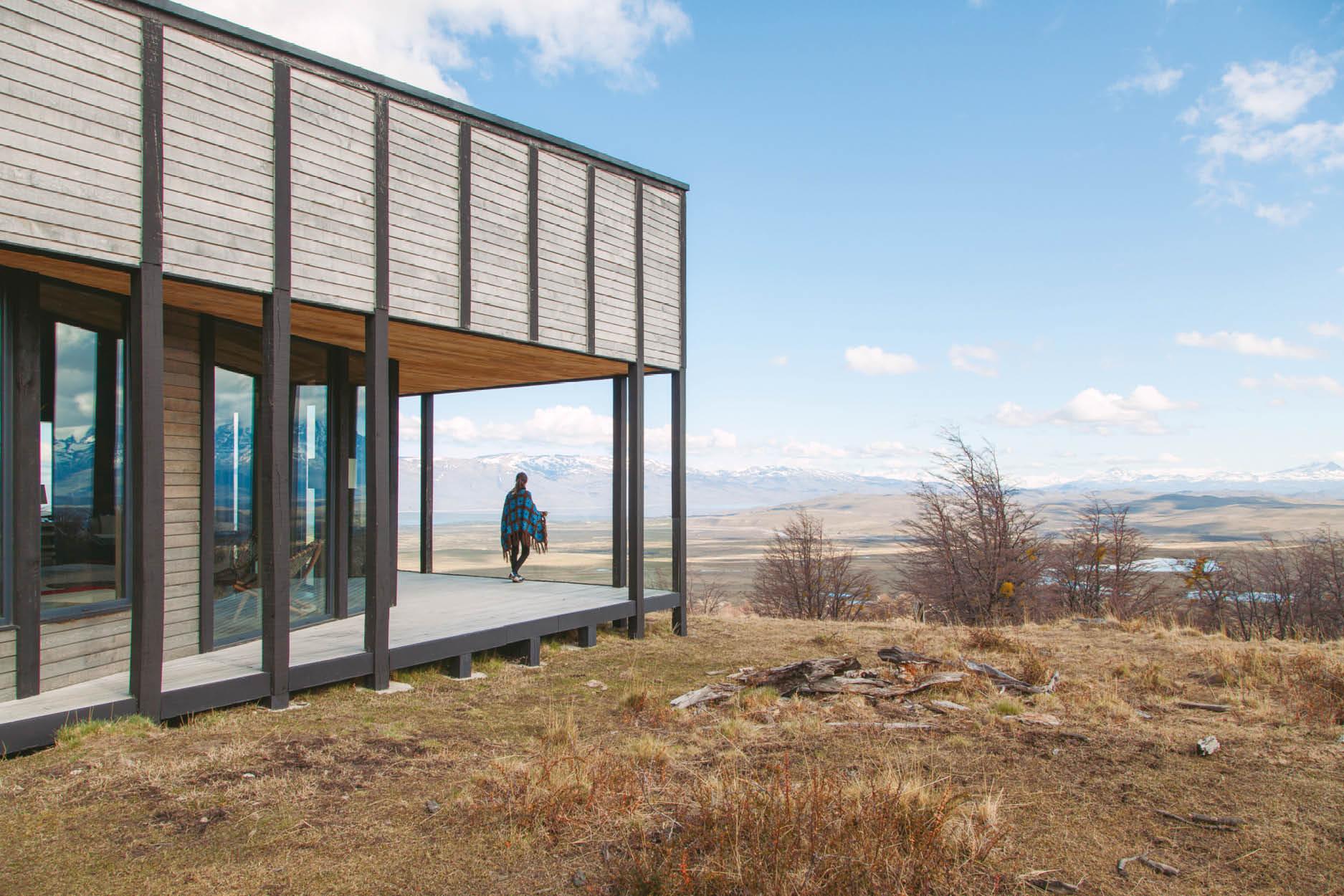 1.0 AWASI PATAGONIA | TORRES DEL PAINE, CHILE
Soaring landscapes, divine glaciers and lush rainforests – these are just some of the elements that keep luring travellers time and time again to Patagonia, the majestic region occupying the southernmost tip of South America. There, nestled amidst a private reserve overlooking Torres del Paine National Park is Awasi Patagonia, a 14-villa lodge that offers a secluded getaway experience to remember for a lifetime.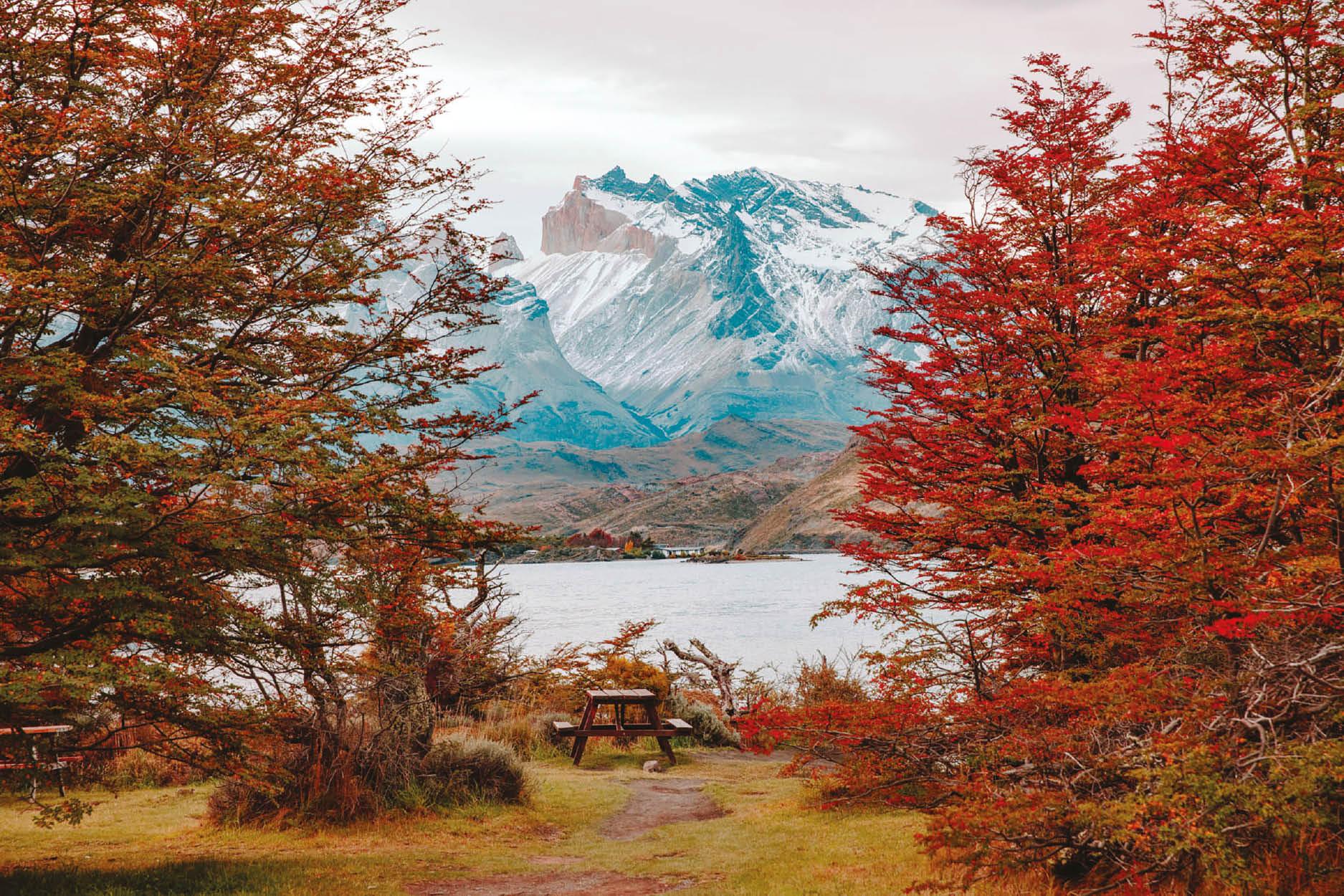 1.1 AWASI PATAGONIA | TORRES DEL PAINE, CHILE
Each villa is assigned its own personal guide and a four-wheel-drive so guests can embark on tailor-fitted adventures around the stunning landscape in their own pace – that is, if you can tear yourselves away from the exquisite accommodations each wood-felled and crafted in natural materials, hammered together to result in shelters that blend into nature yet don't fall short on luxury.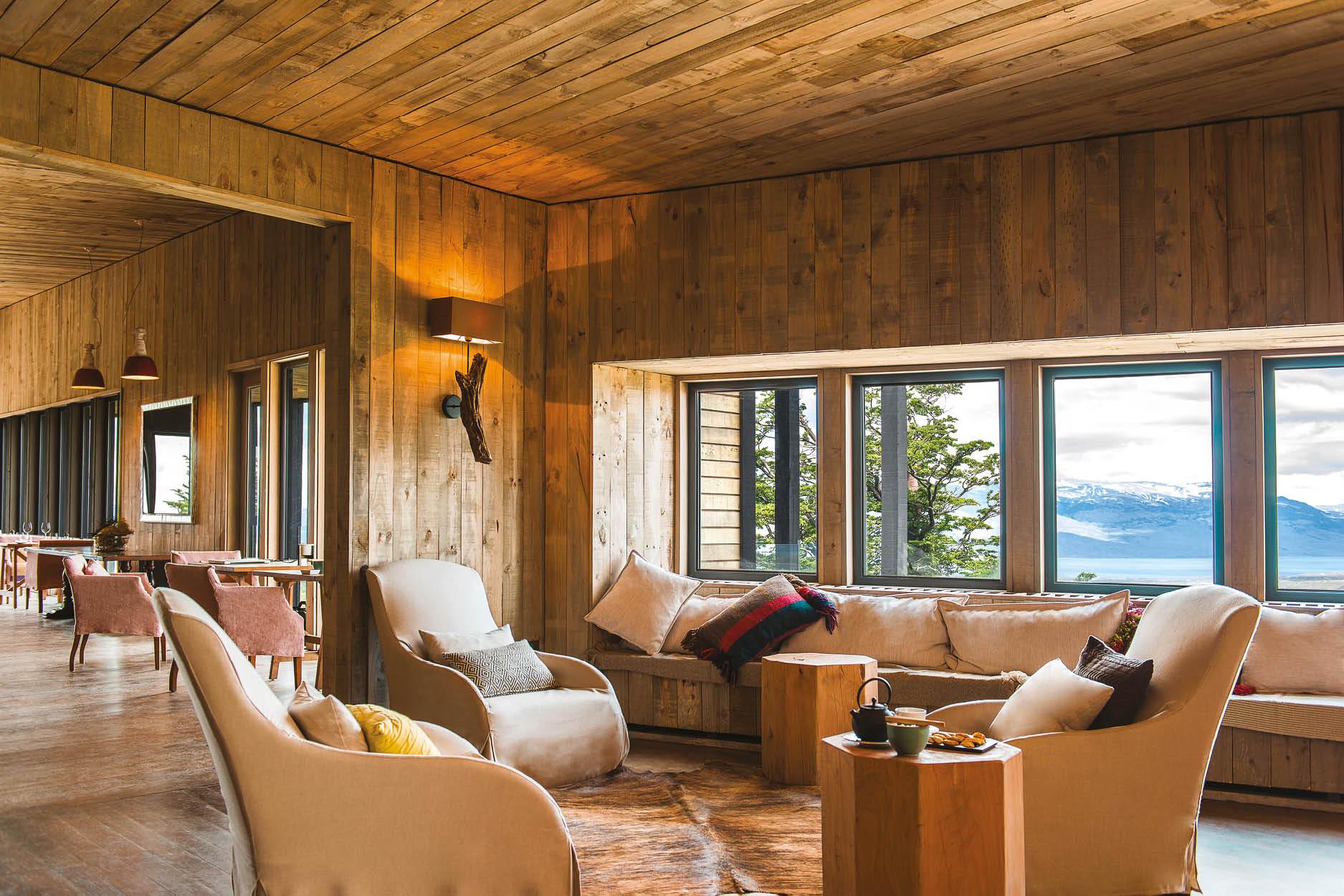 1.2 AWASI PATAGONIA | TORRES DEL PAINE, CHILE
Start your morning by sipping coffee by the expansive windows overlooking Lake Sarmiento or the Patagonian Steppe as wood is burning in the stove, and after hiking up off-the-beaten-path trails or exploring wildlife viewing spots, relax your senses with a deep soak in the unique hot tub built on stilts for minimal environmental impact. Delight in the simple treasures in one of nature's most spectacular settings.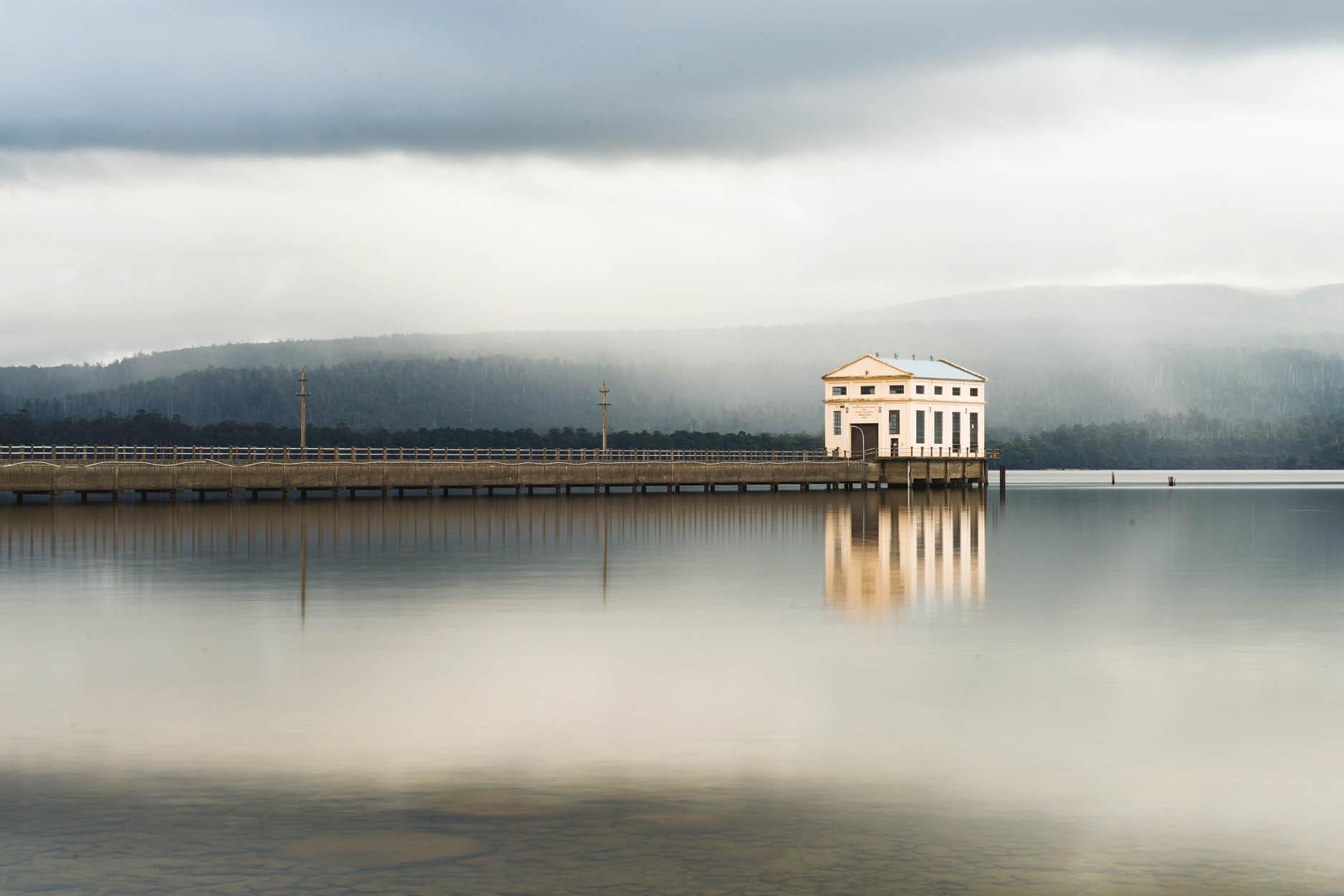 2.0 PUMPHOUSE POINT | TASMANIA, AUSTRALIA
900 feet out on the crystal-clear Lake St Clair, a quaint 1930s industrial building floats above the water like a poetic painting. The setting is Pumphouse Point, Tasmania's most secluded and unique boutique hotel concept tucked away in the pristine heritage-listed wilderness and lovingly converted by developer Simon Currant from a hydroelectricity station.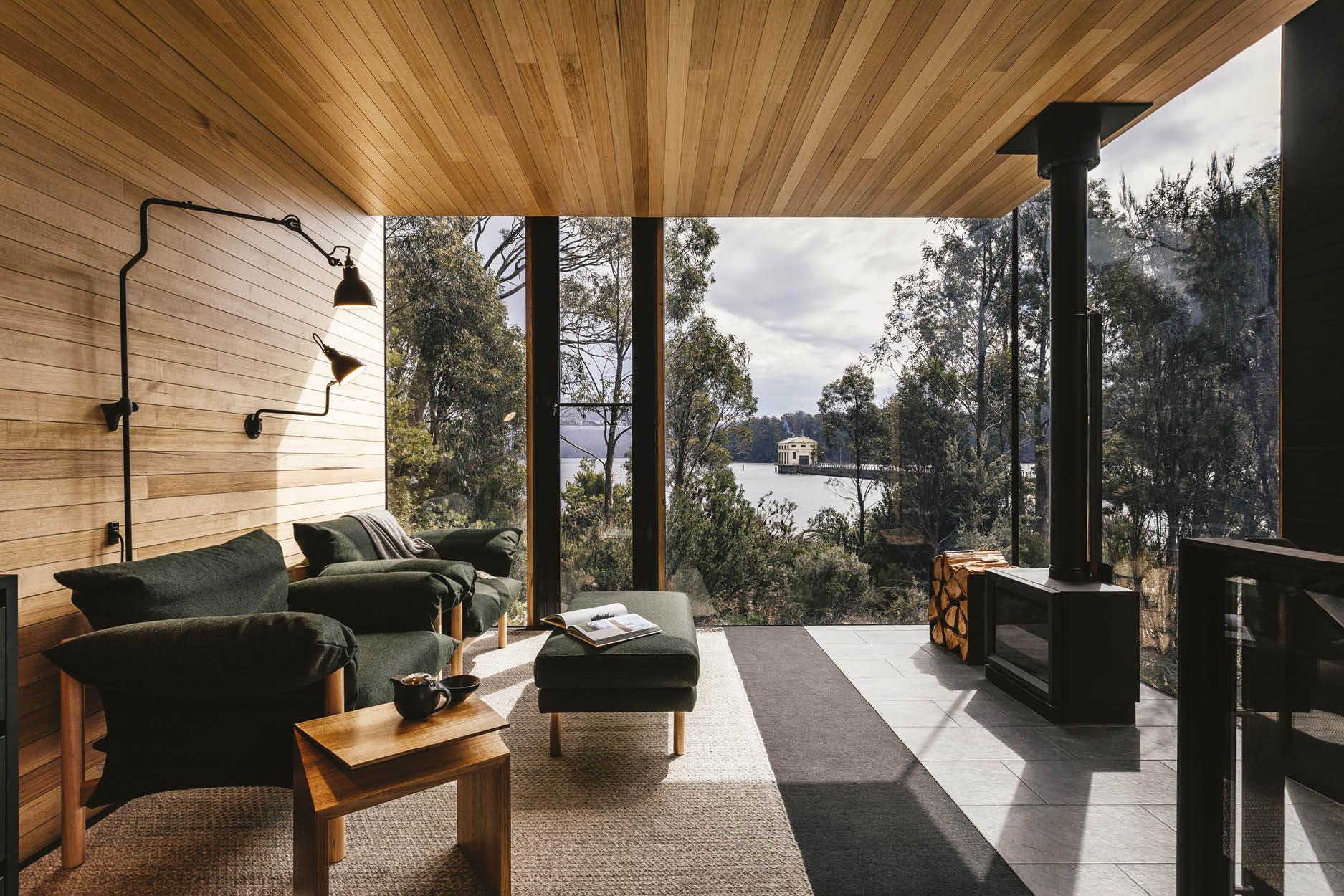 2.1 PUMPHOUSE POINT | TASMANIA, AUSTRALIA
Exclusive not only in its setting but in the utter tranquillity it offers – the nearest pub is three miles away – the 19 individual suites on the site, including 12 rooms out in the Pumphouse, six in the tranquil Shorehouse and the cosy wood-lined The Retreat, are all well-hidden on the edge of the lake.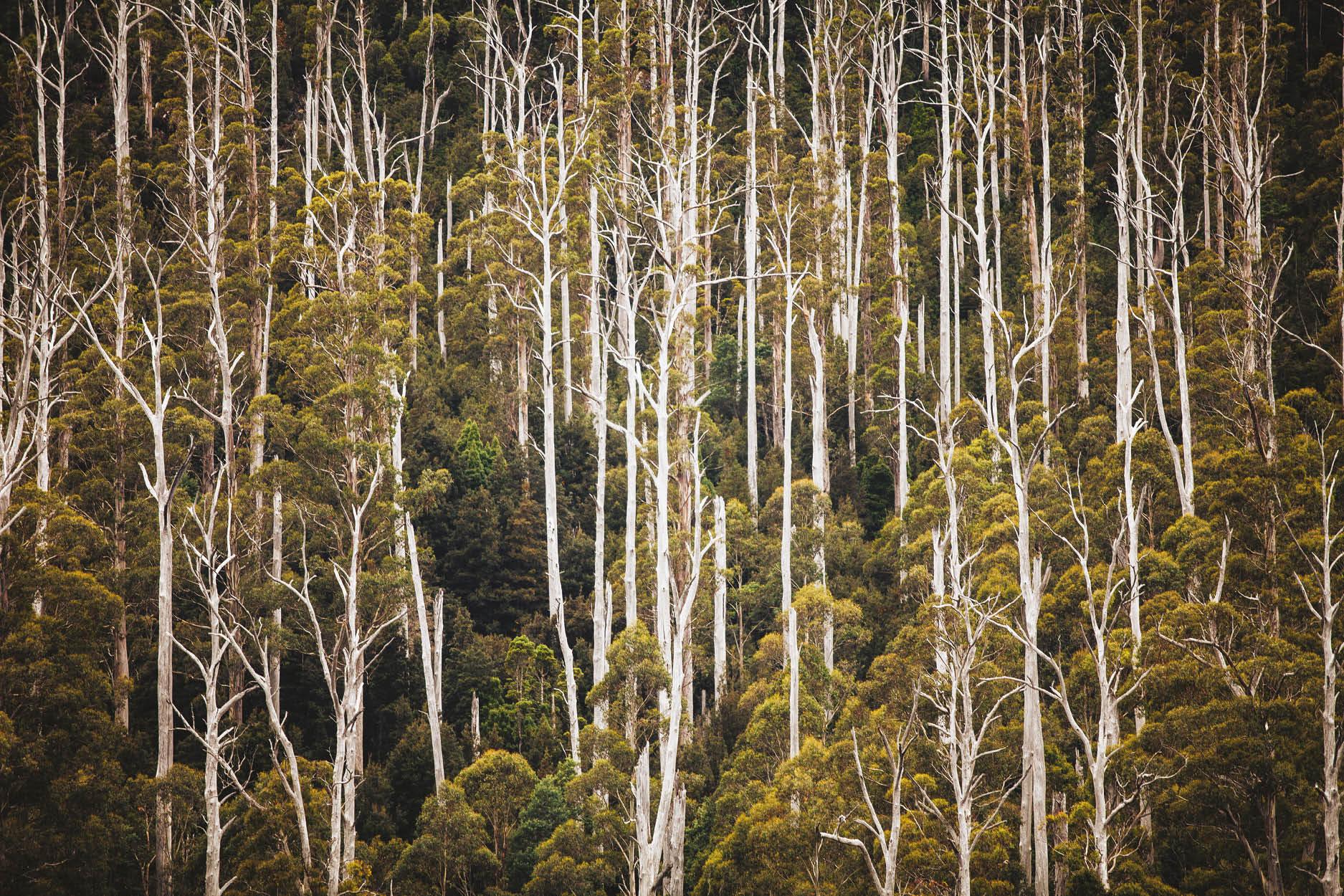 2.2 PUMPHOUSE POINT | TASMANIA, AUSTRALIA
Interiors by Jaws Architects showcase a myriad of local artisanal furniture, ceramics, bath products and two deep tubs for soaking under the stars, while a menu of finely curated local produce, wines and craft beers serve up the crème de la crème of Tasmanian culture.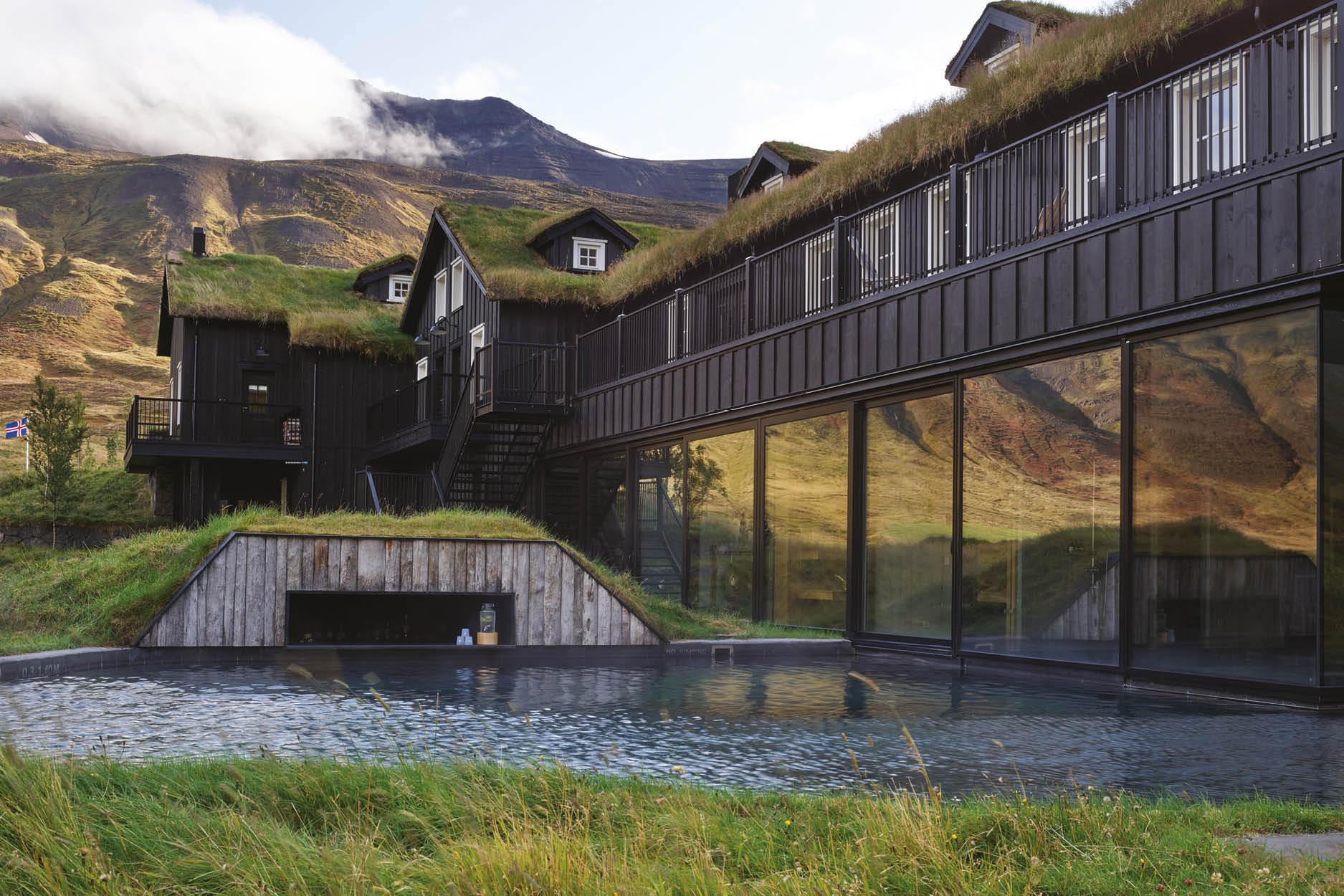 3.0 DEPLAR FARM | TROLL PENINSULA, ICELAND
Set on a converted sheep farm, the 13-suite Deplar Farm in northern Iceland makes an impression not only for the plethora of outdoor activities and unique Icelandic charms it offers, but also its quaint, characterful architecture that stands out from the surroundings.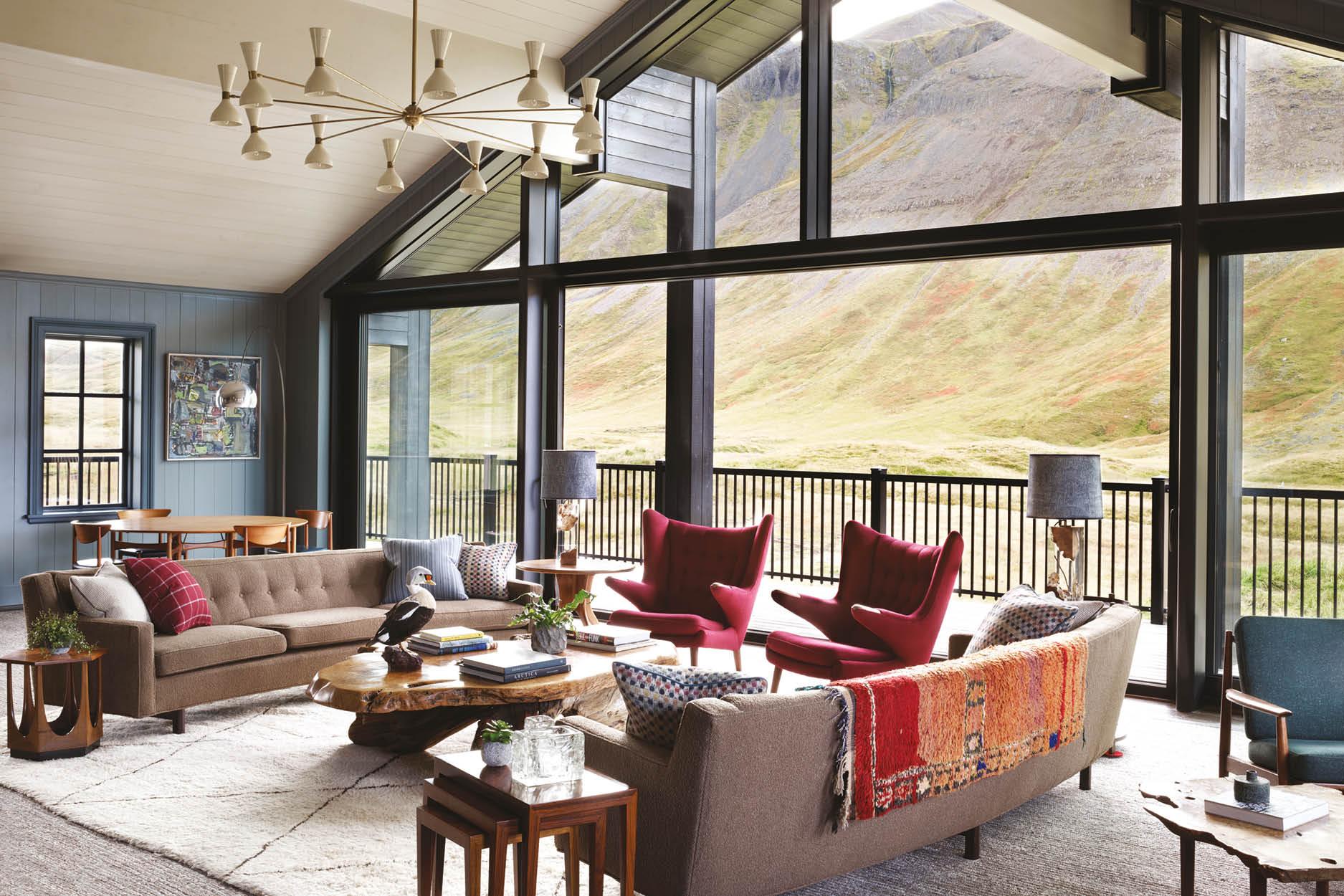 3.1 DEPLAR FARM | TROLL PENINSULA, ICELAND
Framed by black timber cladding and grass-sodded roofs, each of the properties evokes the balmy charm of the European countryside, with even cosier interiors dressed in sheepskin, Moroccan wools, textured walls and natural driftwood from the nearby sea.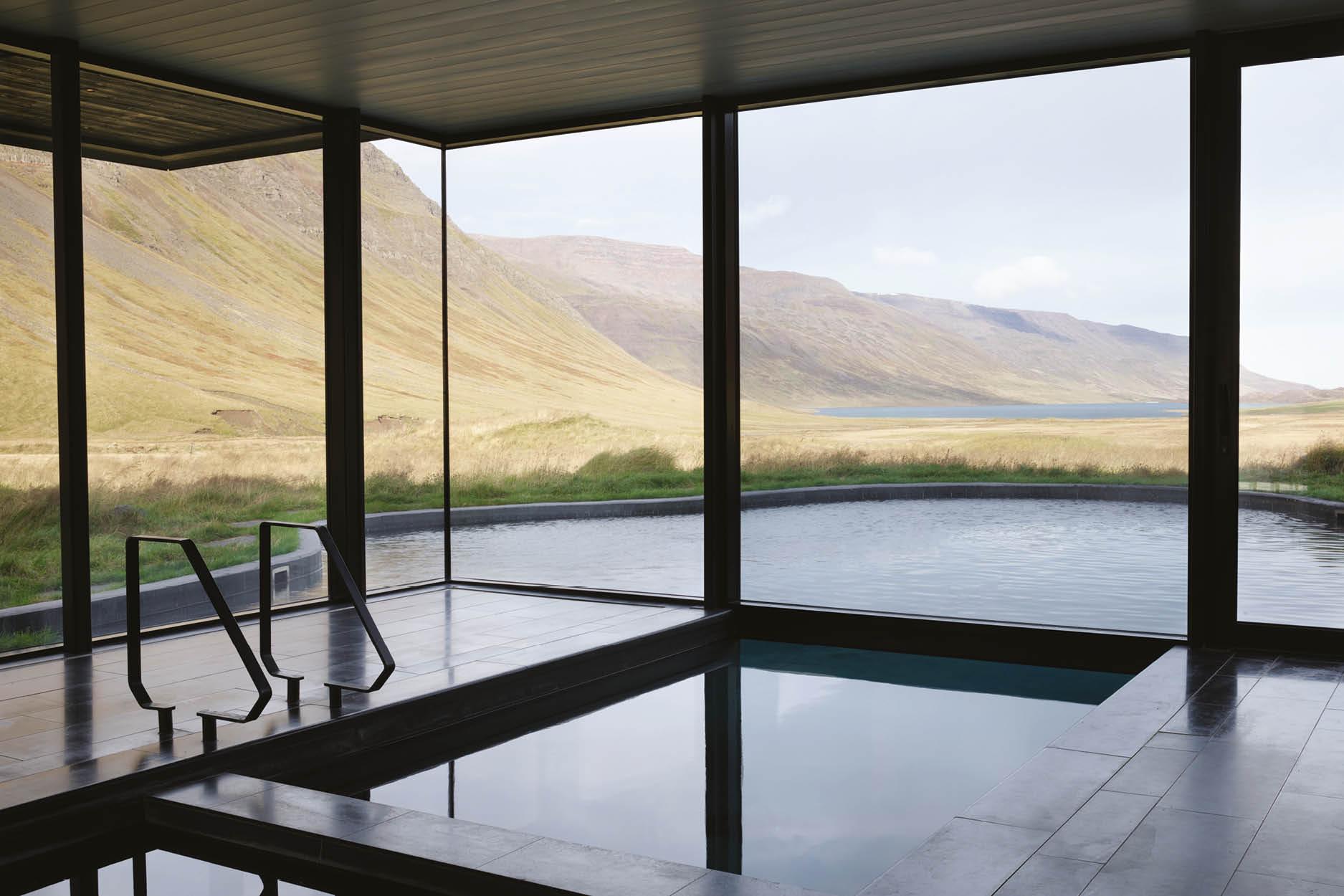 3.2 DEPLAR FARM | TROLL PENINSULA, ICELAND
Sweeping floor-to-ceiling windows look out to Troll Peninsula's magical delights – from spectacular Northern Lights to be enjoyed from the hotel's lush open-air geothermal pool to snow-capped mountains and long sun-drenched summer days perfect for fly fishing and everything in between.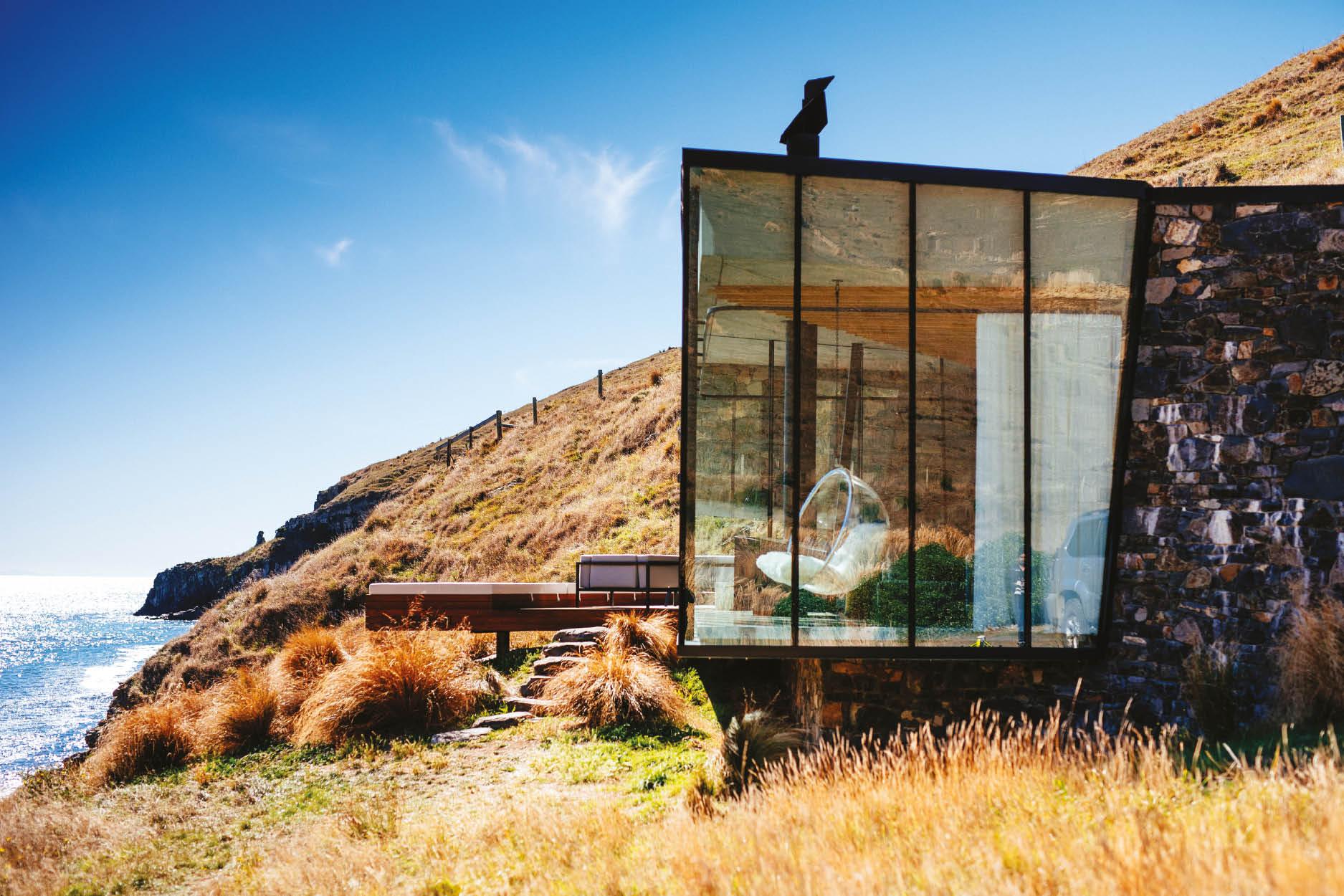 4.0 SEASCAPE ANNANDALE | NEW ZEALAND
Perched atop a cliff on a private bay in Annandale, a 4,000-acre working coastal sheep farm enveloped by the rolling hills of the Banks Peninsula on one side and the glittering Pacific Ocean on the other, is the ultra-secluded 1,895sqft Seascape.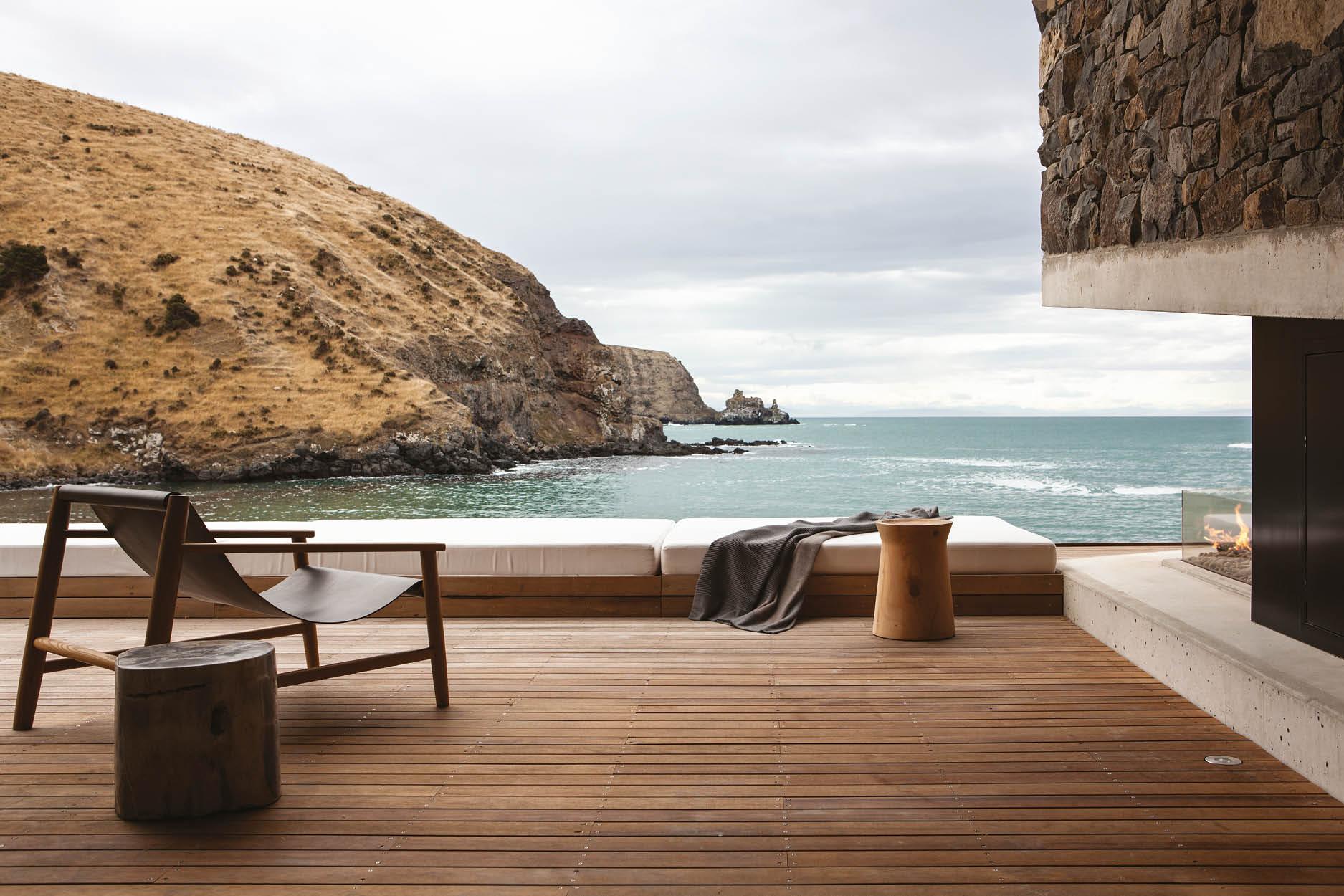 4.1 SEASCAPE ANNANDALE | NEW ZEALAND
This stunning modern one-bedroom retreat for two is only accessed by helicopter or by a 40-minute transfer, blending award-winning architecture and an authentic sense of being completely at one with unspoilt nature.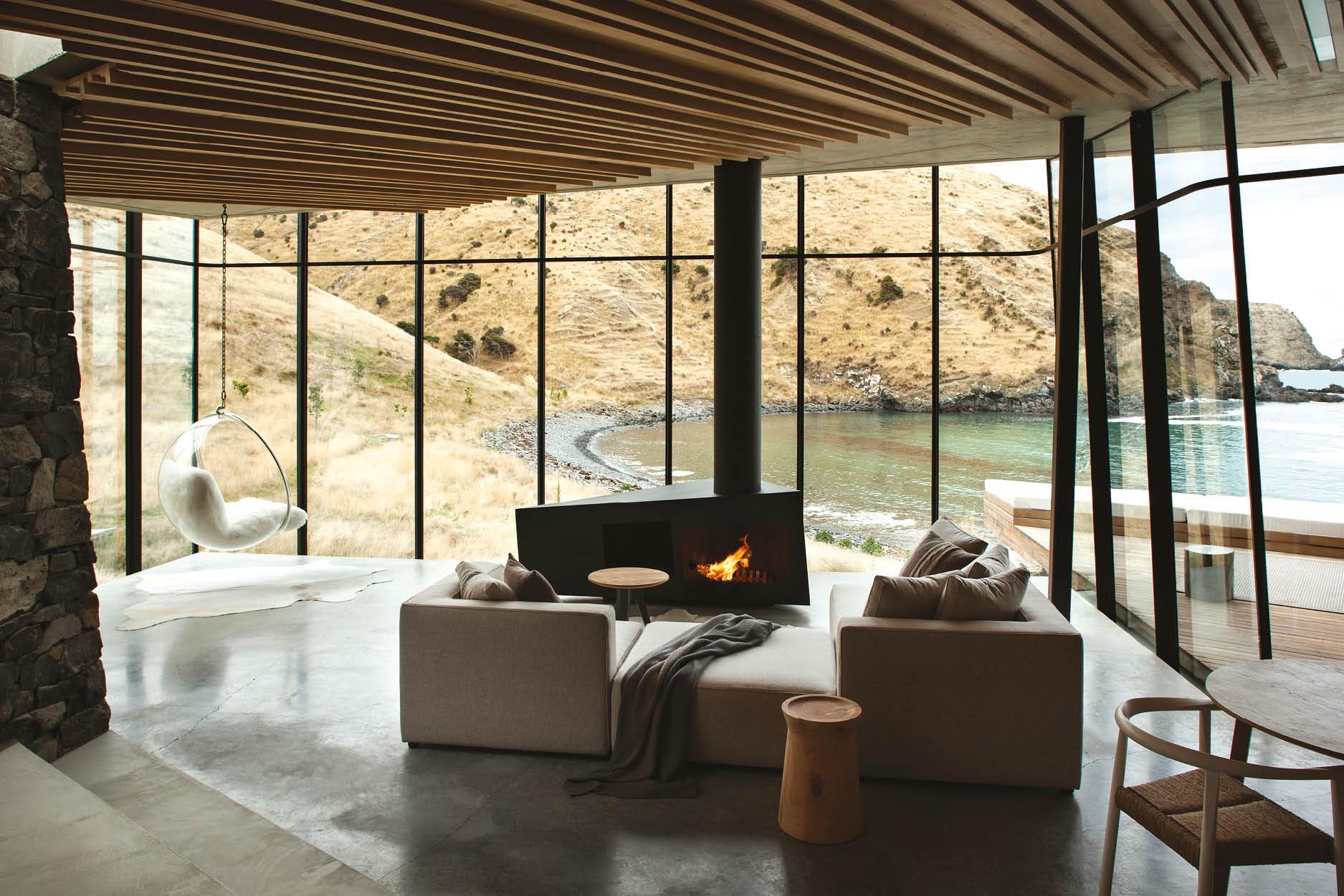 4.2 SEASCAPE ANNANDALE | NEW ZEALAND
Against a dramatic arrowslit window that overlooks the surrounding organic rock formations and azure waters are a host of contemporary comforts, such as a king-sized bed that sits upon a dais, state-of-the-art fireplace and minimalist furnishings that invite you to breathe deeply and take in nature's majestic beauty without distractions.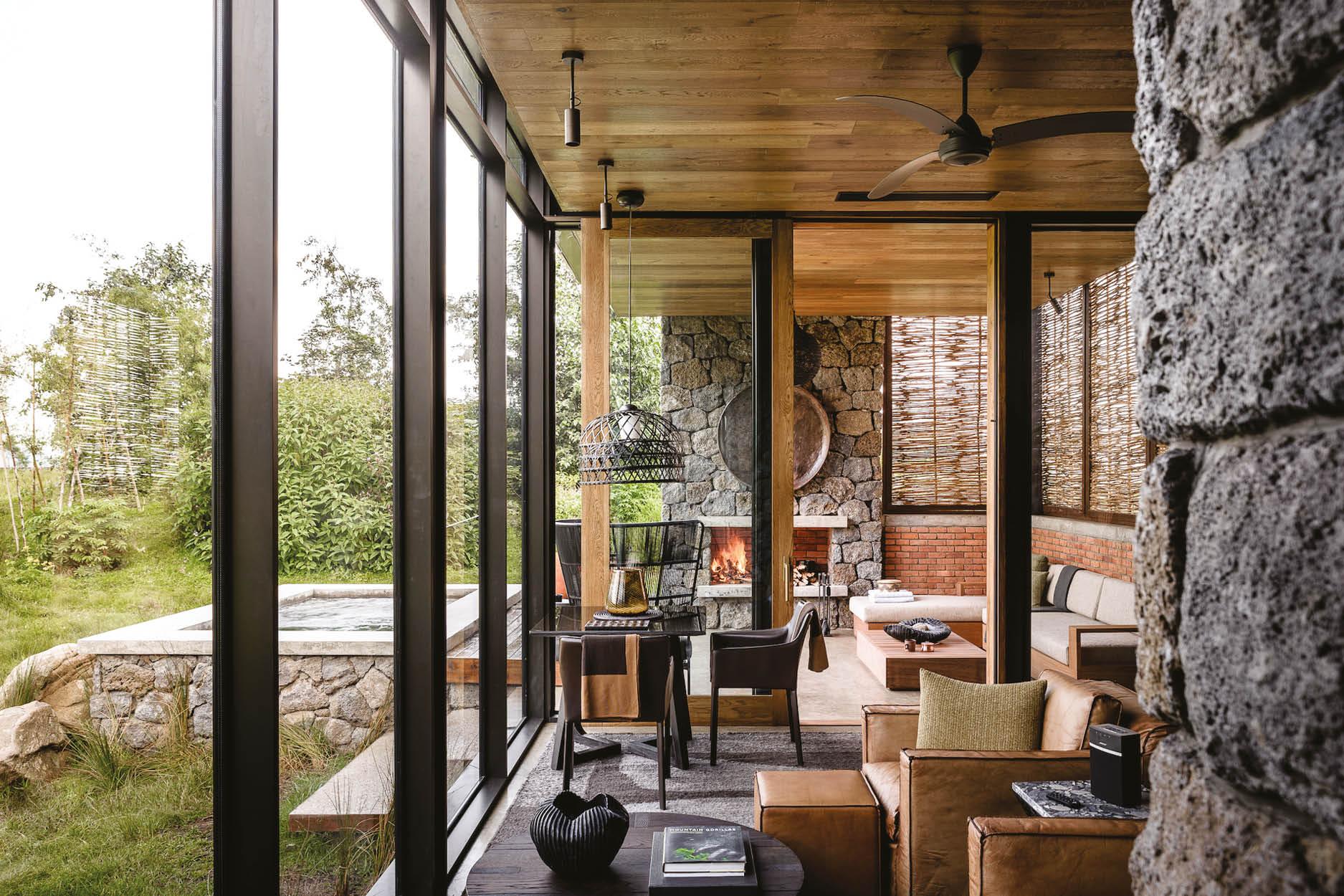 5.0 SINGITA KWITONDA LODGE & KATAZA HOUSE | RWANDA
Exploring the gorgeous Volcanoes National Park in Rwanda and playing with the mountain gorillas nearby are just a couple reasons to visit the eight-suite Kwitonda Lodge and more exclusive four-suite Kataza House, luxury ecotourism brand Singita's first foray into the mountains and forests-nestled African country.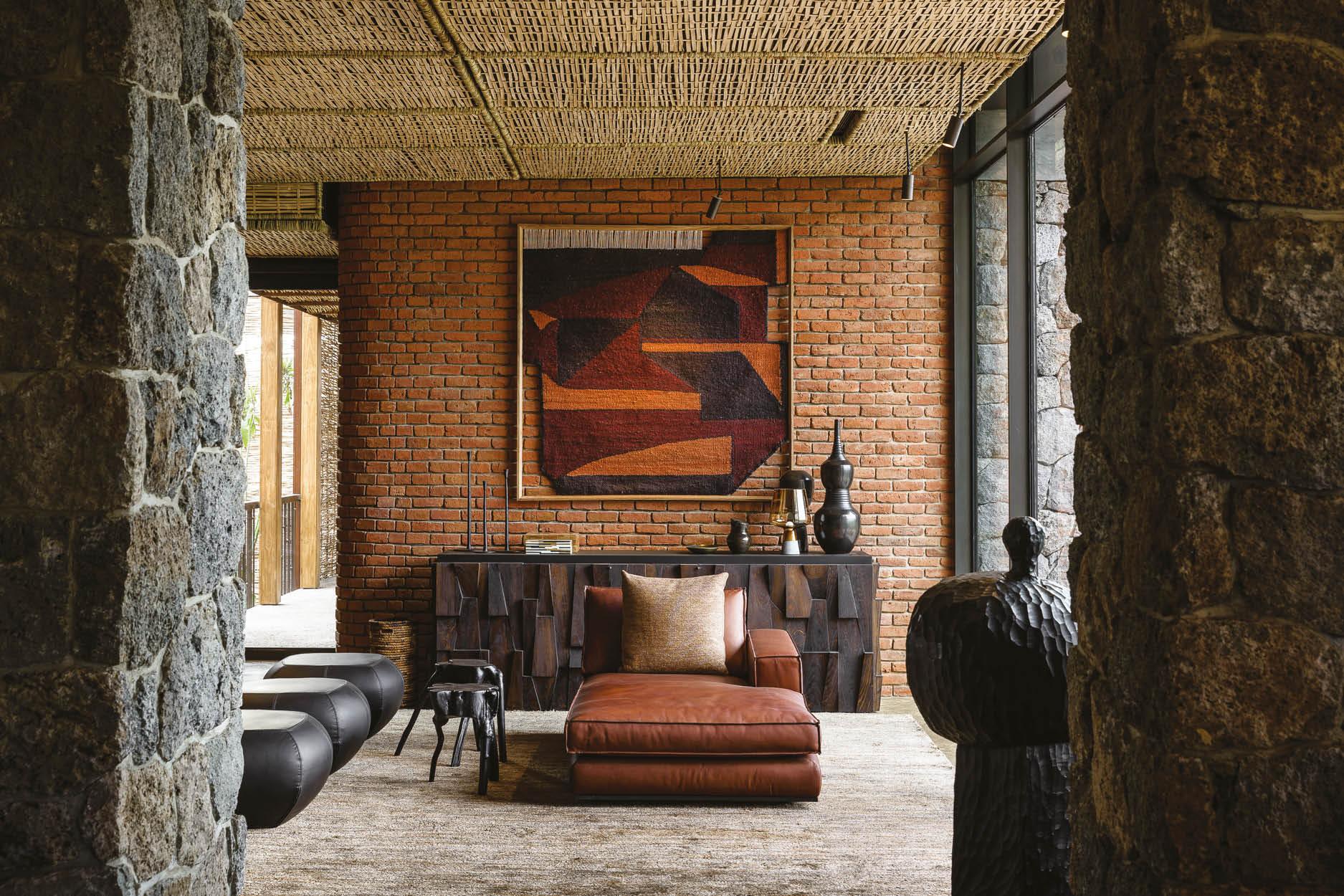 5.1 SINGITA KWITONDA LODGE & KATAZA HOUSE | RWANDA
Perched on 178 acres, the properties designed by South African based Cécile & Boyd, GAPP Architects and HK Studio is as magnificent as the Rwandan cultural heritage and stunning endangered wildlife that inspired it.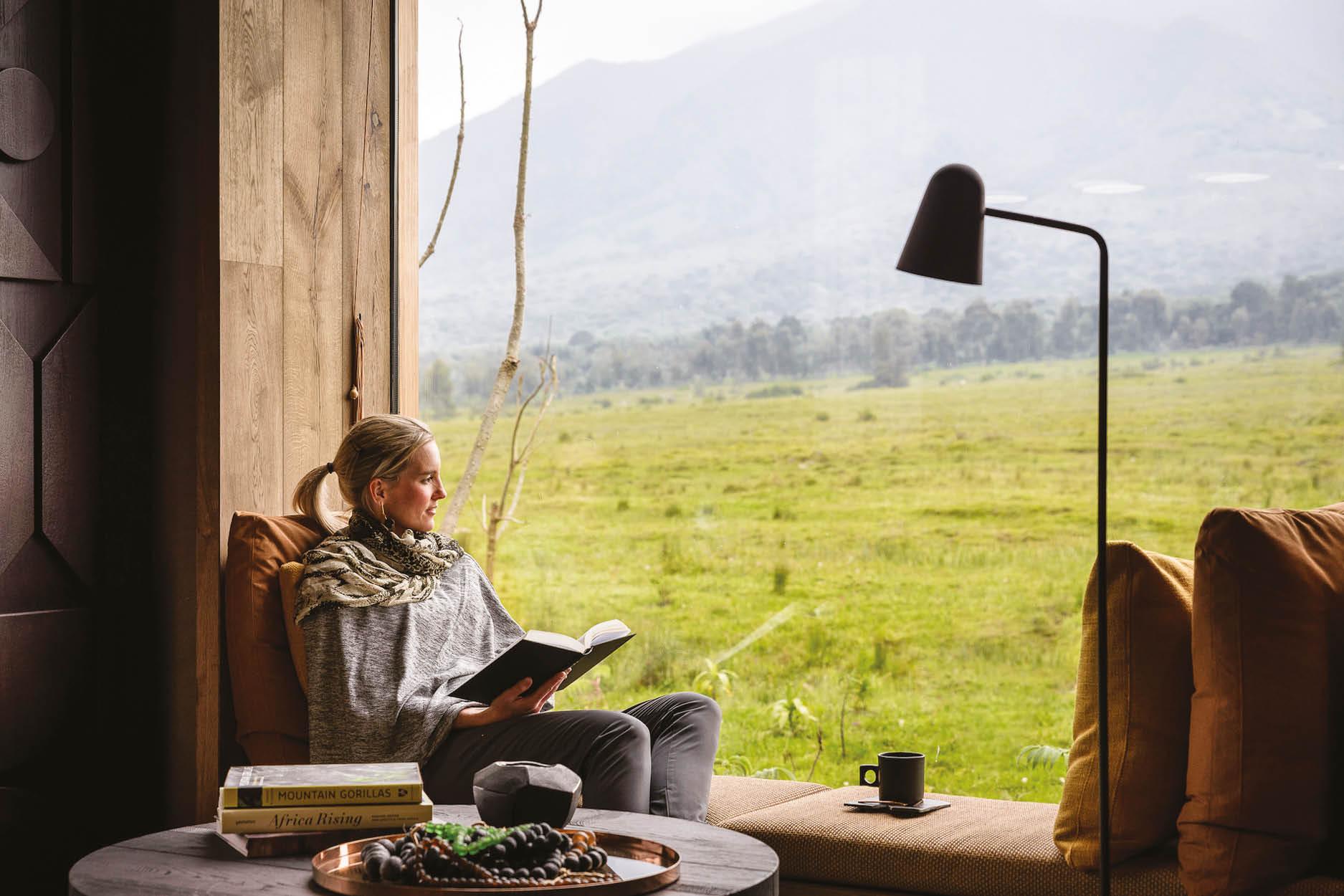 5.2 SINGITA KWITONDA LODGE & KATAZA HOUSE | RWANDA
Every inch of the bold interiors pays homage to the strong and endangered gorillas (Kwitonda Lodge itself is named after a legendary silverback gorilla known for his gentle nature) and reflects the brand's sustainability principles, featuring earthy natural materials, eco-friendly energy sources and locally handcrafted furnishings.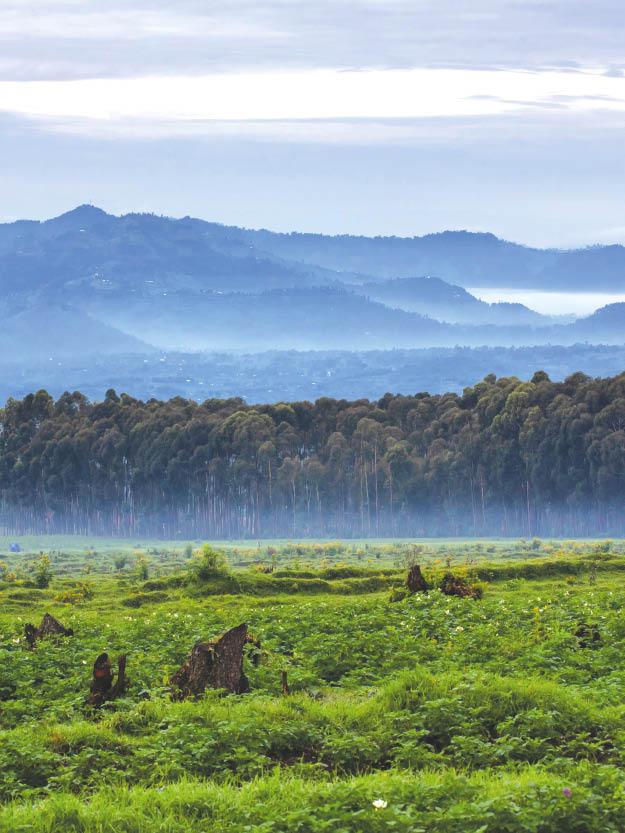 5.3 SINGITA KWITONDA LODGE & KATAZA HOUSE | RWANDA
Fuel up on largely vegetable-based dishes and local Rwandan favourites whipped up with ingredients from on-site fruit and vegetable garden, before embarking on activities like electrifying gorilla treks, golden monkey walks and local community tours.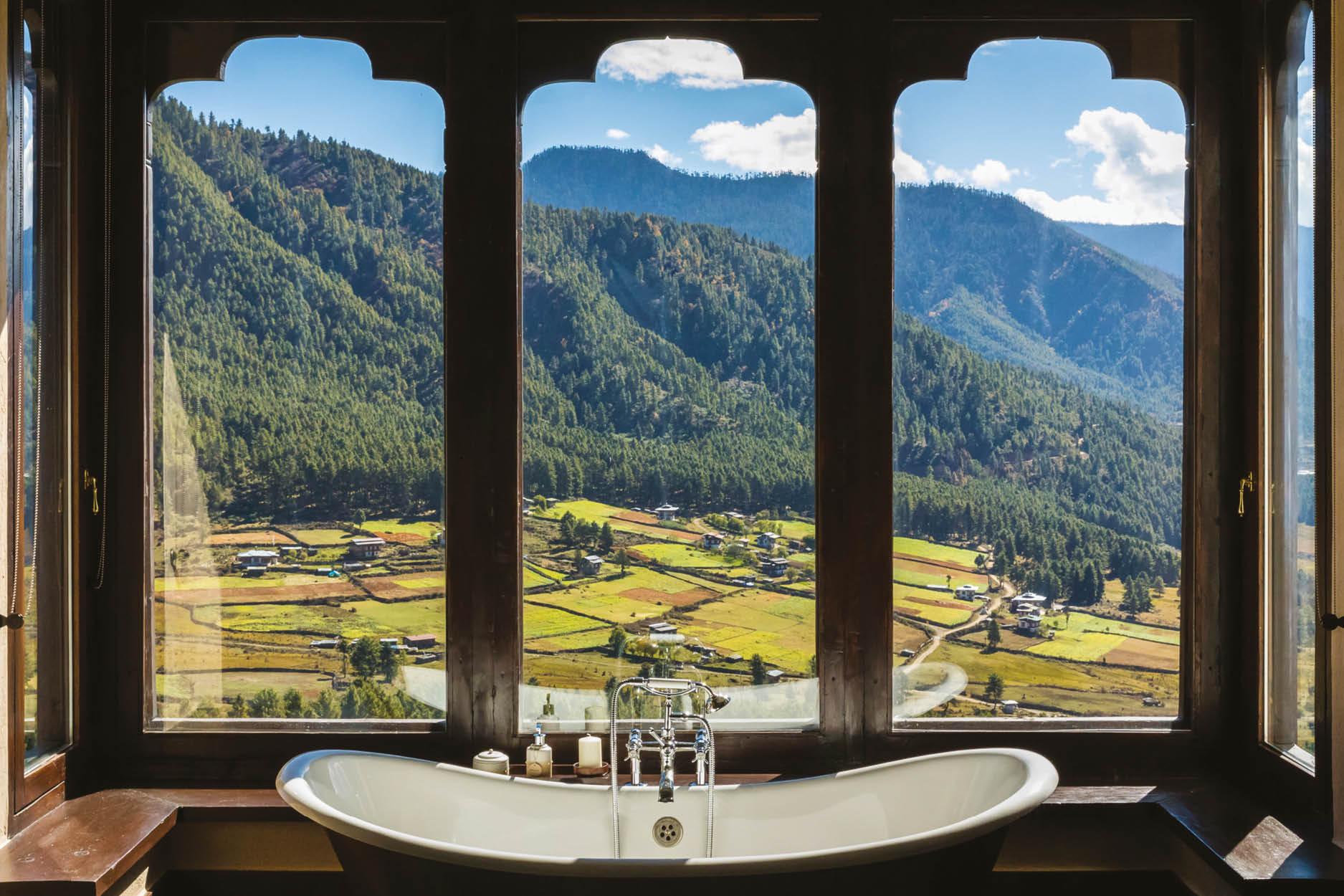 6.0 GANGTEY LODGE | BHUTAN
This off-the-beaten-path paradise – guests will have to be whisked up to the top of the spectacular Gangtey (Phobjikha) Valley, one of Bhutan's most remote locations – encapsulates the mystical, fabled allure of this relatively undiscovered country continuously ranked as Asia's happiest.
6.1 GANGTEY LODGE | BHUTAN
The spectacular Black Mountains National Park wildlife reserve envelopes the boutique hotel's eight Farm House Suites, kitted out with terrazzo-clad bathtubs, wood-burning stoves, plush soft furnishings and traditional Bhutanese decor that all working to cocoon you in a state of deep happiness and harmonious balance that the country is known for.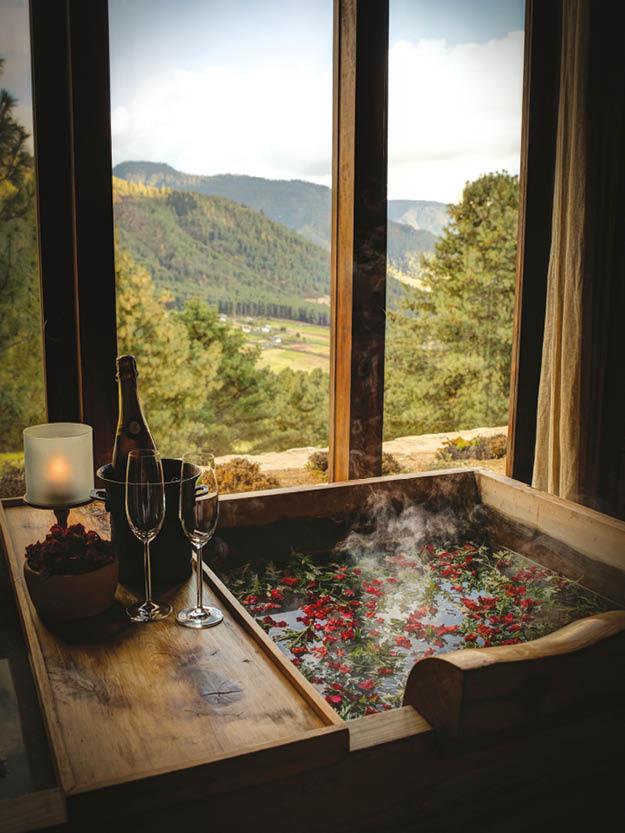 6.2 GANGTEY LODGE | BHUTAN
Book a visit during wintertime when flocks of endangered black-neck cranes arrive from Tibet to seek respite amidst the expansive mountainscapes.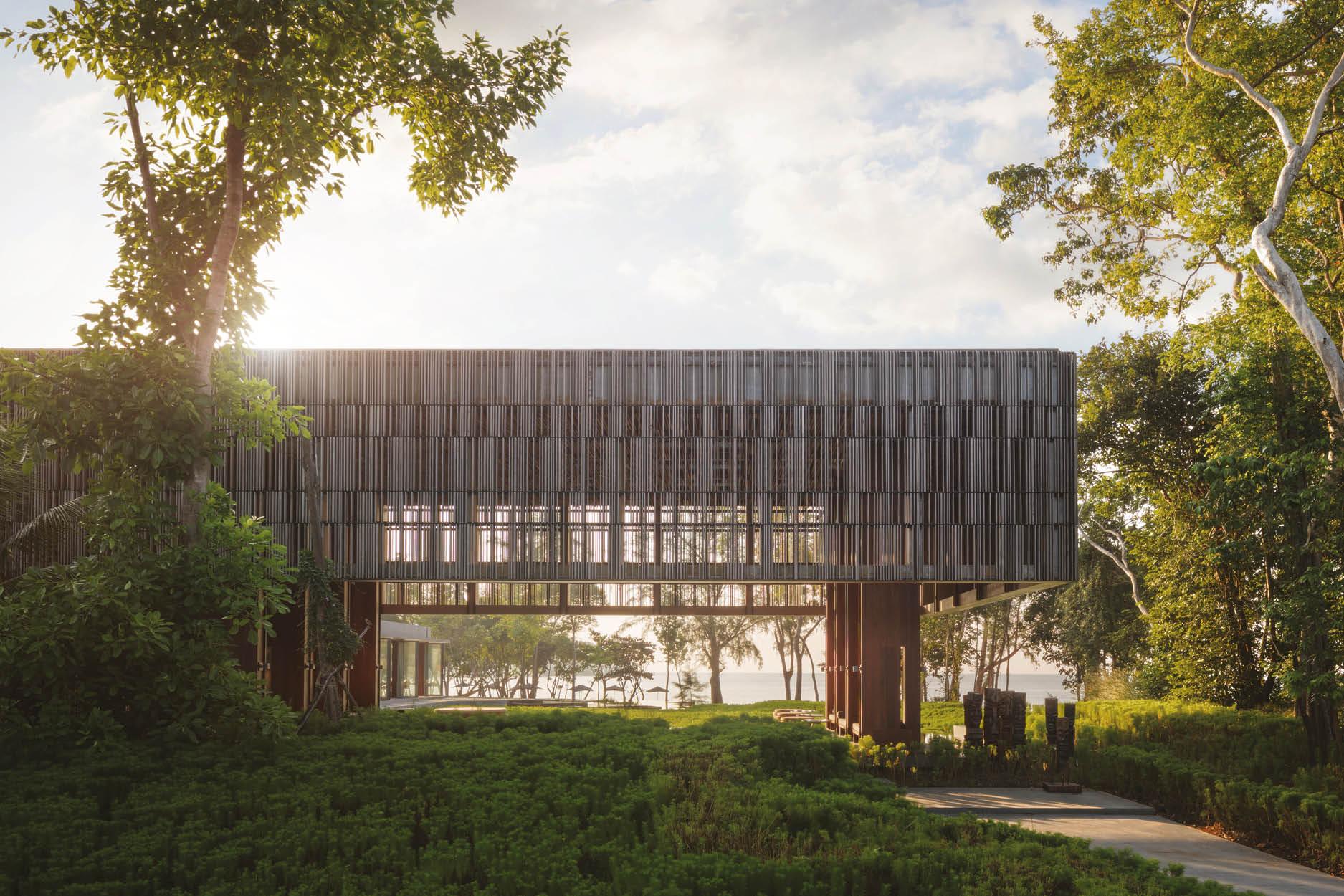 7.0 ALILA VILLAS KOH RUSSEY | CAMBODIA
It doesn't get dreamier and more indulgent than waking up to emerald gulf waters, a sprawling terraced infinity pool, 1.2km stretch of copper-sand beach and stunning natural forests – to be enjoyed all to yourself.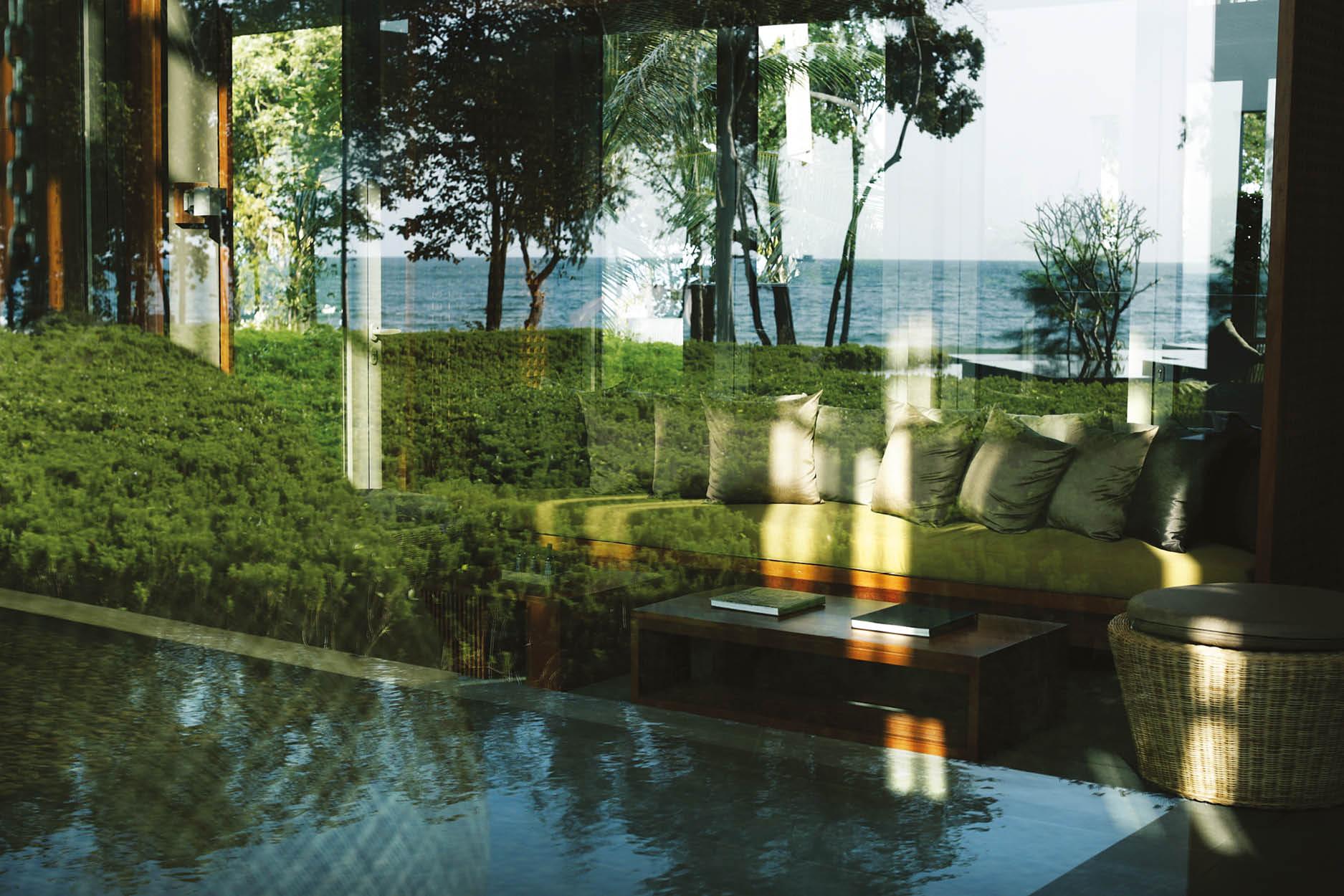 7.1 ALILA VILLAS KOH RUSSEY | CAMBODIA
Now, that dream is not so far-fetched thanks to luxury private retreat Alila Villas Koh Russey's brand new one-island programme that offers up the whole Koh Rong archipelago, plus its entire collection of 63 spacious pavilions and villas nestled deep in the Koh Rong archipelago, as a spectacular hideaway for yourself or an epic party venue for a large group of loved ones.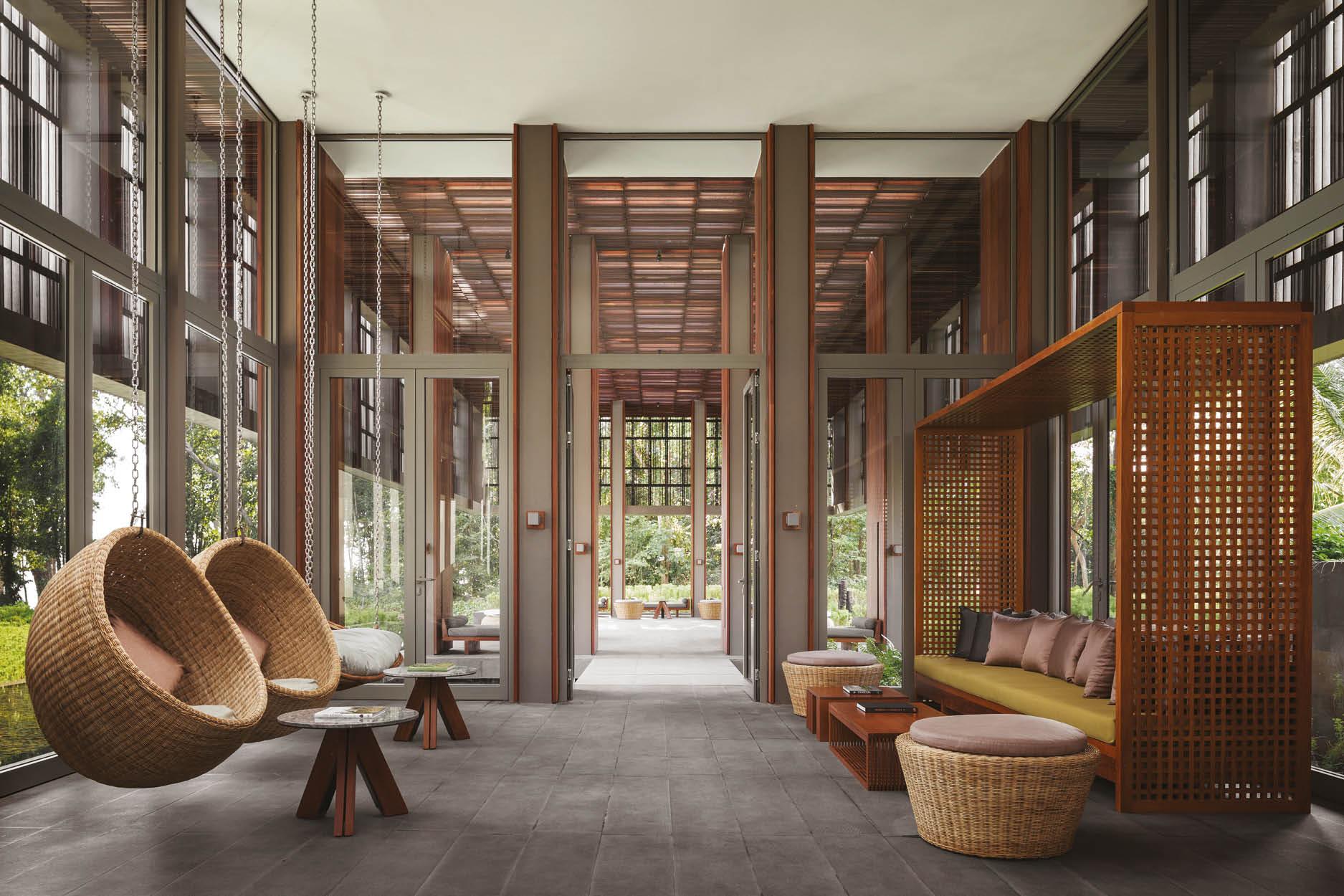 7.2 ALILA VILLAS KOH RUSSEY | CAMBODIA
Unplug from the stresses and distractions of modern-day life in this heavenly oasis a 20-minute drive and 10-minute ferry ride away from the airport, featuring sleek modernist architecture, Khmer-inspired décor accents, state-of-the-art facilities and a plethora of water-sports and outdoor adventures around the area.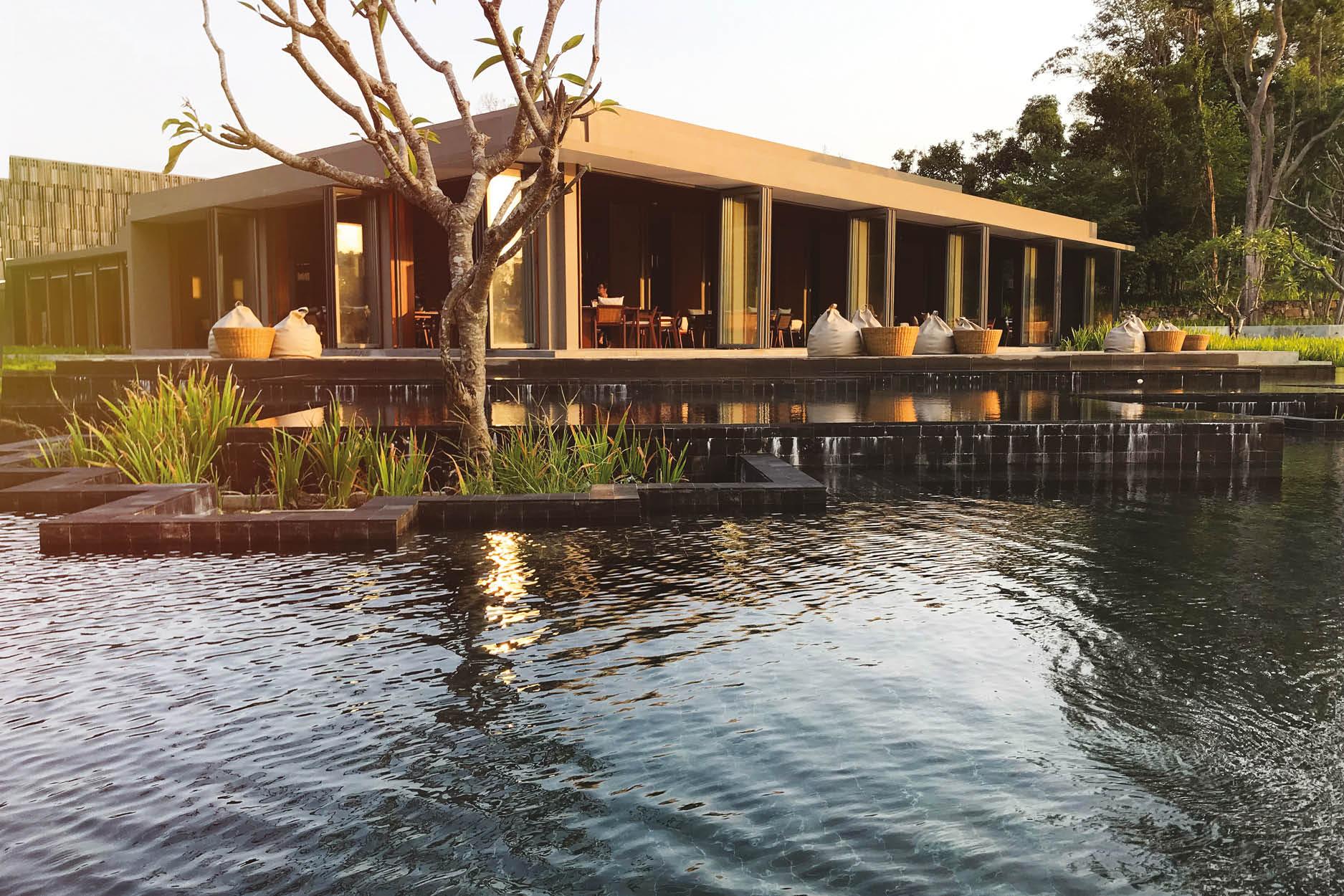 7.3 ALILA VILLAS KOH RUSSEY | CAMBODIA
The Bhutanese way of living, which focuses on achieving a harmonious balance with nature, is shone the spotlight at Gangtey Lodge; it doesn't get more off-the-grid than luxuriating in your own private island in Cambodia.