Switching up wallpapers is a gamechanger when it comes to adding personality to an interior.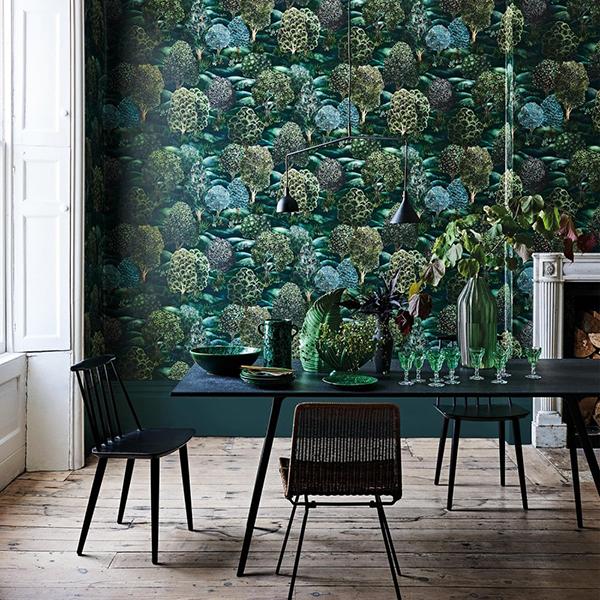 But face it – a lot of us shun it as it has a reputation of being old-fashioned and permanent. If you've been avoiding it because you fear that it can make your home feel dated, these modern and bold wallpaper ideas by four brand experts will change your mind and update your spaces with fresh vitality.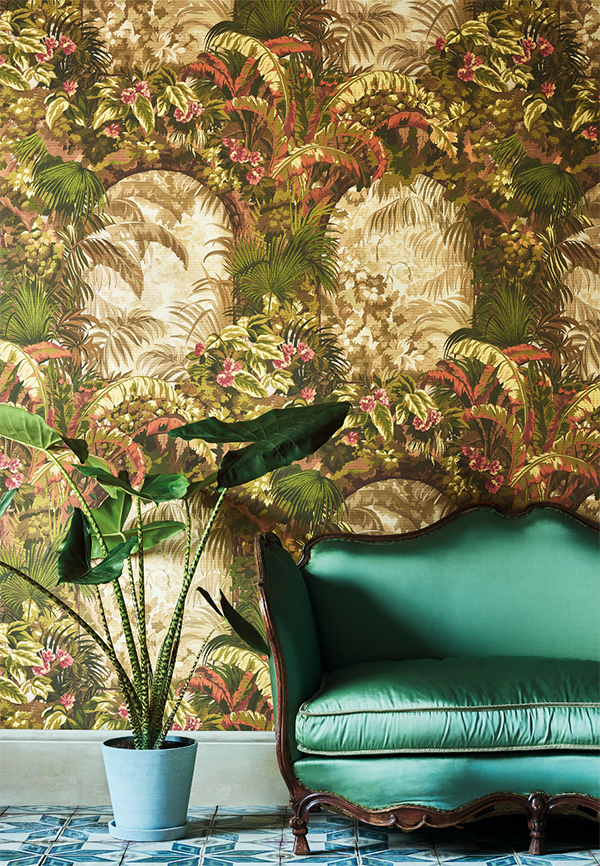 1.0 TAPESTRY
"Tapestry-like designs are a perfect focal point for a room," says Cole & Son's creative director Carley Bean. "Often inspired by idyllic landscapes, they bring the beautiful colours of the outdoors inside of the home. Their muted palette of greens, blues and neutrals can provide the colour inspiration and textures of the entire room."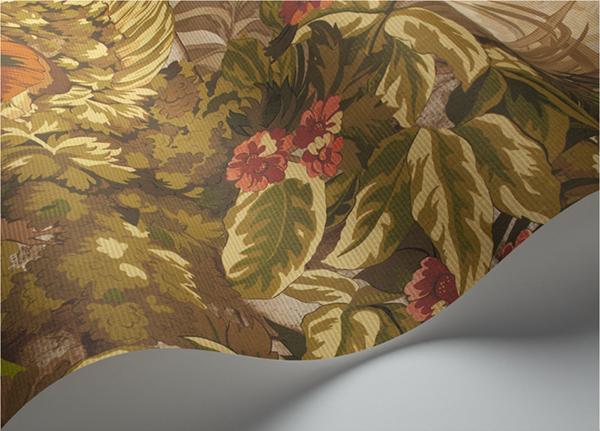 1.1 TAPESTRY
The Hispalis from Cole & Son's Seville collection is printed on a lovely chalky, textural paper which captures the softness and antique age of the inspiring originals. This tapestry-like design depicts an antique land in the balmy late afternoon sun with its densely overgrown archway in sun-bleached shades of khaki, burnt orange and sand.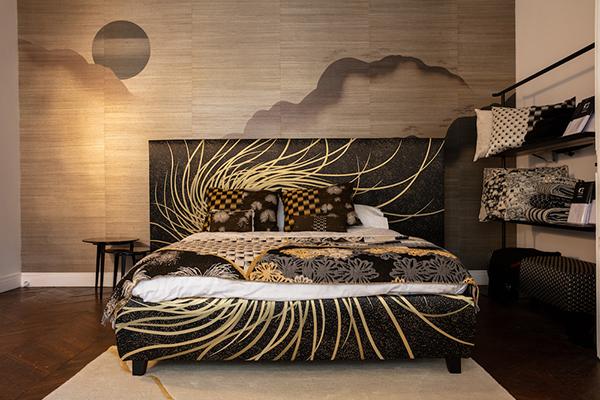 2.0 LANDSCAPE PANORAMAS
Scenic and mural wallpapers continue to be a massive trend for 2020, with atmospheric panoramas bringing a bold yet soft statement to your walls. "Landscape panoramas are interesting; due to their large scale, they create an immersive dreamy universe," says Engelbert Honorat, creative assistant of Kenzo Takada at K3.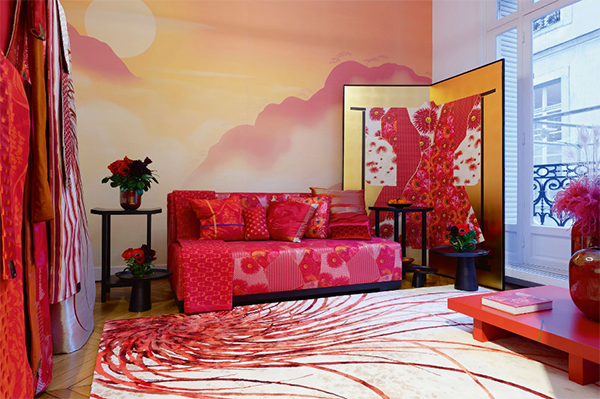 2.1 LANDSCAPE PANORAMAS
One of K3's signature is playing with tonal colours, extruded or textured effects. The Maiko collection from K3 features fiery tones inspired by the attire of young geishas. "Colour gradient can also illuminate an interior whilst transcending us," adds Engelbert. "Besides these smoky and abstract wallpapers, we would also like to develop more geometrical designs with floral patterns."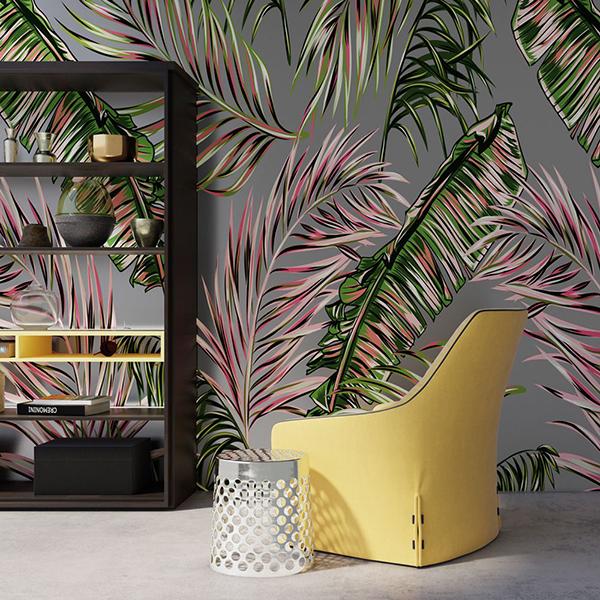 3.0 TROPICAL PARADISE
These are not the floral patterns we remember from our grandparents' homes. Tropical and botanical prints are given a modern twist with diverse pops of colour.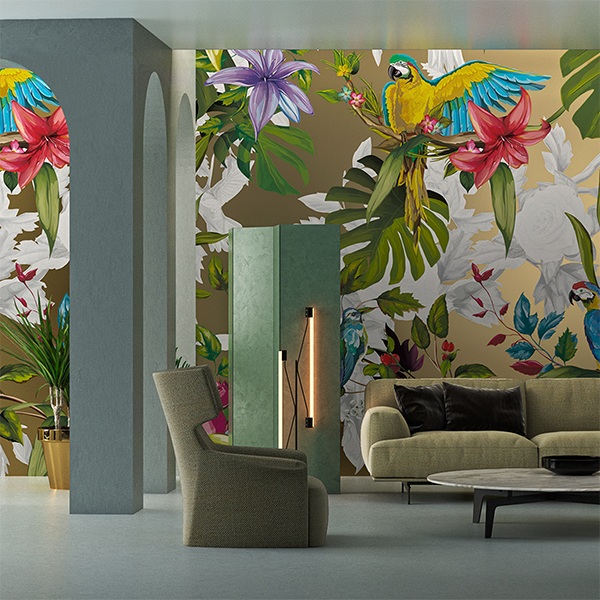 3.1 TROPICAL PARADISE
"We predict another eclectic year for wallpaper trends. Our designs draw influences from nature, with different colour palettes and patterns," says YO2's general manager Giorgos Liatsos. "The outdoors is celebrated indoors and is intensified through our designs."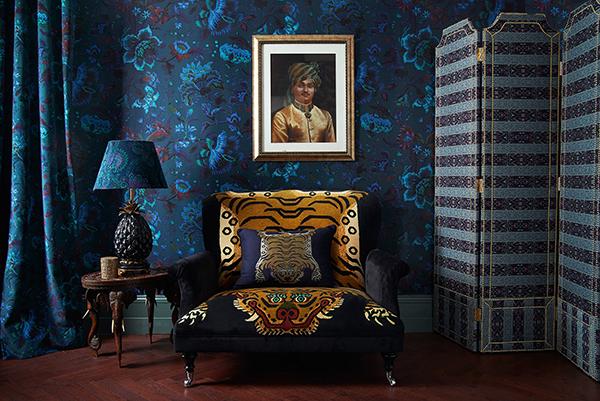 4.0 AN ODE TO THE PAST
This year, wallpapers cross universes and bring back the moments of bygone eras according to Zuber, the three-centuries-old French design house known for its grand scenic scenes and patterns on paper. (Their most famous client? The Kennedy White House.)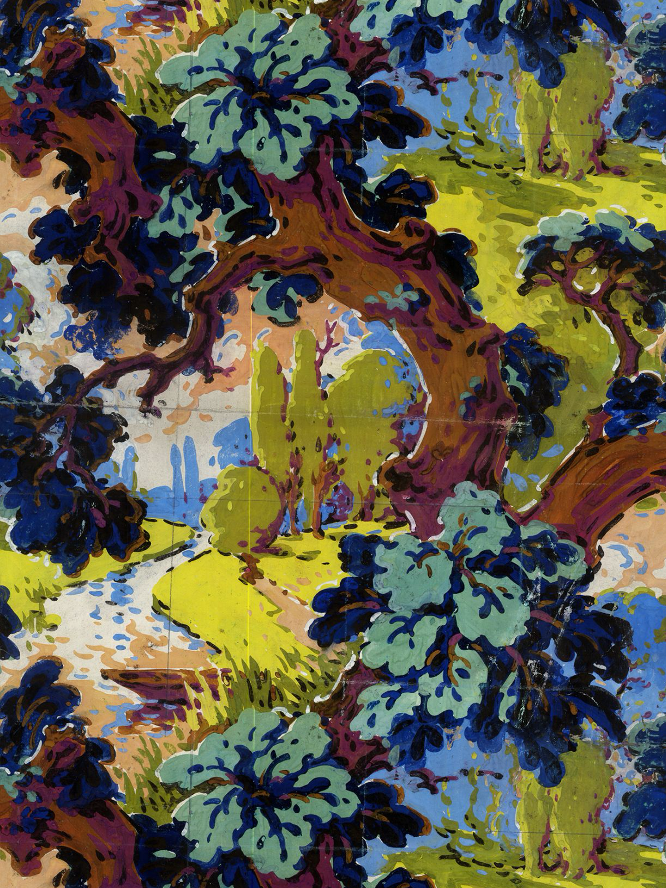 4.1 AN ODE TO THE PAST
"From Art Deco style to the trends of the 50s and 60s via Impressionist movement, designs are reborn in lively tones and adorn walls as works of art", predicts Zuber's director Guillaume Tregouet.