Singapore has no lack of heritage shophouses, but one stands out starkly amongst the rest. Situated at the heart of Singapore's buzzing Tanjong Pagar neighbourhood is Canvas House, an all-white co-living space by local developer Figment and Ministry of Design (MOD).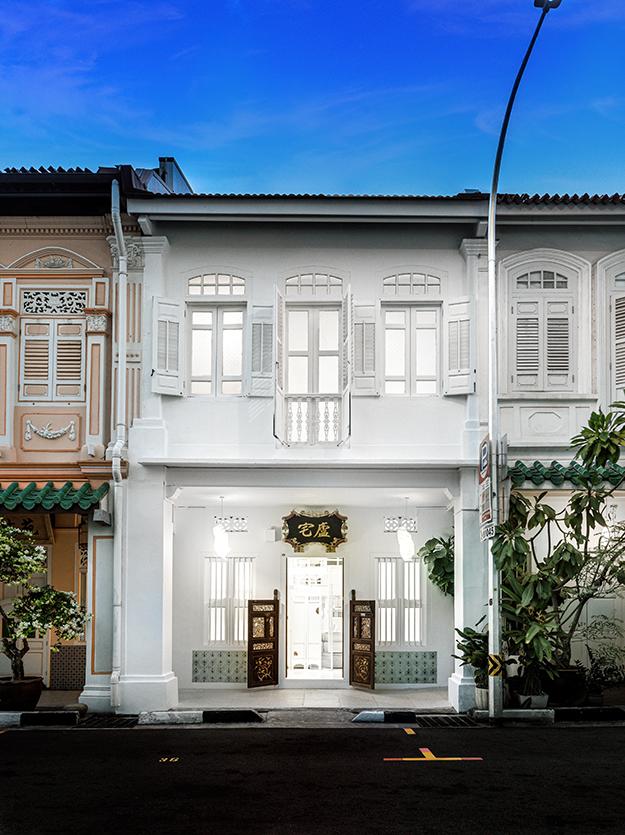 The transformation of the four-storey shophouse was done only within four months. Figment's brief to MOD was to reimagine the interiors, do something appealing to long-stay renters, and find a way for this co-living shophouse to stand out.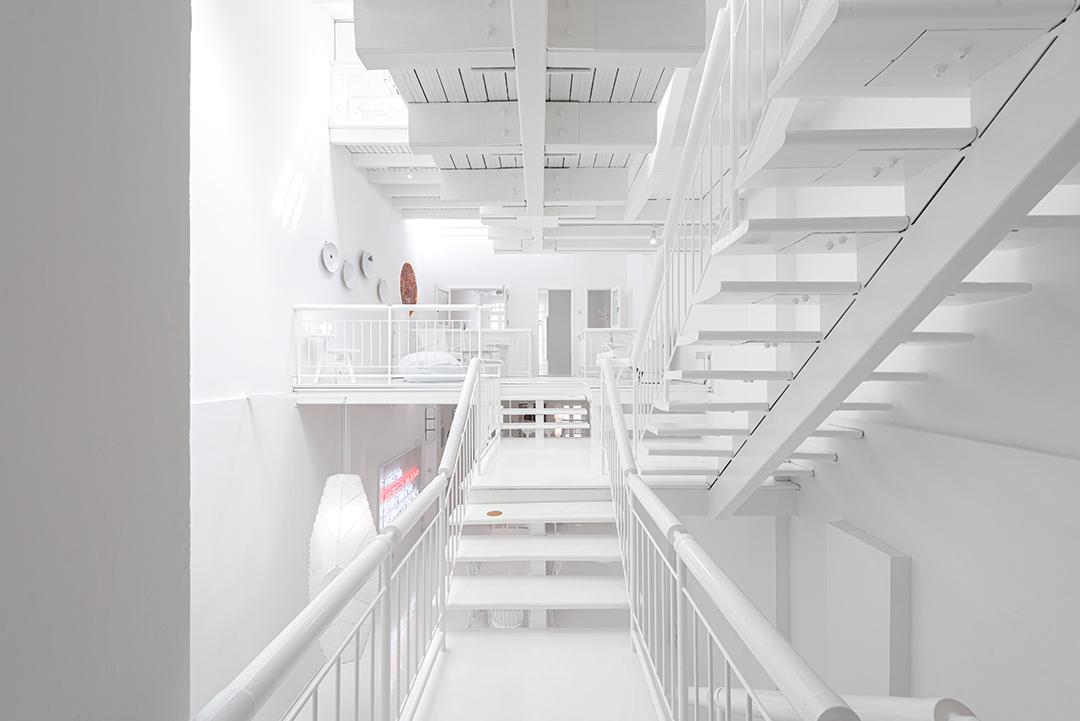 "When it comes to adaptive reuse projects, the question is always the same, how do we tread the line between the past and the present?" says Colin Seah, founder and director of MOD.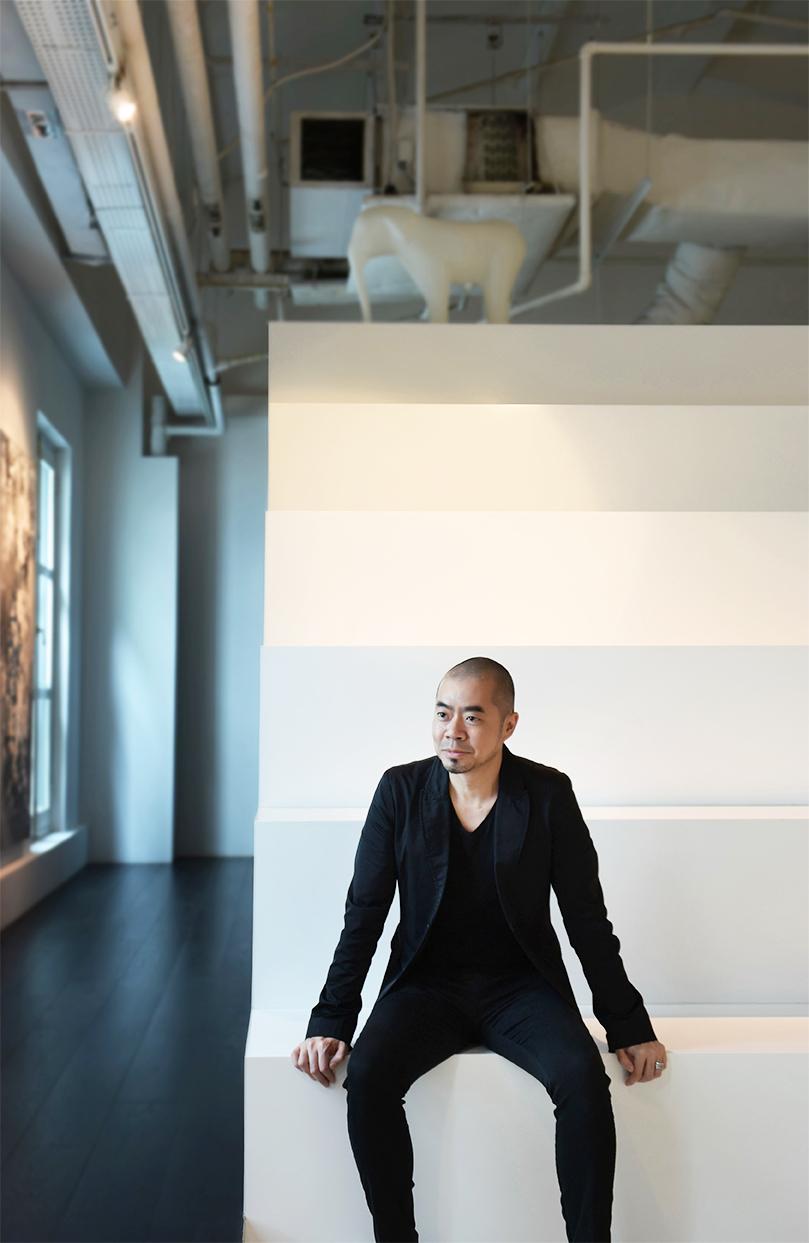 "If one opts for the project to be just about preservation, it's as good as time standing still, which could be paralysing and inhibiting," he adds. "But at the same time, neither do we want to disregard history completely by creating something too foreign or novel."
To blur inherent boundaries between past and present, object and space, Colin and his team painted the entire house in white to provide a canvas for the future, while rhythmically revealing parts of its history in concentrated spots.
Scroll through the gallery to see more of this stark beauty: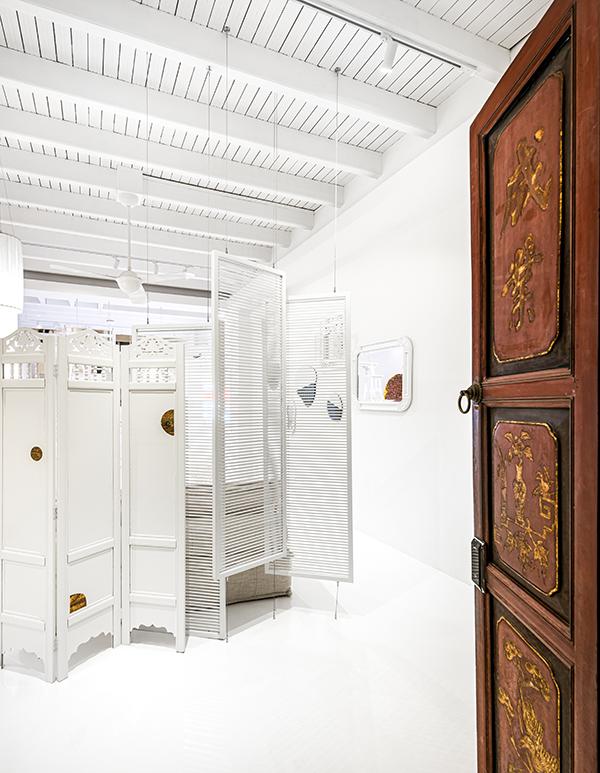 Stepping past the doors, which are retained in their original form, one is pulled into a bright trippy dream.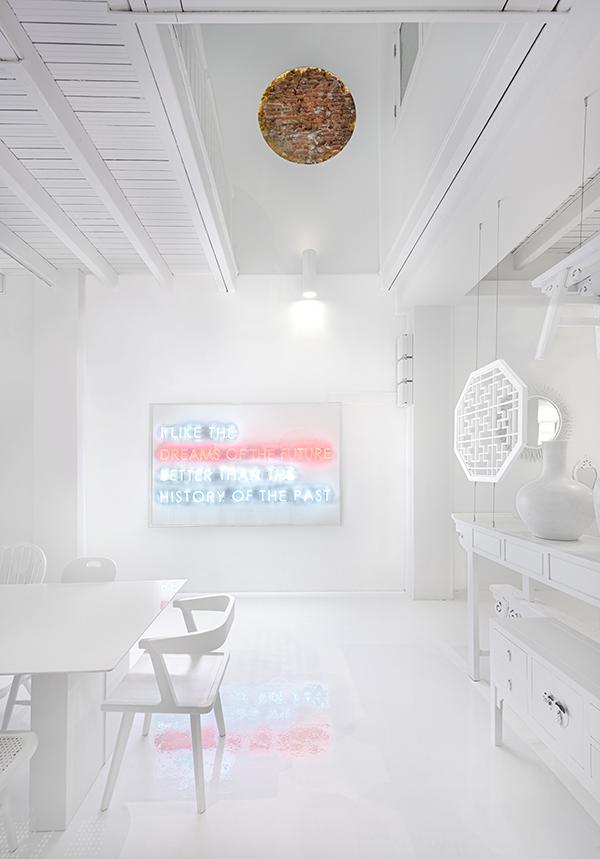 A custom neon art piece from The Signmakers, featuring a quote by Thomas Jefferson, encapsulates MOD's approach to Canvas House. Quoting Colin, "It is a neutral white canvas for the future to be dreamt upon, rather than a wholesale homage to the past."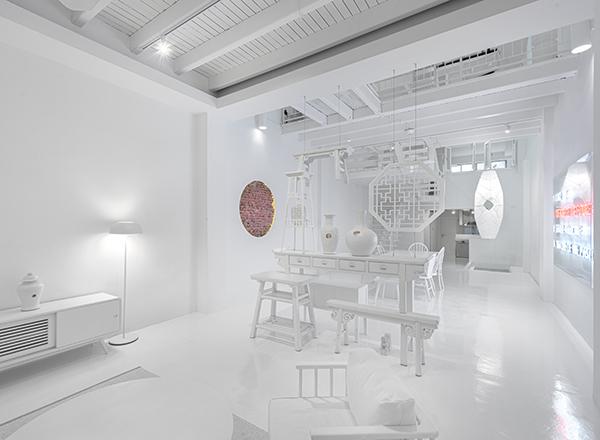 MOD collaborated with local artist Kang to create three sets of with fused plastic made from cling film, placed at the five-foot-way, the living and the atrium areas. Keeping to the theme of layers, the cling film was layered and then ironed and heated to create a waterproof, leathery material.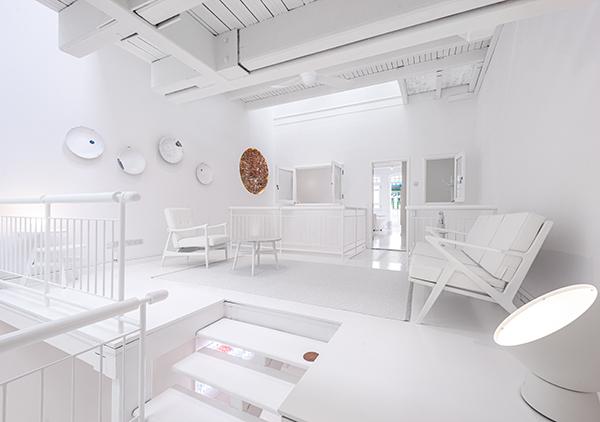 Most of the tables, chairs, mirrors, and vanity desks were repurposed and given a new lease of life.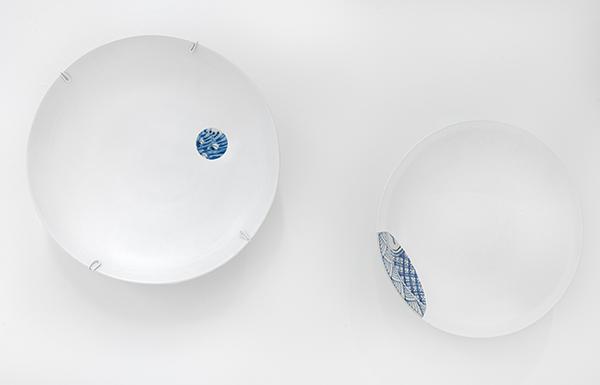 To pay homage to the past, yet give it character for the future, playful "peek-a-boo vignettes" are carved out on the decorative dragon or longevity vases, ceramic plates hung on the wall, and wooden screens, vanity dressers and chairs.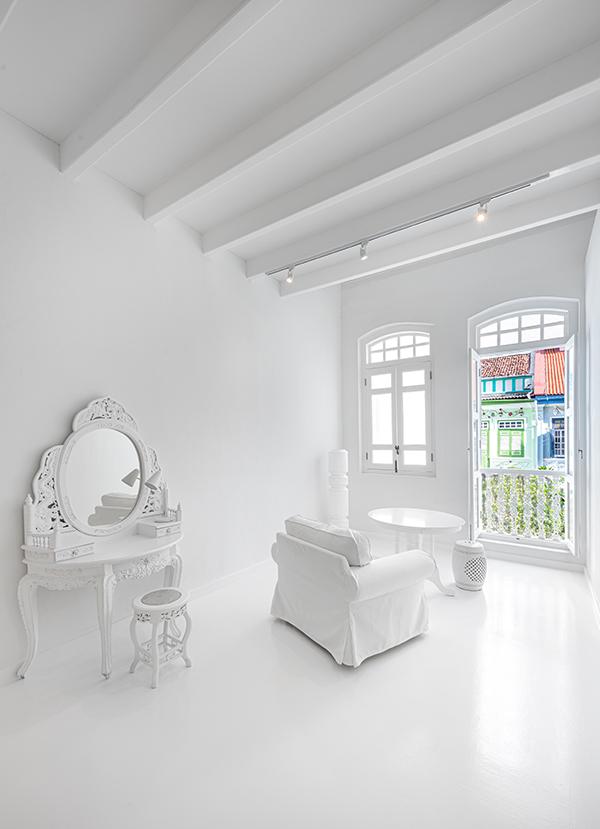 The suites range from 300 to 620 sq ft, and each comes with an en suite bathroom, ideal for expats looking for short-term rentals between three and 12 months. Facilities include a shared kitchen, laundry, living and dining area, lounge with projector, and a rooftop patio with a barbecue.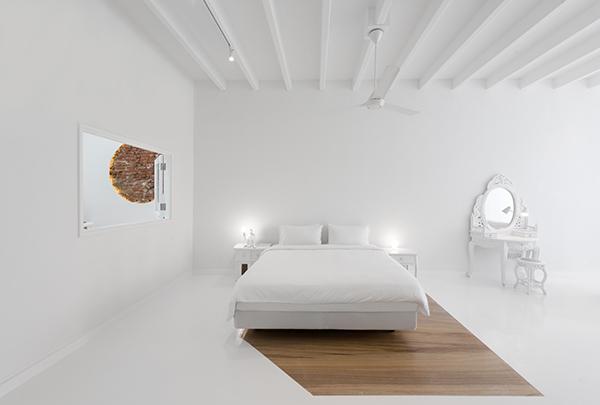 Every suite also has a "time shadow" that reveals the underlay of the floor. This concept plays around with the idea that the past casts a shadow of its presence now and in the future.