Every trip will always bring you unforgettable memories. From the journey, you may find inspiration for the future, appreciate the present, and reflect on the past. Because of this, travel has become an indispensable nutrient in life.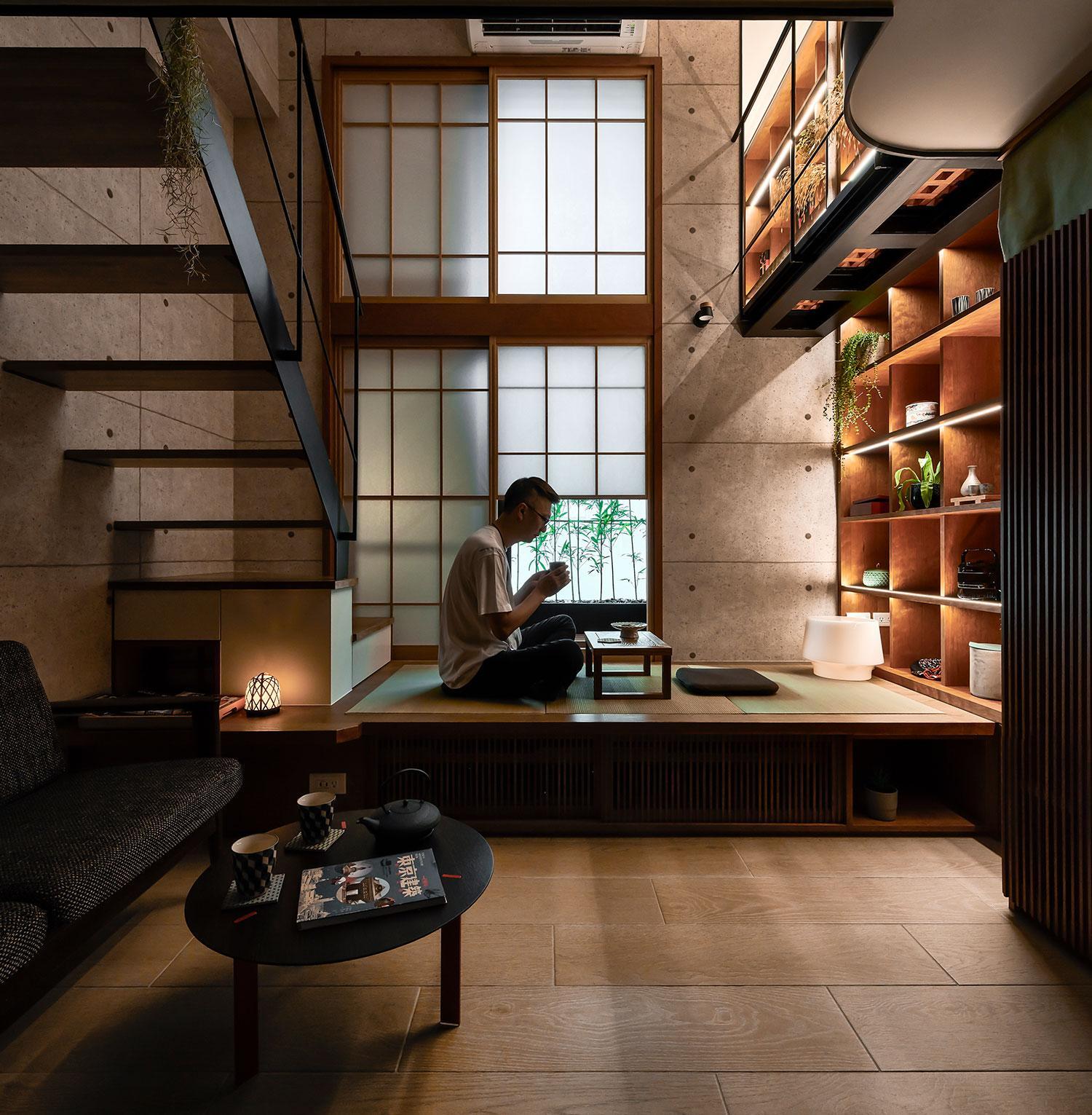 For the homeowners who like to travel, a visit to a Tsutaya Bookstore in Daikanyama, Tokyo inspired them to recreate the quiet and rejuvenating feeling of Japanese culture into their new home. Moving from the suburbs to the busy and crowded Taipei city centre, they were initially worried that they would not adapt well. As their interior space suddenly shrank, fitting their many clothes and books have proved to be a considerable challenge. The homeowners then approached Dial Interior Design, who specialises in Japanese-style aesthetics, to help transform this 356sqft loft into a healing place that allows them to relive their travel experiences.
Design director Zhu Zhifeng is an expert at blending Japanese culture with the spirit of Taiwan. Using Japanese-made construction tools and Seiko woodwork, a bookshelf that runs down the entire wall of the loft is installed so that the owners can adequately store their collection of books. A raised platform with floor cushions carves out an additional tearoom on the ground floor, and a multi-functional tatami bedroom overlooking the entire space allows homeowners to feel as though they're back in the bookstore they loved so much in Japan.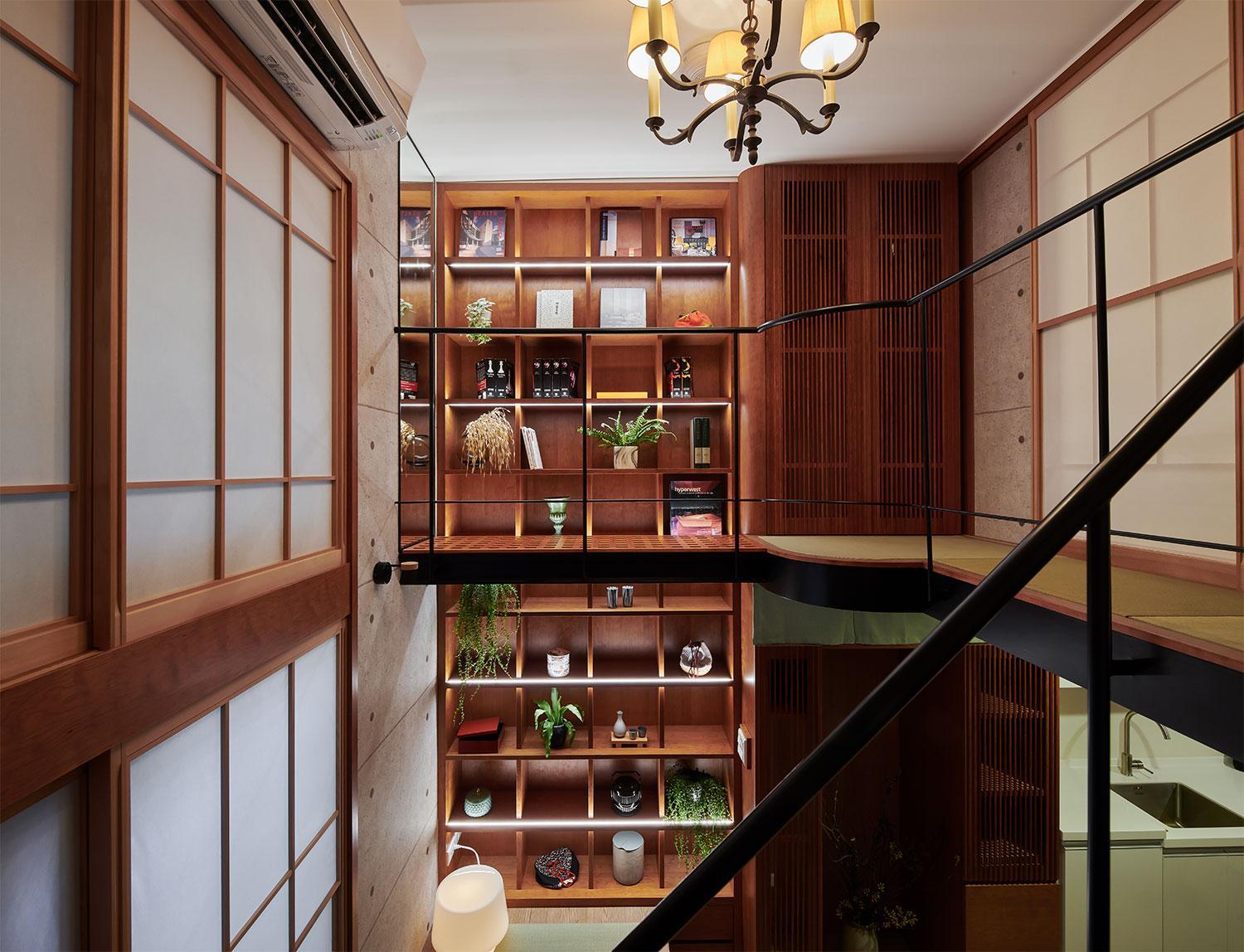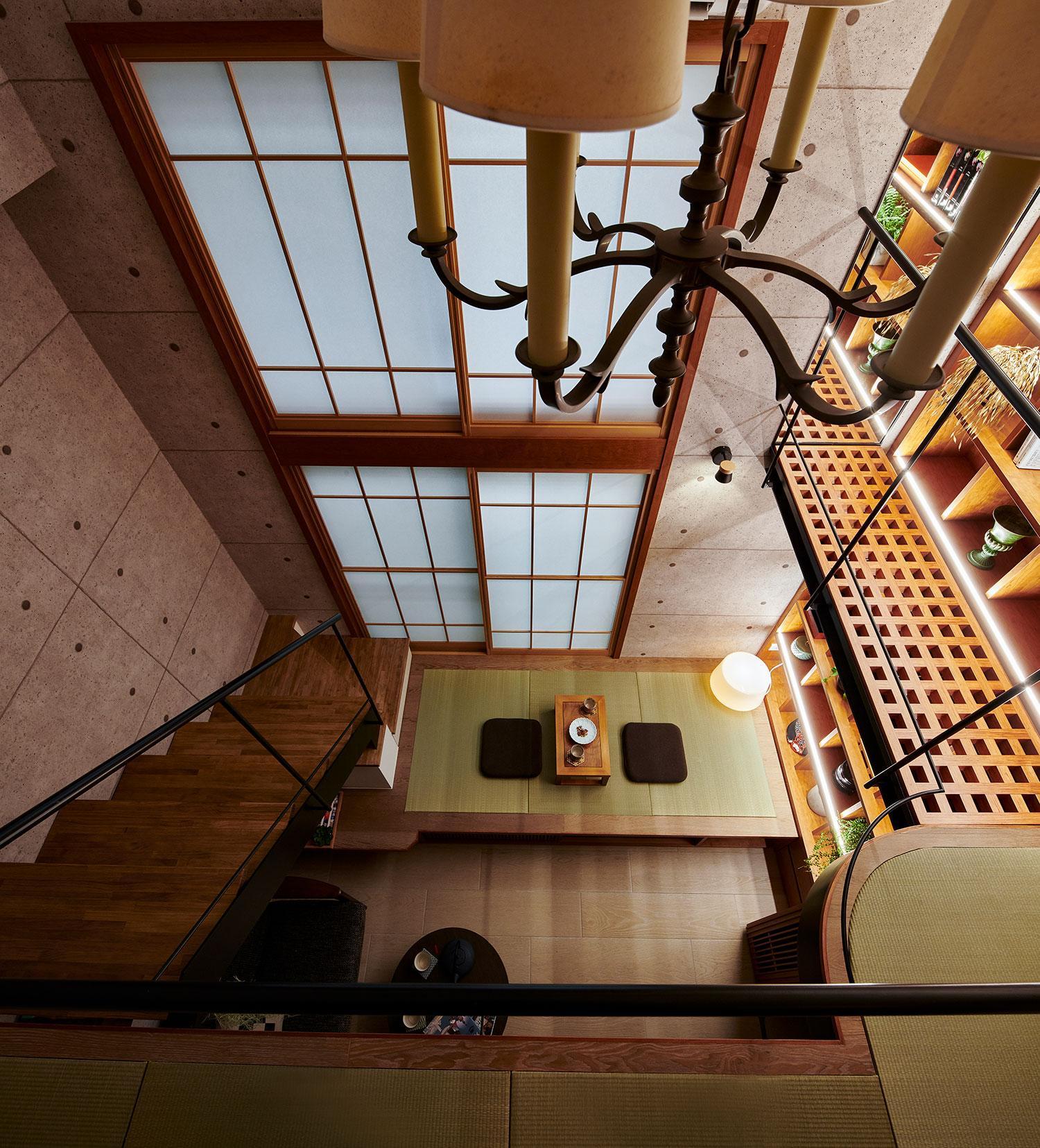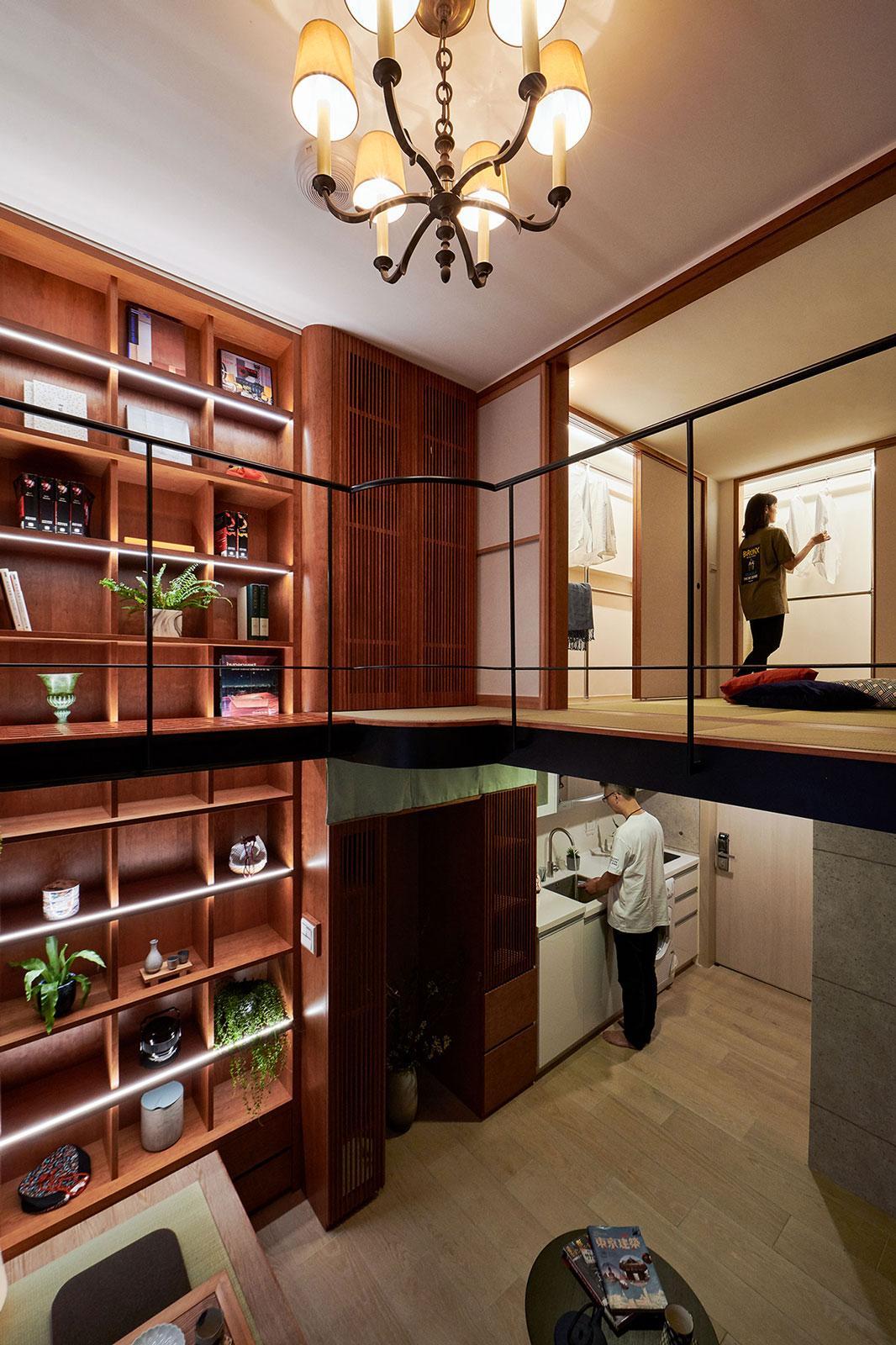 Scroll through the gallery below to see more of this zen loft: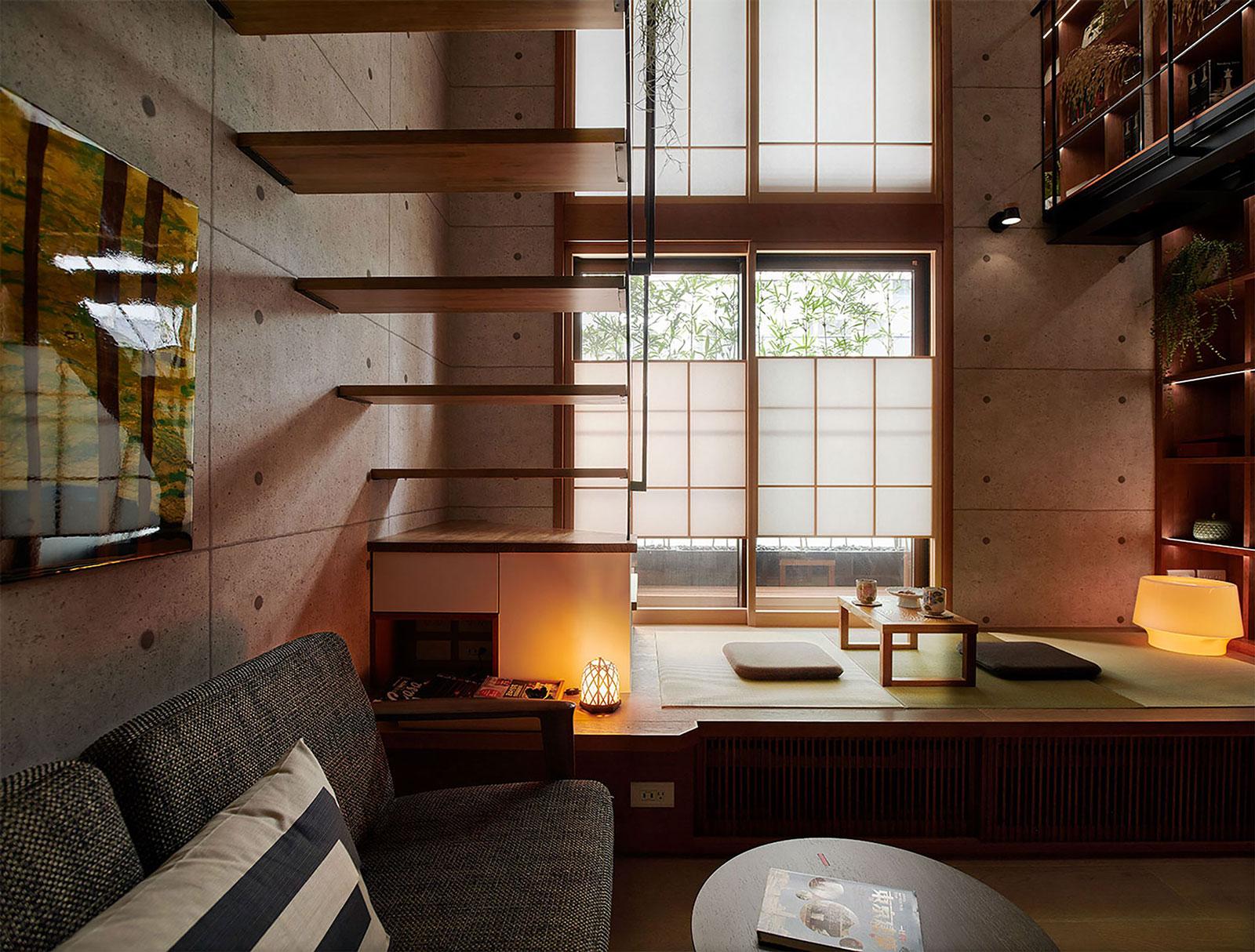 The Yukimi shoji, tatami mats and lamps using Japanese-style traditional construction equipment from Japan by air are combined with iron pieces and fair-faced concrete for a modern Japanese flair.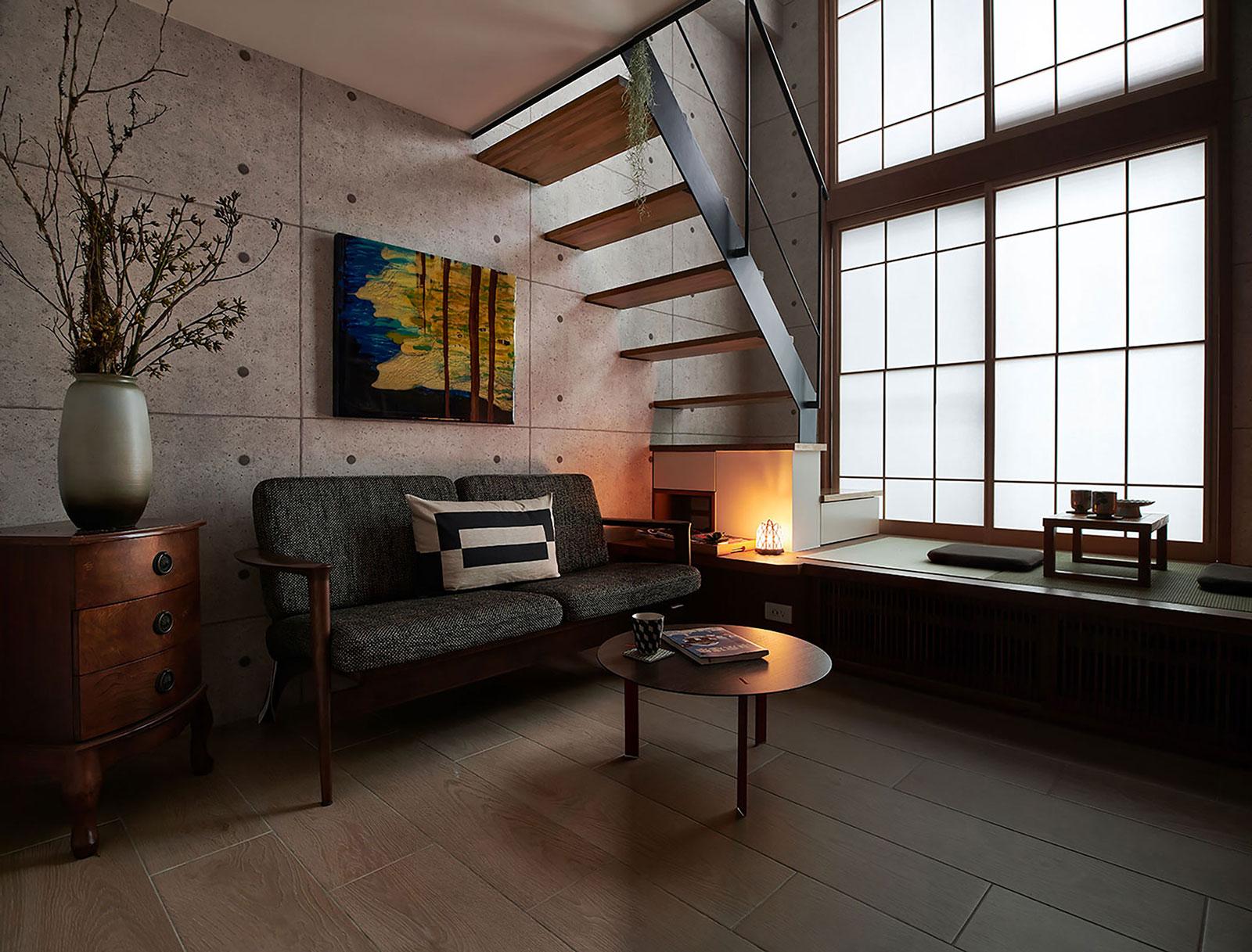 The space under the staircase just the perfect nook for a couch. Pairing a simple and neat Japanese sofa with architectural concrete and wood grain floors create the perfect base for a Japanese contemporary living room.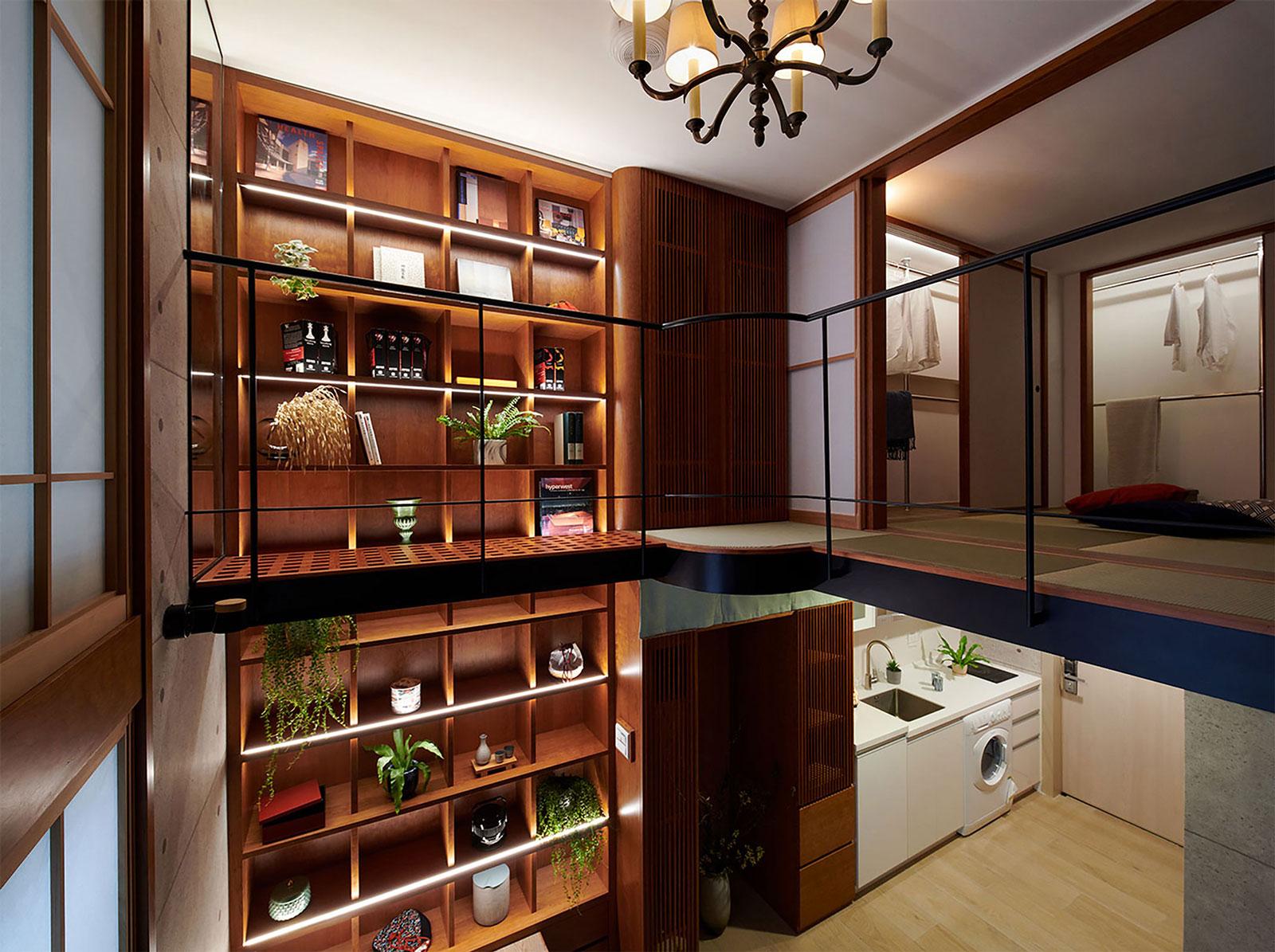 The floor-to-ceiling bookshelf allows for a seam flow between the lower and upper levels.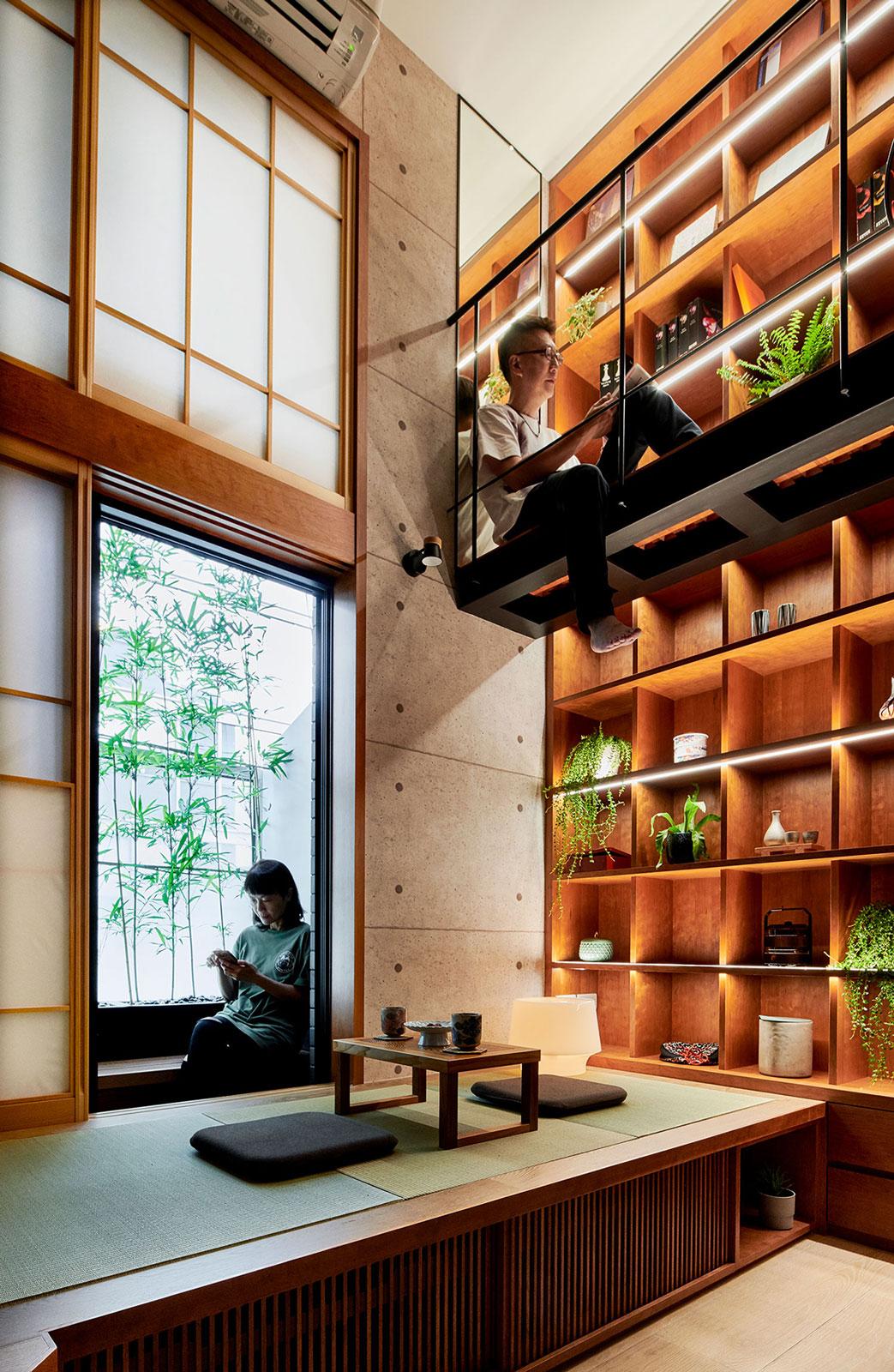 The upper half of the bookshelf is equipped with a flyover structure to make it accessible for the owner to retrieve books, and at the same time, it can also function as a quiet nook for personal reading.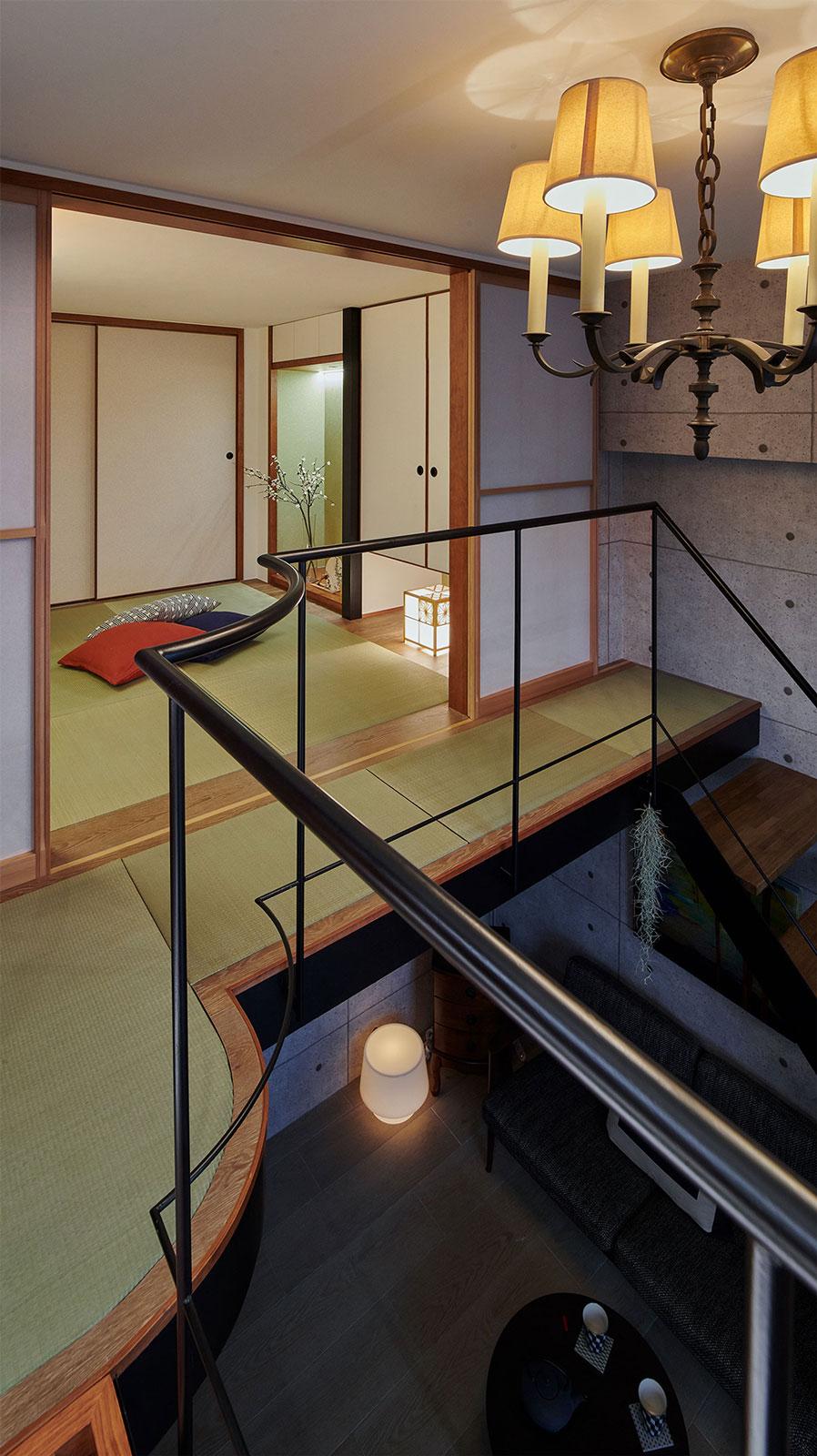 The curved tatami mat, custom made by a Japanese, softens the iron railings and complements the owner's Western-style chandelier, emulating the Taisho era.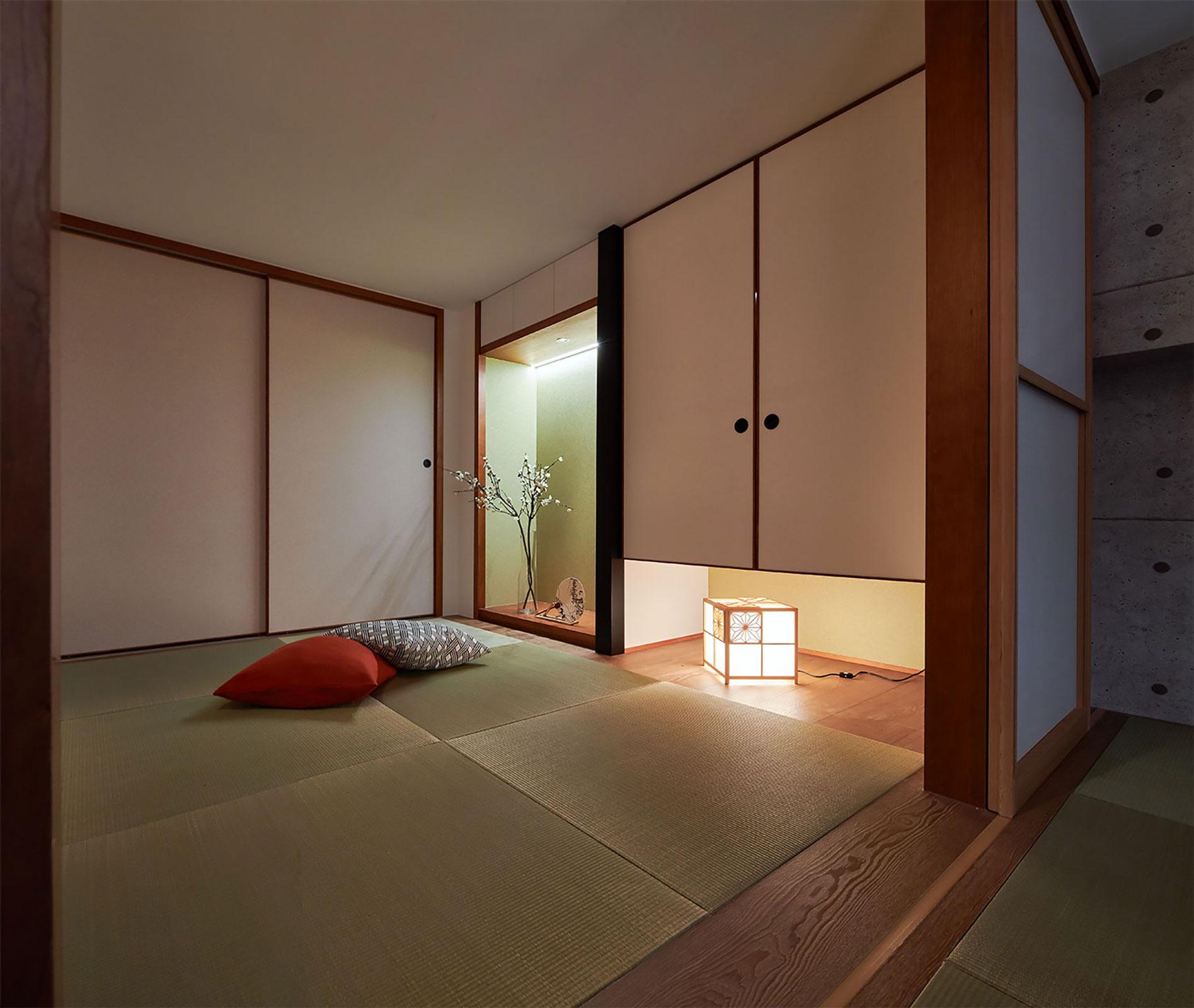 The spacious master bedroom has a small nook that is decorated with a light green wallpaper and flowers. It can also be converted into a multifunctional reception area for guests.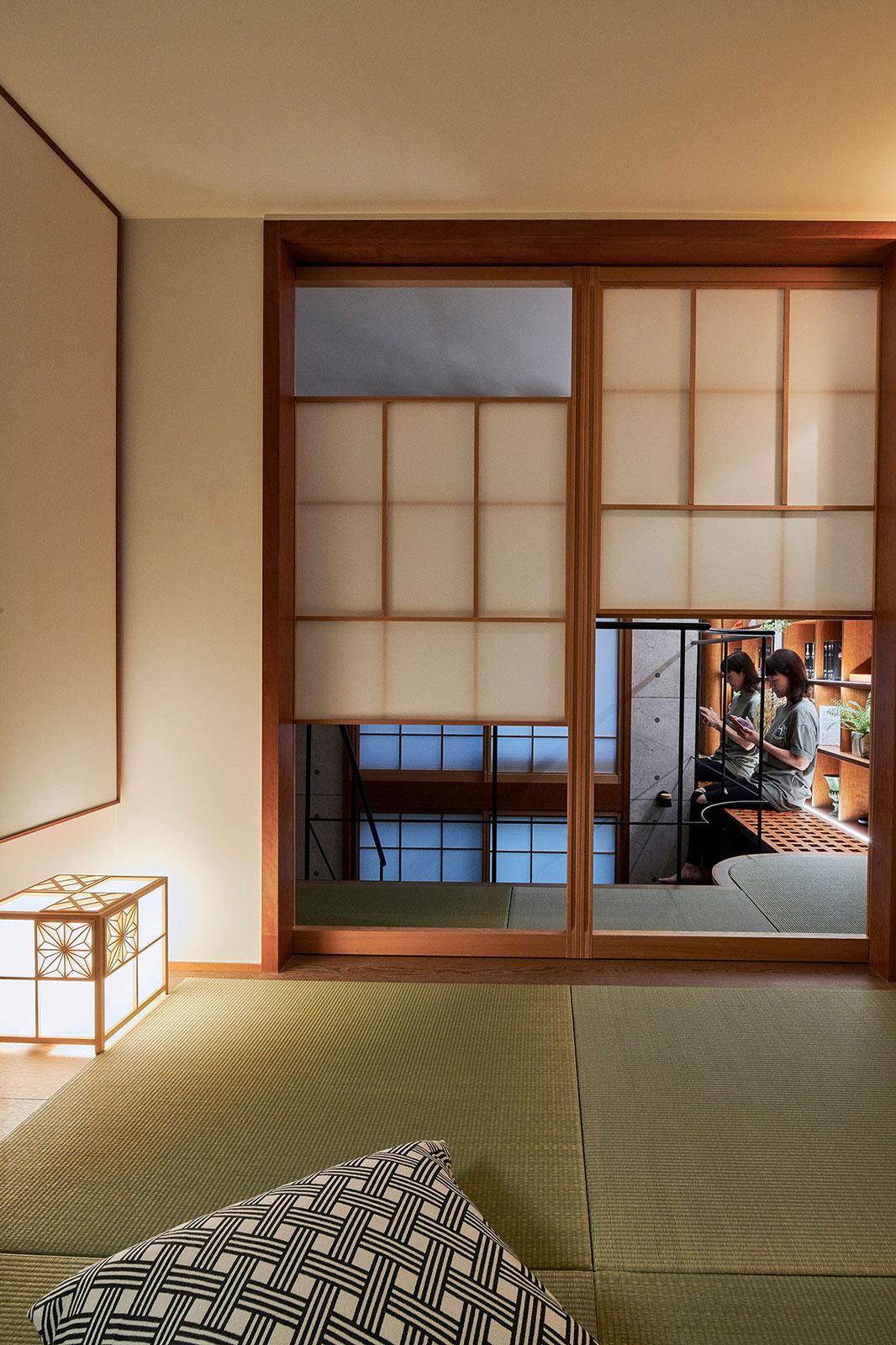 The designer incorporated see-through sliding screens, which can be adjusted according to personal needs. When fully pulled down, privacy can also be maintained.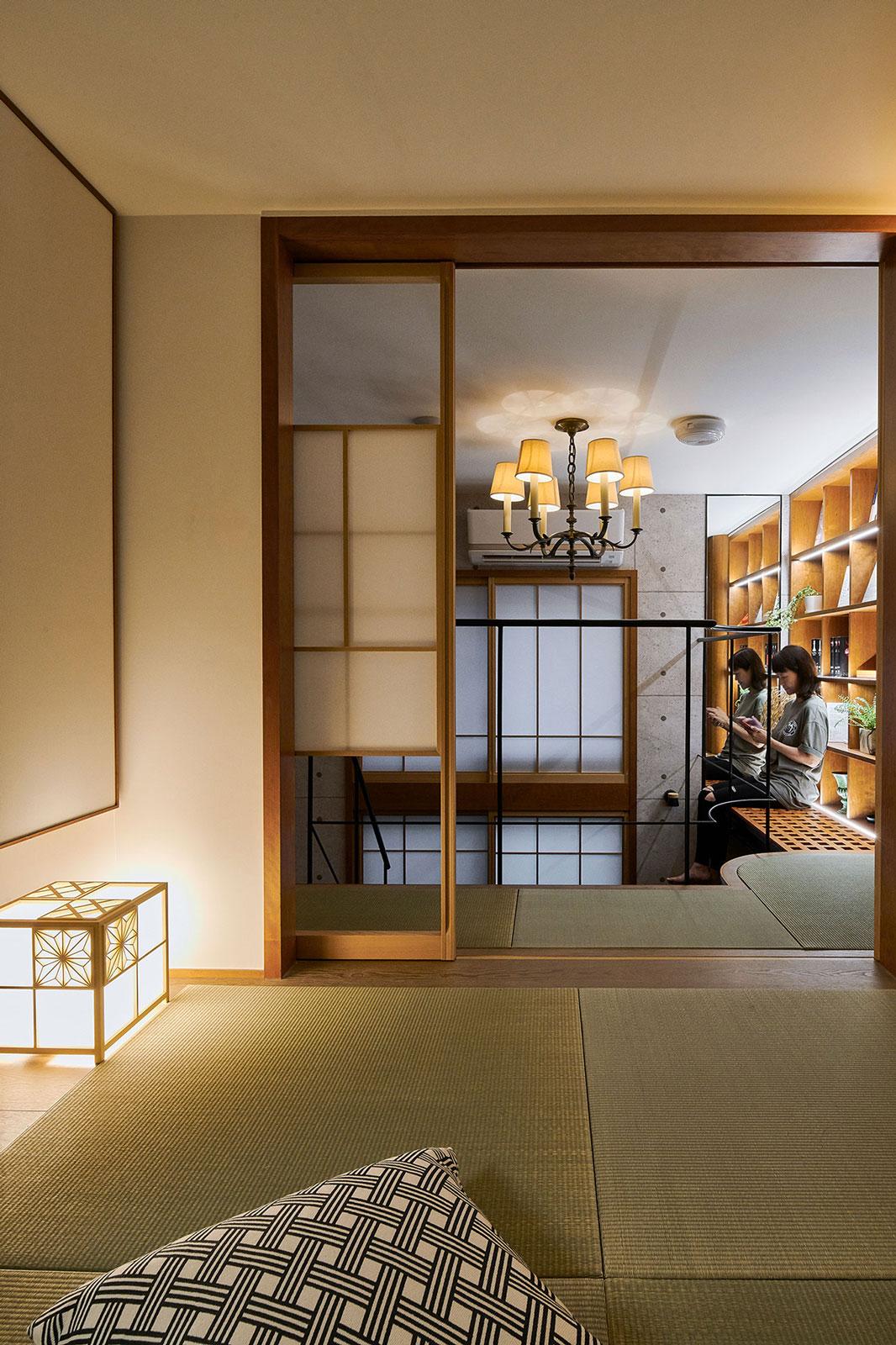 Fully opened, it not only makes the space more spacious but also allows only one air conditioner in the summer to cool the whole environment, saving both money and the planet.