A bright, turquoise pool sits in a leafy garden, surrounded by lounge chairs and beautiful white walls next to a pristine villa.
A lush, laid-back air permeates the backyard and wafts indoors, where the white walls continue among deeper hues and luxurious textures.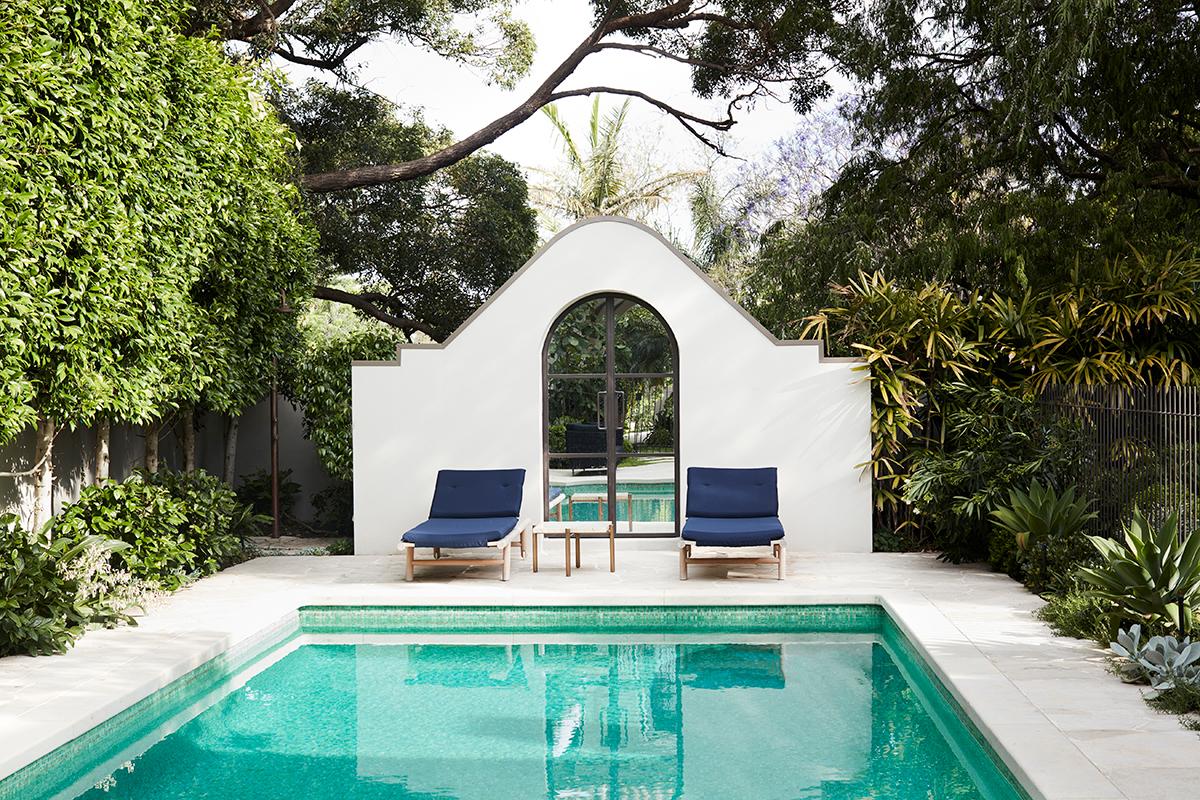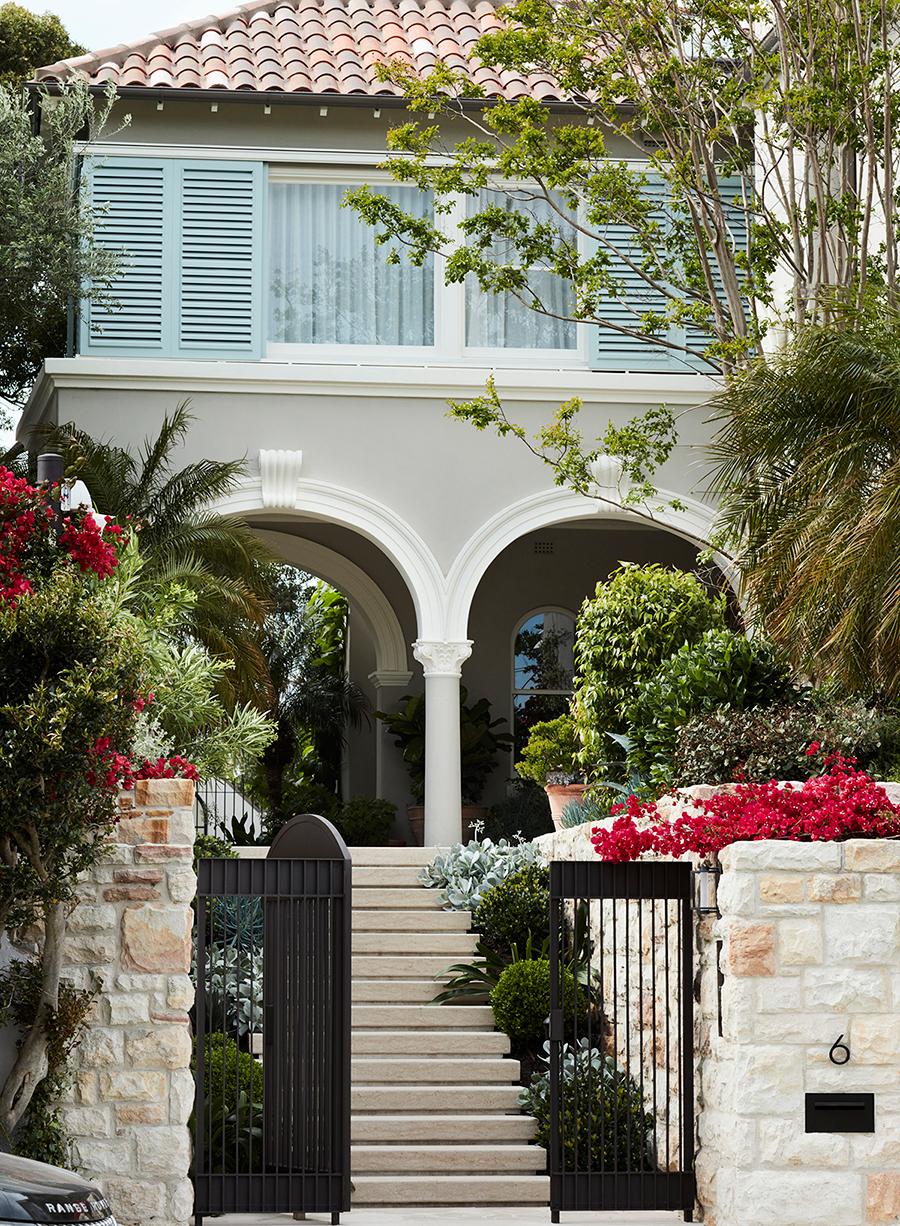 The villa, situated in a wealthy harbourside suburb in Sydney called Bellevue Hill, was built in the 1920s; today it belongs to a renowned fashion designer who wanted the residence renovated.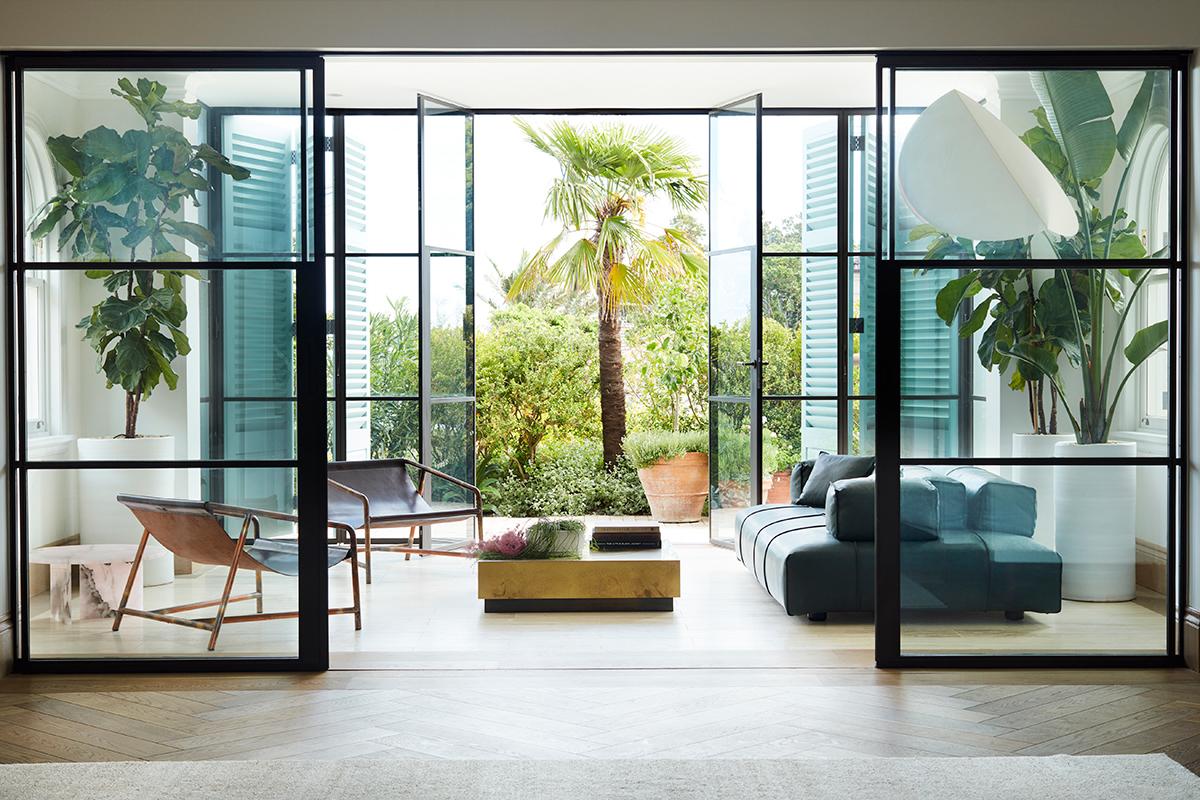 With help from next-door neighbours, the designer had Luigi Rosselli Architecture come on board for the challenge.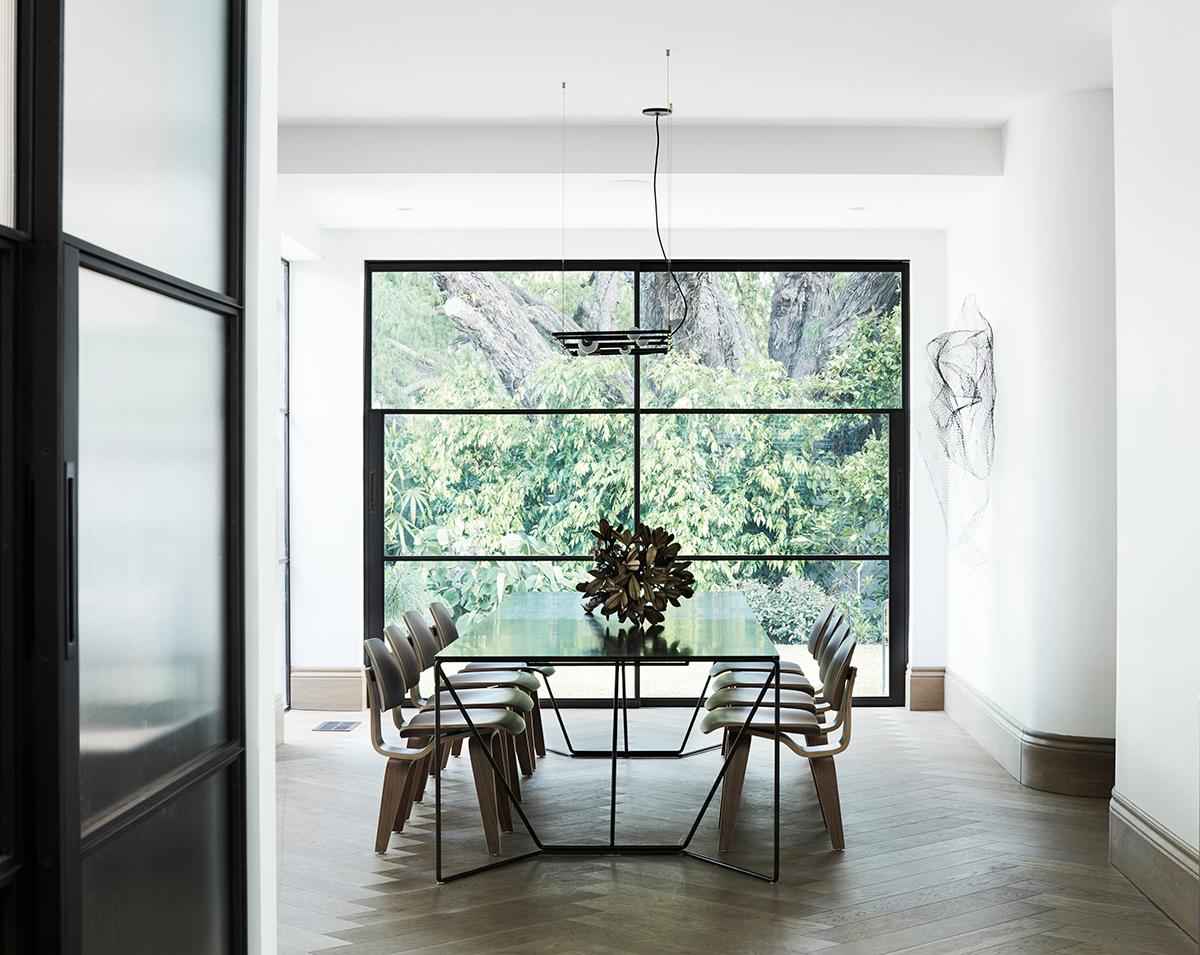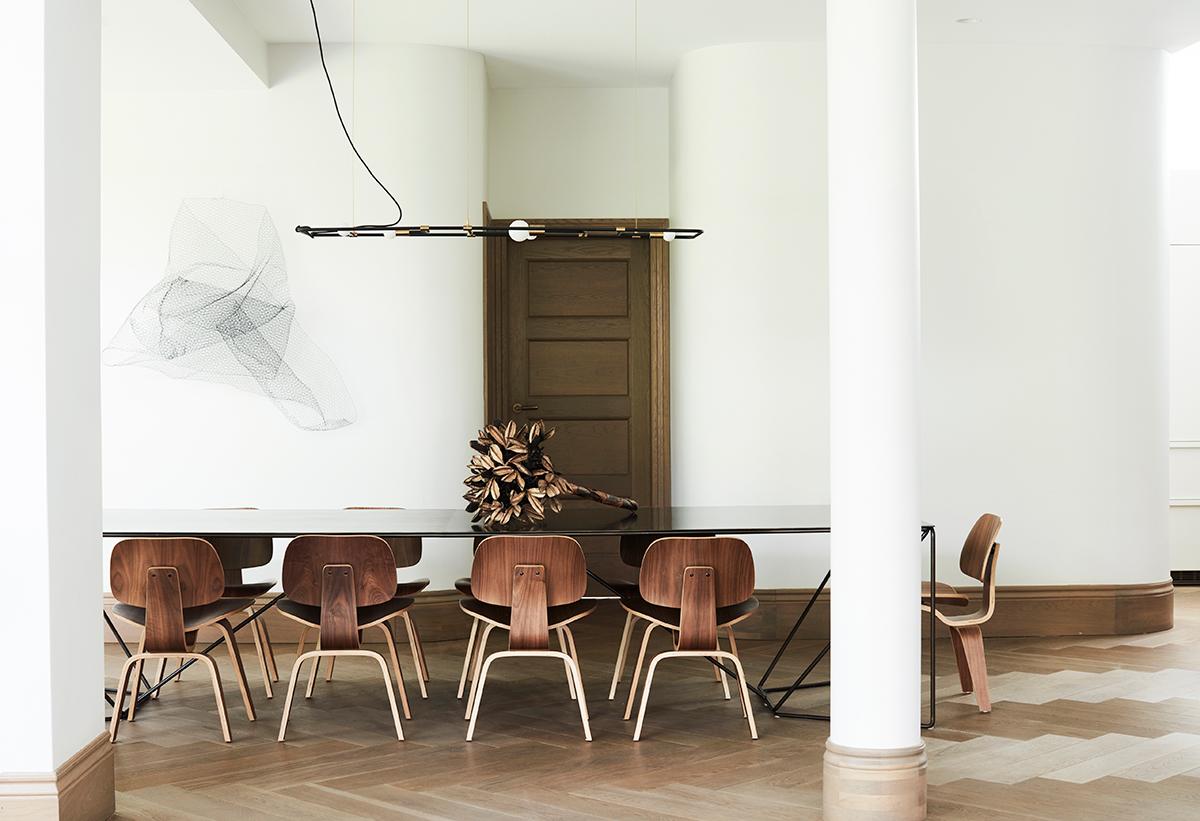 The original house featured touches of Mediterranean classicism – in the grand portico, or porch, leading to the villa's entrance, as well as in the original fireplaces and well-proportioned rooms.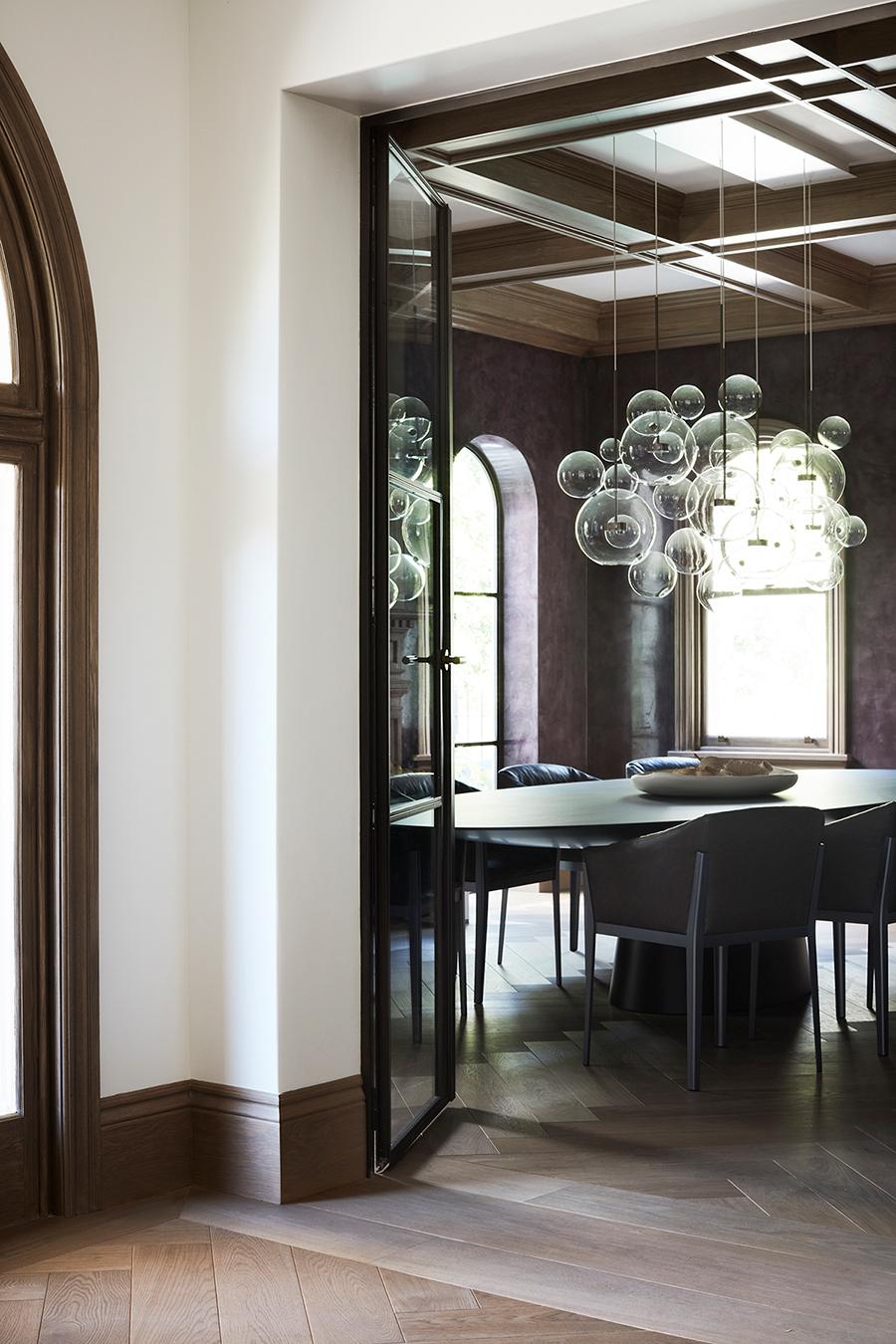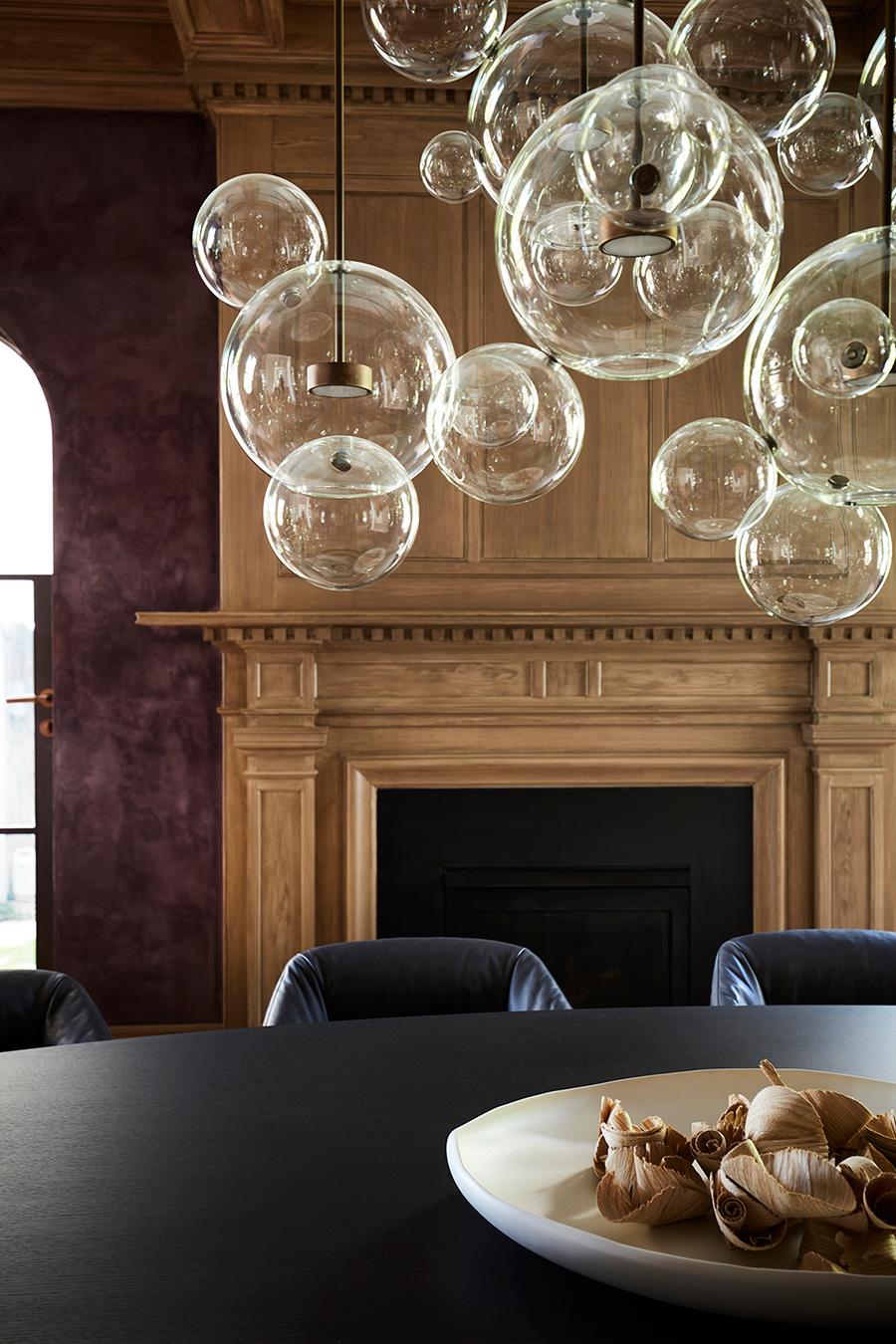 The team from Luigi Rosselli sought to improve the flow between the various living areas while opening them up to the new garden.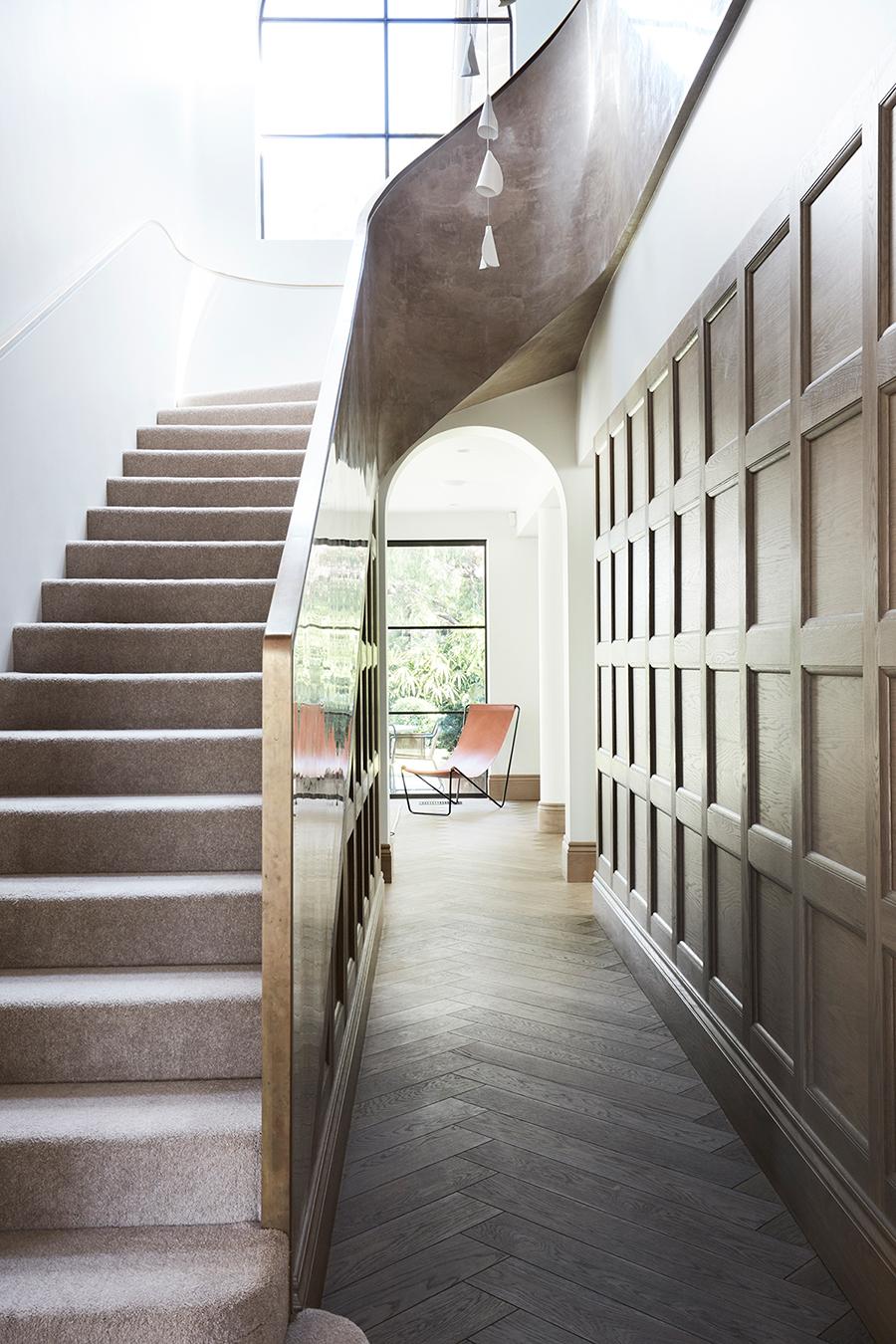 The architects also added new features: the basement garage, an attic, the pool, and a new staircase leading to two new levels of the home.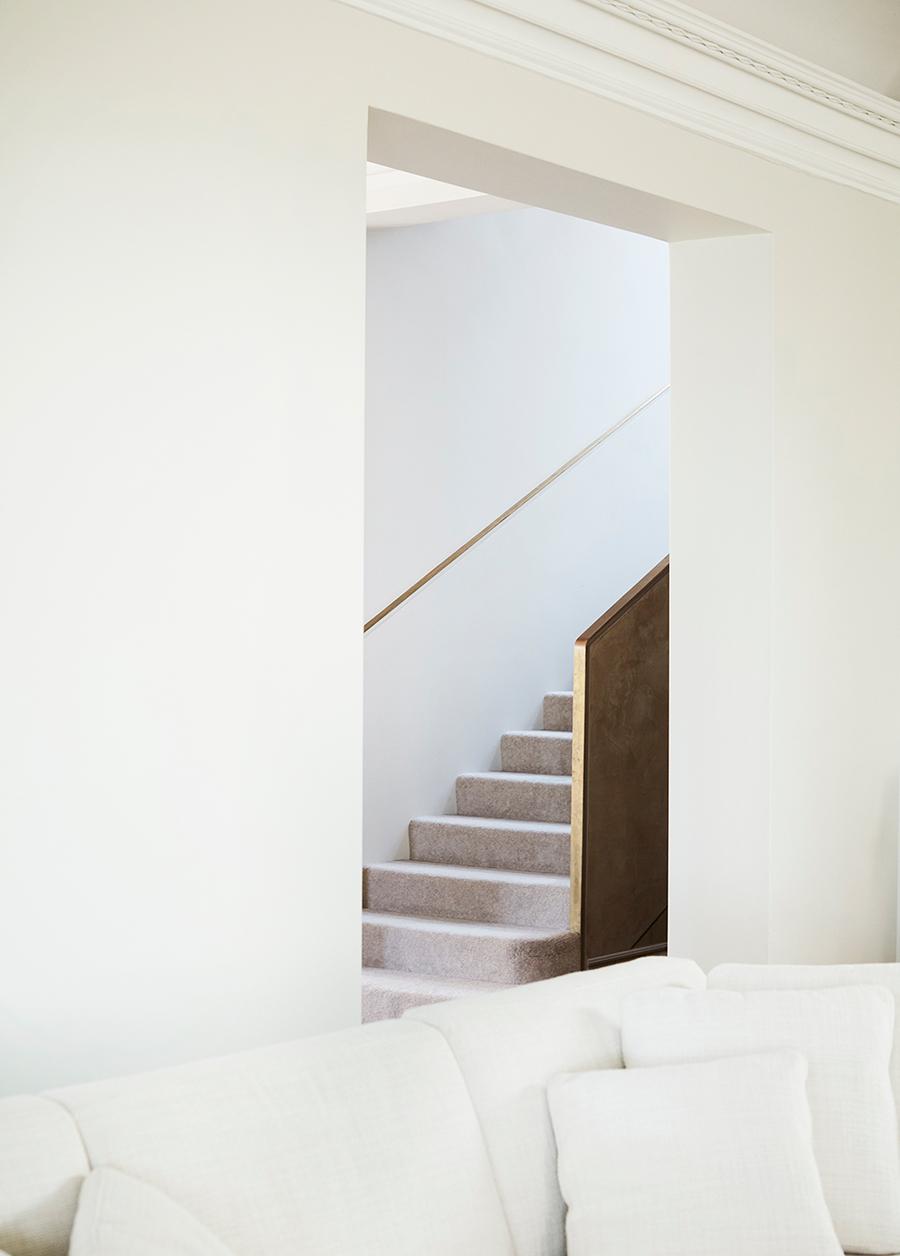 The staircase itself is a grand anchoring structure in the house, detached from the walls of the stairwell and resembling a large, suspended ribbon vertically unfurled.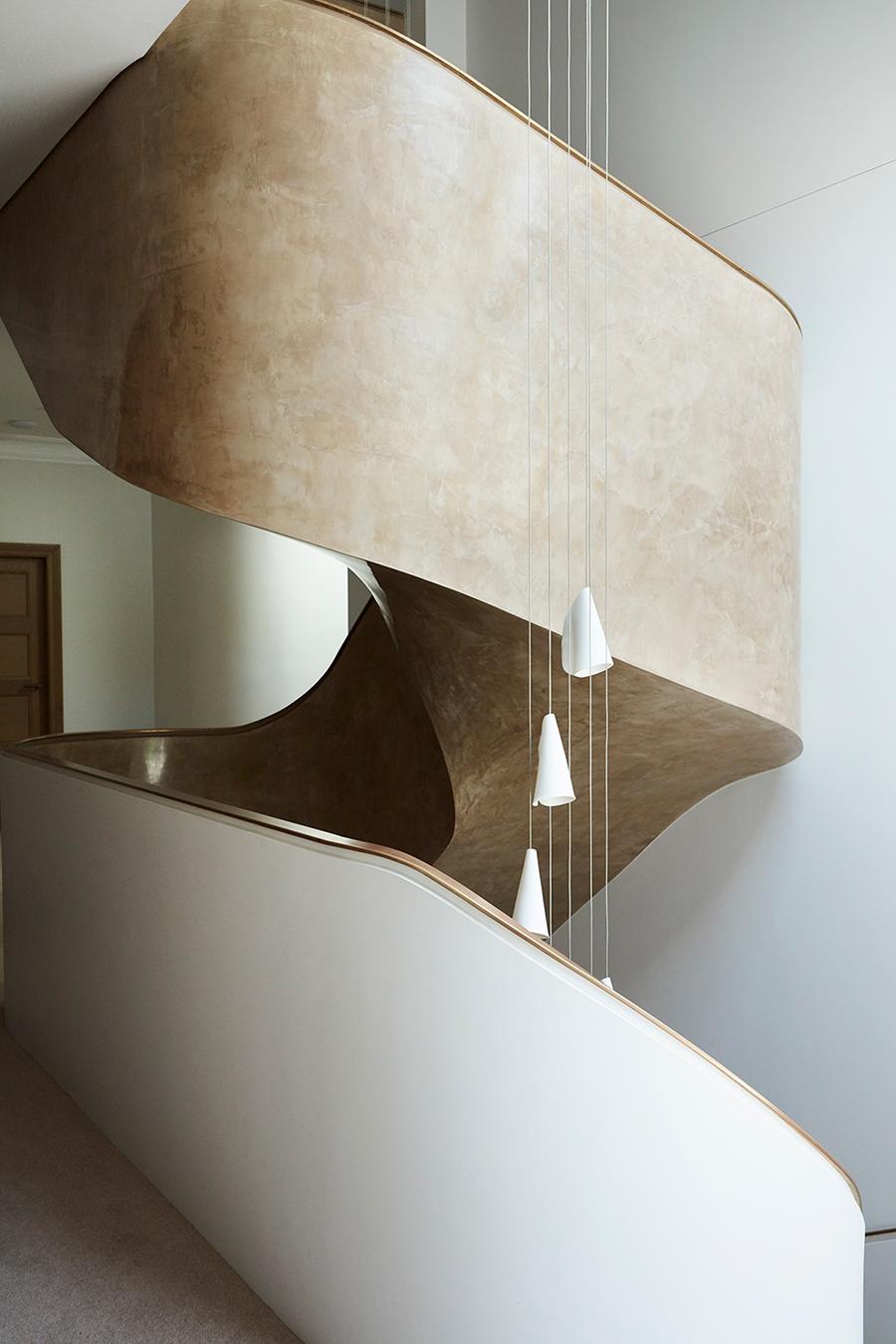 "Luigi [Rosselli] had to convince both the client and the builder of the staircase's strength and stability," shared the firm, "before they would consent to removing the temporary supporting props."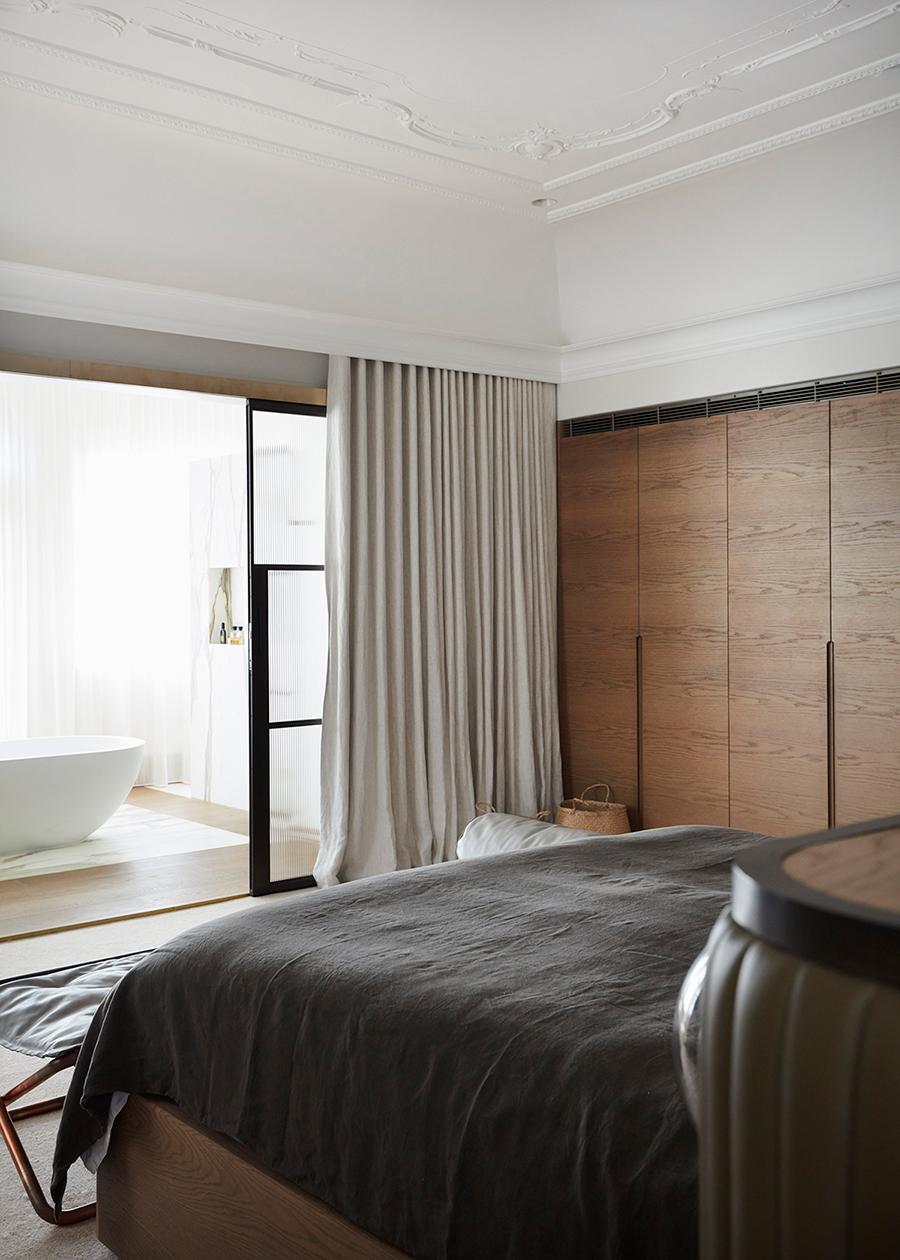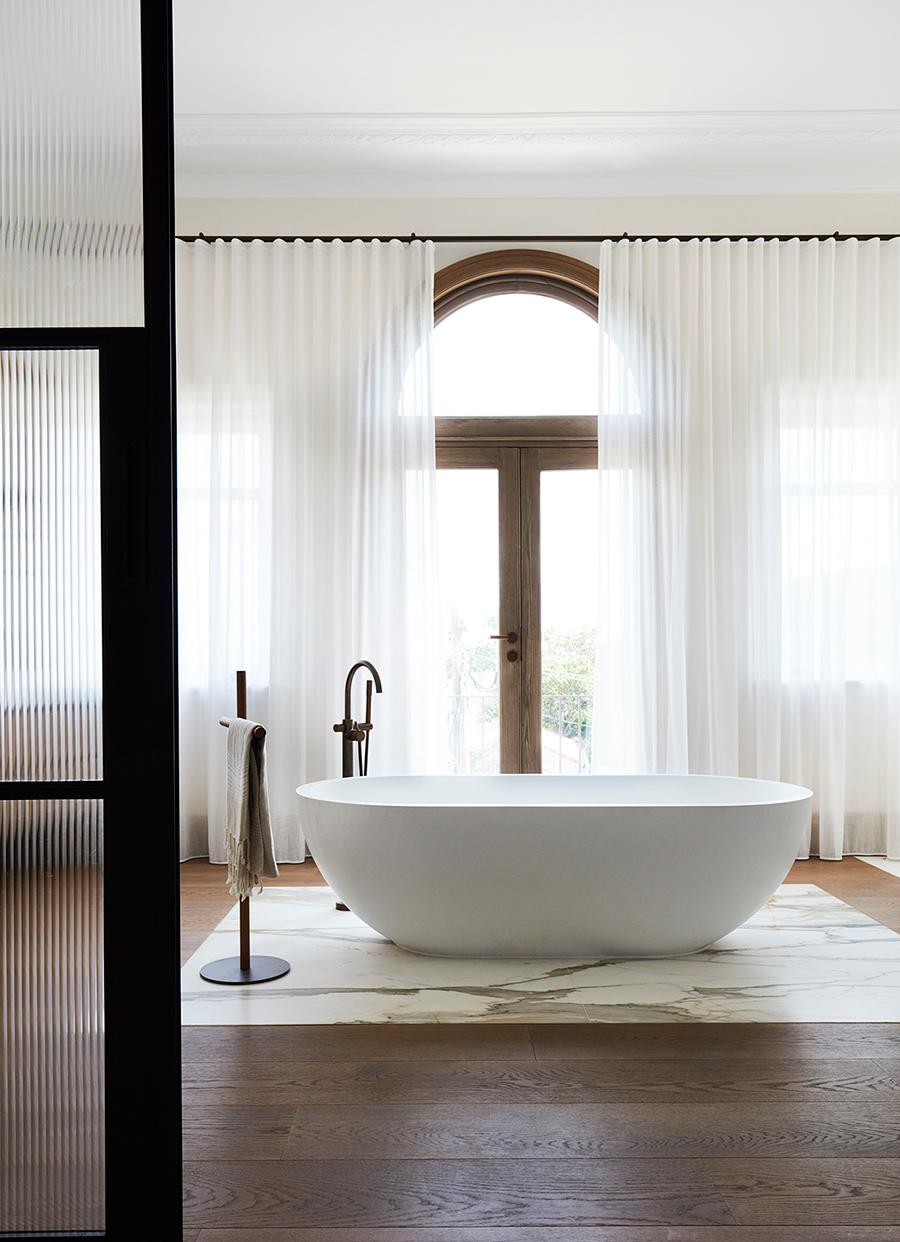 Interior designer Romaine Alwill – of Alwill Architecture and Interiors – took charge of the interiors, bringing together a rich mixture of finishes throughout the home, including polished plaster, brass metalwork, timber panelling, resin-based wall claddings, and bronze finishes for the cabinets.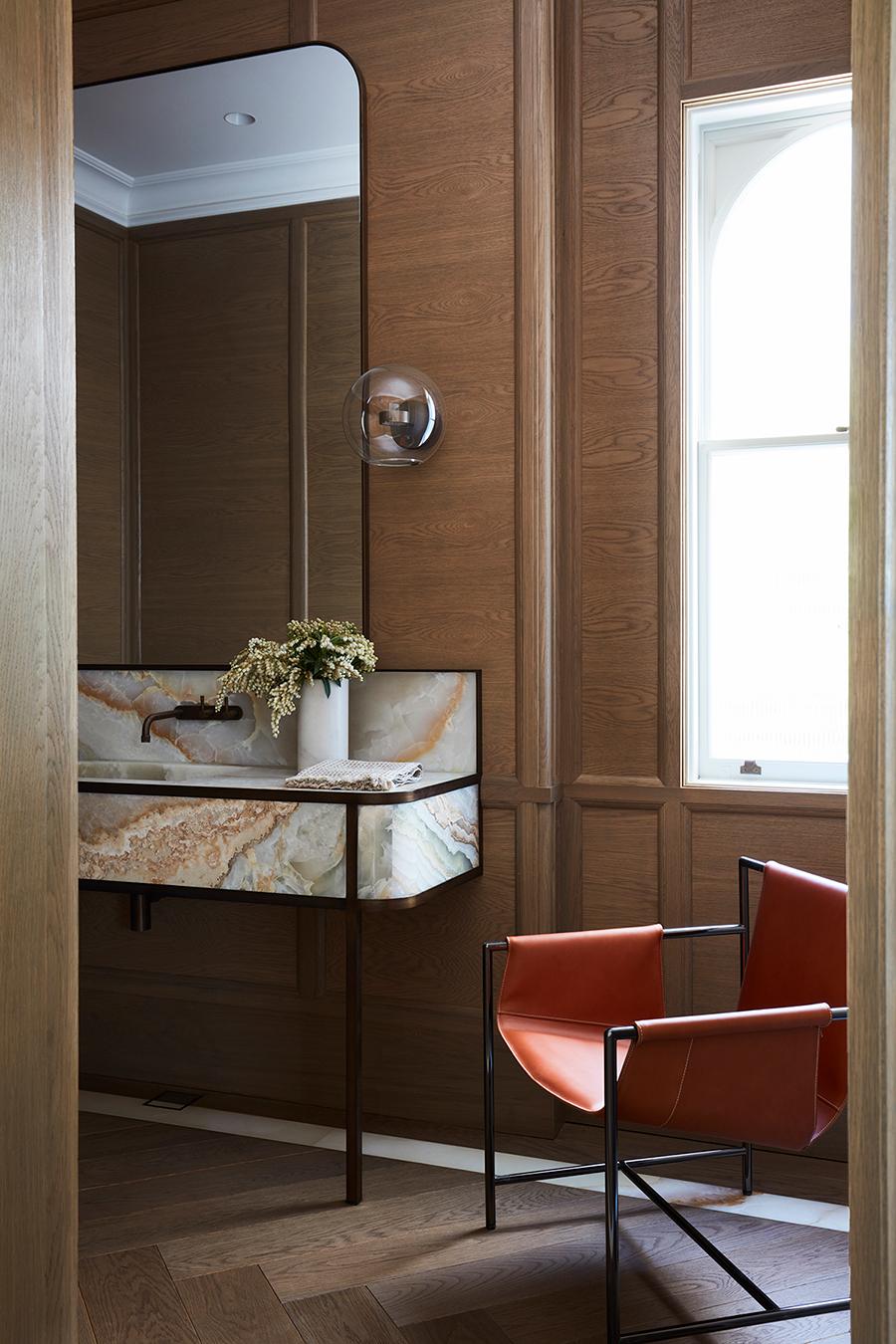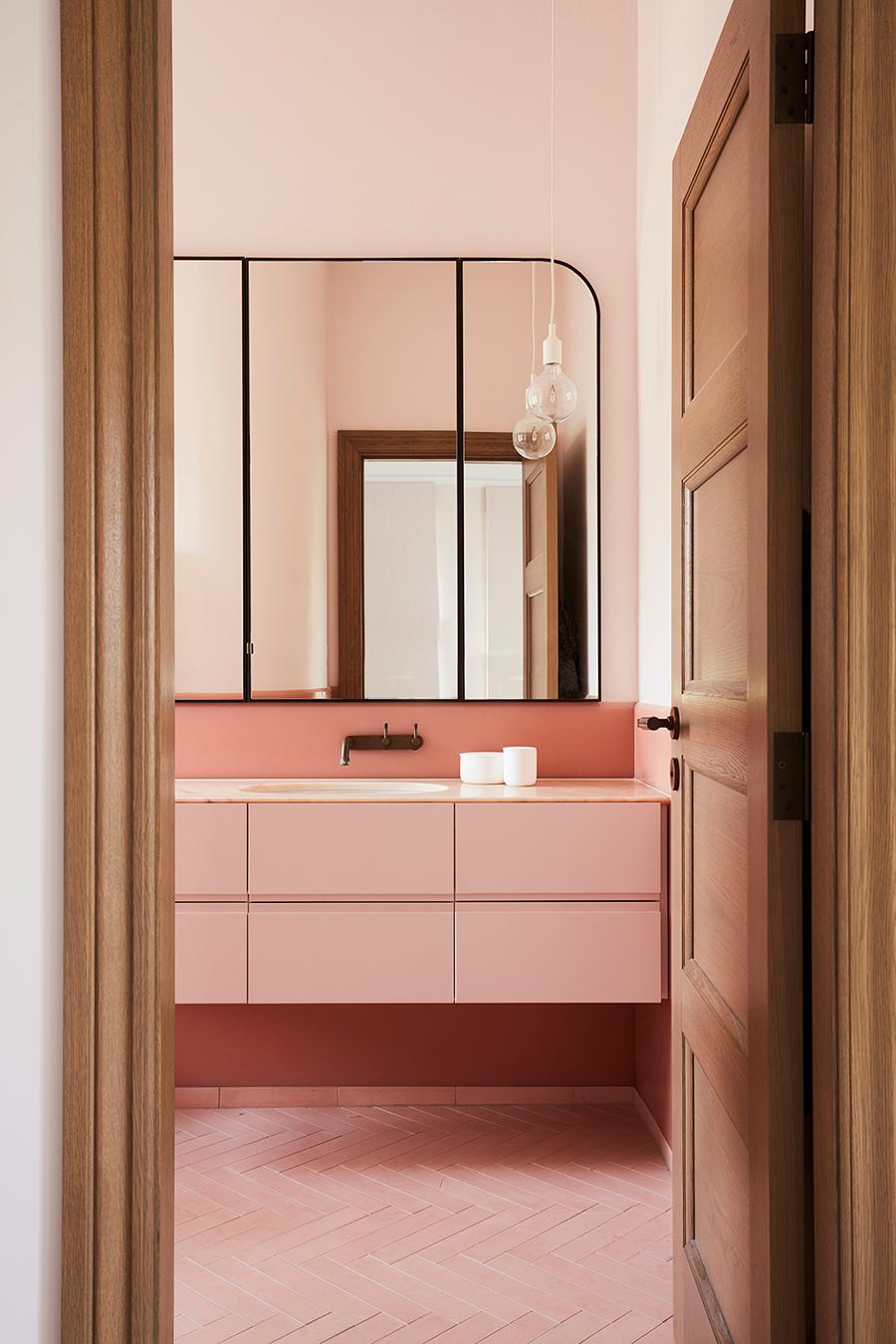 A neutral palette dresses the space, tinged with a small array of summertime colours – from the blush pink carpeting on the staircase, the plum walls of the dining room, the teal-painted timber windows in the living area, and the pink washroom.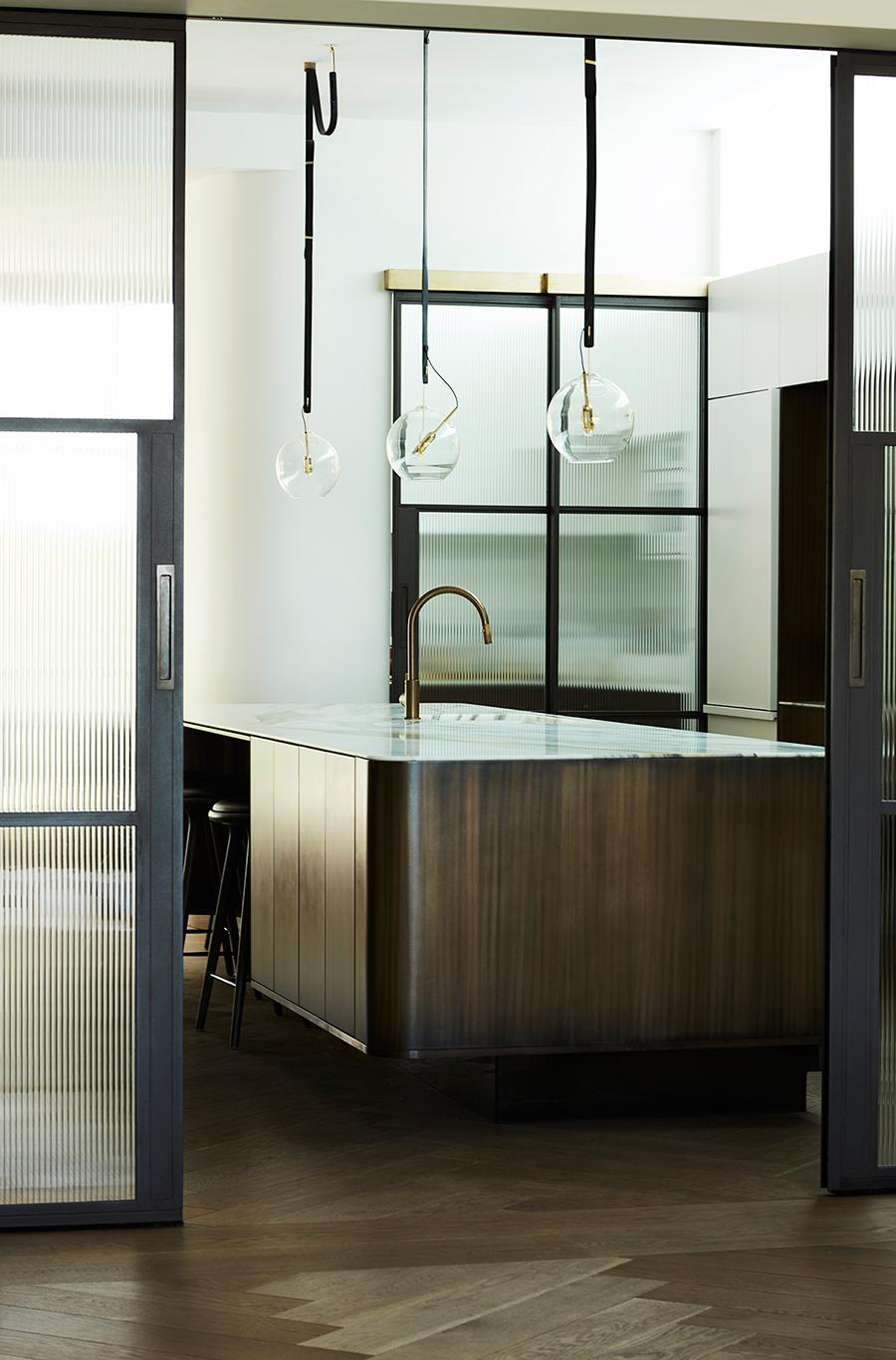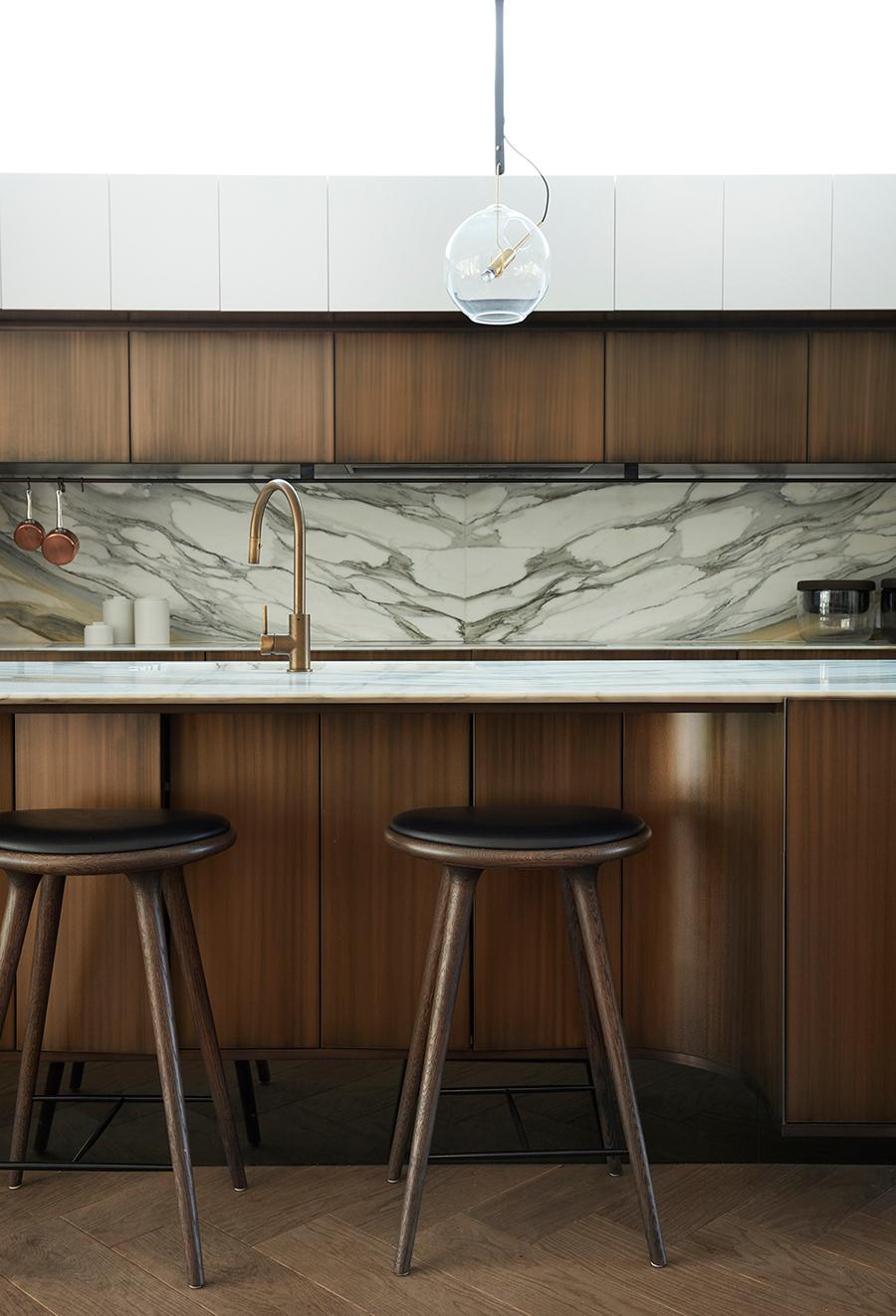 Through the open living room, one connects to the garden, designed by Myles Baldwin.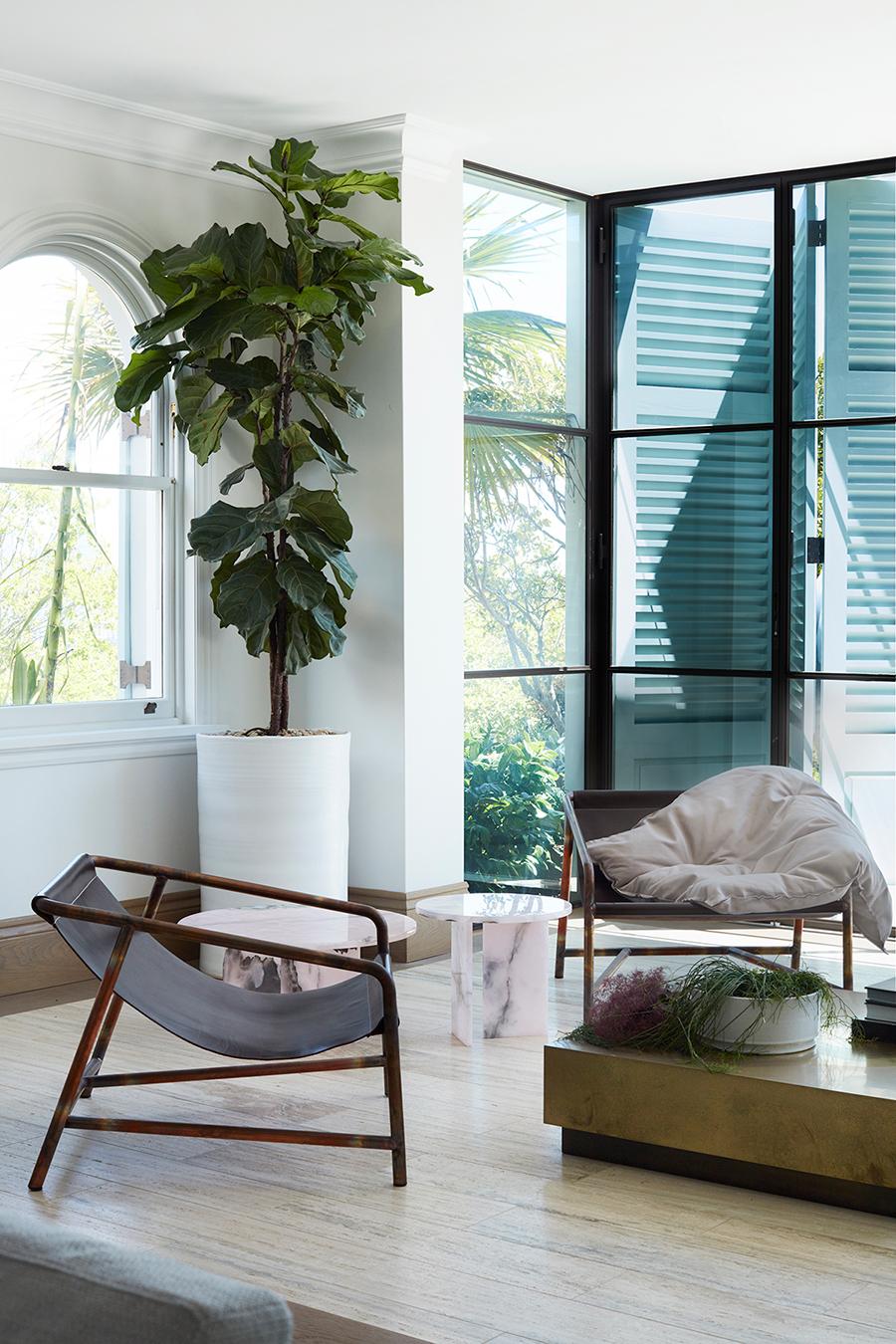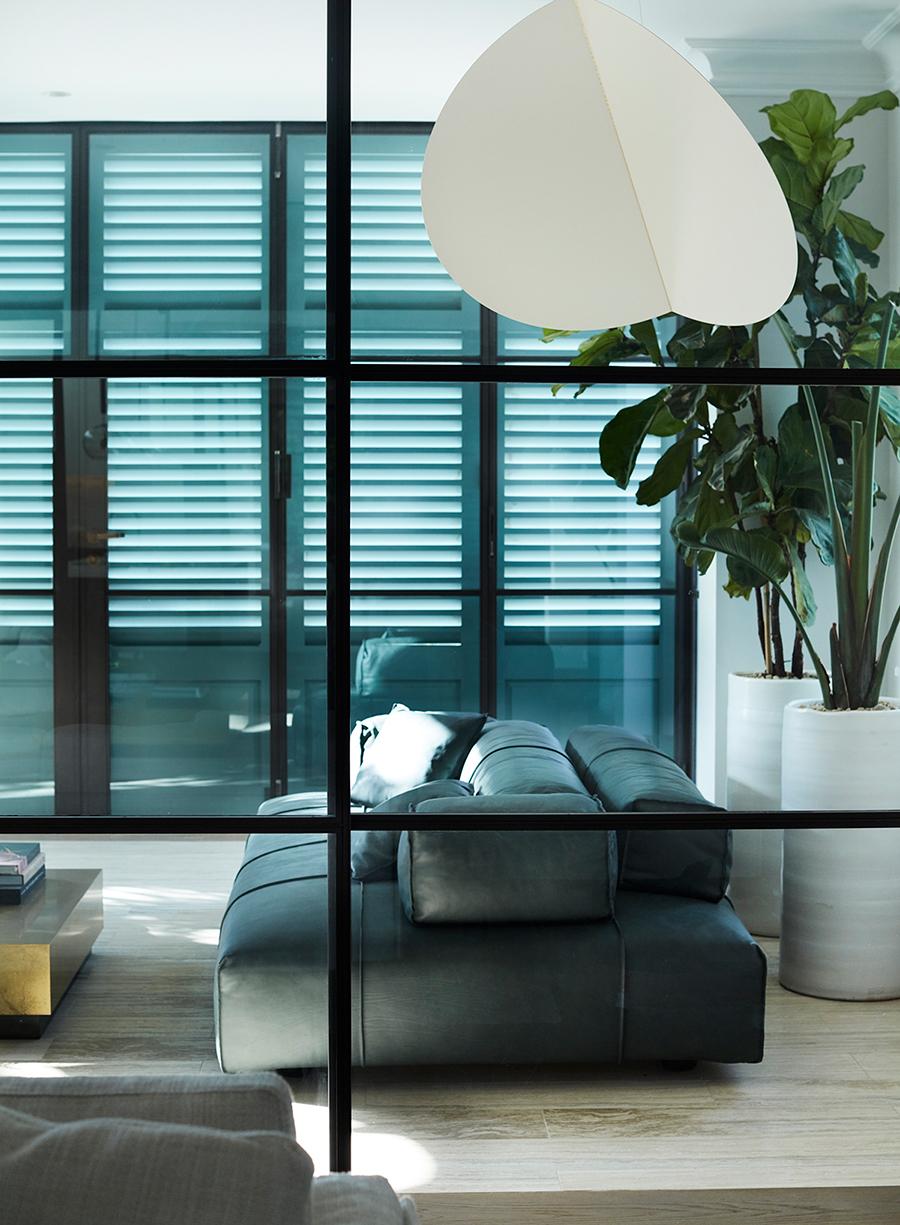 The house, known as Peppertree Villa, is named after the pepper tree in the garden, under which it sits.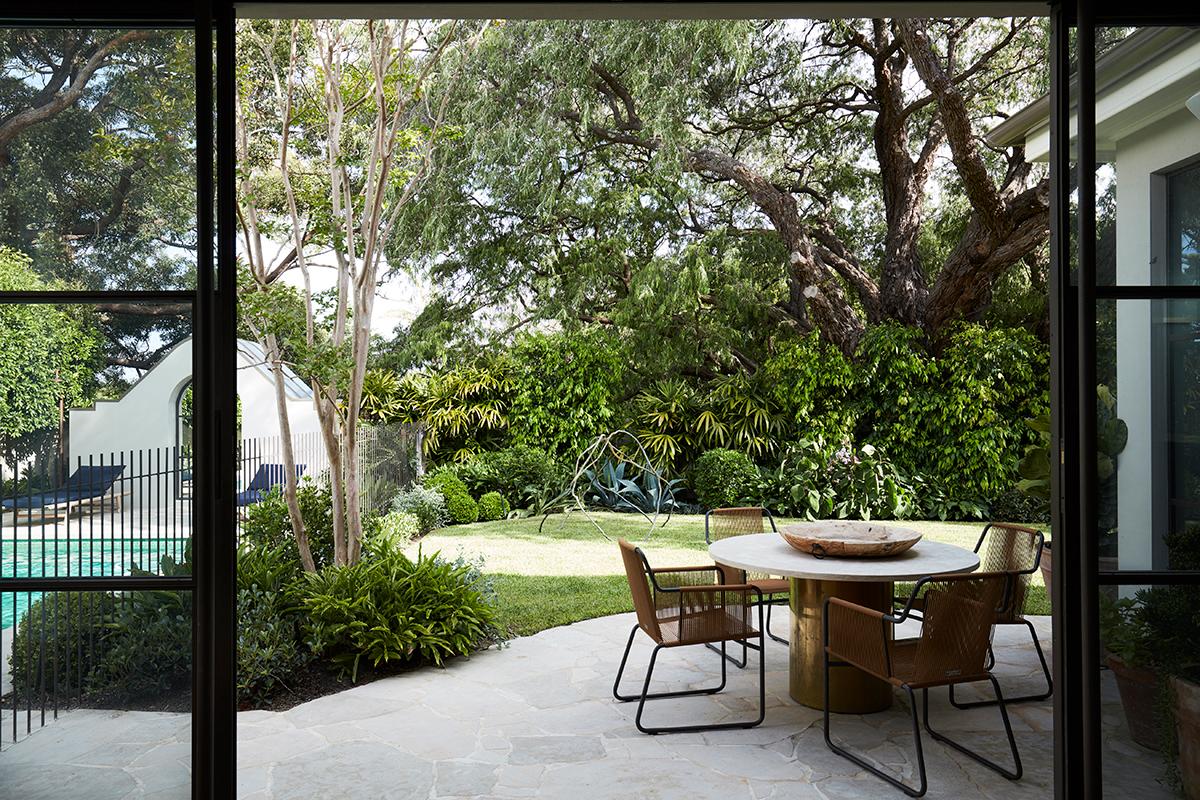 Photography by Prue Ruscoe, courtesy of Luigi Rosselli Architects
See more: A Historic Victorian Cottage in Darling Point, Sydney With Elegant, Characterful Updates