Few experiences are as sublime and romantic as sipping a glass of vino in view of the vineyard from which it came, surrounded by generous forestry and, far beyond, the rolling hills of Napa Valley.
Such is the experience to be had at Quintessa Estate Winery Pavilions, a collection of three private tasting venues by Walker Warner Architects with interiors by Maca Huneeus Design.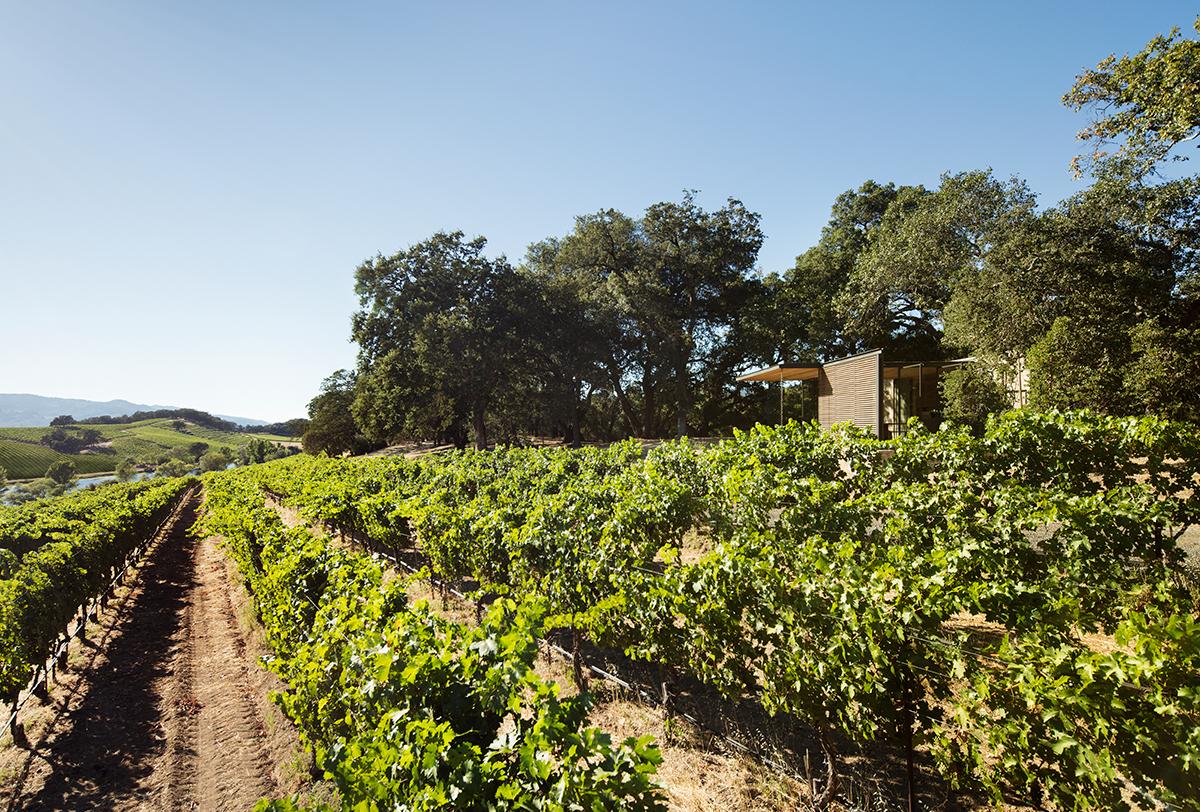 Founded by Agustin and Valerie Huneeus, the 280-acre estate in Rutherford, Napa Valley is home to 160 acres of vineyards planted with Cabernet Sauvignon, Merlot, Cabernet Franc, Petit Verdot and Carménère grape varieties.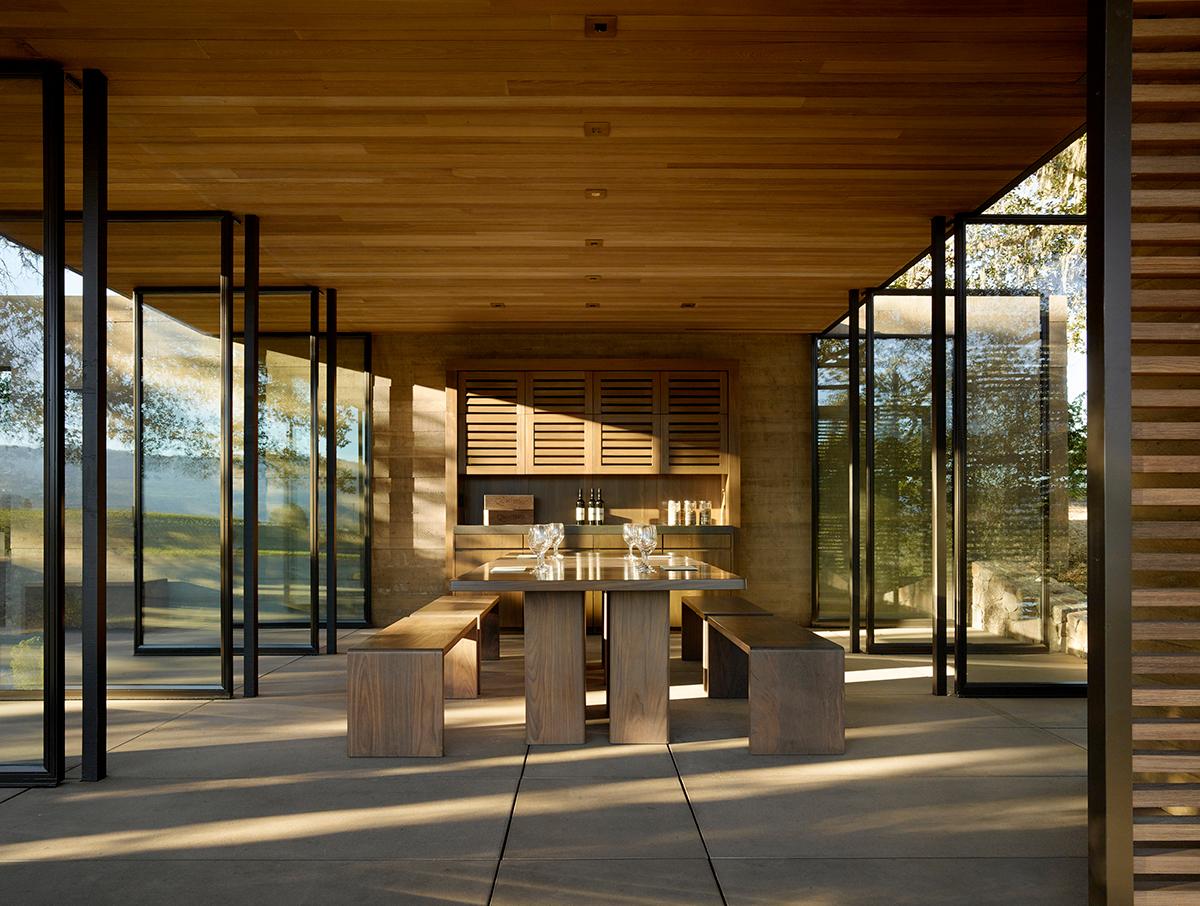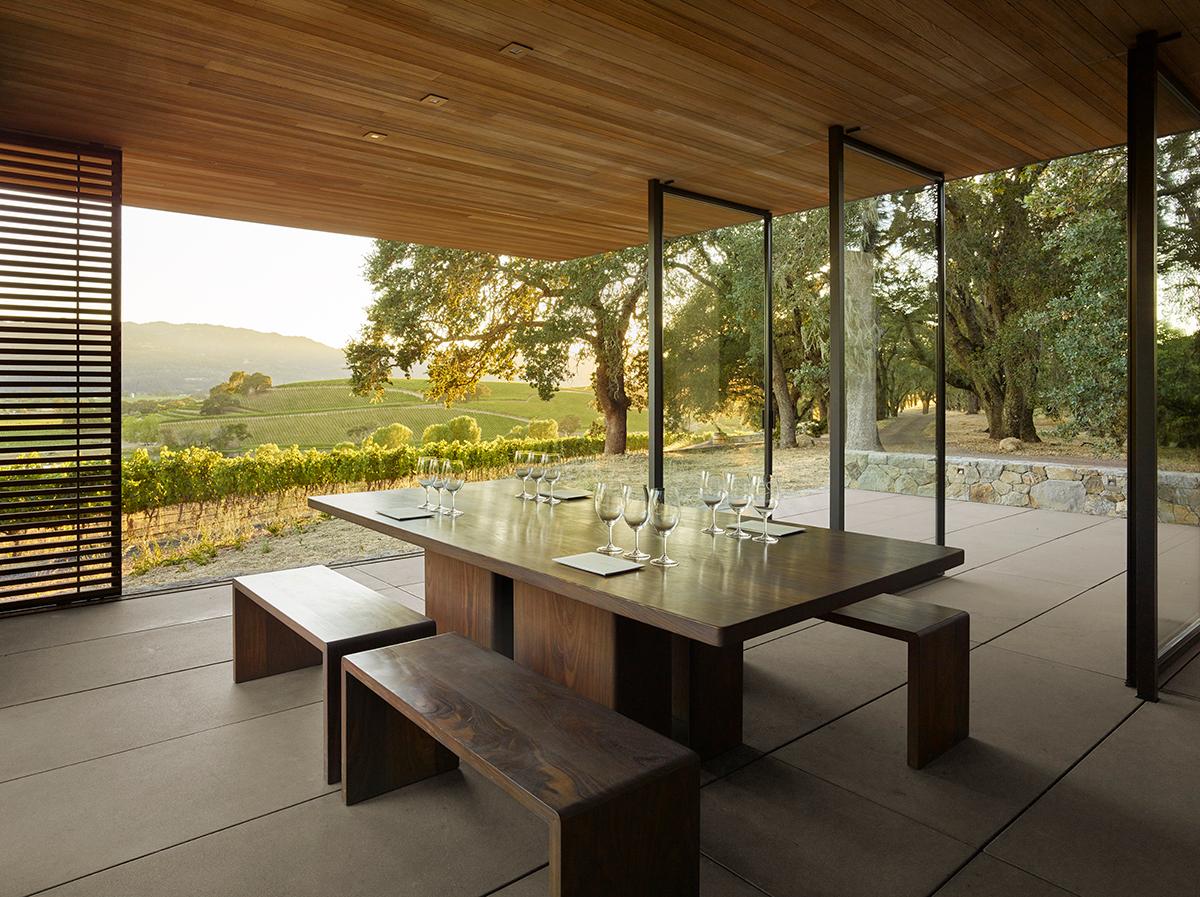 Overlooking the vineyards and a nearby lake are three exquisite 250sqft pavilions dedicated to private wine tasting experiences, which "reflect the founders' desire for architecture that will harmonise with the natural surroundings of the property," describe Walker Warner Architects in a statement.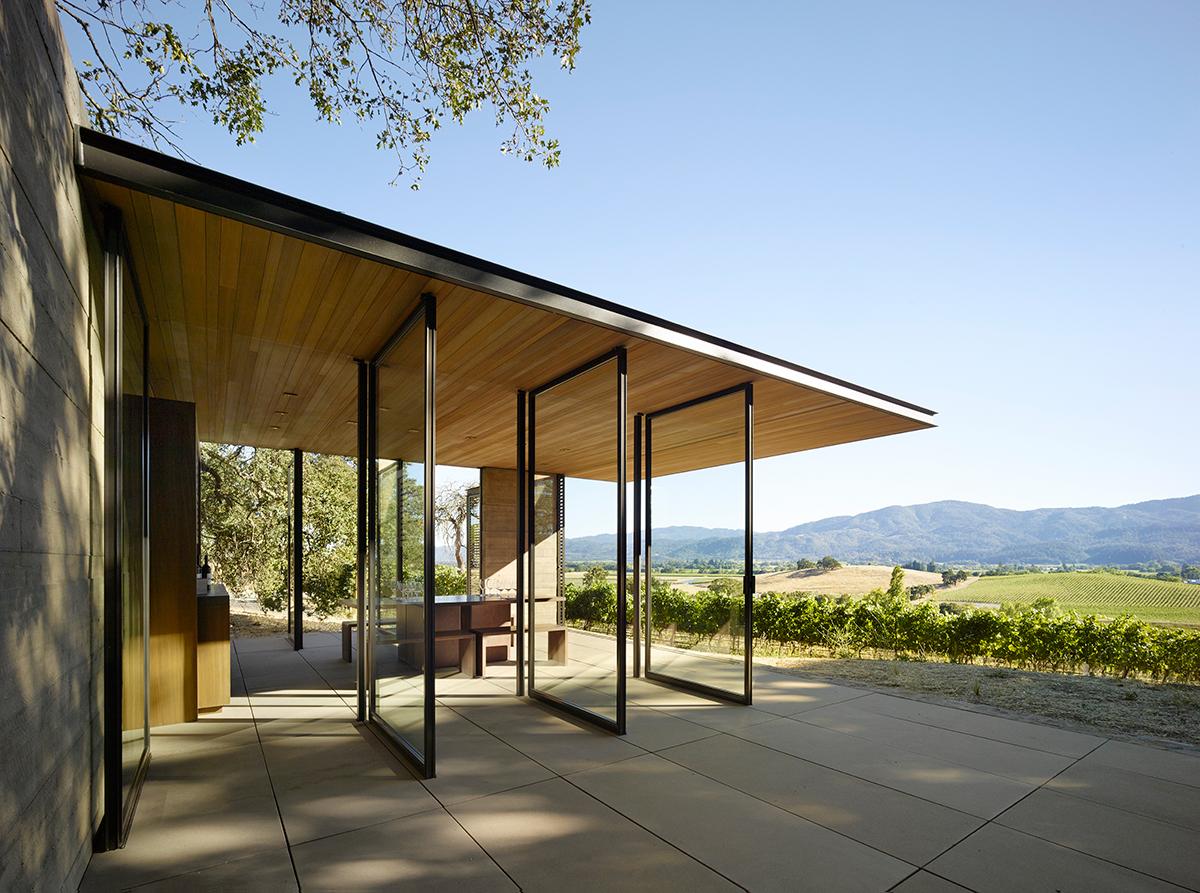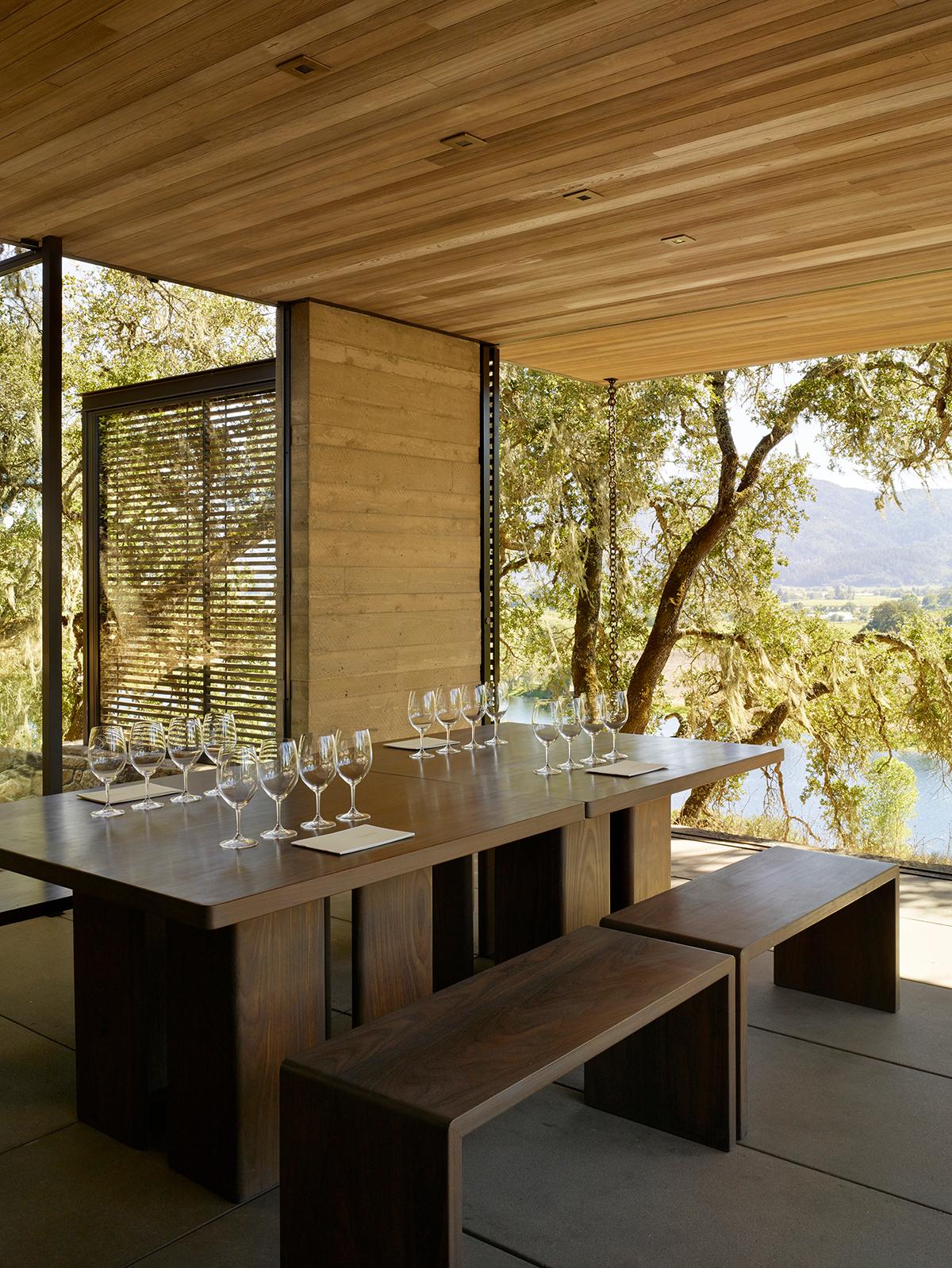 The pavilions are accessed through a forested pathway, sitting amidst mature oak trees. Built with concrete and operable glass doors, the pavilions are designed to weather even extreme weather conditions to provide tastings year-round.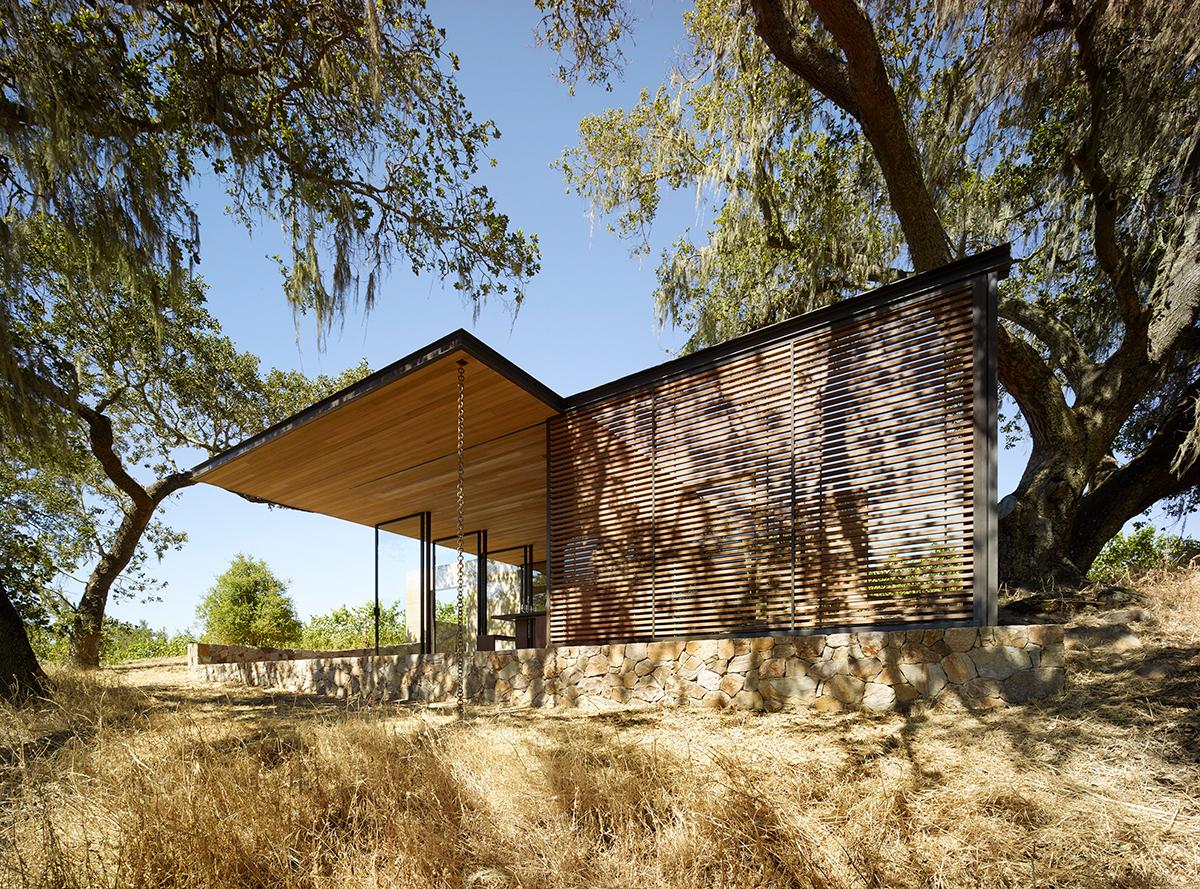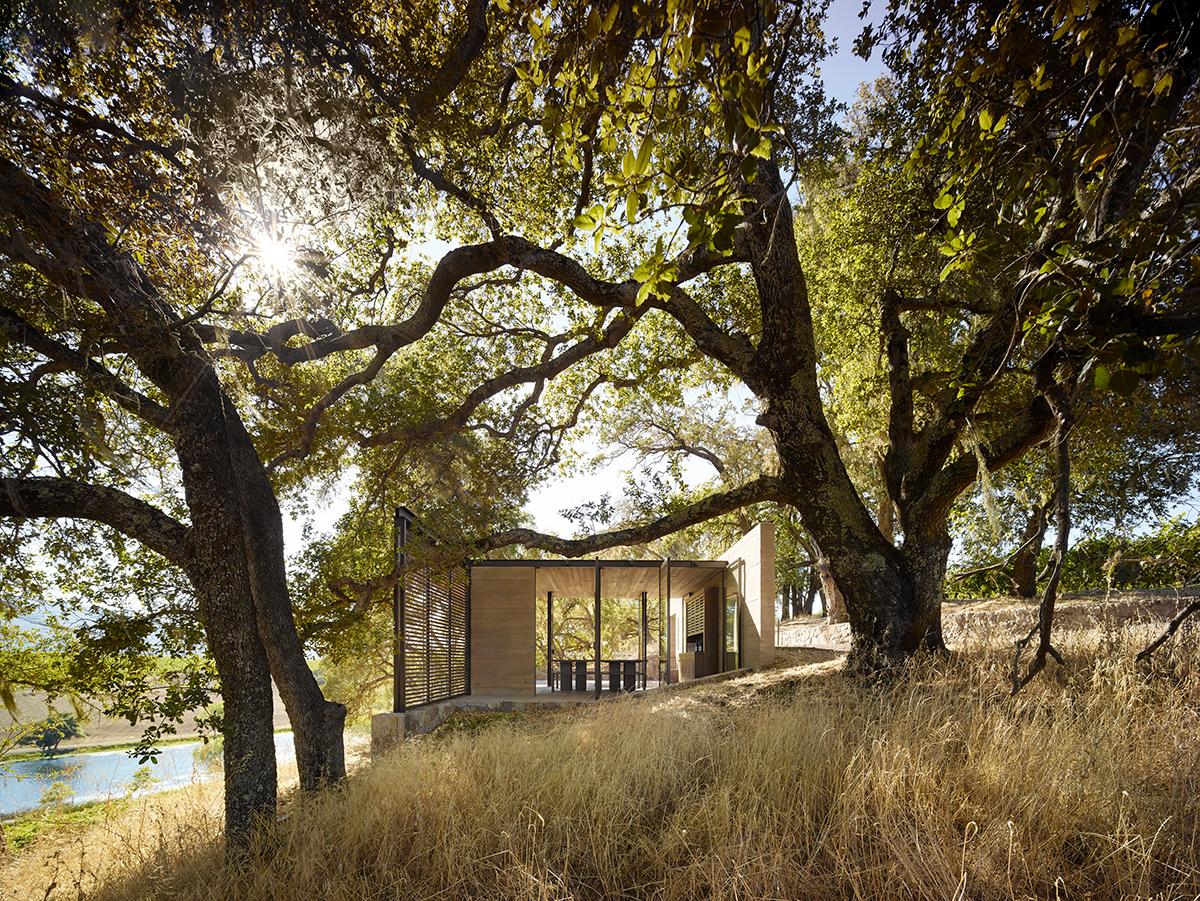 Light, ventilation, and full panoramic views of the estate course through the pavilions, which can be as open or as closed off as guests prefer.
Long roof overhangs by way of a prefabricated steel structure protect visitors from the elements, while honey-hued Sinker cypress comprises the ceilings and cabinets inside, selected especially for its durability and warmth.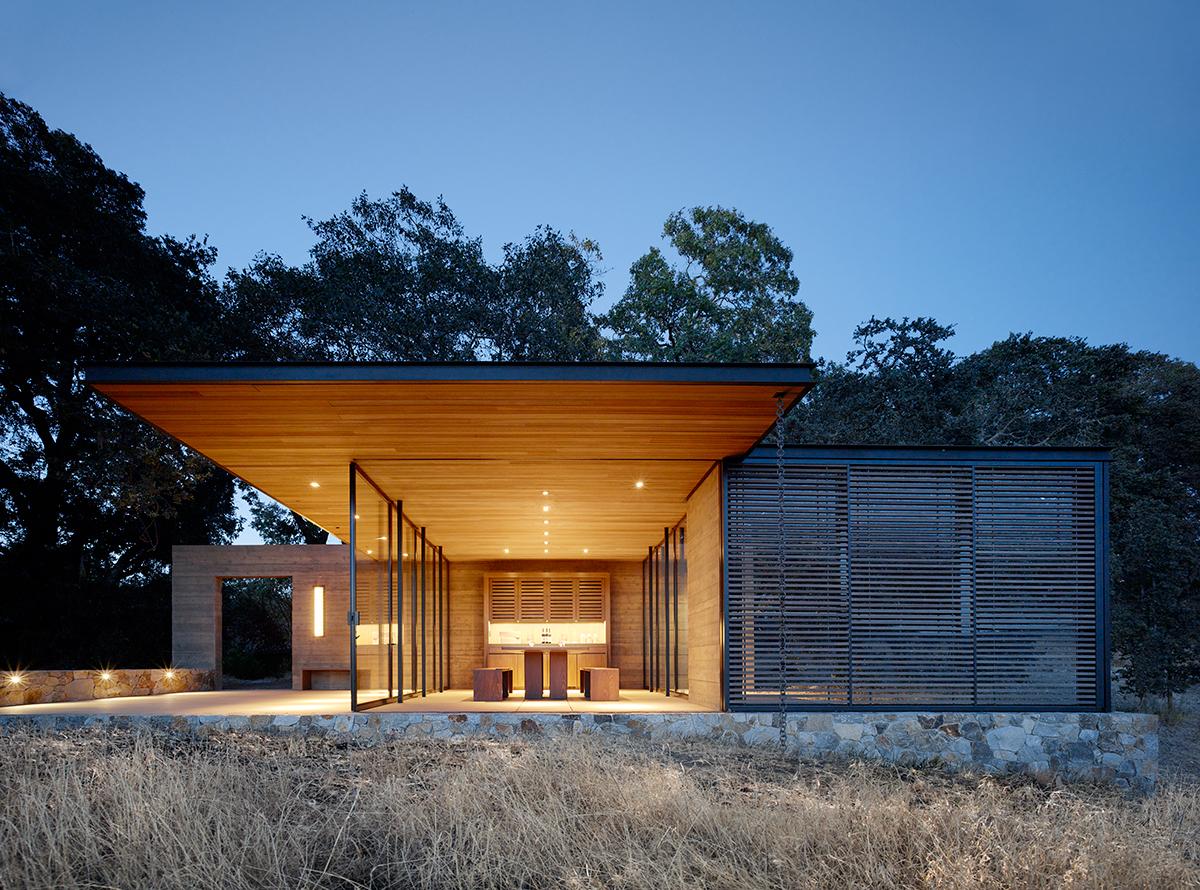 Well at home in their natural surroundings, the pavilions make for the perfect sipping experience over a glass of Napa Valley wine.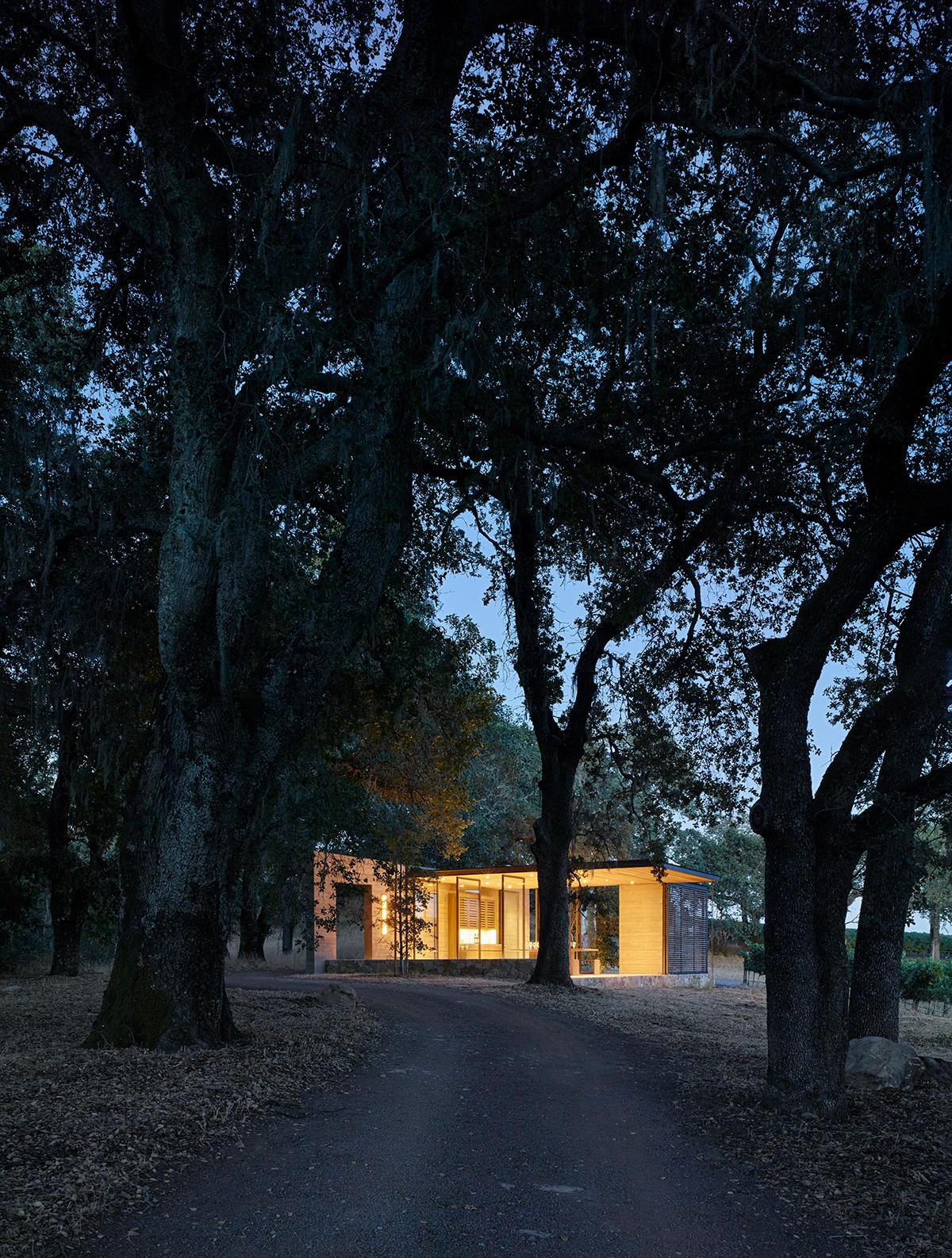 See more: These Are The Wines To Stock Up On To Be Prepared For Any Occasion
Photography by Matthew Millman