The Japanese term Ikigai combines two words: Iki, meaning life, and Gai, meaning reason. In other words, it means to do what you are good at and love, serve others and receive a reward – this is where the value of life lies. The story of Toshiro Sakemi, a master carpenter from Japan, clearly reflects that woodworking is his passion and his way of life.
After a half-century of working as a skilled carpenter, Sakemi has weathered the many fluctuations of his family woodworking business. Now, in his golden years at age 70, his once raven-coloured mane now gleaming white, he looks back on his journey. "When I was 17 years old, my father passed away. Marusho, the woodworking factory that my father ran, specialises in crafting spectacular traditional Japanese wedding cabinets. Whenever a wedding happens, parents typically prepare these cabinets to store the daughters wedding gown," he recalls. "The woodworking factory had always done well, and my family wanted to continue doing business. I had to decide whether to continue my studies or to inherit the family business. I wasn't interested in studying, so I chose to work in the factory."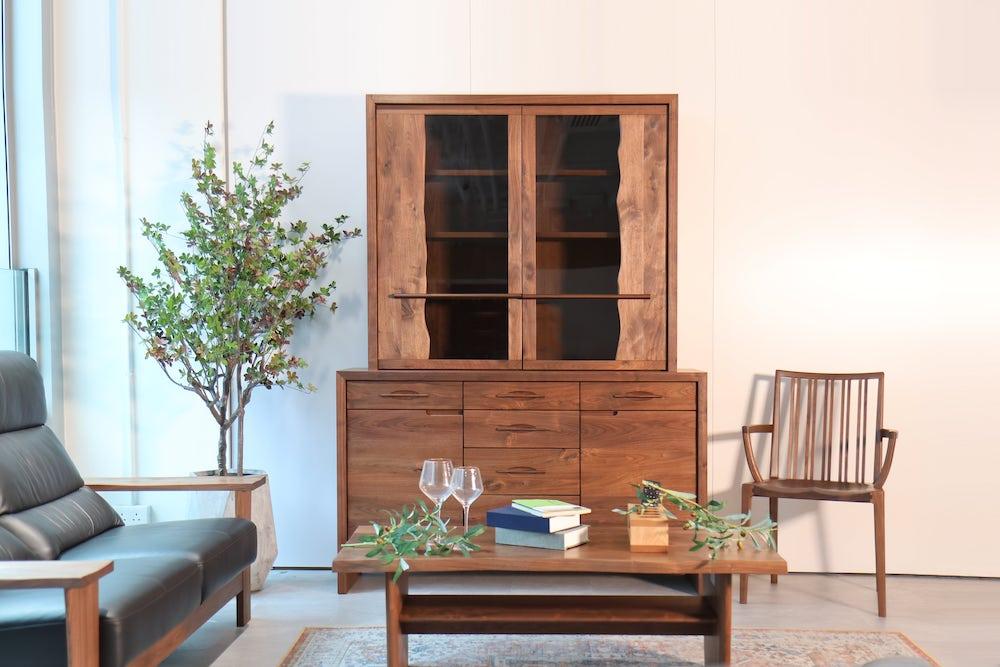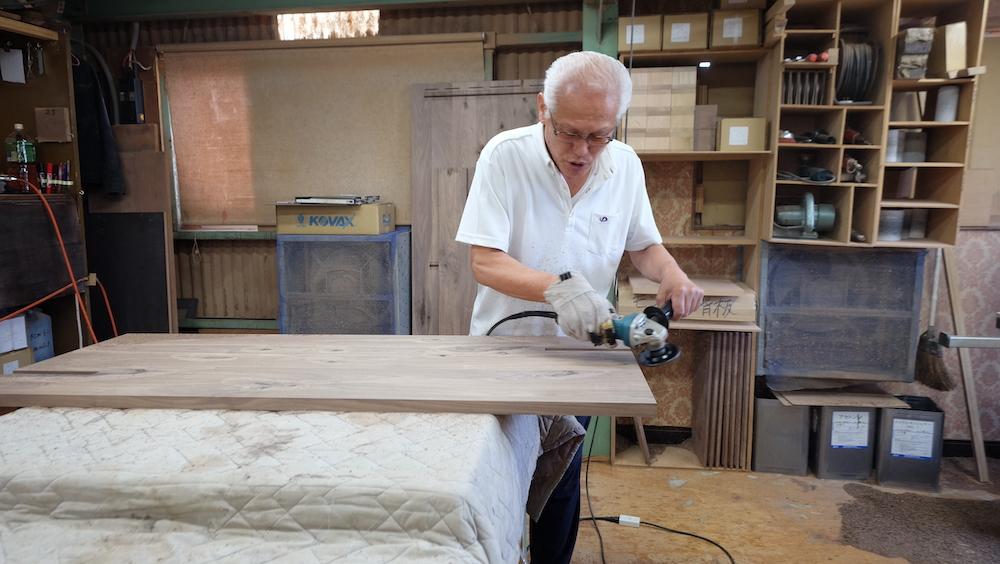 He knew nothing about carpentry when he first started out, but his uncle was always there to help. He worked hard in the factory and learned from experienced carpenters to hone his skills. Despite only having three employees, the small factory prospered during the 1970s due to the booming Japanese economy and the annual surge in weddings, which generated a consistent flow of clients. But the business environment has always been a battlefield, and large factories opted for automated production of wooden cabinets, their small factory began to experience underlying concerns. As such, Sakemi recognised the need for change and innovation, leading him into designing his own products.
"When I was about 21 or 22 years old, I showcased my self-designed wooden cabinets at an exhibition in Kyushu, and a businessman from Osaka bought them at a high price. After that, I realised my designs were valued by people, and there was a market for my business to thrive in," Sakemi tells us.
As he entered his thirties, Sakemi thought constantly about his future and found himself lost for a long time, unable to find a way out. However, fate had it that he would naturally find his way as a carpenter. In his confusion, he met an important person who told him that in order to survive, he needed to make high-end wooden cabinets. That person was Ginji Ohara, the father of the current president of the Japanese furniture brand Gankooyaji - the first-generation president of Gankooyaji.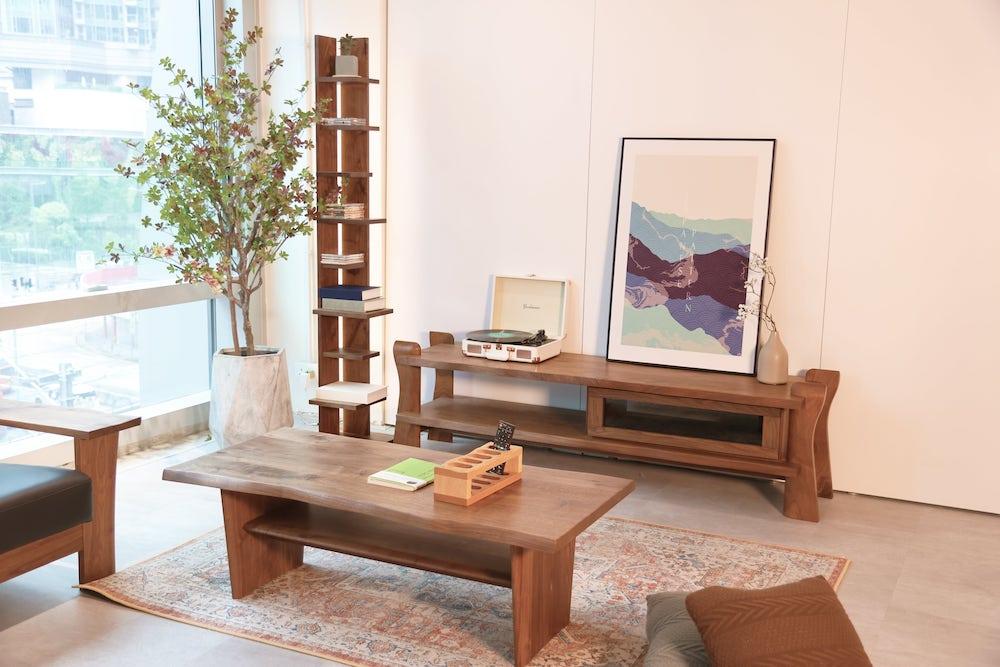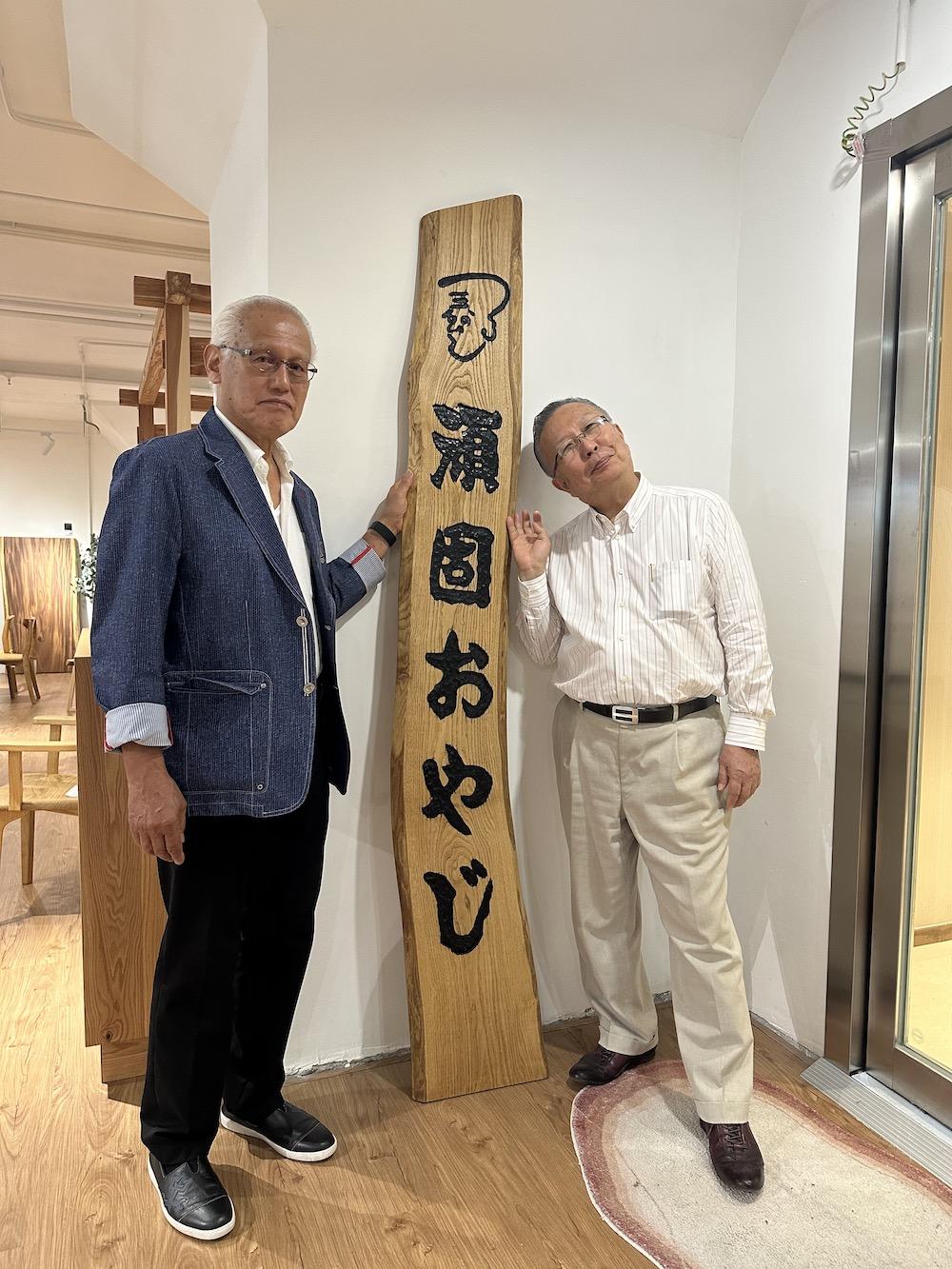 Toshiro Sakemi's factory has produced many handmade and exquisite wooden furniture under the brand Gankooyaji. He recalled: "Around the year 2000, the tradition of parents giving their daughters a dowry chest as a wedding gift stopped in Japan, which greatly affected our business." At that time, he was almost fifty years old. Over 100 factories producing dowry chests in Japan went bankrupt, and his small factory was also facing a crisis. However, fate presented him with an opportunity through another woodworker who was also collaborating with Gankooyaji. This became the turning point for him to switch his focus.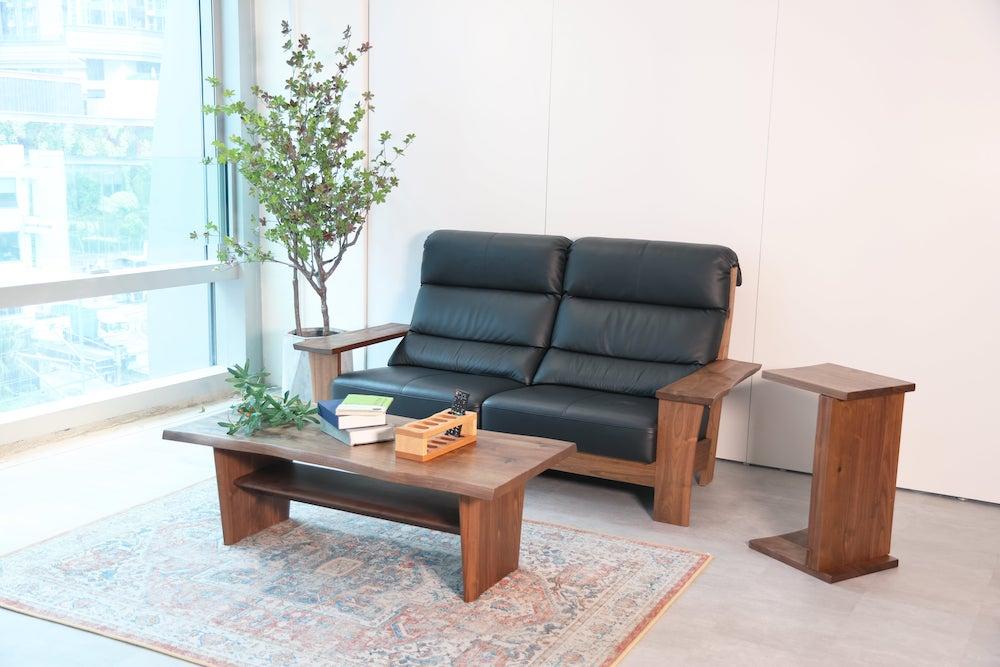 He said: "At first, our factory only made wooden cabinets. However, we were inspired by Mr. Katsumi Takeshi when he showed us that there was a good profit in making wooden tables and chairs. This encouraged our craftsmen to try making them, but we soon realised that making furniture that is stable and able to bear weight is a completely different challenge compared to making cabinets. It took us many failed attempts before we finally succeeded. But we didn't stop there; we also developed a method of creating handmade relief waves by combining multiple pieces of wood to form a flat surface that showcases the natural wood grain. We even kept the natural wood knots, which some people in the industry tend to discard, because we believe they add character and beauty to the wood." Many people in the industry reject wood materials with knots, but Toshiro Sakemi believes that these are the "expressions" of the wood. When combining the wood pieces, his team diligently fills the gaps around the knots and polishes them carefully, relentlessly pursuing beauty.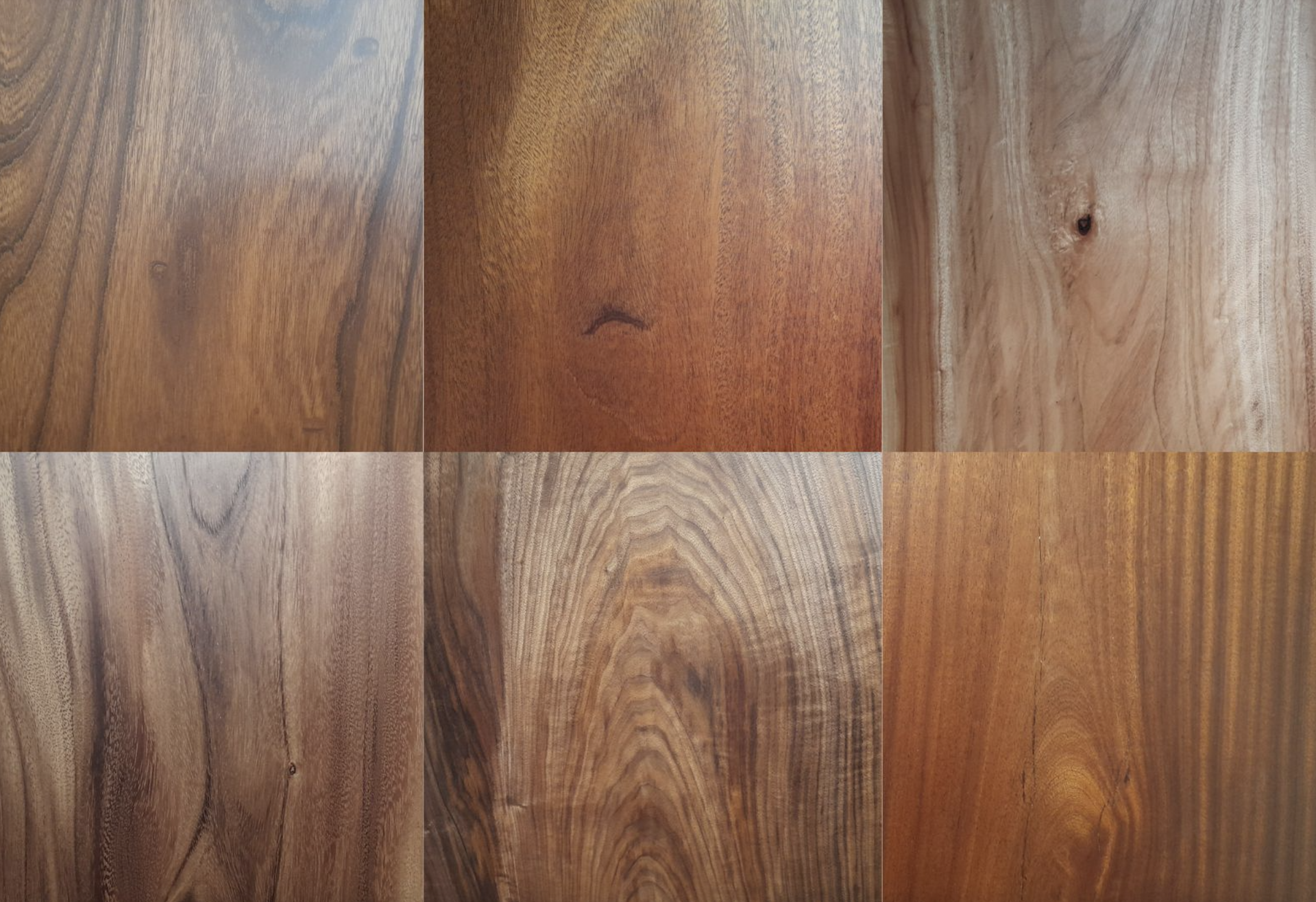 Despite experiencing difficult times, he never thought about changing his profession. He earnestly said, "I only know how to work with wood. Being a carpenter requires tremendous perseverance, as you will constantly face failure before finally creating excellent work." The wooden furniture he makes is sold at the Gankooyaji showroom located in Room 4, 6/F, Eastcore, 398 Kwun Tong Road, Kwun Tong, Hong Kong. Every day, he is motivated to work with his 18 staff members in the factory to create meticulously crafted, handmade wooden furniture.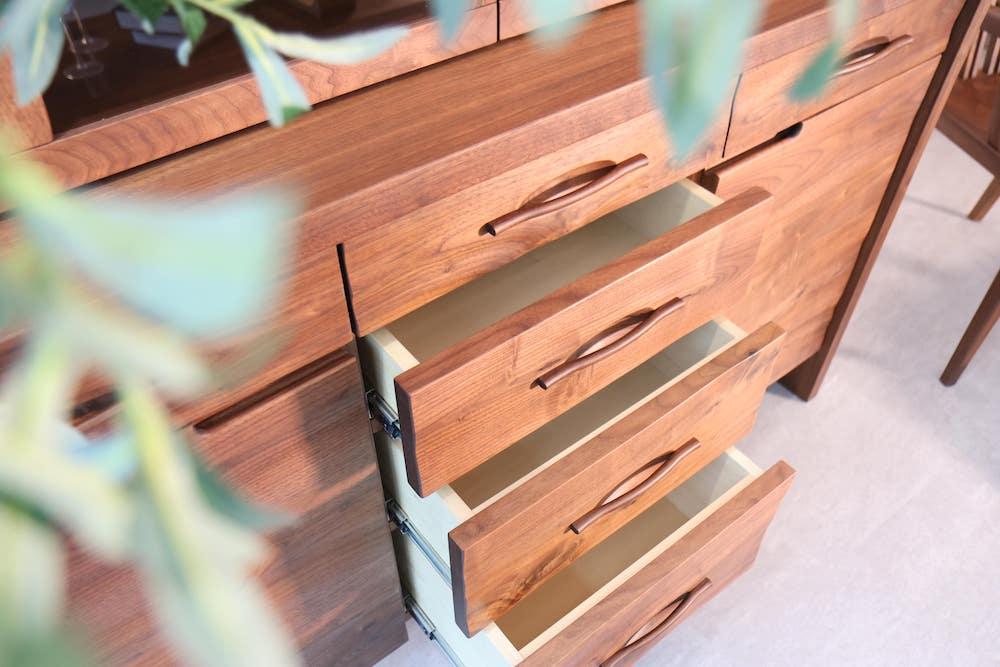 Follow Home Journal on Facebook, Instagram, YouTube,subscribe to our Newsletter.