Laminam has cemented its position as a prominent figure in the ceramic slab industry by demonstrating resolute commitment towards innovation in texturing, surfacing and artistic techniques. We sit down with, Matteo Messori – the Sales Director of LAMINAM Asia Pacific/Middle East – at Home Journal's Top 50 Cocktail Soirée to discuss the launch of their new product IN-SIDE, Laminam's dedication towards eco-friendly and sustainable manufacturing practices. Furthermore, he divulges Laminam's involvement and participation at the prestigious Salone del Mobile this year.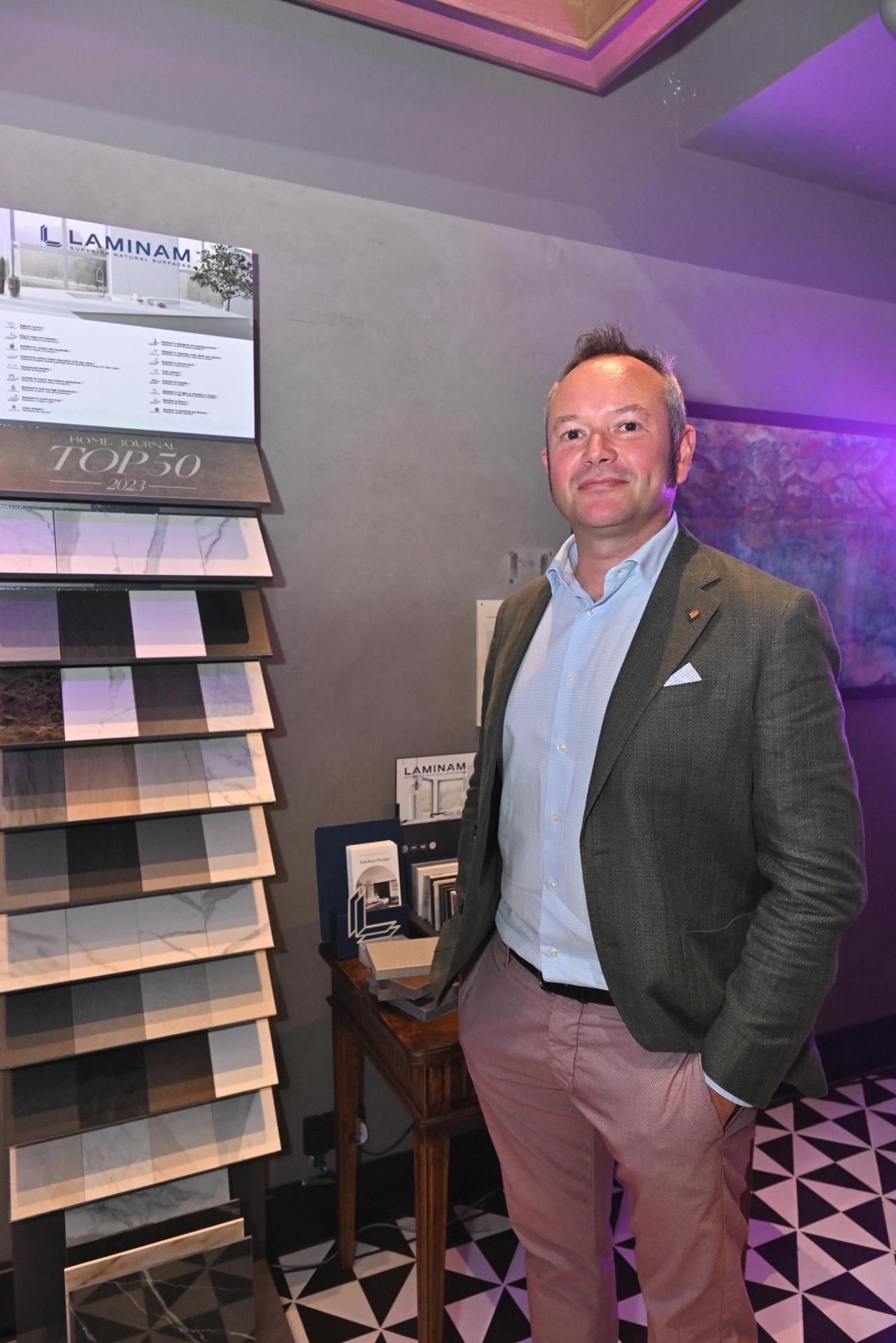 1. How does Laminam maintain its position as a pioneer in the ceramic slabs industry?
Laminam continues to lead the way in ceramic slabs by investing in cutting-edge technologies, innovative surfaces, and textures that can be applied to a broad range of fields and diverse applications, from architectural design to interior design.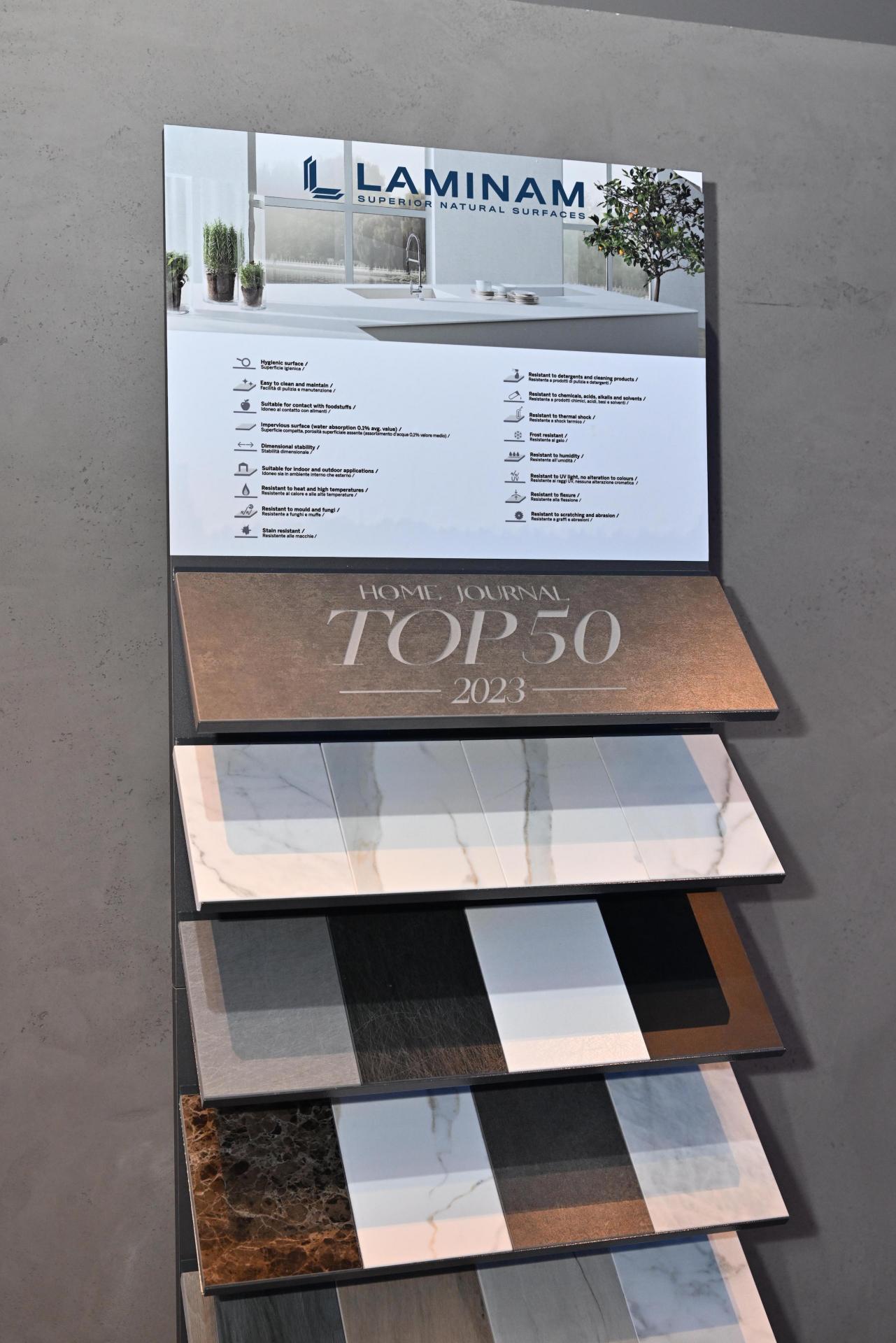 2. Can you tell us more about the IN-SIDE series and how it will impact the industry?
IN-SIDE represents our most significant industrial and technological advancement in the last five years. It is a pioneering product in our industry, as we have successfully achieved seamless continuity between the body and surface. While all Laminam products are already homogeneous with a 400 DPI print on top, IN-SIDE takes this to the next level, allowing the material to be perceived and handled as authentic natural stone.

We expanded our product range just last year with Laterre ( Le Terre ). The Laterre ( Le Terre ) collection comprises three warm and inviting colors that are incredibly architectural in style. Each colour scheme features three nuanced shades - a warm beige, a tobacco brown and a charcoal black. These unique shades are inspired by some of Italy's most distinctive regions. Matera, a unique repair site, Pompei, a well-known archaeological site, and Saturnia, a Tuscany-based hot spring area, all offer inspiration for this range.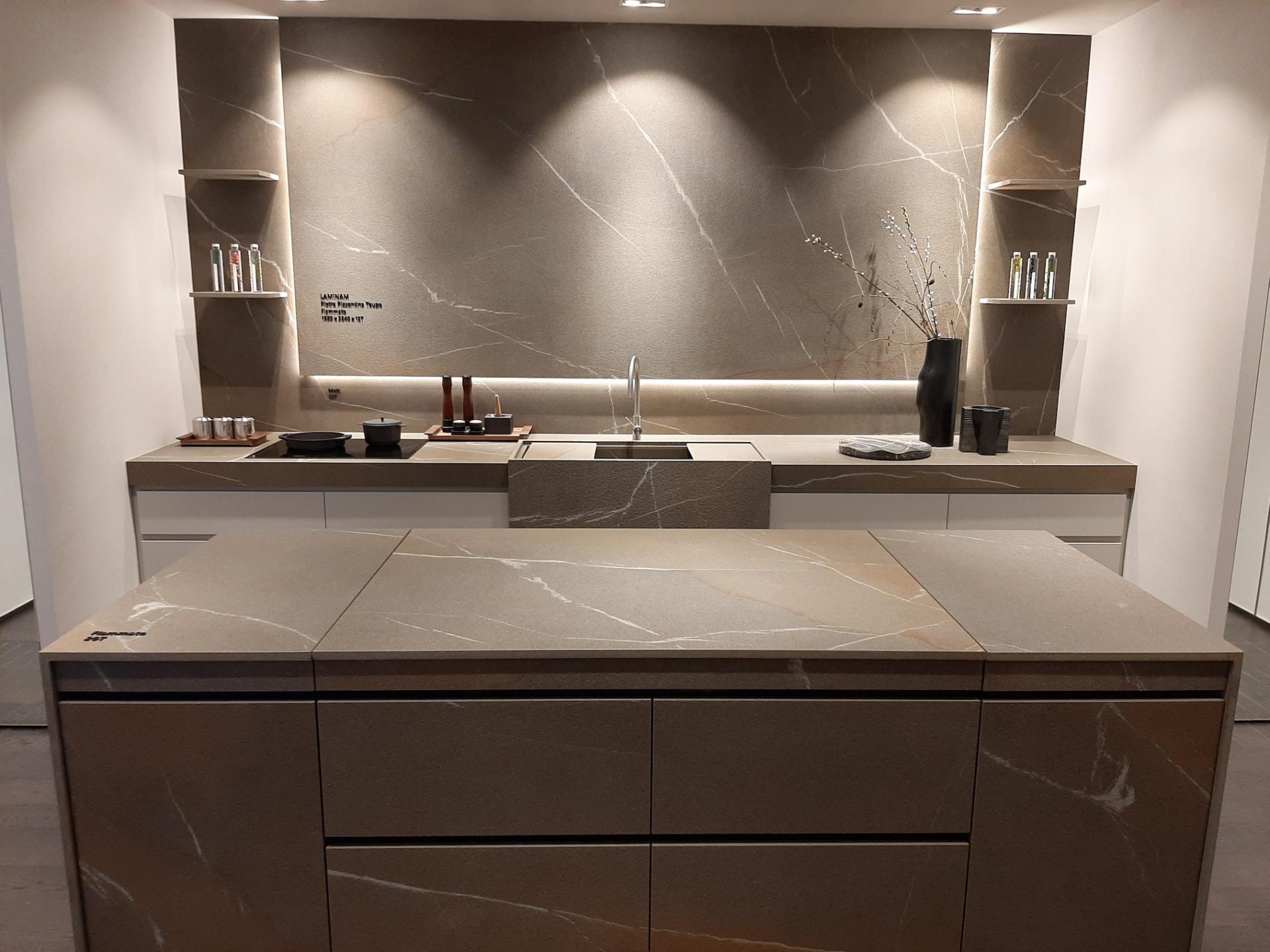 3. How does the IN-SIDE series integrate new technologies to create its unique features?
We have integrated various grains of natural products during the milling process since Laminam exclusively uses natural materials without any chemical additions during manufacturing. By meticulously selecting particular clays, we have expertly combined various grains to achieve the appearance of a natural rock surface or genuine stone.
4. How does Laminam plan to continue being at the forefront of environmentally sustainable ceramic slab production in the future?
Since our product concept involves thin and large panels, we have always made environmental consciousness a top priority. Our innovative approach means that we require less raw material and energy during the manufacturing process. This translates to more efficient transport with less pollution. Recently, we have expanded our production capacity by incorporating solar panels capable of reducing our gas usage during manufacturing by up to 30%, as well as implementing double layer kilns to double the quantity of production. Moreover, we have implemented a fully recycling system for the water we use, cleaning and reusing it in the milling process. In 2019, we began incorporating a minimum of 30% and up to 60% of recycled material in all of our products, prioritizing the circular economy and industrial processes and minimizing waste. We remain committed to optimizing every waste and reducing our environmental impact to create a more sustainable future for us all.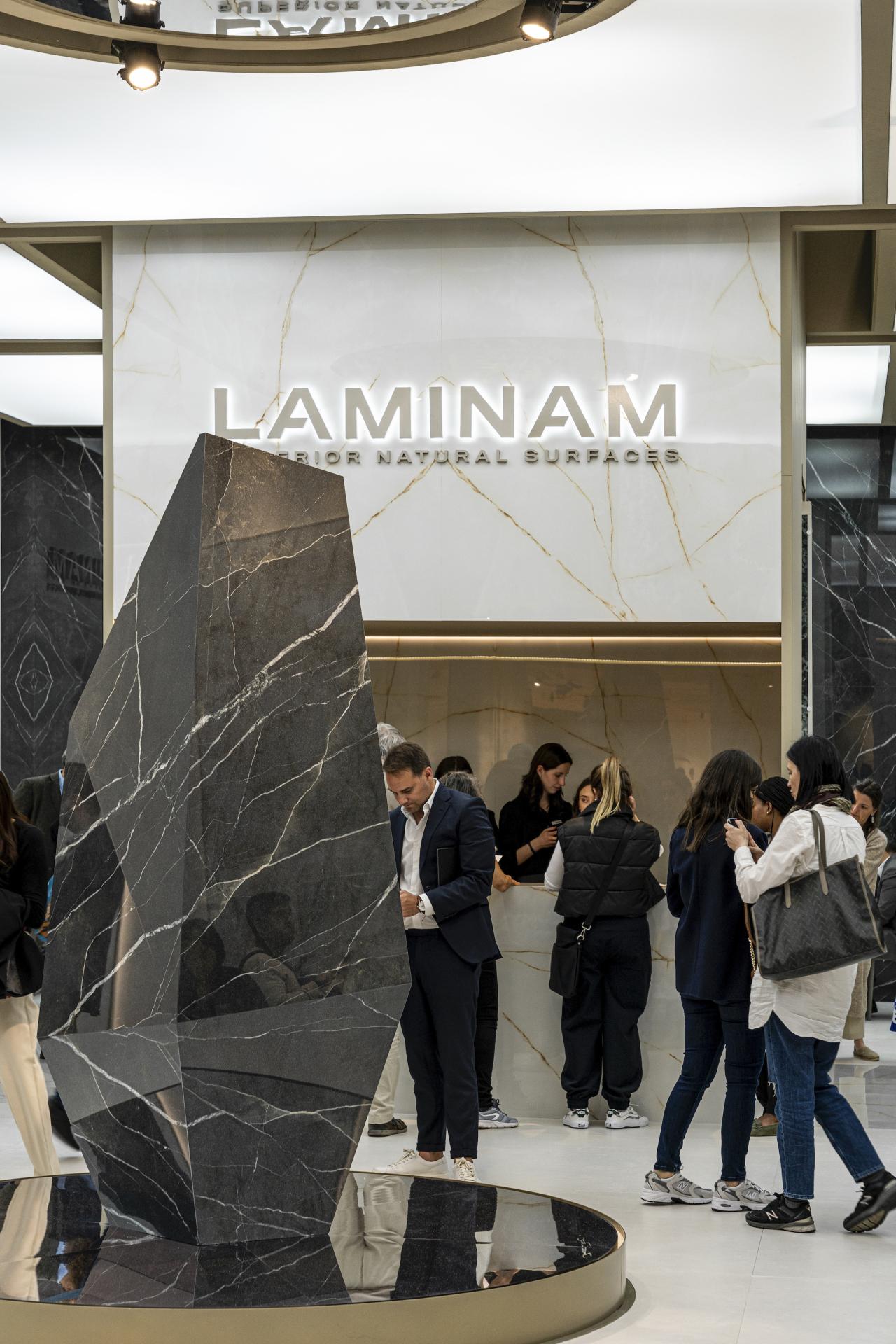 5. What trends and themes in the design industry did Laminam highlight at Salone del Mobile Milano?
At this year's Salone del mobile, we unveiled our latest collection, Diamond, which boasts two natural stone replicas - Calacatta Black and Cristallo Gold.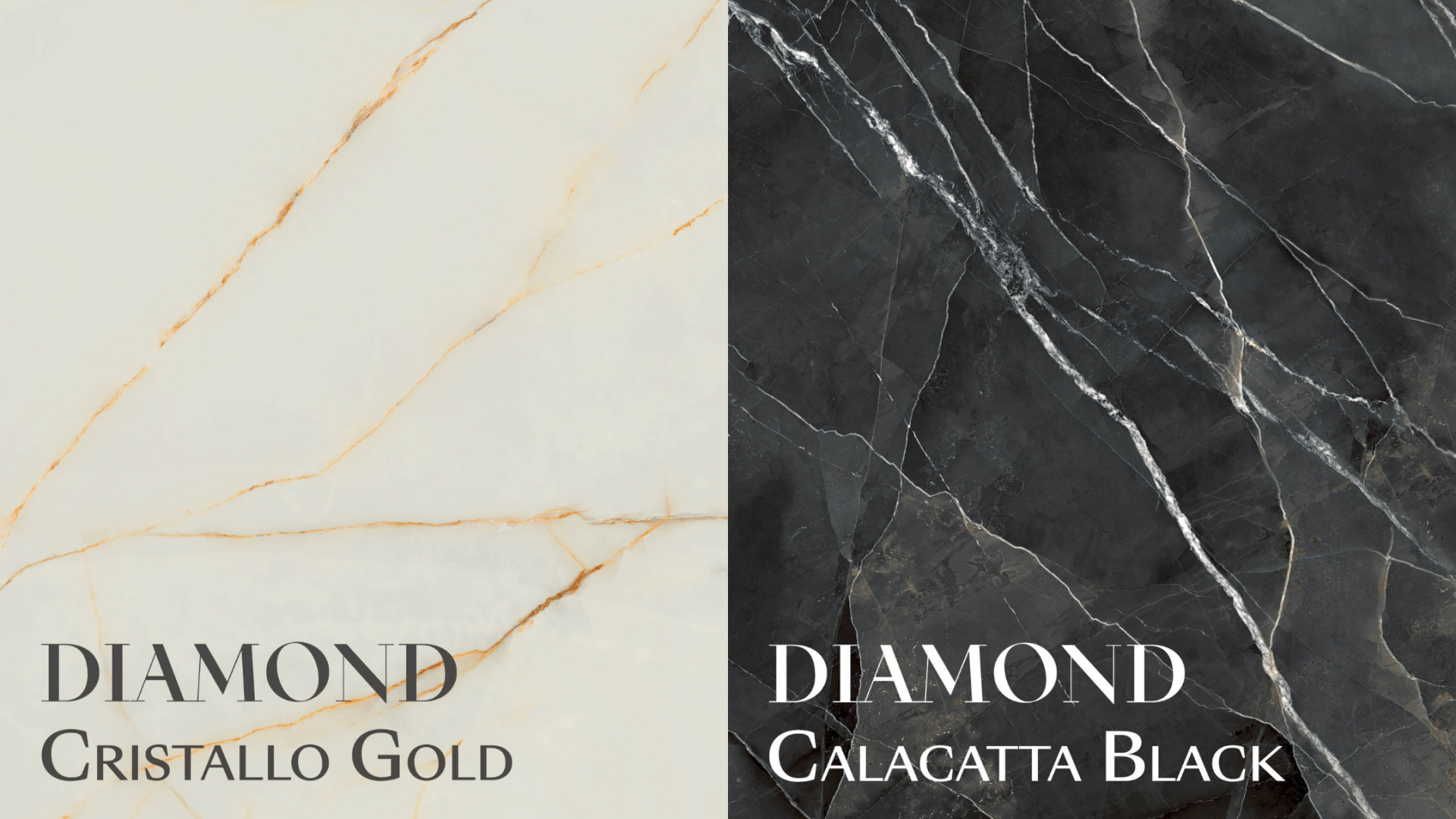 What's more, we're proud to be pioneers in the industry, as we're launching not one but two finishes. The first of these, called Caress, is aptly named due to its smooth and warm texture that mimics the honed finish of the originals. This finish retains all of the product's practical properties, such as being non-absorbent, hygienic, and resistant to acid and bacteria. Our second finish, Polished Starlit, uses a special formula based on quartz powder that creates a new lighting experience.