As one of the seven design studios gaining the SGS x ADC Interior Design Service Excellence Certificate this year, Lusso Design is the brainchild of husband-and-wife duo Marco Yiu and Lily Wong. Here Wong talks about professional qualifications in the interior design industry and where their firm is heading in the future.
"We're very happy in obtaining the qualification. Home Journal recommends us the Certificate and because we're not aware of any licensing available in the industry, we jumped at the chance," recalls Lily Wong, Interior Design Director at Lusso Design.
Established in 2010, Lusso Design is founded by Marco Yiu and Lily Wong and together they've worked on dozens of projects in Hong Kong and mainland China, spanning everything from show flats, clubhouses, sales offices to posh villas.
While Yiu is the project manager overseeing every project from start to finish, Wong helms the company's design arm. "I think the fact that we work very closely with each other – from initial consultation to coming up with a design scheme and after-sales service – gives us an edge," Wong says.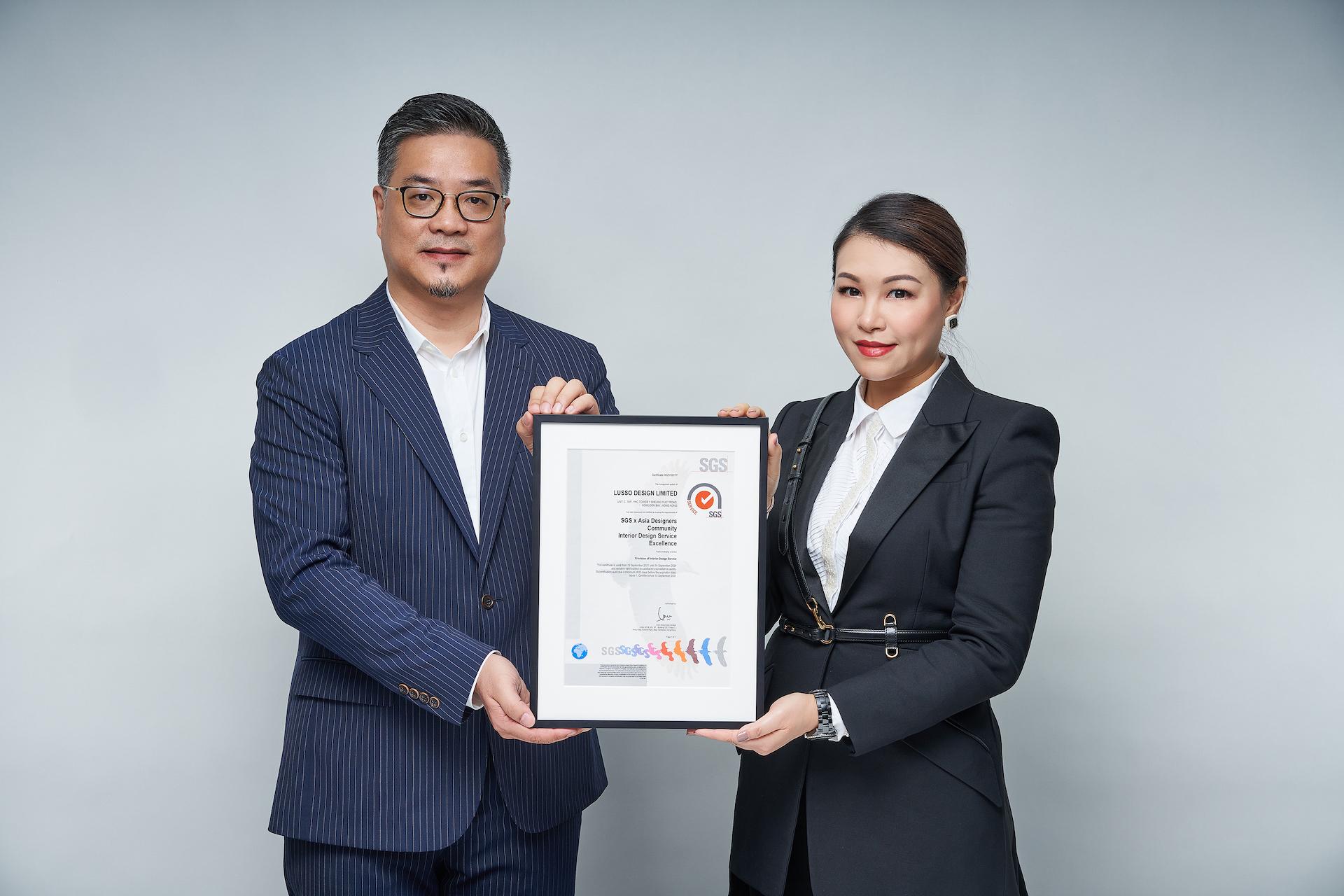 On applying for the Certificate, Wong says that they had to "prepare sets of documents on the projects we did over the years, like images and clients' feedback, in addition to face-to-face interviews with SGS's local experts. The point is to make sure that everything we do complies with law, ethics, and industrial regulations."
As the studio is looking to open a branch office in mainland China, Wong is positive that the Certificate will help differentiate them in the market. "Qualification and licensing are big in the China market and because we mostly do referral clients, the scheme can certainly help with the word-of-mouth aspect of the business."
Wong adds that renovation frauds are not uncommon in the interior design industry. "I've heard of design firms demanding an outrageously expensive down payment and vague contracts that don't include any necessary terms. The Certificate is useful in differentiating professional practices from scammers, building a positive image for the design industry."
Learn more about Lusso Design here.