What might a New York City condo, a private residence in Shanghai and an early-20th century hotel in Paris have in common? If they're grand in stature and eclectic in influences, yet cohesive in design, it's likely they've been designed by Cyril Vergniol, the French interior designer who manages to keep a low profile while his name floats around in conversations among the gilded class, especially among those looking to spruce up their private abodes.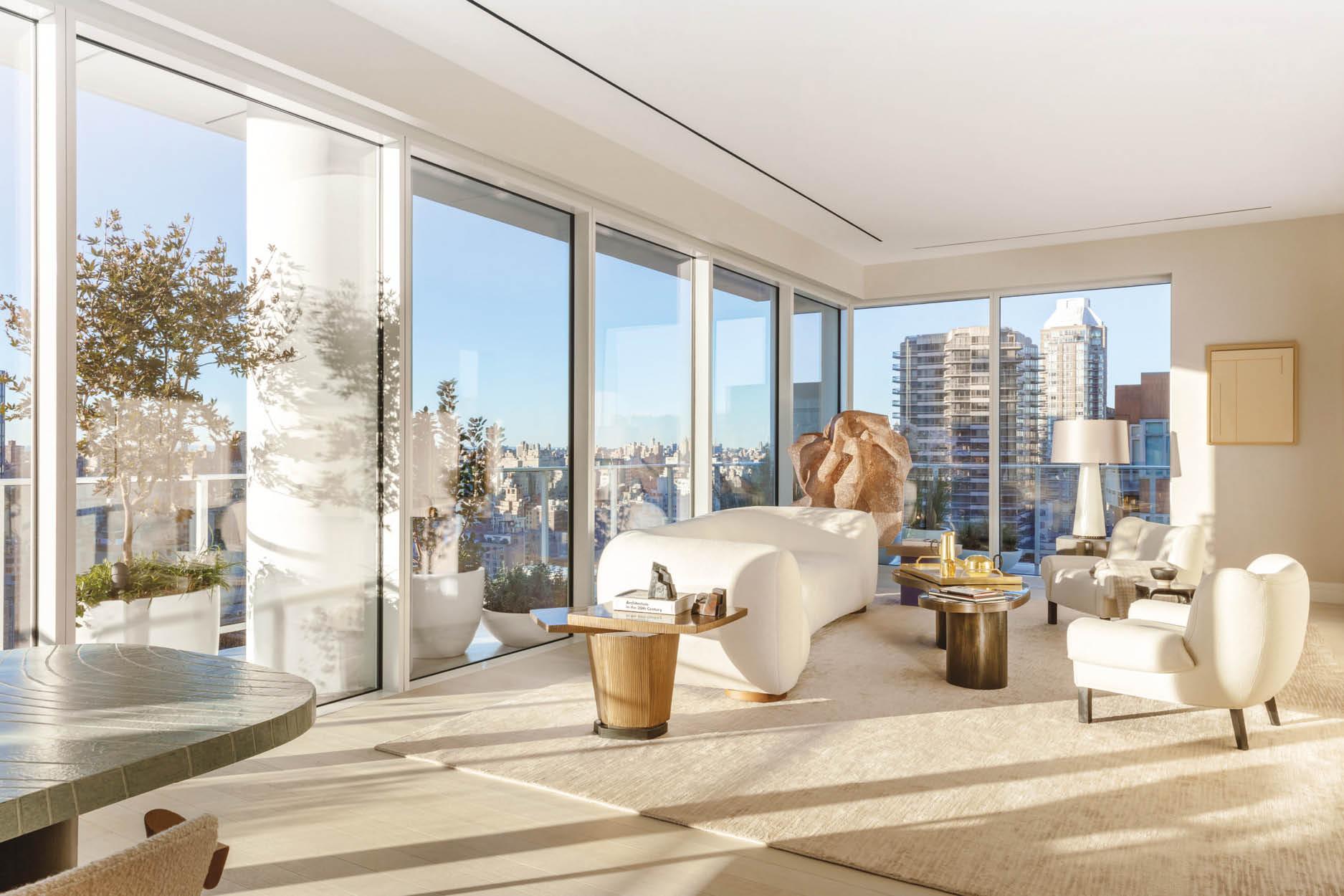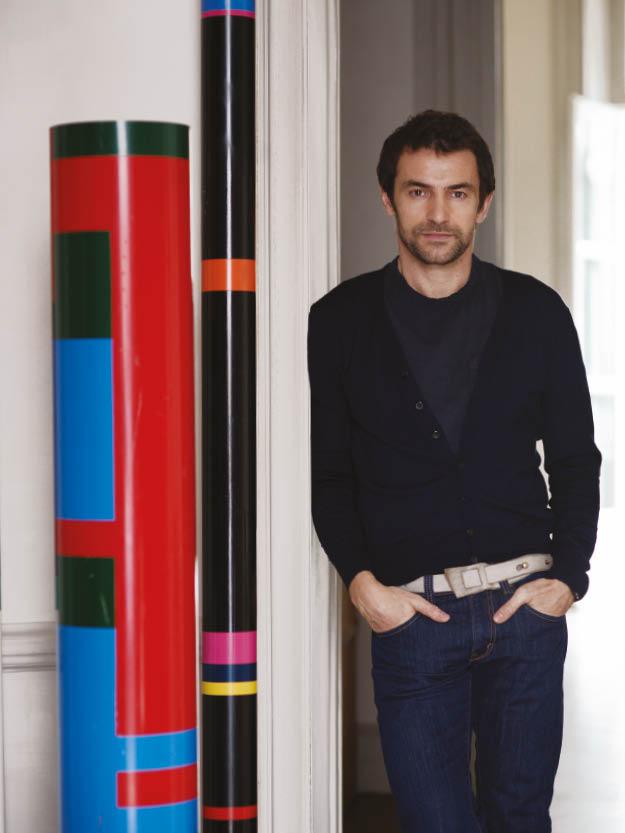 Cyril's talents lie in marrying a variety of artistic influences to create spaces with bold character. He was among the interior designers to work on the renovation of the esteemed Hôtel de Crillon in Paris, where he updated guest rooms to reflect the 18th-century building's grandeur while incorporating contemporary furnishings. Recently in New York, Cyril was enlisted by Macklowe Properties to design two model units for 200 East 59th Street, a new residential tower. There, the designer took inspiration from surrealists to furnish the residences.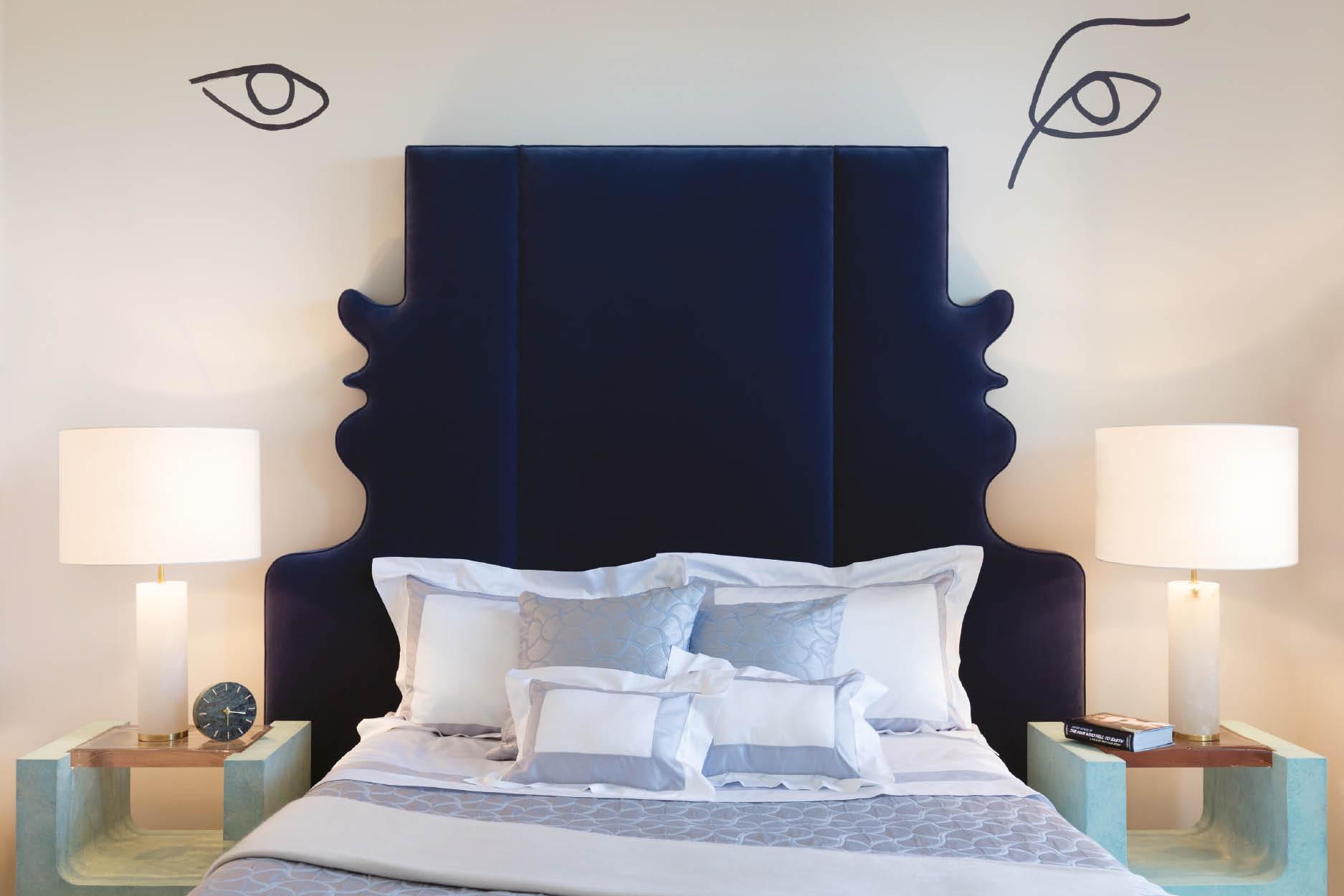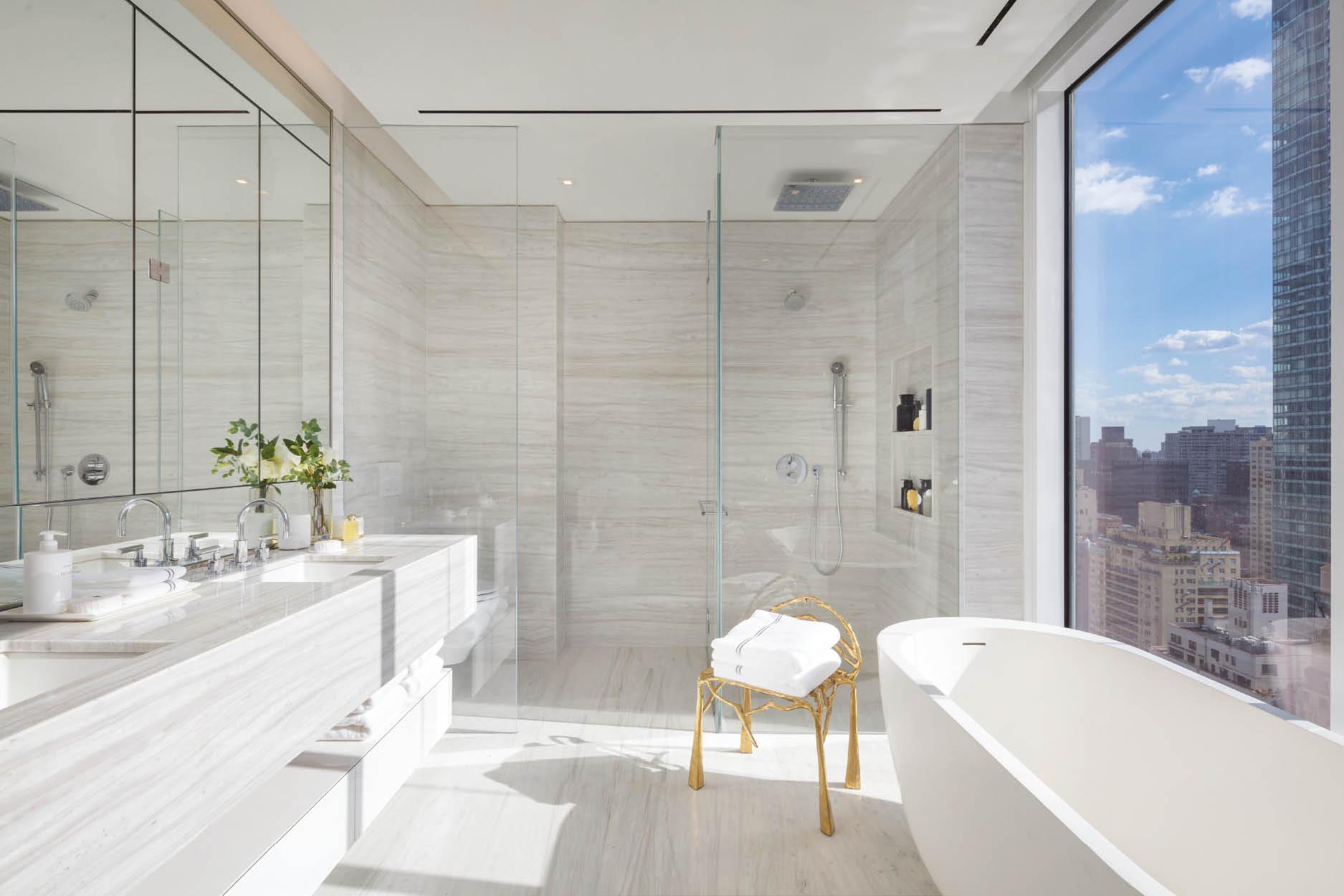 "Harry Macklowe asked for something unexpected and far from the usual impeccable show flat," explains Cyril. "He wanted each unit to be 'daring'. To achieve the look with a twist of glamour, I looked to France's surrealist movement of the mid-'50s. It was an artistic movement that wanted to use all creative and expressive techniques in a free spirit. I was inspired by the great artists, including René Magritte, Salvador Dalí, Max Ernst and Joan Miró, along with their collectors or 'sponsors' such as Peggy Guggenheim, who created the concept of surrealism."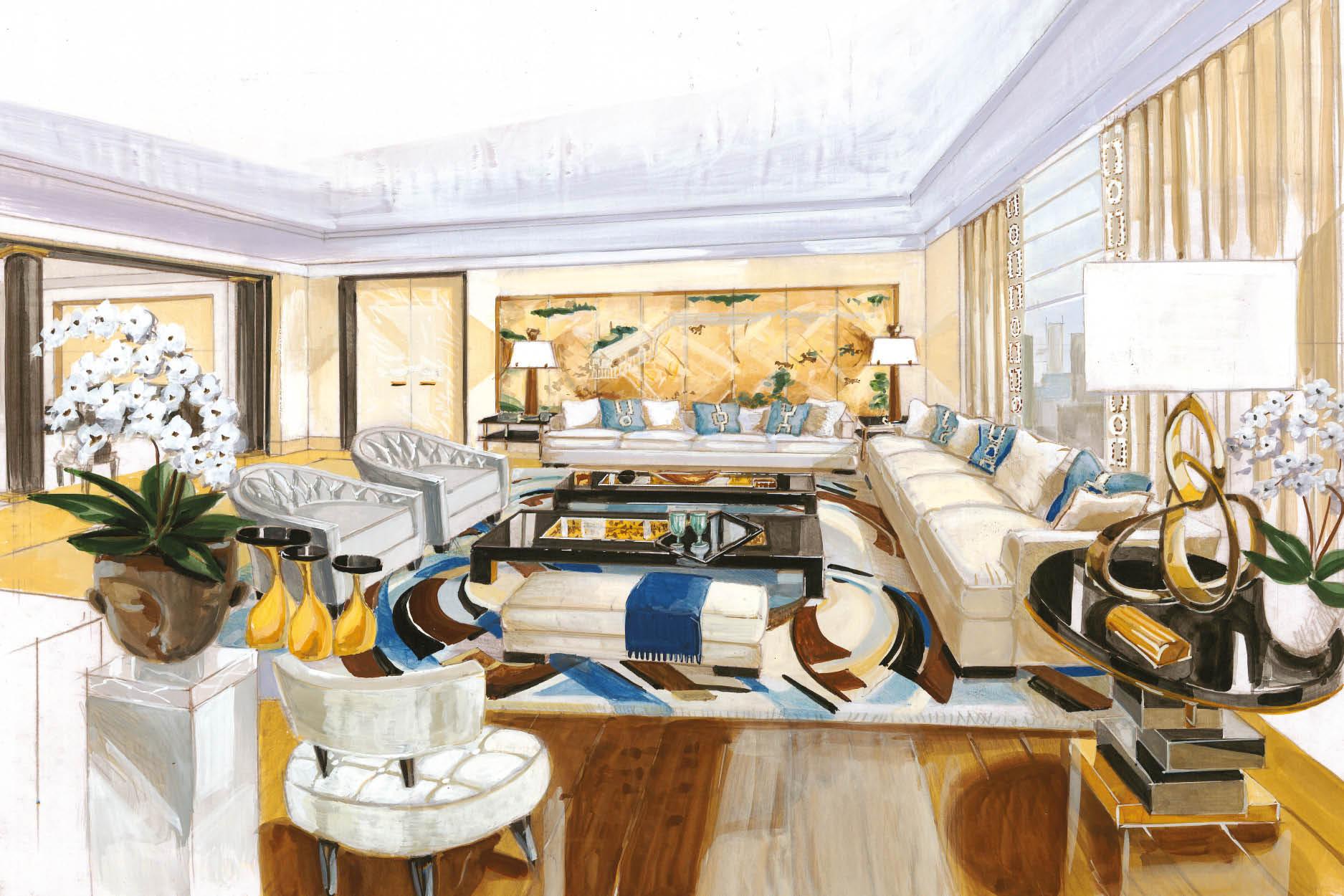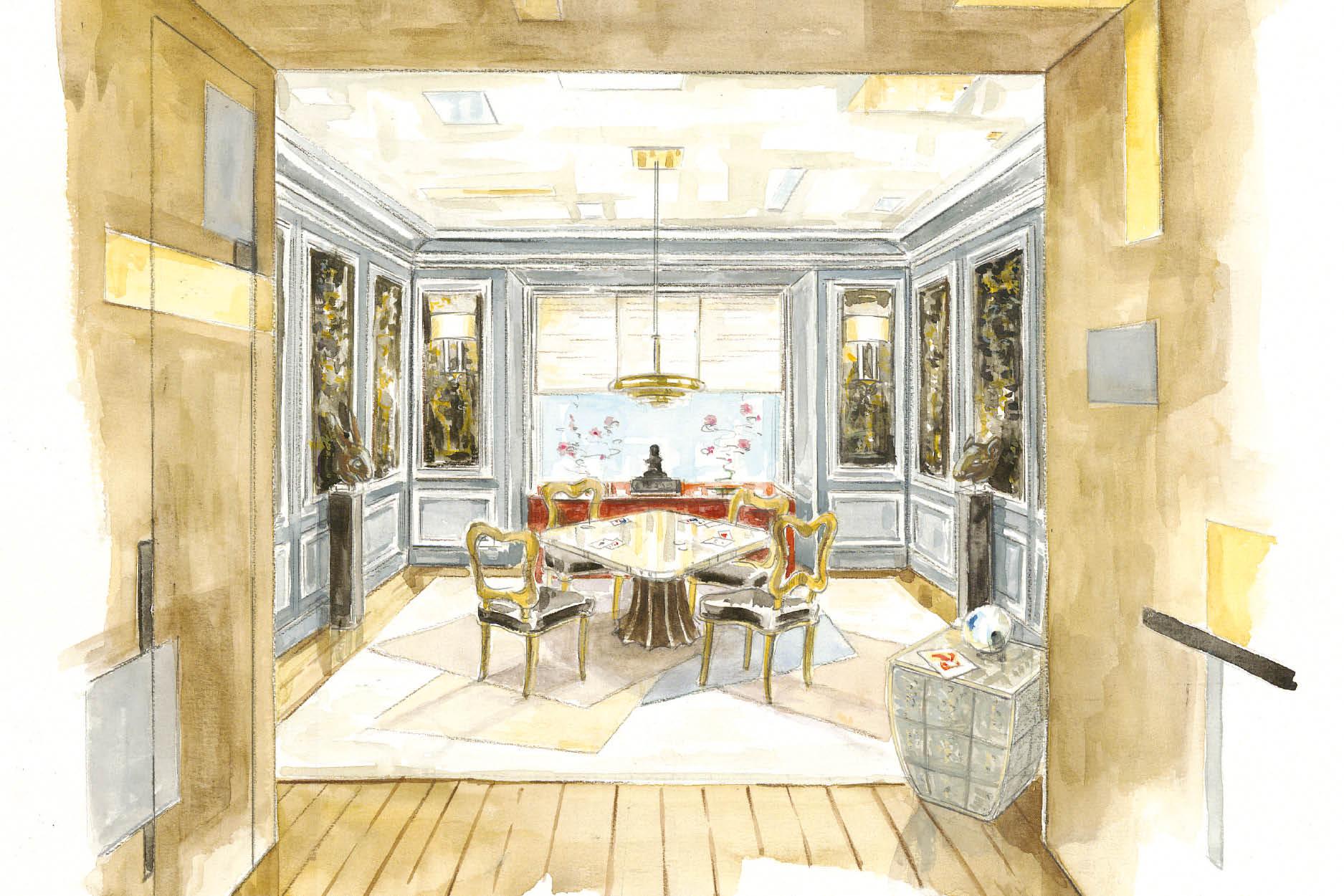 Here, custom pieces made out of cast bronze, handmade glass, plaster and wood sit with vintage furniture sourced from Sweden, Denmark, Italy, France and New York. There's a sculpture of a monkey encrusted with Swarovski crystals, while in a bedroom, a pair of hand-painted eyes stares curiously out of a white wall, inspired by Jean Cocteau's surreal drawings.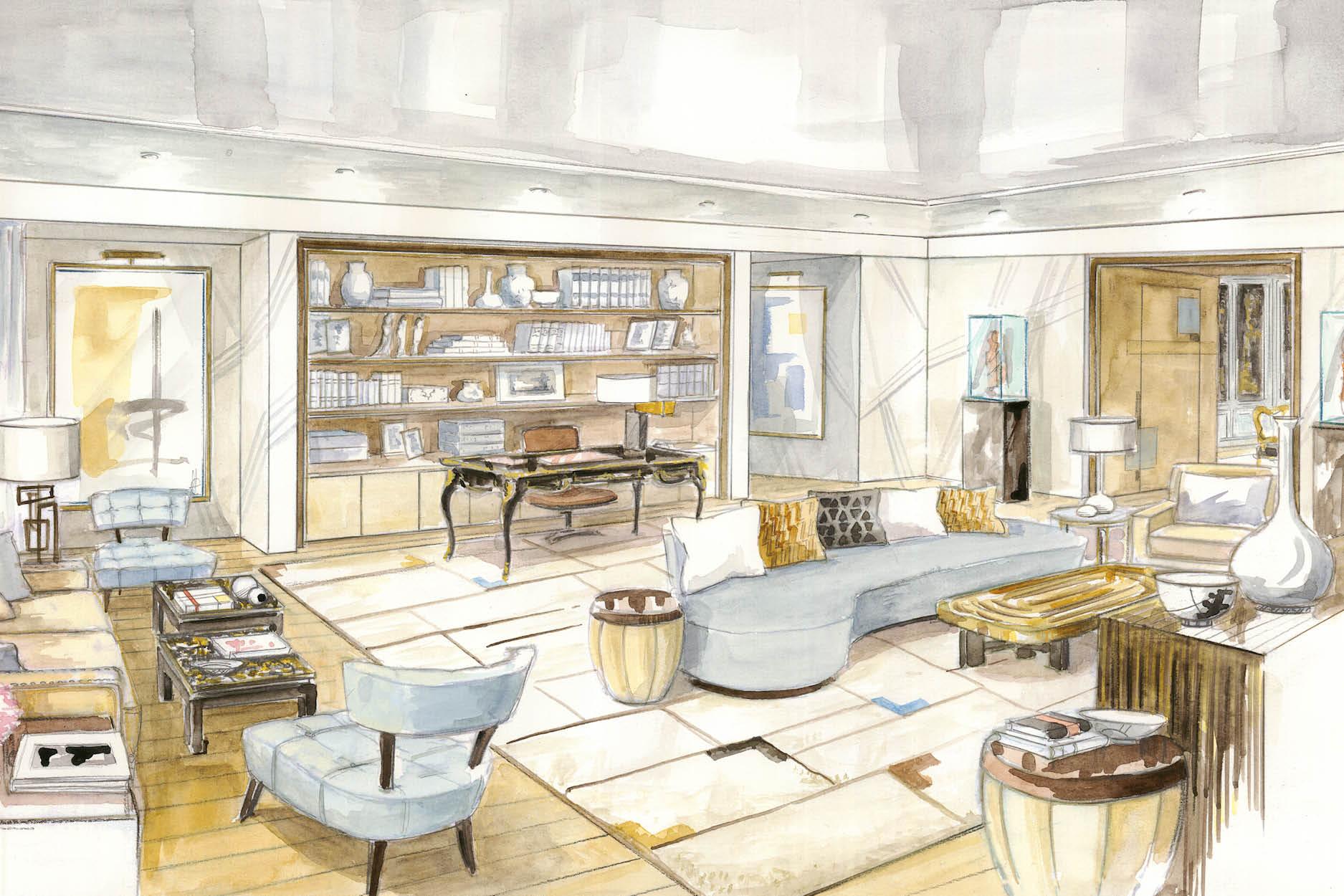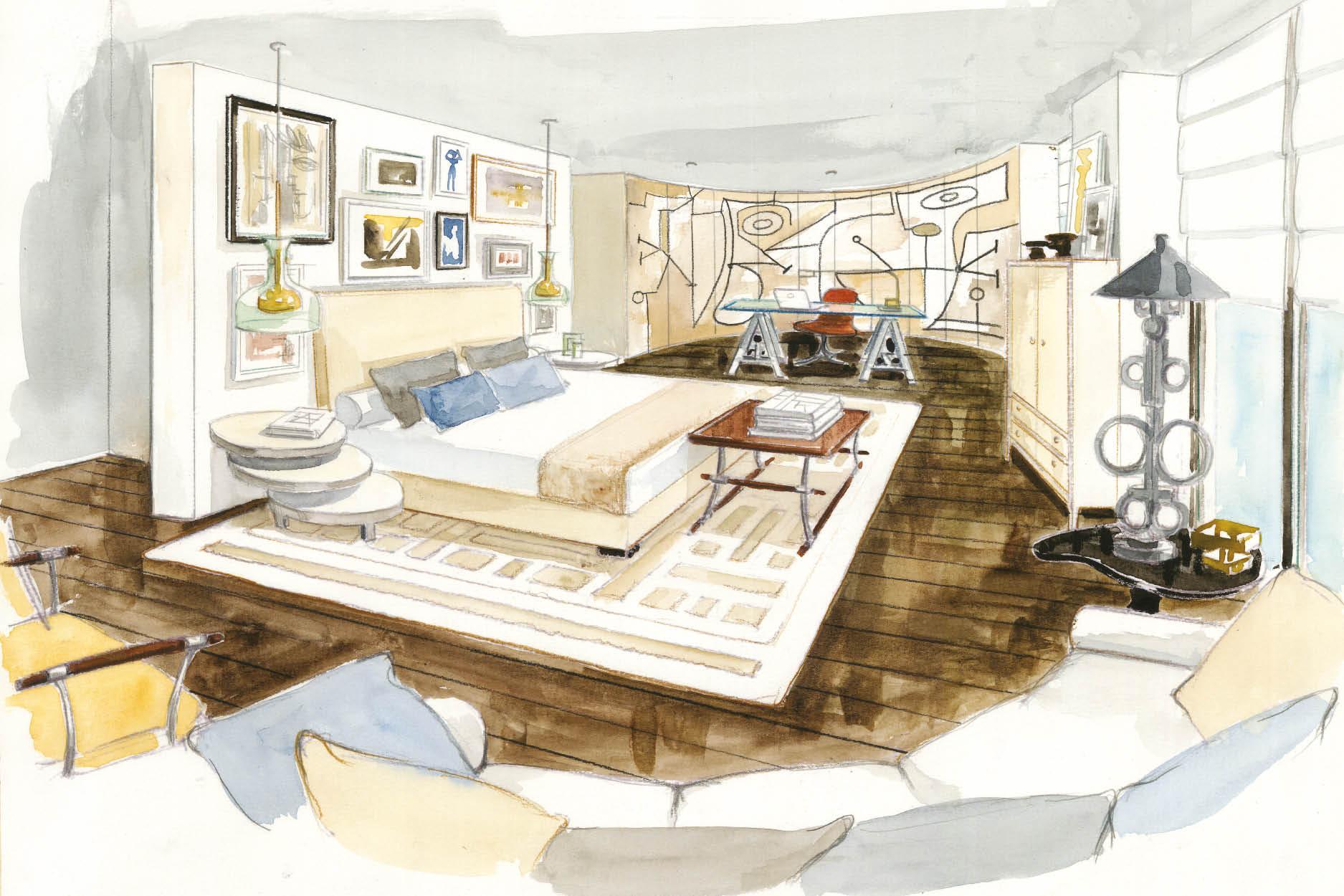 In Asia, Cyril is also known for designing the homes and yachts of many in influential business circles. Among his projects is a home in Shanghai that brings together "French art deco influences and features by traditional Asian and Chinese artisans," as he describes it. An example is found in the mahjong room. "We inserted traditional lacquered panels from a 19th-century Chinese screen into French boiserie, and then covered the boiserie with blue-grey silk velvet. The entrance stands out with hand-texturised bronze panelling. The result is a modern approach to the French art deco motif, using the best of local craftsmanship."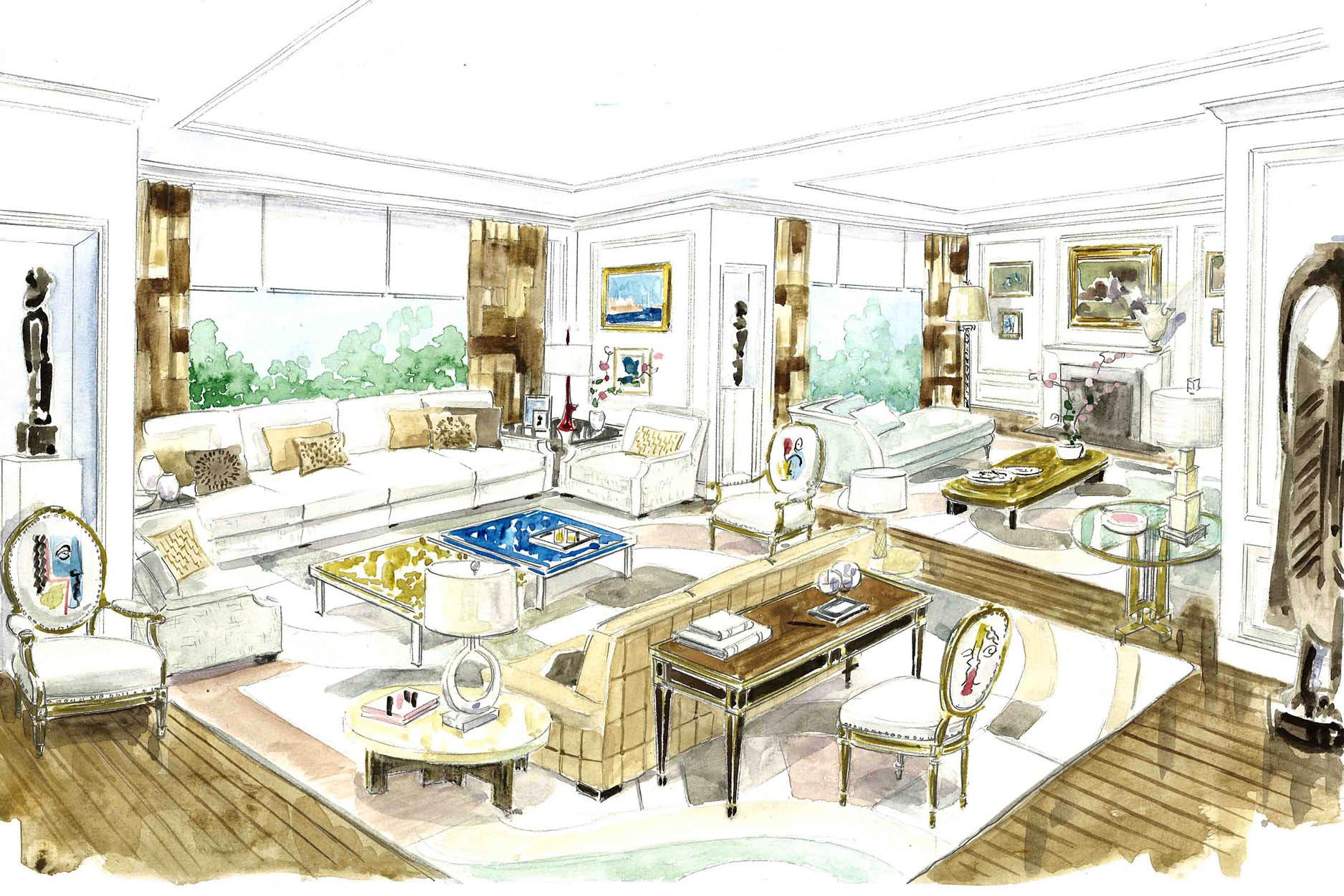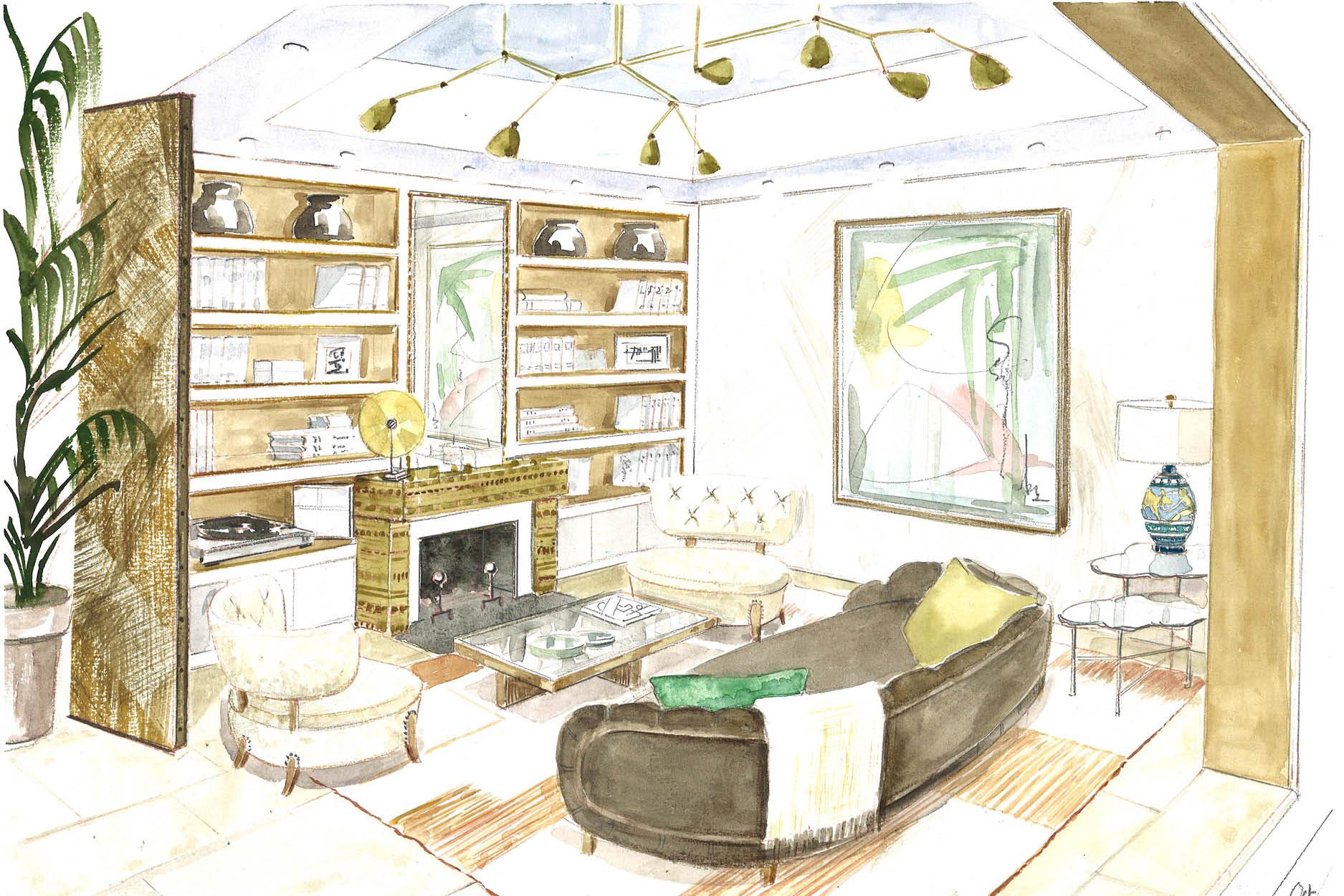 While Cyril points out that he doesn't work with a "signature style", a common thread that runs throughout his projects is the presence of European design elements. "I always adapt myself to the architecture and localisation, then to my client's tastes or preferences," he says. "And then, of course, I add pieces or details that I like, and that are often based on a European decorative period. France had the richest art deco history from the 18th century to the '70s, so it's natural for me to pick up some of these details and try to reinterpret them."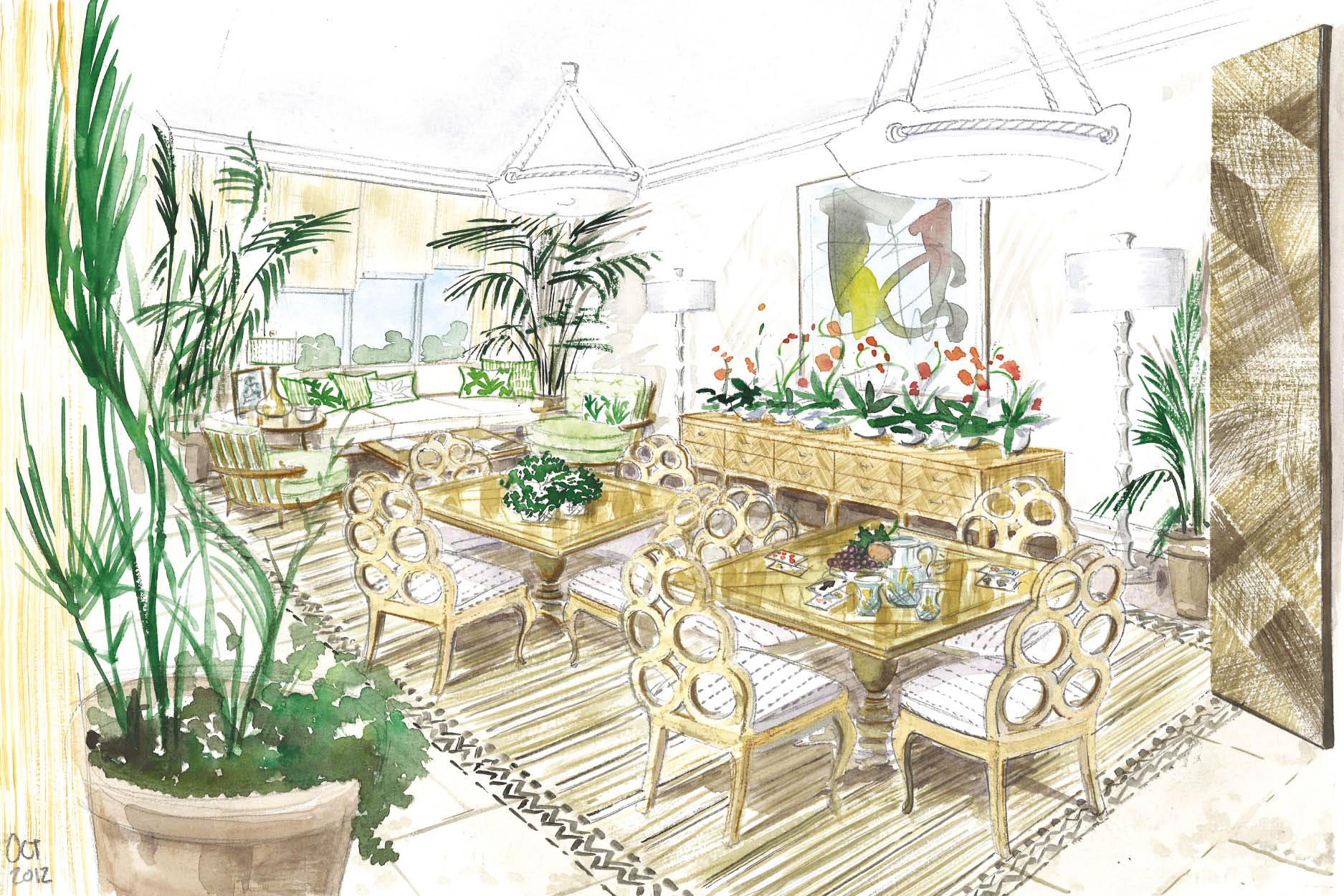 "We try to be very eclectic in our approach," adds Cyril. "It's sometimes difficult to pull off because it requires more work, but it is more interesting to be different and unique." And it shows, especially considering the quiet droves of the elite that approach him to work his magic. "I think that when clients come to me from Seoul, New York or Istanbul, they're looking for this almost imperceptible twist."
Photography: DBOX
Production: Nikey Cheng
See more: Designer Rosie Li and Her Modern, Sculptural Lighting Creations