The worlds of fashion and interior design have become increasingly intertwined in recent years – and not only does the synergy make sense, it also opens up a spectrum of possibilities.
For an example of how fashion is enriching the home, look no further than the recent collaboration between Edgardo Osorio, the founder and creative director of luxury footwear label Aquazzura, and bespoke wallpaper and fabric powerhouse de Gournay, which recently introduced lines by Moda Operandi and model Kate Moss, among others.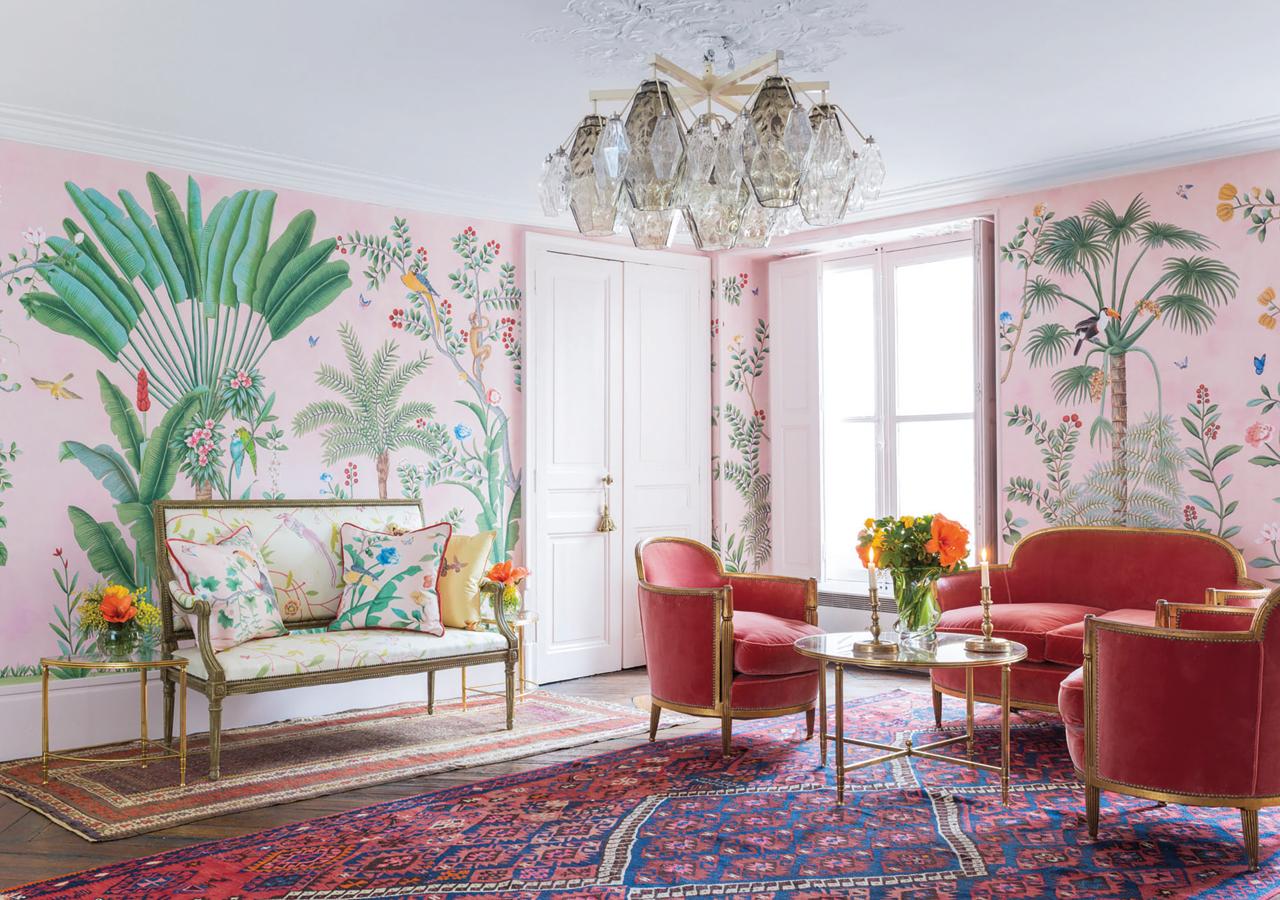 The first iteration of the Amazonia collection
Featuring a vivid reimagination of chinoiserie, Amazonia is Osorio's second collection for de Gournay. It references 18th-century illustrations by Albertus Seba and murals by Juan Gatti while paying homage to panoramas of the Amazon jungle, a nod to Osorio's Colombian roots.
Here, he speaks with Home Journal about his inspirations, influences, and design philosophy.
I'm a very eclectic person. I love things, people and places with character and personality. I'm Colombian, but of French and Syrian descent, and grew up between Miami, London, Colombia and Italy. My style, like my own history, is a mix of cultures, periods and different things that make my style my own. I like mixing the antique and the contemporary to create new things and give them a twist.
I travel nine months a year all over the world, and much of my inspiration comes from my travels and the women I meet along the way. I often look to art, both modern and past, to inspire the colours I use in my designs. Architecture is another one of my big passions. My mother is an interior decorator and I inherited a passion for design, so that's always been a big influence in my work. I often attend design fairs like PAD in London and Salone del Mobile in Milan, and go to flea markets, auctions and antique shops. I love to design when I'm by the sea. It relaxes me and gives me energy.
I always think more is more – and it's also more fun! — Edgardo Osorio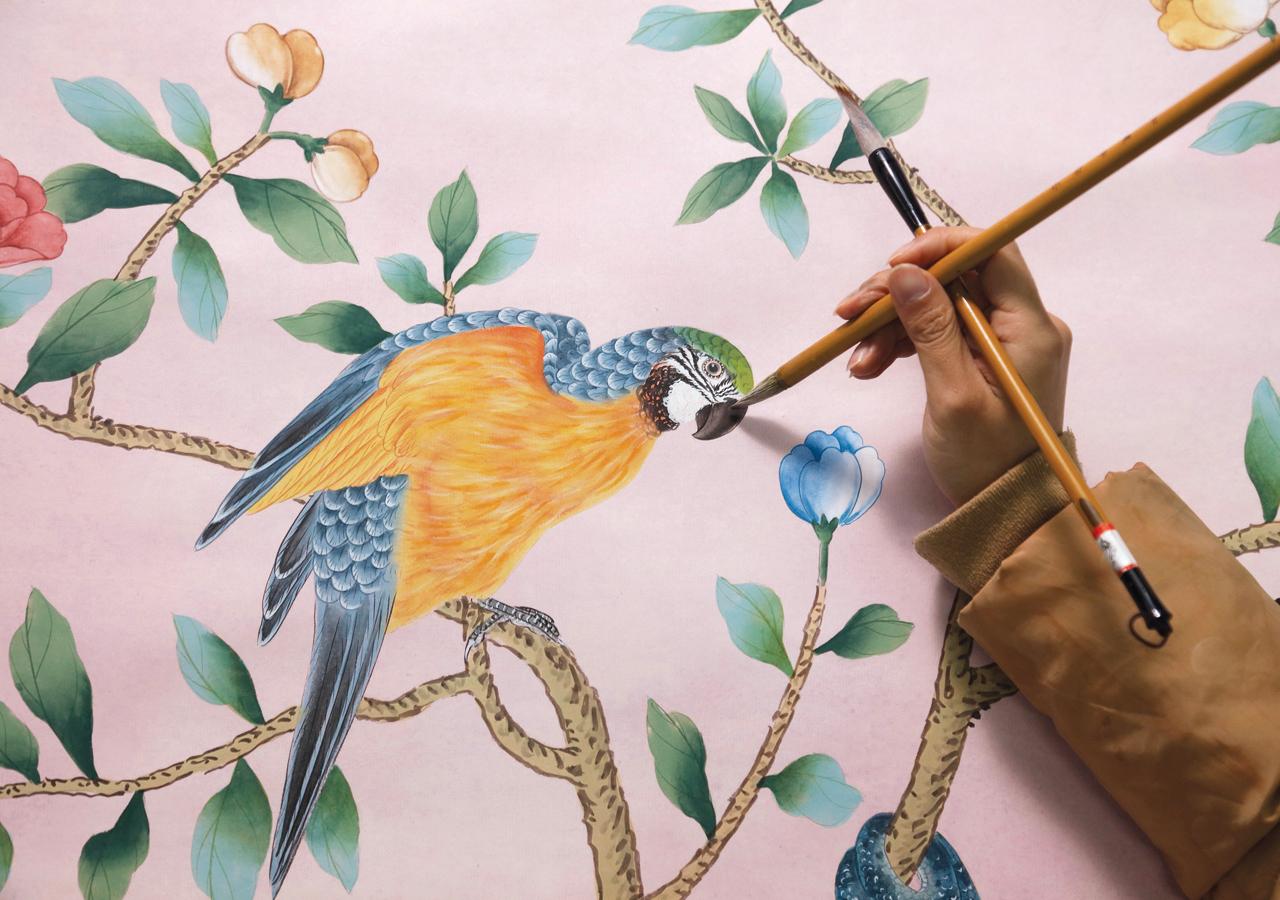 I've always admired de Gournay's precious techniques and sense of artistry. Being a great fan of its fabrics and wallcoverings, I was deeply fascinated by the idea that women could wear luxurious shoes that reflect the same beauty of de Gournay interiors. Working with the brand on our first collaboration represented a wonderful occasion to bring ideas together with an exceptionally creative team. Our vision and approach to design matched as perfectly as I expected, and with the success of our first capsule collection, working together a second time just came very naturally.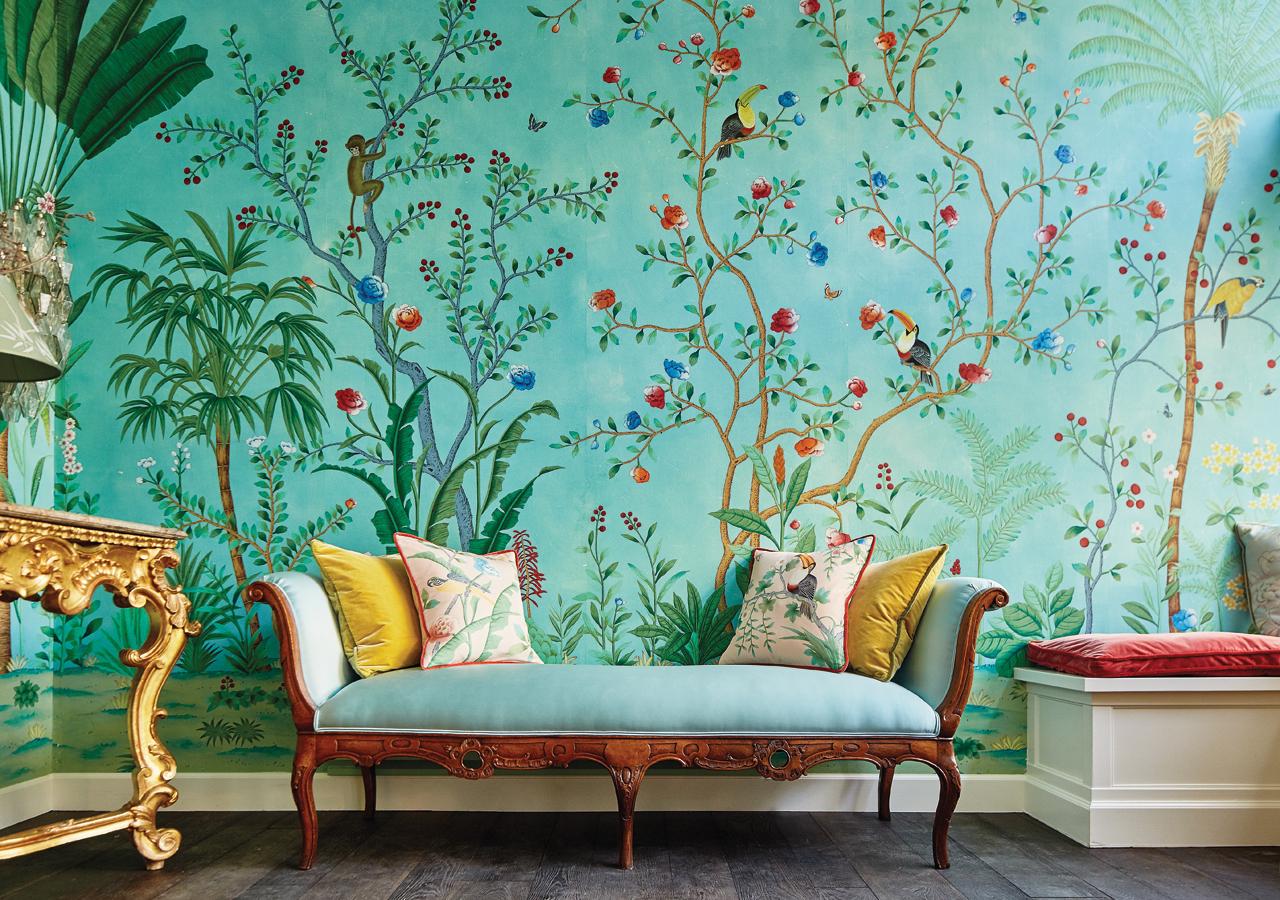 The new colourway features deeper tones on vibrant shades of blue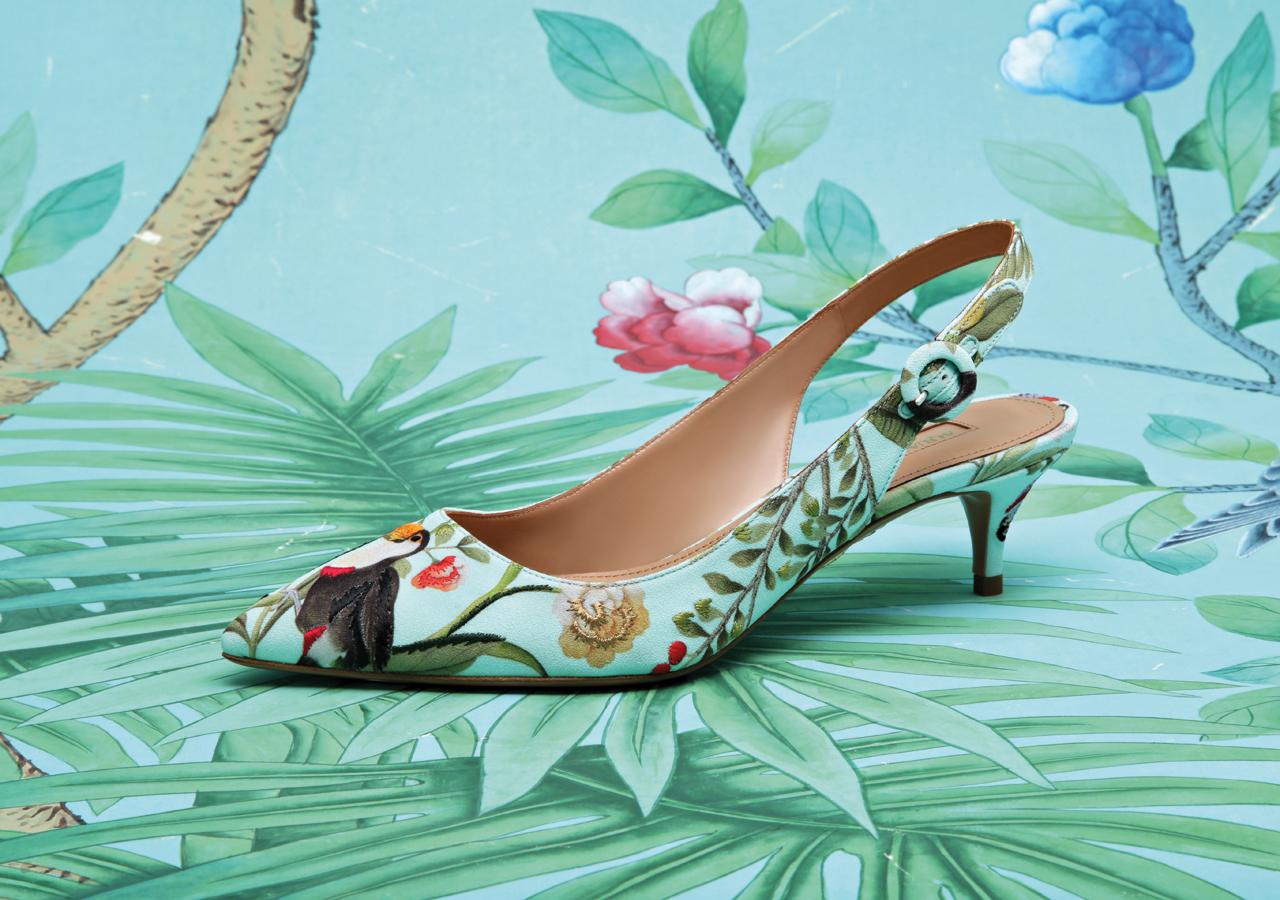 It was always a dream to work on an interior design project and I jumped at the chance when de Gournay contacted me to collaborate. It is my dream to not only create shoes, but also the world in which they live. I hope this is only the beginning of many different interior design collaborations. I'm looking forward to launching my first men's shoe collection and a series of collections of other accessories outside of the world of shoes.
I'm a minimalist in my designs, but a maximalist at heart. I like to be both, depending on my mood. Some of my favourite shoes are very minimalist, but my favourite interiors are all maximalist. I love that contrast… but I always think more is more – and it's also more fun!
The Amazonia collection is available in Hong Kong through Altfield Interiors.
A version of this article appears in our February 2019 issue, available now.
The post Edgardo Osorio on Maximalism, Collaborating with de Gournay, and Venturing Into the World of Interior Design appeared first on Home Journal.