The dining room is one of the most important parts of the home, as it's where family and friends gather for meals and celebrations. This year, keeping things comfortable, rustic, and natural is the way to go, so think casually and elegantly when designing your dining room.
Elaine Lu, co-founder and managing director of award-winning Hong Kong inter-disciplinary interior design practice Lim + Lu, advises using a reclaimed wood dining table with sleek contemporary dining chairs to create a contrast between raw and refined. Alternatively, you can opt for banquette seats instead of dining chairs to create a lounge-like dining space.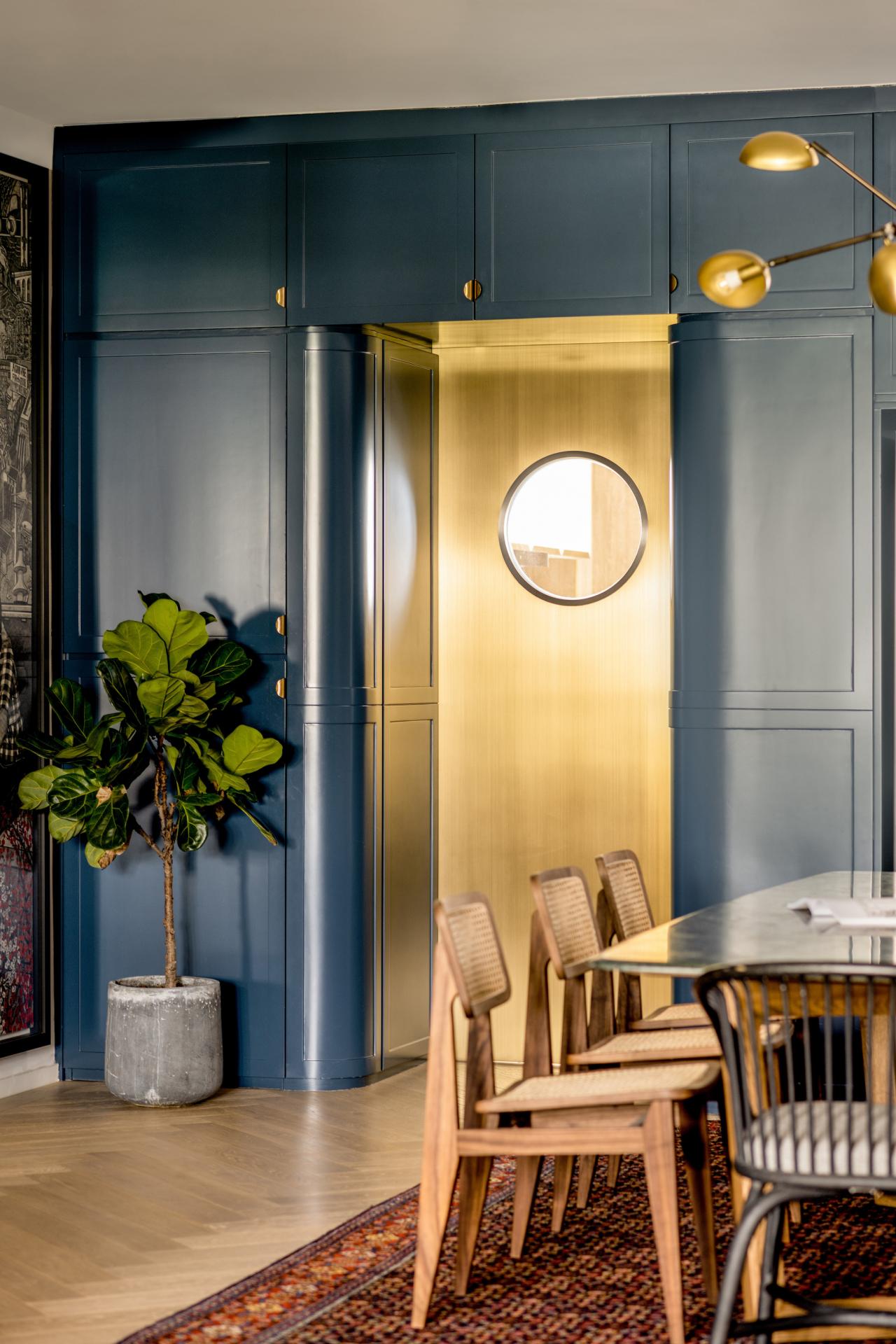 "To create an informal dining room where people can relax when not eating, use banquette seats as these can be more effective than chairs when it comes to creating a cosier and more laid-back vibe," she says, adding that a beautiful statement chandelier or pendants above the dining table are a great way to add a sense of drama to the space.
Terracotta, green, and blue accents are showing up in many dining rooms right now. "You can incorporate terracotta with wall paint or pottery, vases or serving dishes to create a warm, rustic look. Green can be introduced with potted plants or rugs and blue accents can be incorporated with throw pillows, dining chair upholstery or dinnerware," Lu says. Lu says that wood, rattan, concrete and bronze are timeless ways to add texture to your dining room. You can introduce these to your dining room in the form of bronze or rattan lighting, or wood or concrete dining tables.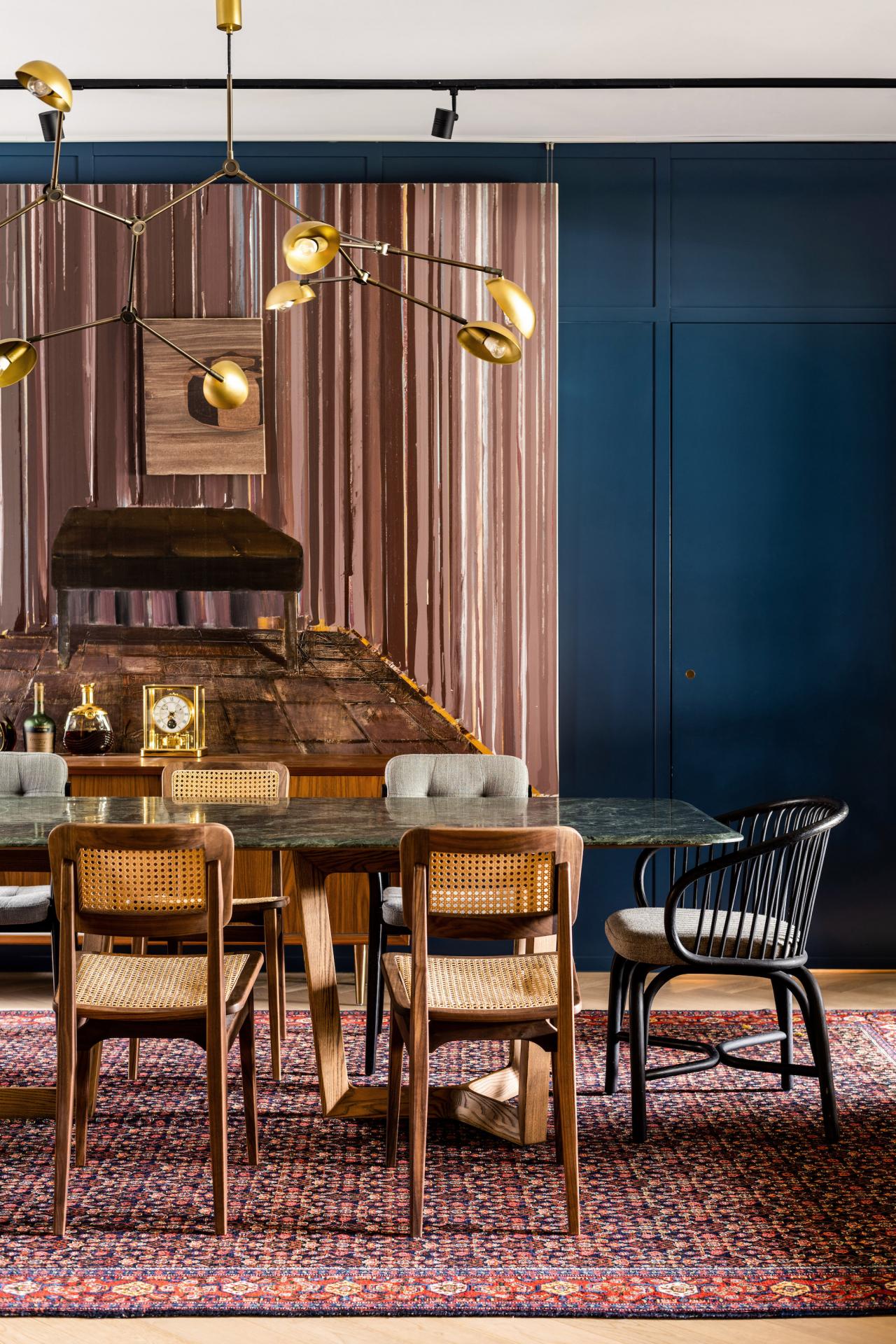 When choosing furniture, think about the floor area and how many people typically use the space. According to Lu, as people return to having large gatherings, long wooden tables are a great way to create a fun and communal vibe.
"Long, wooden tables work beautifully with vintage dining chairs. Tables and chairs with curved edges can help soften the space and create a more organic feel. People are also paying more attention to sustainability, so furniture made of bamboo, reclaimed wood, recycled materials, and locally sourced materials are also becoming more popular," says Lu, who personally loves including antique bronze fixtures, whether its tapware, hardware or lighting in dining rooms.