C&I Interior Design founder Ivan Ho on how to create a home with warmth, the shortcomings of Hong Kong's interior design industry, and ways to improve the situation.
For many Hongkongers, building a comfortable, yet happy place for their families and themselves, is a lifelong pursuit. Although the definition of it varies among different people, Ivan Ho, founder of C&I Interior Design, believes that a home is a place for every family member to reunite and enjoy life. A home should have a friendly and loving vibe – an interior design rule that he has adhered to for many years.
Ho started learning design and manufacturing when he was a child thanks to his parents who were practitioners in the furniture industry. He then grew up and went to Taiwan to study interior design at university. After returning to Hong Kong, he joined his parents' company and worked as an apprentice before joining several interior design companies, including EF Design.
In 2010, he founded C&I Interior Design (C&I). Over the past 10 years, he has been offering one-stop design-build services for customers, and has won many design projects at large-scale residential estates thanks to his reputation. Design projects speak volumes about the personality of a designer, as does their personal branding. In addition to his tall figure, Ho likes dark-coloured suits, giving him the aura of an imposing person. But on meeting him you soon realise he is a courteous, straightforward, and passionate creative person.
Moreover, when he talks about his eight cats, you can feel his passion and love. Ho's love for cats can be seen on his arms which are full of tattoos. You may even think the tattoos are mythical patterns with rampant and vicious animals when looking from a distance. However, on a closer look, the images consist of kittens.
Ho wears suits every time he meets people. He explains humorously: "I need to hide all tattoos to avoid haunting people!" He says he loves to stay at home and enjoy private moments, adding that a home is a place with warmth. Therefore, he adheres to this idea in design projects and creates a comfortable, yet homey ambience in the interiors, via the use of materials, details, and craftsmanship. In an interview with Home Journal, he tells us about the shortcomings of Hong Kong's interior design industry, and suggests ways to improve the situation.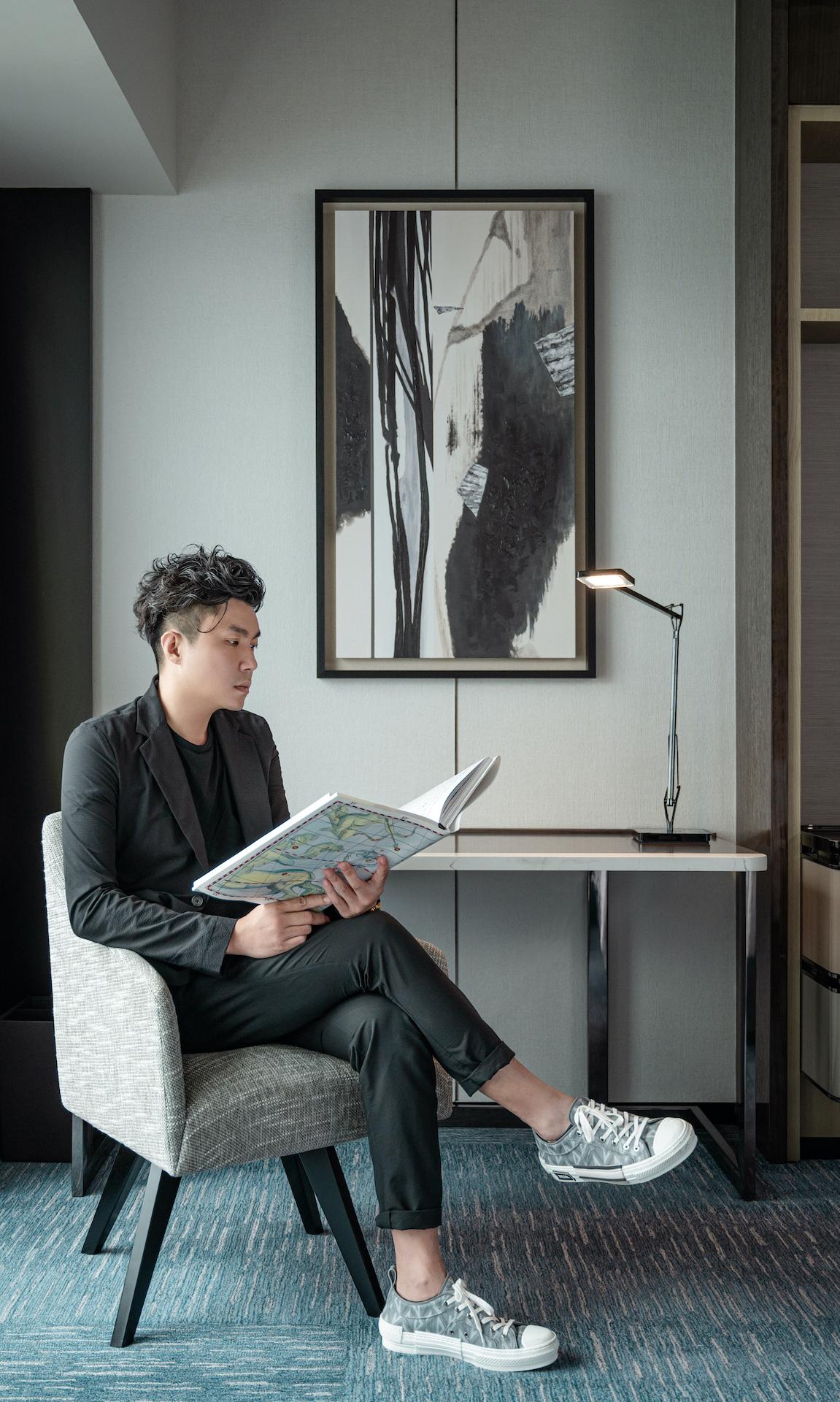 HOW DID YOU BECOME AN INTERIOR DESIGNER?
My family members were practitioners of the custom-built furniture industry. Since childhood, I have been influenced by them and attracted by creative items such as colours, collages and images. Therefore, I came up with many ideas about design. I went to Taiwan to study interior design after growing up, hoping to realise the ideas on my mind.
After graduation, I interned at my family's company, obtaining plenty of professional knowledge. In addition, I also worked for various design companies and gained experience before deciding to establish my design company C&I.
WHAT IS THE VISION OF C&I? HOW DO YOU REALISE THE COMPANY'S VISION THROUGH DESIGN?
C&I comprises a team of professional interior designers who have an eye for aesthetics. Creative and innovative, the team creates ideal homes exuding a sense of taste for every customer. We also encourage designers to break boundaries and challenge themselves to realise bold, yet innovative ideas, bringing customers a comfortable and unique home.
HOW DO YOU CREATE A HOME WITH WARMTH?
There are many "canned" designs on the market because of Hongkongers' preferences for following trends. For example, over the past two years, materials such as marble, stainless steel and brass which have been heavily used in hotel projects were prevalent in residential interior design projects. However, I do believe that a design should not be limited by trends.
So we tend to combine trending design elements with different designs and materials to produce a modern classic design style. This is also one of my signature design styles. Let's take a wall with a TV mounted on it as an example. There are many standardised designs consisting of large, yet well-cut marble, but we choose to use less marble in our design. Instead, we want to use it as a highlight only, while we also mix it with other materials; incorporate innovative shapes such as curves and radians; and reversing the positive and negative positions, creating a design that stands out from the crowd.
HOW DO YOU AVOID "CANNED" DESIGN?
Hierarchy is something almost unbreakable in the interior industry. In many circumstances, juniors need only to follow the design framework created by seniors and make some adjustments to the project. However, such workflow slowly strangles our creativity, leading to the prevalence of "canned", or standardised, design.
Moreover, there are many differences between designers from Hong Kong and Taiwan. In terms of the way they work, Taiwanese designers are willing to spend time studying and fine-tuning details, but, on the contrary, Hong Kong designers pursue a rapid return of work.
Senior Hong Kong designers also demand their subordinates to follow the most successful designs and create something similar, if not identical, to catch the deadline. Such practices frustrate new designers who harbour an ambition to produce great works.
Our design team does not have any hierarchy to produce creative works, and offers more room for young designers to curate their projects. Normally, we offer at least two to three design ideas created by both senior and junior designers to our customers.
We also encourage young designers with little experience in the industry to offer imaginative ideas. After that, our teams will be divided into two groups to discuss, challenge each other, compare the design ideas, and come up with the third design approach.
At the same time, we continue to communicate with clients to refine our design proposals, hoping to offer the best solution to them. As a result, I believe our preparation for meeting clients is five times more than our counterparts in the industry. But I am convinced we could only offer design solutions with aesthetics and texture by making such efforts.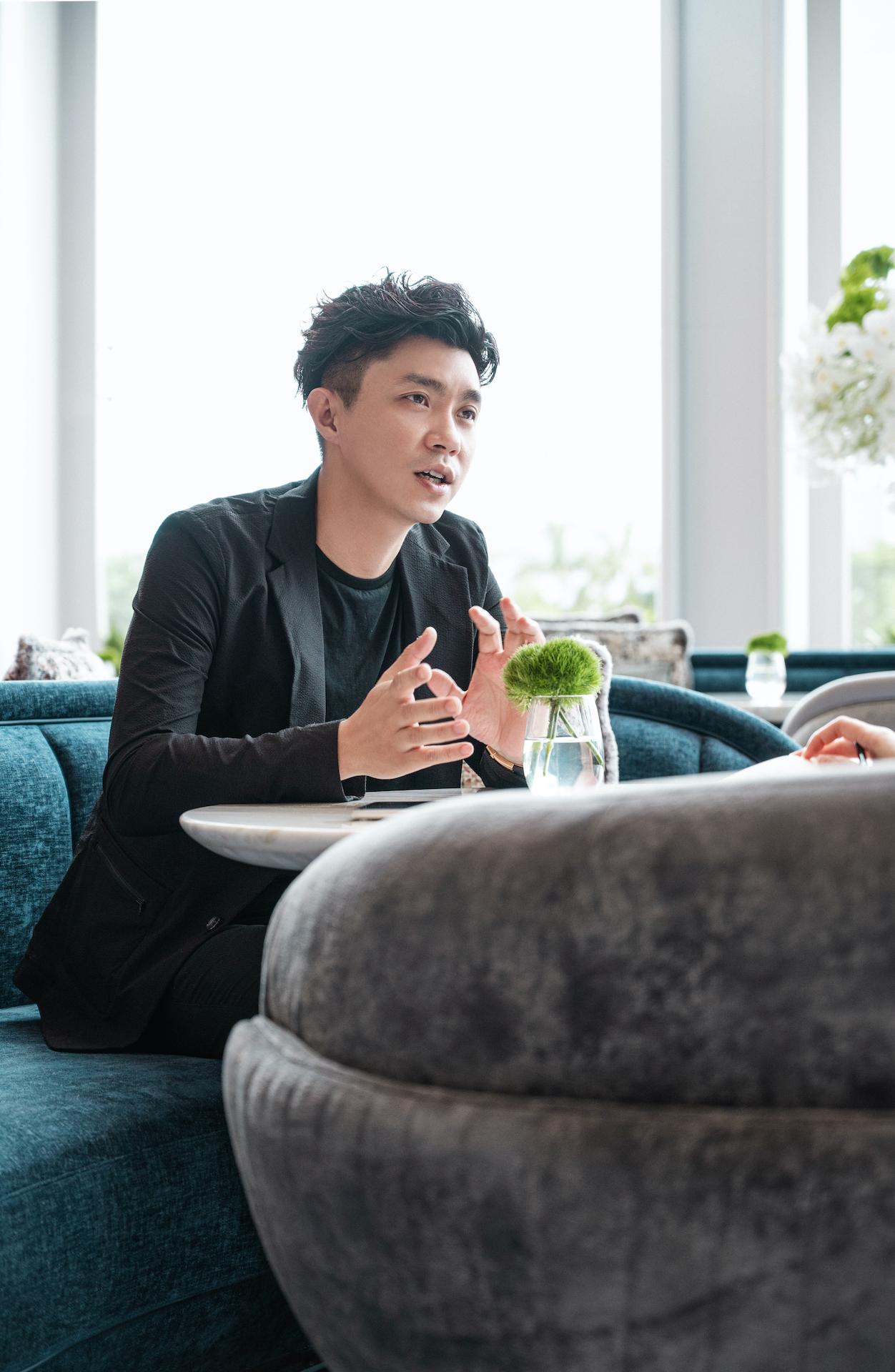 WHAT ARE THE AREAS THAT NEED TO IMPROVE IN THE INDUSTRY? AS AN INTERIOR DESIGNER, CAN YOU OFFER SOME WAYS TO IMPROVE THE SITUATION?
To be honest, the quality of design, production and execution of projects can greatly vary in the industry. Together with Hong Kong's lack of regulations, unfinished projects and delayed construction periods are not uncommon.
Additionally, there are small companies in the industry that tend to receive project commissions without considering their capacity. It could be dangerous to clients as they have little protection and can only rely on the discipline of design companies.
To ensure finishing the projects on time, our teams strictly adhere to the deadlines of any project schedule. We also do not revise our schedules to complement our progress. Although there might be discrepancies, our teams are required to offer a reasonable excuse to both customers and ourselves.
Amid the pandemic, we encountered delayed logistics, but immediately came up with solutions to meet deadlines. For example, we completed parts of the projects in advance, or redesigned the construction process to minimise the impact of the pandemic.
Another issue is craftsmanship. The survival of interior design companies hinges on the quality of their works. We bridge the gap between clients and renovation workers, ensuring they understand the requirements of clients. The project should also be completed based on our standards instead of the renovation workers' rules.
WHAT SETS C&I APART FROM OTHER COMPANIES?
Details are crucial to any design. The design and oversight team consists of six to seven staffers, and all of them attach importance to every detail, including materials behind the wall such as the switch box and circuit wiring. The deterioration of quality usually starts in these areas.
To ensure quality, we choose wires and waterproof materials imported from Europe as they are of higher quality. Hardware installed on furniture is also sourced from Europe and Taiwan.
For example, we choose to use durable products manufactured by Austrian brand Blum. Since hardware is an important part to support furniture, the mechanical aspect of the hardware is highly associated with the quality and durability of the furniture. As a result, we should not underestimate the importance of hardware.
There is also the importance of hardware through the use of door hinges. Generally, door hinges gradually lose their strength after several years of use, resulting in the displacement of door panels. Additionally, tracks of wardrobe sliding doors, which are priced at about HK$3,000, could be used for five to eight years. However, tracks imported from Italy, costing about HK$30,000 to HK$40,000, can be used for more than 10 years.
Aside from these, we should take note of several aspects when using marble, a popular material that is widely used nowadays. We insist on using natural marble instead of artificial stones as the latter lacks texture and transparency. Although clients may have a tight budget, we would rather lower the proportion of natural marble in the project. That means we do not suggest using artificial stones as an alternative.
When it comes to timber, we choose to use multi-layered plywood from the Philippines thanks to its strong loading capacity. As a design company, we should offer our clients options so they can decide based on our suggestions. Therefore, designers are responsible for guiding clients to make any decision that both parties are happy with.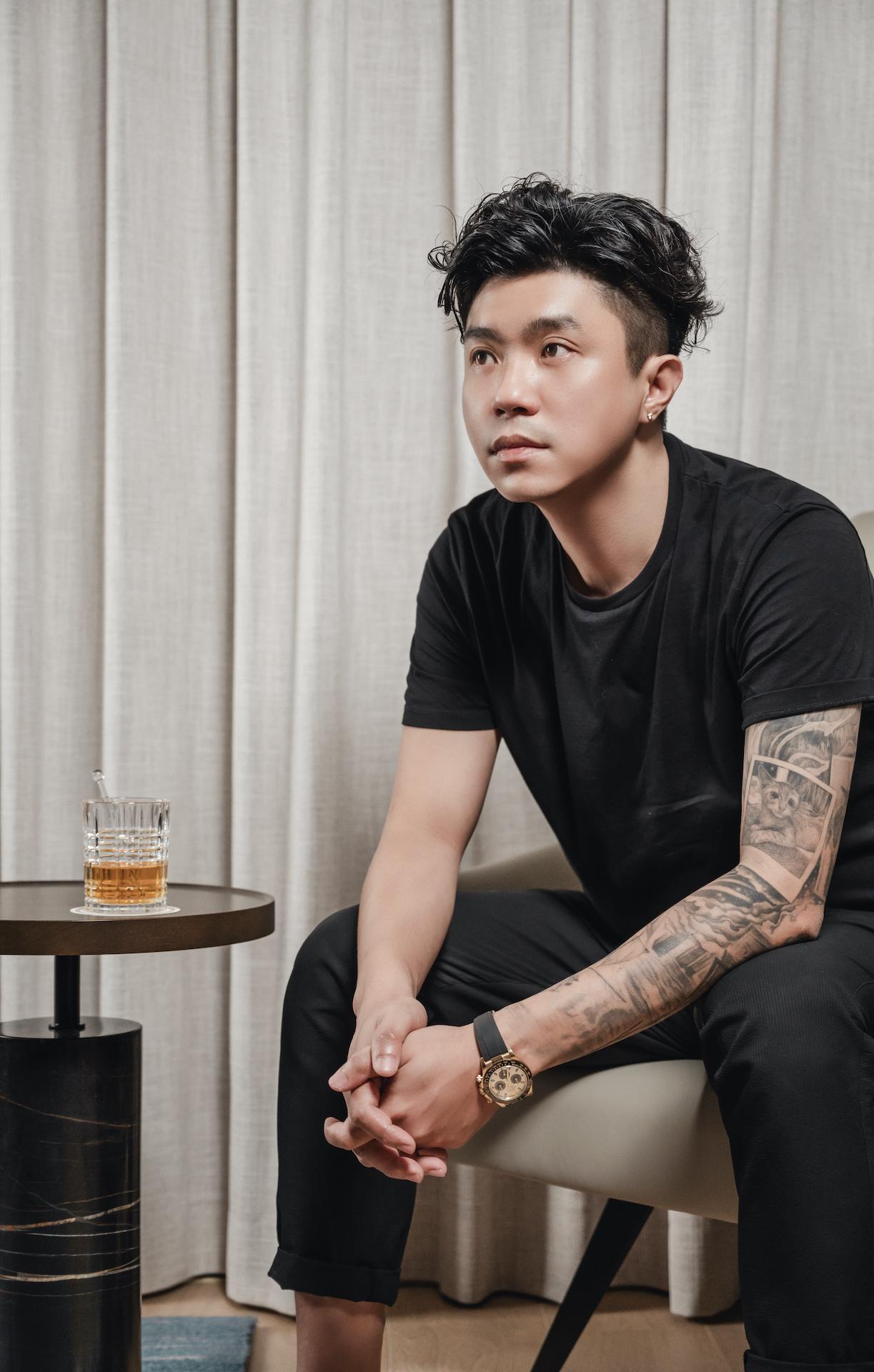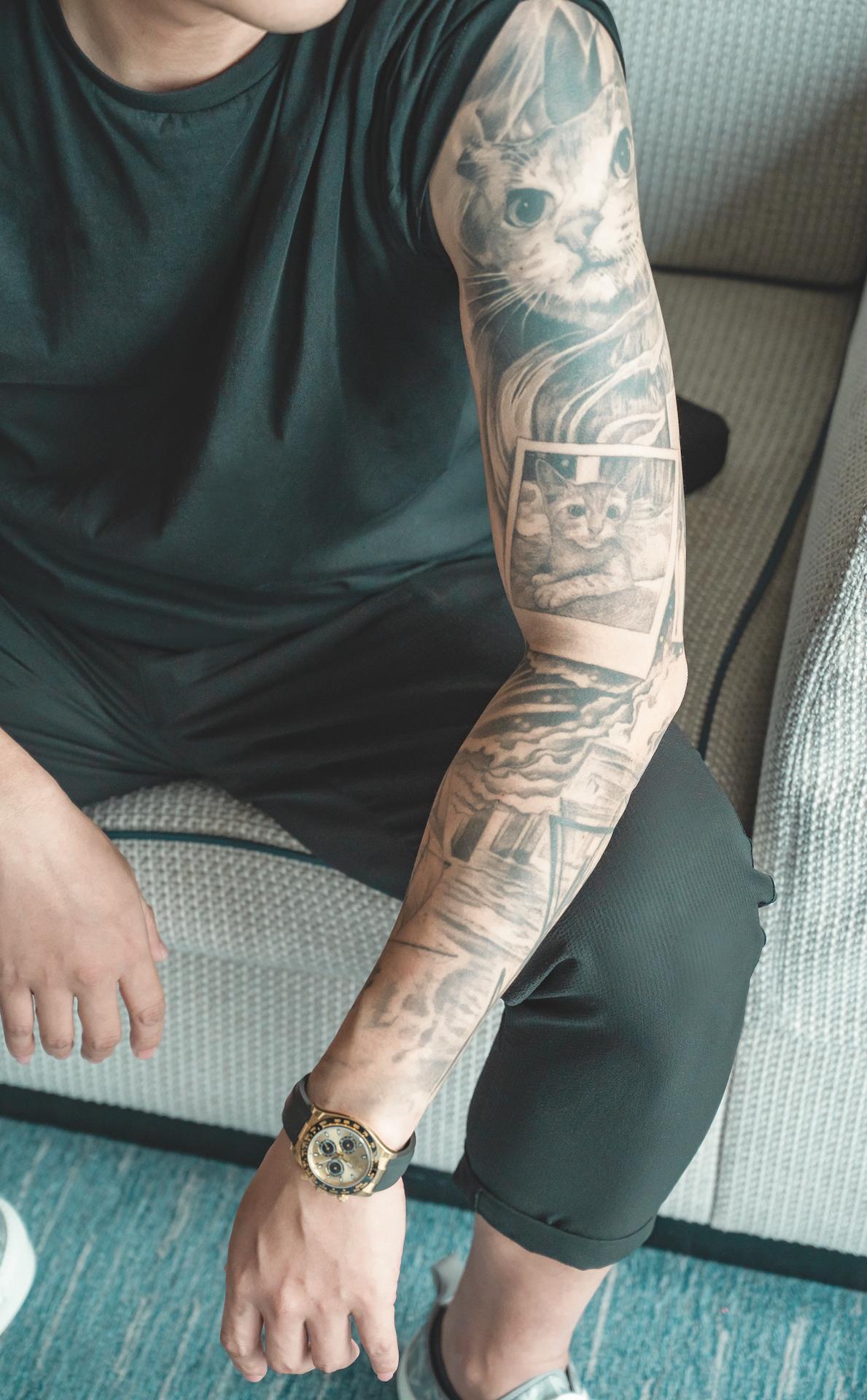 WHAT IS YOUR DREAM DESIGN PROJECT?
I have stayed in multiple hotels with different characters before, with each of them offering me new ideas and feelings. I would like to handle renovation projects for old hotels, instilling my ideas into the design of these hotels.
WHAT ARE THE KEY TRENDS IN RESIDENTIAL DESIGN THIS YEAR?
Because of the pandemic, we have fewer opportunities to reach out to different people. On the contrary, we enjoy nature more, resulting in the change of design ideas too, as we draw inspiration from nature. Currently, we tend to choose natural elements in our designs. Our projects need to exude a sense of comfort and warmth because people hope to be surrounded by nature.
WHAT DOES IT TAKE TO BE A GREAT INTERIOR DESIGNER?
First, you need to find the right practitioner in the industry or a company, and he or she should have a strong design sense, creativity, aesthetics and space concept. But most importantly, the designer should put himself or herself into clients' shoes. Handling projects from clients' perspectives will broaden your horizons.