Jonathan Crockett's journey from Christie's to Sotheby's, and on to his current role as chairman and head of 20th Century & Contemporary Art at Phillips Asia, has given him a wealth of experience – and stories – to share.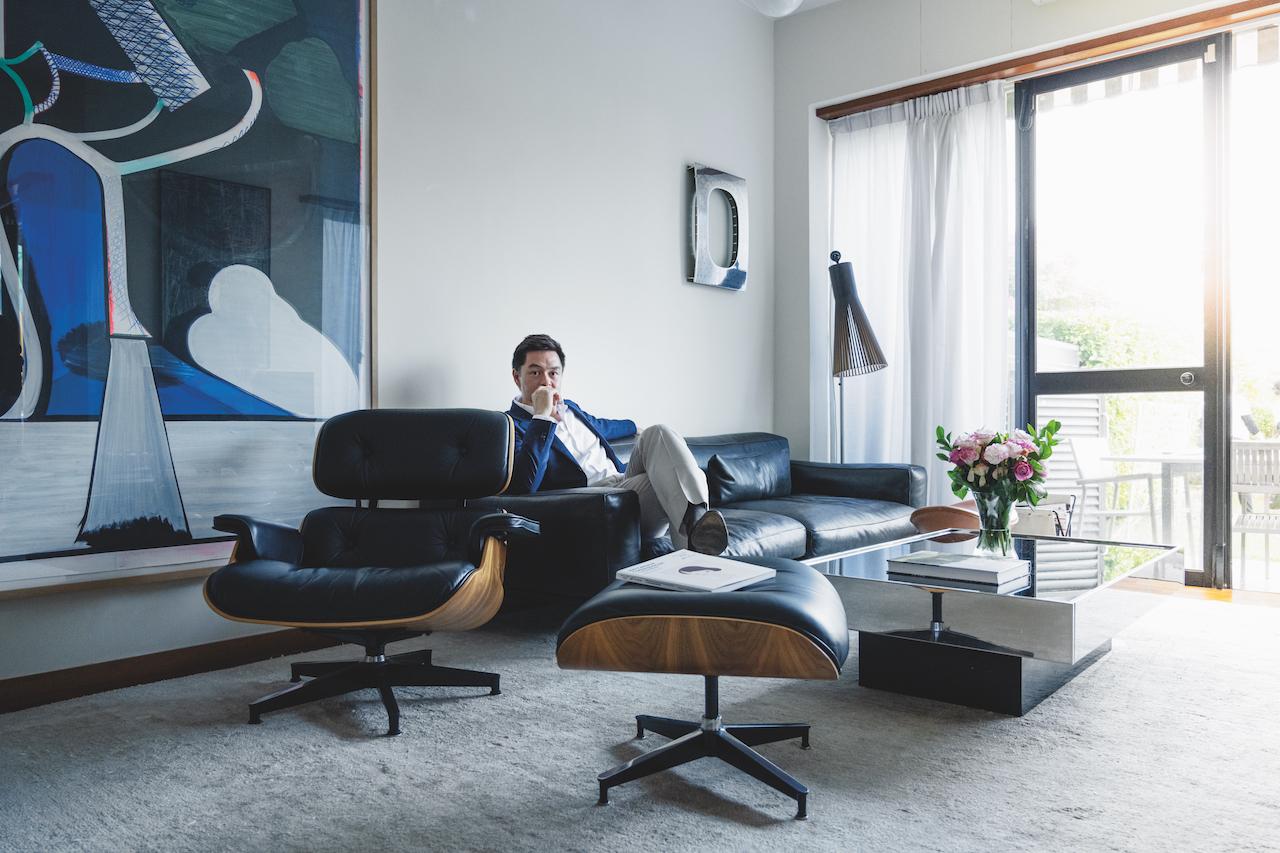 When Jonathan Crockett first thought of pursuing formal studies in Chinese contemporary art, in the late 1990s, he found it was a market that didn't really even exist.
"Artists at that time were selling artworks for a minuscule fraction of what they're selling for today. There just wasn't the demand," recounts the Chinese art specialist. "It was Western collectors in Asia buying Chinese contemporary art that really kicked off that market."
So Crockett ended up furthering his education by studying Chinese language at SOAS University of London from 1997 and then Chinese Studies at Oxford from 2001 – and he watched with growing interest as the Chinese contemporary art market grew. And grew.
Crockett's big break came when he started his auction career at Christie's London in 2003. Today he is one of the foremost global experts in Chinese contemporary art.
"I knew the potential (of the 20th Century & Contemporary Art market) was here," he says.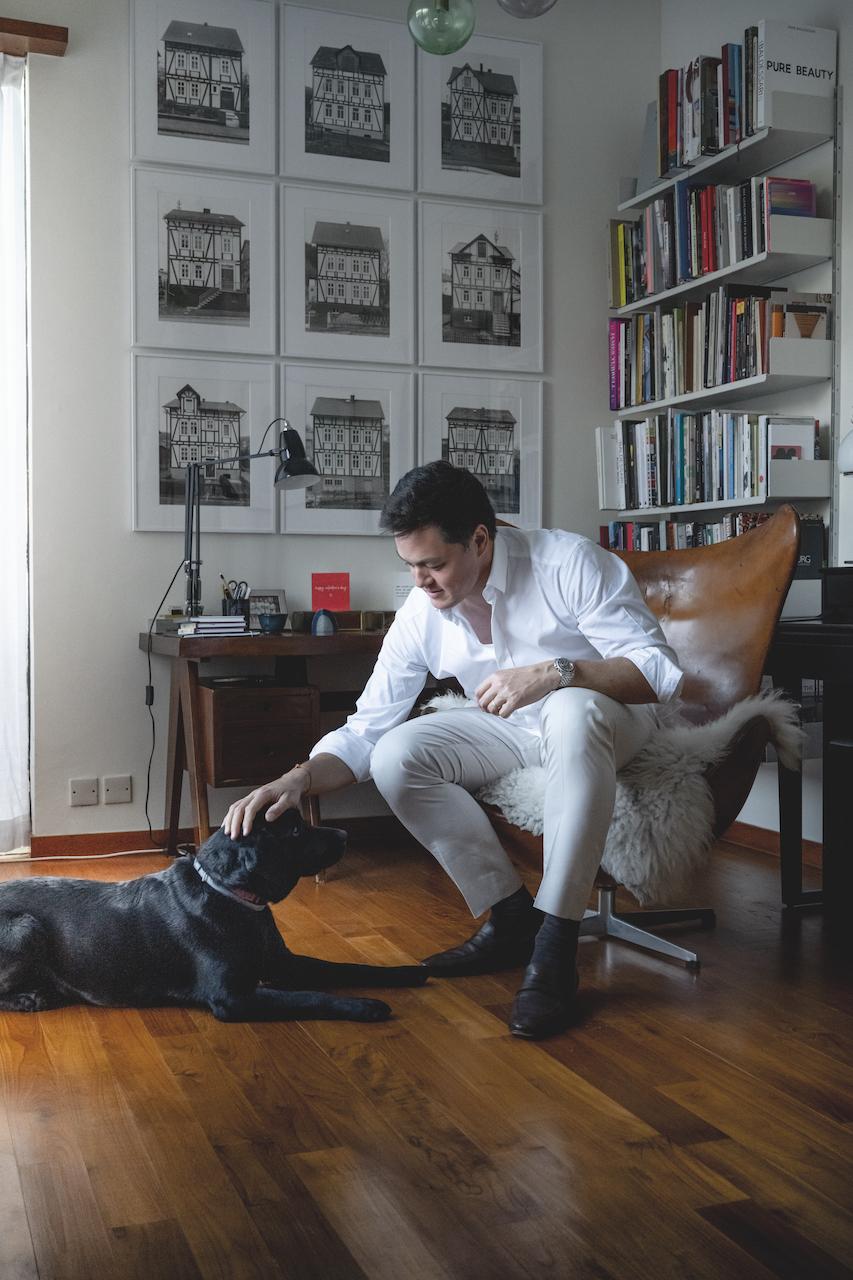 We're speaking inside the three- storey residence in Deep Water Bay which Crockett shares with his wife, Patricia, and their two children. Crockett has appeared, elegant and softly spoken, to reveal that he's a family man who loves playing with his furry friend Ruby – a four-year-old Labrador that Crockett adopted during a valuation at a client's home – and watching his two children playing on a backyard trampoline (on which they can stay for three hours straight, Patricia jokes).
It is a picture far removed from when I first saw Crockett on an auctioneer rostrum orchestrating the fall sales of Phillips 20th Century & Contemporary Art & Design last December. It was a blockbuster sale – with a remarkable HK$508 million in total sales across day and evening sessions – the highest total ever achieved for this category at an auction staged by Phillips Asia.
"Last year happens to be our most successful year in Asia to date," notes the art specialist, who joined Phillips Asia in 2016 with a mission to spearhead growth in Asia. It's a task he has helped accomplish.
"Phillips wasn't on people's radar [back then]. When I told people I worked for Phillips, they assumed it was the electronics company," he muses.
The auction house – founded in 1796 – made its mark in Asia with its first watch sale, held in Hong Kong in 2015, and one that realised some HK$117.7 million. Since Crockett's appointment, the auction house has expanded its footprint across eight cities with more than 70 staff in Asia to date – all achieved over the course of five years.
But this success hasn't come without challenges.
Travel restrictions and an economic downturn triggered by the global coronavirus pandemic has affected art buyers' appetite globally. Businesses everywhere have been hit hard but the auction sector responded swiftly, and effectively, with the world's top auction operators, including Phillips, moving their previews and sales online with live- streaming and real-time bidding. Phillips held more than 30 online sales last year, a significant growth from just seven held the previous year.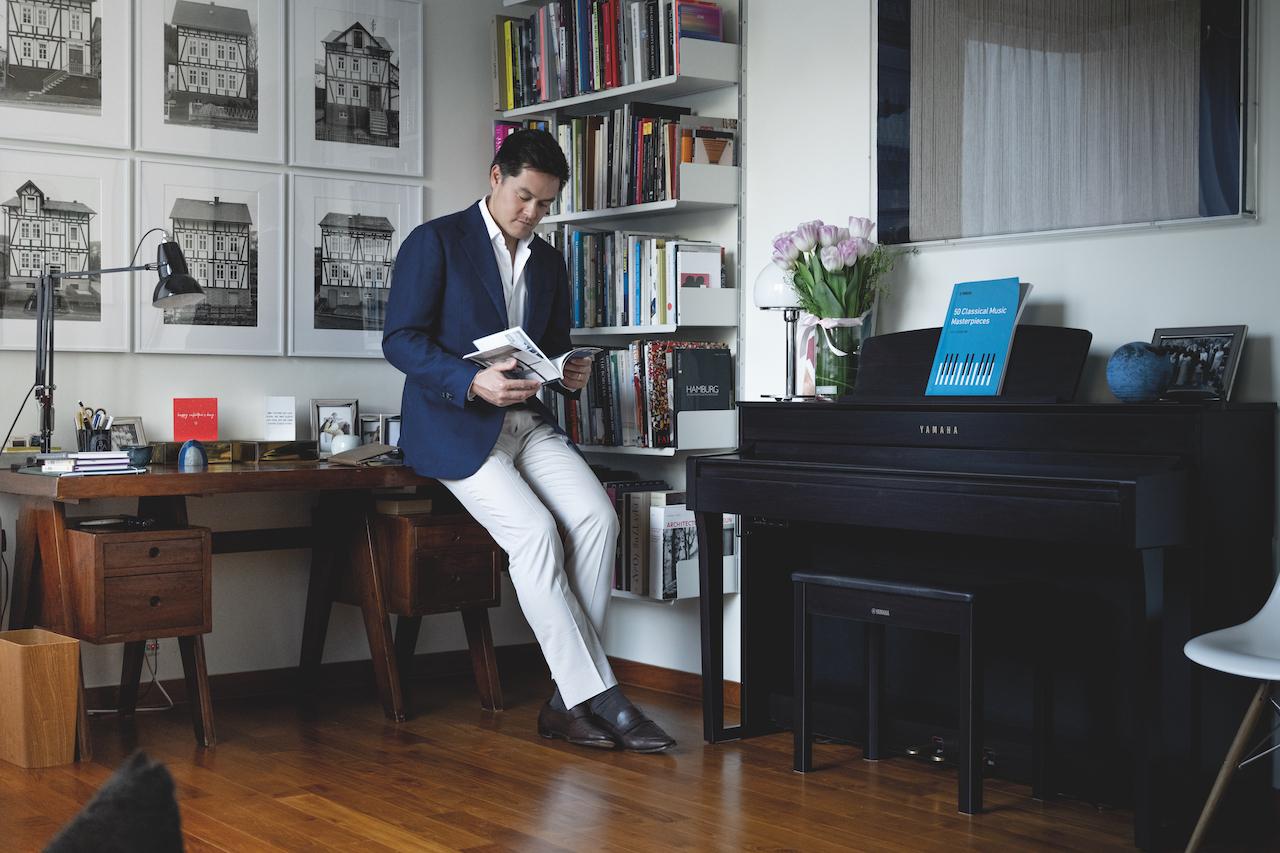 "I think people flying into Hong Kong for auctions will eventually become a thing of the past, and people will be bidding online even more," says Crockett.
Given that fine art is both for investment and consumption, financial considerations are inevitably a key factor for people when buying art. But Crockett believes "that's not really what art is supposed to be about."
"I don't see art as something that people should be investing in as a speculative asset," he says."I see art as a good hold of, or a good store of wealth. Every single thing that we own has some sort of personal connection – it reminds me of a particular time or place, or the way I was feeling at that time in my life. I think that's important."
A case in point is the large-scale abstract by German painter Thomas Scheibitz that takes centre stage in the Crocketts'living room. Composed of large chunks of geometric shapes and swirl lines, Crockett says the image conjures memoriesofthe family's previous home in Mid-Levels and its surrounding landscape.
"Just because I see this, doesn't mean everyone else can see it," he says as he gazes intently at the painting. "What might work for me might not work for you."
The Scheibitz abstract is just the entry point for a tour through this art- filled dwelling. High ceilings give the 2,462 square-foot property the ample wall space of a downtown gallery. This sets the perfect stage on which a trove of museum-sized contemporary art pieces are displayed.
Works by, among others, Pamela Rosenkranz, Lucas Blalock, Thomas Demand, Edward Burtynsky, Bernd and Hilla Becher, Rosemarie Trockel, and Long-Bin Chen mingle with designer furniture by the likes of Arne Jacobsen and Pierre Jeanneret.
But no artwork in this house is placed by chance.
"Everything we've hung in our home has been hung in a specific location in order to create a flow of energy that works best for the layout of the house," says Crockett.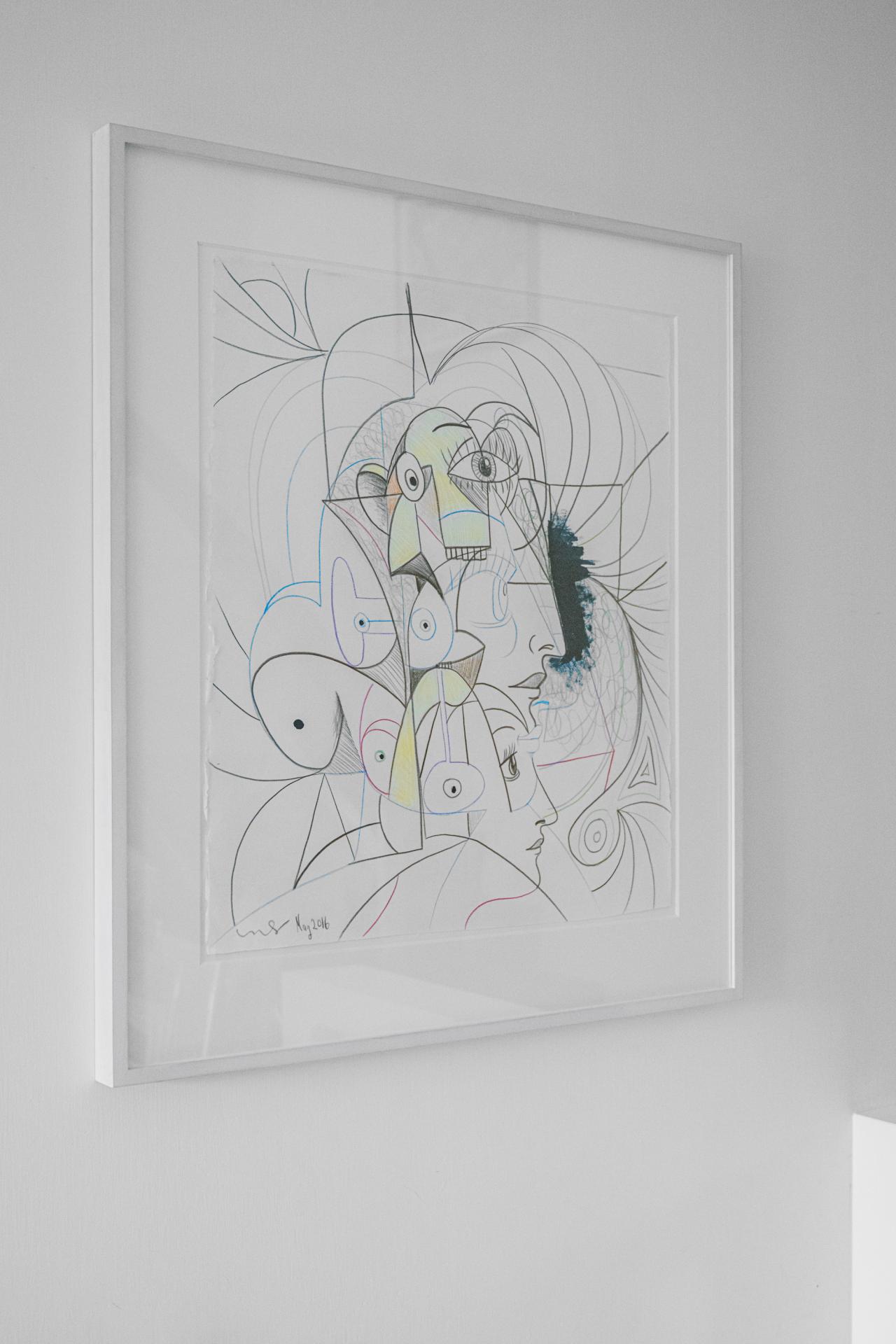 For instance, a work on paper by George Condo – one of Crockett's favourite pieces in this house – has been hung prominently by the staircase so he can view it every day. "I believe you should live with your art," he says.
On the top floor, a wall that is exposed to direct sunlight under the glass ceiling is devoted to a 100-year-old Tibetan door that the couple bought from an antique shop on Hollywood Road some 15 years back – because wood is less susceptible to damage by UV lights.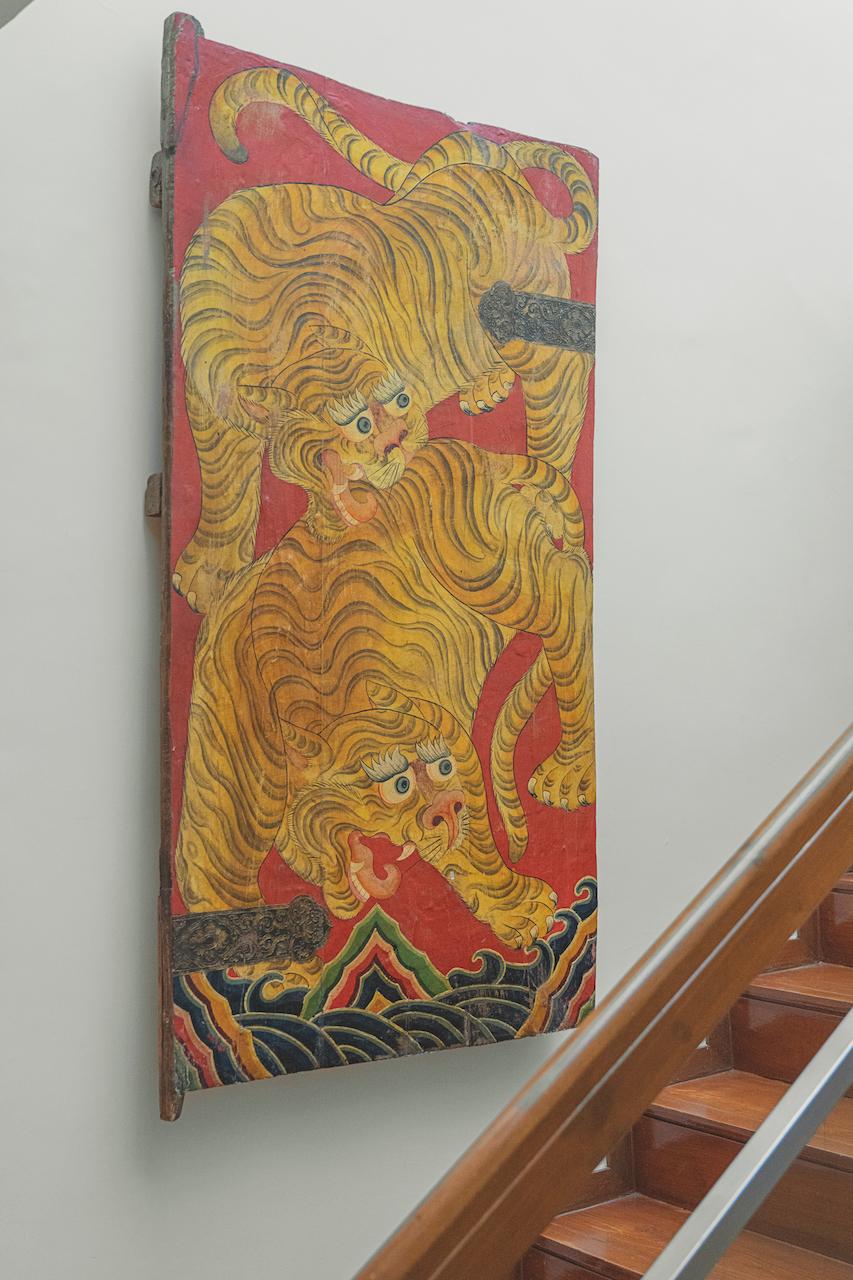 In the bedroom, a large-scaled photograph by Korean artist Jung Lee that hangs above the headboard steals the limelight. Featuring a glowing light installation that reads "ONCE IN A LIFE TIME " against a dark background, the image gives off a calm aura in the bedroom that Crockett says stirs memories of winter holidays as a child.
The one work that inspires me most in this house, however, is a photo of Brazilian performing artist Paulo Nazareth wearing a hand-drawn Superman sign over his neck. Hung unassumingly in a corner of the kid's room, the Nazareth photo gives off a powerful message – you don't need superpowers to be a superman.
"He doesn't create the art for financial reasons," the father of two says when asked why he placed the work in the kid's bedroom.
"All the money accumulated from his art sales goes to charity. It's perfect for kids because it inspires kids to be a superhuman in their own ways."
Perhaps being a source of inspiration and a form of nourishment really does giveart its real value, just like the artwork that weaves beautiful narratives inside Crockett'shome.
"We bought it because we love it, that's the number one important rule when buying art," Crockett explains.