Art specialist Heiman Ng on the latest NFT experience exhibition, how technology is changing the nature of art, and its appreciation in the digital era.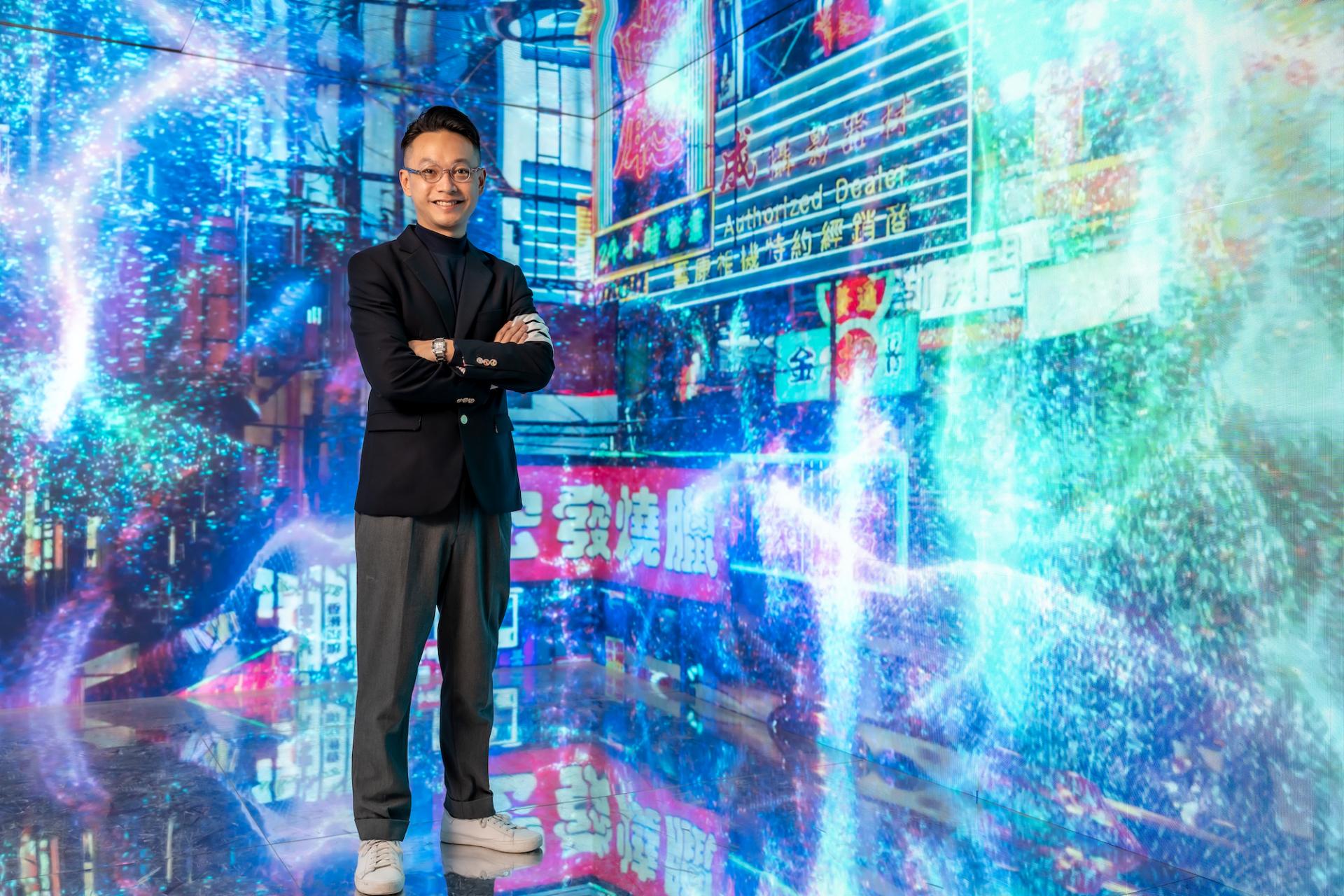 The evolution of art has always been interdependent with technology. Originally, paintings existed mostly in churches and chapels, painted directly on to walls, arches and ceilings as part of the architectural design in a hierarchical manner. The biblical narratives shown on frescoes and murals were primarily dictated by the shapes of the architectural structures on which they were painted. Take "The Creation of Adam" fresco painting by Michelangelo, which constitutes part of Sistine Chapel's vaulted ceiling in the Vatican City. It wouldn't have been possible to paint if not for the new building technologies available during the Renaissance.
Then, when the camera arrived on the scene, just a simple click meant a painting – or even a sculpture or an architectural piece – could be reproduced and made available anywhere, and for all kinds of purposes, forever eliminating the geographical limits of the showcasing of art.
Later there were developments in silk screen printing technology that assisted visionary artists such as Andy Warhol to reach out to whole new audience groups. And the list goes on.
Today, the prevalence of mobile devices and social media has substantially changed the way art is made, shared, displayed and sold in the digital era. Since the creation of the internet, the art industry has been migrating from offline to online in order to stay relevant to our everyday lives, thanks to advanced digital inventions ranging from programming and AI and on to the mushrooming blockchain and NFT technologies.
But like many other innovations in their early stages, NFTs have received a mixed response, with some challenging their value and others sceptical about their effects on the real world.
The immersive NFT art theatre experience – "Meta Nostalgia" – taking place in Causeway Bay from now until the end of May – is here to give us a insight into true value of this new technology.
Ahead of its launch, we caught up with curator Heiman Ng – a veteran art specialist with extensive experience in the art auction and event industries, and now a part-time lecturer at The University of Hong Kong (HKU). Ng was behind last year's "Digital Art Fair" in Central and he shares his visions of "Meta Nostalgia", and explains why NFTs matter.
When did you first come across digital art?
My relationship with digital art began in 2018, when I was working with Victor Wong, film director for visual effects, on a collection of Chinese landscape ink paintings created by the AI-powered robot "AI Gemini". The paintings were exhibited in Hong Kong, the Mainland, Taiwan and also London, prompting fierce debates on how we should harness technology to modernise traditional arts.
The tech-ink paintings – taking 30 hours to complete – enable a more 360-degree view of Chinese landscapes on canvases, which cannot be achieved when done by man. It is an ambitious task to modernise a traditional Chinese art form that has stood for thousands of years, and AI technology has helped to do just that.
What was most interesting was that when we presented it to some of the art veterans their reactions were divided. Most of them criticised the work using traditional art theories, which was very interesting. Then, of course, some of them were deeply impressed, Chinese artist Liu Kuo-sung for one.
Although they responded very differently, it is the conversation itself that matters. We have to keep the conversation going in order to move the art industry forward.
What has driven you to curate for digital art events?
I've been teaching art for a while now and that's why I care about how technology can help propel the growth of art by appealing to new audiences, the next generation in particular. I've learnt from my three-year experience teaching at HKU that there's a huge gap between traditional art and the next generation.
Say, for example, do you think the next generation would like to revisit M+? I doubt it. And this is where art technology comes into play. It helps deepen their interest in art.
As parents, we don't want our kids to be digital addicts, which is why I value the physical art experience just as much as digital art. Every year I bring my students to all kinds of art exhibitions, and you can tell from their reactions that the artworks that capture their attention are those that speak to them. Technology unlocks the opportunity to reach and engage the younger generation with art, and it inspires them to explore more. That's the point.
How is your mission being achieved through things such as Meta Nostalgia?
If the "Digital Art Fair" held in Central last year was a Hollywood movie, then "Meta Nostalgia" is a local film. We want to present the exhibition in a more casual manner without compromising on the quality of the exhibits.
Many Hongkongers are nostalgically inclined, but to keep thinking about the good old days doesn't help much with creating a better world. Our mission is to bridge traditional and digital art in order to make art relevant to the younger generation.
With this in mind, we harness technology to reimagine the bygone days of the city, and tie the exhibits together with local culture. We also partner with Meta Utopia for an NFT mini class that allows children to create their own NFTs and put them onto the digital marketplace.
For artists, the exhibition offers them a platform to demonstrate their creativity and digital prowess. Some of them are first timers to NFT, and the exploration of this new form of art has given them new ideas to creating art.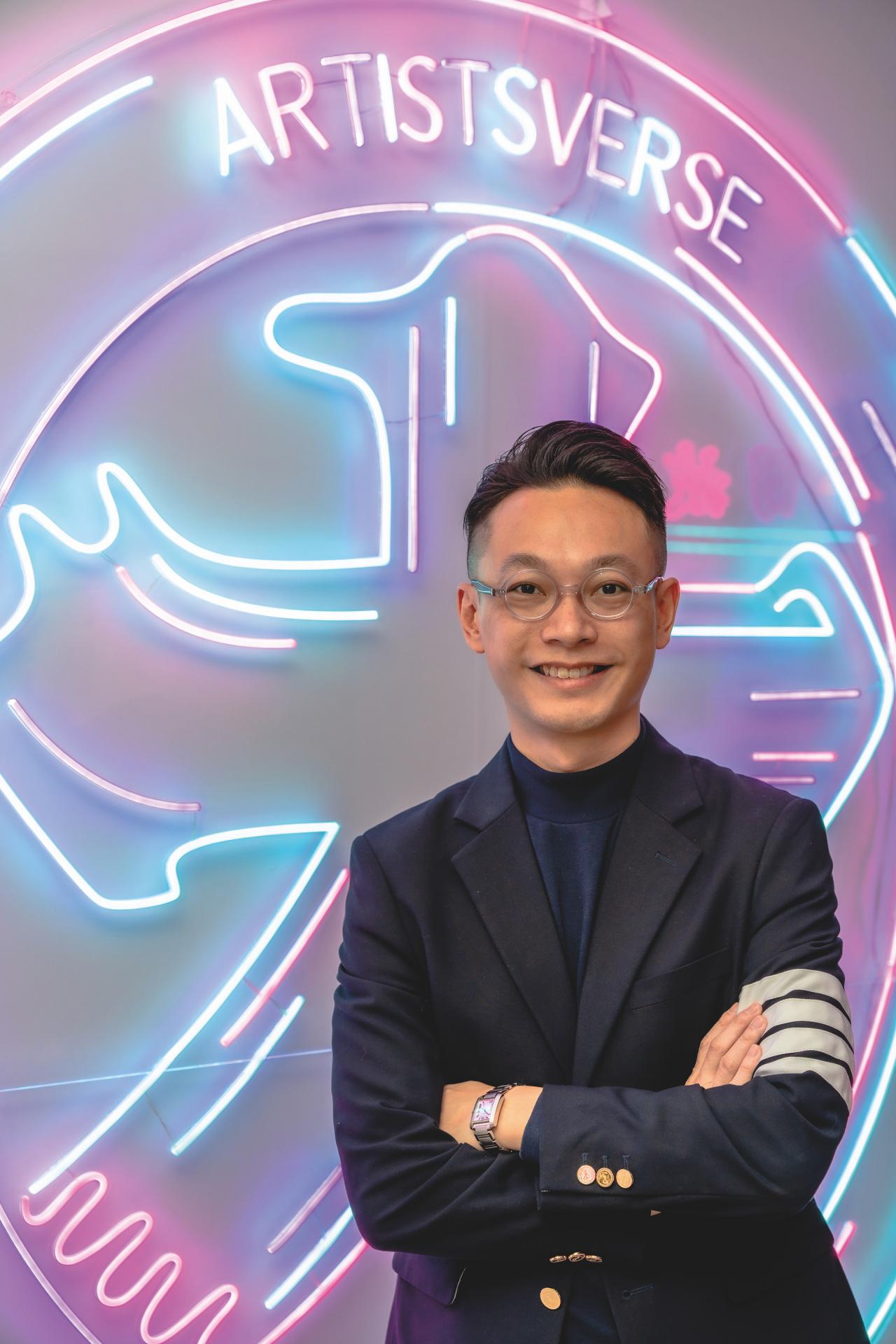 How do you define good NFTs?
Some people purchase an NFT art for its investment values or potential virality on social media, rather than its artistic values. We shouldn't make art investments based on what we hear or read. I believe we should buy art that speaks to us.
When we see a piece of art, we tend to analyse it and make calculations with our brain, but it should always be our heart that makes the decision. I keep cautioning my friends not to rush into making a purchase. Let it sit for a while, come back the next day and see if you still think about that art piece, and does it still stir something in you. This should be the benchmark for collecting art or investing in art.
What are the main differences between NFTs and traditional art?
They represent two very different aesthetic standards. To have a better understanding of NFTs, you need to unlearn the concept of how you judge a high-quality traditional work of art, meaning the use of colour, brushstrokes and drawing techniques, because how NFTs and traditional art are made are sharply different.
If you don't understand the making of digital art, such as the beauty of programming, you won't be able to appreciate this form of art. For example, an animated work is supported by advanced technology that takes years of education and training to perfect. This is, of course, not the only aesthetic criteria of good art, but also another opportunity for us to look at art from more angles.
Some art genres we are familiar with today endured a fair share of criticisms before they were widely accepted, for example, Impressionism and abstract art. We are innately resistant to new ideas because it usually falls out of our comfort zone. But I think we should stay open to new ideas.
Through art events, I hope to introduce to visitors more viewpoints when appreciating art. One reason that digital art receives much dispute is the lack of texture. But I tend to look at digital art from the technology and idea point of view.
An exemplar being the Blockchain Piano by digital artist Henry Chu. Harnessing programming techniques, the piano encourages audiences to create their own NFTs while interacting with the crypto market, which I think is quite amazing.
NFT serves up another option for people to create and appreciate art. Although it will take time for people to familiarise themselves with the idea, when they do, NFTs and traditional art can grow in tandem.
What's the future of NFTs?
NFTs will keep gaining momentum. One of the courses about NFTs I'm teaching this year has received great fanfare, showing high demand in this new form of art among the younger generation. It is important for us to prepare them for the NFT market.
I'm also expecting to see more crossovers between artists, which I believe is the way forward. NFT empowers traditional artists to continue doing what they like while being able to co-create something new through partnerships with tech-savvy artists.
Since no one can master art technology overnight, collaborations will be the answer for those who look to tap the market. As an agent, I hope to foster more interesting and meaningful collaborations between artists with different skill sets, which, I trust, will be a big trend going forward.