Follow our step-by-step insider's guide to infuse monochrome charm to your space.
BLACK MAGIC
Craft a classic, timeless home office in monotone, but keep it hip and casual by adding metal finishes and lively plants. Make your own desk accessories for a personal touch – clean off a tin can for a pencil holder and add decorative details to your liking. Chair by Muuto; lamp by Akimbo; vase by Notre Dame.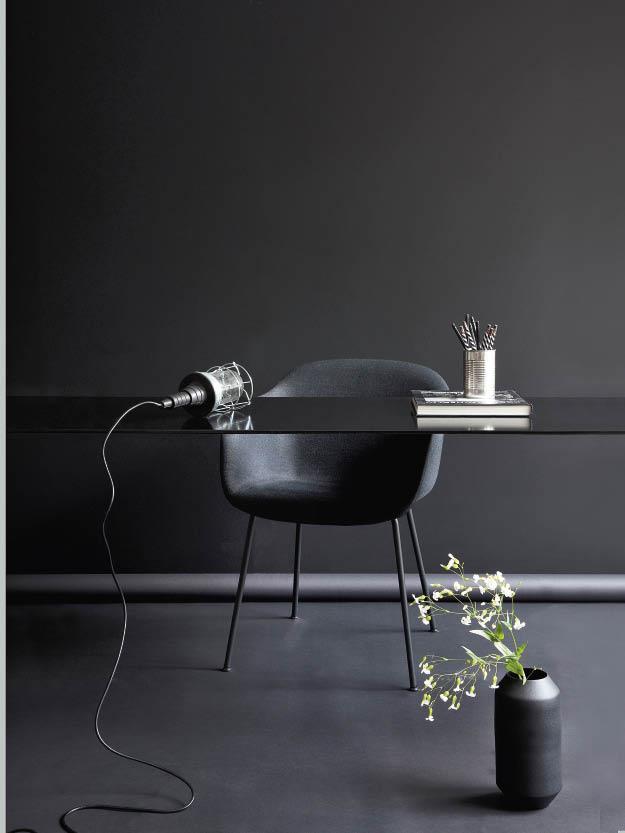 WHITE ON WHITE
White isn't dull when you choose shades with delicate details and finishes. Pair exquisite ceramics with glass or silver objects to add depth and variety to the look. Plates and cup by Kahler; glass carafe and tea pot by Notre Dame; salt mill by Muuto; jar by Stilleben; gloves by Akimbo; silver pearls by Liebe.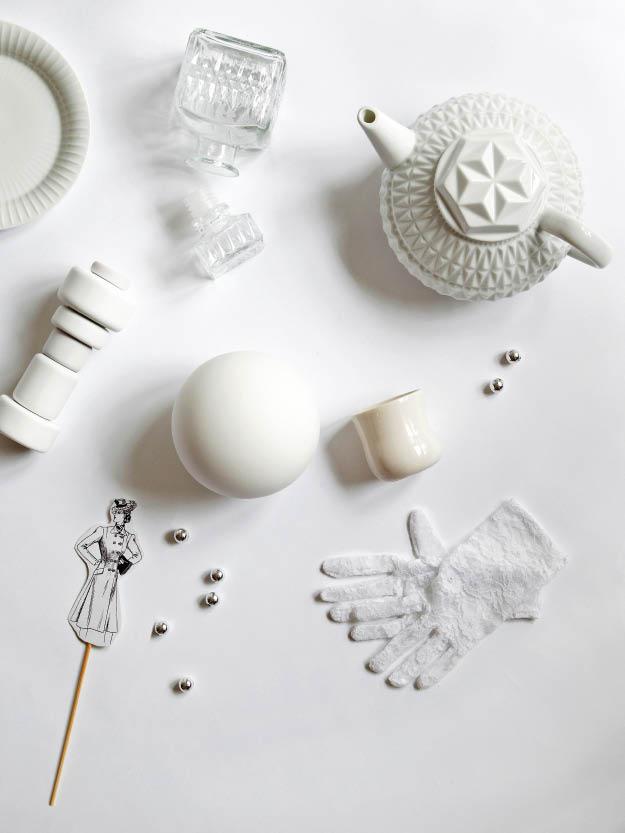 CRISP FINISH
White vases in various shapes, finishes and materials infuse a sense of calmness into any space. Play it up with one black object to create a powerful visual impact. Vases by Illums Bolighus, Ditte Fischer and Notre Dame; Bandbowl bowl by Pi Bjørg; bracelet by Akimbo.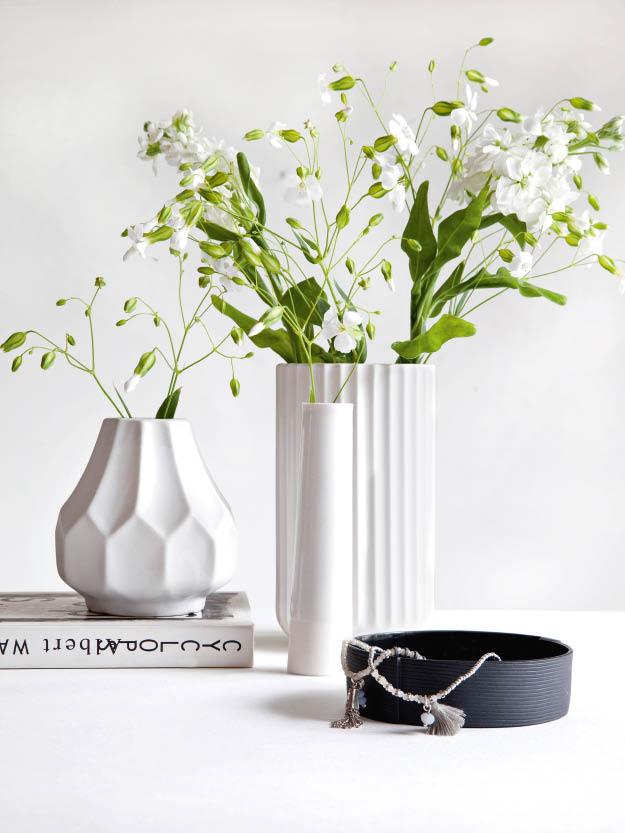 SHEER ALLURE
Build a sanctuary to unwind or simply enjoy a good read in your downtime. While a gauzy white curtain oozes elegance and sophistication, pair it with black furnishings for a modern twist. Curtain by Stof 2000; Taranto daybed by Ilva; plaid by Illums Bolighus; pillow by Hay; small table by Menu; pot and metal can by Notre Dame; Bandbowl bowl by Pi Bjørg; basket by Søstrene Grene; small vase by Liebe.
PLAIN COMFORT
Comfort is the key to every home. A stylish mix of black and white pillows and cushions add a soft touch to any corner. Visu chair by Muuto; Eames Wire chair by Paustian; plaid by Luckyboysunday; pillows by Notre Dame, Hay, Luckyboysunday and Illums Bolighus.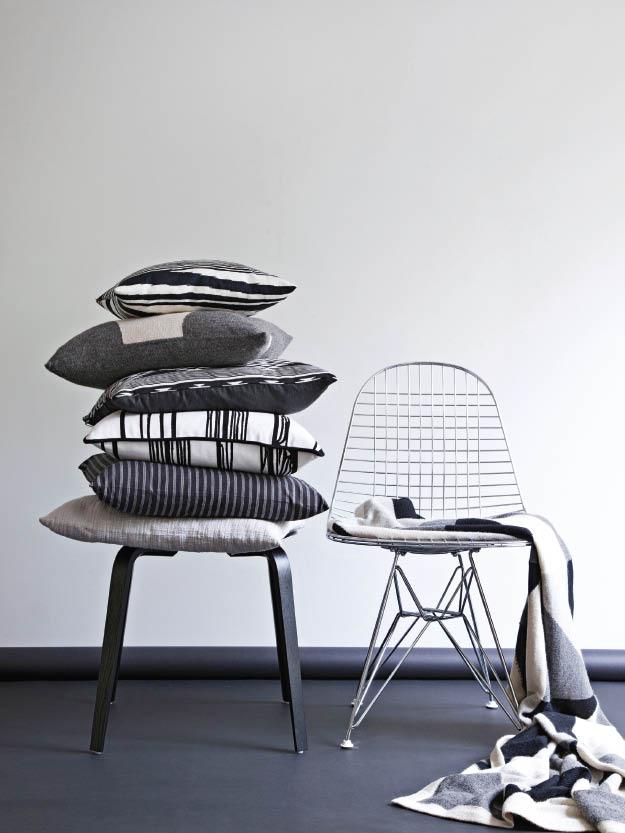 ELEMENTAL BALANCE
Different shades of black, accessories in steel and rich textures contribute a cool and chic industrial look for the stylish set. Experiment with it as a still life or a table setting. Plates and hooks by Notre Dame; vase by Illums Bolighus; scissors and steel coffee pot by Hay; bowl, glass paperweight and dish towel by Stilleben; candlestick by Ferm Living.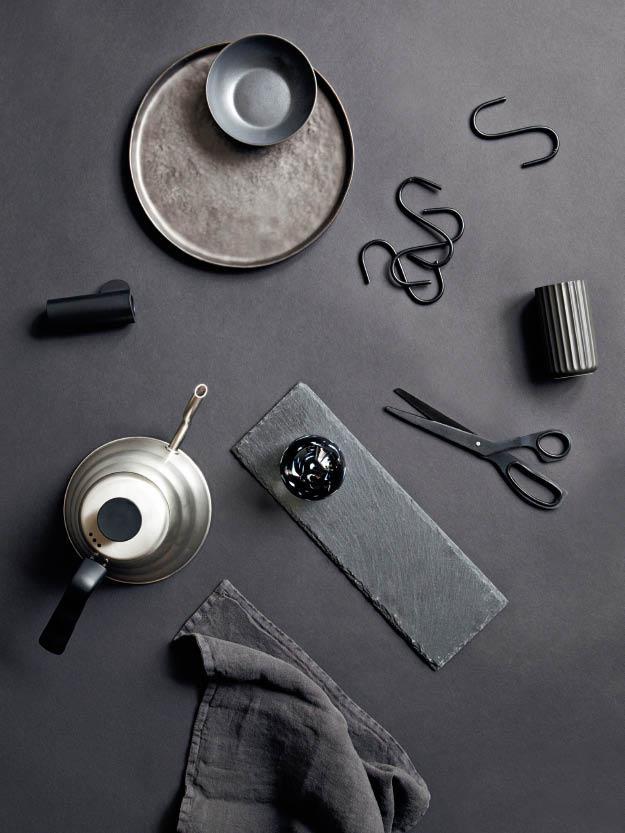 Additional Text: Nikey Cheng
Photography: Pernille Enoch | Idecorimages.Com
See more: A Grand Belgian Mansion Transformed into a Warm Family Home