Enjoying a hobby is essential, but finding a place to pursue it is just as critical and magical as appreciating it. If you're a music lover looking for an antidote to a past-faced life, a place where you can sit down, enjoy a drink and listen to an album from front to back without skipping, may we suggest Sounds Good?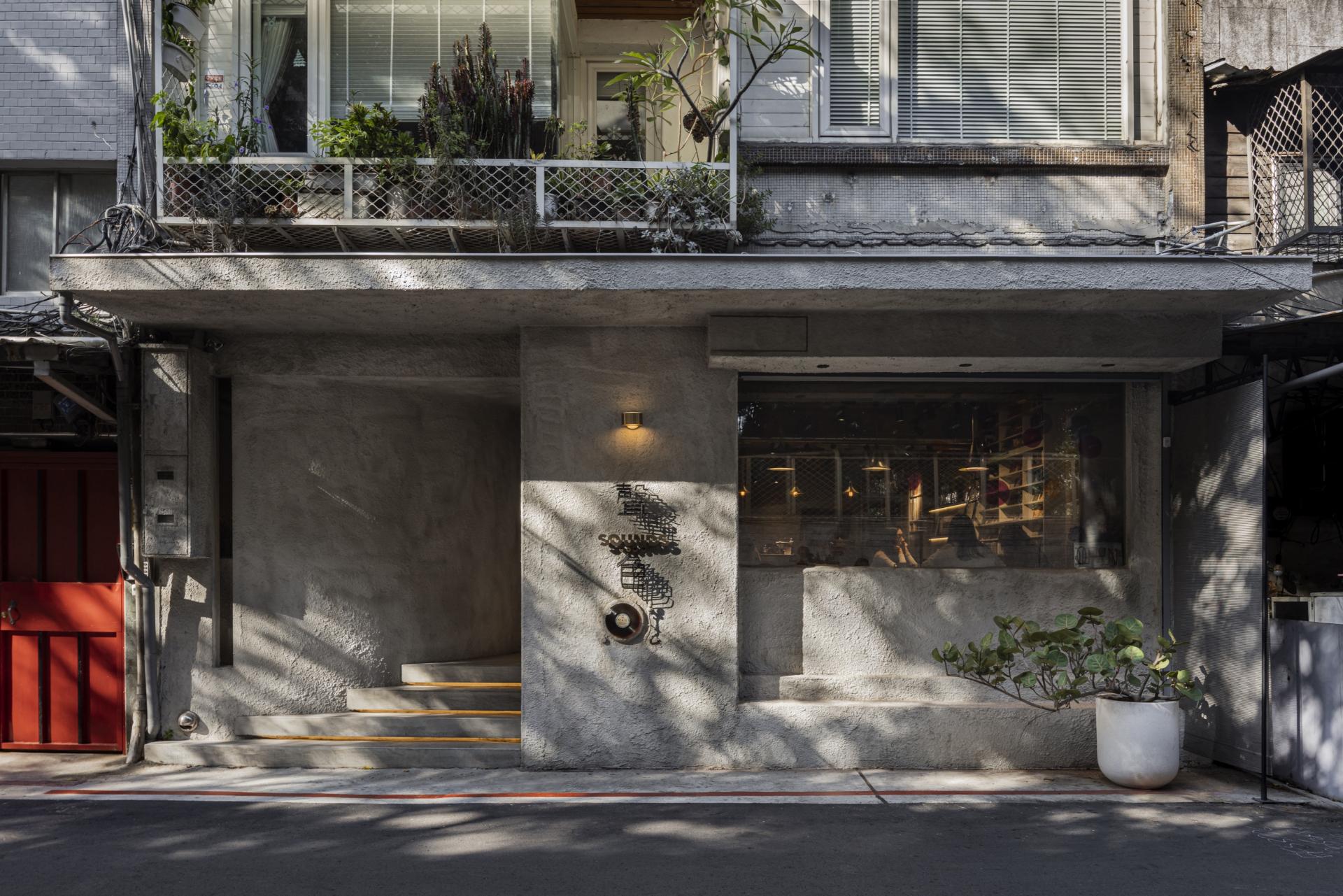 Located in Daan District, Taipei, Taiwan, Sounds Good is a worthwhile stop-by for you at any time of the day. Introduced to the public last year, Sounds Good is not merely a coffee shop but also a creative space. The owner honours the musical productions of artists and producers, a place where people can join in cherishing the way one listens to music and celebrating these beautiful creations.
This concept was brought to life by Ms Ru, who jokingly referred to herself as Ms "If". In Mandarin, her name "Ru" is commonly heard in the word "如果 " (rú guǒ). In a fun introduction, Ms Ru joyfully welcomed me into the establishment, and we immediately began our first meeting. Accompanying her were her daughters Winnie and Debby, who are part of the Operation Team at Sounds Good.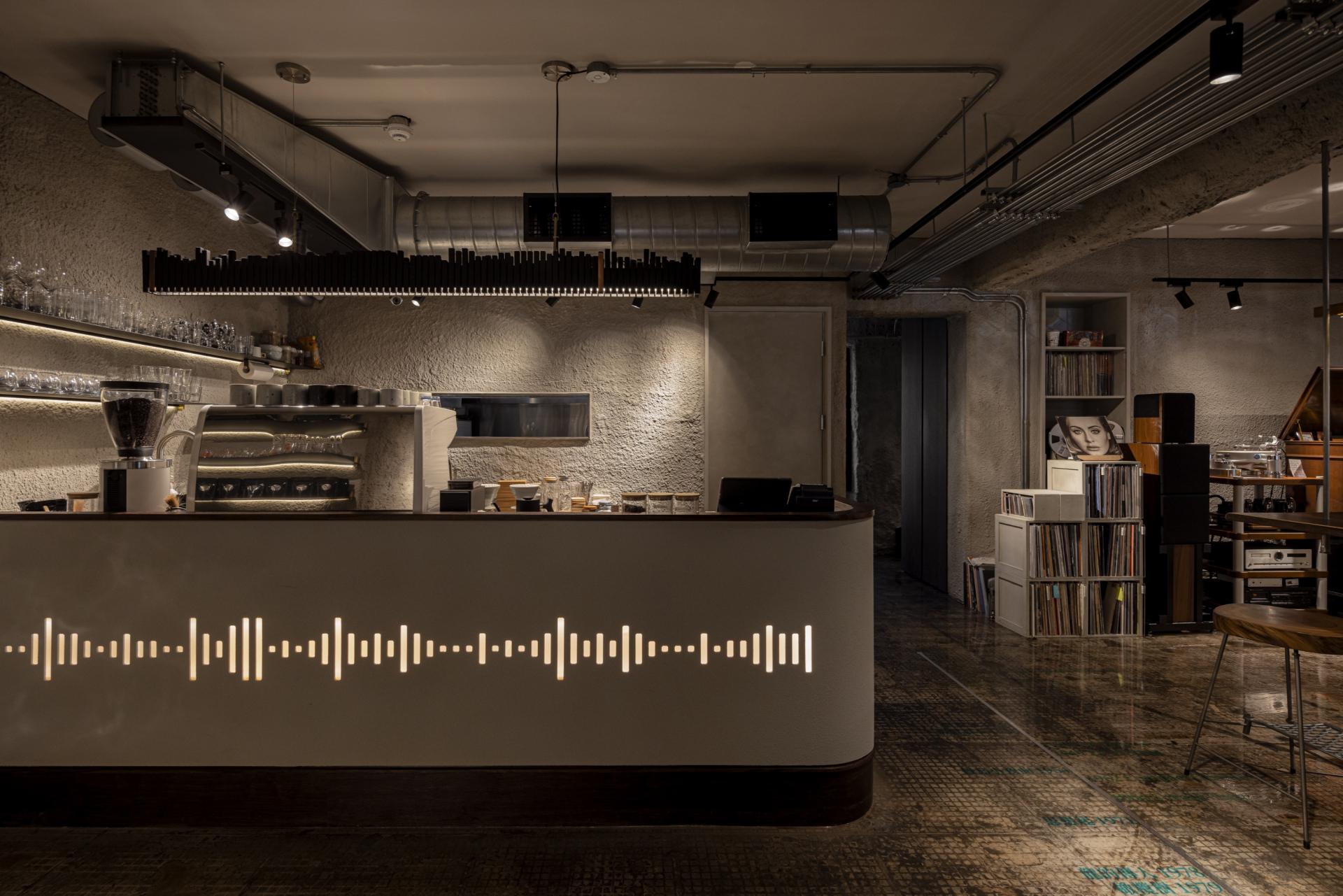 Although it was a gloomy day, Sounds Good's heartfelt welcome and cosy indoor atmosphere quickly dispelled the cloudy, sombre mood. Ms Ru began telling the story of how she came up with the idea to open Sounds Good, stating that art – be it in the form of poetry and books or film and music – has always been something she loved. "She is a woman of action," Winnie said. For Ms Ru, anything is possible if there is enough dedication and affection. And thanks to the time and effort she poured into growing Sounds Good, the space came into existence.
What makes Sounds Good even more of a "dream come true" for Ms Ru is seeing people loving and appreciating her work. This space acts as an invisible thread connecting people who share the same love for a shared interest.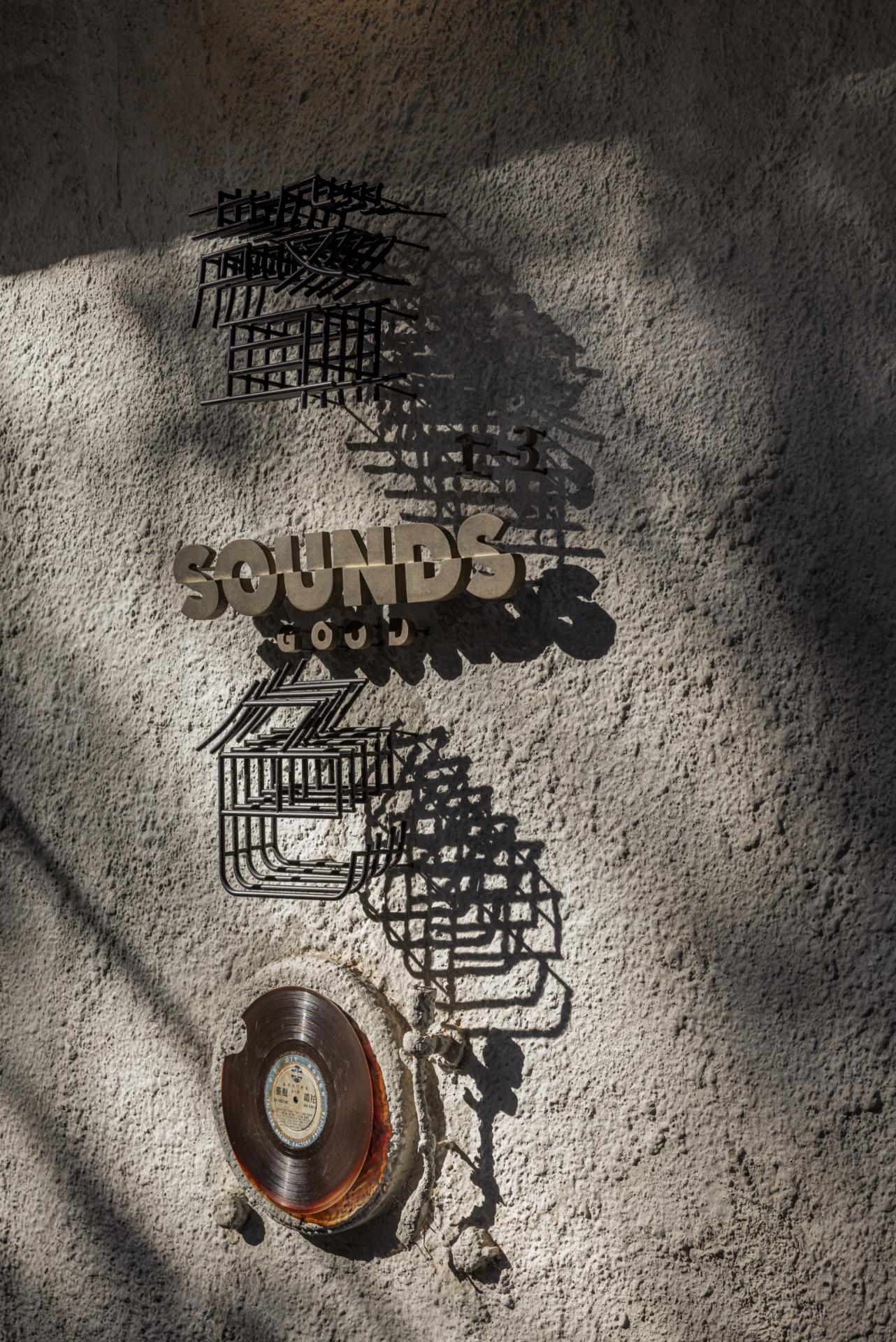 As they continued introducing how the place was built, we walked back outside to take a quick look at the exterior. Sounds Good's cement-splattered walls and wide glass window frame introvertly blend into the residential area. The logo of Sounds Good is made of steel bars, carefully overlapping each other to create a delayed shadow of its name. Come in the late afternoon to catch stunning golden hour lighting playing shadow tricks on it when the sun shines at a certain angle, which also shines on the record groove of the decorative vinyl.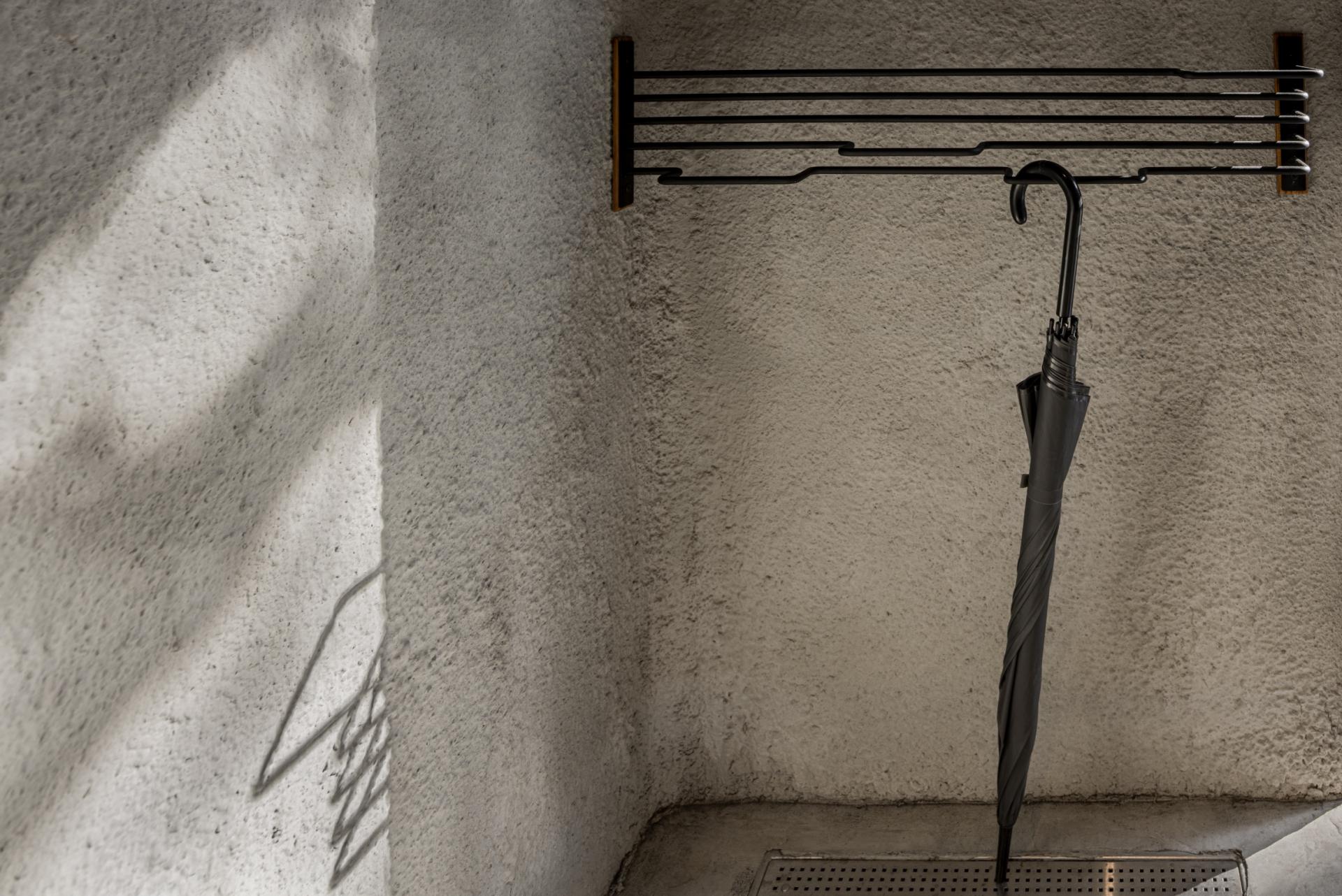 Leading inside, the flight of steps is tilted at certain angles, hiding the front door as if it's beckoning you to enter its cave. A meticulously crafted rack to hang umbrellas also embodies a music-related detail, evoking the look of a music stave.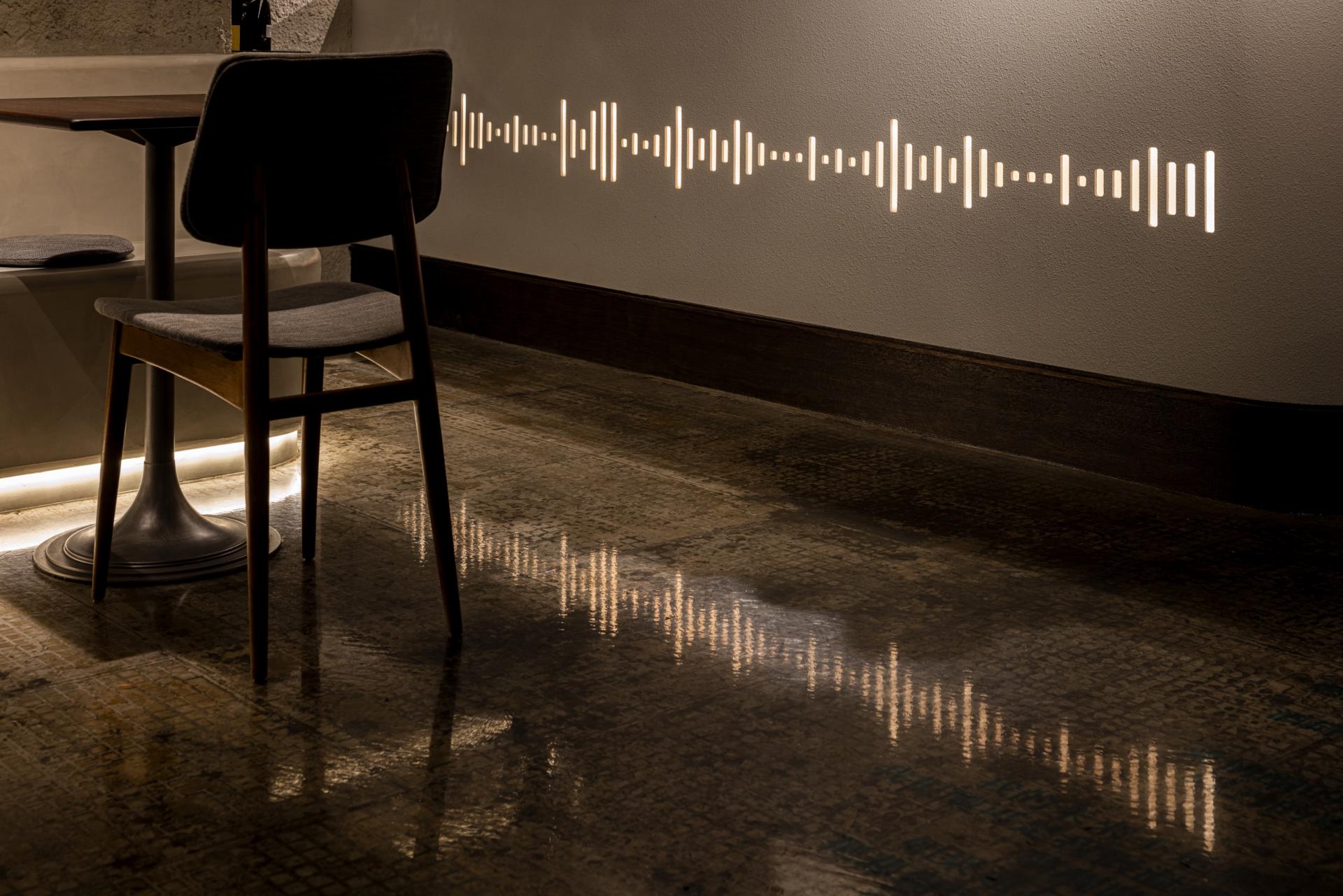 After we entered back inside, all three ladies pointed down at the epoxy flooring. According to Ms Ru, she noted all the years of her favourite songs and albums, in addition to the timestamps of what was happening in the overall industry on the floor.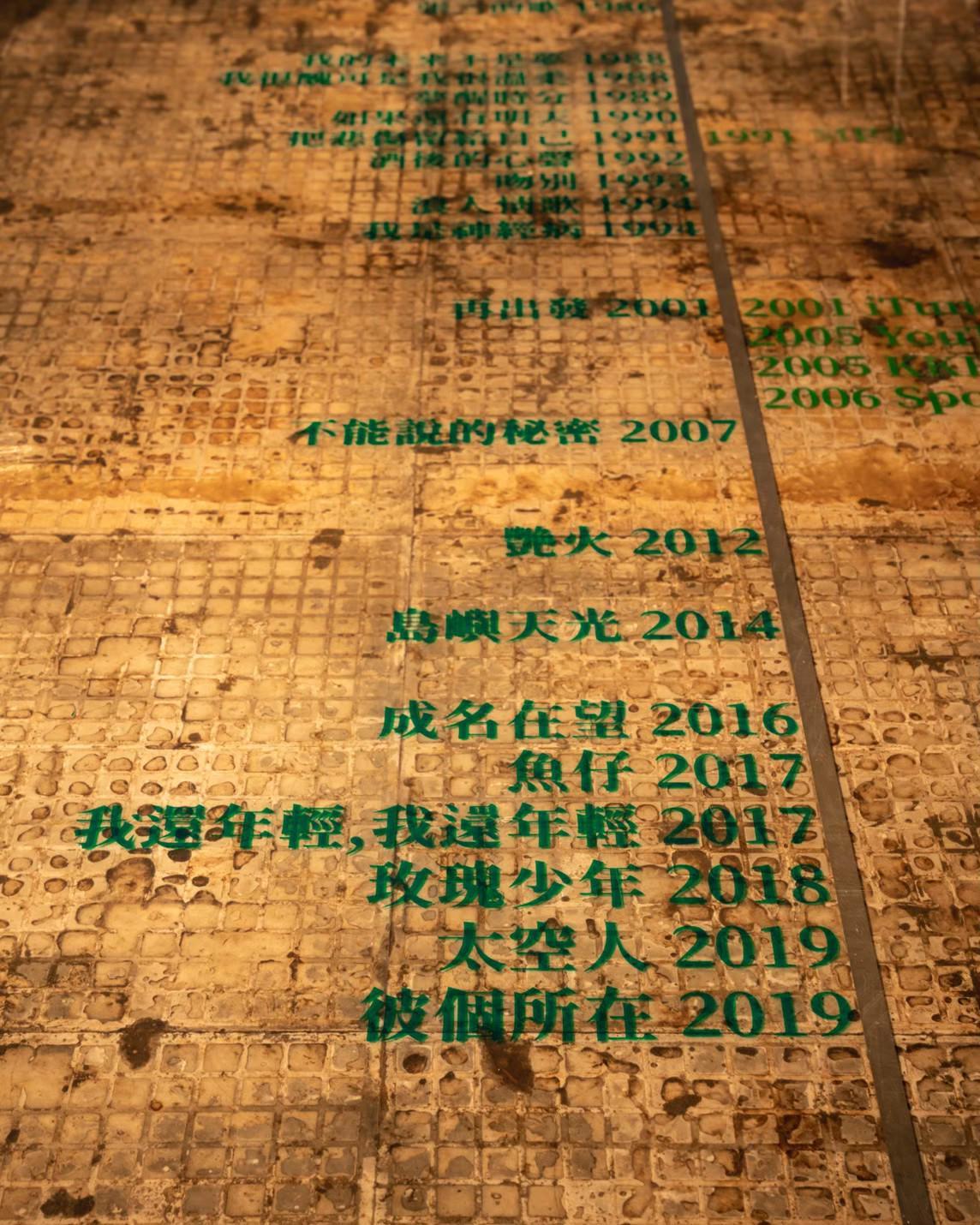 This includes when CD players came into existence and when digital listening platforms such as Spotify were introduced. After removing the old tiles from the old house, the raw base of the shop shows the epoxy material for the floor. This allows Ms Ru to incorporate her musical diary as a distinctive feature of the shop.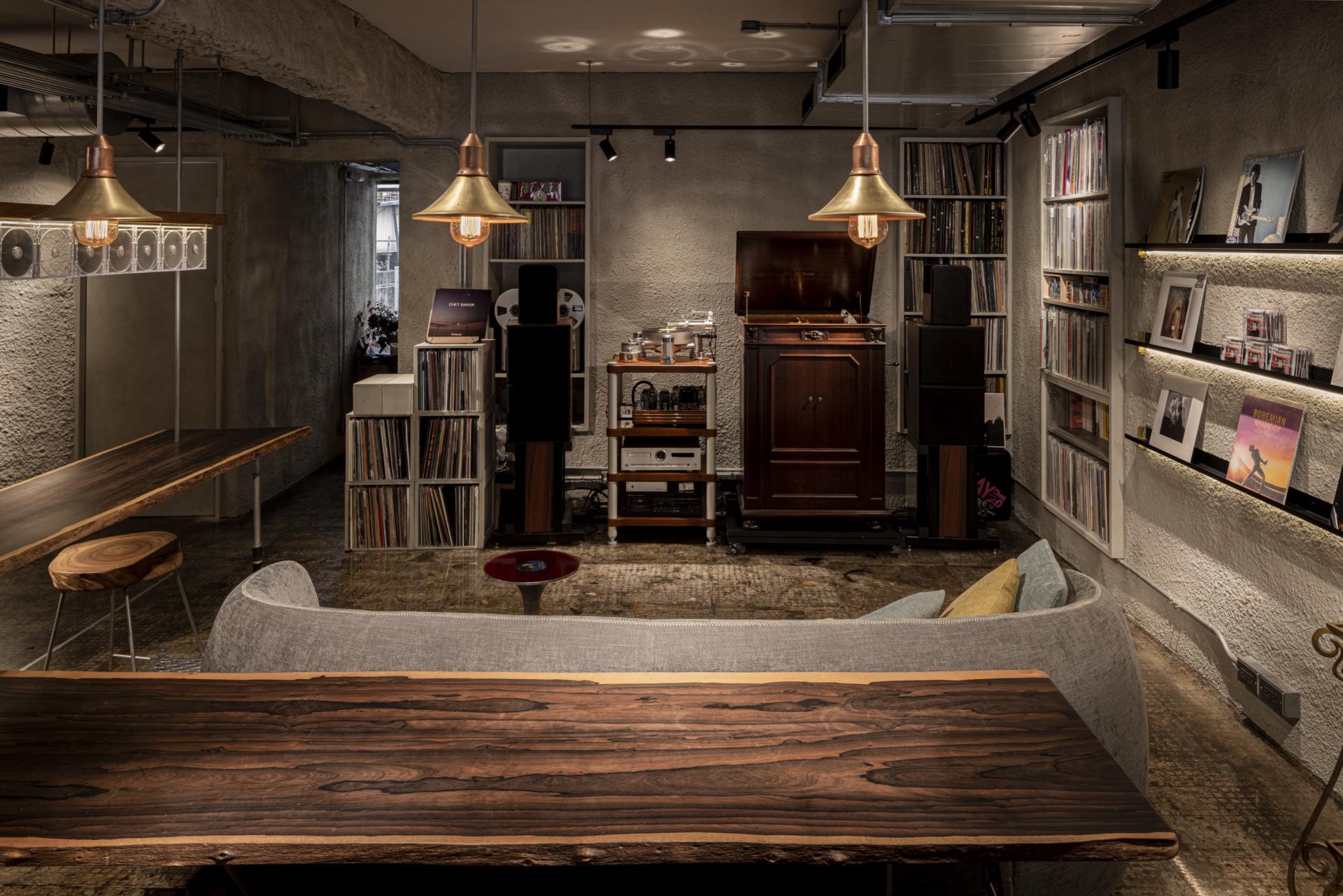 The same material used for the facade of Sounds Good was also kept for the interior walls. The primary luminance sources come from ambience lights installed across the ground floor, softly lighting up all corners. Consisting of a bar, a record-displaying area with players and sound systems, the first floor is the main area of Sounds Good, providing multiple seating and sets of coffee tables.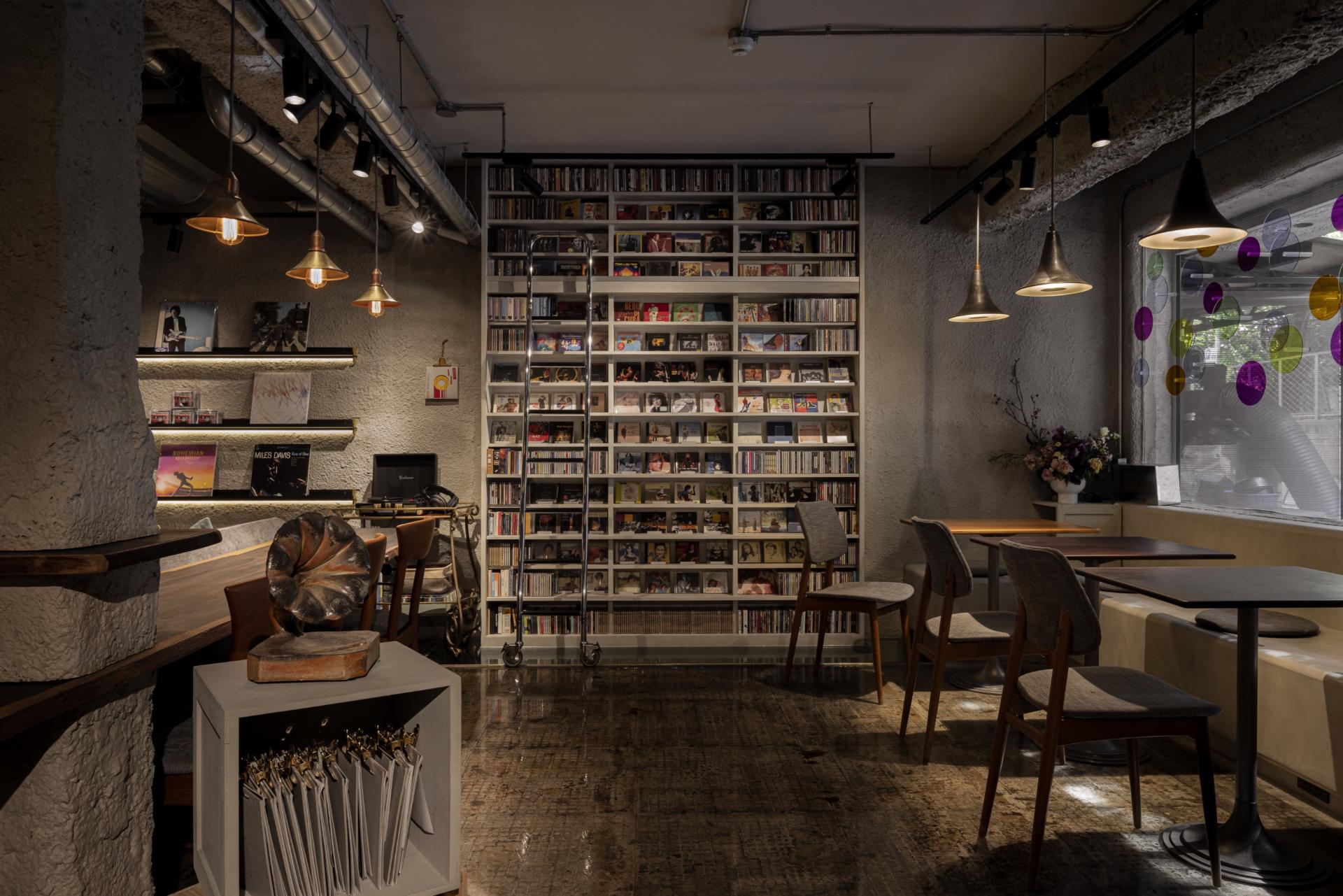 Looking at the record-displaying area, this is where the beginning of Sounds Good all started. Met by chance, then befriended by choice, Ms Ru found Mr Chen on the internet seven years ago. With a shared hobby and interest in music, the two became fast friends. What we can see at the cafe is merely a fragment of Ms Ru and Mr Chen's joint collection. Having collected for over 30 years, the middle-aged gentleman is now a retired collector who used to have a massive collection of approximately 7000 types of vinyl and 3000 CDs. Because the collection is part of who he is and what he loves, it took him some time to decide on transfer ownership of his collection to Sounds Good. But ultimately, his passion for sharing the art of music and record collecting with the younger generation was what swayed his decision.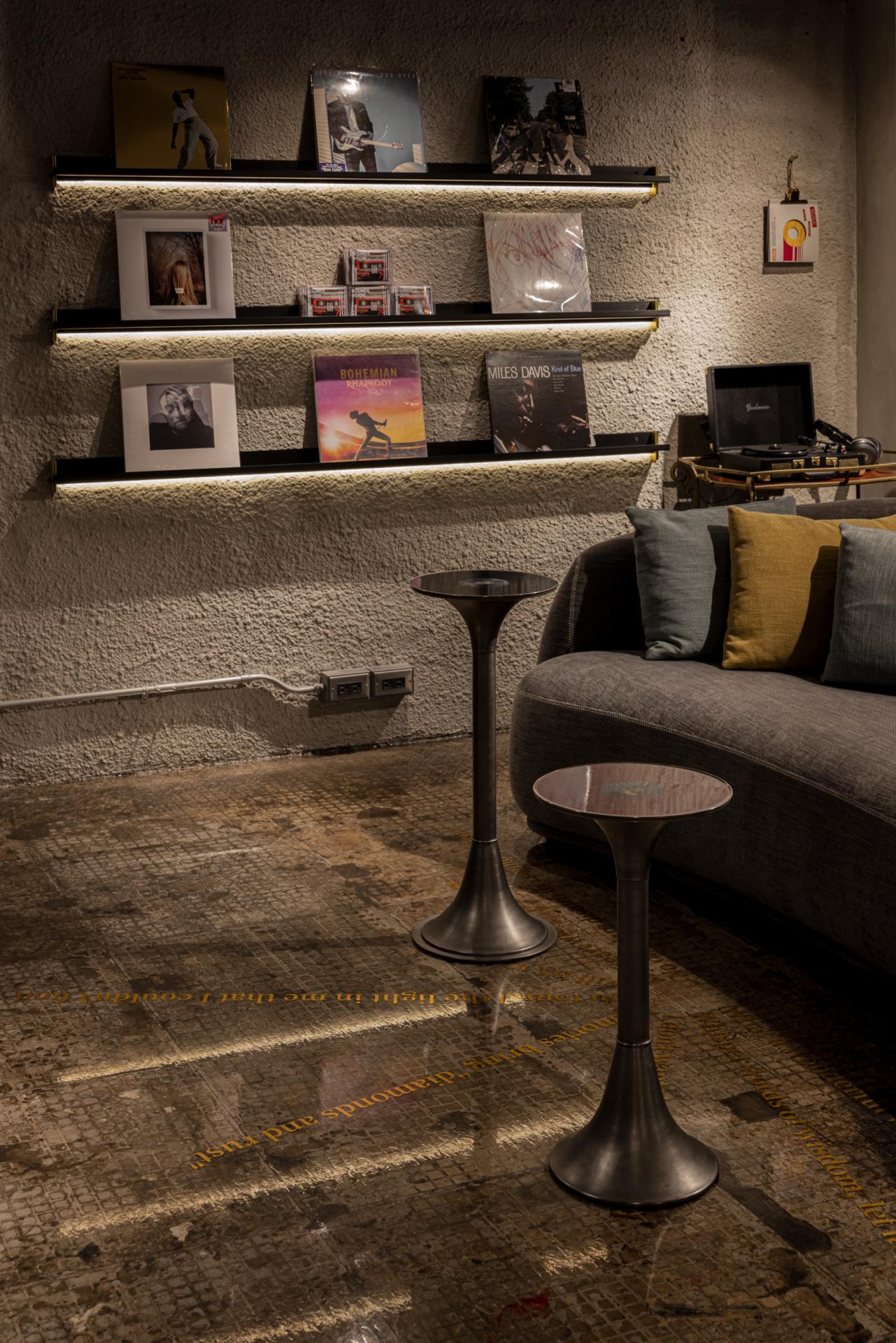 Their successful compilation of records and mutual love of music led to an ongoing connection. The two kept in touch as Ms Ru continued to build her collection. With both parties' selections combined, the collection now stands at more than 20,000 copies, encompassing numerous types and genres, including rare finds as well as the latest releases.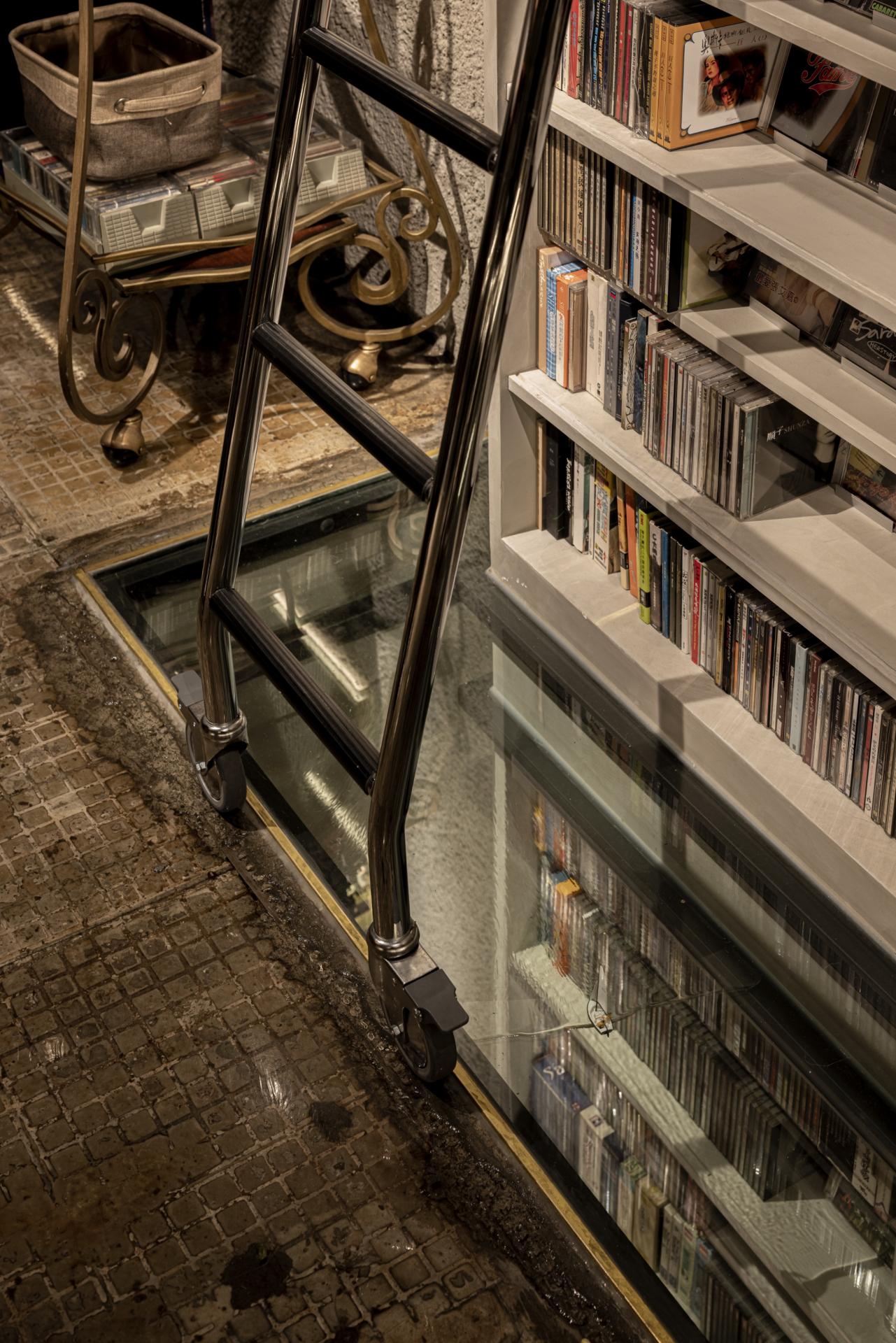 We continued to the underground room where Ms Ru told more stories of the endless ideas and thoughts that manifested Sounds Good. An extensive floor-to-ceiling shelf of records from the upper level reaches down to the basement, further showcasing the group of CDs and vinyls.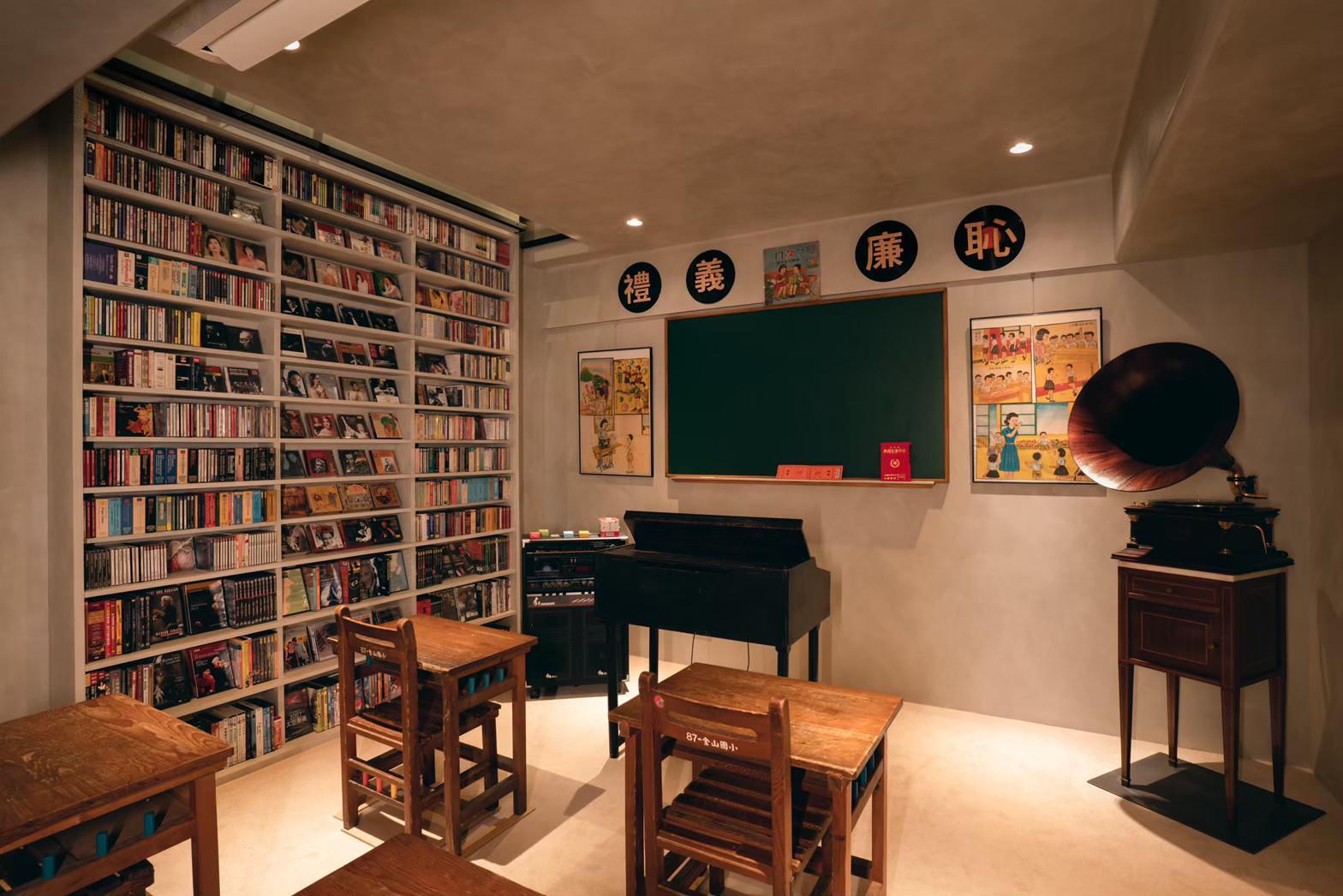 This space is a recreation of a traditional Taiwanese school classroom, where Ms Ru tells the story of her childhood. Two wooden desks and chairs are arranged in the middle, with chalkboards framing words of encouragement, with a picture of the Japanese manga robot Doraemon in the middle. Once again instilling her favourite elements into the space, Ms Ru brought her memories to show the younger generation what a classroom used to look like.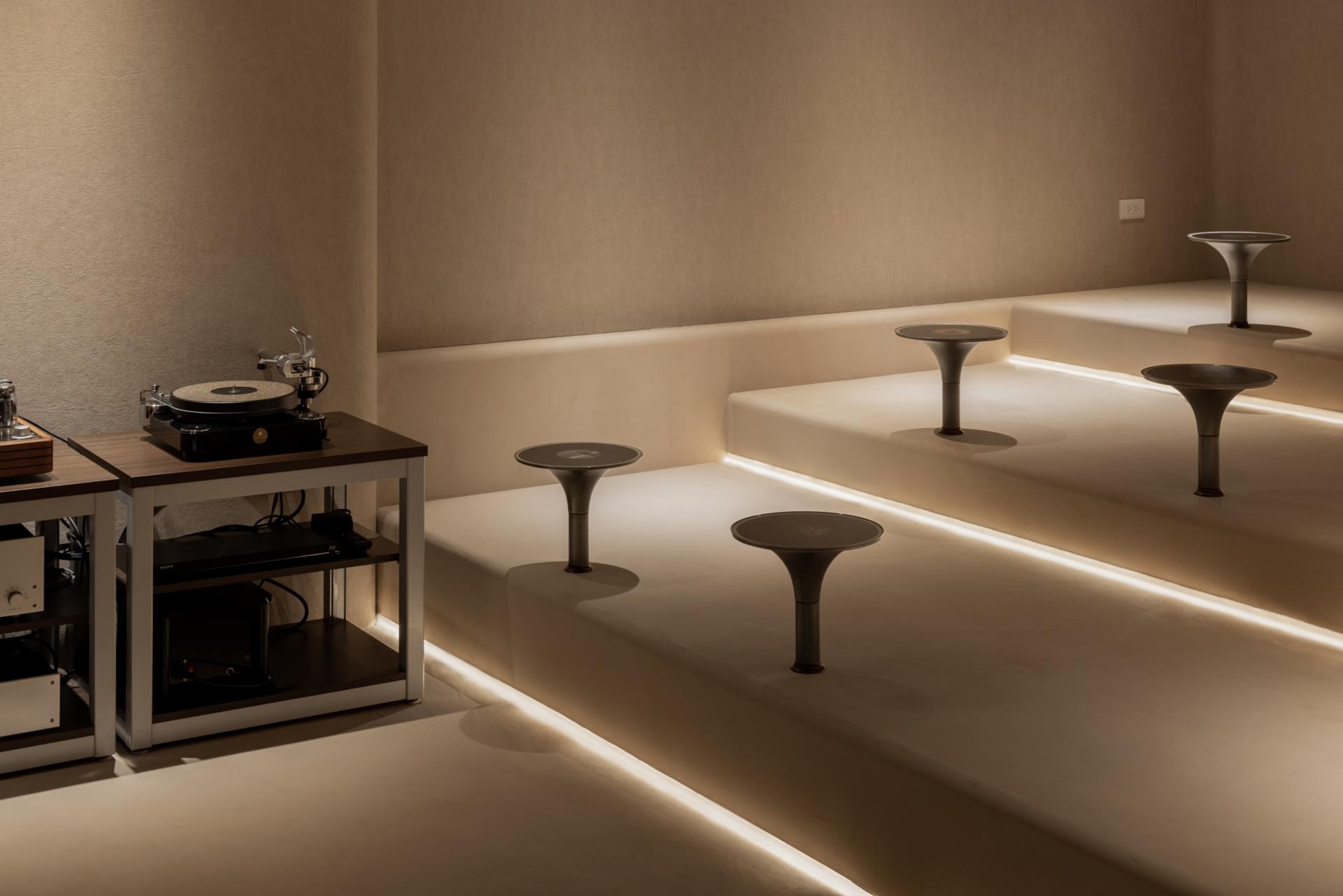 Walled by a sliding door, the hidden room is a soundproof space for special talks, events and can also be rented for movie night. As you enter, the cinema-like room has three levels of floor seating and seven coffee tables that rise out of the floor like mushrooms, topped off with shapes and designs of analog record formats.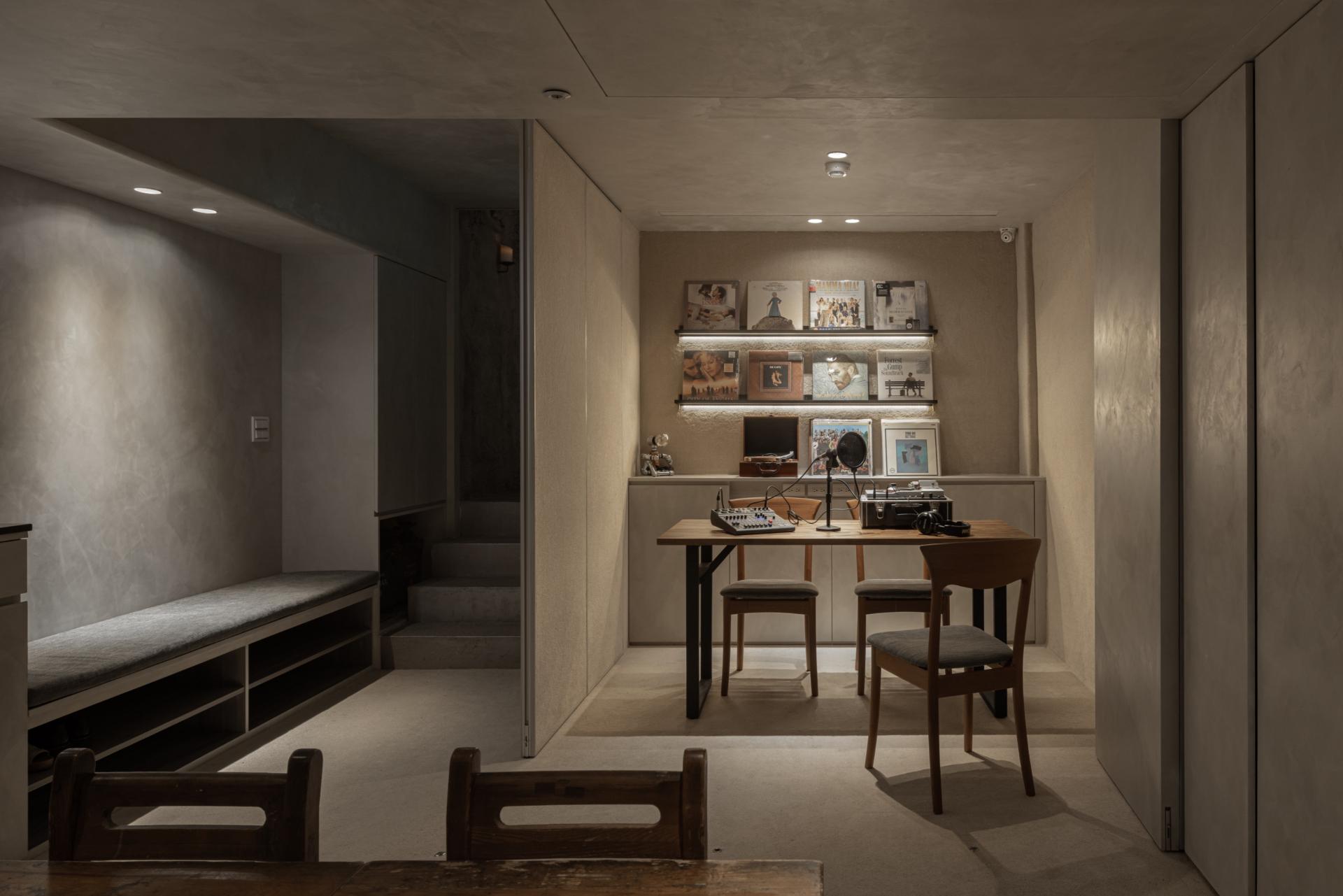 Walking back out, we walked into the corner booth across the room. Enveloped in a small cube, the station is where Sounds Good introduces the audience to the process of making your own vinyl. Via the Vanrock E-101, a vinyl record-cutting machine, customers can come in to experience the recording of vinyl. This unique on-site feature is often used as a gift for loved ones who wish to keep their audio files physically. Winnie and Debby proudly shared how Sounds Good might be one of the few places that has the opportunity to bring this service to people.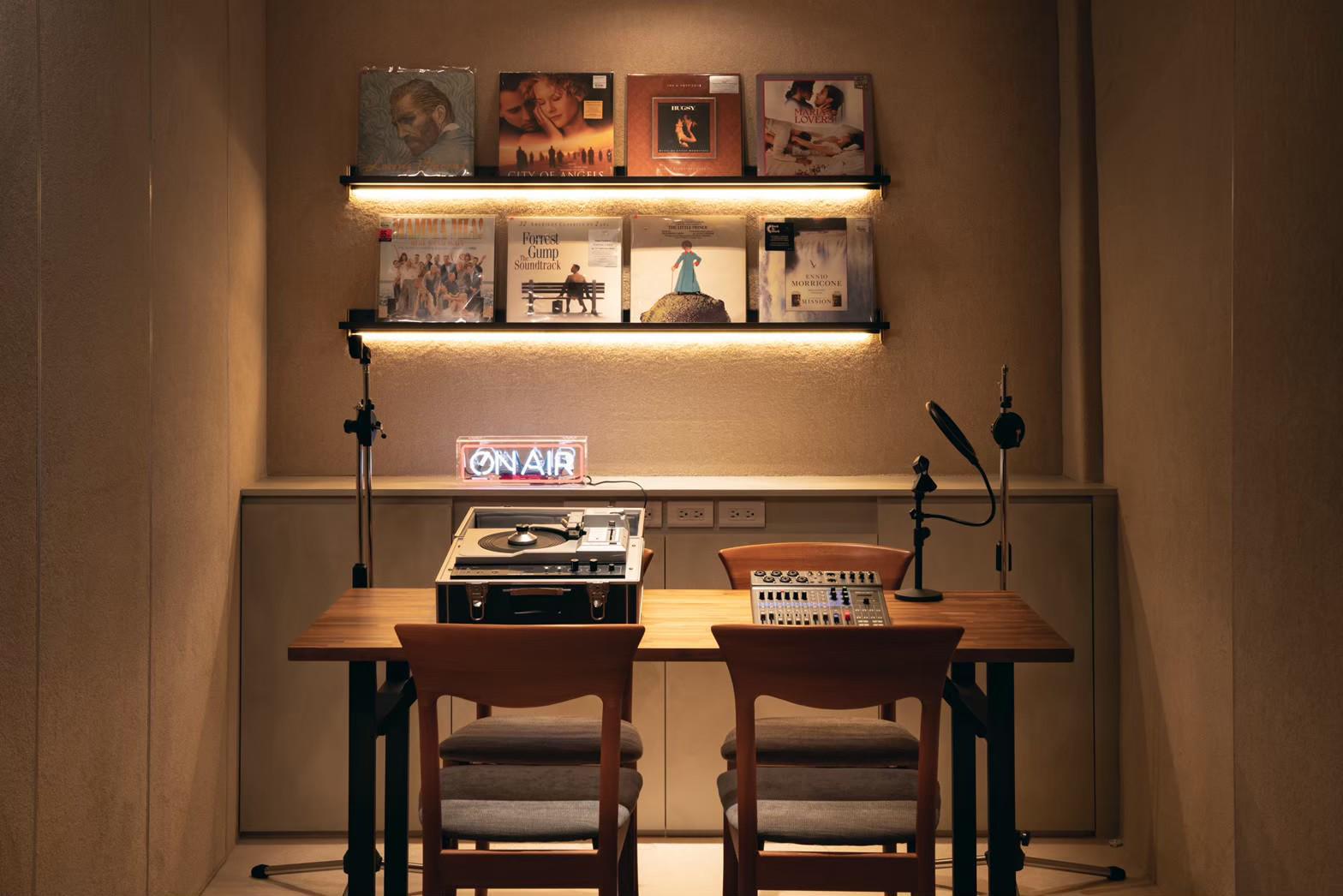 The essence of music is kept consistent throughout every aspect of Sounds Good, making one feel totally immersed in the environment. It mixes remembrances and music into one cohesive whole. This addresses not only the older generation's fond memories, but also the younger generation's desire to look back. It connects the two sides of the spectrum between digital and analogue, weaving together the elements of a captivated whole.
From the impressive Orthophonic Victrola Credenza (a pioneer of sound reproduction) to the monthly rotation of vinyls on the display wall and other exciting musical themes, Ms Ru has excellently embedded the knowledge, feeling, sound and experience of music into an establishment. This musical coffee ship passes on the value of listening to an album from beginning to end to more generations, preserving a slow-paced lifestyle despite how fast-paced our digital world has become.