Calling all food and architecture enthusiasts! With the opening of Levana Rooftop Restaurant, you now have another reason to visit Lucknow, a city in Northern India renowned for its opulent, historic Mughal and French architecture and mouthwatering cuisine.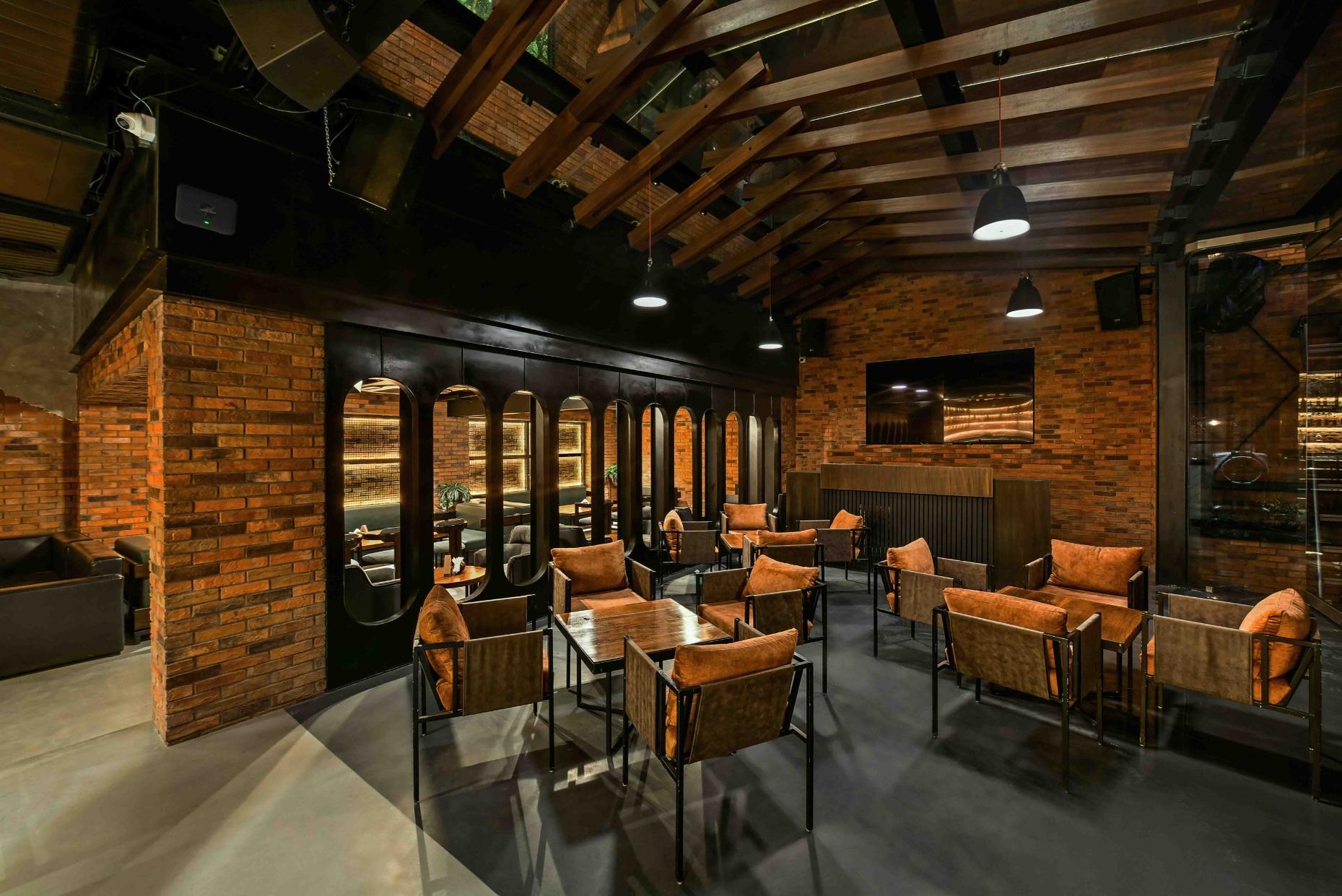 Located on a 200-year-old market street, Hazratgunj, the restaurant is a stunning amalgamation of the influences of Mughal and French architecture. Designed by 42MM Architecture, the structure feature an imposing metal structure, vintage industrial joinery details, and a distressed skeleton reflecting the city's traditions.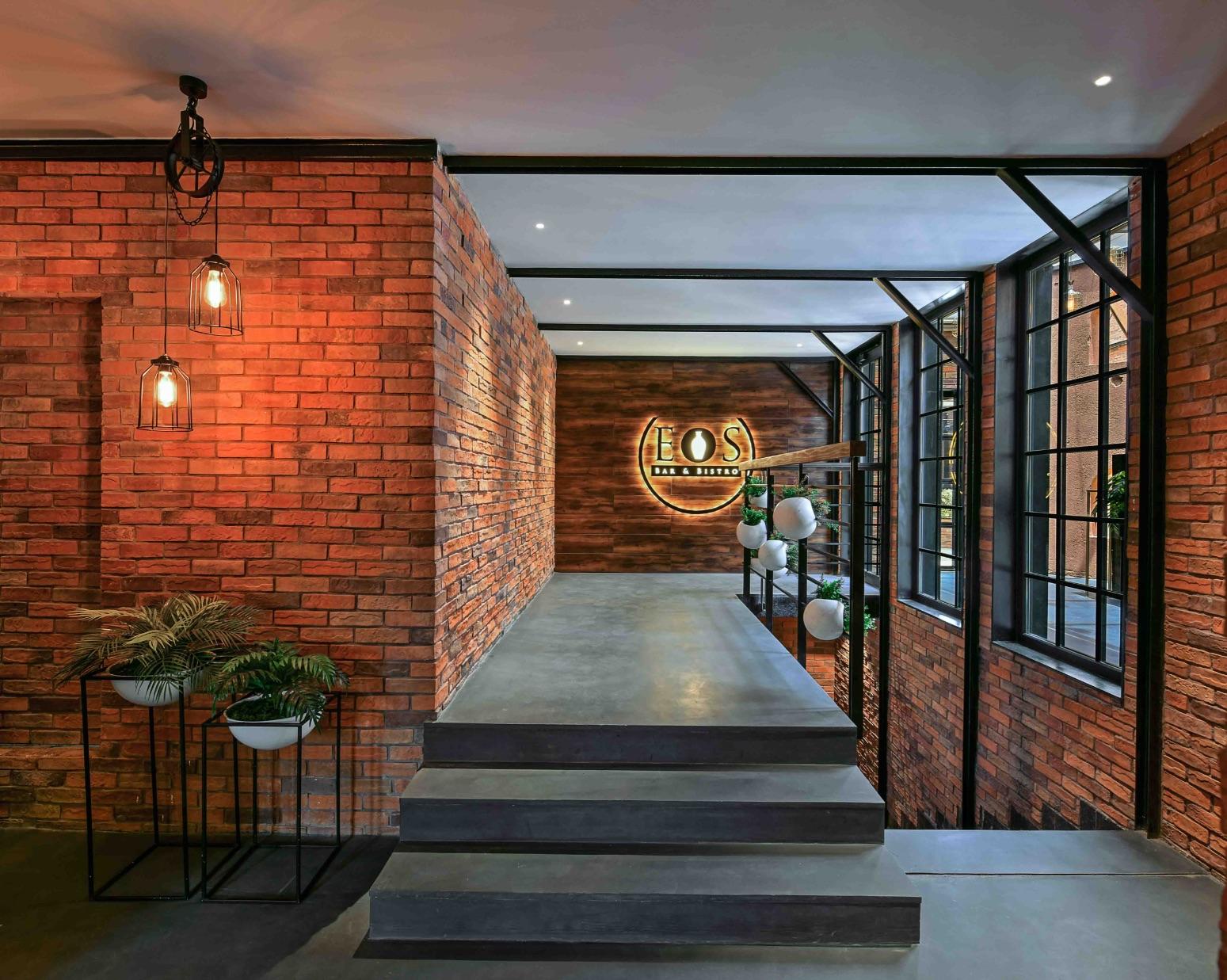 This building has an inward-looking terrace that looks into a courtyard with monumental trusses and a wall that is 30' high, giving the impression that it's restored. A brick wall is clad with metal columns and tie bars to create the appearance of an old structure restored with metal that has stood the test of time.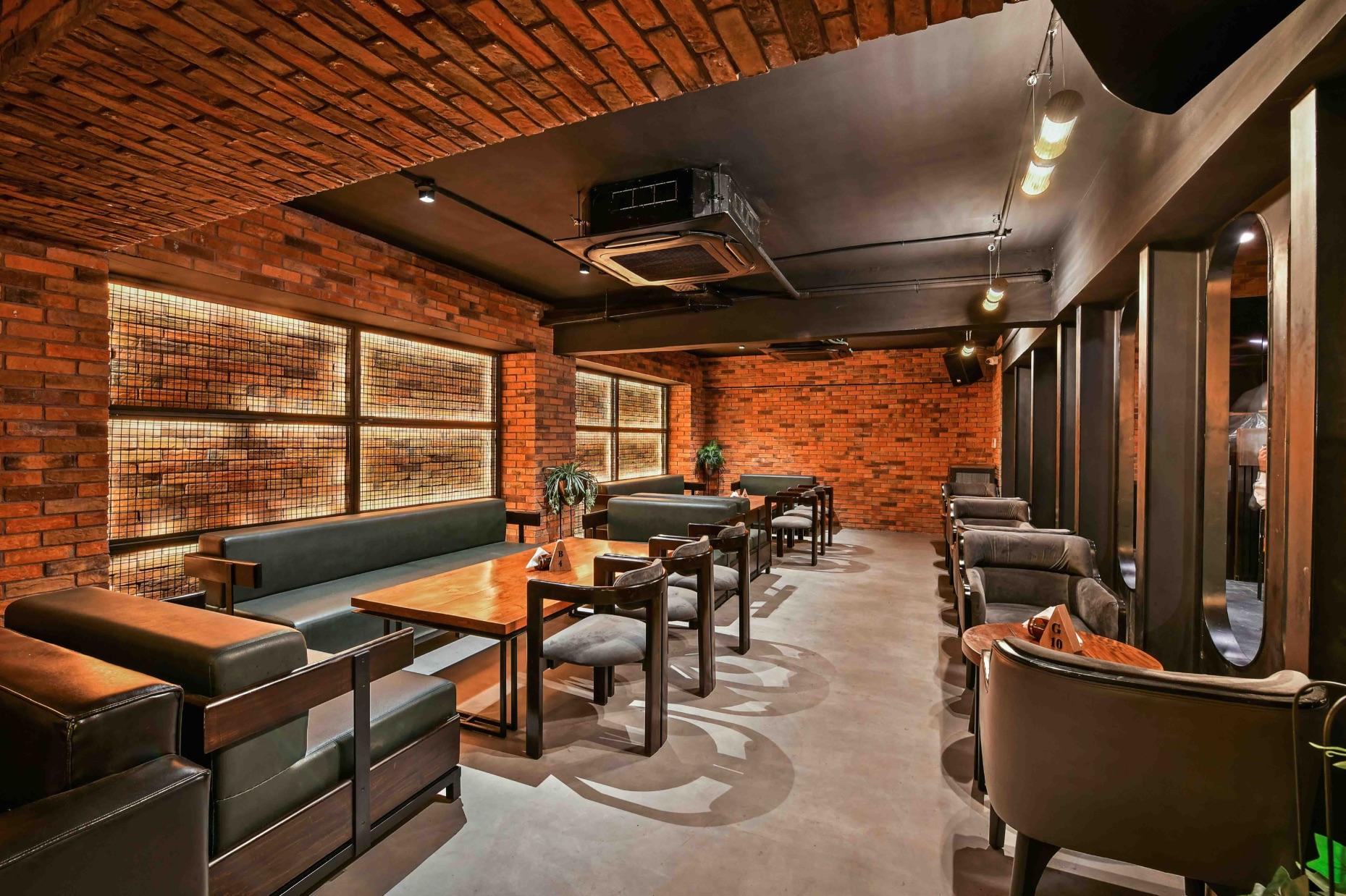 Almost half of the terrace is covered to create an air-conditioned space for dining. Nevertheless, with the use of glass throughout the site and detailing evocative of the French industrial era, the openness and transparency of the site are kept intact.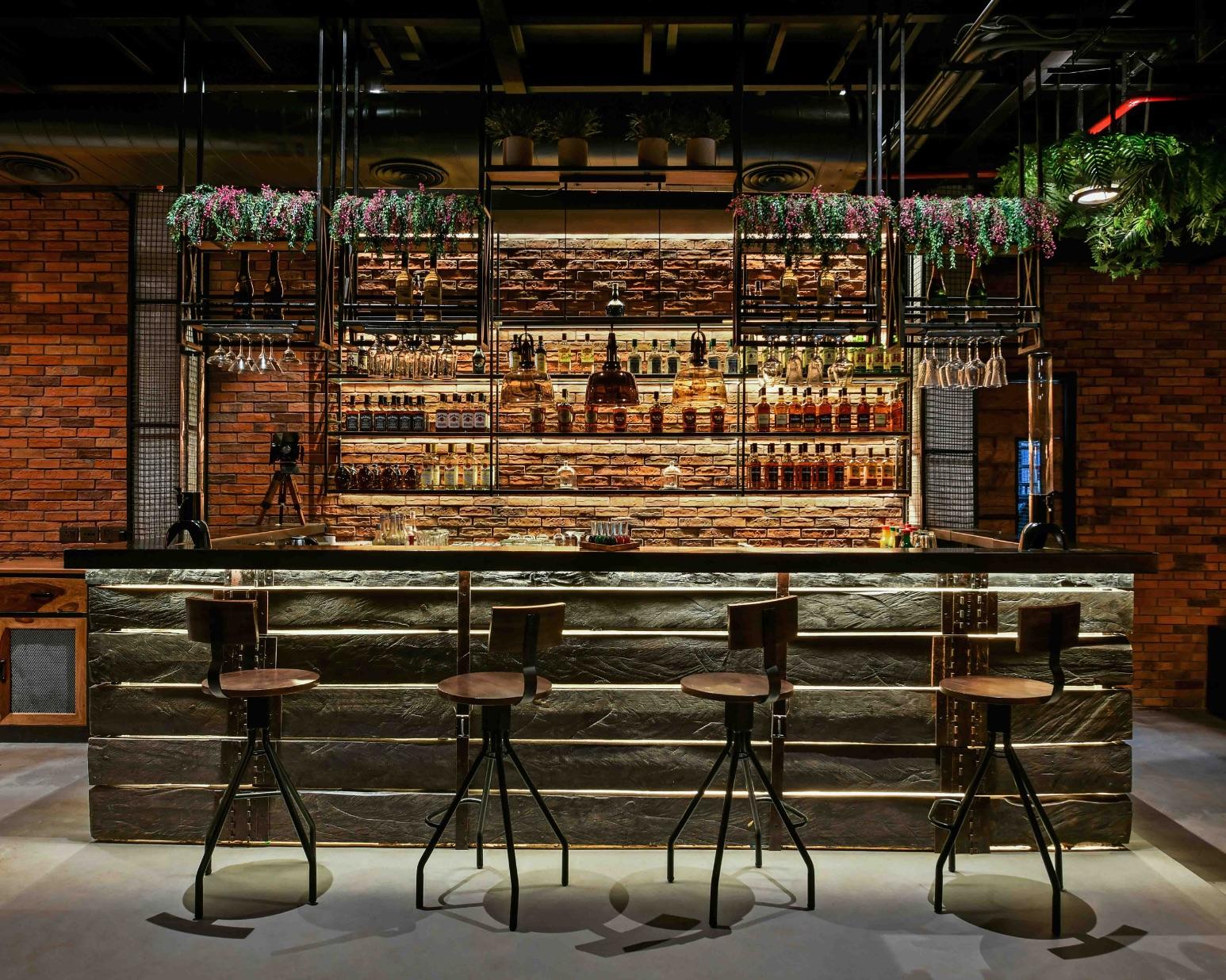 A large portion of the terrace is covered, creating an air-conditioned dining area. The site remains transparent and open due to an abundance of glass with details that reflect French industrial-era architecture. An iconic feature of the restaurant is a floating glass box with a glass roof that serves as a convertible dance floor.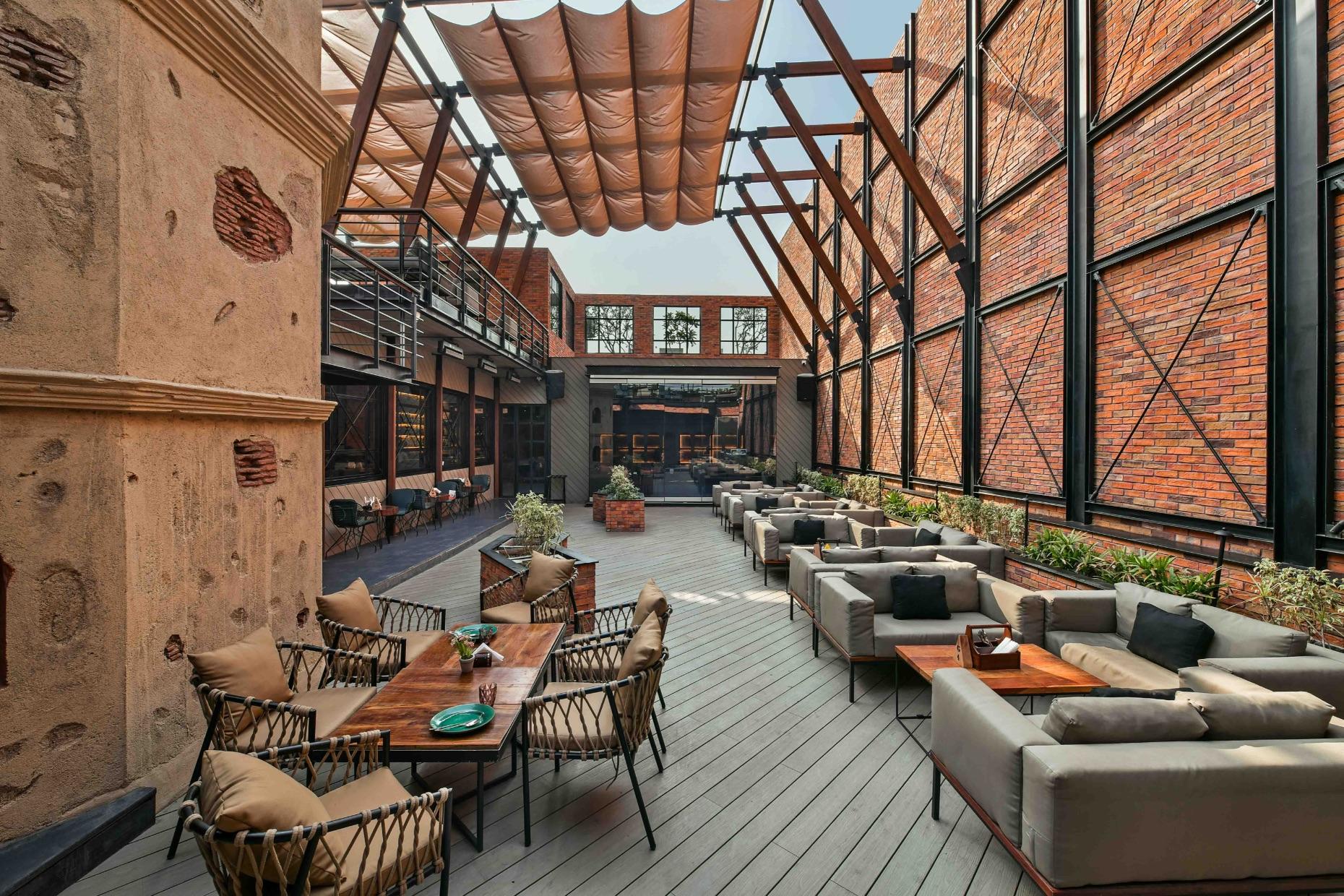 In addition to the dance floor, a large bar area has been constructed from a rustic wooden frame and topped with charred wood logs decorated with metallic buckles. There are also classic metal and glass storage units with French industrial joinery. There are brick walls surrounding the adjacent dining areas restored with metal mesh detailing, creating the appearance of restoration. A metal screen separates the dance floor from the dining area.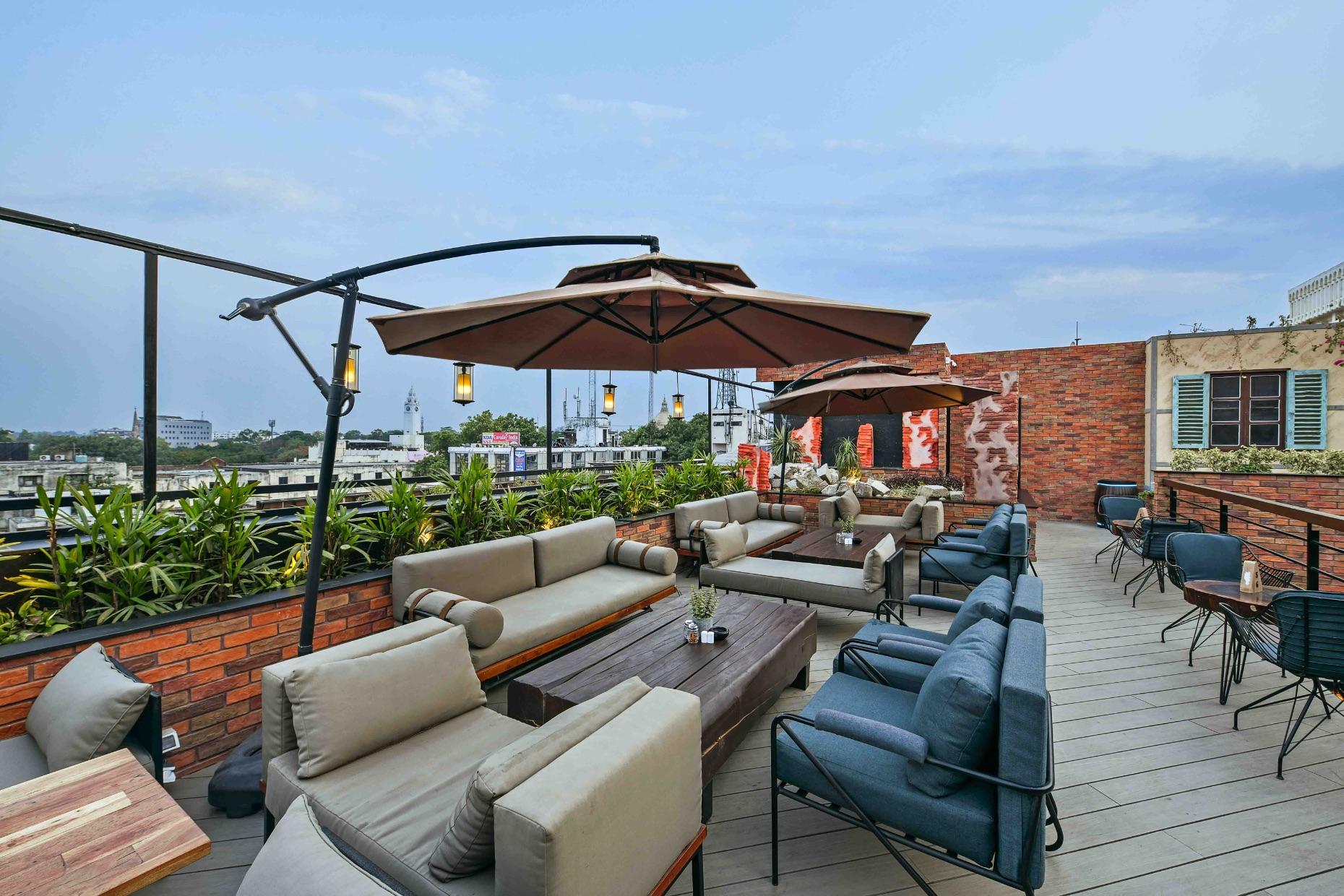 In the reception area, a wall mimics an existing Lucknow Residency structure. This distressed and broken look is a literal interpretation of the structure. The upper deck features a wood-fired oven. The purpose was to frame the work area and open it up as a visual treat for visitors.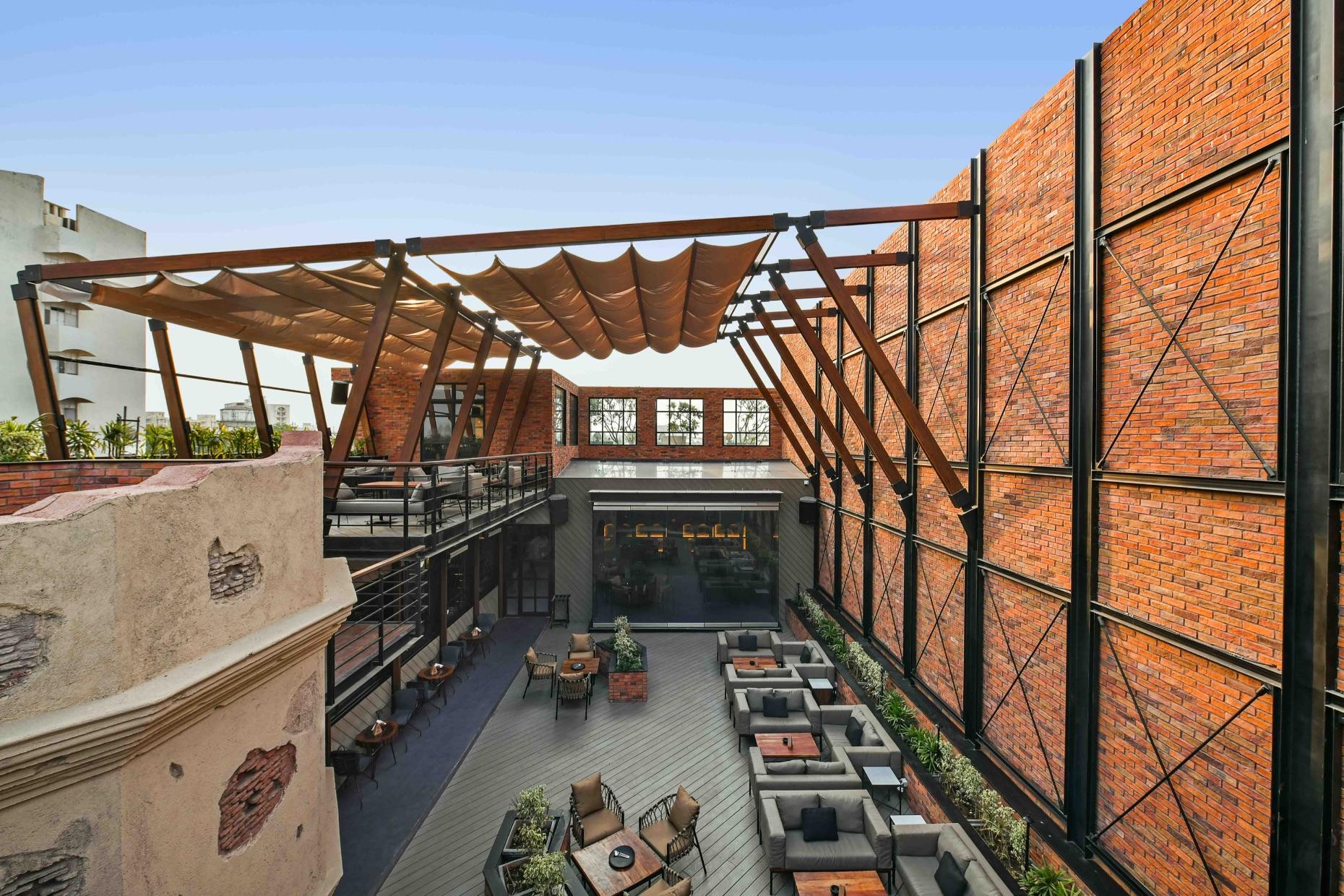 In addition to brick tiles, metal, wood and concrete, the lighting was selected to complement the industrial feel. A layer of greenery was incorporated throughout the restaurant to balance the visual weight of metal and brick. From the outside, the restaurant overlooks the dense city fabric and its iconic structures. From the inside, the restaurant conveys the heritage and legacy of the city's architectural heritage.