Liang Architecture Studio has conceived an ethereal floral haven at the heart of the metropolis.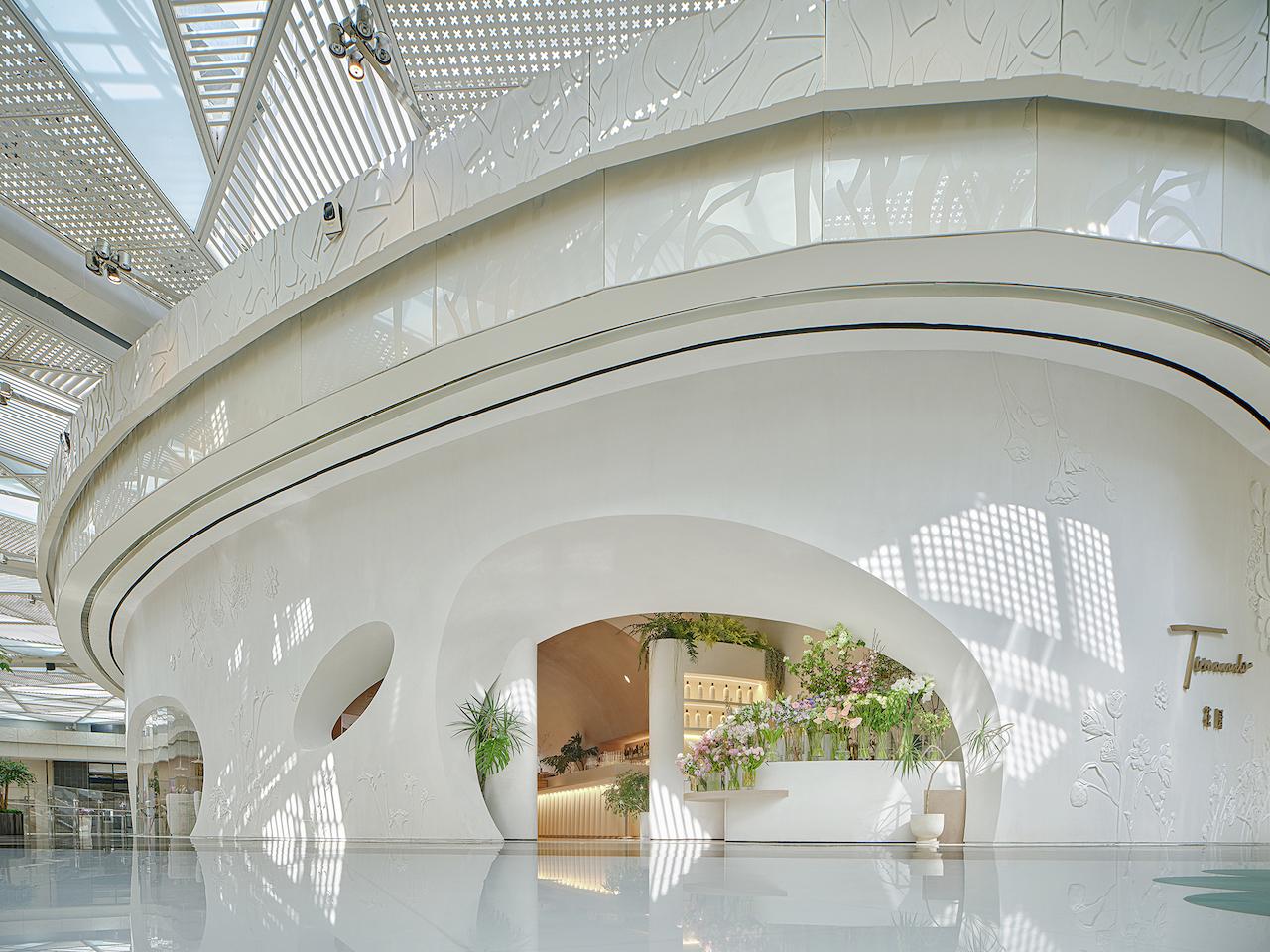 Originated in Beijing, the Tomacado brand is bringing its love and charm to Shanghai IFC. A restaurant-cum-flower shop, it stands as a destination that combines catering services with flower shop. The designers integrated the natural form and beauty of flowers into the space through deconstruction techniques.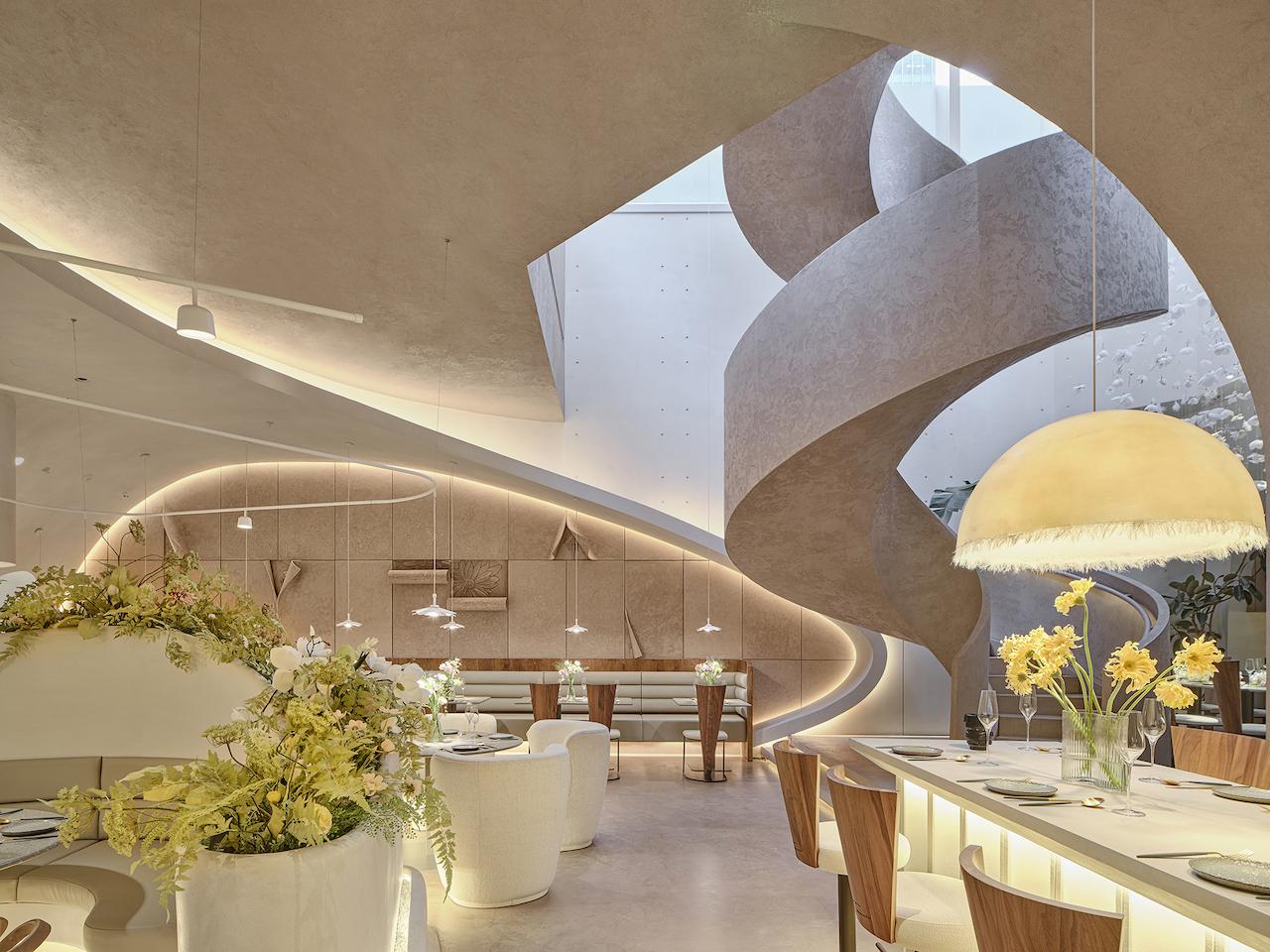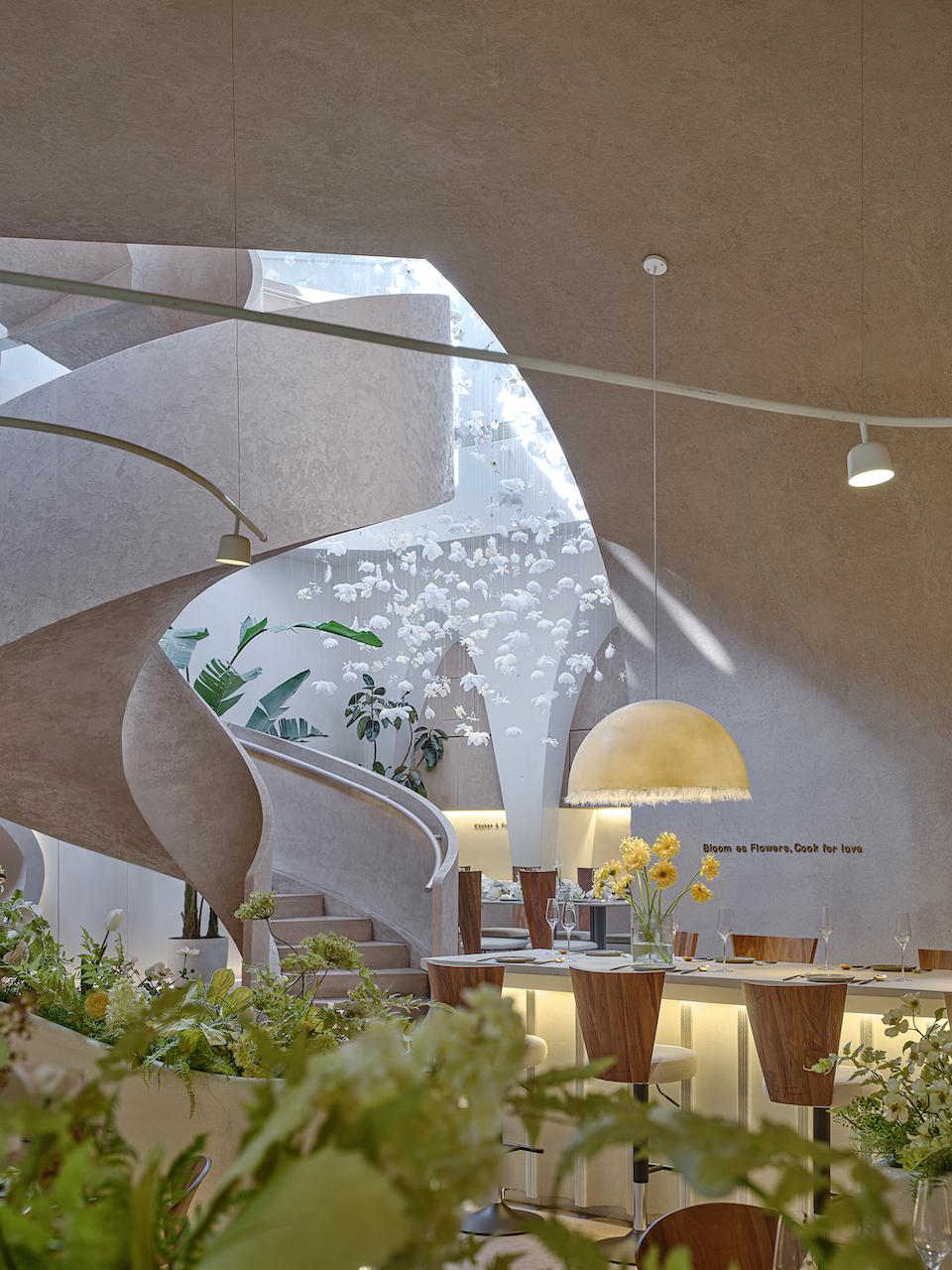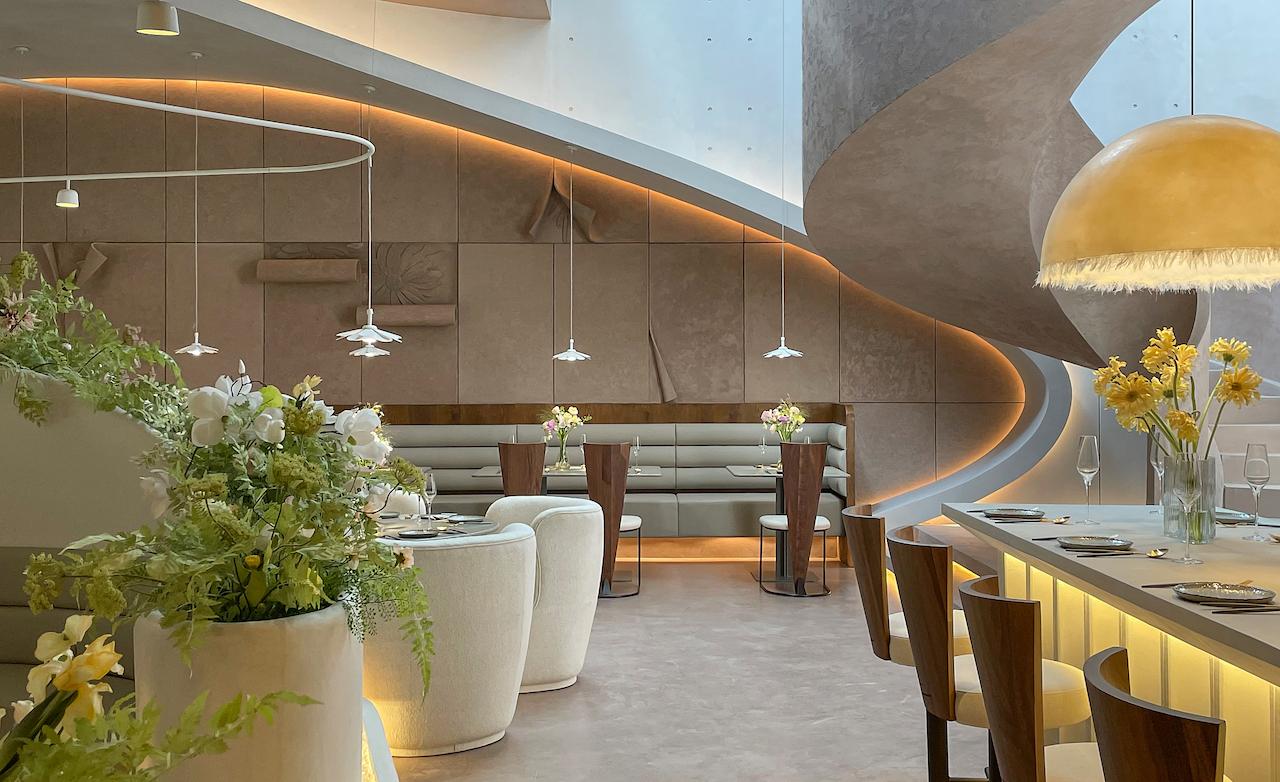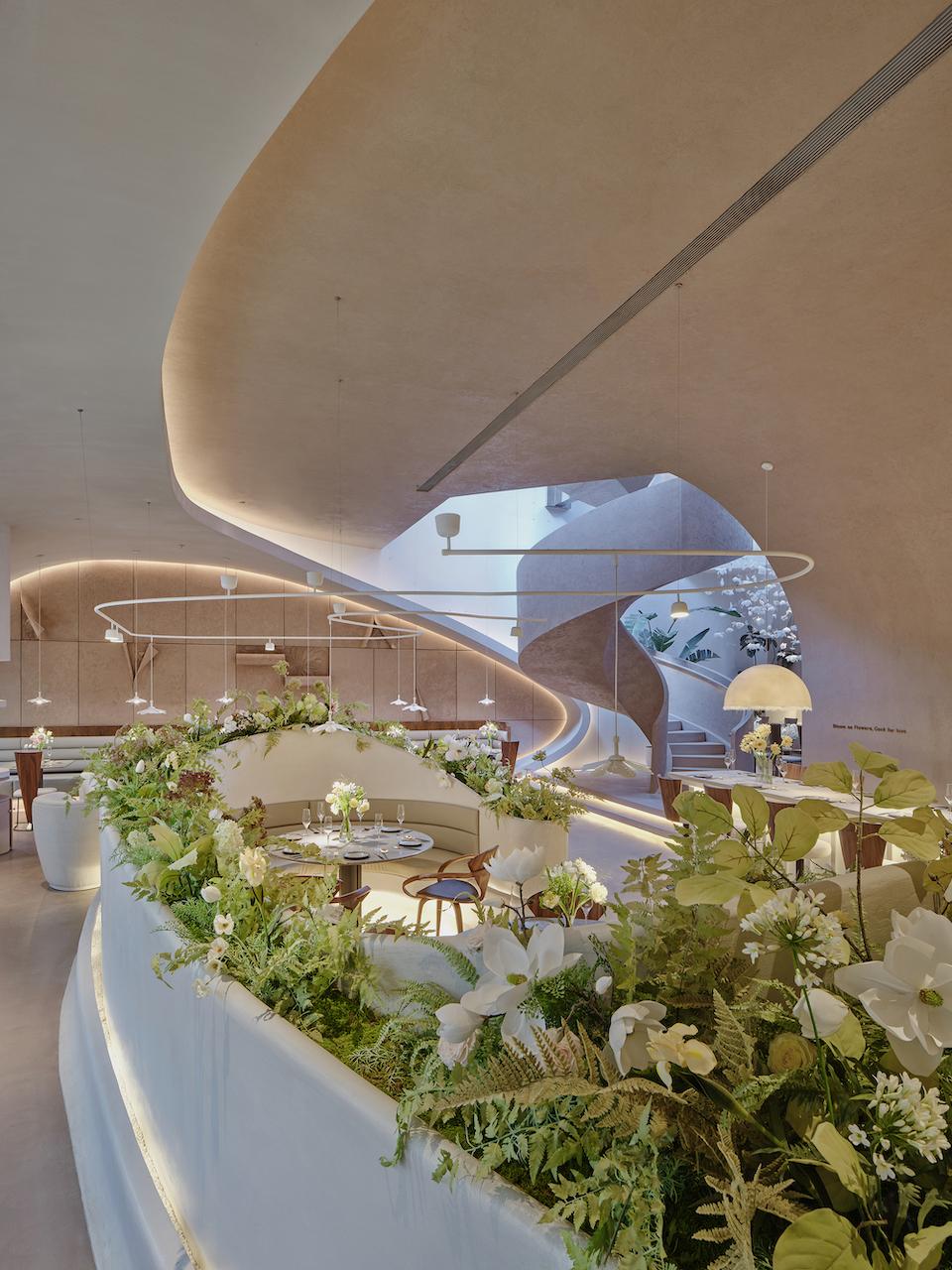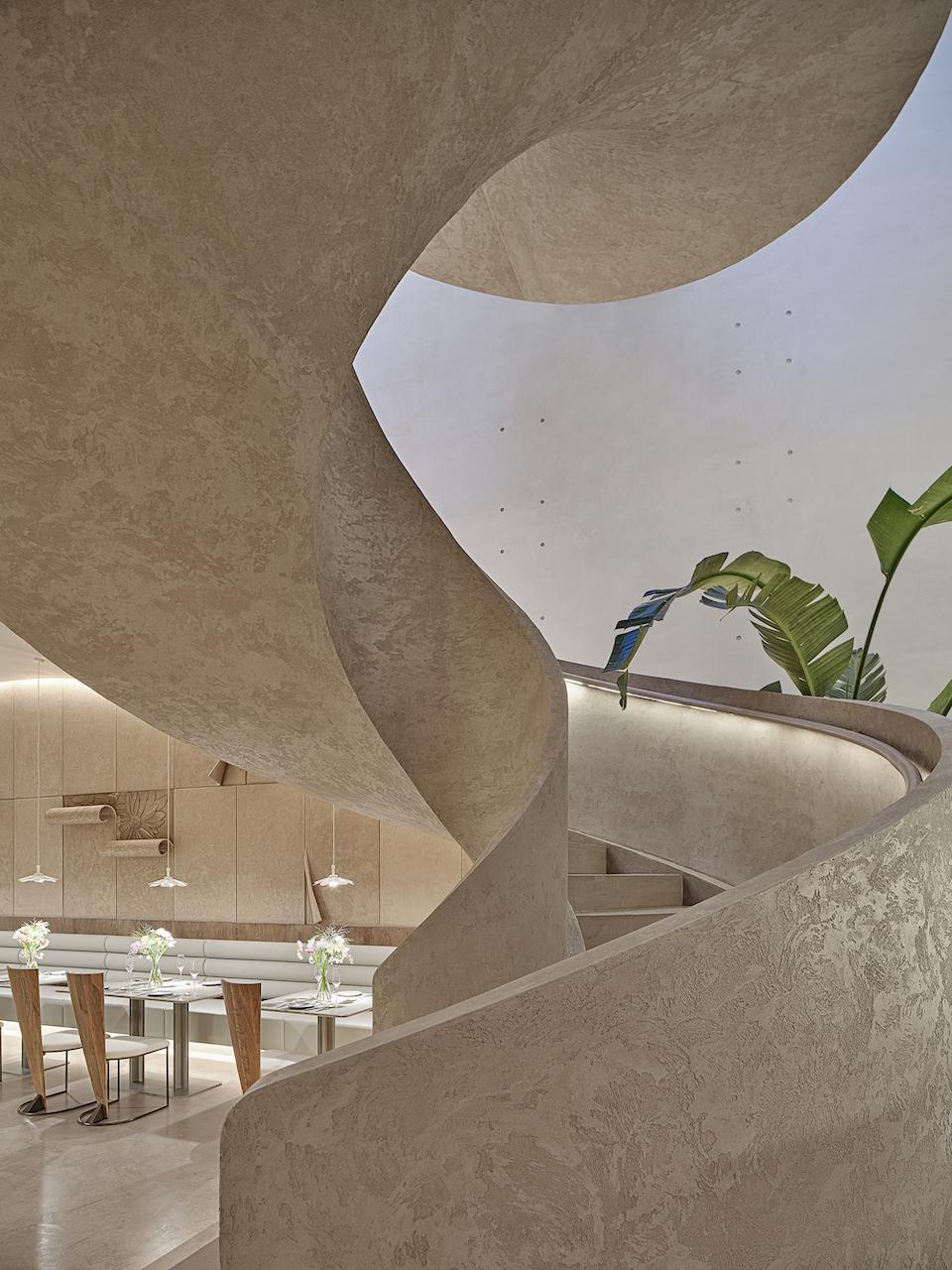 The overall space is brimming with floral aesthetics, which echoes the brand's concept of conveying beauty and love while bringing new experiences to guests. The curved structures connect ceiling, walls and floor, shape a soft and mellow space infused with rhythm. Beautiful and elegant magnolia denudata – the city flower of Shanghai – turns into a floral art installation at the staircase space. The blooming "flowers" embrace sunlight, showcasing a graceful aesthetic and a dynamic posture.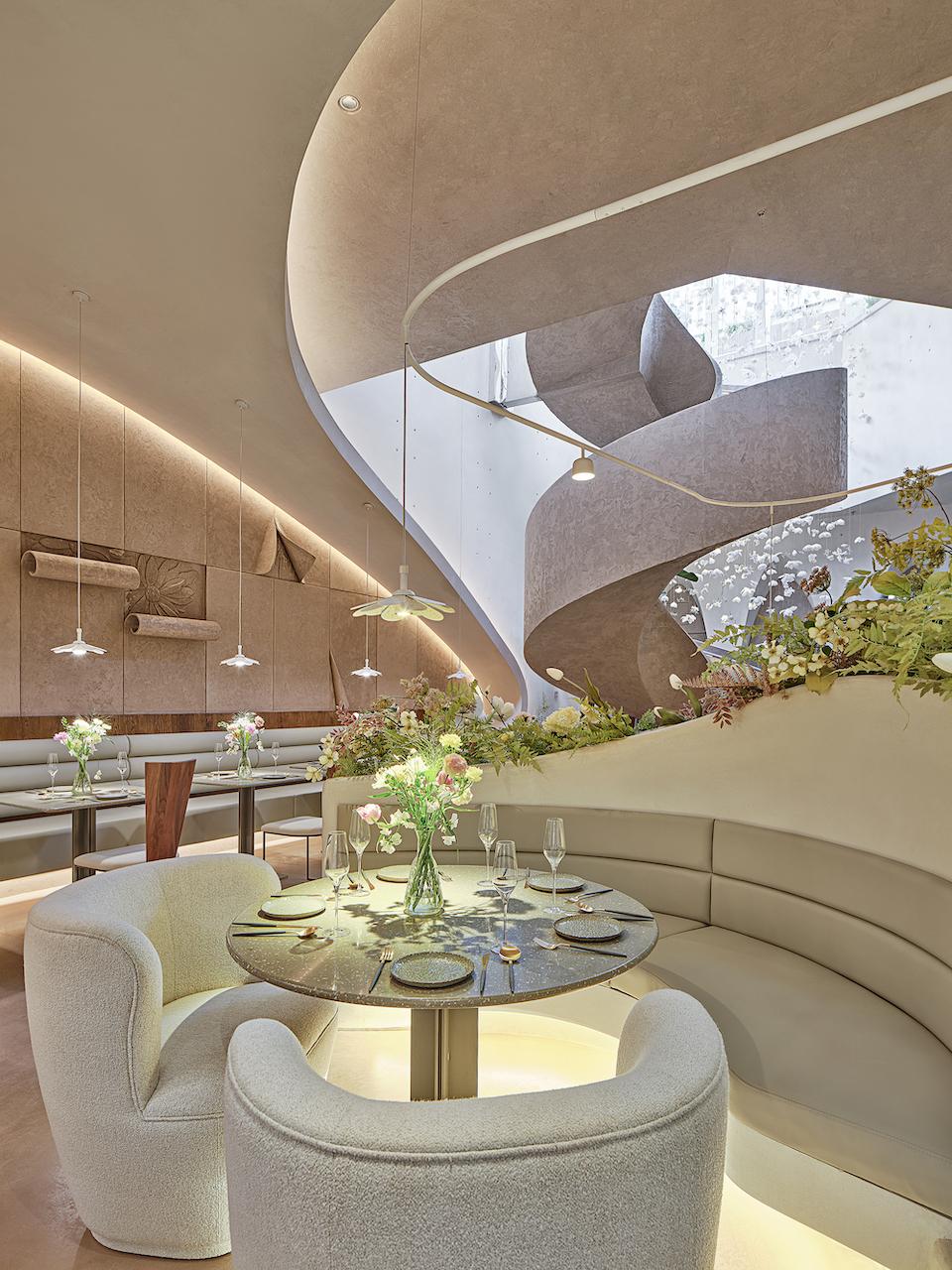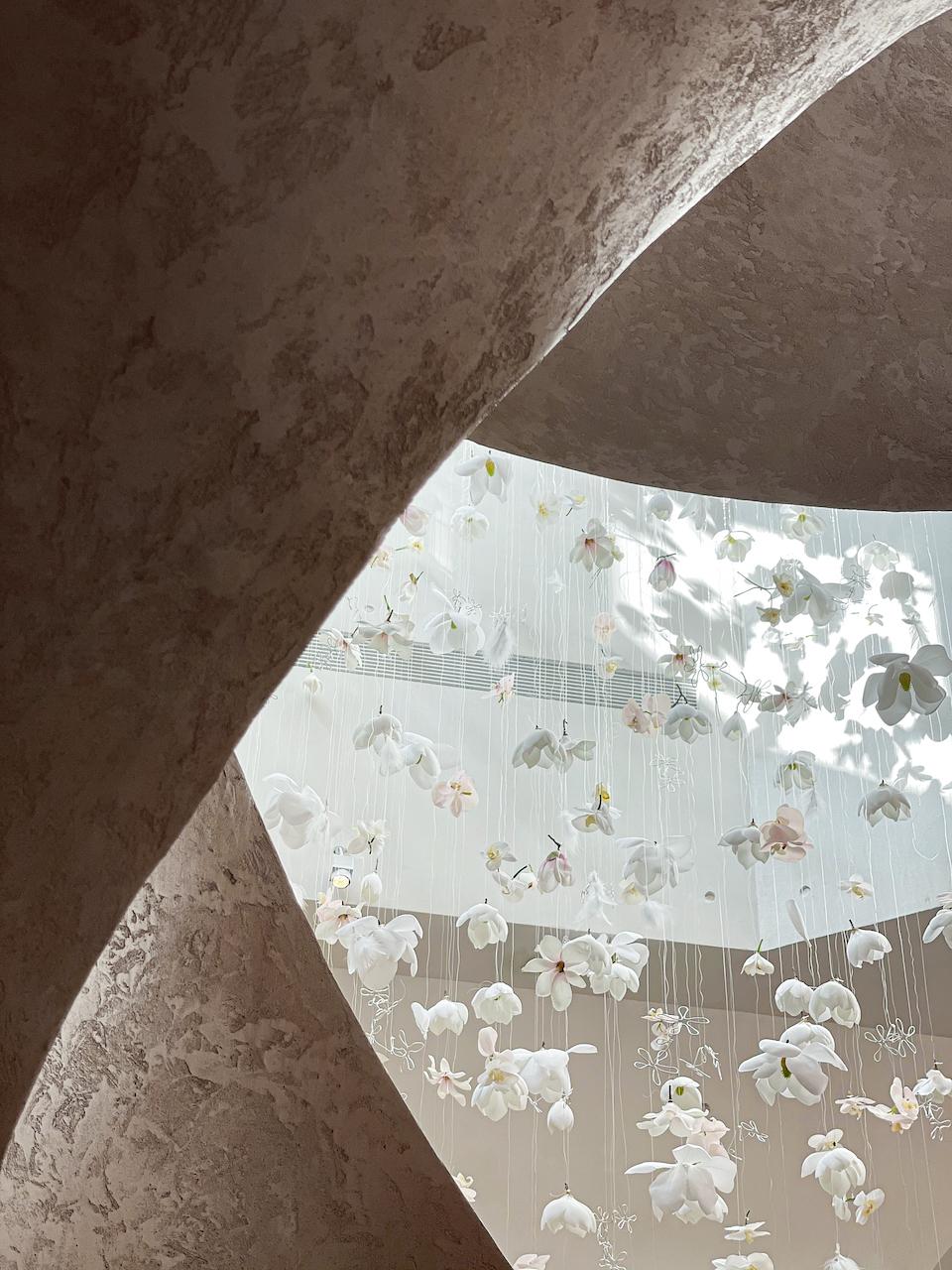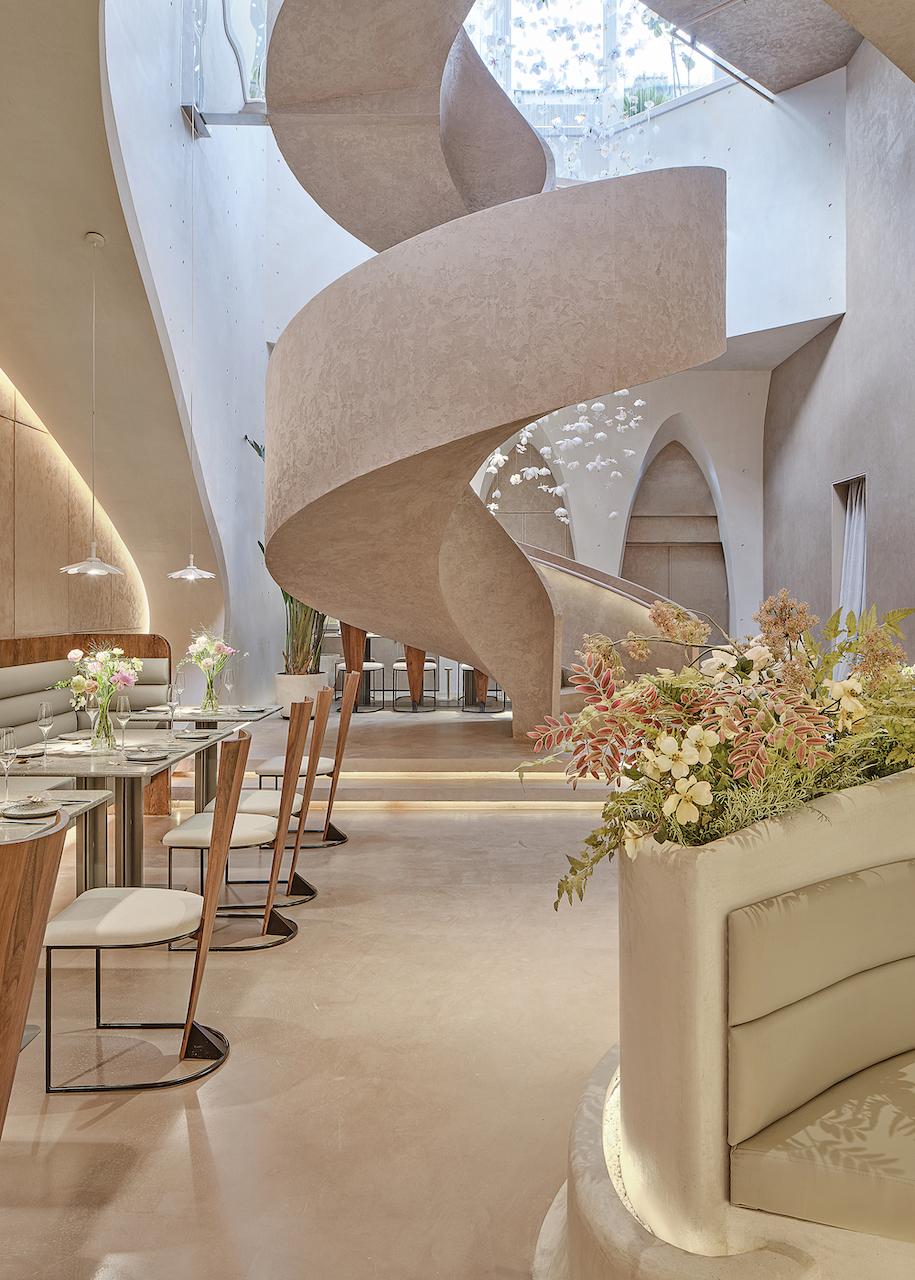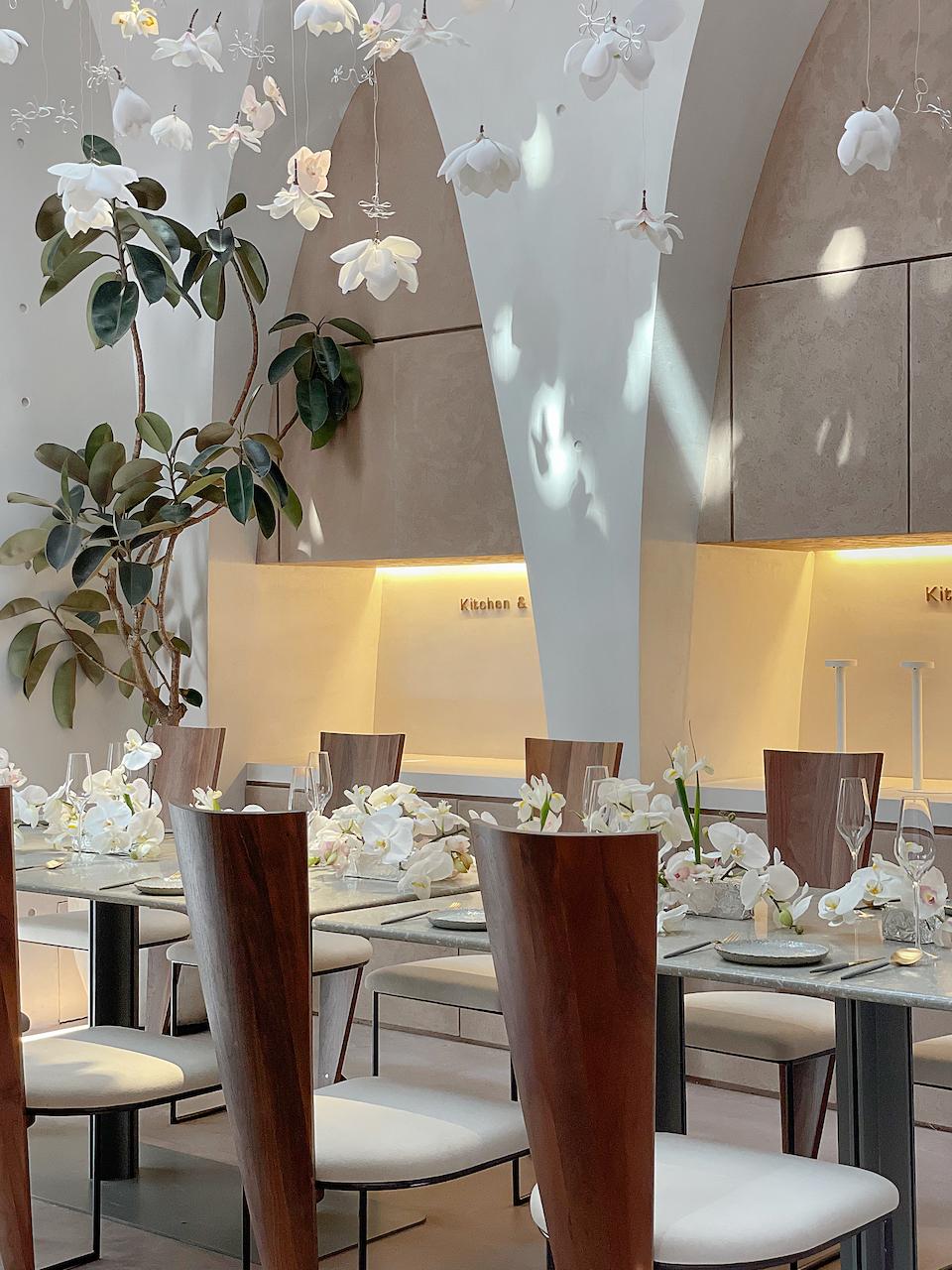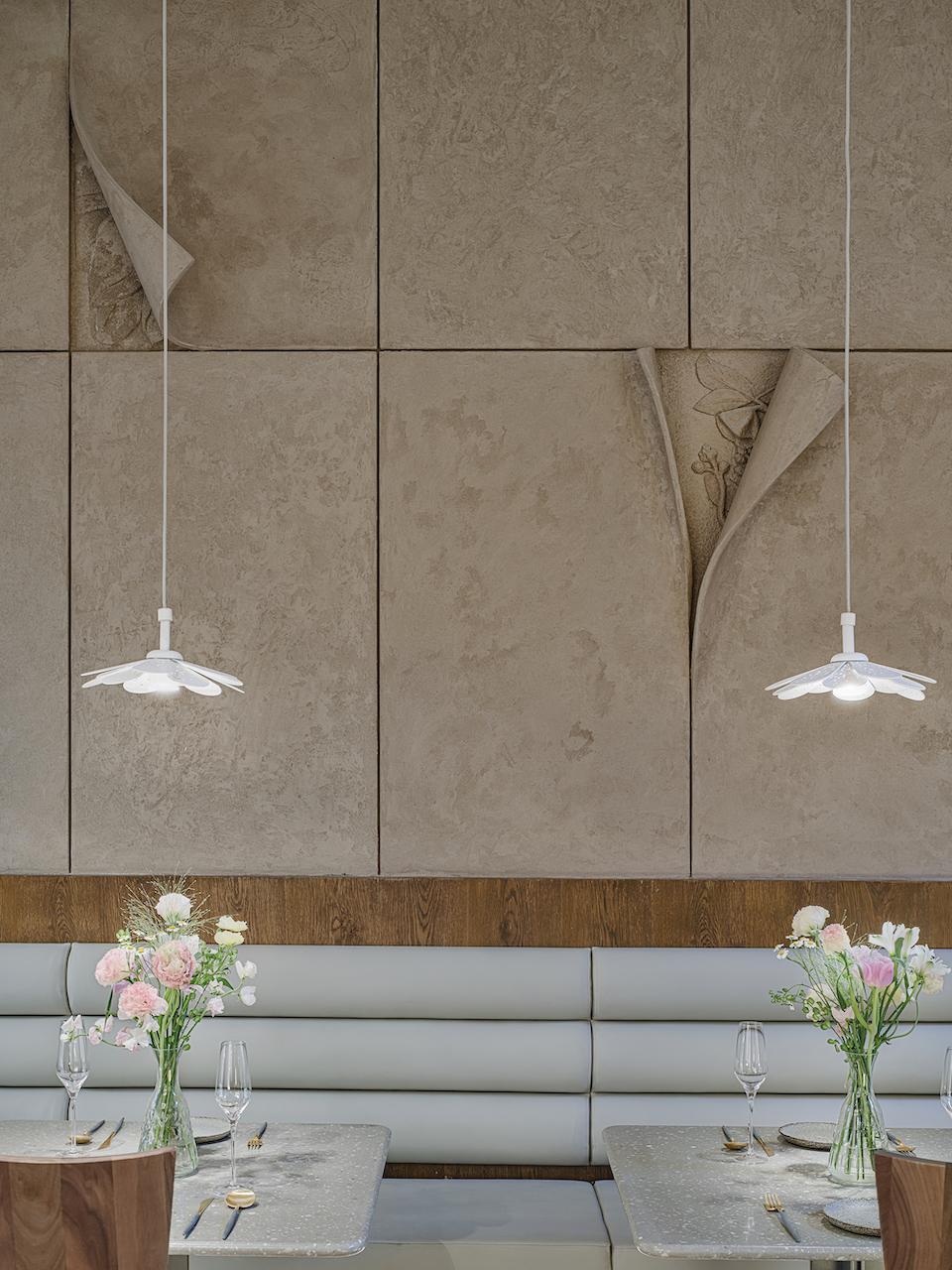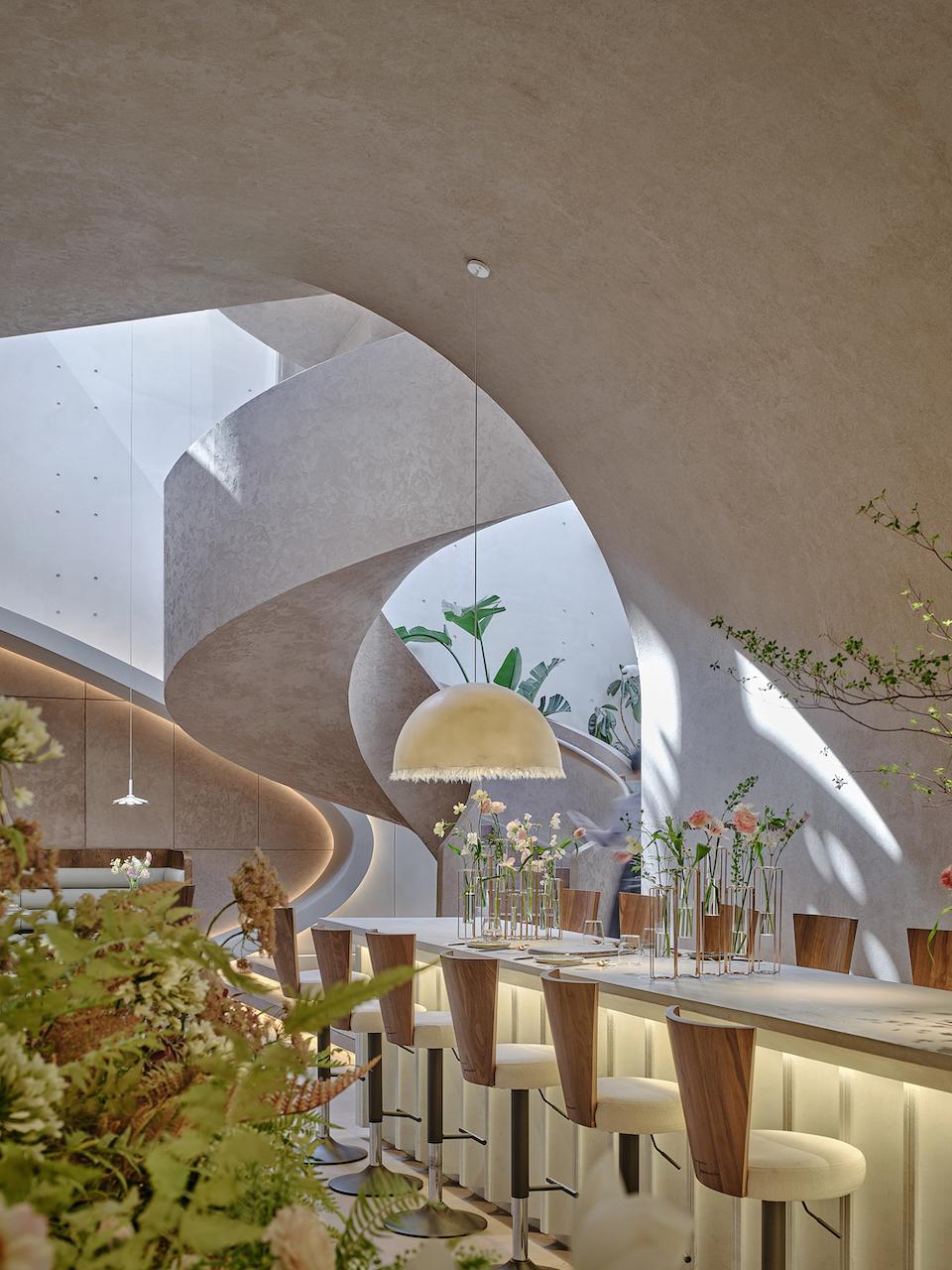 The unique irregular structural forms build a close connection between people and the space. The exterior of the restaurant draws on the form of petals, and the plaster reliefs on it vividly present floral forms. The circulation subtly leads to the depth of space, generating a romantic atmosphere and allowing guests to indulge in the panorama of natural light and shadows.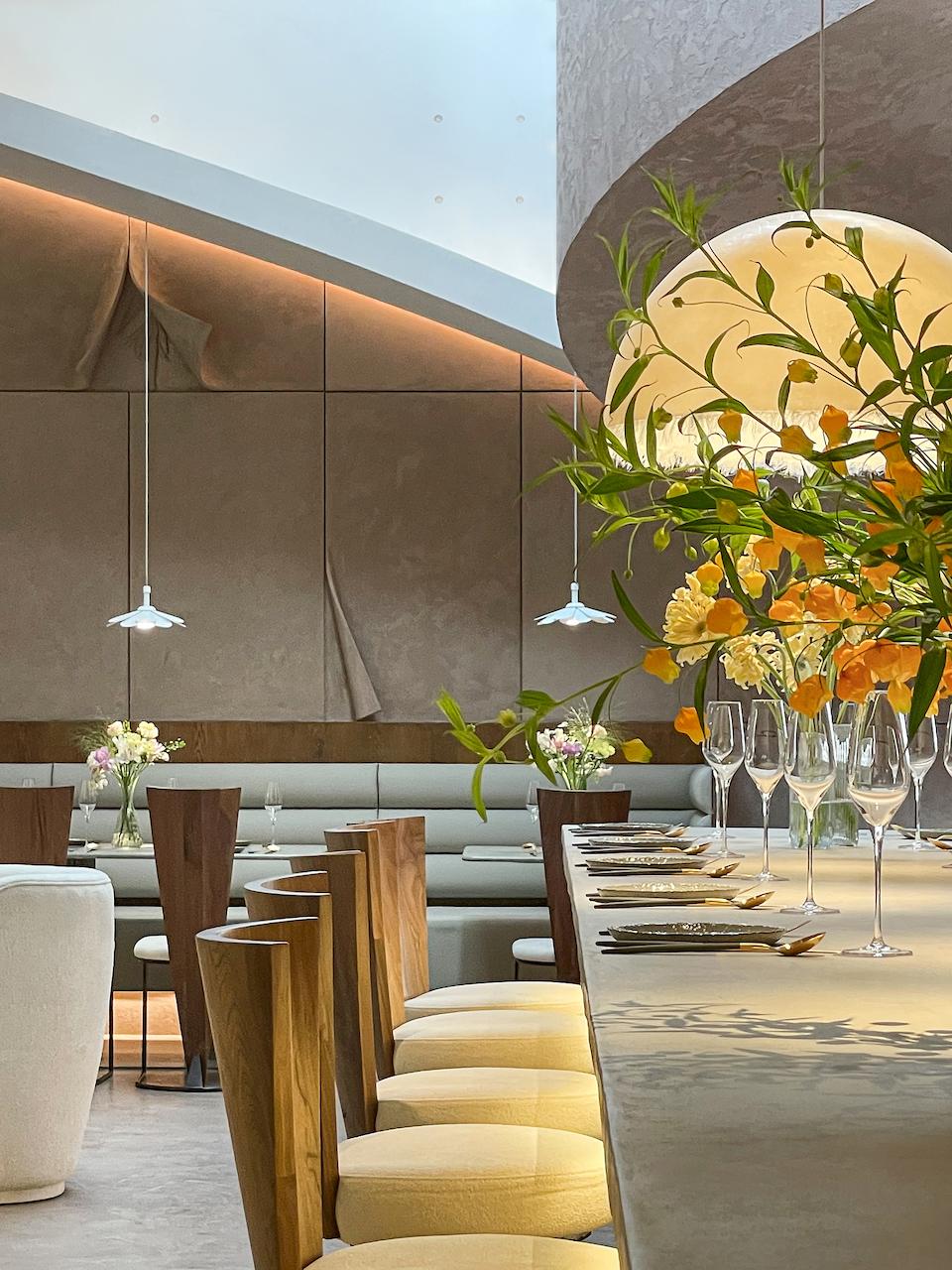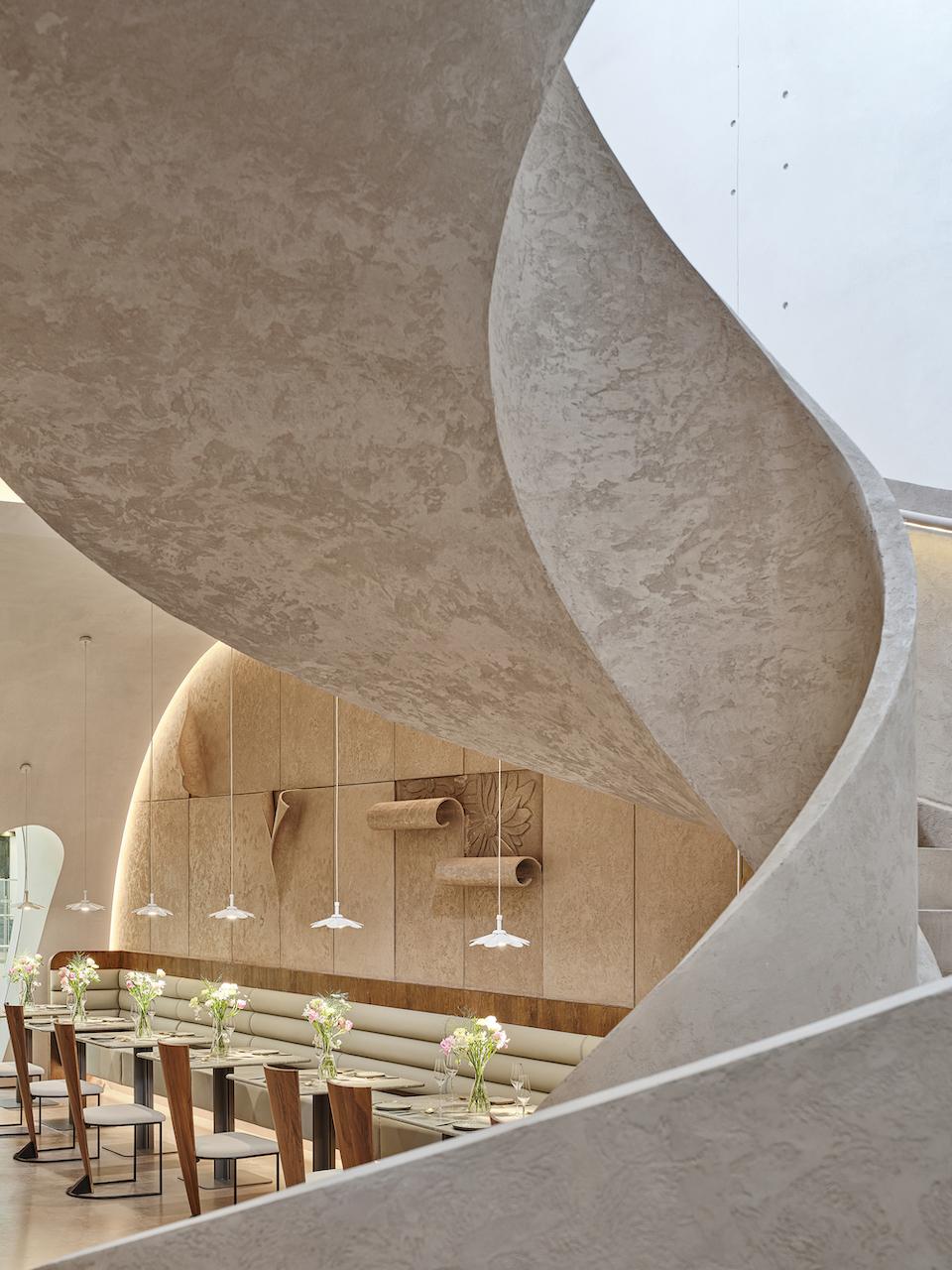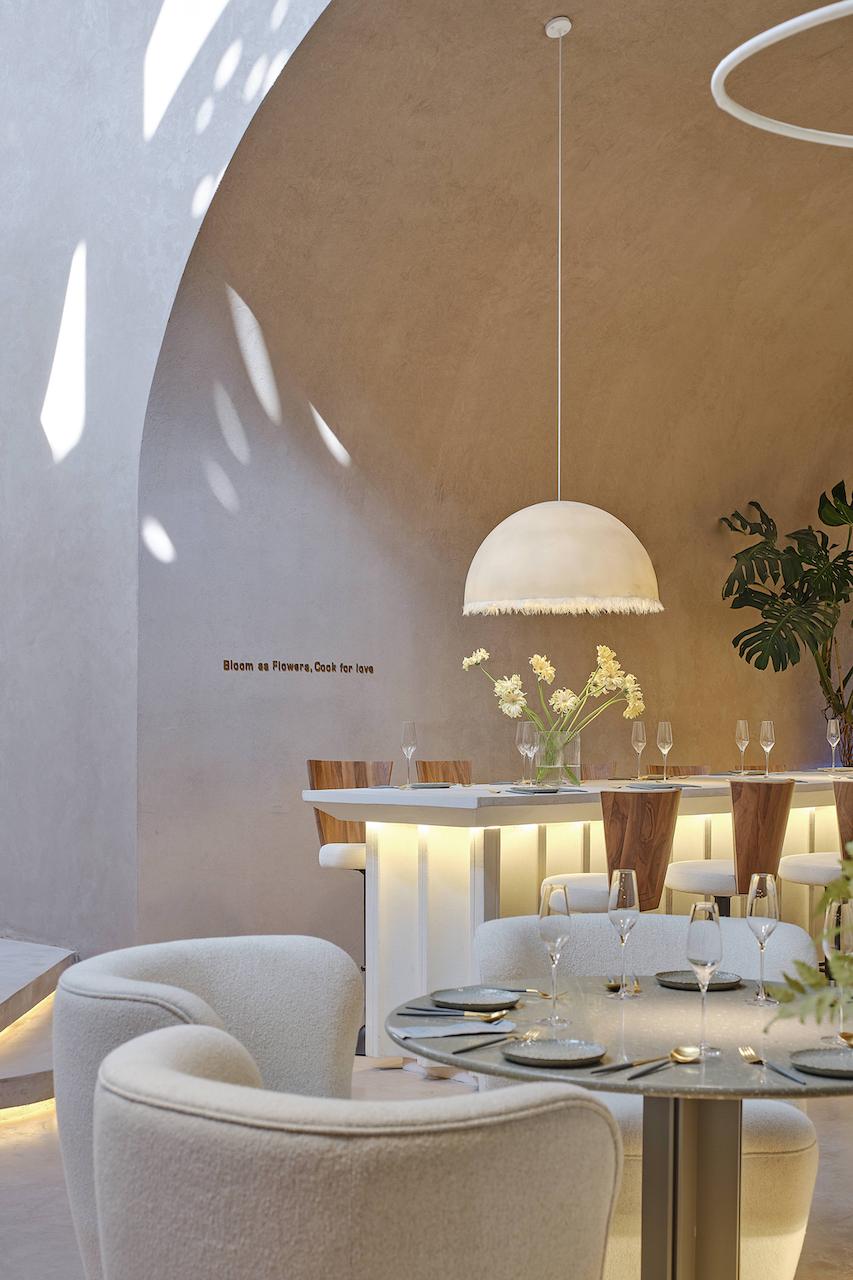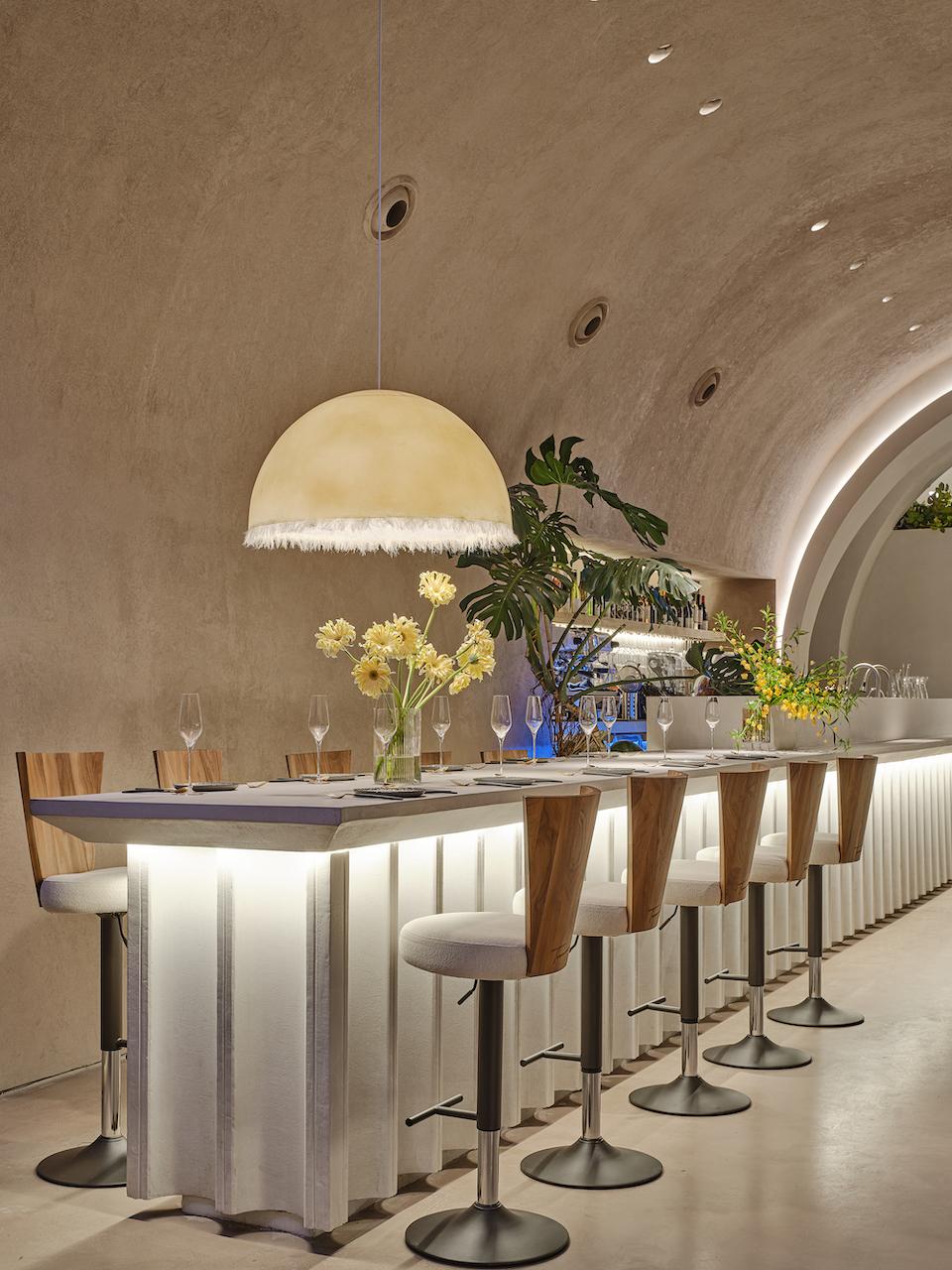 "Given the fast pace of life in the city, we hope Tomacado can become a place where people can slow down to enjoy life. After five years of cultivation, Tomacado becomes a restaurant that represents a lifestyle. We want to create a gorgeous environment for people to enjoy the simplicity of life," says Karen, Founder of Tomacado.