Whether it's his nuanced, warmly masculine interiors or highly sculptural furniture pieces, a common thread can be found interweaving the portfolio of Sydney-based designer Dylan Farrell: a time-honed quality of storytelling.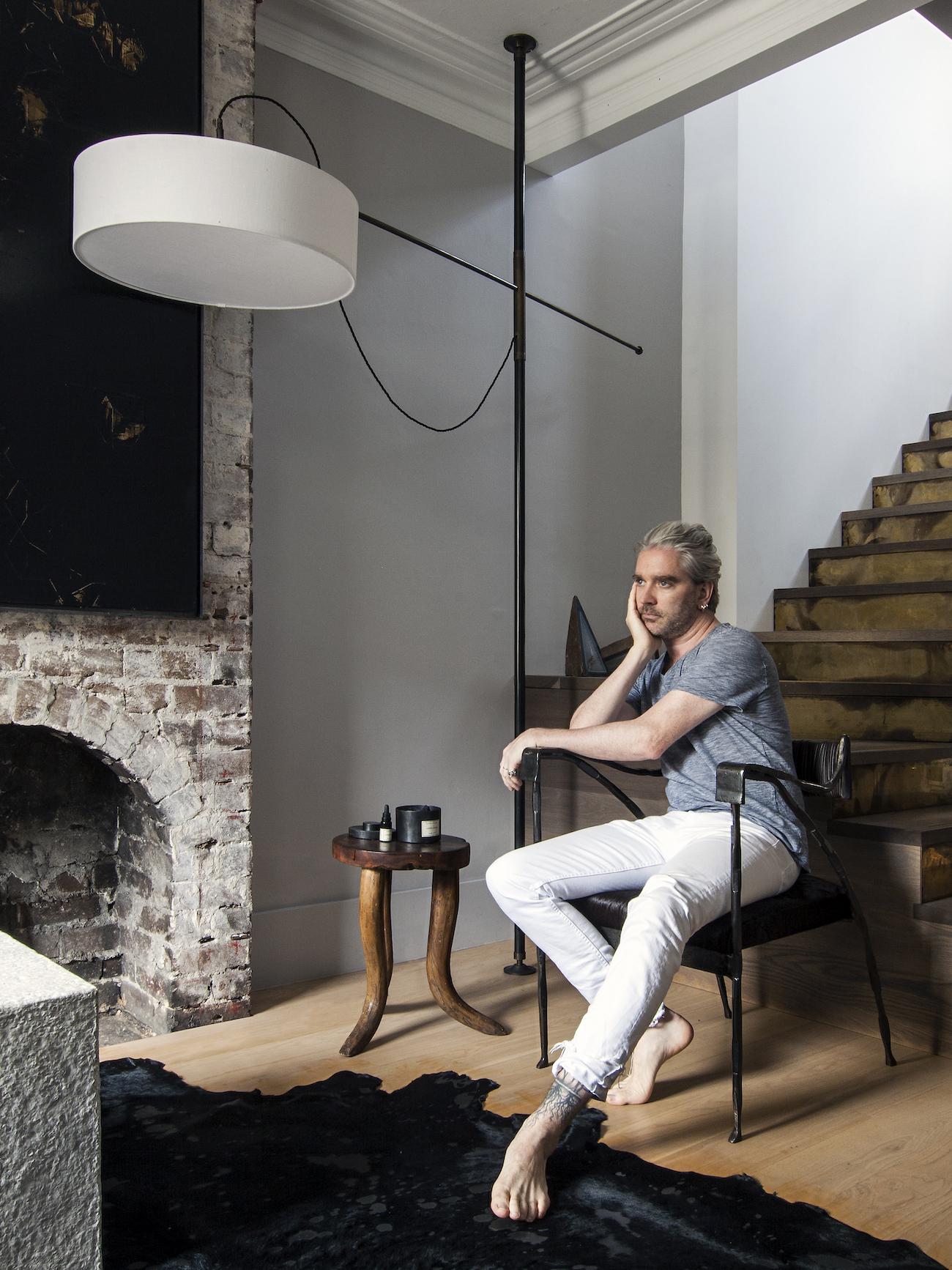 Born and bred in New York, Dylan was deeply influenced by his interior architect father and an enduring love affair with music composition, the emotionality of which Dylan beautifully translates into his work. He does this partly through the verbal narratives he is known to create at the start of every project – a sort of "mental fantasy" that serves to anchor, as well as inspire, the conversation and development of each creation.
Having led the acclaimed Thomas Hamel & Associates as Creative Principle for almost seven years – during which he launched his very first furniture collection with the renowned Jean de Merry – he set up his own successful practice, Dylan Farrell Design, only three years ago. Since then, he has crafted the interiors of many iconic homes across Australia and the rest of the world, as well as bespoke furniture pieces including an upcoming collection of couture sculptural furnishings that he plans to launch in Asia in the coming months.
We speak to Dylan about his journey into design, his sources of inspiration and his pivotal move from New York City to Sydney: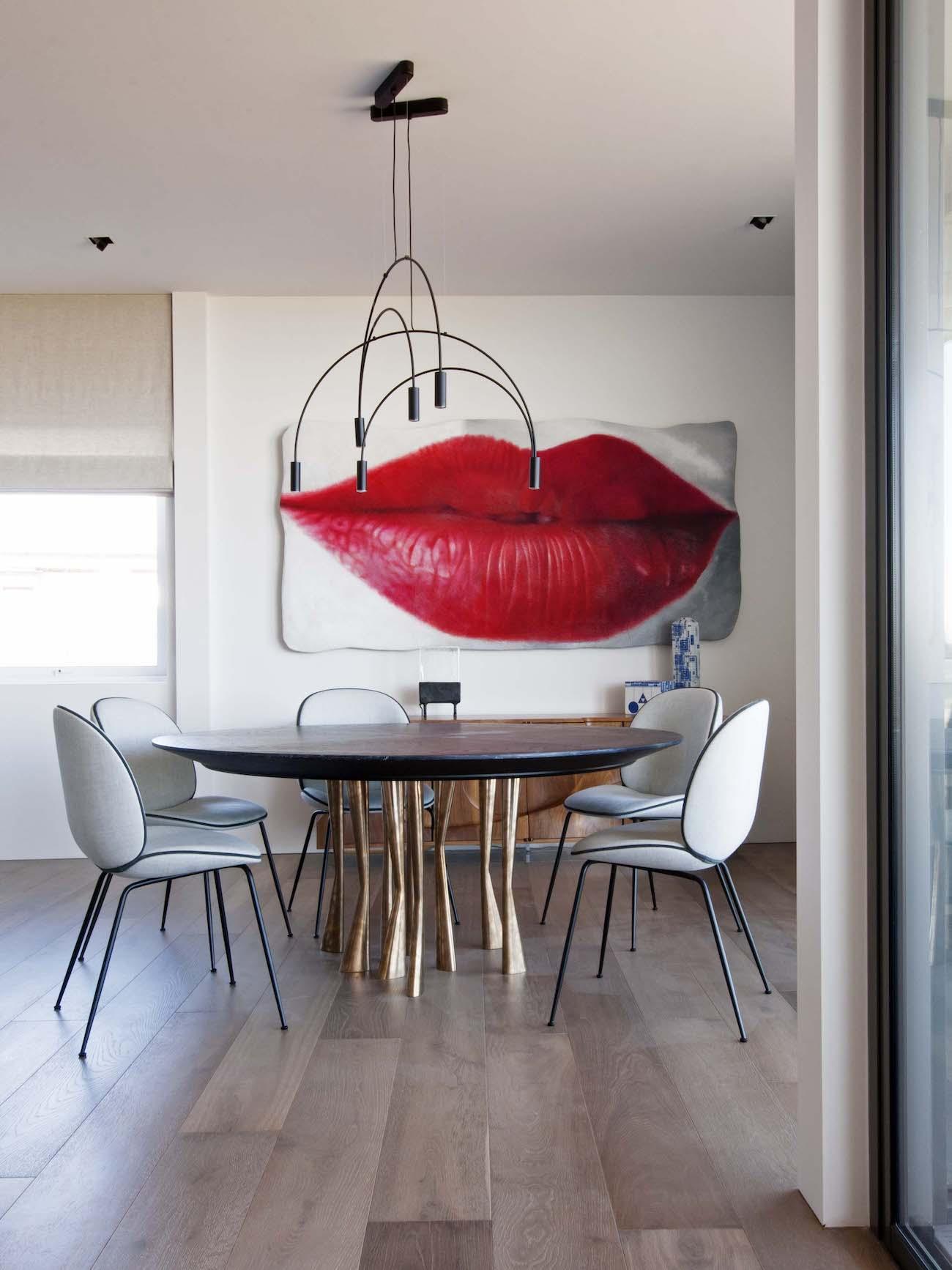 Can you tell us a bit about your background?
My father was an interior architect in New York, where I was born and raised. I literally grew up in a playroom that had a 2.5m long drafting board in it, prepared for the large-scale interior renderings that were one of my father's specialties. My grandparents also owned and ran a specialty art gallery and supply shop. As a young teen, I dabbled in work with my father, giving me a unique exposure to design as a small business. Art and design were a part of every fibre of my upbringing.
In the mid-nineties, I found myself attending Pratt Institute in Brooklyn New York studying industrial design. My focus at that time however was not on design – rather I was more interested in fine art, music composition and performance. My love affair with the less applied arts lasted through much of my twenties.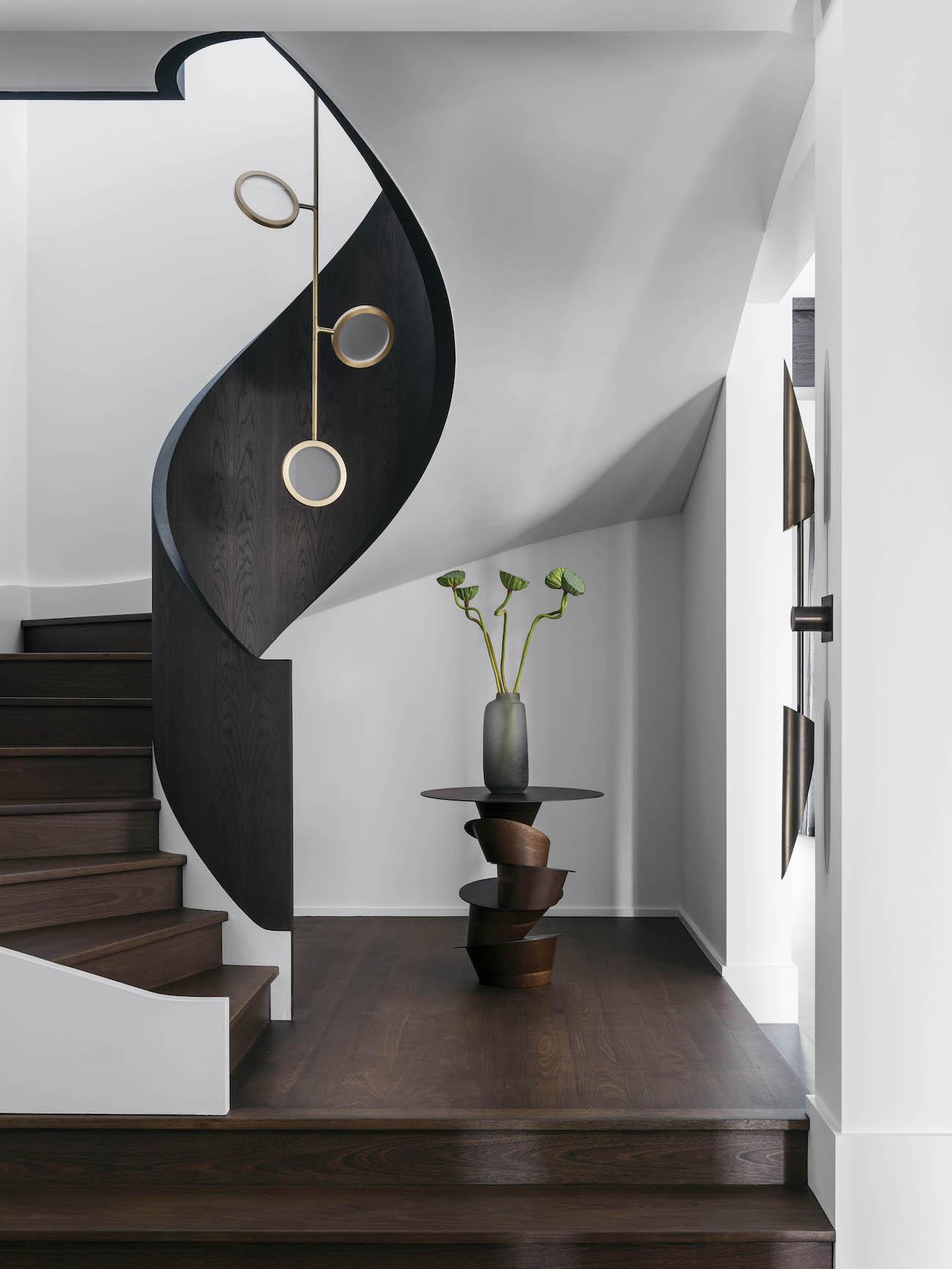 What led you to set up your own firm, Dylan Farrell Design?
After university, I worked in antique restoration and acquisition in Soho, New York. That yielded relationships with some of New York's more well-known interior and furniture designers; the likes of Thomas Britt, Richard Mishaan, Thomas O'Brien, Dakota Jackson, etc. This led to the opportunity in the haute New York interior design world. It was exactly at this time when I met my wife and now business partner, Nicolette, who was an interior designer.
In 2009, we met Australia's Thomas Hamel, who we were referred to by New York architect David Easton. Several months later, we found ourselves living in Sydney, Australia; my own role being the Creative Principal at Thomas' Sydney firm. The time with Thomas was fruitful; in addition to completing several widely recognised interiors, I was able to launch my first furniture collection with the renown international brand, Jean de Merry. After almost 7 years working with Thomas, I concluded that I had a unique ideal to bring to the Australian and international markets alike, so I took the leap and launched my own practice. Here we are, 3 years since.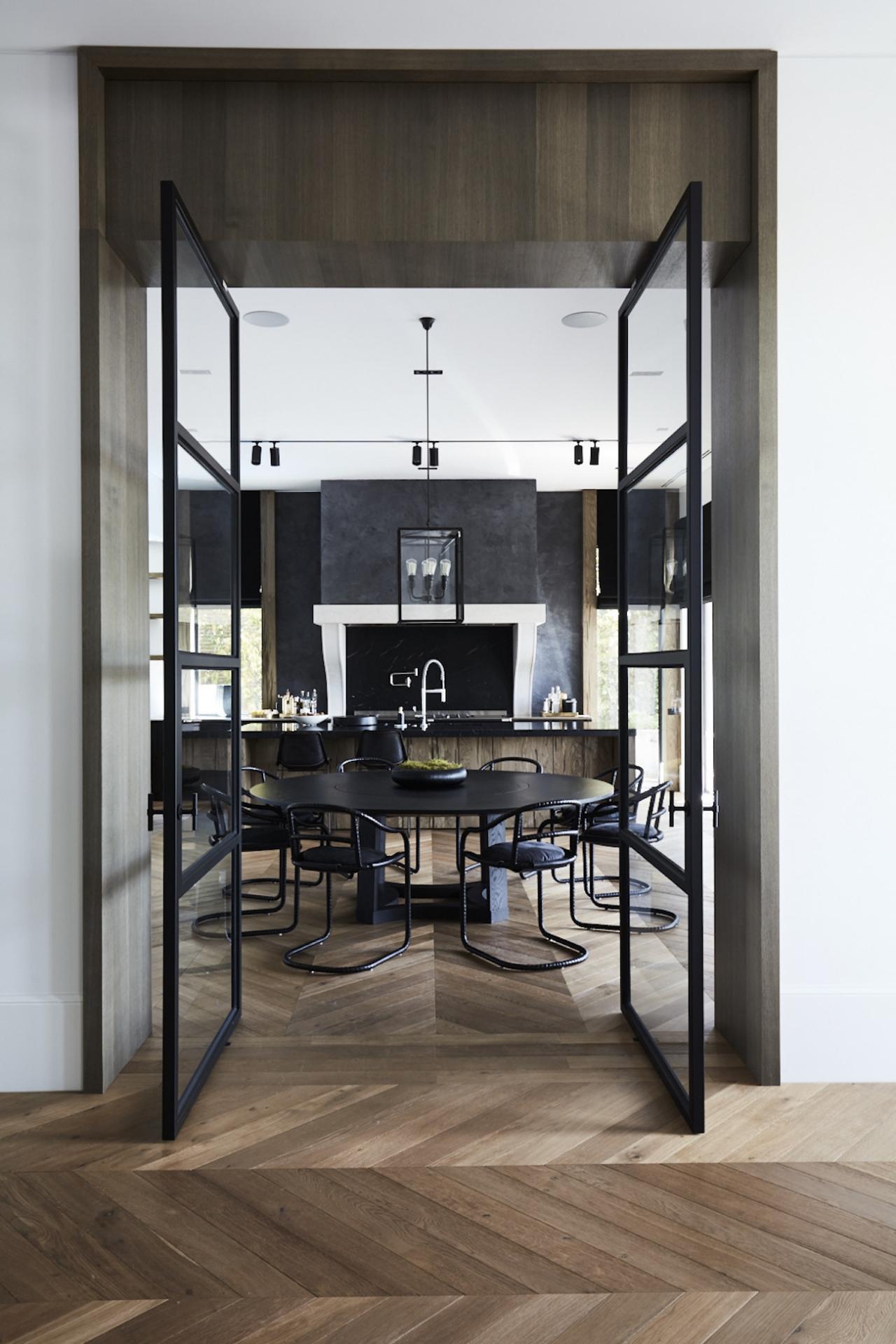 Dylan Farrell Design has both an interior design and bespoke furniture arm. Can you talk about your work in both?
Our interior design aesthetic is the rejection of prescribed aesthetics and firm definitions. I at times call what we do "ornamental modernism", which is an intentional oxymoron. It fairly represents the contradictions we enjoy employing in our process. I would suggest that 'classical proportions' and 'technical detail' are hallmarks of our work –- but fun and curiosity are the absolute prerequisites. Our interior styles are as varied as our clients; every object or project has a distinctive personality. Creating a new and individual solution each time can be both exhilarating as well as exhausting.
When we create products – furnishings for instance – we attempt to exhibit a more identifiable aesthetic. Something like 'futuristic organic heirloom'… I have been told that our furniture collection is quite stylised and aesthetically identifiable. I think consistency in this regard helps anchor our developing 'brand'. The furniture is not created for a single set of individuals, like is the case with our interiors. Therefore, I am able to inject a lot more of my personal opinions into the furniture we design.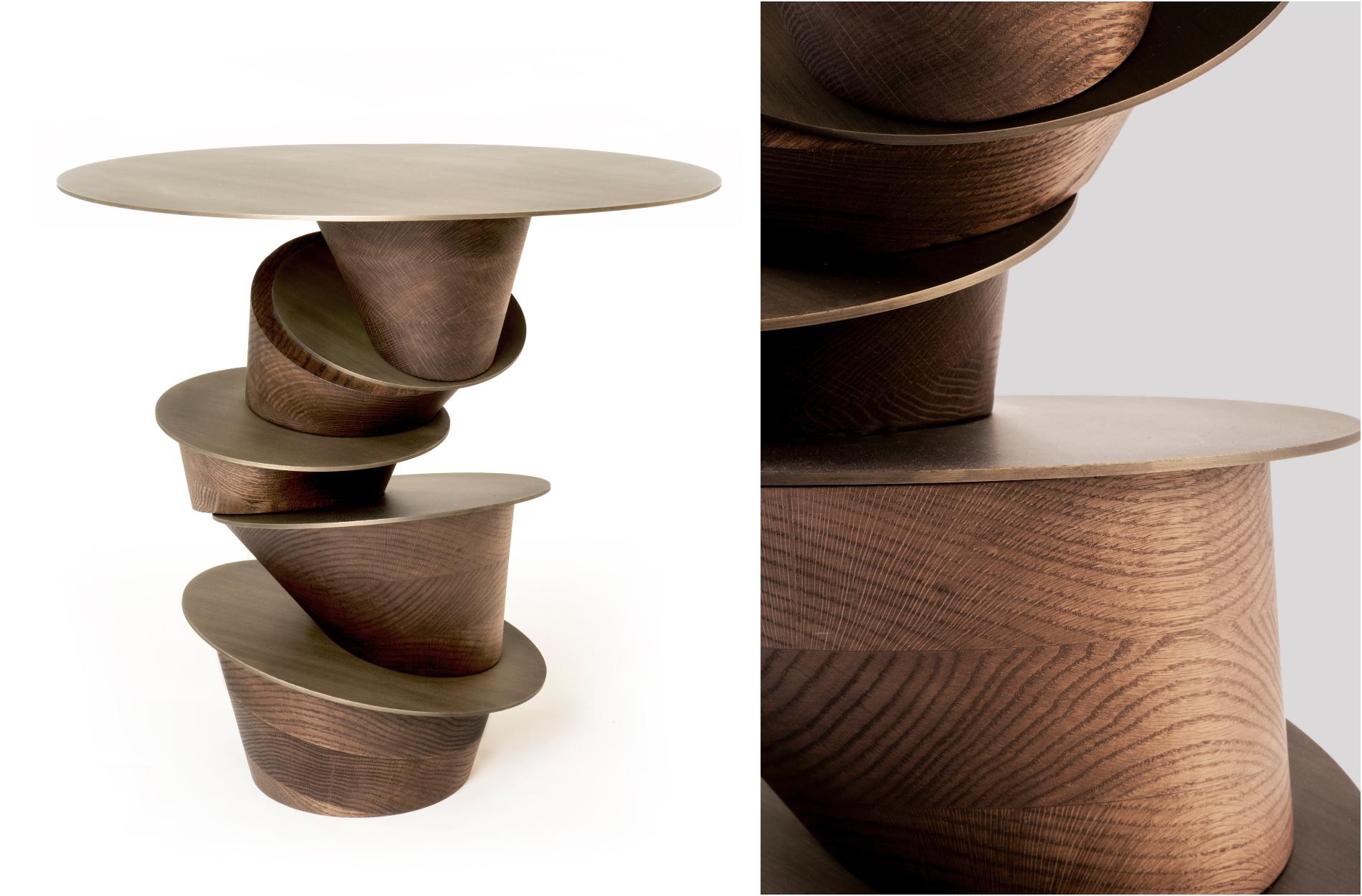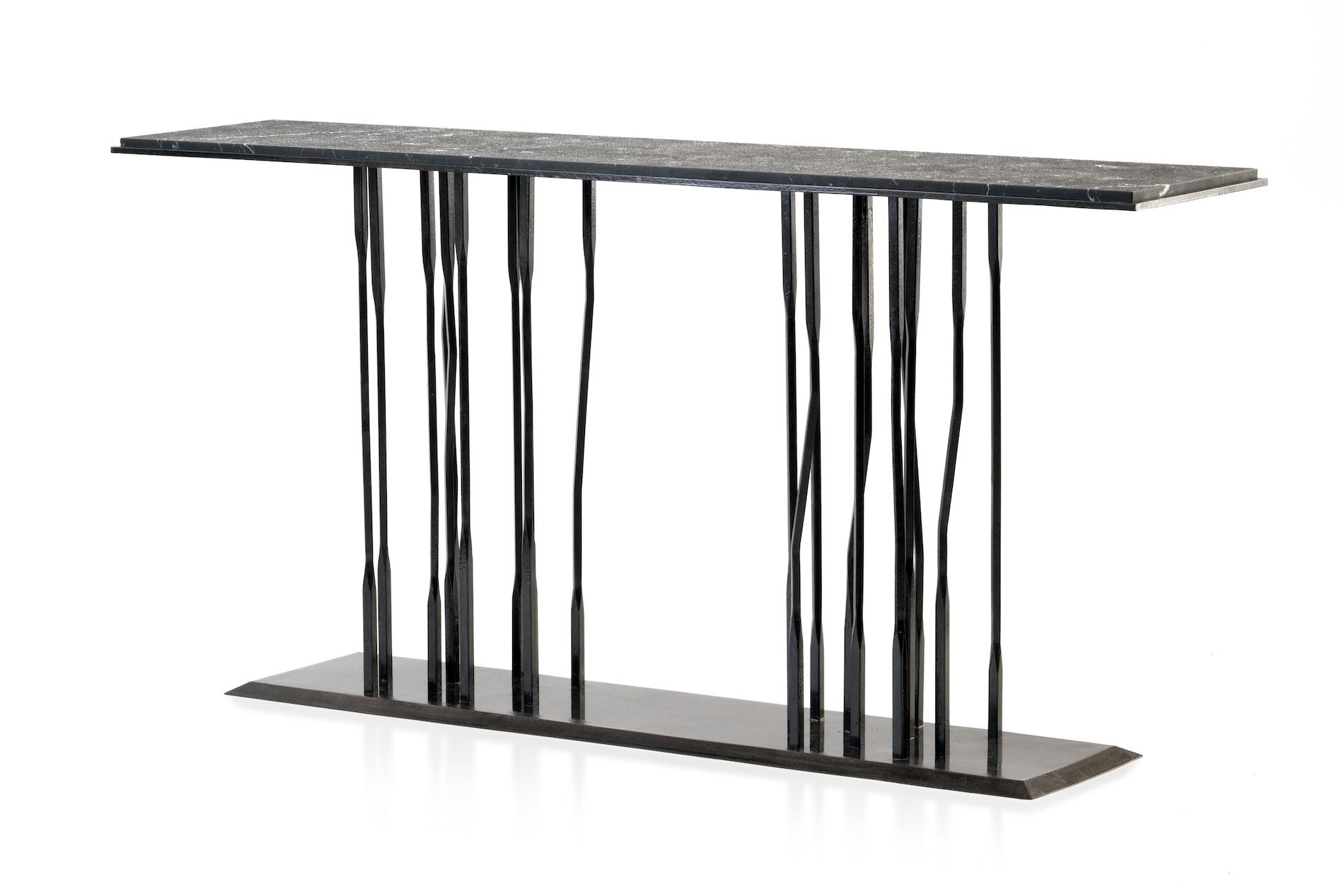 You create design narratives for individual clients and projects. How did that come to be? Why is that important?
I believe that a successful interior work is a three-way conversation between a designer, a client, and a space. For this conversation to be interesting, firstly one needs to have an interesting subject to discuss — we therefore set a verbal narrative at the start of a project. This creates an image that everyone can wrap their head around, and then react to and manipulate. This sense of mental fantasy allows for dynamic conversation and development, as opposed to the normal 'I like Tiffany blue' commonality.
I guess this comes from a background as a singer-musicwriter. Music is much less literal to comprehend than the visual arts. I always found that writing appropriate lyrics to accompany sound was a rewarding practice, and when it is done right, the emotional connection it has with a listener is very strong and at times emotionally affective. I guess I am striving to bring a touch of that emotional urgency to my design practice and creative development.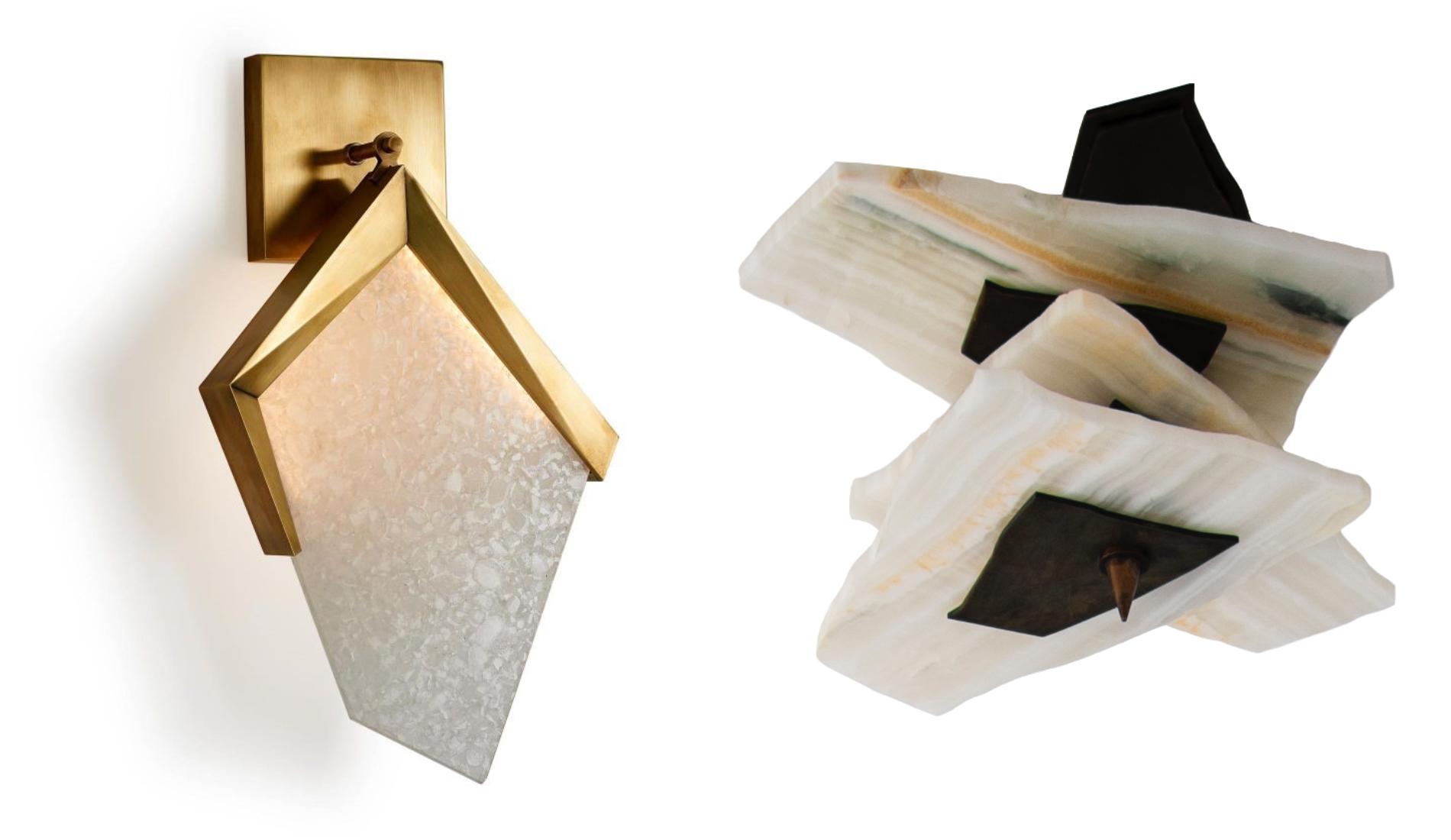 Can you tell us about your upcoming furniture collection?
We are launching a collection of couture sculptural furnishings in Oceania and into Asia. This is a rather young idea for this part of the world. There is a great wealth of utilitarian industrial design, and also a wealth of imported high function design. But there is little on offering for a client who wants a completely unique one-off or limited-edition furnishings to decorate a special part of their home. I believe that these is a hungry audience for this type of product, and refined buyers in this part of the world want to buy quality products and retain them over time as part of a collected and highly curated home. Disposable design is thankfully becoming a thing of the past — and I want to be at the forefront of that movement, promoting green design via the mantra "buy well, buy once".
My favourite of the pieces we are launching is our Spike chandelier — made of burnished brass, backlit selenite, and modelled glass. It is a completely unique piece that is inspired by a dream about earrings. Further, we are also bringing and older design in our Module Tables to market in Australia. This award-winning design is, I consider, the most well resolved work I have created to date.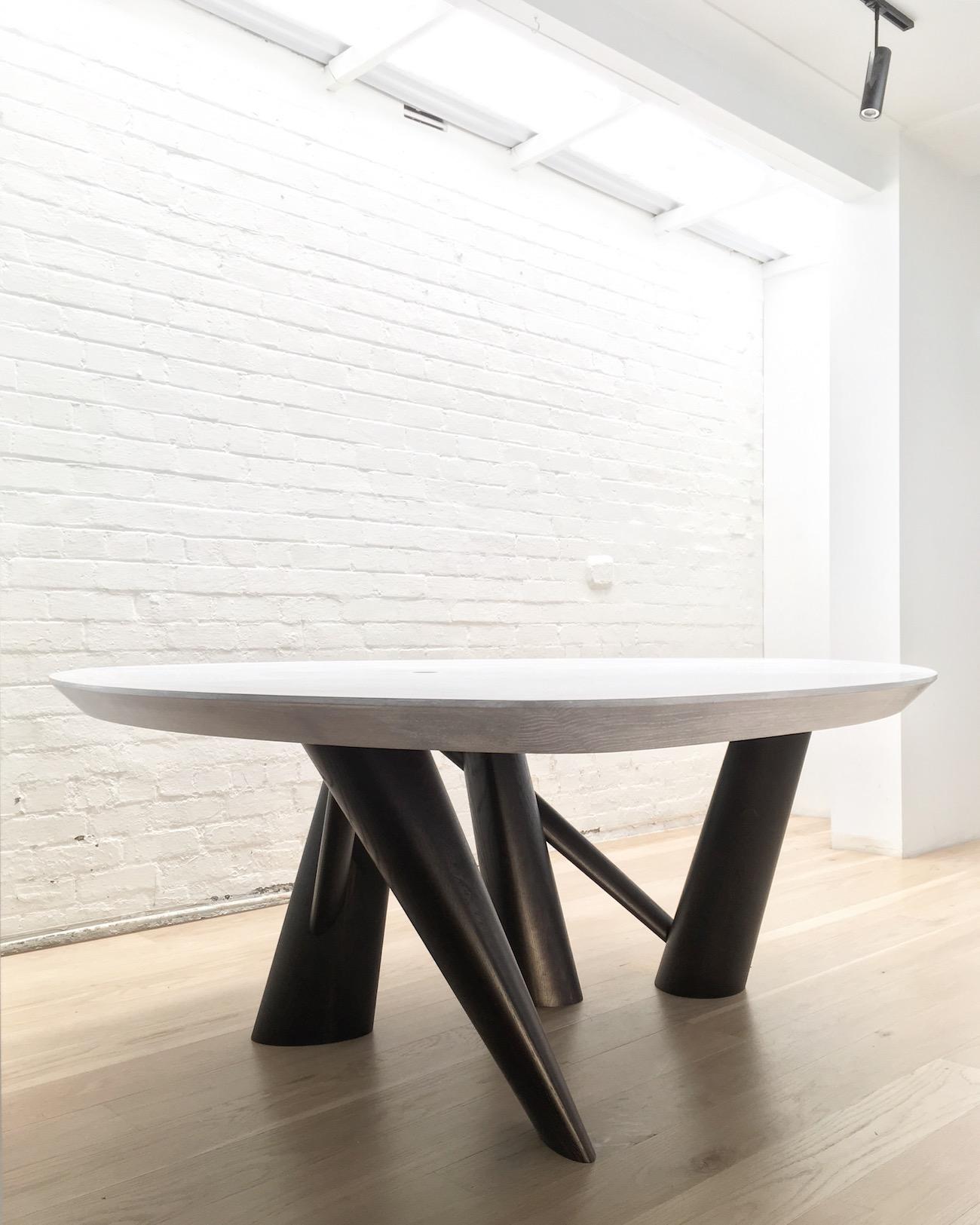 What inspires you?
I always find inspiration in the synesthesia of music, which at times helps me imagine two and three-dimensional solutions for work. I also find myself trawling fine art and fashion for inspiration, especially the more conceptual aspects of both fields. I see music, fashion, and fine art as perfect cross-pollinators for interior design, for those genres can weave seamlessly into everyday residential living.
Having grown up in an urban environment where monumental nature was so far away, I also find that Australian nature forms and colours have a big influence on our current work. I love getting into the studio and playing with materials. I treasure when I find time to come up with new ideas inspired my material interplay or tools.
Last, interaction with both the client's as well as the tradesmen is a major source of inspiration. To create a winning result, all ends of the process should have buy-in. Some of our best ideas come from our clients or the people helping build the home.
A New York native, how has moving to Sydney impacted your design, taste or sensibility?
I moved to Sydney for a work opportunity. I had worked a bit formerly in Asia, overseeing furniture manufacturing in Shanghai, Hangzhou, and Hong Kong. However, I had only once travelled to Australia before I moved to Sydney permanently. I had been in New York my whole life, and I was ready for a big change and adventure before settling down with my wife and building a family. So, Sydney was a ripe opportunity to change the quality of my lifestyle, as Australia is a beautiful place to live and work.
One of the most admirable aspects I see in Australian culture is an edited and minimised yet stylistic lifestyle. Australians traditionally enjoy luxury in reasonable moderation, especially as compared to Americans – little is wasted and any excesses remain somewhat modest, leading to a balanced lifestyle. This can be seen in Australia's developing contemporary body of work on the international market; interiors especially are well-edited and possess a clarity and relaxed nature that is not usually evident in other luxury-based design cultures. This has surely changed the way I design — our interiors and furnishings are much more edited in recent years, and the results look more definitive.
What is the next focus for Dylan Farrell Design?
First, we will be expanding our furniture out of the United States and Australia onto a broader international stage, inclusive of Asia and Europe. We have several dozen furnishings in development and will be market testing them inside some interiors we will be publishing in the coming months. Further, we are currently building on our architecture wing and moving more toward turnkey design services, offering complete solutions from helping acquire land, raising a house, fitting out interiors with custom furniture, styling for the housewarming party... and offering all the varying services in between!
See also: Passage of Time: A Storied Bangkok Home Designed By Spanish Designer Lorenzo Castillo