At a recent cooking class hosted by kitchenware brand Mia Cucina, chef Claudio Favero of Sabatini Ristorante Italiano taught participants the ways of classic Italian cooking.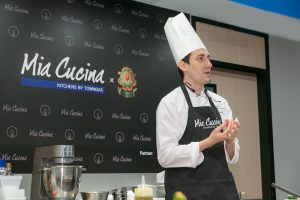 Or at least, those for Sicilian red prawns and Mediterranean sea bass. The recently appointed chef de cuisine at the Royal Garden Hotel's 25-year-old Italian institution shared the recipes for the seaside-inspired dishes at the Towngas Cooking Centre in Causeway Bay, over the Mia Cucina line of appliances – a range that includes gas dominos, ovens, and range hoods.
Keep reading for the recipes that are sure to impress your next round of lunch or dinner guests.
See more: La Rambla executive chef Ferran Tadeo shares an avocado & lobster roll recipe
Seared Sicilian Red Prawns Served with Summer Tomato Salad and Melon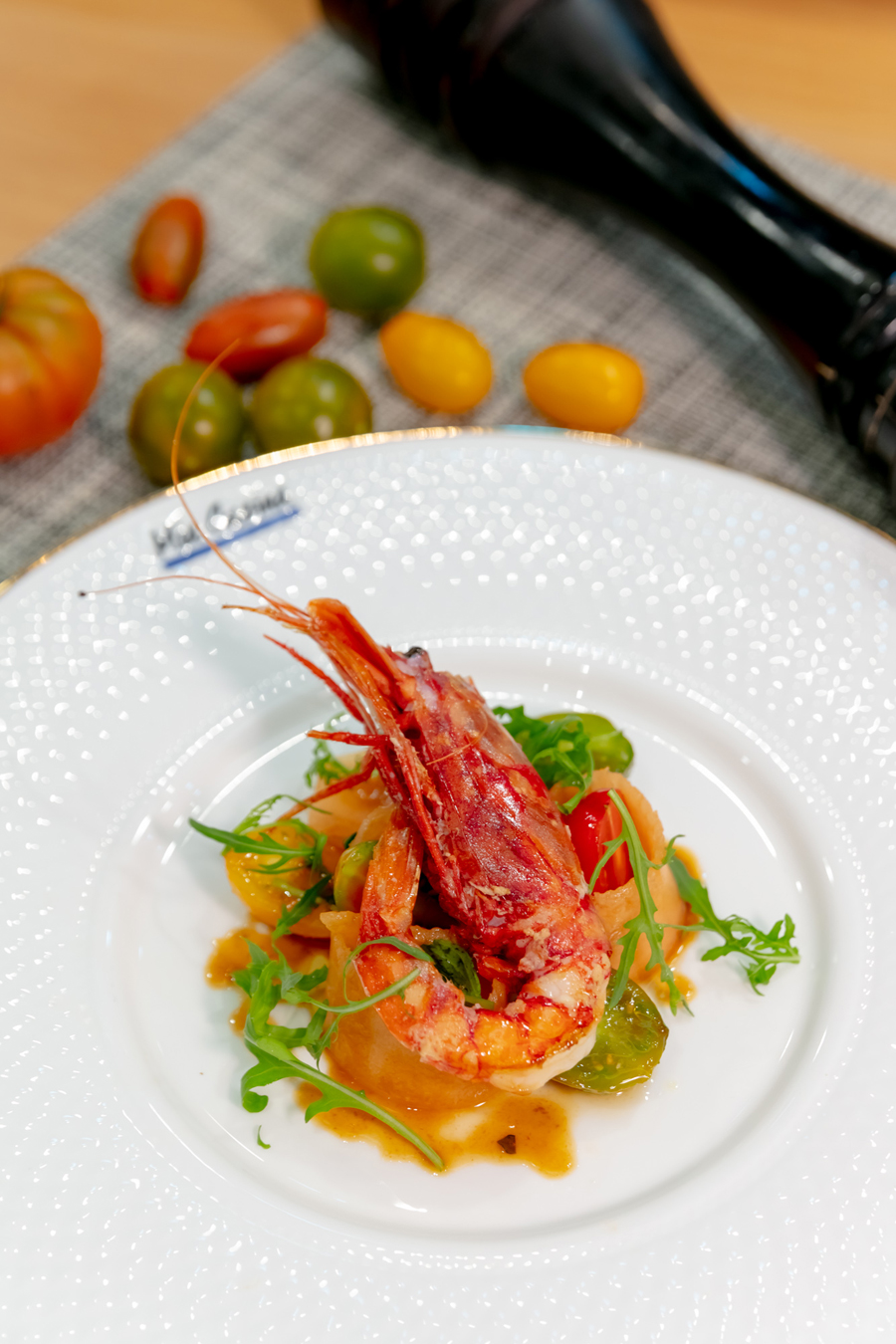 Ingredients (for 1 portion)
2pc Sicilian red prawn
60gr mixed Italian cherry tomato
100gr Lorenzini melon
10gr Extra virgin olive oil
10gr Arugula
20gr Lobster sauce
2gr Fresh basil
2gr Oregano
Salt and white pepper (as needed)
Method
Cut the tomato and the melon in cube and mix with fresh basil, oregano, olive
oil, salt and pepper.
Marinate for 10 minutes at room temperature.
Clean the red prawn and season with salt.
Pan fried in a pan with extra virgin olive oil and salt for few seconds.
Serve on a cold plate with the tomato and melon salad on the bottom and the
prawns on the top with a few leaves of arugula.
See more: Sweeten this Valentine's with the Honey Bee Spiritfree Cocktail recipe
Oven-baked Mediterranean Sea Bass in Crust of Salt and Lemon and Zucchini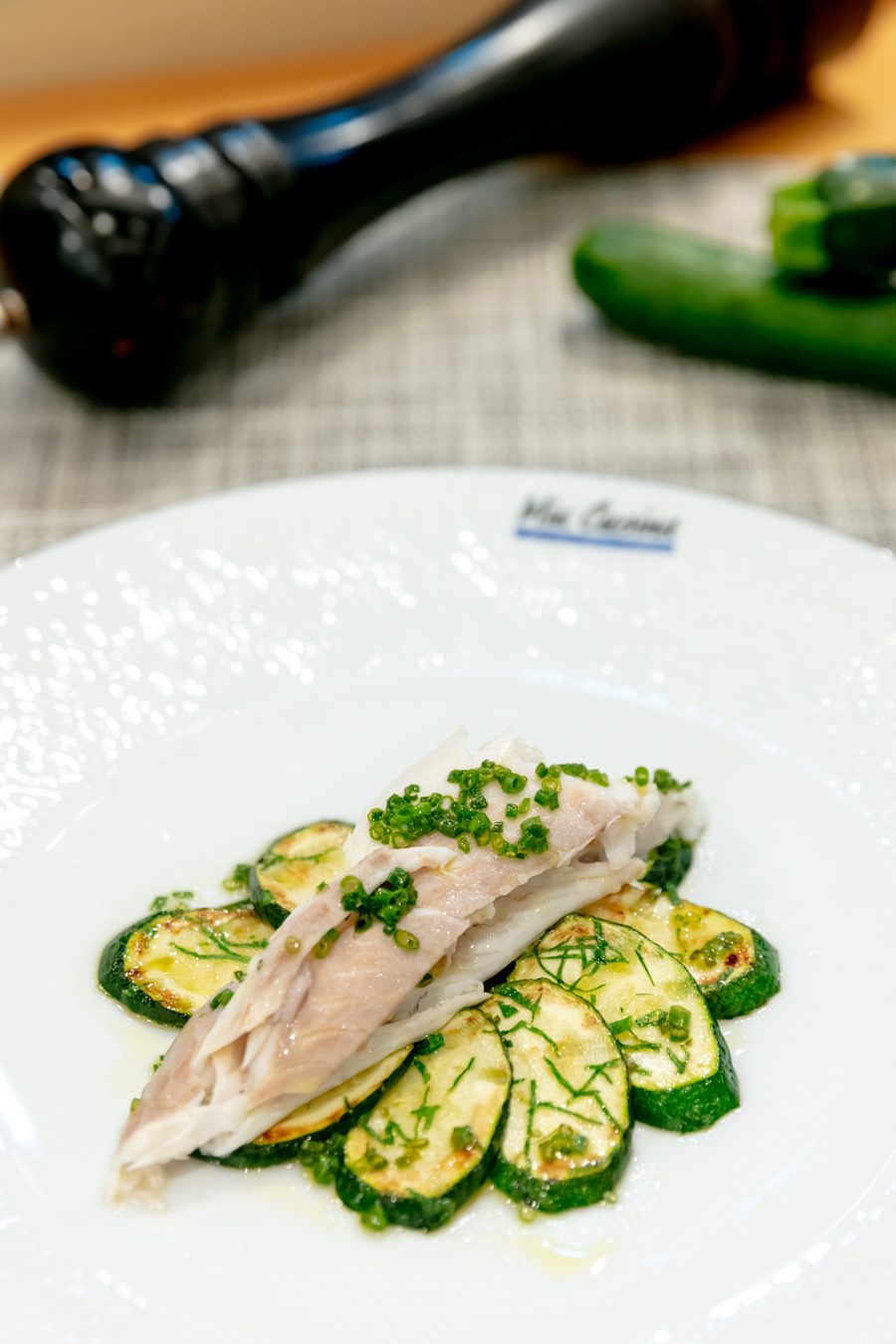 Ingredients
500-600g Seabass from Orbetello
1.5kg Rock sea salt
4pcs Egg
3pc Sorrento or Amalfi lemon
5gr Thyme
4 Garlic cloves
5gr Parsley
100gr Italian zucchini
5gr Chives
Virgin olive oil and white pepper (as needed)
Method
Clean the fish without the skin.
Mix the salt with the egg white and lemon zest grated with a microplane.
Insert 2 slices of lemon, garlic and fresh thyme into the stomach of the fish.
Drizzle the fish with salt and cook in the oven for 30 minutes at 180℃.
Gently sauté the zucchini with olive oil, garlic and parsley.
Chop the chives and mix with lemon juice and oil.
Once the fish is cooked, serve with the zucchini.
Drizzle with the chives and lemon sauce.
Check out our Living section for more dining and entertaining inspiration, and don't forget to pick up a print or digital copy of the latest edition of Home Solutions, our design and decoration bible, on newsstands now.
The post Learning to cook Italian with Sabatini chef de cuisine Claudio Favero appeared first on Home Journal.