Your interiors are stylishly designed and you've tastefully decorated your space for Christmas—but there's more to an appealing space than merely the visuals. Founder of Saigon-based fragrance brand Cochine, Kate Crofton-Atkins shares her inspirations for festive entertaining and her top tips on how to layer fragrances at home.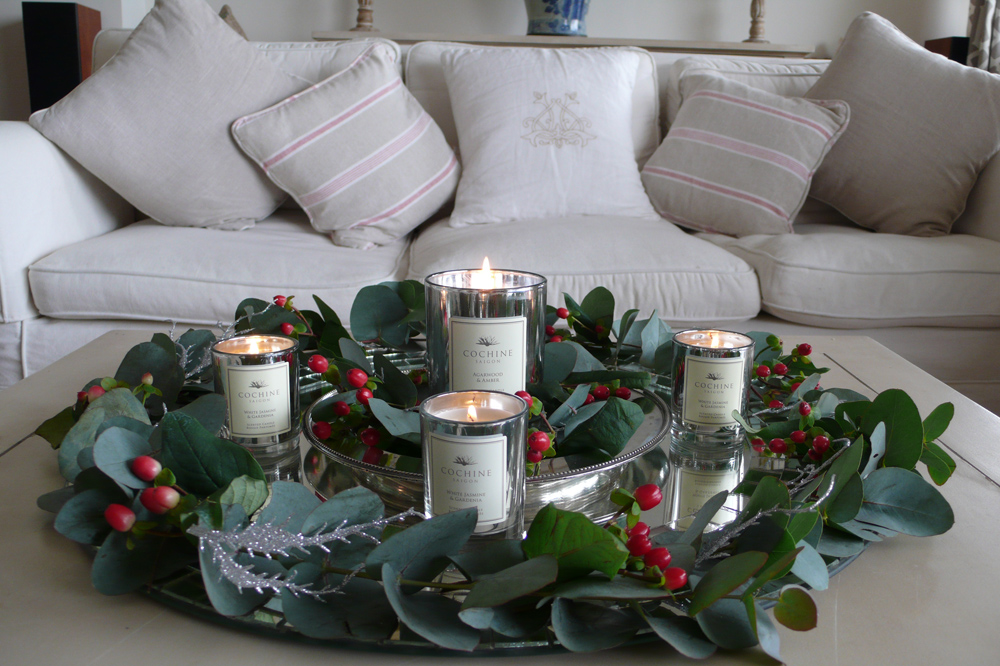 How do you usually entertain at home during the holidays?
I love a good Christmas party, but I tend to go for a more relaxed affair. Food wise, I stick to canapés like smoked salmon blinis, devils on horseback and cocktail sausages served with some mulled wine and champagne. To make my home look festive, I use lots of candles, mirrors and glass as decorations. I love how candlelight adds a touch of sparkle and makes a room feel instantly more atmospheric. And Christmas is definitely a time when you can get away with the more is more approach!
How important do you think fragrances are in entertaining?
In the same way that your perfume is always the finishing touch to an outfit, I think home fragrance is just as important when entertaining. It's often the first impression a guest has when they enter the door. Having a candle burning in the entrance instantly welcomes your guests and sets the atmosphere, as well as lending an air of luxury to the room. I love our seasonal fragrance Juniper & Ginger at this time of year – it's quite wintry and very warm.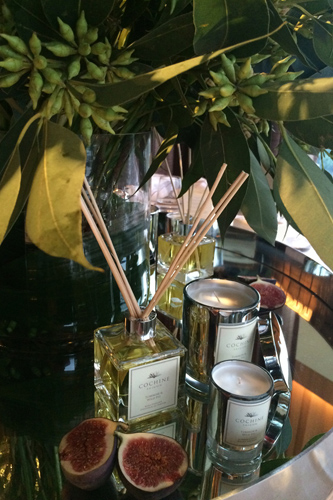 Is it better to keep to one scent throughout the space or advisable to layer fragrances?
I do like to layer fragrances. For example, our Vanille and Tabac Noir and Juniper and Ginger create a gorgeous scent for a living room in the winter. I use our large four-wick Vanille and Tabac Noir candle on my coffee table – guests really gravitate towards it – and Juniper and Ginger candles by the entrance and on mirrors around the room for a festive touch. The light from the candles and the different scents work beautifully together for Christmas.
What other accessories or flowers do you use to decorate your interiors?
I like to use a lot of greenery inside the home. Not only does it look festive, but I also love the scent. I order pine and eucalyptus from the flower market for table decorations and then weave berries and tree lights among them. Indigo have some beautiful vintage looking star lights that I'm using. For our Christmas tree this year I've gone for silver and white decorations, which I've tied with dark pink velvet ribbon bows – it's a nice change from traditional reds and golds.
The post How to combine fragrances at home for festive entertaining appeared first on Home Journal.