"THE HOUSE OF BANDITS" fashion takeover by SARABANDE, the late LEE ALEXANDER MCQUEEN'S FOUNDATION, is happening NOW at a temporary gallery space in the BURBERRY Mayfair flagship store on London's Regent Street.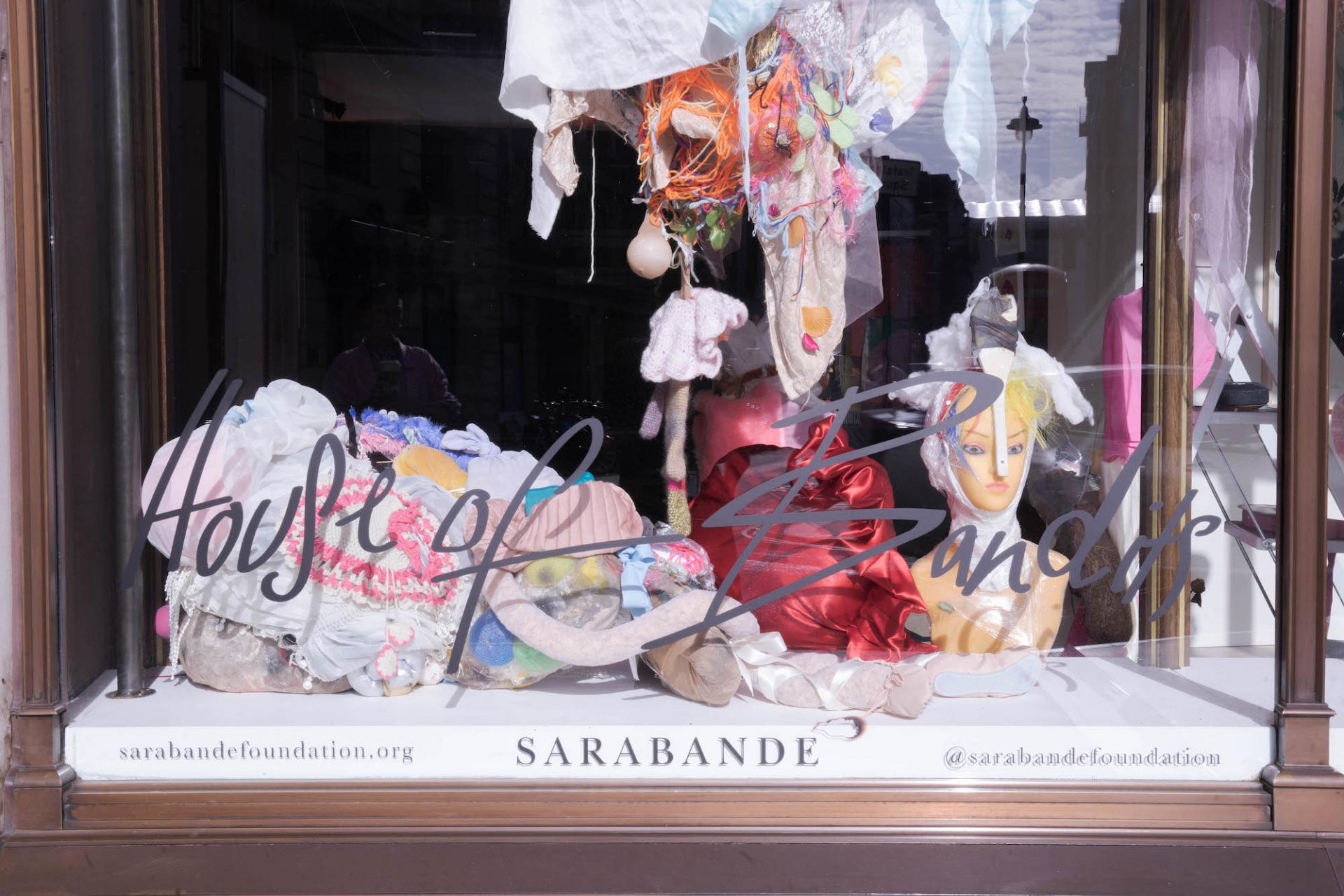 "Young artists wish for inspired moments. And you find them; you take them; eager artists are bandits. Theatrical moments arrive, and...you grab. Good! You know it will draw attention to you. But you aim to be more than bandits, no? So, okay...now be Samurai." - Jerzy Grotowski.
Sarabande is the Charitable Foundation set up in 2007 by the late Lee Alexander McQueen, named after his Spring/Summer collection 2007.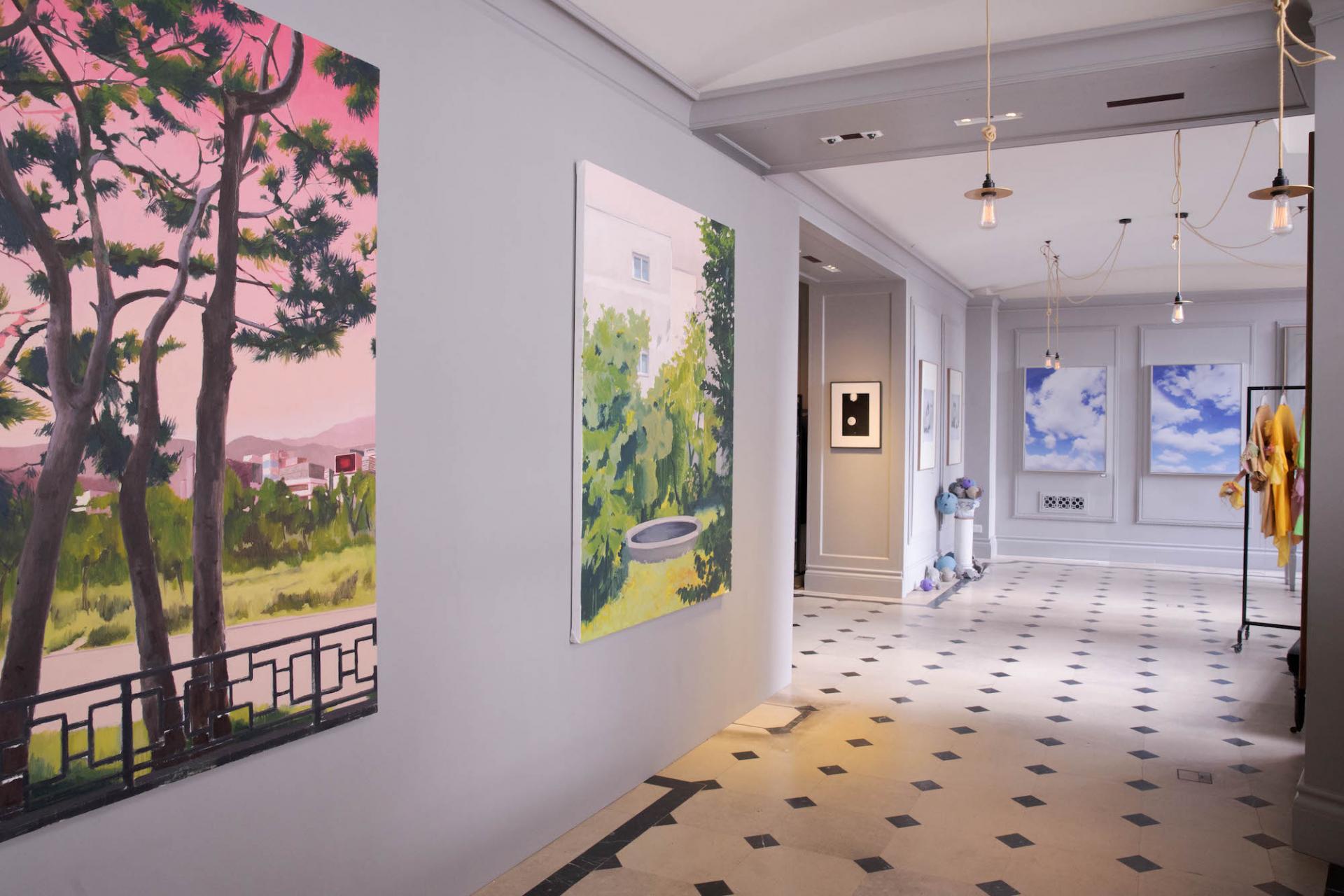 The Bandits are the Sarabande Alumni, the 'family members,' aka the "Sarabandits." Hosting the experiential pop-up is Sarabande's chief executive officer and founding trustee Trino Verkade, who tells me, "Tim Blanks [fashion reporter, Editor-at-large of Business of Fashion] one of our ambassadors made a comment once calling the artists Sarabandits, The 'House of Bandits' felt like a good description, that captures the welcoming and at home feeling of a family of artists, whilst there is certainly some mischief to the characters too."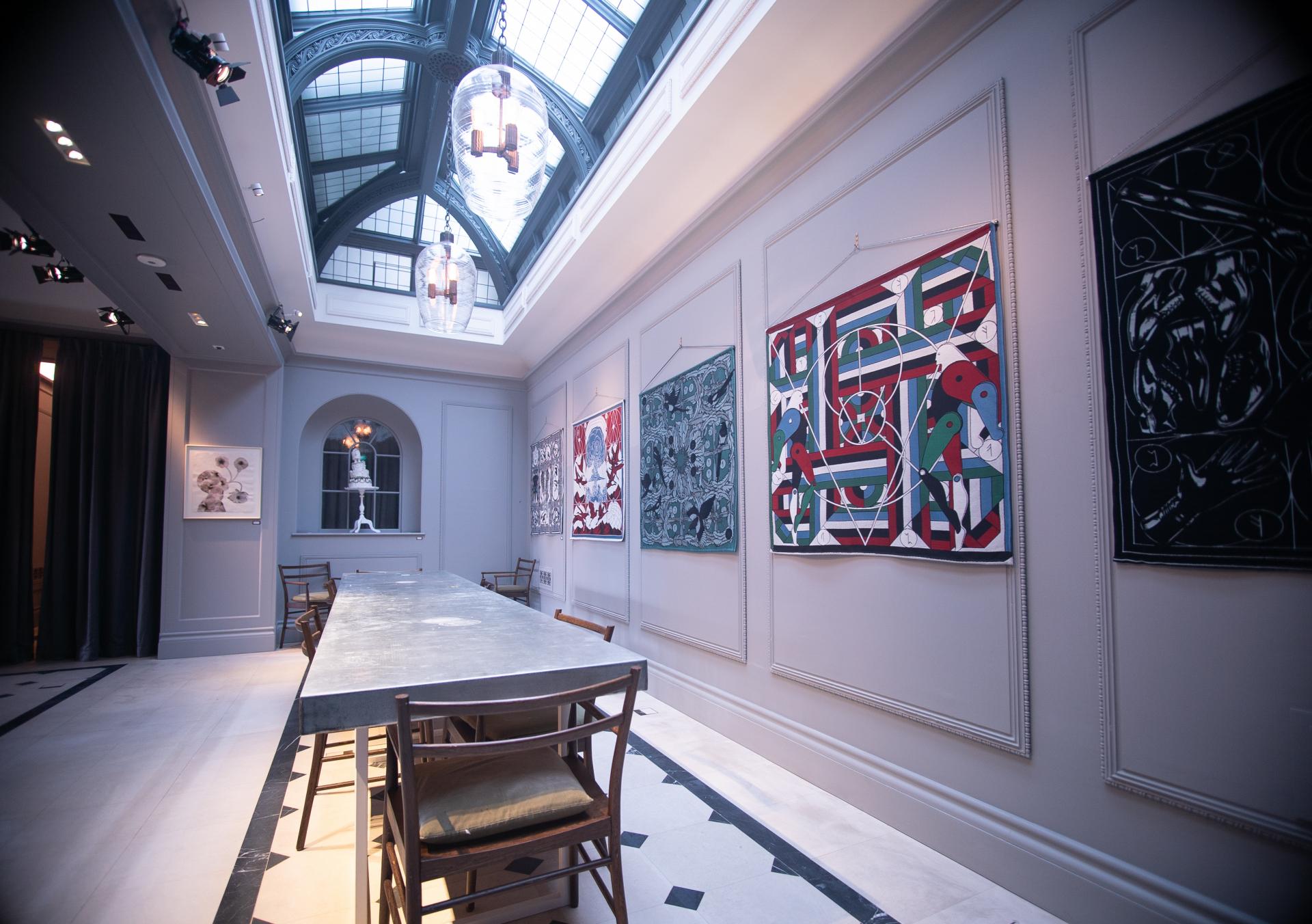 The Foundation aims are to nurture, support, and create opportunities for young artists, designers, and makers that are 'creatively fearless', and at the forefront of their respective fields. Whilst supporting the uniqueness of their vision, craft quality, creativity, and passion. Since 2012, Sarabande has arranged scholarships to attend Central Saint Martins and UCL's Slade School of Fine Art and residencies at the Sarabande Studio, in a converted Victorian stable block on Regent's Canal.
The foundation relies on a family of guardians, benefactors, and patrons, supporters, and ambassadors to ensure ongoing support to the artists and designers affiliated with the Foundation. Burberry is one of the creative benefactors.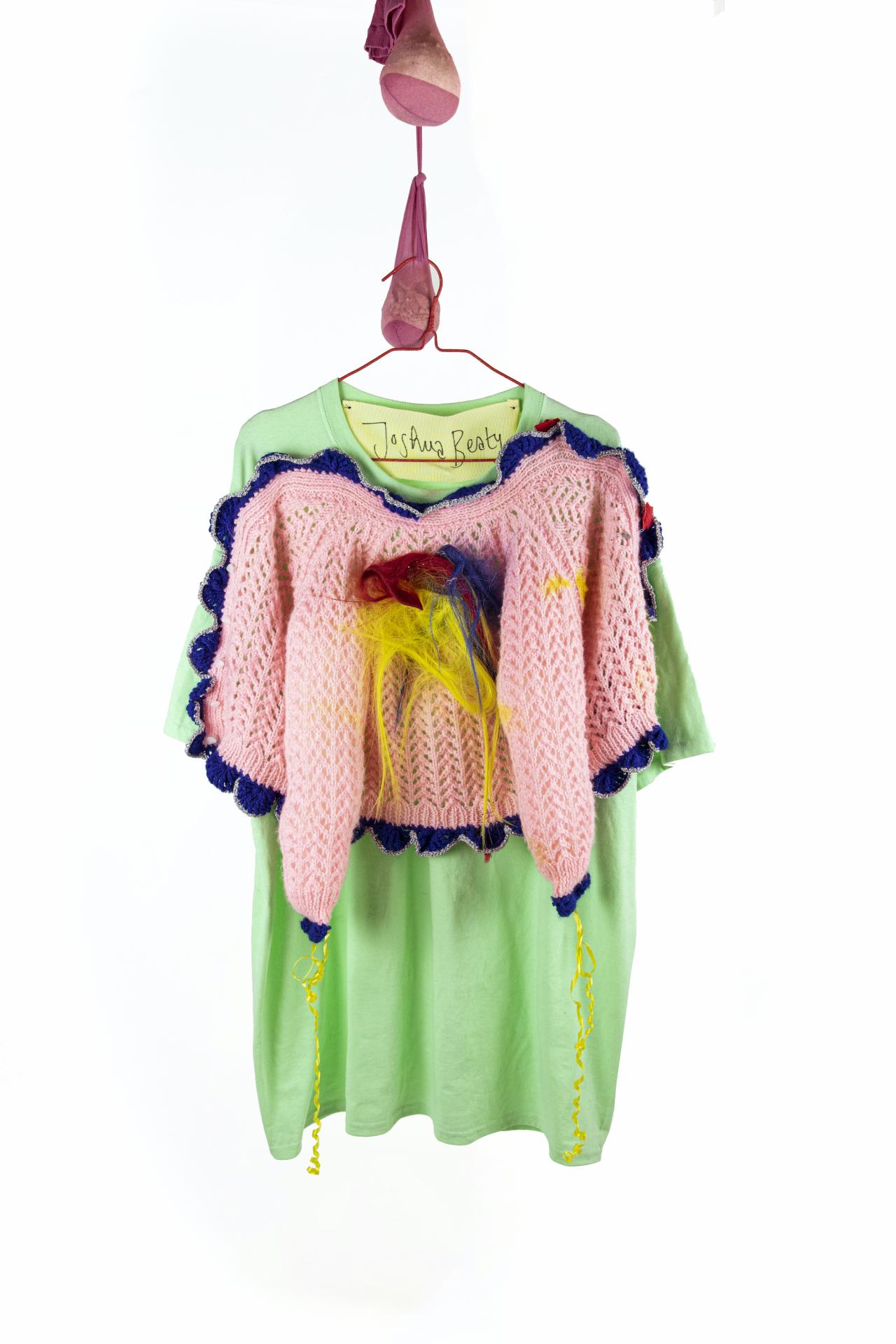 The experiential eight-week takeover features tantalising one-of-a-kind pieces crafted by a selection of the 85 Saraband alumni of artists and designers that the Foundation has supported to date, and includes beautifully crafted collectible pieces of visual art, fashion, craft, art, photography, ceramics, and jewellery design.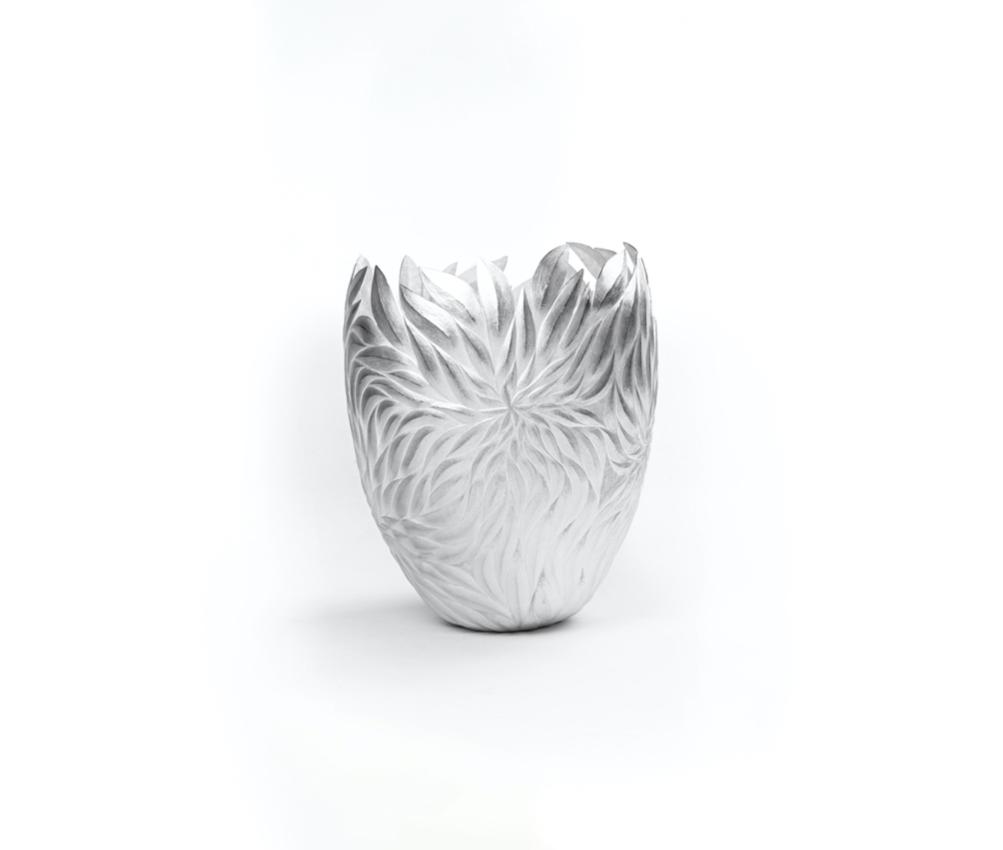 The first glimpse of what to expect comes in the form of Joshua Beaty's bewildering, wearable installations that have run amok in the window space, culminating in a phantasmagorical display.
The temporary gallery was the Burberry Cafe, Thomas. It forms the perfect backdrop to showcase the Sarbande works of art —a spacious two-story space linked by a gorgeous curvaceous stairway, that is now adorned by an overflowing opus from WED studio.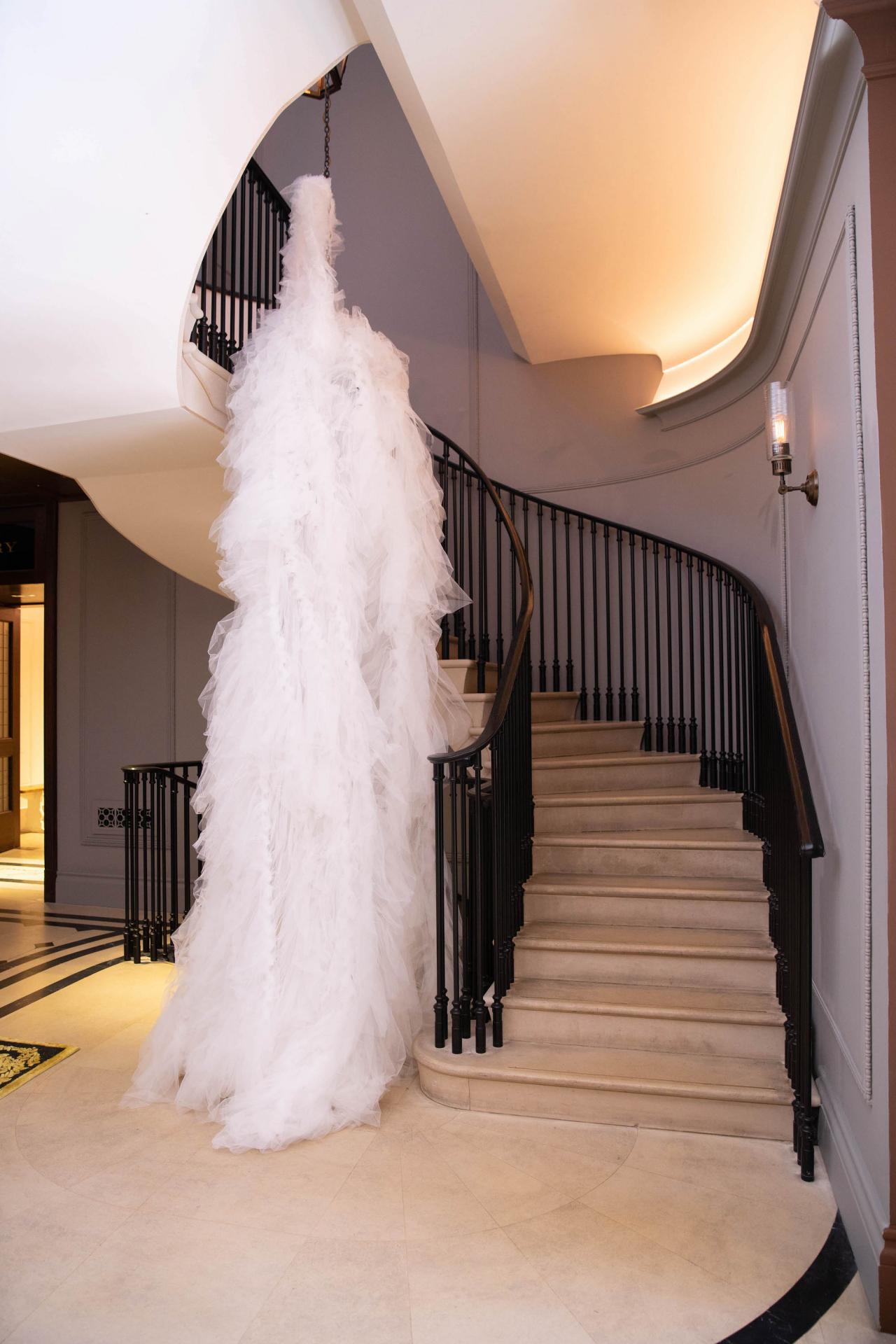 Featured artists on display include Akiko Shinzato a "jewellery artist" whose work aims to draw attention to the relationships between the body and mind. Akiko hopes to stimulate the viewer's imagination and thoughts while questioning the beauty and value of her conceptual pieces.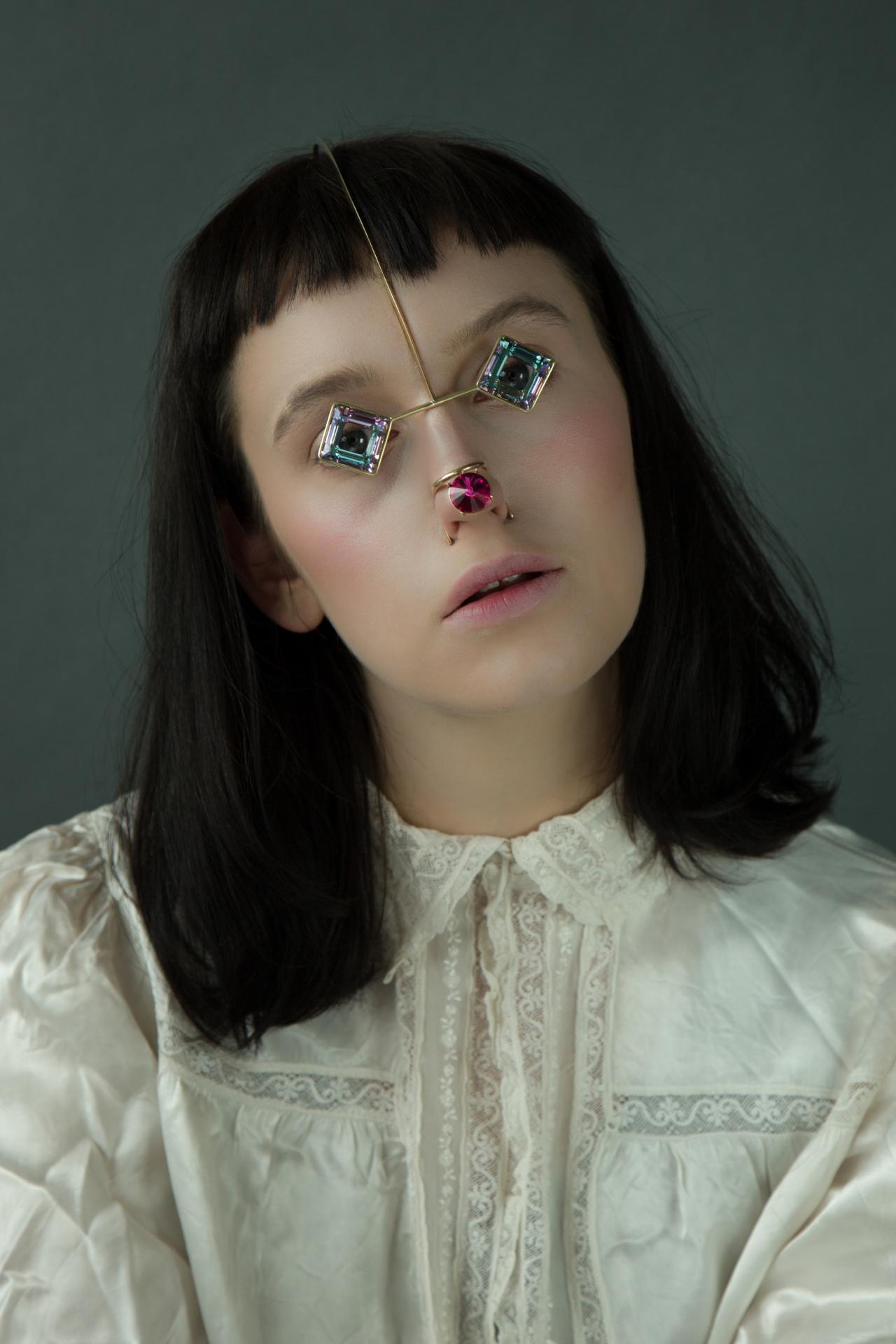 Shinzato explores how a piece of jewellery can interact with the human body, looking for new functions and new ways of wearing it, and refers to her work as "Self Confidence Boosters." Although her pieces are conceptual, Akiko has discovered you get a positive feeling from some yoga poses by putting your chin up; hence her collection, "Chin Up," and "Chest Out" might help you feel better.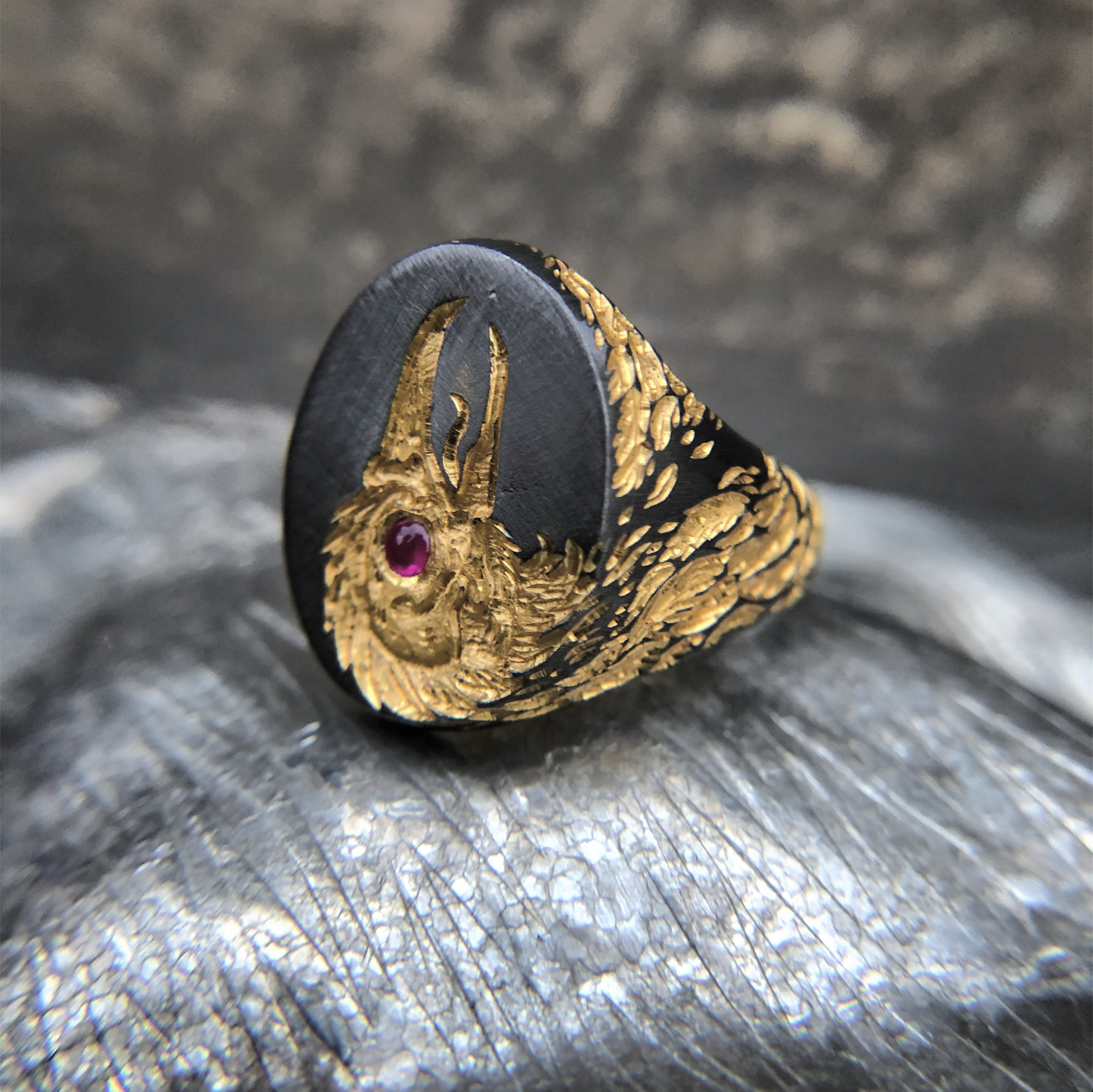 Master engraver Castro Smith will showcase his jewellery techniques and designs that offer a new spin on the traditional signet ring. Castro Smith is a multi-award-winning jewellery designer with a hugely impressive client list, who works mainly on bespoke pieces.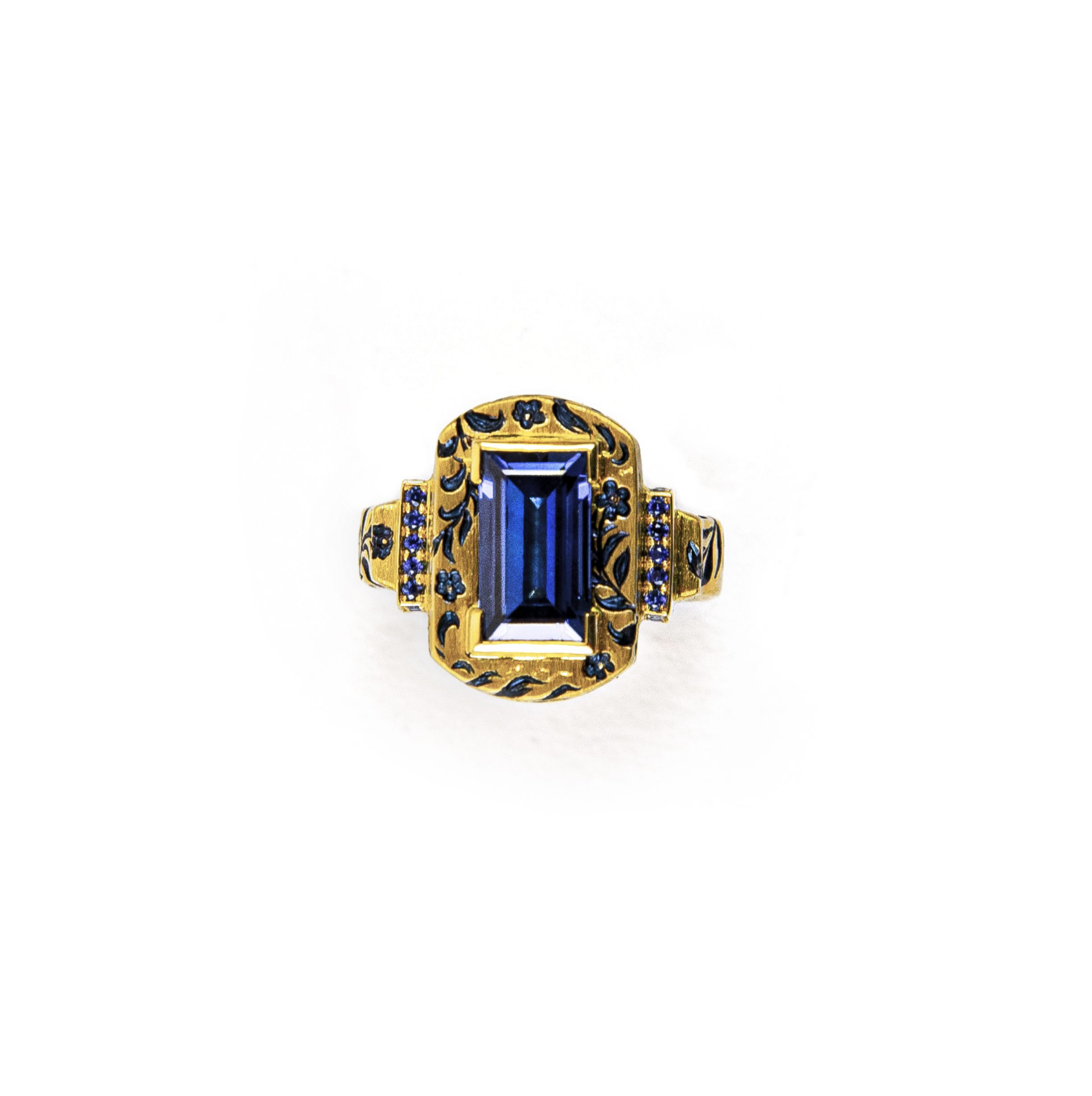 WED Studio's fantastical bridal designs and surreal pieces for evening-wear are made from up-cycled fabric from a 300-year-old family mill in England. The same mill provided silk for Princess Diana and Princess Anne's wedding gowns. WED will be in residence from the to 10th to November 14. They will be chatting with British fashion journalist, author and lecturer, Tamsin Blanchard, who is particularly known for her work on sustainability and ecological issues in fashion on November 11. Discussing their single-occasion garments, bridal couture, and creative process.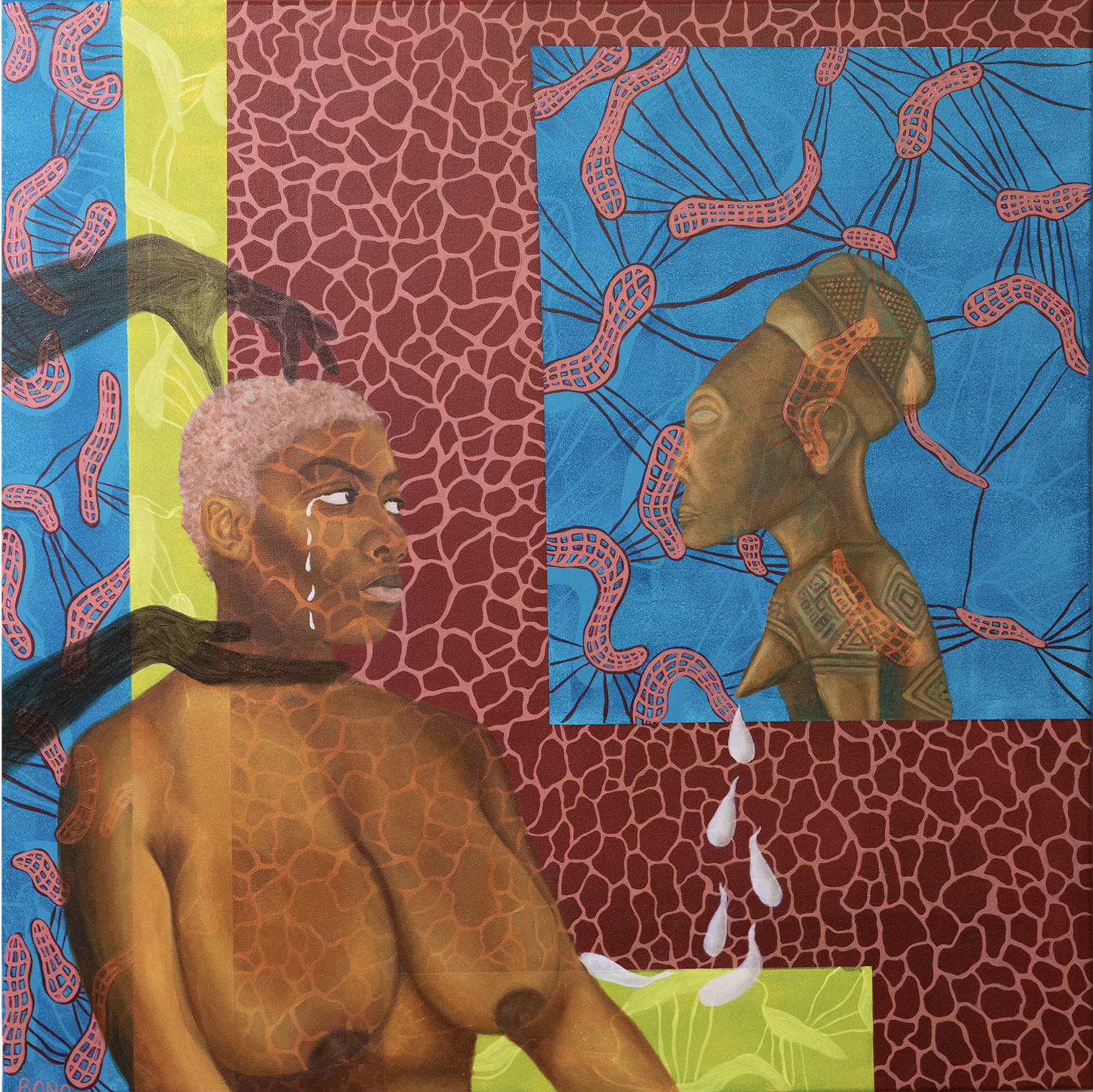 Multimedia-driven artist Shannon Bono works centralise the black female body as the subject.
Key fashion pieces set to debut in the space include a selection of archival designs by Craig Green. There will also be "living" displays by the tech couturiers Auroborus, whose garments will "bloom and grow" with neon crystals over the course of a week. Camilla Hanney, John Alexander Skelton, Stefan Cooke, Sam Rock and Saelia Aparicio have created new pieces especially for the pop up. As well as limited edition pieces by fashion designers Stefan Cooke, John Alexander Skelton, DanShan, Roberts-Wood, and Bianca Saunders.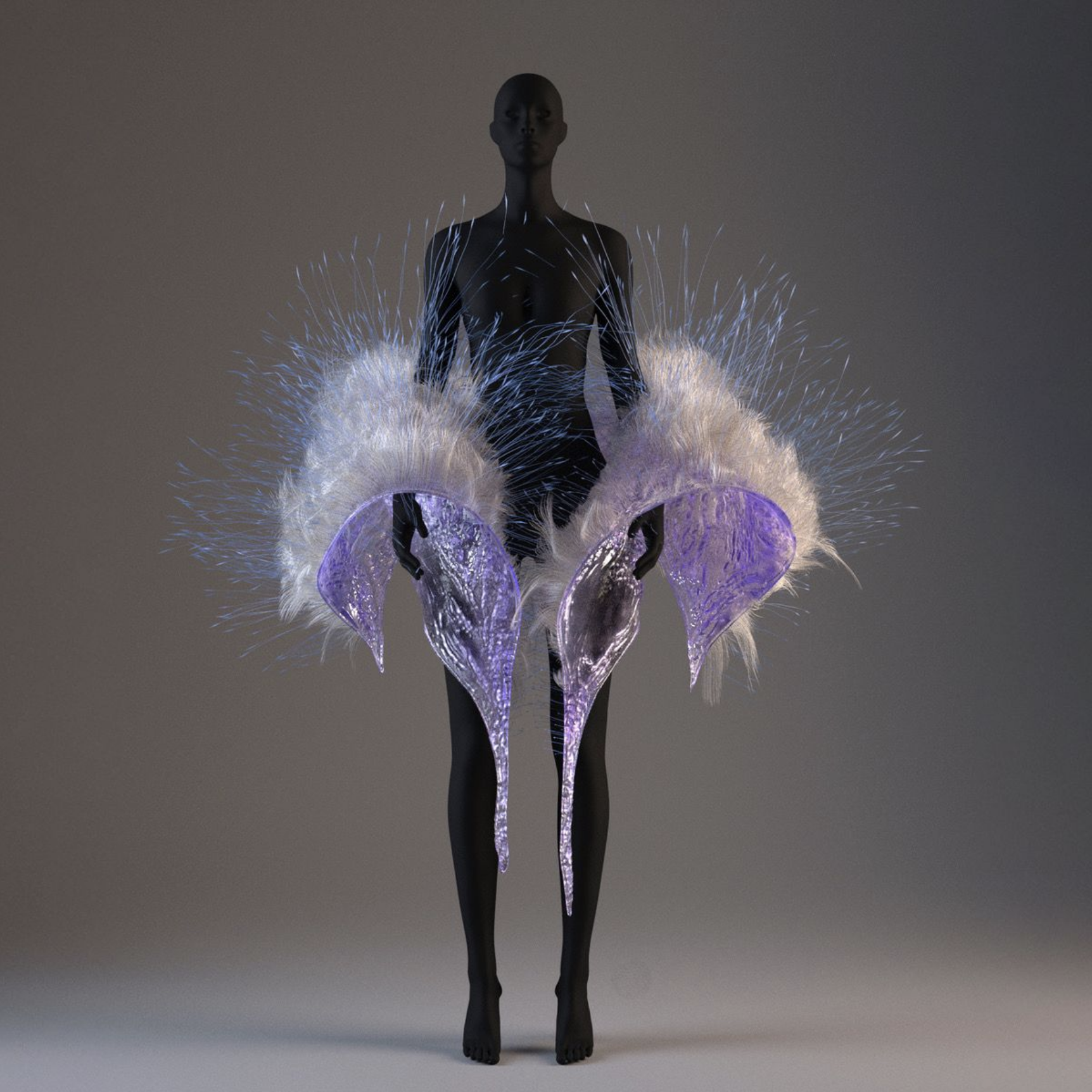 Artist residences are set to run throughout the pop up when the Sarabandits will be conjuring their magical creations for your pleasure on the second floor.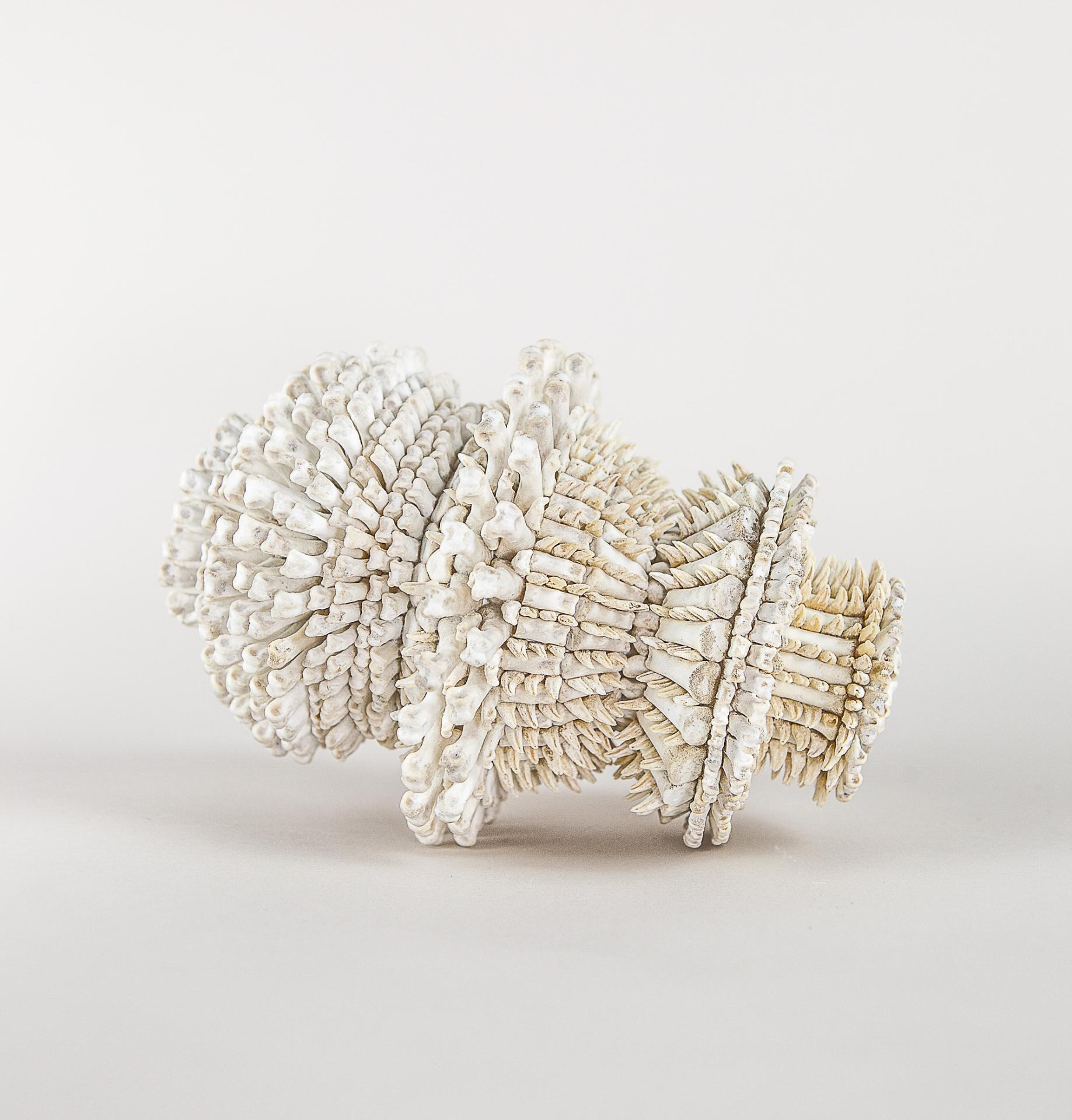 Food Waste Artist Emma Witter sculpts animal bones she salvages from cooking and leftovers from a Chef buddy. Emma tells me she first noticed the beauty of bones while making an Oxtail Stew and has since become fascinated by their intricate beauty; and contrasting strength and lightness. The bones are painstakingly intertwined, forming a regimented mesmerically intricate pattern that is fascinatingly beautiful. Emma painstakingly assembles and intertwines the bones forming a regimented mesmerically intricate pattern into organic shapes that are fascinatingly beautiful.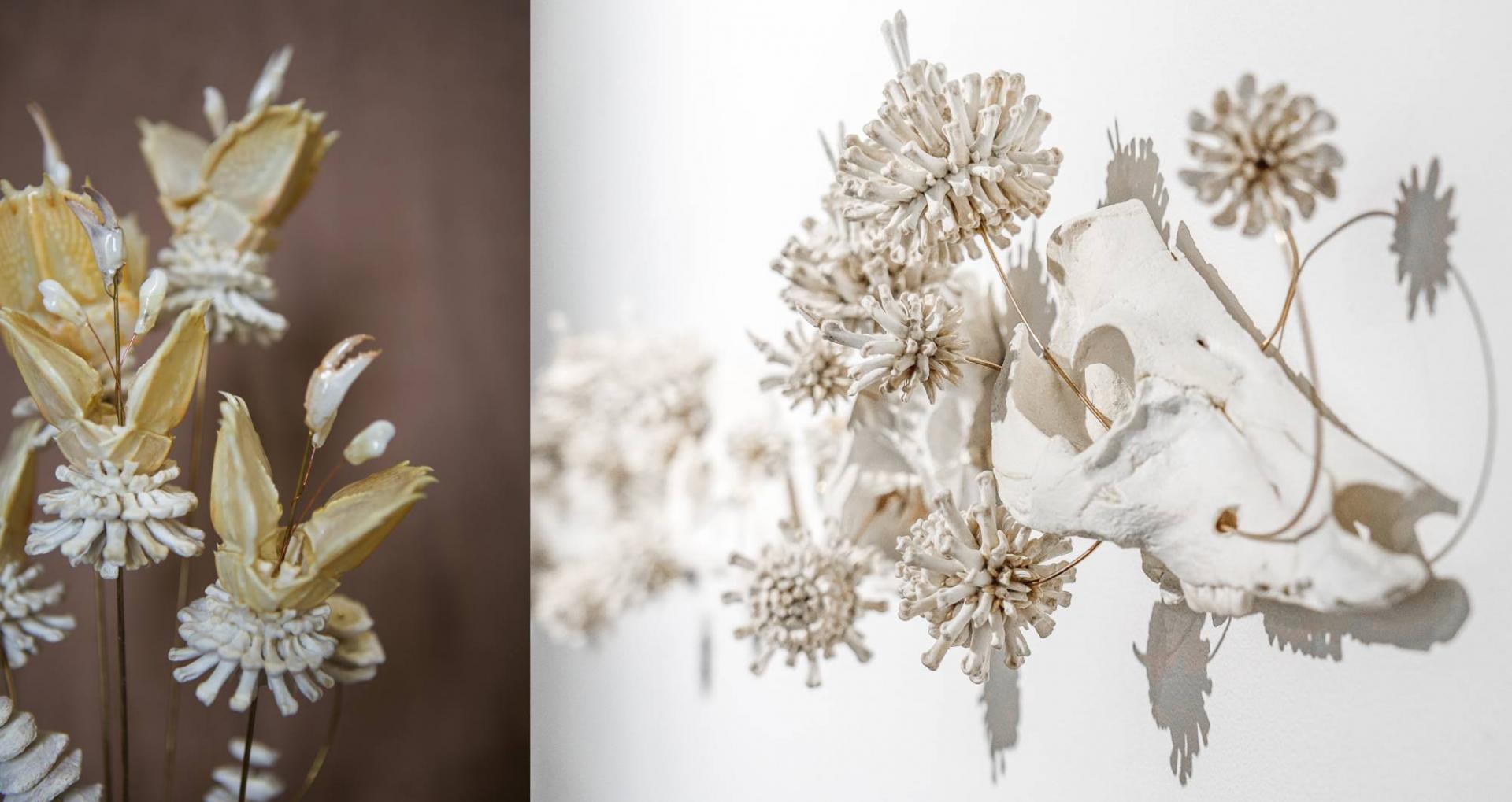 During her residency, Emma will be taking a different approach in using her food waste, with discarded seafood shells, to form an ornate bouquet entitled 'The Living Dead.' I'll be watching the progress during the week with anticipation and mounting excitement.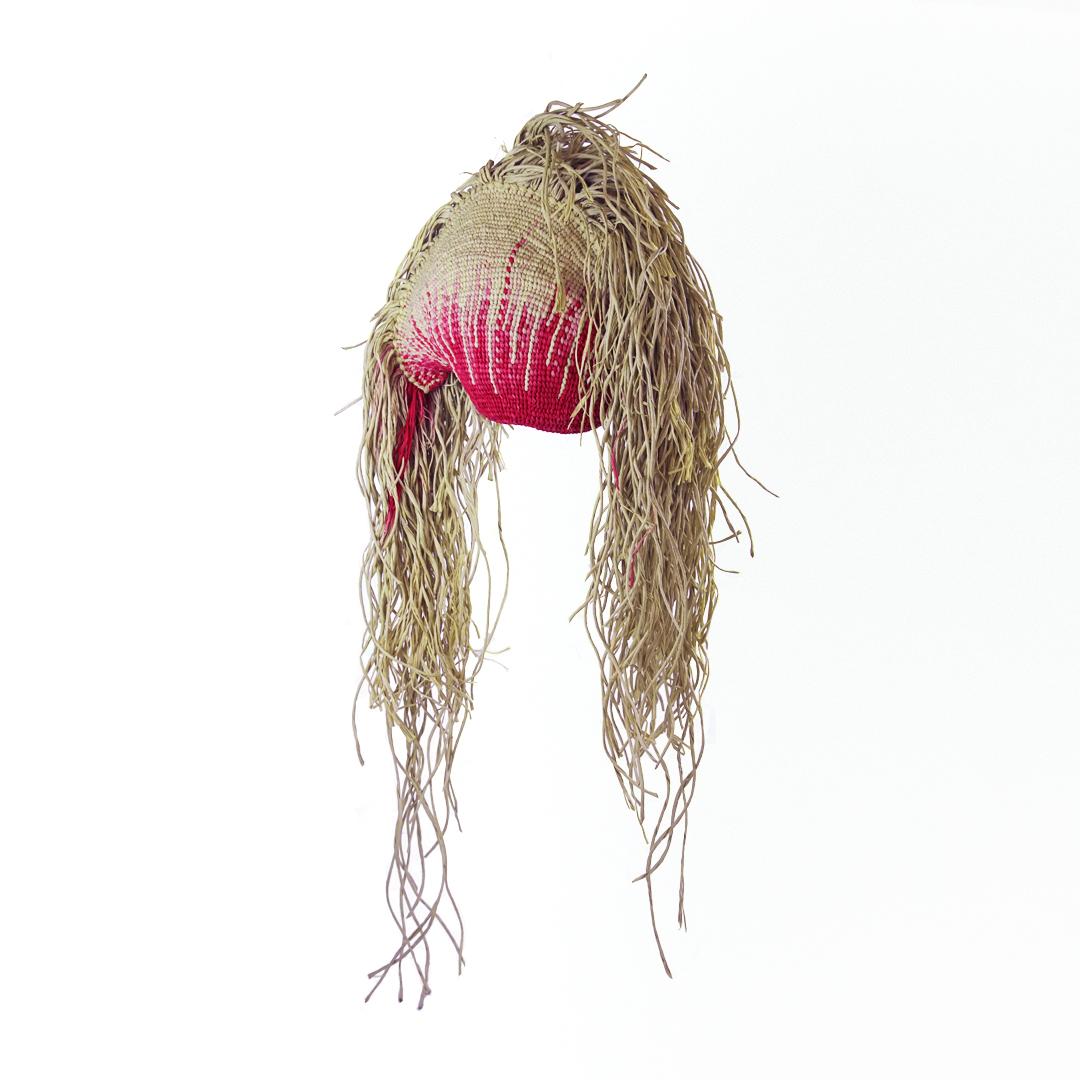 Fellow Sarabandit, Esna Su takes inspiration from her Turkish roots, working with weaving, twining, and crocheting techniques to create wearable pieces 'that simultaneously exist in performance and sculpture.'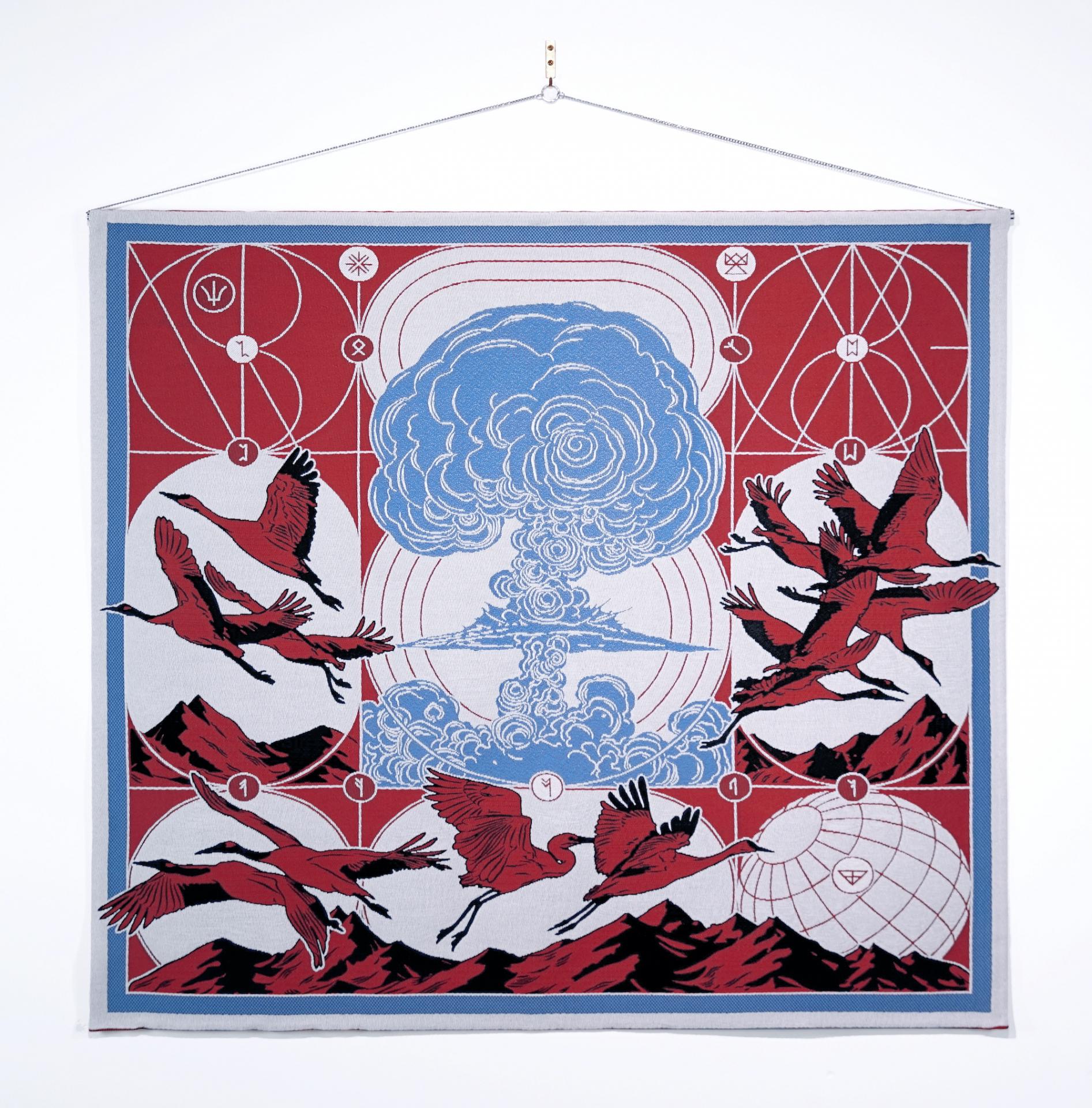 Illustrative designer Beerke Yazicioglu creates visual music and ornate textiles. For the House of Bandits, he has created a visual interpretation of Igor Strakovsky's ballet composition, 'The Rite of Spring,' intertwined with themes of censorship and desires, and ritual and pagan ideas folklore embedded within several large-scale cashmere pieces.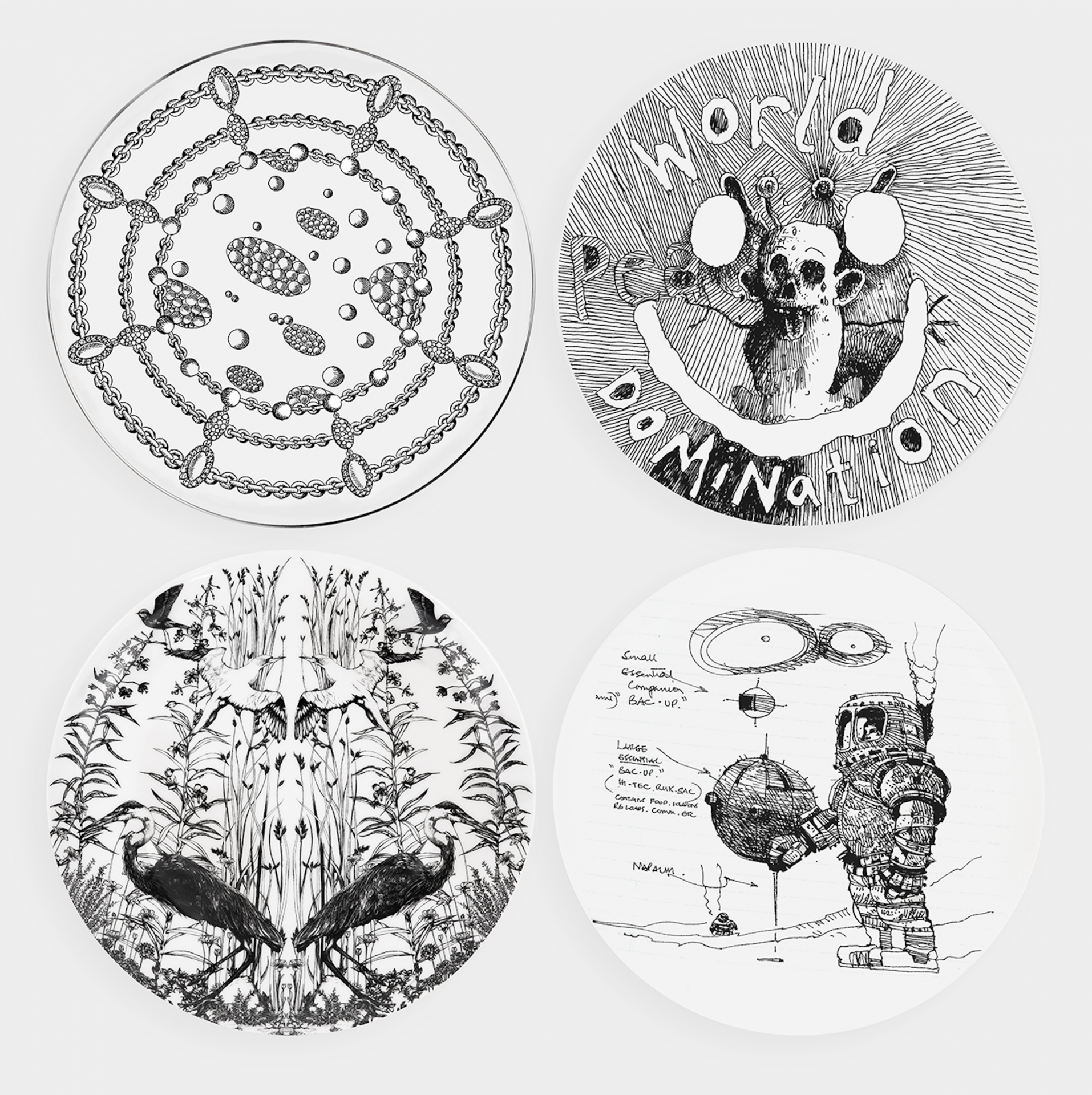 Accompanying the show is a special edition of iconic plate sets representing Art, Jewellery, Fashion, and Film, designed by Jake Chapman, Sir Ridley Scott, Francesca Amfitheatrof, and Sarah Burton OBE. Plus, a signature Sarabande Silver Moth pin packaged within its own Sarabande matchbox, as well as Sarabande bags and face masks.
The renowned stylist and influential fashion icon Katie Grand will also be popping it into the pop up to elevate the retail experience on October 28. Check the Sarabande Instagram for other pop in's at the pop up. Joshua Beaty is holding an alternative Christmas wreath-making workshop.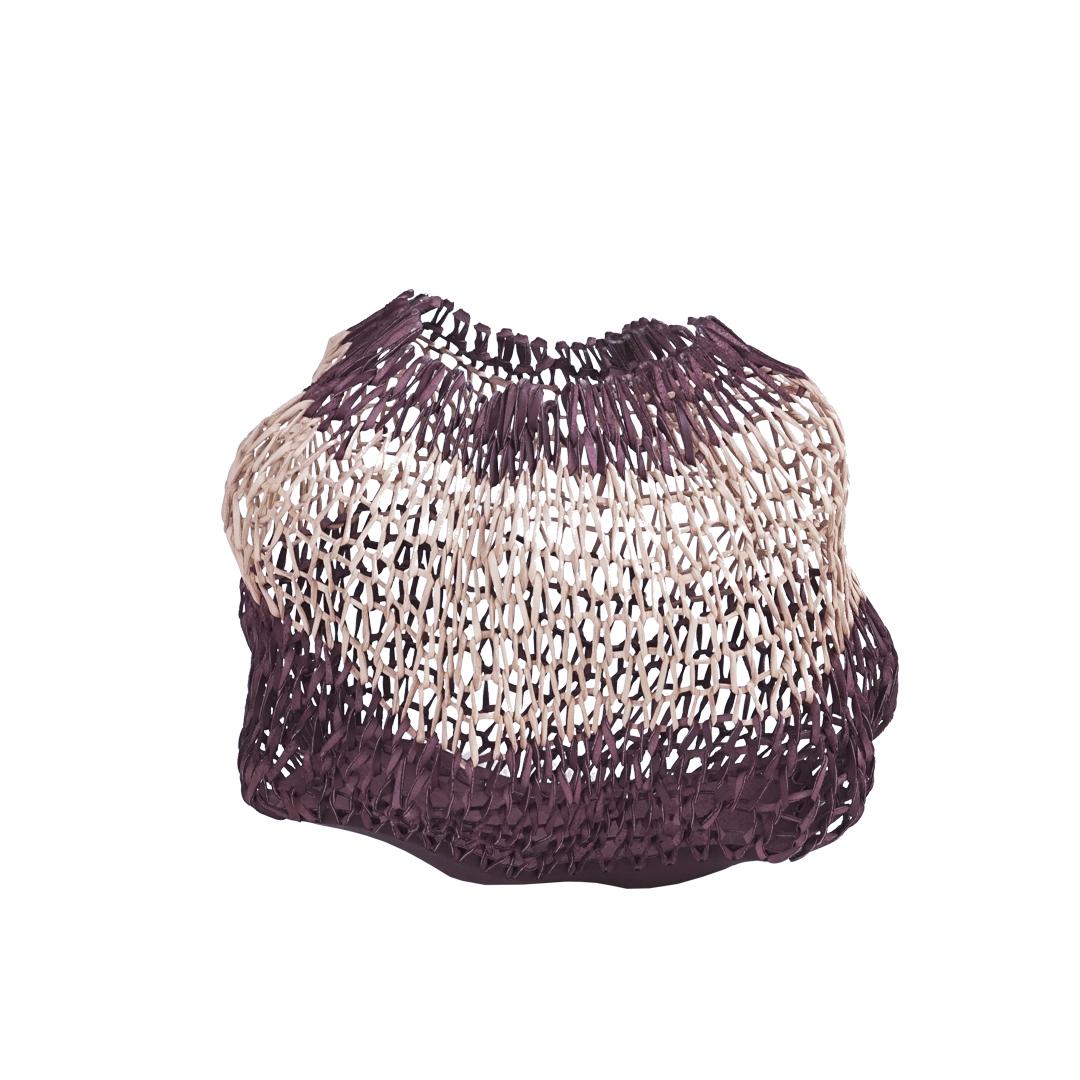 The show is an art haven full of eye-catching curiosities that are fascinating, captivating, enthralling, extraordinary, and enriching. Some are daring, some disturbing, some seduce, and surprise, others merely delight! It is definitely not your typical retail experience.
The space will be refreshed at the end of November with a host of new talents moving in.
The works are for sale on line.
'The House of Bandits' until December 17, 2020.
Burberry, Regent Street.
House of Bandits takeover can be reached at the Vigo Street entrance,
5, Vigo Street, London W1S 3HA.
IMAGE CREDIT COURTESY OF SARABANDE
***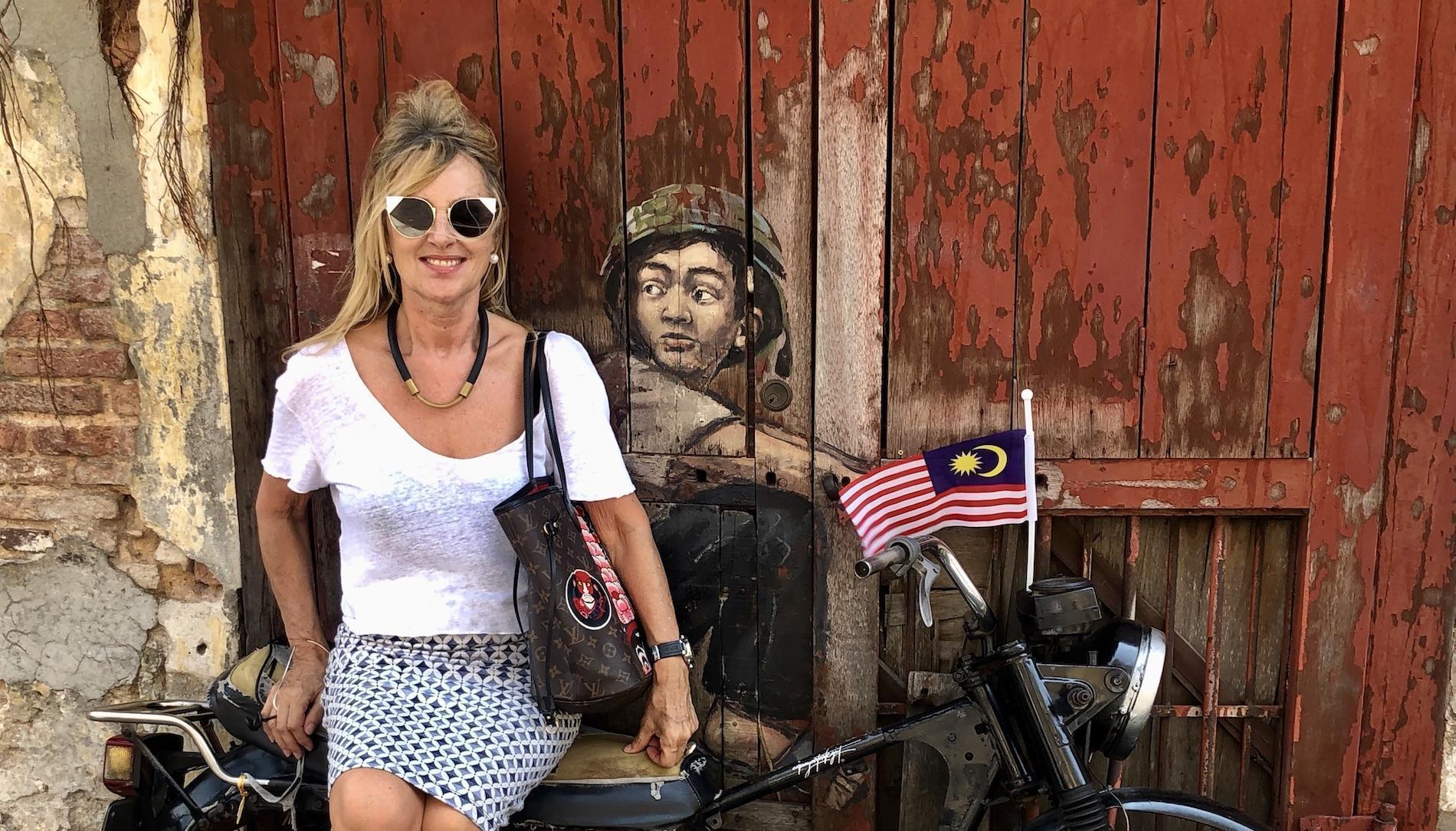 Anji Connell is an interior architect, garden designer and self-proclaimed nomad who regularly writes about art, design, lifestyle and travel from her globe-trotting adventures. Known for her bubbly persona and even more exuberant sense of style, Anji's portfolio spans everything from interior styling to furniture and landscape design for some of the world's most beautiful spaces. For now, you will find her @anjiconnell_acidplus and anjiconnellinteriordesign.com bingeing on future travel plans from her designer chair.