Highlights From Mayfair, London: The World's Internationally Renowned Gallery District's Annual Celebration of Art.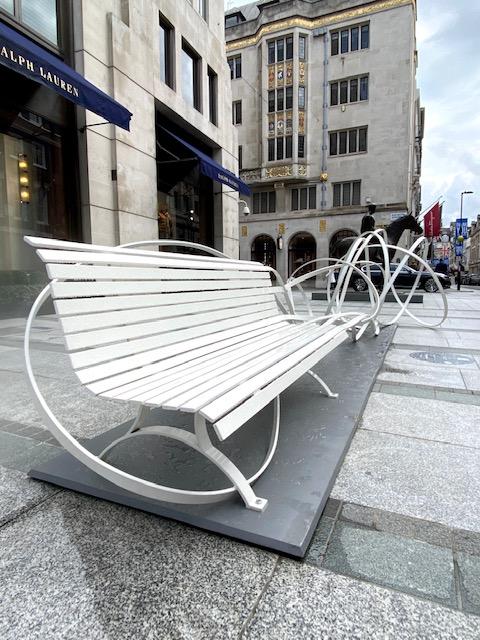 After many months of lockdown, it was wonderful to have a live event, with the opportunity to meet the artists, gallerists, and curators-and see artworks, up close, in an actual gallery rather than a virtual gallery. Social distancing was well practised, with masks mandatory. No food and drink meant no lingering.
Easy to follow guides ensured a pleasant stroll through Mayfair streets, with no shortage of eateries along the way.
All exhibits are well covered online for a leisurely perusal from the safety of home https://www.mayfairartweekend.com/
This year, the Mayfair Art Weekend launched a new and extended programme of events throughout October, introducing the Mayfair Outdoor Sculpture Trail in partnership with Art in Mayfair 1 – 31 October.
UNIT LONDON – "The Medium is the Message"
"The Medium is the Message" brings together 18 artists who collectively navigate a world that stigmatises blackness while simultaneously celebrating its cultural products. A group show of emerging artists explores artistic mediums and the role pigment plays in the expression of identity.
JD MALAT GALLERY – "Presence in Absence" by Ian Cumberland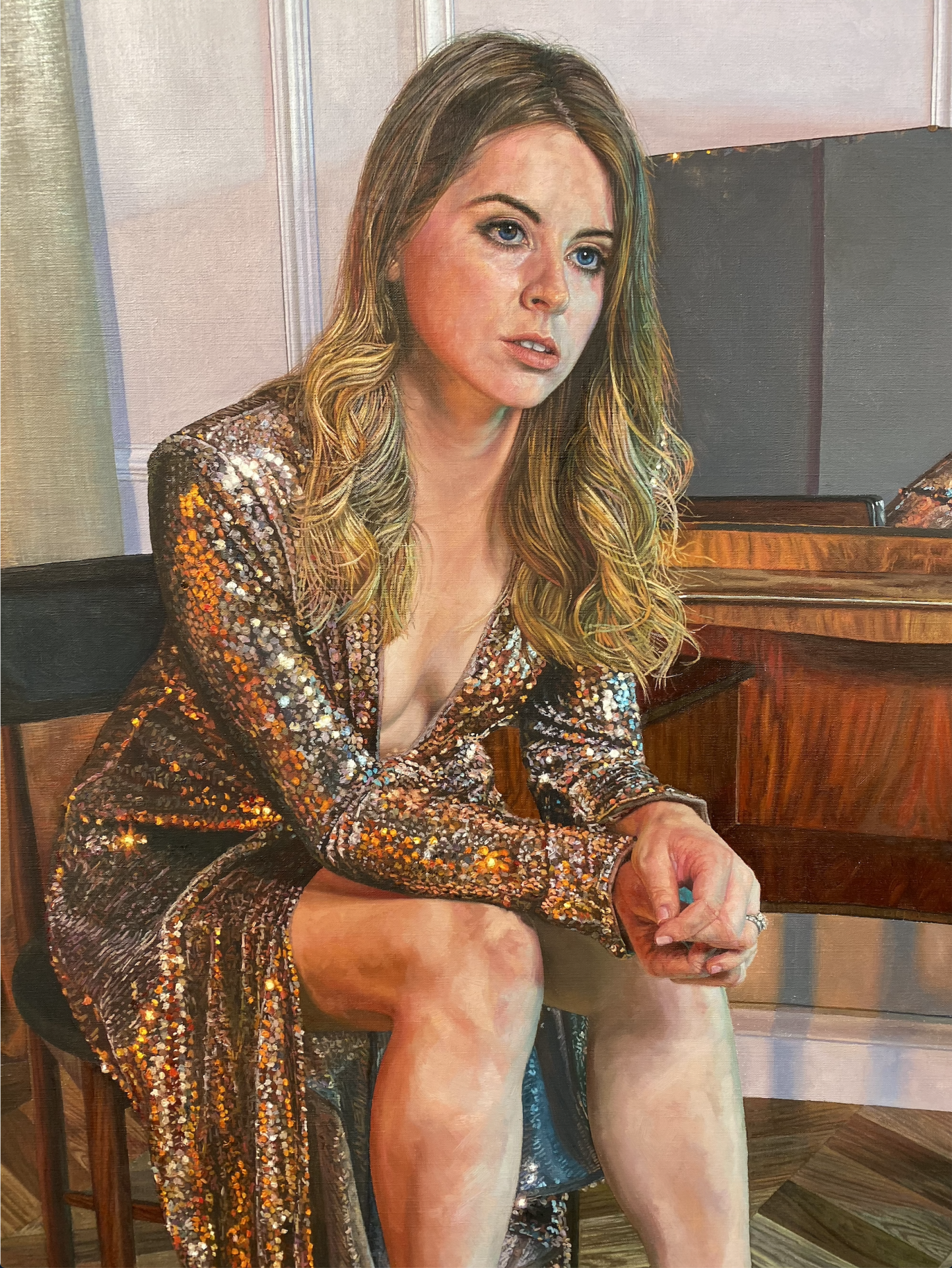 A series of hyper-realist portraits by artist Ian Cumberland are mesmerising. The paintings staged as theatrical installations explore ideas that relate to the contemporary self.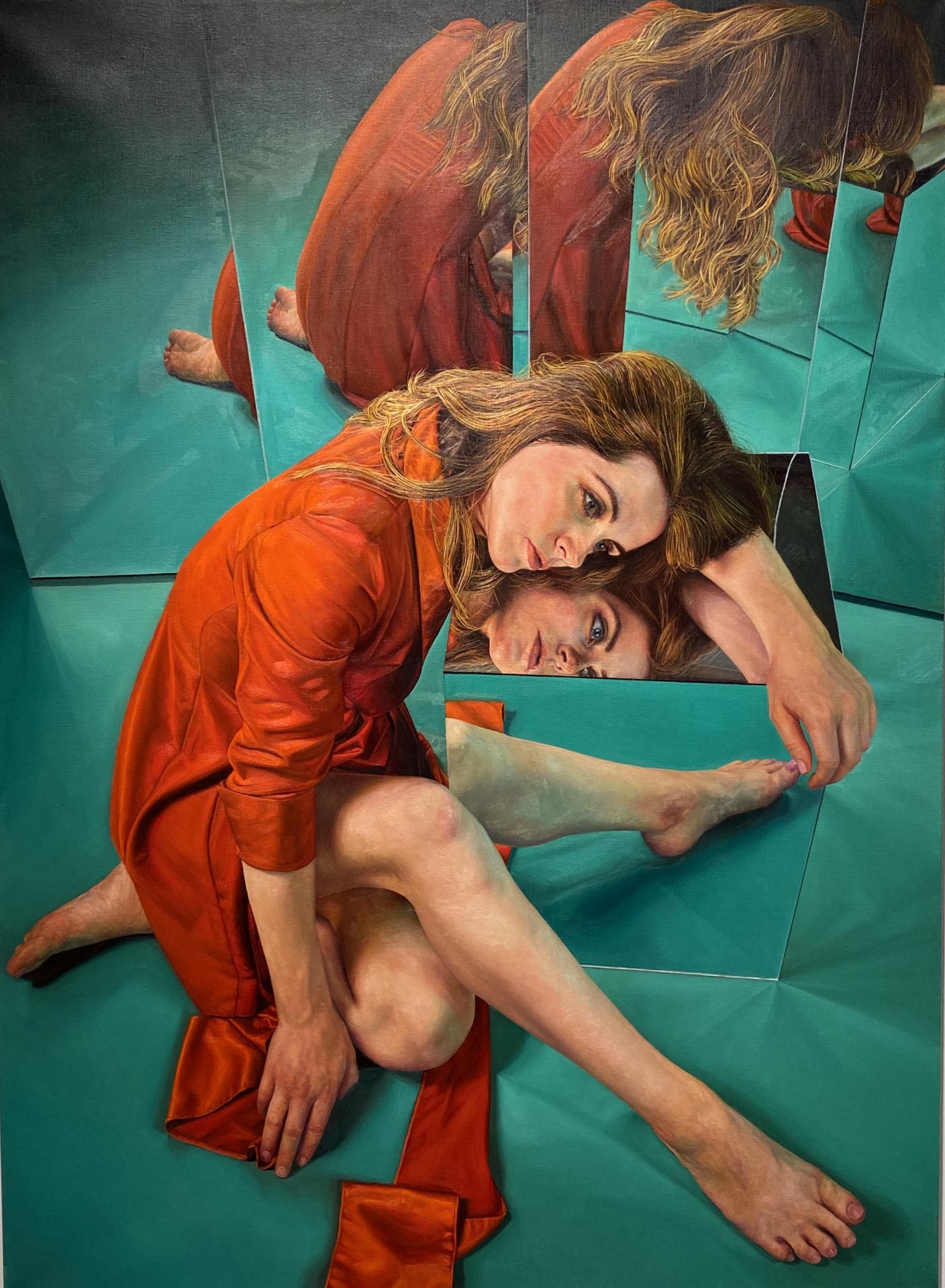 Presence in Absence combines voyeurism, technology, mass media, culture, and control. The painting and installation work together to show how the images we put forward are merely elaborate stages, exposing society's fragility.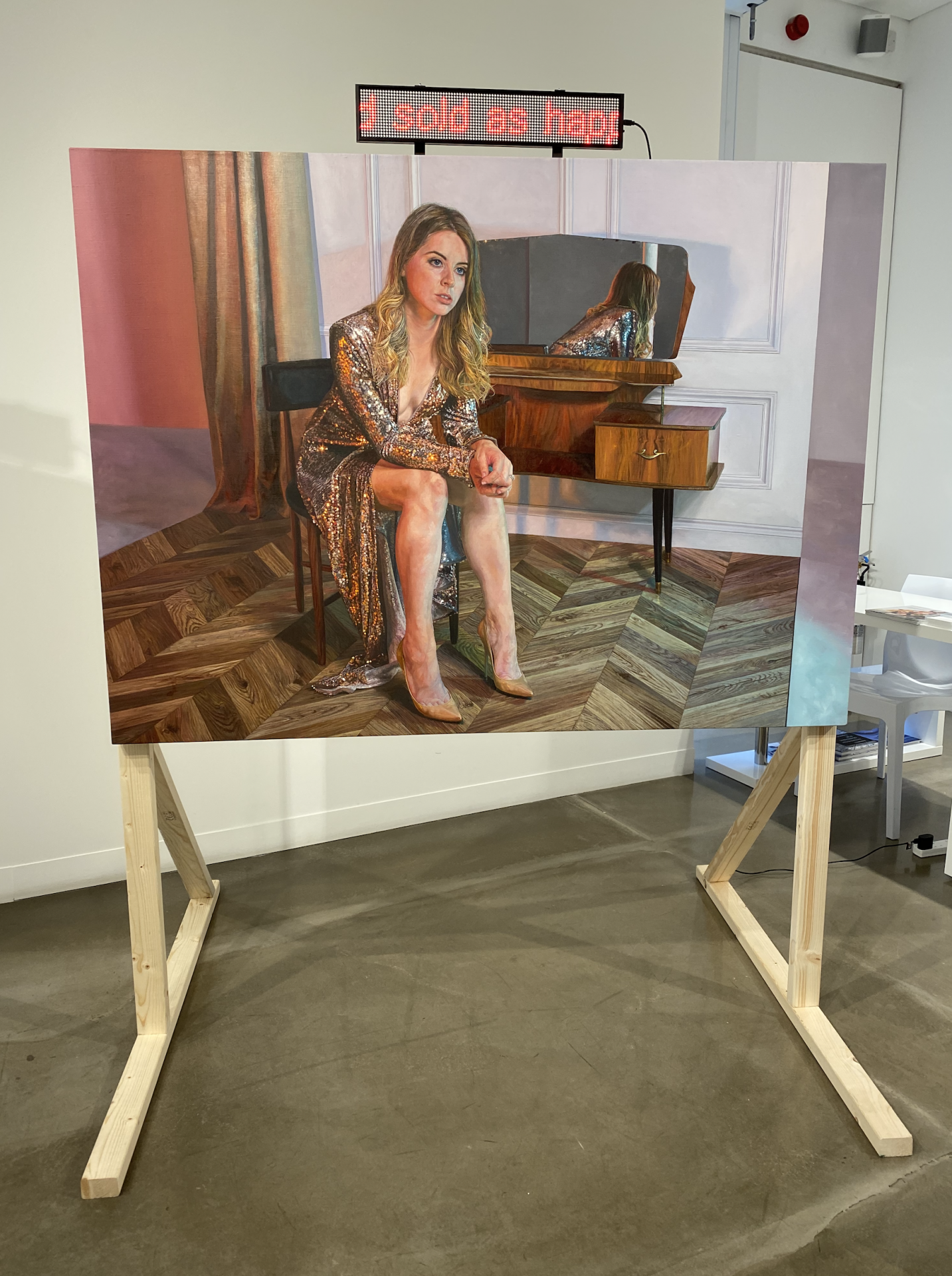 GAGOSIAN – NATANIEL MARY QUINN
https://gagosian.com/exhibitions/2020/nathaniel-mary-quinn/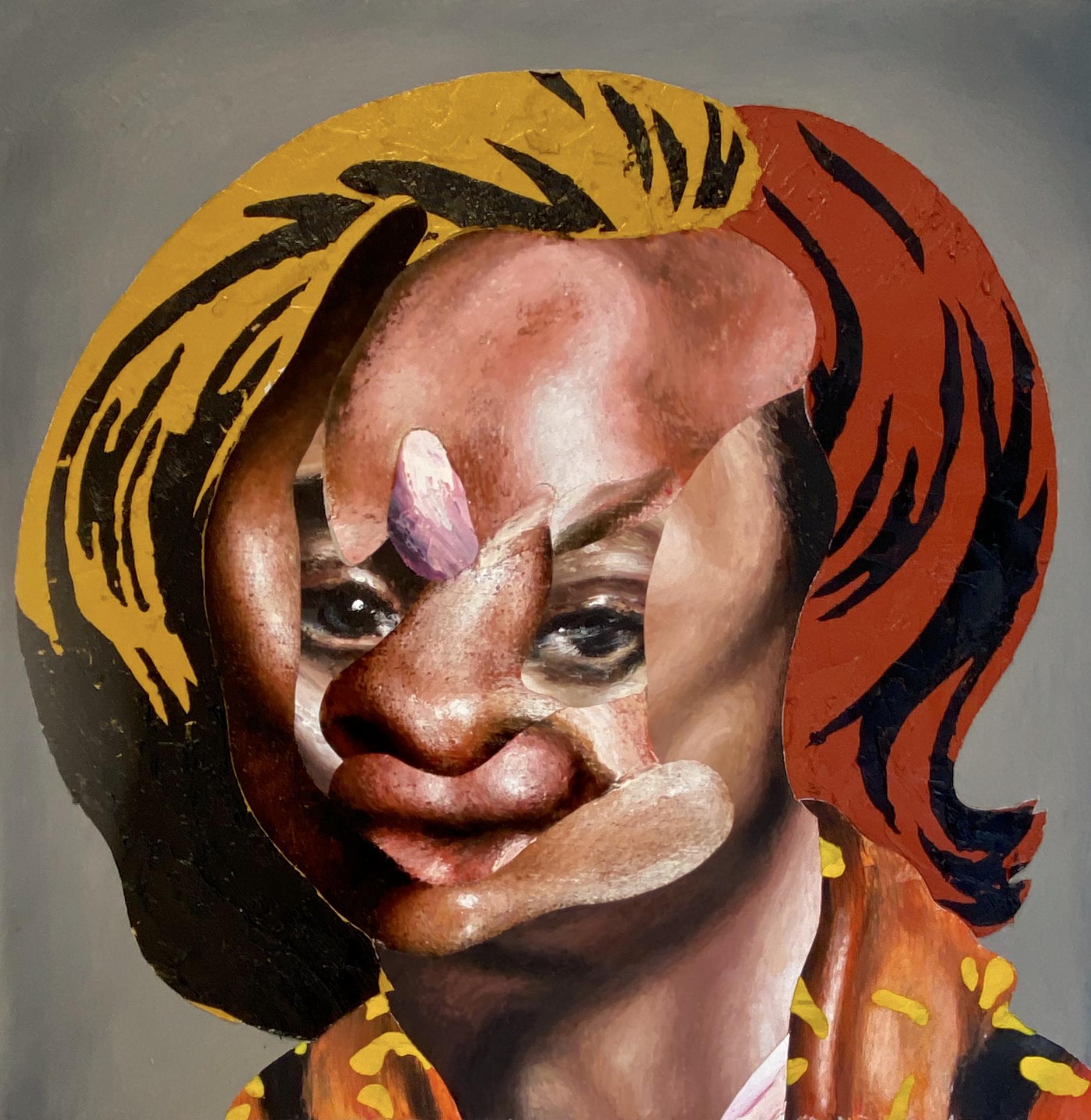 Quinn's new works on paper are portraits that look at first sight like a paper collage; however, they are rendered in oil paint, charcoal, gouache, oil stick, pastel, and gold leaf. Quinn uses the "Cadavre Exquis" (Exquisite Corpse) approach that was invented in Paris by Surrealists - resembling a parlour game, typically involving four players, where each player draws an image on a sheet of paper, folds it so as the image is hidden, before passing it to the next player for his addition, making up an image by collaboration and chance.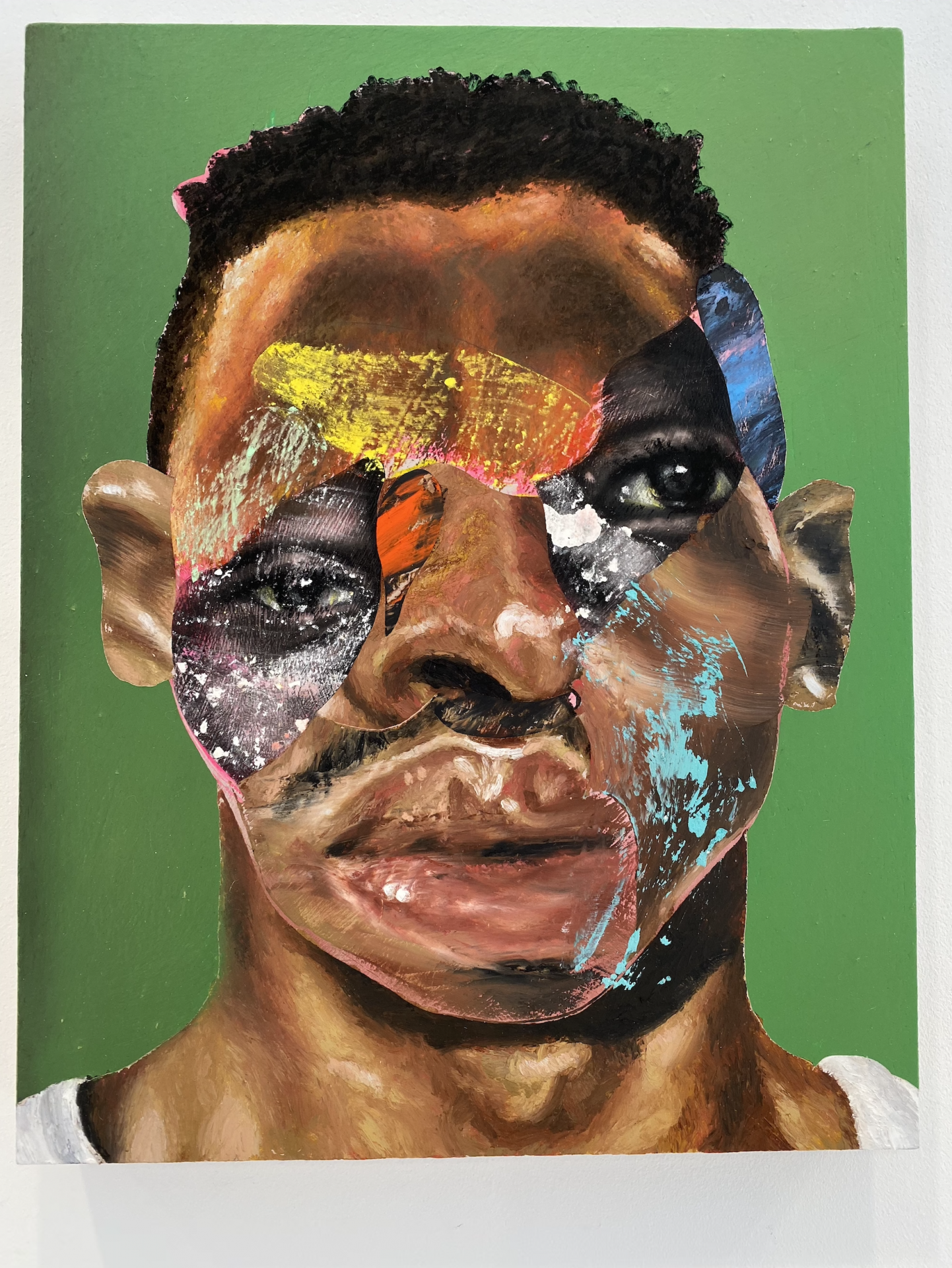 Taking turns adding onto each other's drawings and collages resulted in fantastic composite figures. Quinn covers all parts of the work apart from the section he is currently working on. He builds the portrait, hiding it from himself, only leaving exposed the section he is working on, therefore relying on memory to construct the portrait. The Chapman Brothers have used this technique in their work, in the past.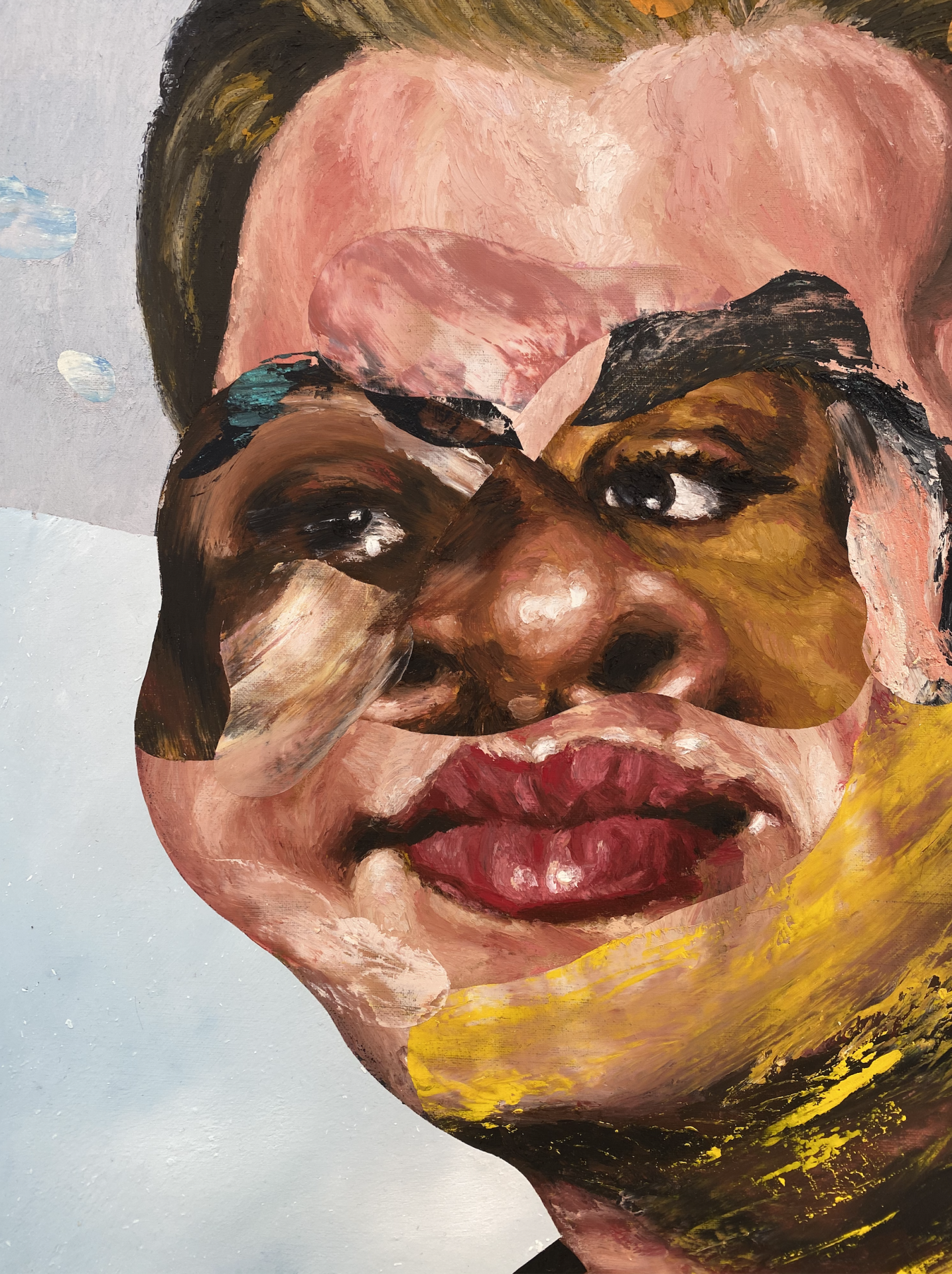 Artist Studio – MY PICKS FROM THE HOUSE
Painters, installation artists, photographers, stylists to a maker of architectural miniatures share this fantastic space owned by the Duke of Westminster and their temporary home for the next two years until construction begins on the building's renovation.
JENNIFER LOUISE MARTIN
https://www.jenniferlouisemartin.com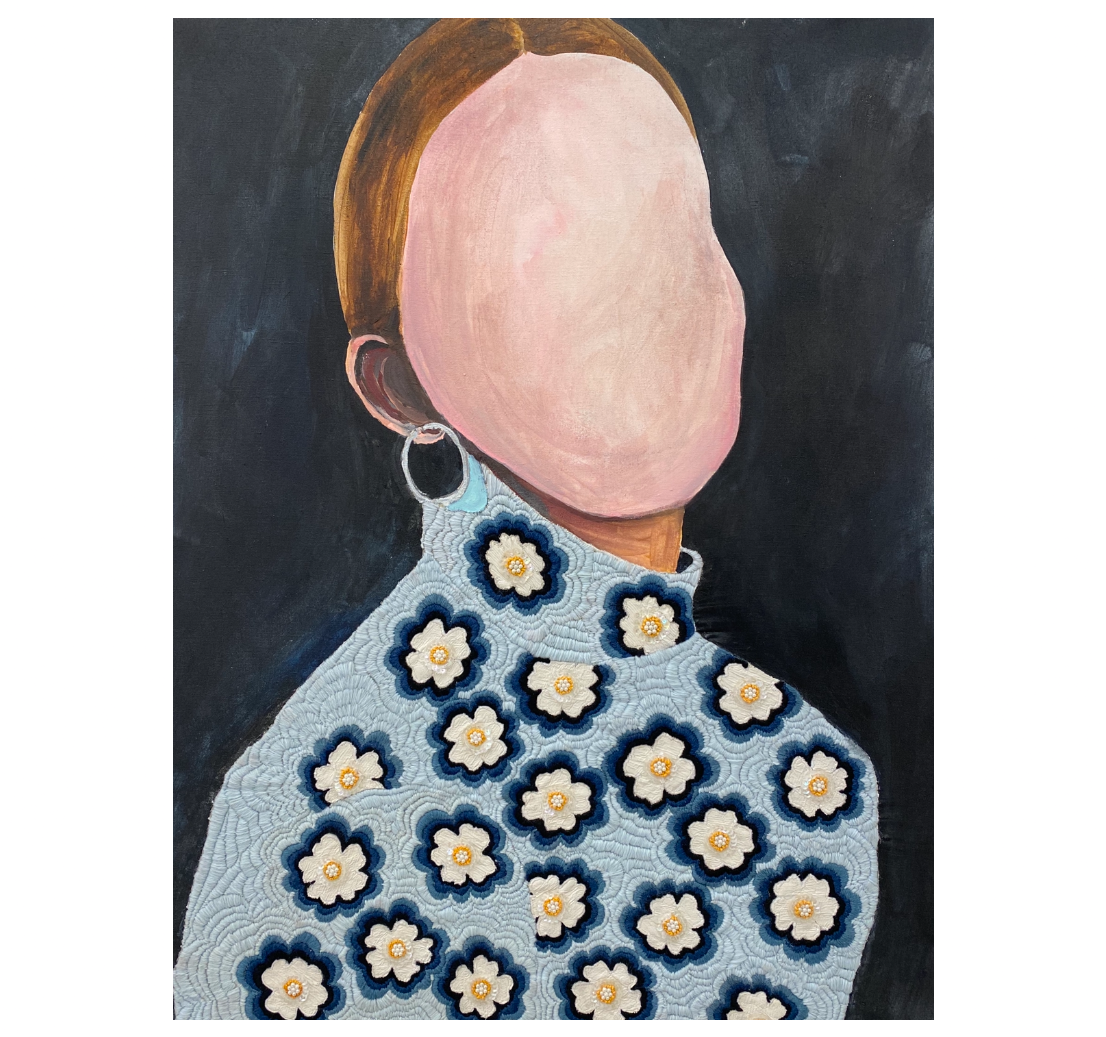 Jennifer's work finds influence in fashion photography from which she creates collages using magazine cuttings to inform her large-scale mixed media paintings, charged with an underlying psychological process. Martin is currently exploring hand embroidery, incorporating it into her paintings.
ILLUMINATE PRODUCTIONS – JOY Found Me
https://www.illuminateproductions.co.uk/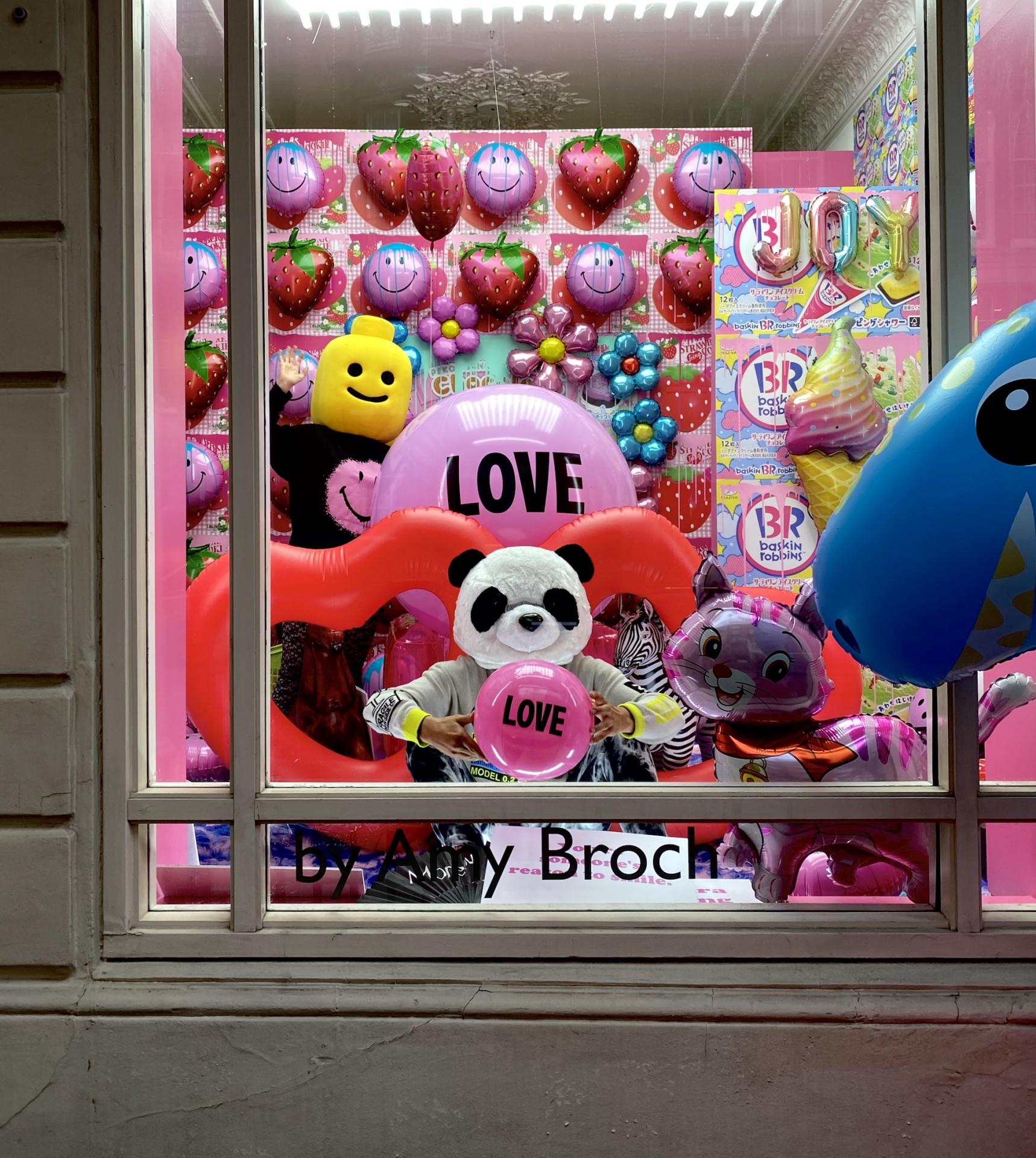 JOY Bomb London creates interactive installations that transform ordinary spaces into playful mini-worlds, drawn from artist Amy Broch's childhood memories, nostalgia, pop culture, and her brain's irreverent contents. JOY found me artwork celebrates fun for fun's sake and was indeed joyous.
D CONTEMPORARY Corn Shuk Mei Ho – NIGHT SWIMS 2020
https://dcontemporary.com/event/cornshukmeiho/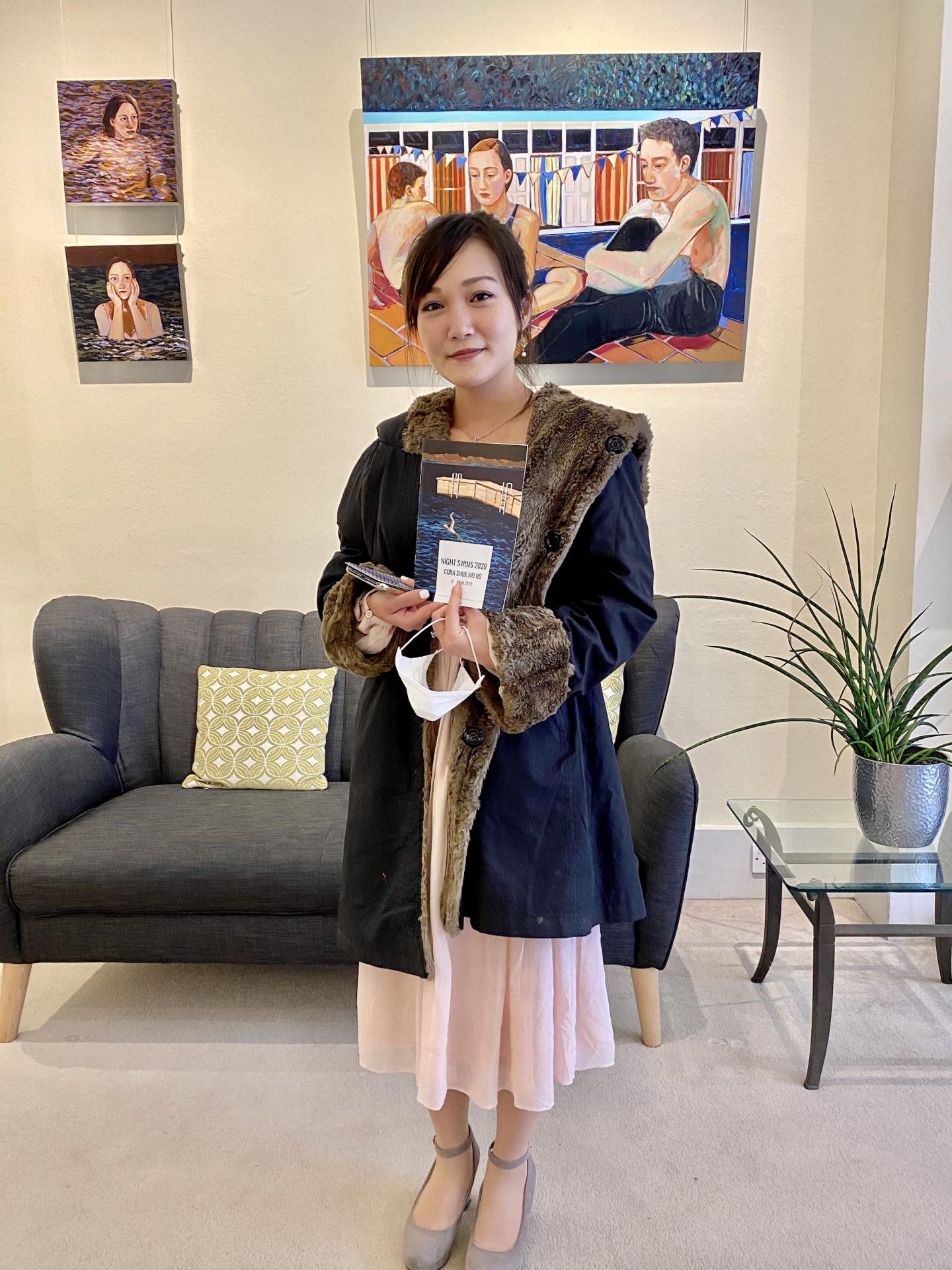 Hong Konger Corn Shuk Mei Ho continues her Night Swims Series diving into the dark waters of the human psyche. Her characters reflect feelings of isolation, solitude, uncertainty, and fear.
OPERA GALLERY – New Works by George Morton-Clark "THIS IS AS FAR AS I STARTED"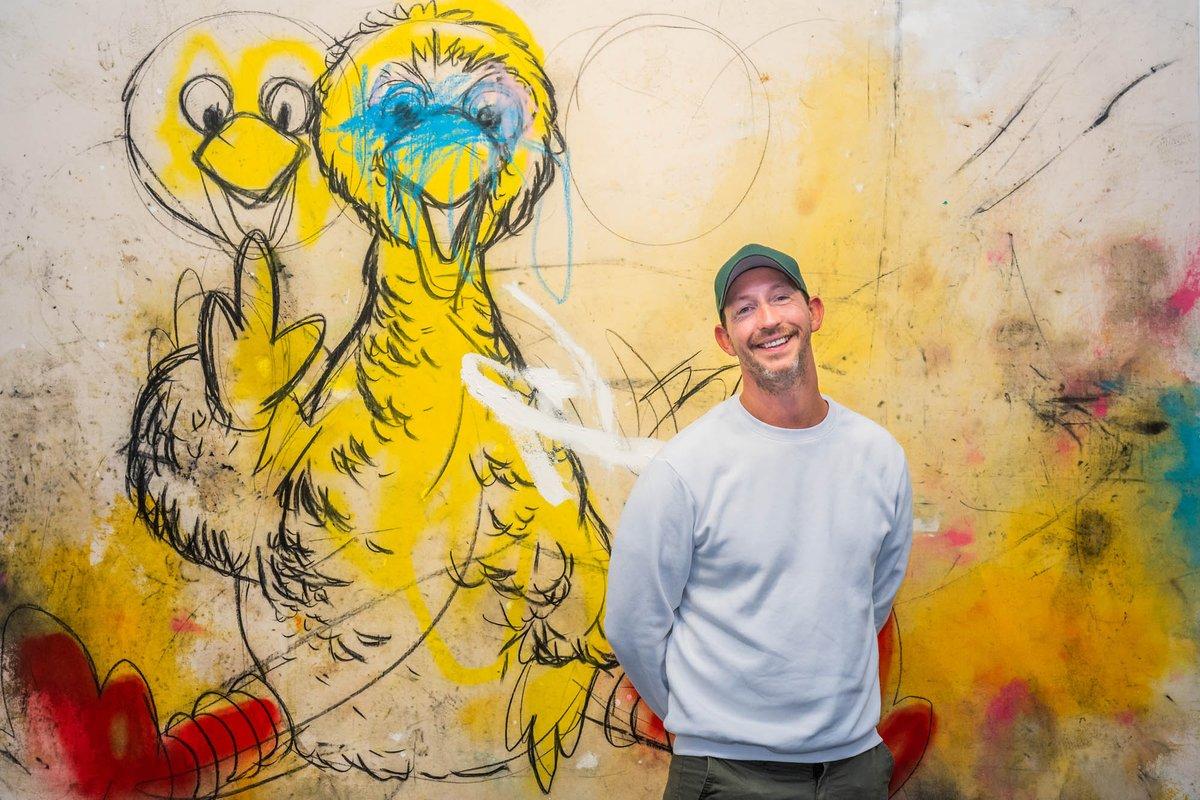 British artist George Morton-Clark presents a playful new body of artworks in his recognisably animated style. The artist adds originality and story to already familiar cartoon characters, including Popeye, Bambi, Garfield, and Sesame Street's Big Bird, that are reborn with a newfound sense of vitality and meaning.
MAYFAIR SCULPTURE TRAIL.
1 – 31 OCTOBER. VARIOUS LOCATIONS.
Not confined to the gallery walls — selected temporary sculptures have been added to the permanent collection from Regent Street to Park Lane and Oxford Street to Piccadilly will be on view until October 31.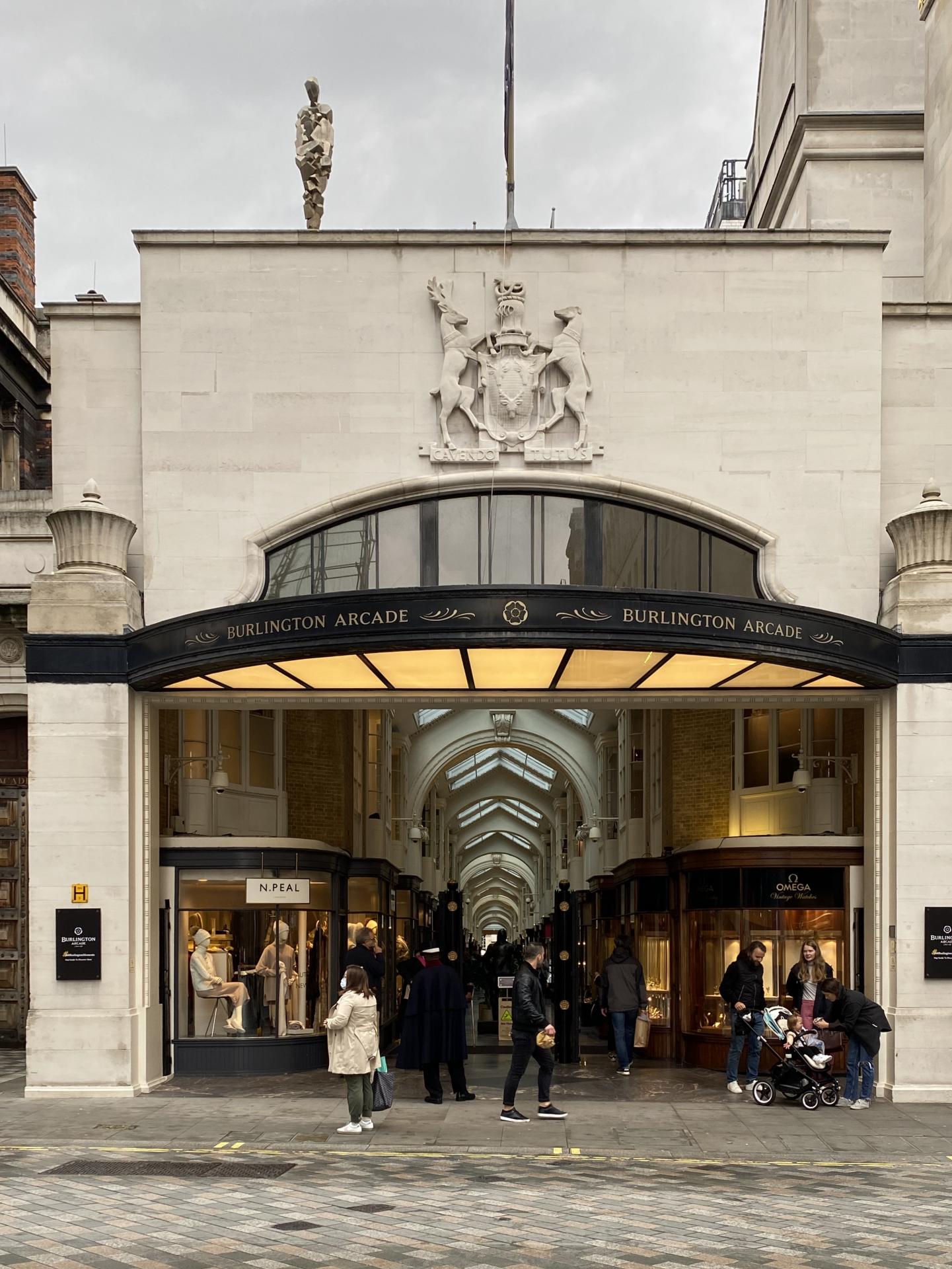 The trail presents outstanding artworks in iconic locations, from Bond Street, Cork Street, Burlington Arcade, and Berkeley Square to the tree-lined grandeur of Grosvenor Square. Bruce Mclean's 'Handbag Heads' sits outside Fenwick, at One Hanover Street, where you can view it over coffee, and Elisabeth Frink's 'Horse and Rider' is located on New Bond Street. Look up, and you'll discover Antony Gormley's 'Cinch' perched on the north façade of Burlington Arcade, and Henry Moore's 'Time-Life Screen' above Hermès, and what was Time-Life Building – also on New Bond Street.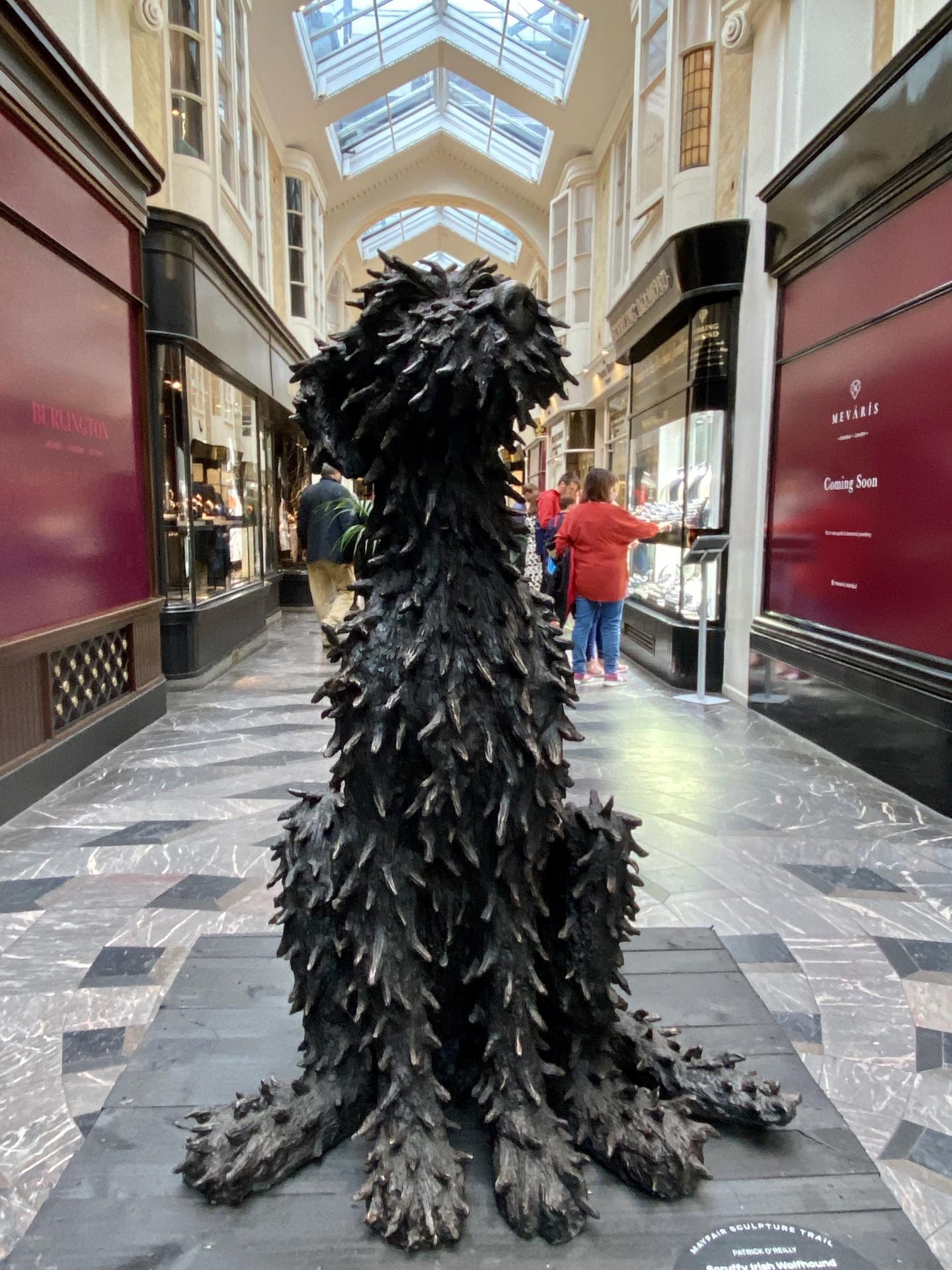 WADDINGTON CUSTOT, SIMPLE TALK, and LIFT GOING UP, LIFT GOING DOWN.
"Simple Talk"
Interdisciplinary Argentinian artist Pablo Reinoso's work explores the frontier between art and design, function, and sculpture. Simple Talk is from Pablo Reinoso's iconic spaghetti bench series, which propelled the artist to international renown. The lightness of the design, with tendrils that extend seemingly autonomously from the seating structure, is typical of Reinoso's designs, which go beyond their original function to have a sculptural life of their own.
Interdisciplinary Argentinian artist Pablo Reinoso's work explores the frontier between art and design, function, and sculpture.
"Lift Going Up, Lift Going Down"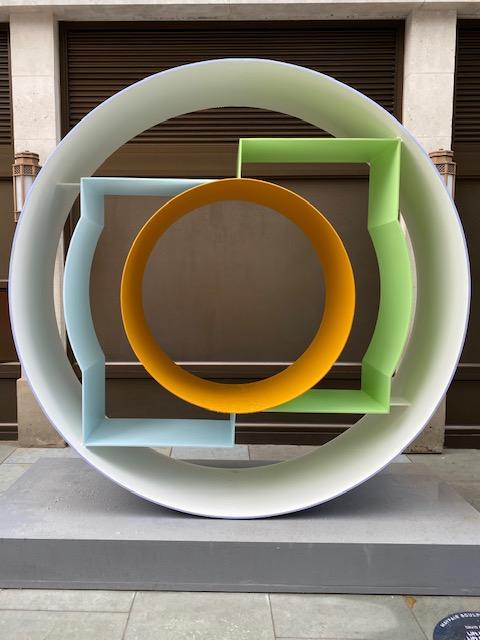 A recent sculpture by David Annesley epitomises the octogenarian artist's revolutionary approach to colour and form, which he first developed in the 1960s. Fluid geometric forms in wafer-thin aluminium are used as a vehicle to explore relationships between colours, space, and movement. positioned in contrast to the bronze façade of the Cork Street side of Ralph Lauren. David Annesley received early recognition for his colour sculptures at The New Generation: 1965 show at the Whitechapel Gallery, London, where a new generation of sculptors placed the statues directly on the ground, allowing them to occupy the same floor-space as the viewer.
SEO YOUNG-DEOK "Meditation 1554" Presented by OPERA GALLERY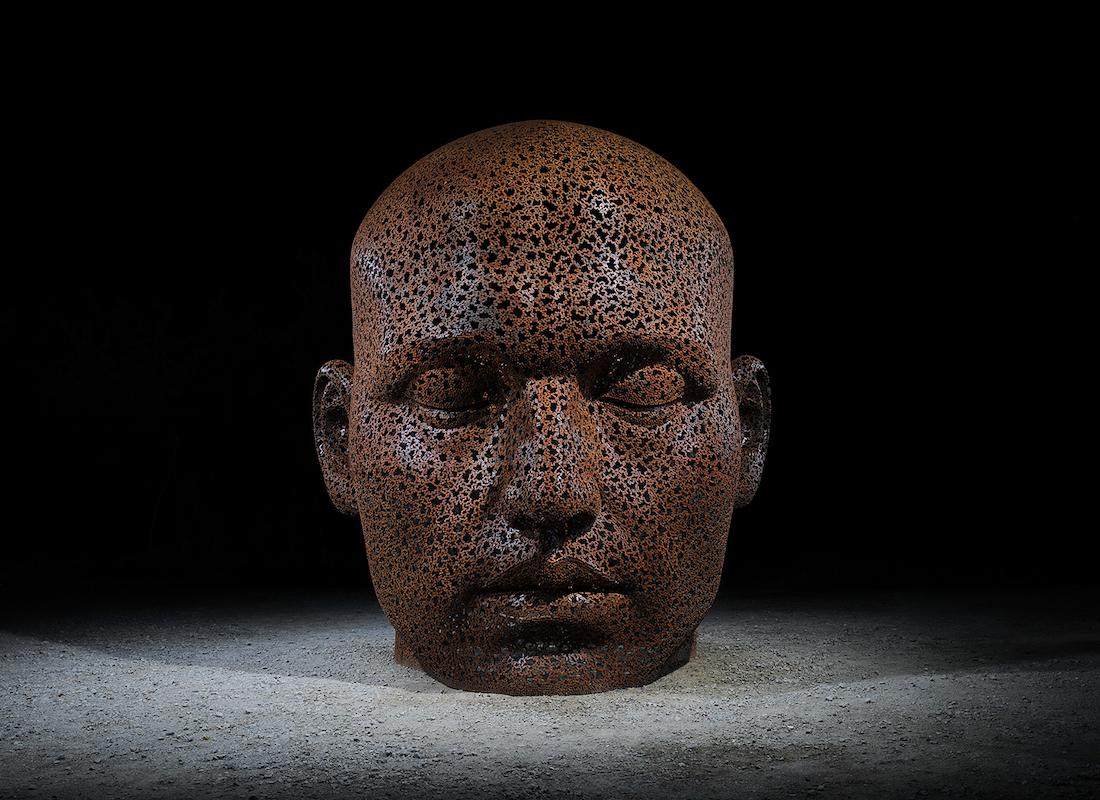 Seo Young-Deok's meticulous manipulation of iron chains exposes their monotonous and repetitive nature. At Grosvenor Square.
MANOLO VALDÉS Presented by OPERA GALLERY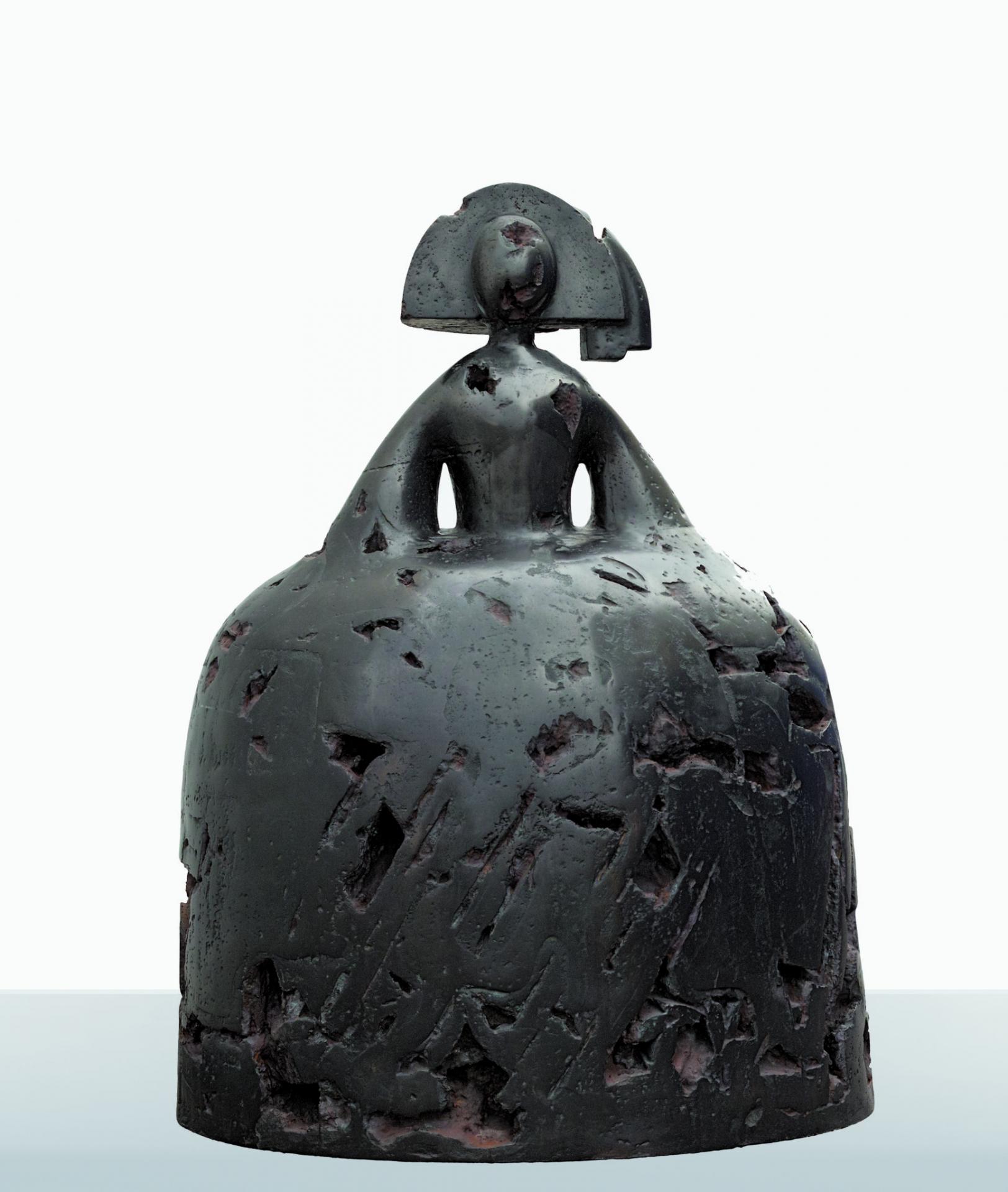 The artist re-contextualizes Diego Velázquez's Queen Mariana (1652-1653), a highly recognisable portrait of the second wife of Felipe IV. Born in Valencia, Spain, in 1942, Manolo Valdés is one of the few artists who have mastered multiple mediums, including drawing, painting, sculpture, and printmaking.
ANTHONY JAMES Presented by OPERA GALLERY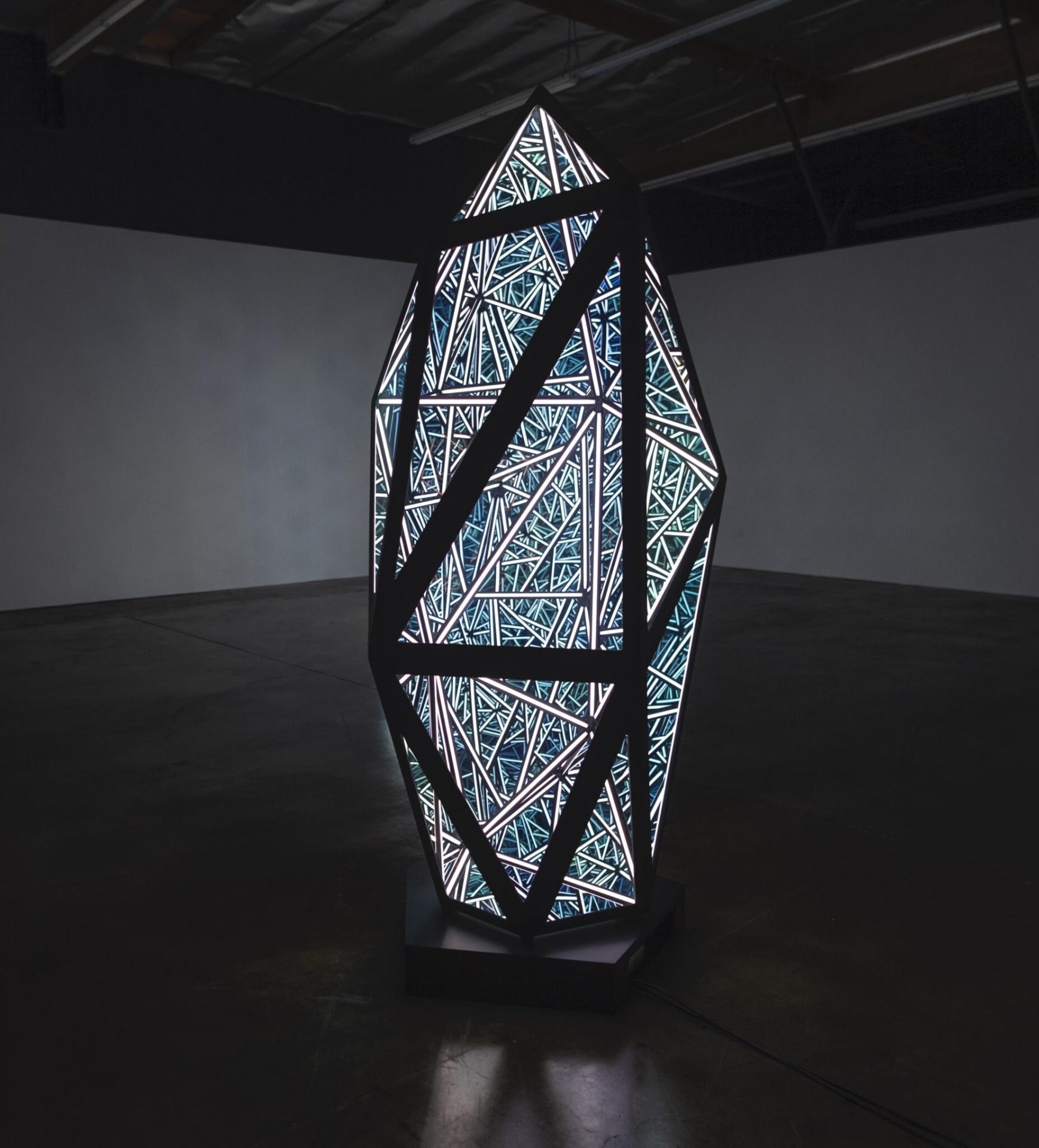 Anthony James is a British-born, LA-based multi-media artist. Crystal 001 marks a fixed location in Mayfair from which you can navigate your way to more sculptures and exhibitions. Crystallisation happens when molecules gather together as they attempt to become stable. Anthony James studio took this concept found in nature and used computer programming to mimic naturally, forming polycrystalline shapes.
PATRICK O'REILLY Presented by THE MAYOR GALLERY, [LONDON], and GORMLEY'S FINE ART [DUBLIN]
"Bear with Bucket" sits outside the entrance to The Mayor Gallery at 21 Cork Street.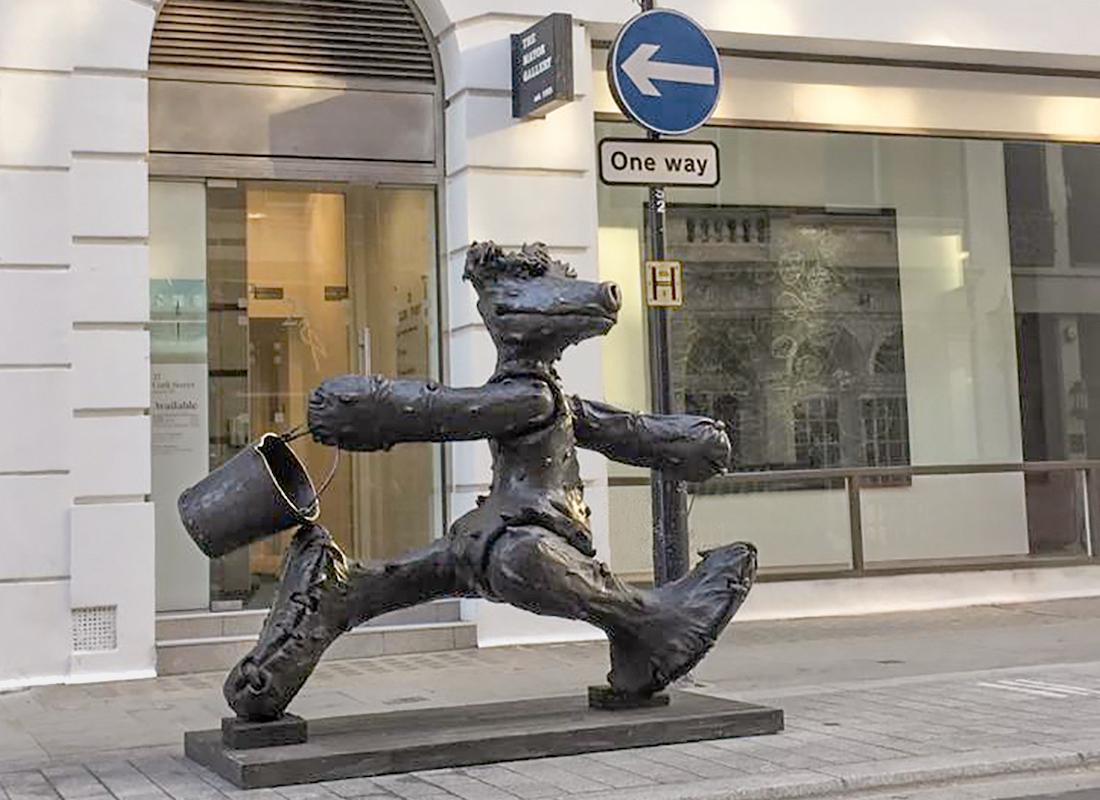 Previously an entrepreneur, O'Reilly, became an artist whose personality and humour shines through, particularly in his unique bronze sculptures. He often references the animal kingdom and the much-loved light-hearted figure of the bronze Teddy Bear to explore darker issues.
ATELIER VAN LIESHOUT "DOKWERKER" [DOCKER] Presented by CARPENTERS WORKSHOP GALLERY
https://carpentersworkshopgallery.com/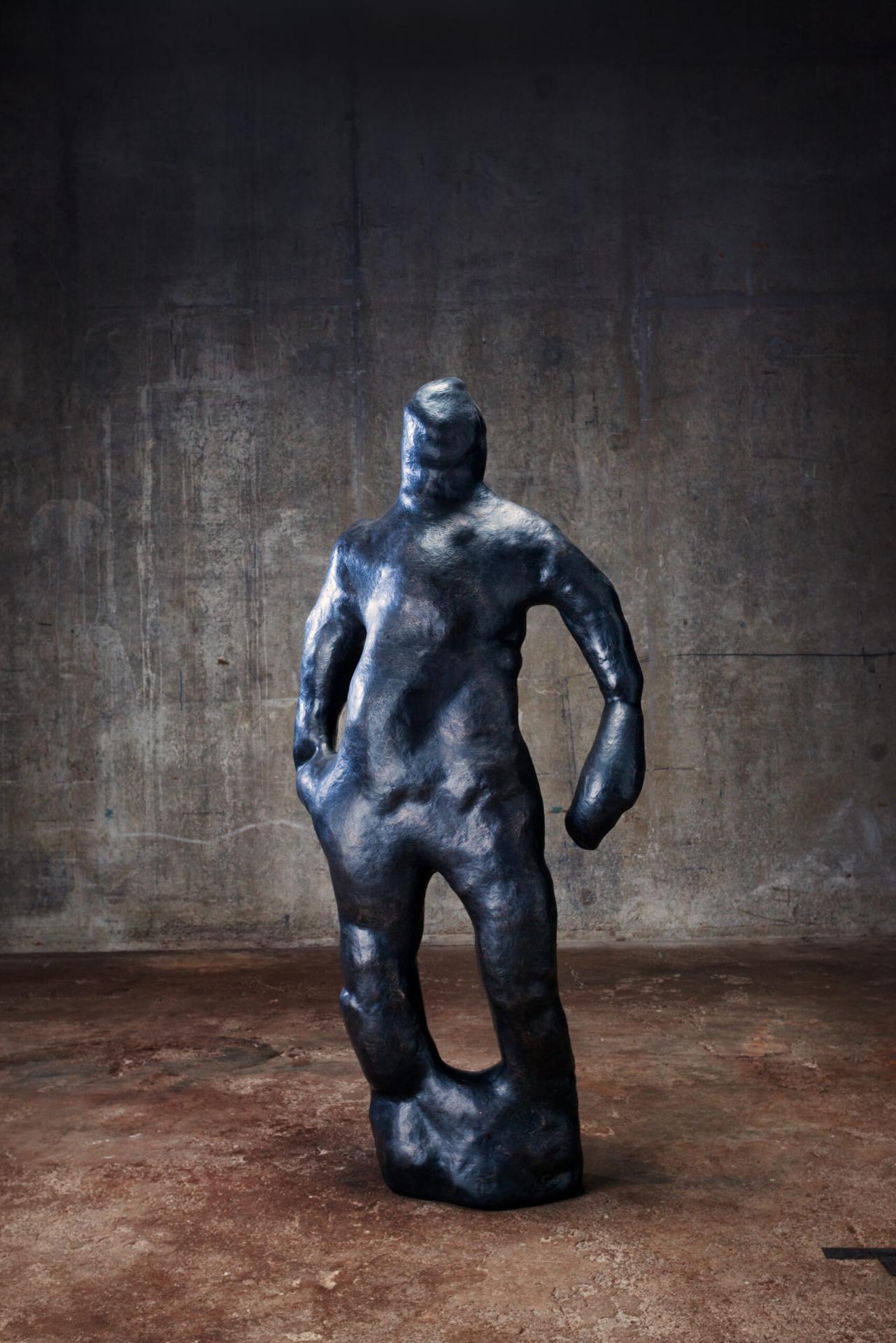 Carpenters Workshop Gallery presented Dokwerker (Docker) by Atelier van Lieshout. For three decades, AvL has produced work that straddles art, design, and architecture, sharing recurring themes of systems, power, life, sex, death, and the human individual amidst the greater whole. Set amongst the celebrated perfumers and luxury boutiques of Burlington Arcade, Dokwerker (Docker) by Atelier van Lieshout stands tall.
MAYFAIR ART WEEKEND
https://www.mayfairartweekend.com/
***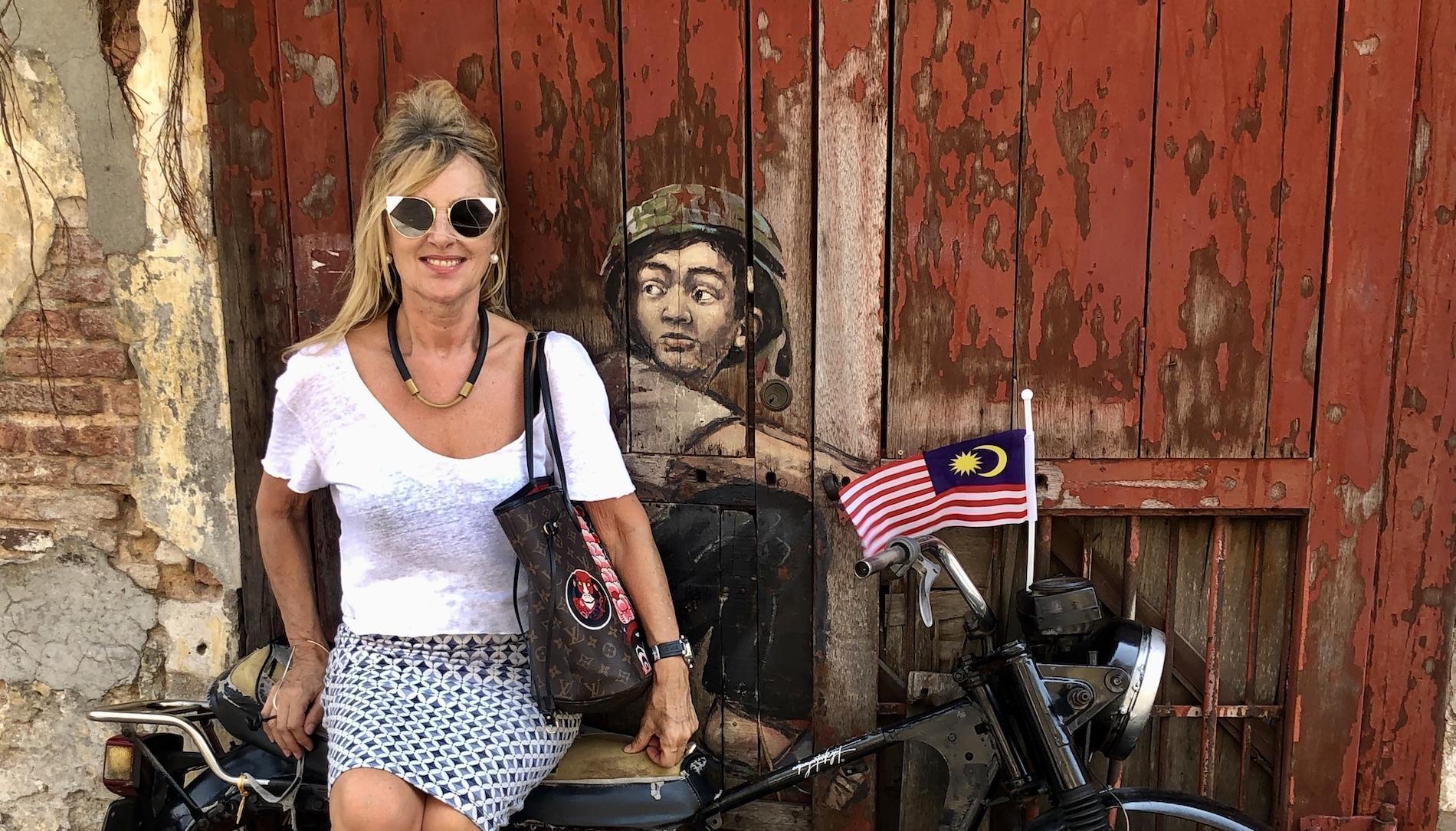 Anji Connell is an interior architect, garden designer and self-proclaimed nomad who regularly writes about art, design, lifestyle and travel from her globe-trotting adventures. Known for her bubbly persona and even more exuberant sense of style, Anji's portfolio spans everything from interior styling to furniture and landscape design for some of the world's most beautiful spaces. For now, you will find her @anjiconnell_acidplus and anjiconnellinteriordesign.com bingeing on future travel plans from her designer chair.