Where the fast-growing African art market and the international art world collides.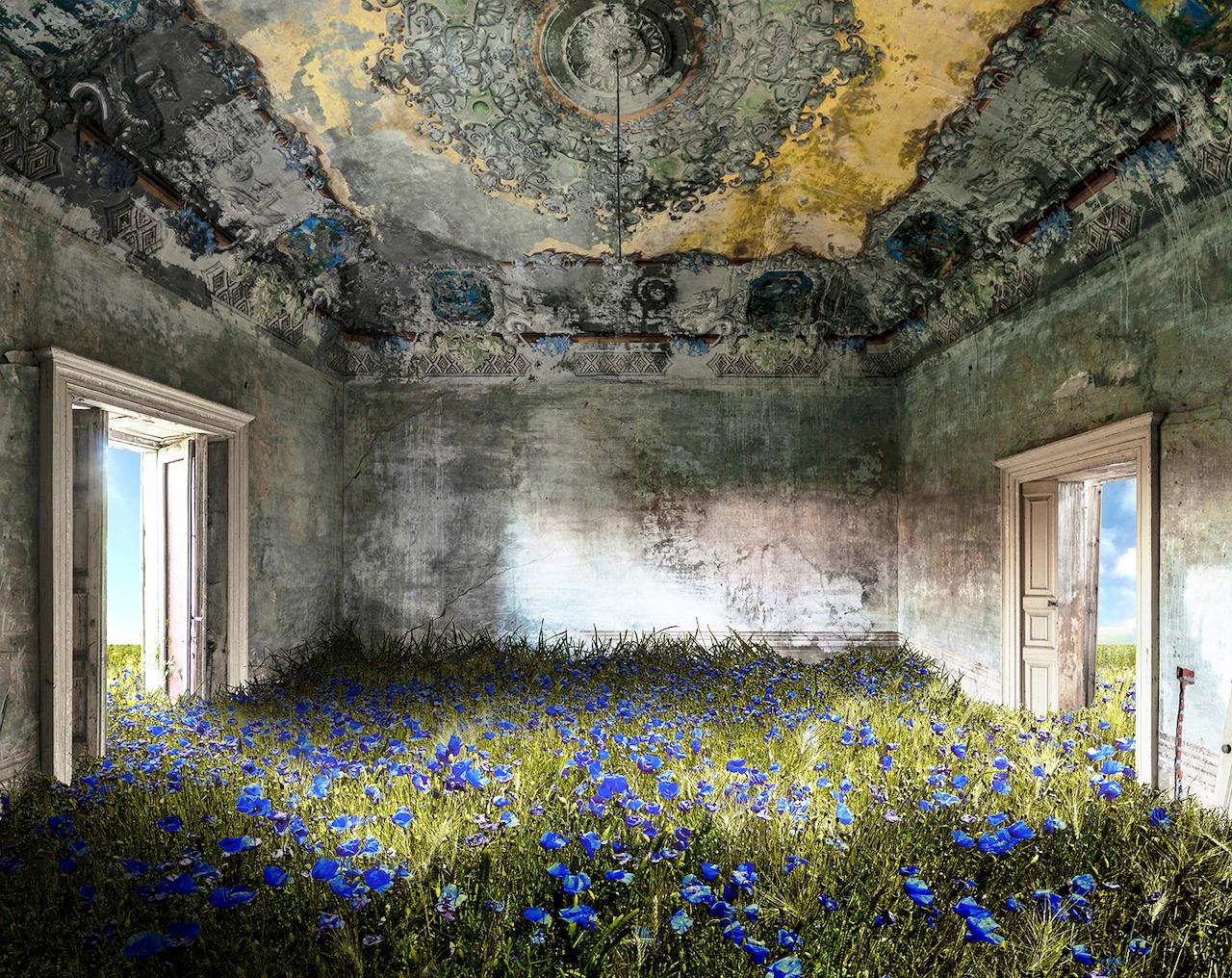 Investec Cape Town Art Fair is Africa's largest contemporary art fair in one of the world's most vibrant art cities. The 2022 iteration aims to challenge notions of identity, freedom, and collaboration through painting, sculpture, drawing, mixed media, and photography.
This year the fair is championing the theme of "Connect Through Art from Africa and the World". The fair aims to brings people together to connect, converse and contemplate contemporary African art, drawing the best from artists from around the world, from Nairobi to Paris, Dakar to Berlin, Lusaka to Leipzig, Milano, and beyond. Works include painting, sculpture, drawing, mixed media, and photography.
Visitors can look forward to the added extras that come with attending the fair in person: parties, talks, hosted debates, a bookshop, a space to hang out with artists and curators, drink bubbly or grab Something South African from the Fair's inaugural pop-up store.
The return of the physical event after its hiatus from Covid and subsequent lockdowns offers a reprieve and restoration for the global art community and a platform for Capetonians and overseas visitor alike to dust down their party gear and celebrate life and art.
In addition to a broader artist representation, the 2022 fair has two exciting new additions. The SOLO section explores how the artistic practices of selected artists working locally and overseas through curated solo presentations have been affected by the pandemic. The new "ALT" section takes a different spin on a similar theme, inviting alternative galleries to portray the way in which the pandemic has affected how artists engage with the real and more pressingly, virtual worlds of art.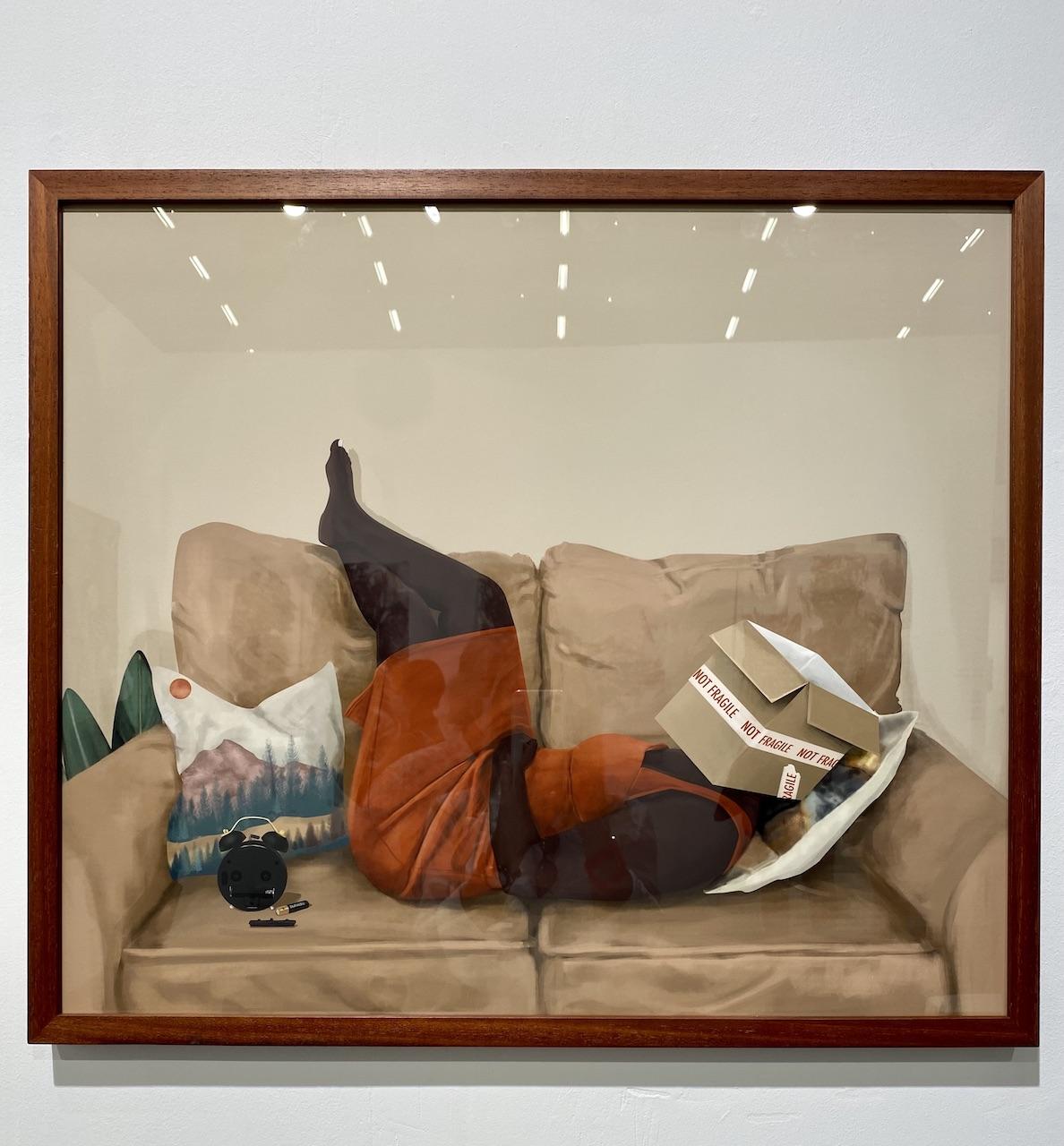 Highlights
"Rerouted", a fine art series collaboration between fine art photographer Justin Dingwall and avant-garde fashion designer and textile scientist Ronan Handt. Justin tells me what prompted the series, " The pandemic found ourselves in the moment of being rerouted. Our plans and journeys were all mapped out until we were unexpectedly forced to change direction, take a different path, a new course, and an unfamiliar way to get to our destination. Without travel, we experience separation and loneliness, financial loss, retrogression… society just stops. By adding representations of movement - in the imagery of bicycles, motorbikes, and planes, this series investigates feelings about freedom of movement."
Southern Guild, a pioneer of functional art and collectable design on the African continent since 2008, returns to the fair with an extensive exhibition of paintings, ceramics, sculpture, and functional art. The gallery's first NFT by Justine Mahoney's NFT features the French mythological figure Mélusine, a female water spirit depicted as a hybrid figure, half serpent, half fish. Justine Mahoney is a Cape Town-based sculptor working in bronze. She was born in Johannesburg in 1971, whose work is informed by the realities and social fractures of growing up under Apartheid.
For Southern Guild Gallery, Justine Mahoney's fantastical vision is given both three-dimensional and digital form through a collaged composite of visual references she takes from contemporary pop culture, children's stories, and digital media. She tells me, "I always work with a tale of mythology or from our culture, and digital collage, working with multiple images that I've collected for years, cutting, paste and splicing imagery together to build the collages, which inform the sculptural process. Creating an NFT is a good way to use my two-dimensional design and bring it into a digital space, and so far, I'm loving the animating forms of story. Mélusine has always held a fascination with me. I find it has such depth of meaning, especially with my own life. Mélusine or Melusina is a female folklore figure, represented as a spirit of fresh water in a holy well or river who from the waist down is a serpent or fish, sometimes illustrated with wings, two tails, or both.
Southern Guild is also showing a pair of monumental ceramic works by Poswa. Glazed and painted in her signature ebullient colour, they form part of her Magodi series celebrating the majesty of traditional African hairstyles. They are real showstoppers, as is Nandipha Mntambo's first sculpture collection, Transcending Instinct, in a solo show for Southern Guild Gallery and the ICTF art fair.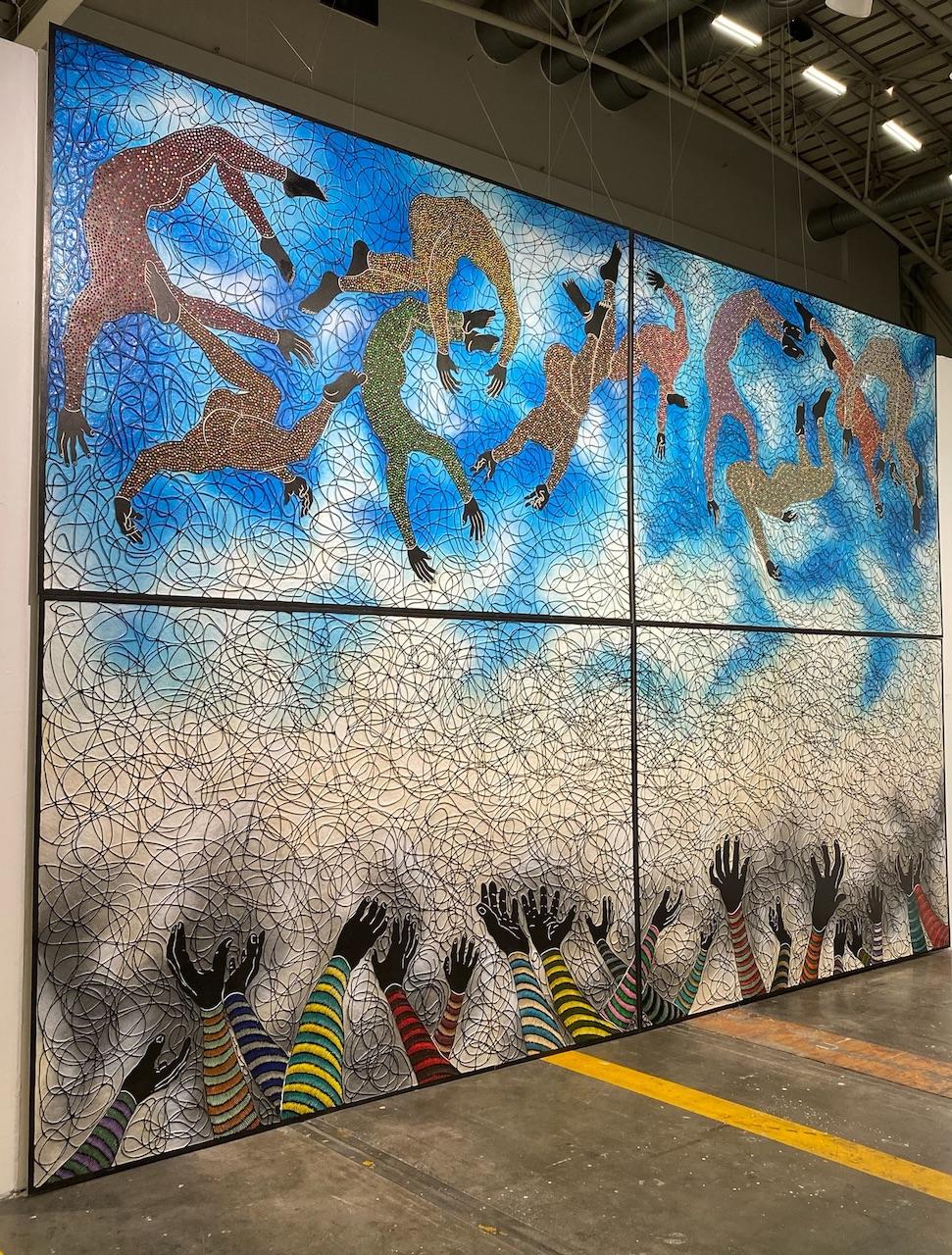 The ninth edition of Investec Cape Town Art Fair. Friday 18 to Sunday 20 February 2022 at Cape Town International Convention Centre (CTICC) and the online platform.
Many Hong Kongers will be familiar with Cape Town-based Norman O'Flynn from his 2018 Timekeeper Series at Art Supermarket. His work explores pop art and his deep what this genre means today. His works are represented at the fair by Worldart Gallery, along with work by fellow artists Jo Liversage, who is known for brightly coloured large-scale paintings that blur the boundaries between fine art and street art. And Tafadzwa Masudi, whose brightly coloured paintings depict scenes filled with balloons, people and patterns as viewed through the lens of a migrant person.
Furniture at the fair
Christine Goosen is the founder and sole designer behind Jacobs Collection—her pieces celebrate functionality, beautiful simplicity and contemporary design. The collection is showcased in the VIP lounge and strategically placed through the fair, including the hottest seat in town-the FELT(VELD)SCAPE. This incredible large scale functional art piece, the designer tells me, "takes its inspiration form the vast plains and rocky hills of an imaginary landscape, and a place of aesthetic and even spiritual significance".
Jacobs Collection uses the Merino wool from the familys sheep farm in the Free State as the upholstery fabric. The family have been farming Merino sheep for six generations. And whereas wool from South Africa is mostly exported for production, Jacobs Collection is challenging this norm by investing in sustainable methods, production, and local craftsmen. Thus Feltscape is an expression of South African's natural beauty and a celebration of her tradespeople.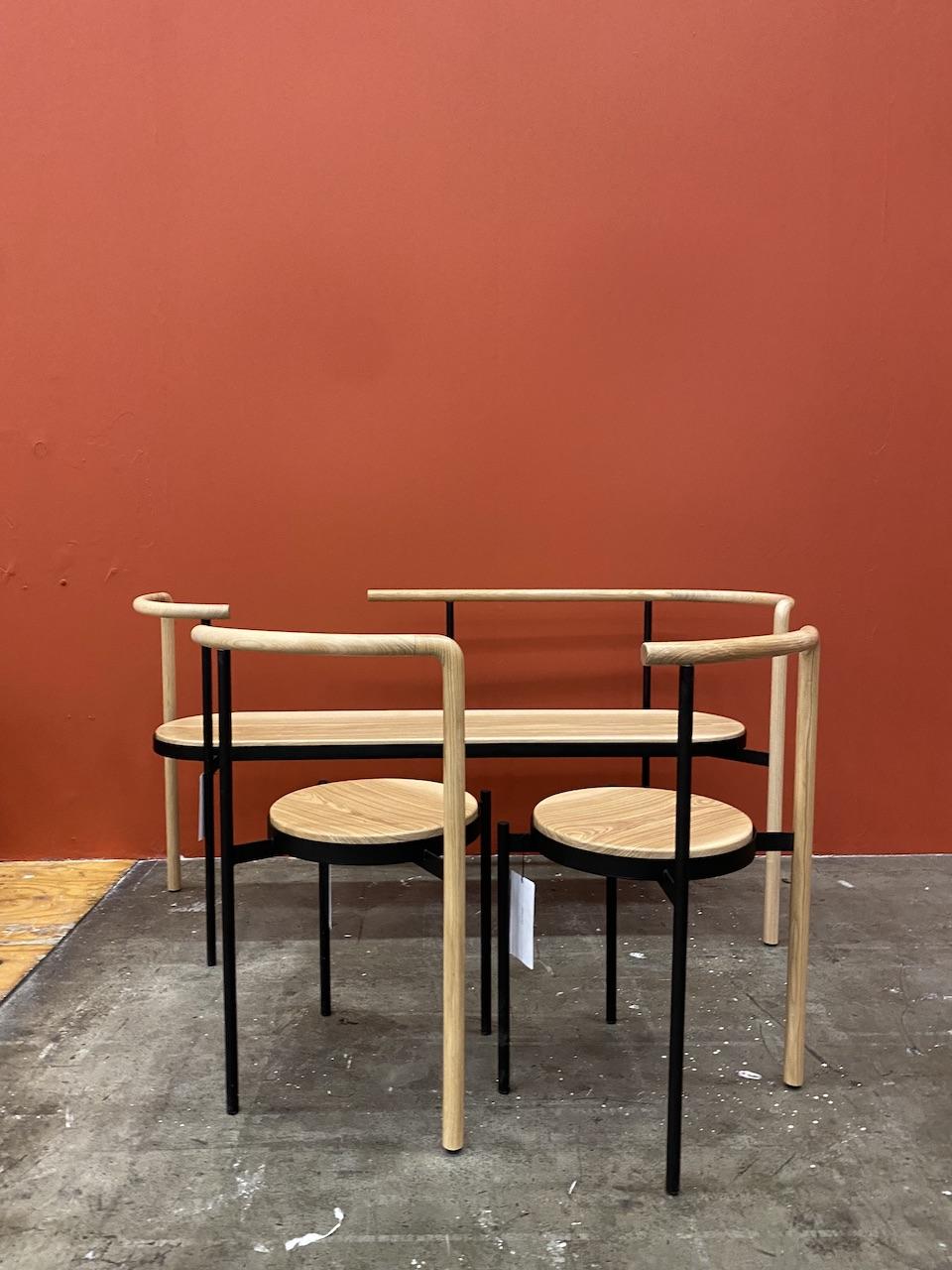 Gallery Night
Gallery Night returns with a night of gallery hopping in the Mother City, checking the art from the African art world over a glass of bubbly or two, culminating in the Gallery Night's official after-party. The famous Cape Town Red Bus transports visitors around the galleries.
The Digital Eye
Investec Cape Town Art Fair expands beyond the physical realm this year with its first digital and online format that challenges notions of identity and freedom through painting, sculpture, drawing, mixed media, and photography.
Investec Cape Town Art Fair
Date: 18 - 20 February 2022
Venue: Cape Town International Conference Centre (CTICC)
Online: Artshell digital platform.
Photo: Samantha Corbett. Anji Connell and Courtesy Images Investec Cape Town Art Fair.