East meets West is hardly a novel concept in design.
But harmoniously bridging the gap between the two often disparate aesthetics poses a unique challenge – especially when the project site in question is the 1922 headquarters of the Port of London Authority. When Hong Kong-based luxury design studio AB Concept was tasked with creating Asian fine-dining space Mei Ume – one of two flagship restaurants at the Four Seasons Hotel London at Ten Trinity Square – it was presented with the problem of preserving the building's heritage while evoking the Eastern sensibilities of the venue. Ed Ng and Terence Ngan, the duo behind the design studio, conceived a space that does just that. The restaurant opened this June, marking the studio's first foray into the United Kingdom.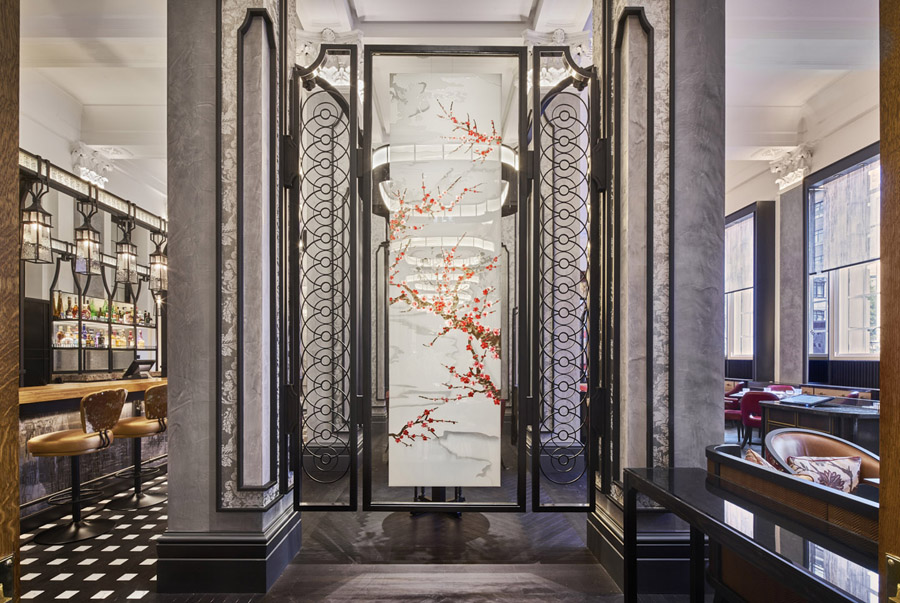 The pair decided to draw on the cross-cultural background of the building when seeking inspiration for the restaurant's design. As a shipping and freight trust, the Port of London Authority has long been a gateway for trade between the United Kingdom and East Asia. Walking into Mei Ume, you're greeted by a glass screen adorned with a colourful plum blossom design in enamel paint, calling to mind the restaurant's name, which uses the Chinese and Japanese words for the flower.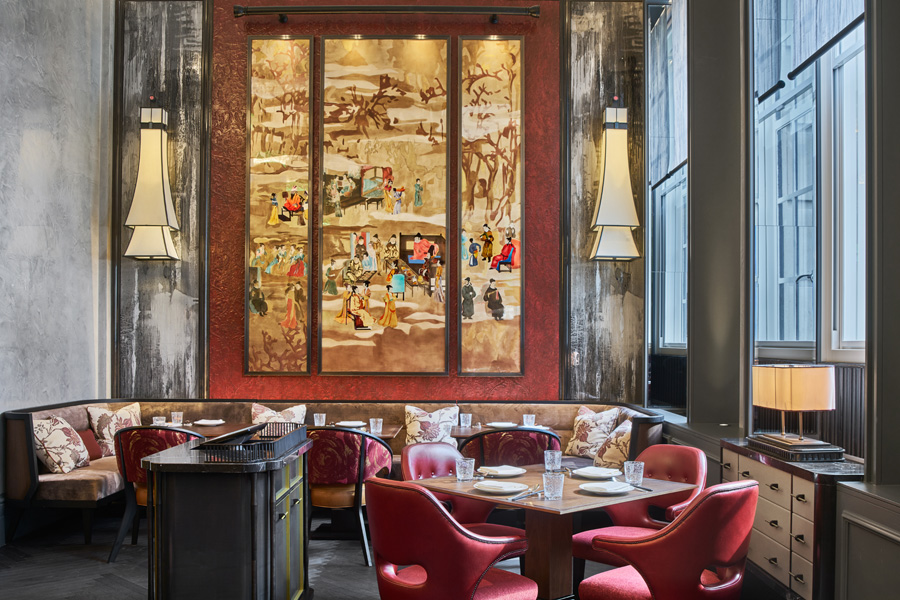 Accents of bold red – representing luck, prosperity and happiness in Chinese culture – run throughout the main dining room, with the centrepiece of the space a gilded triptych in a red lacquer frame. Traditional Asian design techniques and materials, such as silk embroidery, maintain the restaurant's character down to the details, although the embroidery is granted a modern feel thanks to more muted colours.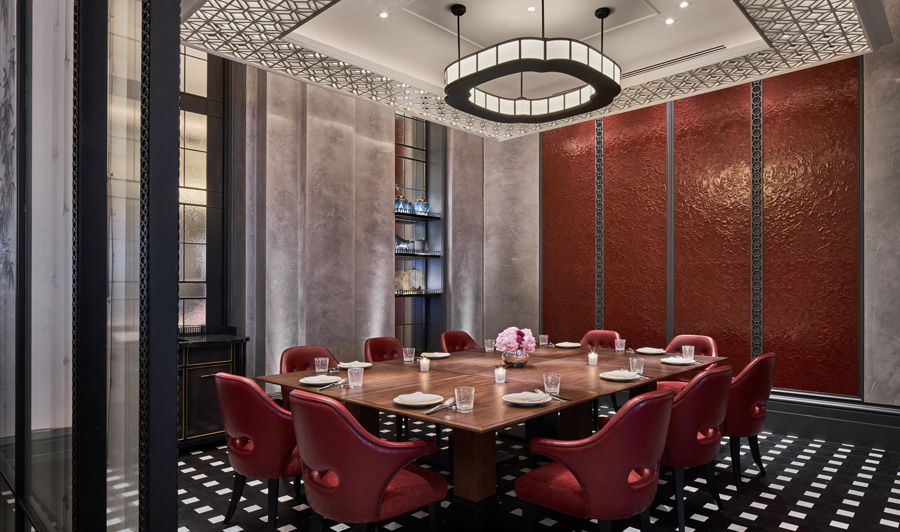 An old English maritime vibe was brought into the space thanks to the portholes spanning the space, as well as antique windows, consoles and table lamps that wouldn't be out of place in a Victorian mansion. Much of the structure's shell is still intact, such as the columns and mouldings, as Ed and Terence were advised to not alter them. The columns – some of which run straight down the middle of the restaurant – were integrated into the design, with metal motifs on top of each column from which three halos are suspended. These alcoves also provide cosy cocoons for guests to linger if they desire more privacy.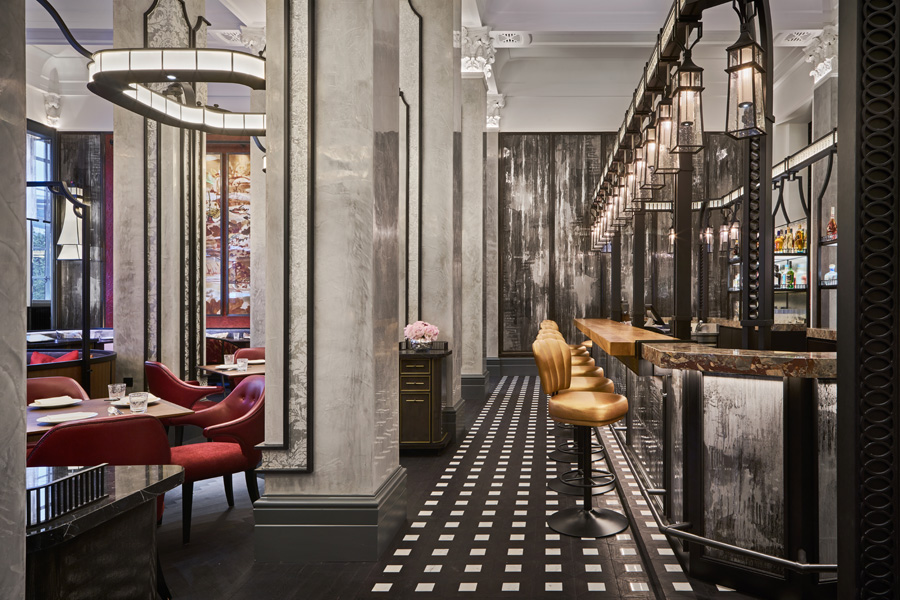 Aside from the main dining room, there is also a semi-private dining room and a bar. The latter features grid-patterned flooring of black timber and white marble, granting it a look distinct from the rest of the restaurant. Custom-made lanterns of patterned glass hang down from the pavilion structure covering the bar. Porcelain sculptures, plenty of natural light and an adjoining garden make Mei Ume a space where diners are sure to linger long into the evening.
See also: Black Sheep Restaurants' Syed Asim Hussain on Art – and His One Tip for Collecting It