The skilled designers at OK Decoration Design approached the layout of the suit store with careful consideration of the entire service process in the quest to create a lasting impression on customers as they go through the journey of buying a bespoke suit.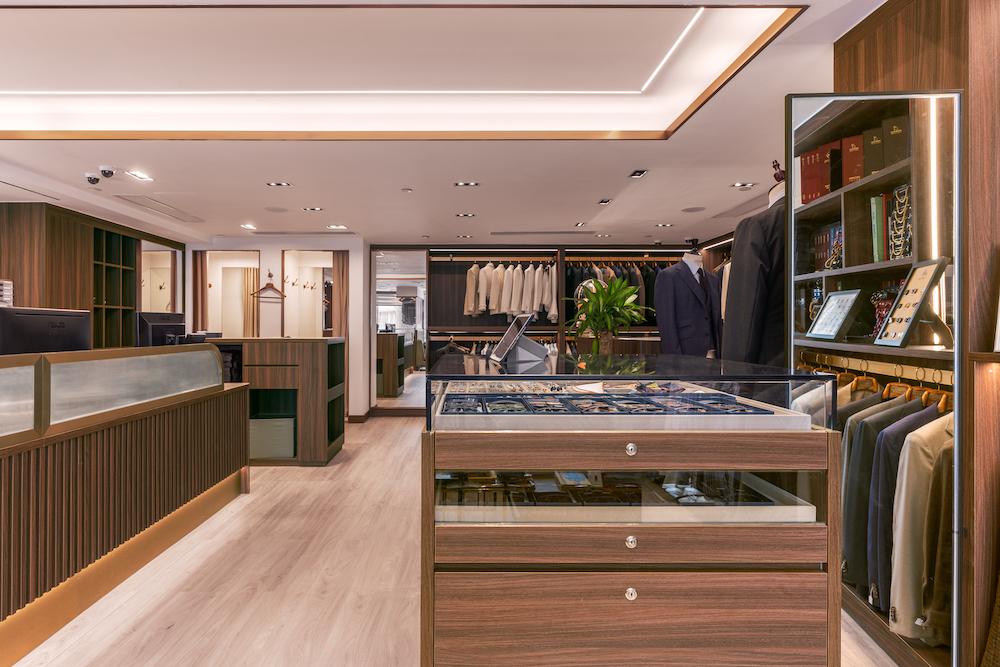 The clever combination of dark and light wood colour schemes, with golden steel accents, exudes an unmistakably elegant charm, despite the challenge of the low ceilings. Concealed lights in the ceiling centre produce a light seepage that gives the illusion of height.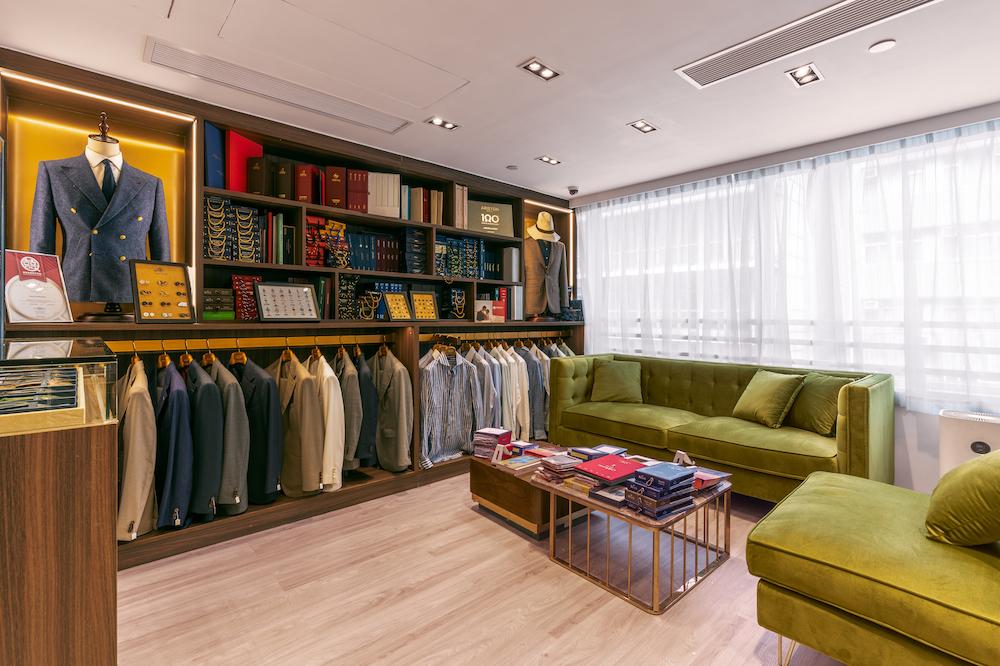 As you enter, the right side of the store features a spacious reception area with an L-shaped counter and a tasteful glass display case displaying shirts, suits, jackets, and ties. To accommodate groups, a comfortable sofa has been thoughtfully placed in the store. The reception counter even includes a mirrored folding door so that customers can try on suits instantly to make their purchase decision.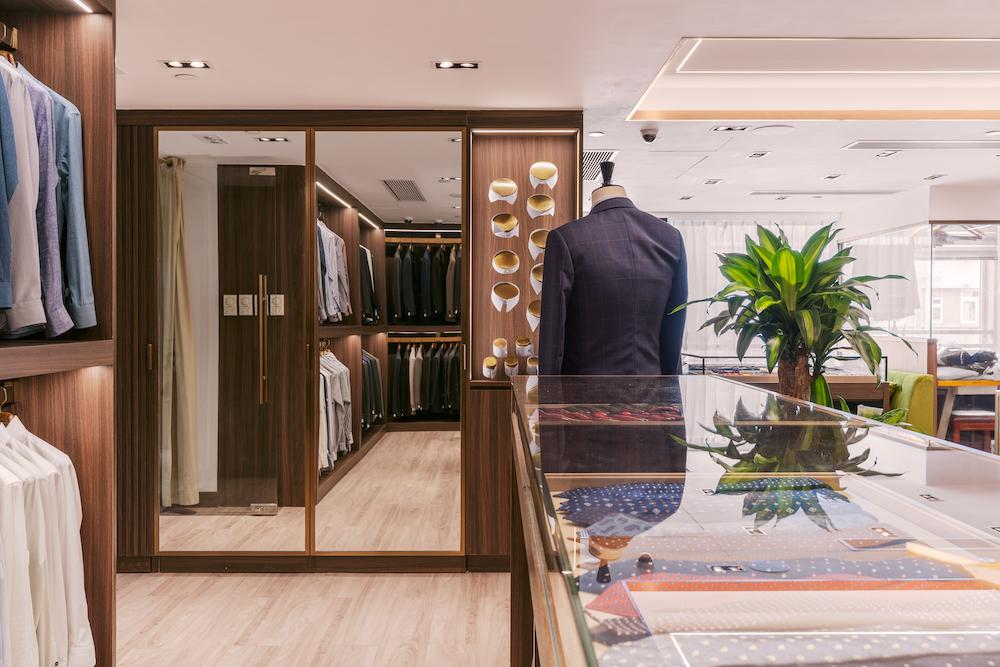 Customers can then proceed to the fitting rooms nearby. One of these fitting rooms is more spacious so that staff can come in and measure and adjust the length of the suits comfortably.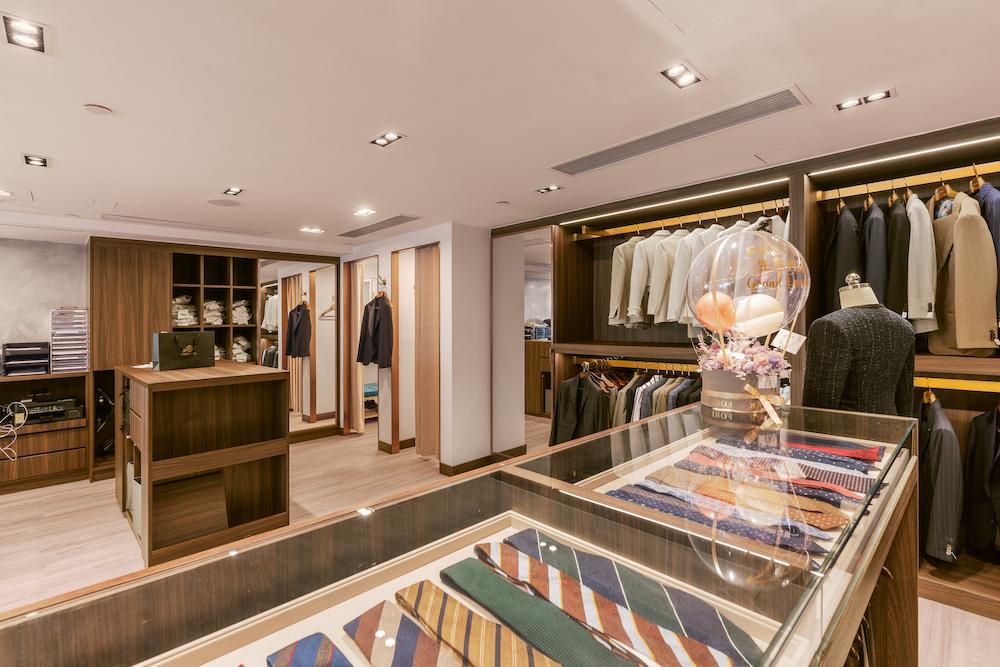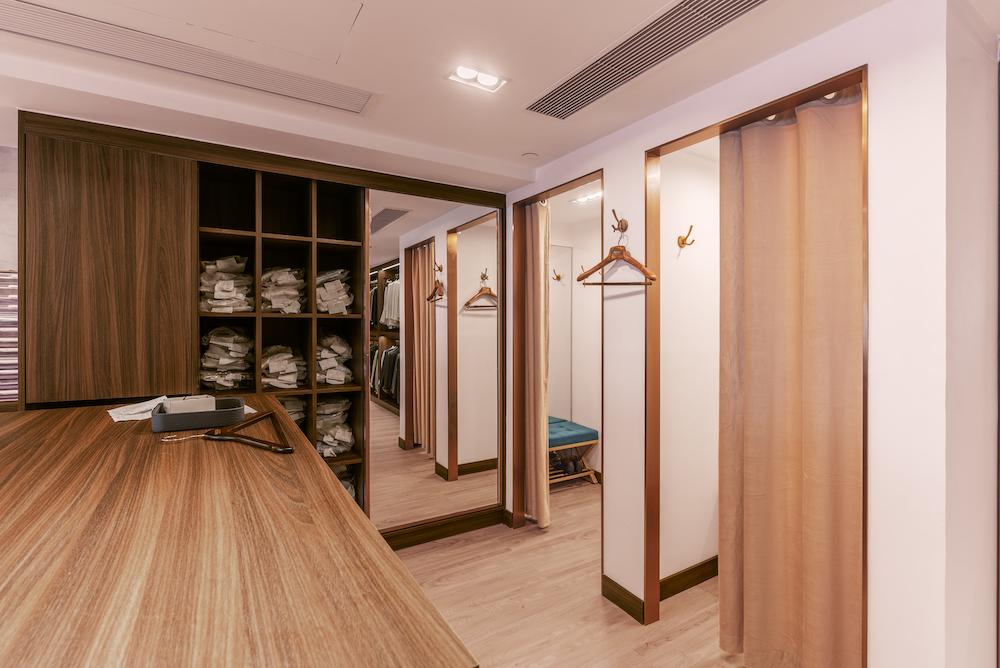 To create their bespoke suit, customers can choose their preferred buttons, belts, collars and other accessories from the display cabinet on the opposite side of the store.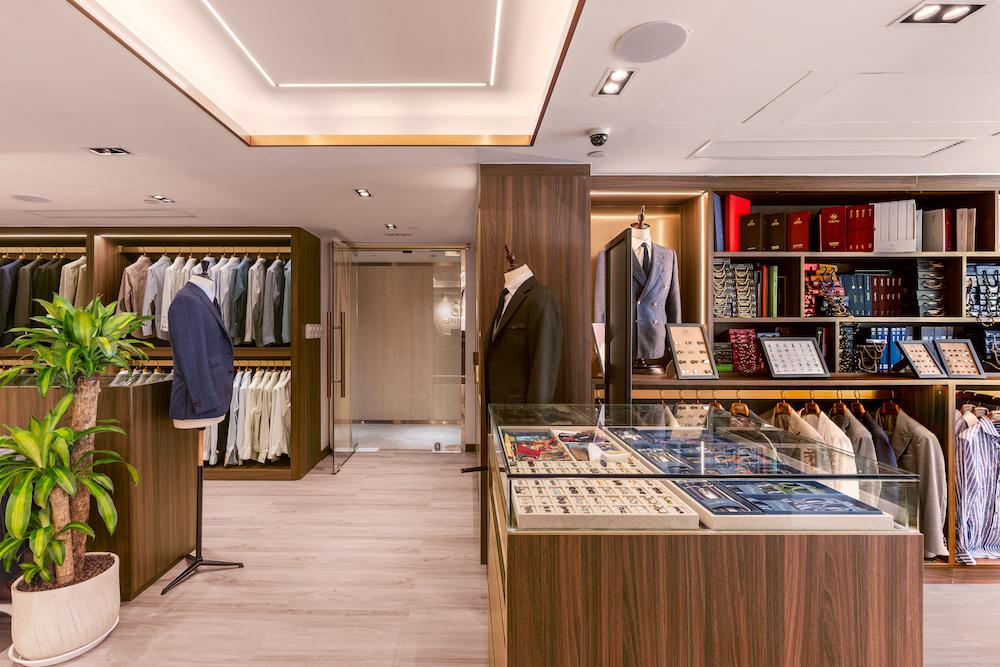 The sewing room, visible through a glass partition across from the sofa, offers customers a unique chance to observe the artisans creating their bespoke suits. The suit shop has an elegant style that demonstrates its belief that a well-fitted suit reflects an individual's taste.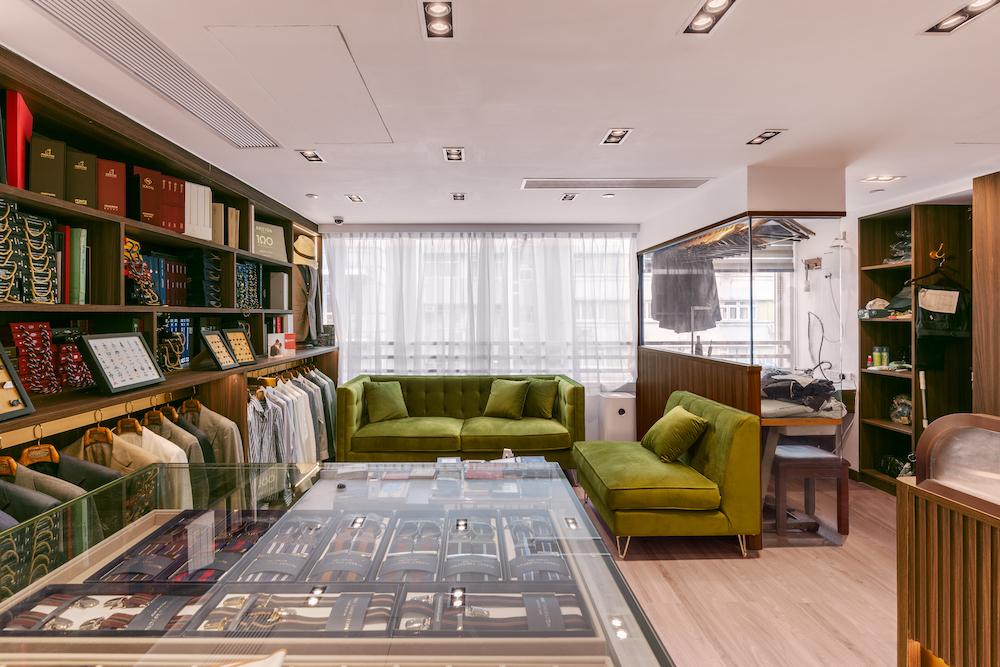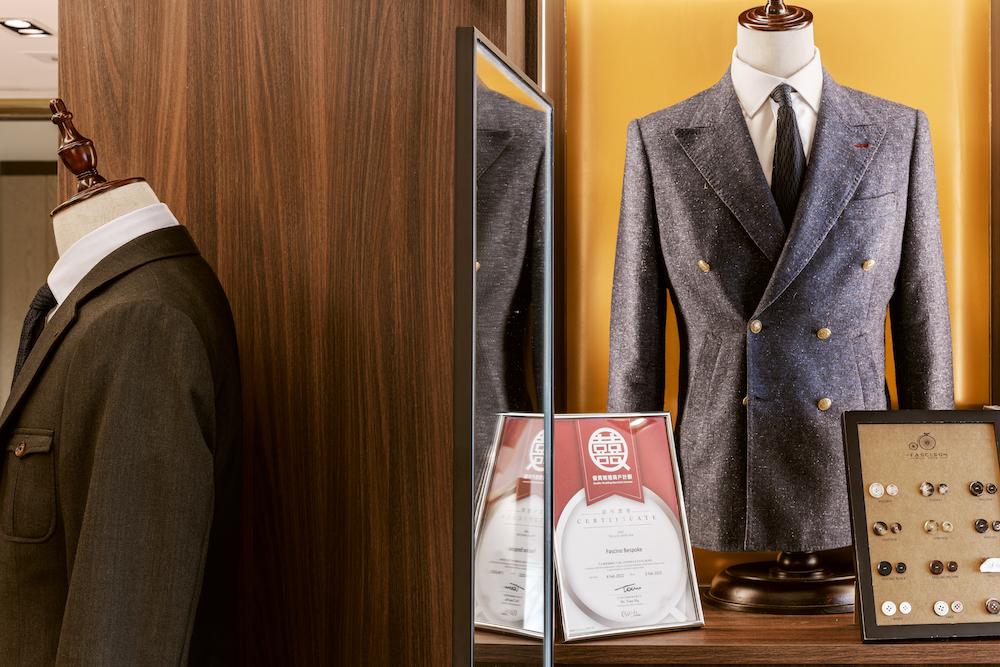 立即追蹤 Home Journal Facebook, Instagram , YouTube,並訂閱 Newsletter