The new KEW+ restaurant at Harbour City offers a slice of London's Kew Gardens in Hong Kong.
Nestled in the heart of London, the 260-year-old Kew Gardens stands as a cherished oasis among the UK's Royal Botanic Gardens. With an impressive collection of tens of thousands of plants, the royal garden secured a place on the UNESCO World Heritage List in 2003, courtesy of its rich biodiversity and vast scale. This beloved "back garden" of London has inspired many over the years, the latest being the innovative dining concept, KEW+.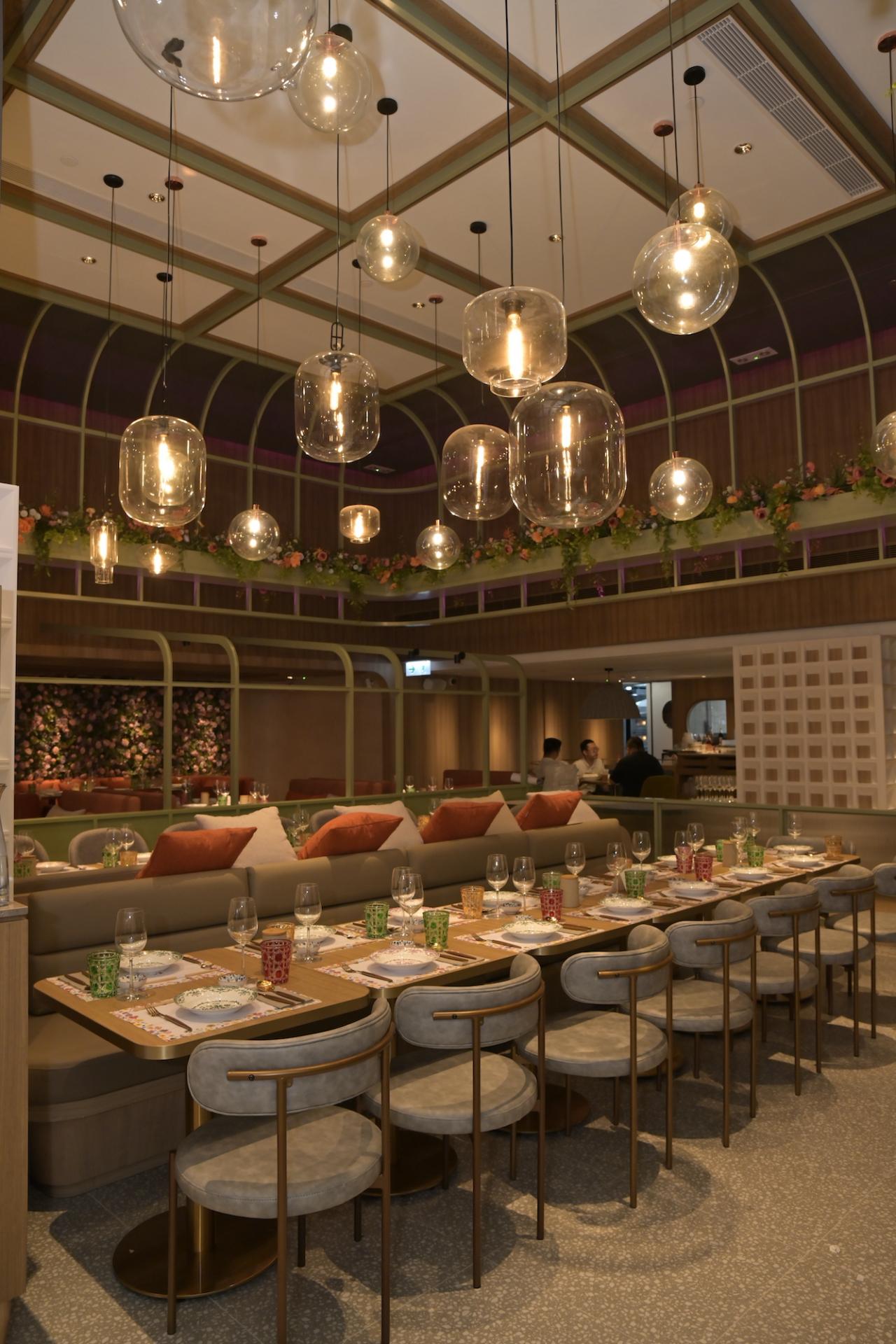 As the newest addition to the Gaia Group's portfolio, KEW+ graces Harbour City with a flair of botanic charm across a generous 7,000 square feet. Conceived by the group's owner David Cheung, and its in-house design team, the new concept includes a tastefully appointed interior and a spacious alfresco area informed by flora and fauna, serving as a modern homage to the majesty of Kew Gardens.
Upon entering, visitors are greeted by a captivating 13-metre LED screen that displays a dynamic panorama of seasonal blooms. Further in, an elegant main hall unfolds with numerable round booths and banquette seating in a backdrop reminiscent of Kew's greenhouses. The alfresco dining area, however, employs a more simplistic approach where patrons can wine and dine in serenity.
In a nod to Kew's botanical diversity, KEW+ serves up an eclectic fusion of culinary traditions from Chinese, Western, and Japanese cuisines. From Chinese noodles and Western-style grills to Japanese sushi, each dish is a testament to the culinary team's meticulous attention to detail, led by creative ambassador Chris Lai Lok-yi.
This vibrant journey is further enhanced by the "KEW+ Cake" series, a joint creation by owner Katy Kung and Japanese baking maestro Tetsuya Matsuoka, adding a sweet note to the gastronomic delight.