While space may be a luxury in Hong Kong, style is achievable regardless of square footage.
For those of you who've been thinking about upgrading your interiors this year, we've compiled a list of design trends to watch in 2019. Whether you're looking to incorporate subtle accents to your décor or ready for a total overhaul, incorporating these elements into your home interior is a surefire way to start the new year in style.
Responsible refurbishment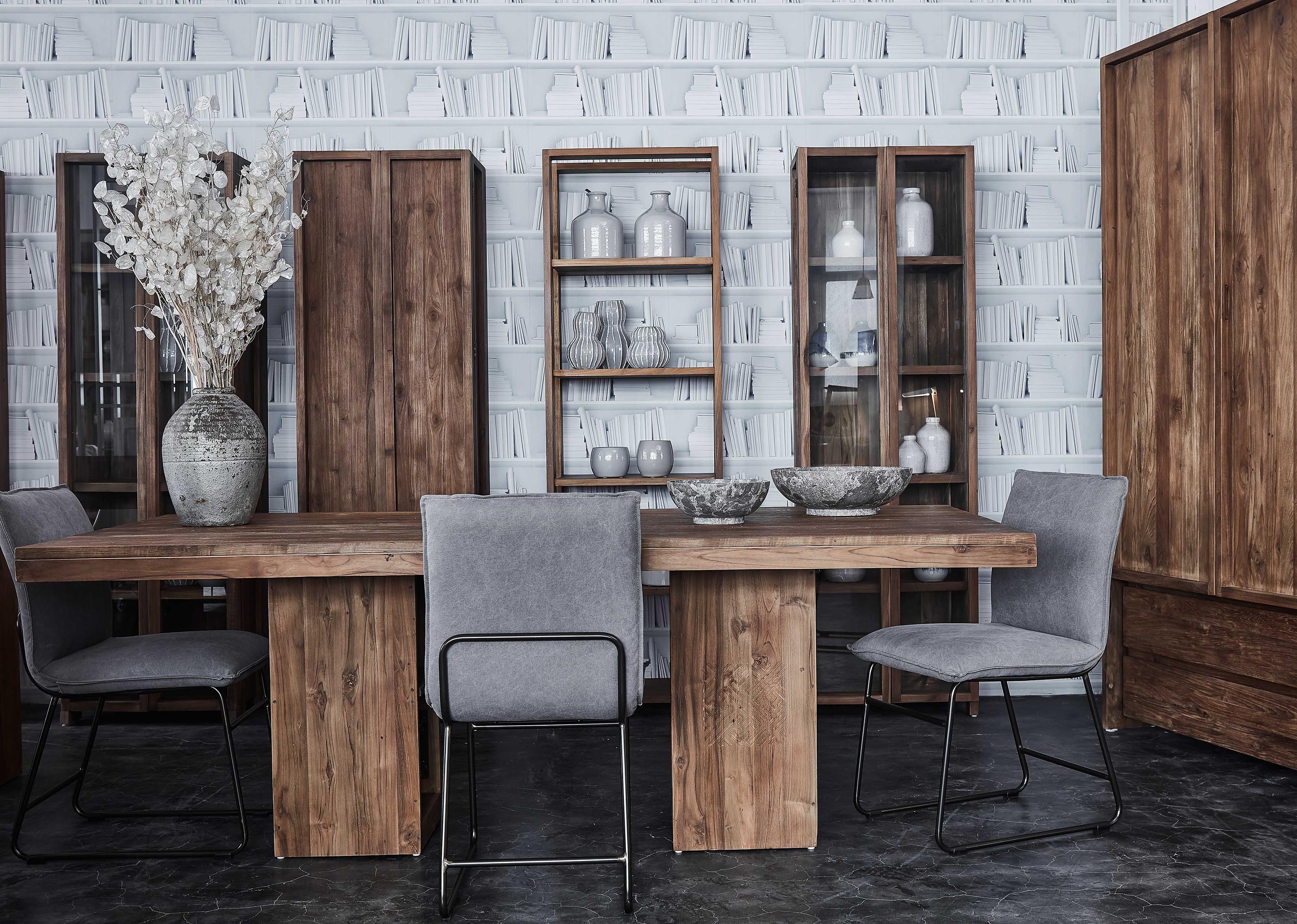 Tree Kotak dining table with wine rack, tree.com.hk
Today's homeowners are more eco-conscious than ever, and as a result, more people are integrating recycled and repurposed materials such as bamboo and cork into their home décor. Incorporating materials such as wood, metals, rattan and marble into your décor can turn any interior into the perfect, green getaway from the urban jungle.
Consider: At Salone del Mobile 2018, Charlotte Jonckheer launched the Chaud Sidetables Series made from recycled paper and stone dust legs with stone tops.
Individuality with an edge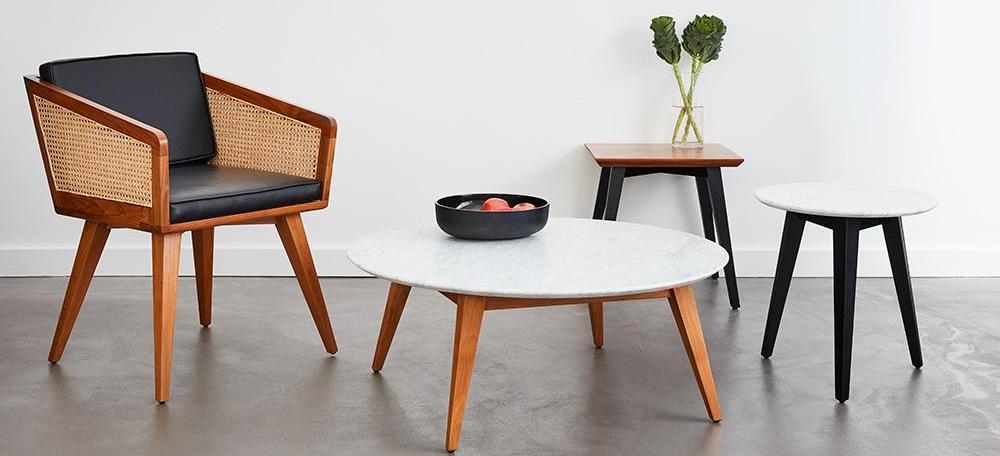 If you're spending hours searching the internet for the perfect piece of furniture but nothing fits, try bespoke pieces that are customised according to your taste and fit perfectly in your space.
Consider: Online retailer Reddie simplifies the design process by offering a range of customisable pieces shipped to your door in under two months.
Earth-shattering composites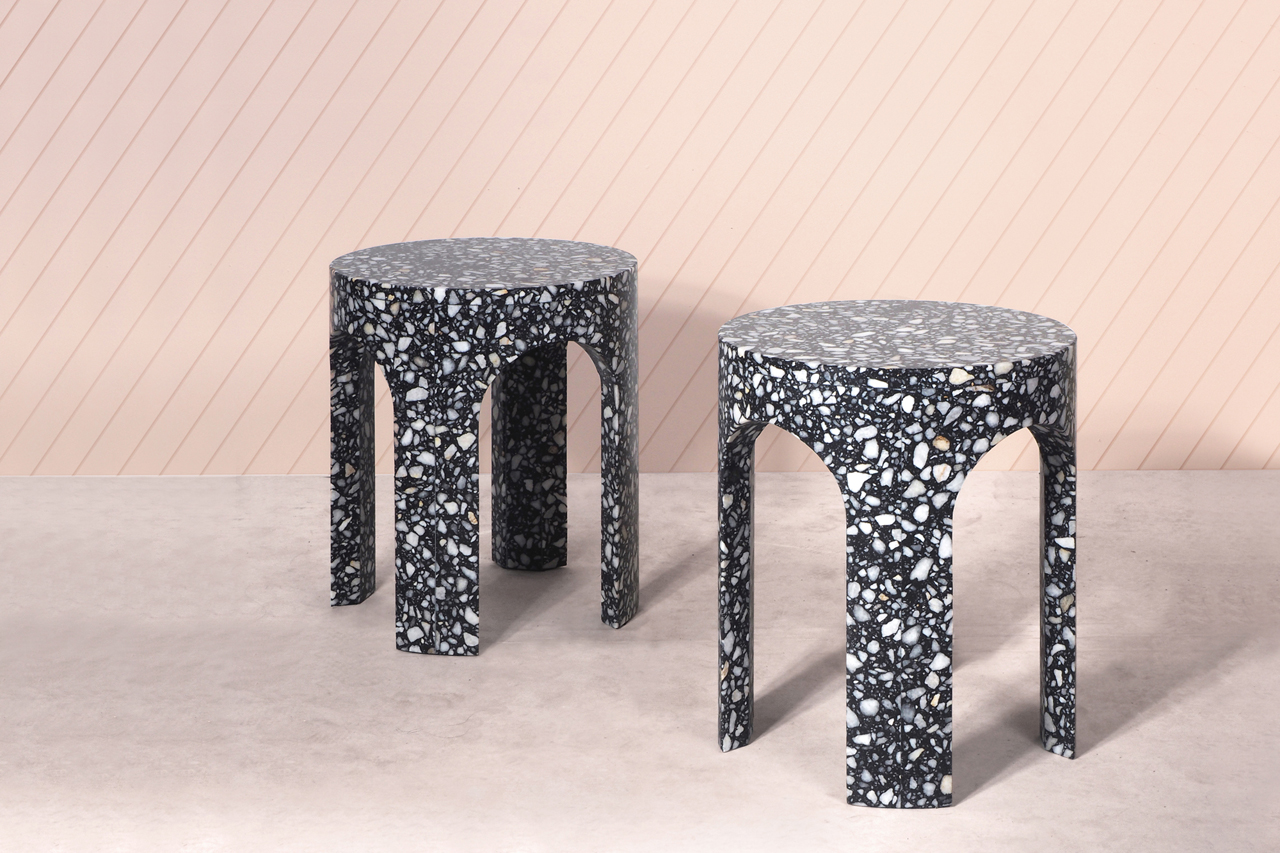 Mateo Leorato side tables, mateoleorato.it
Terrazzo has been trending on social media since 2017, and it's not going anywhere. Made of chips of marble, quartz, granite or glass, this composite material's custom-made properties make it a versatile element to incorporate into many environments including floors, walls, counter tops and products.
Inspiration: Amsterdam's stylish Schiphol Airport features sustainable 3D-printed terrazzo flooring.
Focal point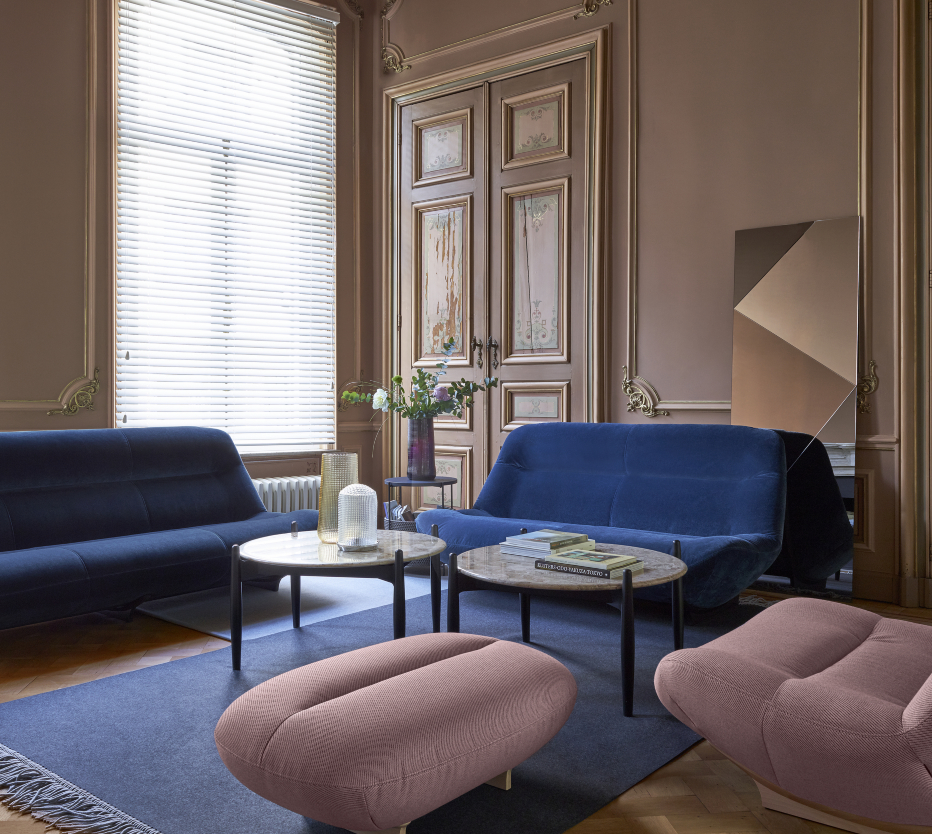 Investing in an iconic piece of furniture to be the centrepiece of your interior can do wonders for a space and is a great conversation starter. Think retro sofas in big, bold shapes and colours such as bottle green or dark blue.
Consider: Manarola sofa by Philippe Nigro (above) from Ligne Roset.
Using multi-purpose pieces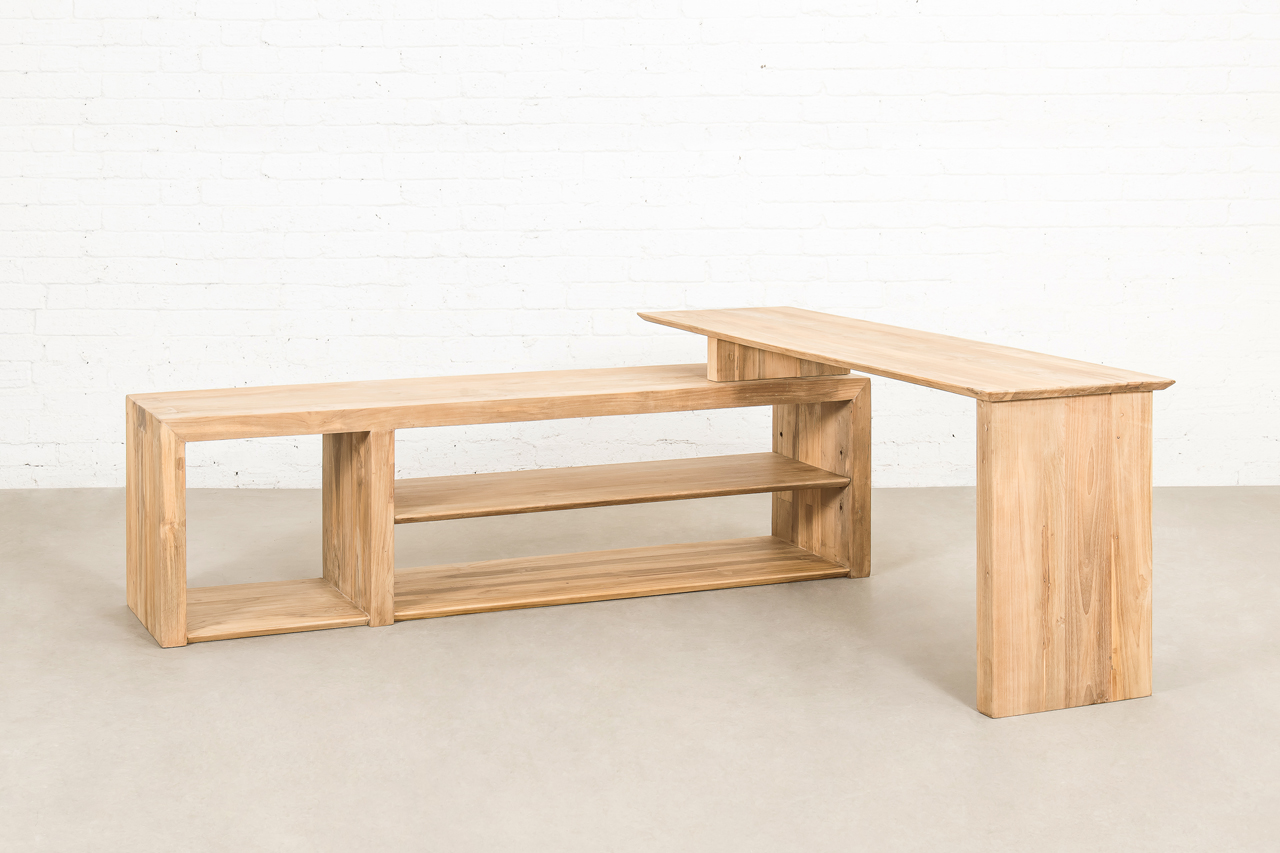 Hong Kong homes don't always have a tremendous amount of space to work with, which is why multifunctional furniture has seen a massive uptick in popularity. Pieces designed to fold, slide, be stored or transformed can adapt to fit your everyday needs at home.
Consider: The stretch TV cabinet in recycled teak from OVO is extendable and rotatable, and can be reconfigured according to need and space.
Jewel tones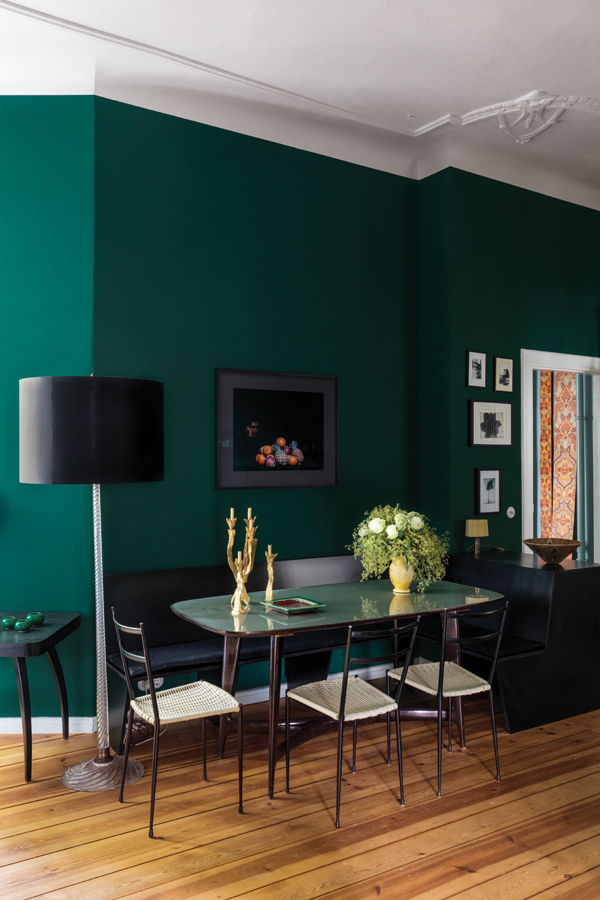 This Berlin home features a deep green accent wall
Deep colours such as emerald green, sapphire blue, and ruby red can add a calm and grounding touch of sophistication to your home interior. PPG Paint's colours for 2019 include Night Watch (Colour of the Year 2019), Deep Emerald, and Carob Chip.
See more: In this 1,600sqft Berlin apartment, elegant eclecticism abounds
Playful pastels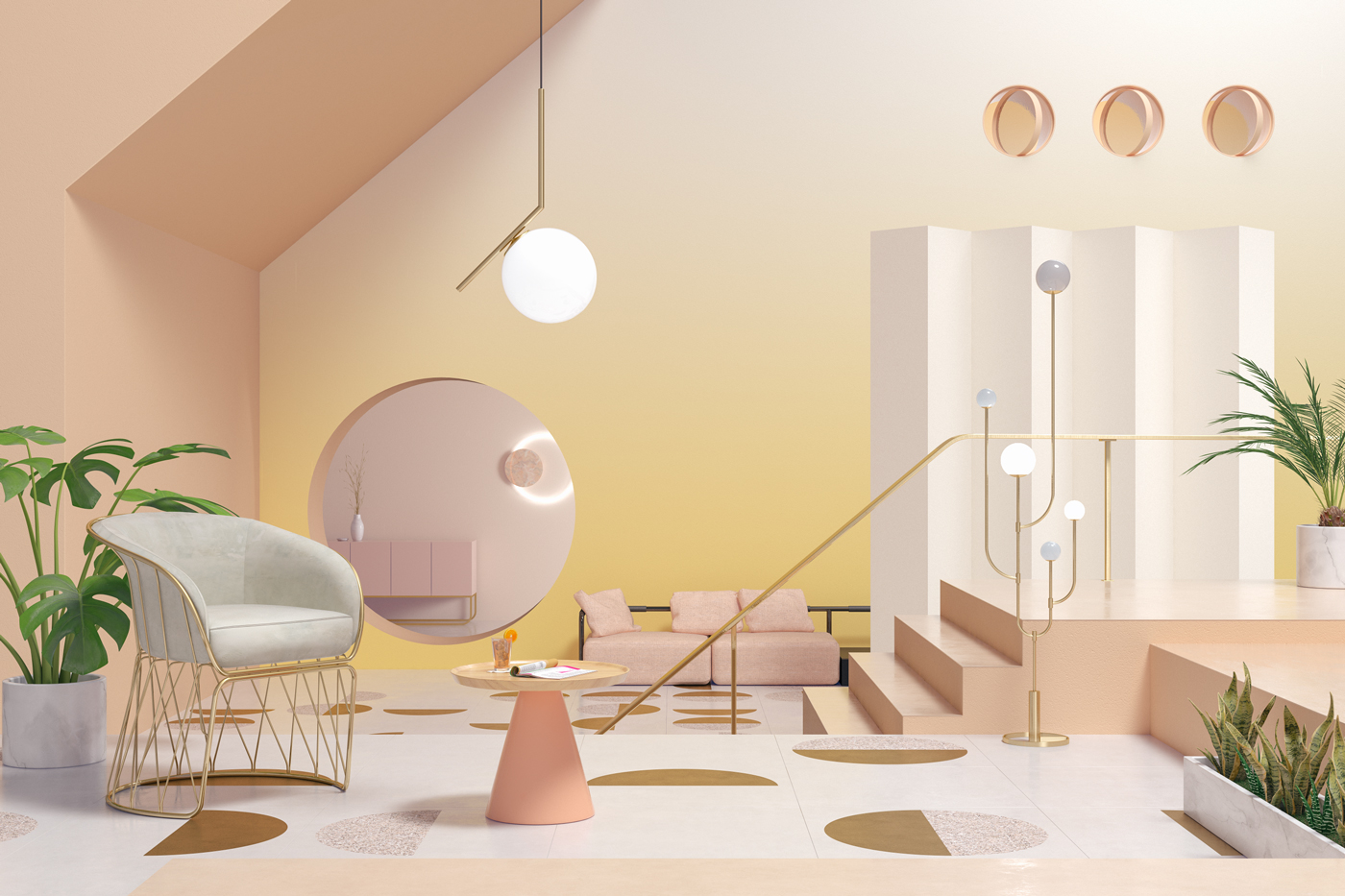 Millennial pink may have reached its shelf life, but a resurgence in retro-inspired spaces has interior designers mixing and matching lemon yellow, corals, lilac, avocado, and other colours in the pastel family.
Inspiration: Seasons by Molistudio (above) pays tribute to industrial and furniture designs from different ages, linking the four seasons of the year while using 2019 colours and materials excellently.
***
About the author: Elena Collins is a Senior Interior Designer at Purcell. She leads the multi-awarded architecture firm's interior design practice in Hong Kong.
The post 8 Interior design trends to watch in 2019 appeared first on Home Journal.