Bacha Coffee, a heritage brand rooted in Moroccan coffee culture, is now open in Hong Kong's ifc mall. With over a century of experience brewing Arabica coffee, Bacha Coffee offers its unique coffee selection to Hong Kong.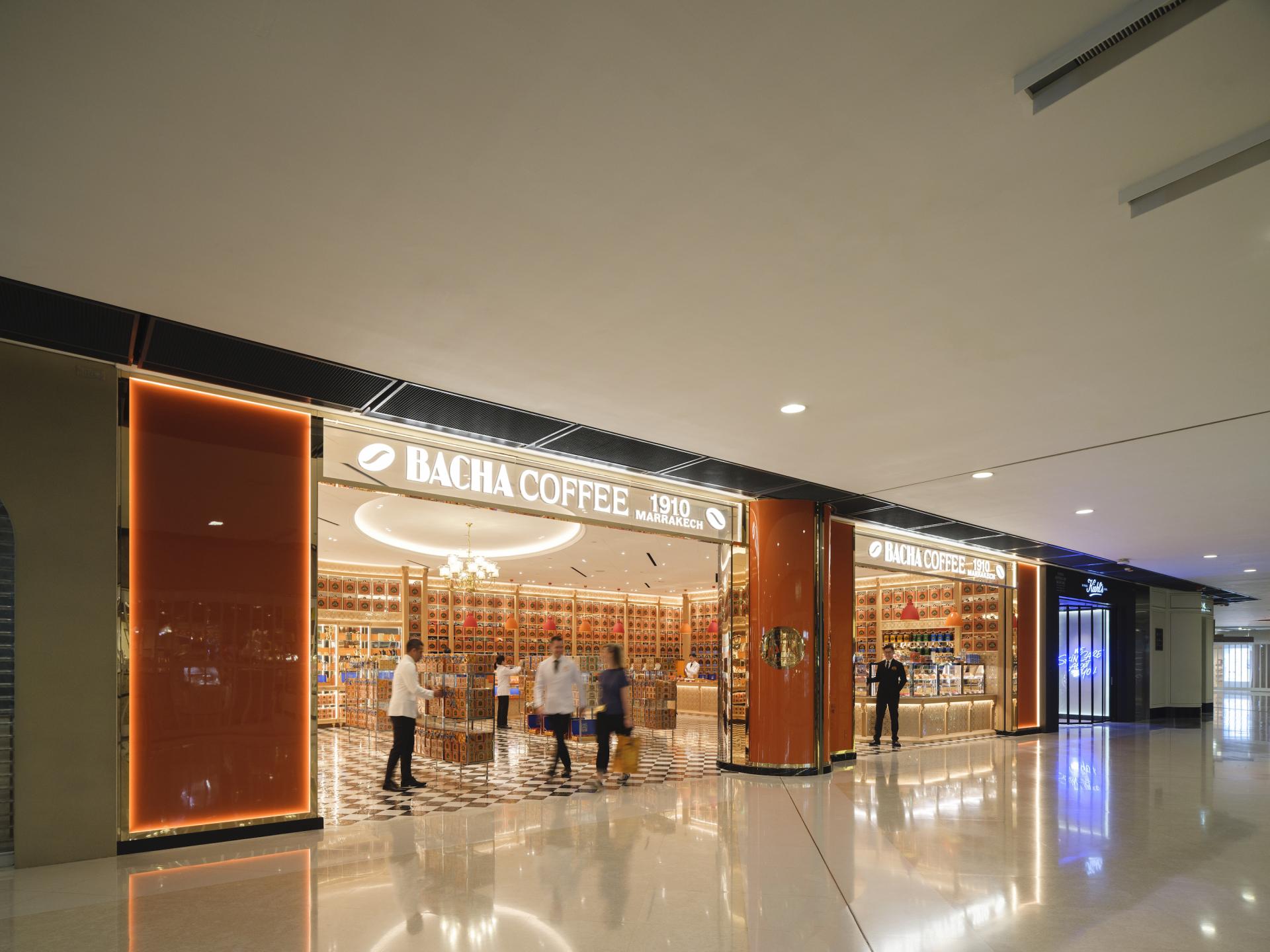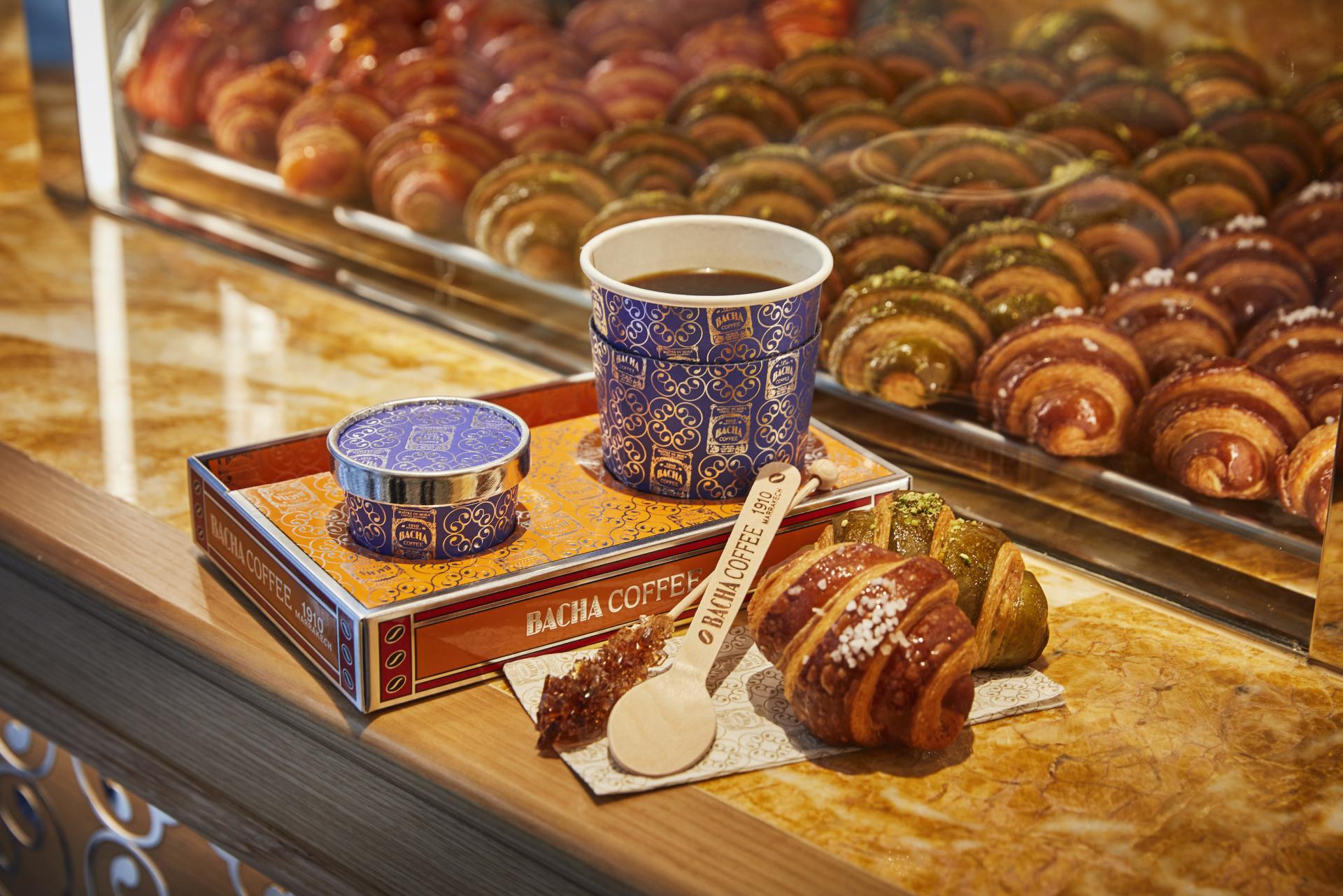 In 1910, the very first Bacha Coffee was established in the magnificent Dar el Bacha palace in Marrakech. The palace hosted distinguished guests such as Charlie Chaplin, Colette, Maurice Ravel, Franklin Roosevelt and Winston Churchill who would convene over fresh, aromatic Arabica coffee. Today, the original Bacha Coffee can still be found within the walls of Dar el Bacha.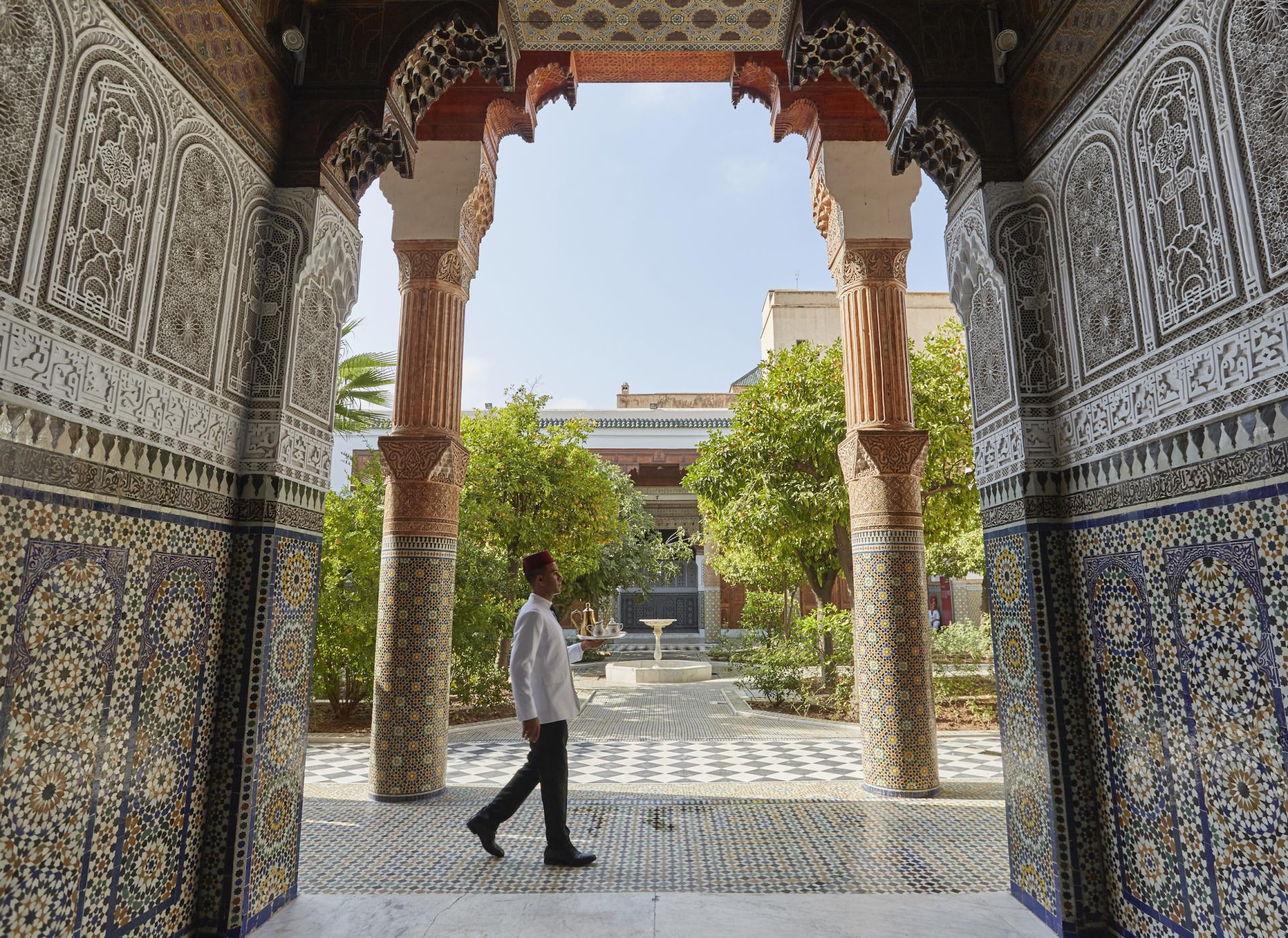 The interior decor of Dar el Bacha was an expression of the art of refined living, with carved and painted cedar wood ceilings, black and white chequered marble flooring, saffron-stained porticos, and some of the country's finest and most colourful zellige mosaics. In these lavishly decorated rooms and the lush patios planted with towering palms, guests would have been offered a selection of the finest coffees.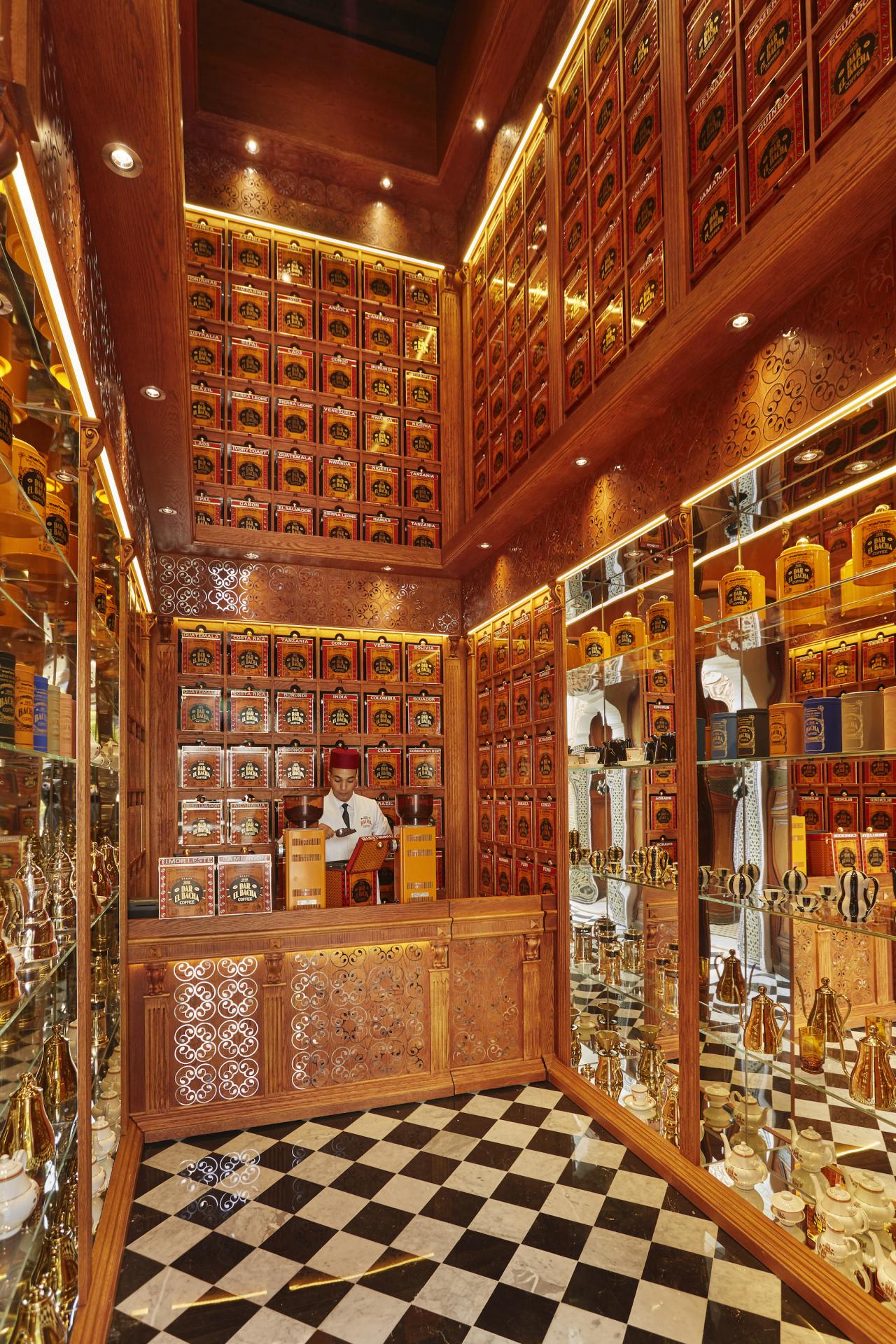 Designed to cater to all the senses, the 200-square-metre Bacha Coffee at IFC is adorned with details reminiscent of its birthplace. Inlaid black and white chequered tiles, intricate carved wood and antique mirrors bring a touch of Arabic sophistication to mind, while the glass conservatory of the original palace inspired the lighting across the ceiling. The space incorporates unparalleled coffee for takeaway, signature croissants with an array of sweet or savoury fillings, a retail counter for purchase of beans by the gram as well as a boutique stocked with gourmet items, brewing accessories and coffee-making accoutrements.
For those on-the-go, the unique Bacha Coffee takeaway experience is a must-try. With over 200 coffee options ranging from hot to iced, guests can also indulge in a colorful assortment of signature sweet and savory croissants, alongside other house-made treats like kouglof, brioche, and pound cakes. Popular picks include the 1910 Coffee & Chocolate Croissant, Raspberry & Cinnamon Croissant (both at HKD 23 each), and the standout Marbled 100% Arabica Coffee Cake infused with specialty coffee flavors (priced at HKD 23 per slice). Satisfaction for your taste buds guaranteed.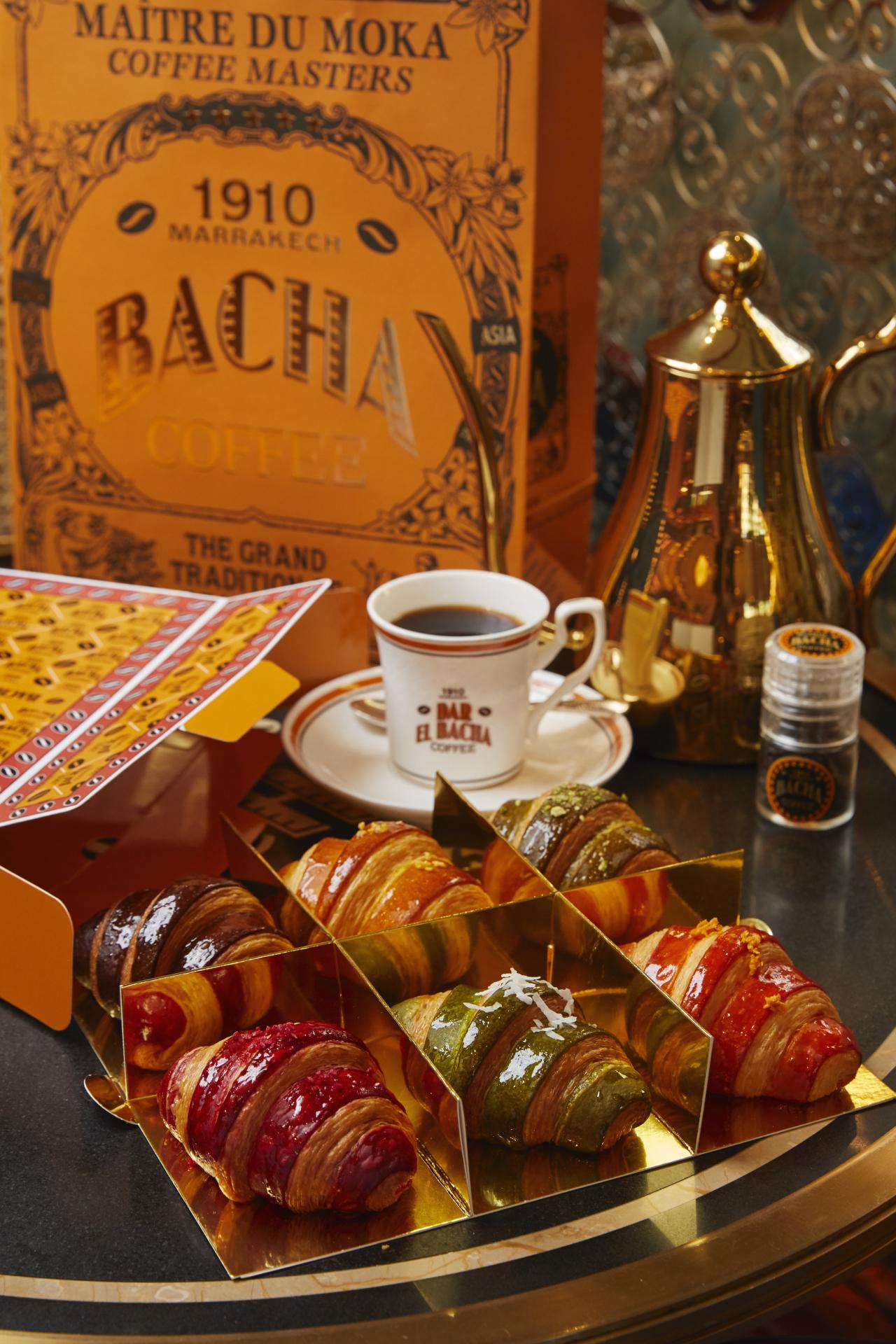 Read More: Snap-Worthy Cafe Alert: Hap Coffee's Second Branch in North Point Is an Instagrammer's Dream
Follow Home Journal on Facebook, Instagram, YouTube and subscribe to our Newsletter.