Sustainable Mediterranean haven with Bauhaus charms.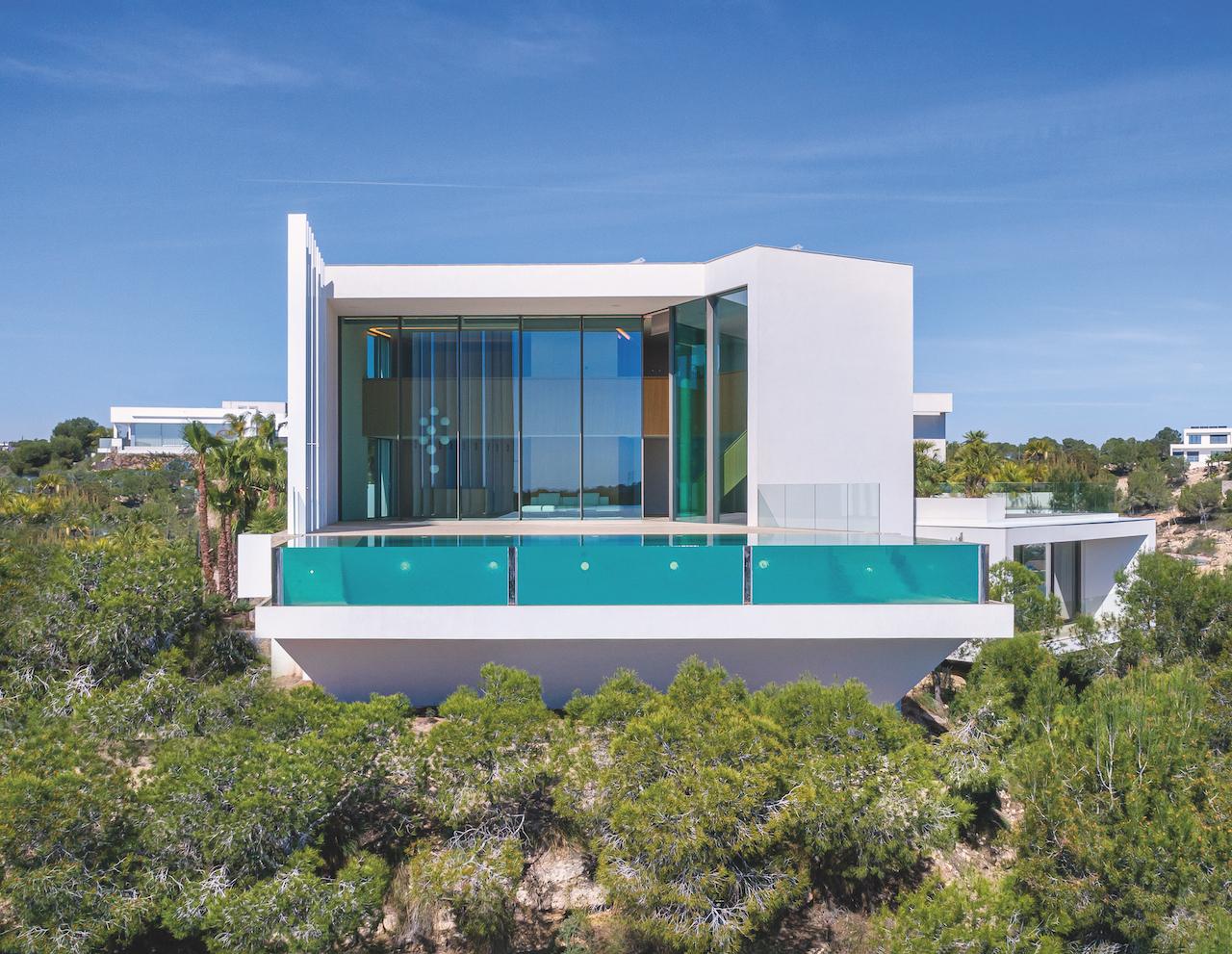 Conceived by architect Monica Armani, this Bauhaus-inspired dwelling, which has been recognised at the European Property Awards, is now up for grabs at €4,850,000. Poetically dubbed "Morning Breeze", the three bedroomed villa features a seven metre-high glass facade that commands stunning views, and a two-storey aquarium-style glass infinity pool that blurs the boundary between outside and inside.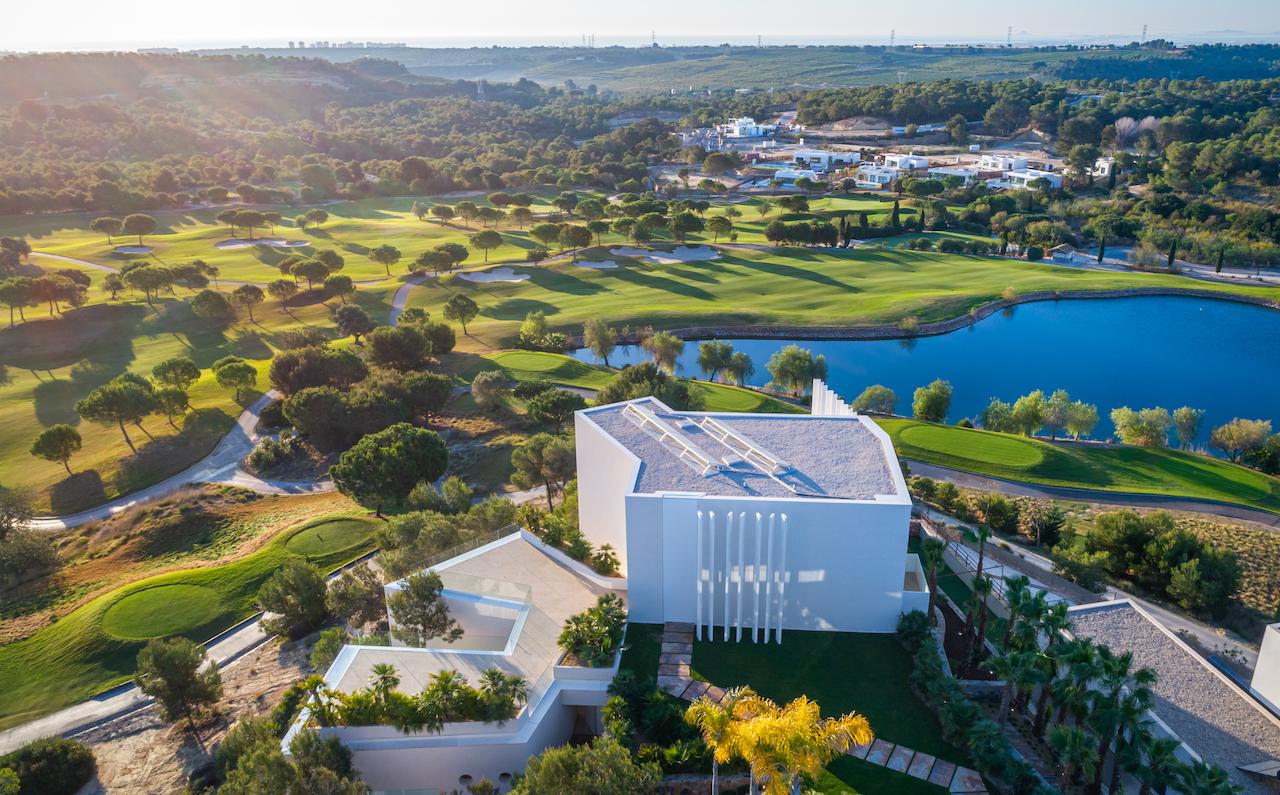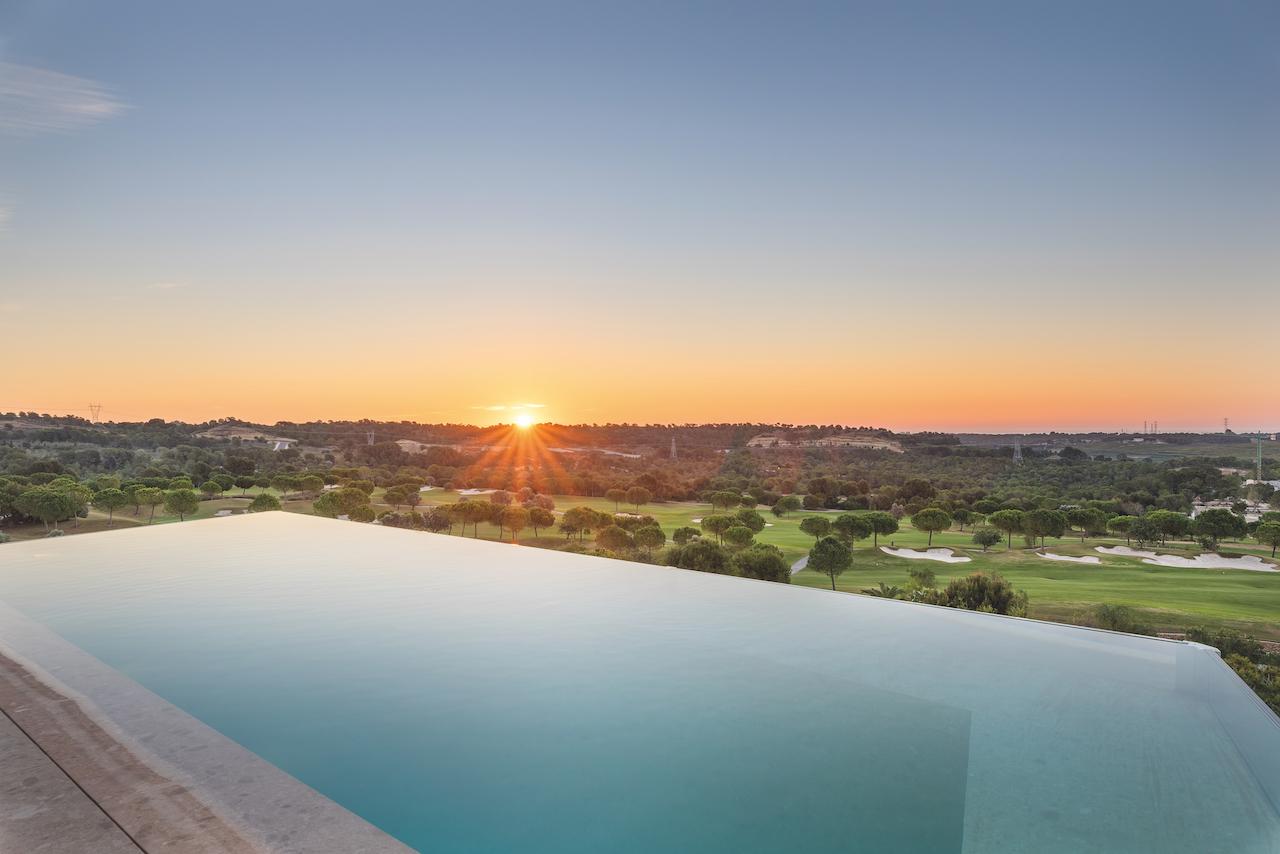 Secluded in the award-winning residential complex of Las Colinas Golf & Country Club in Alicante, the villa features two independent, yet interconnected suites – each owns a private bathroom and kitchenette that allow residents to get the privacy they desire.
Every detail in the property has been hand-picked or handcrafted by Armani – from the paint on the walls, pool tiles, and lighting to the door handles. Residents can enjoy a 240 square-metre terrace with 160-degree views, a private gymnasium and spa with a jacuzzi and sauna, landscaped gardens, and the option of separate staff quarters.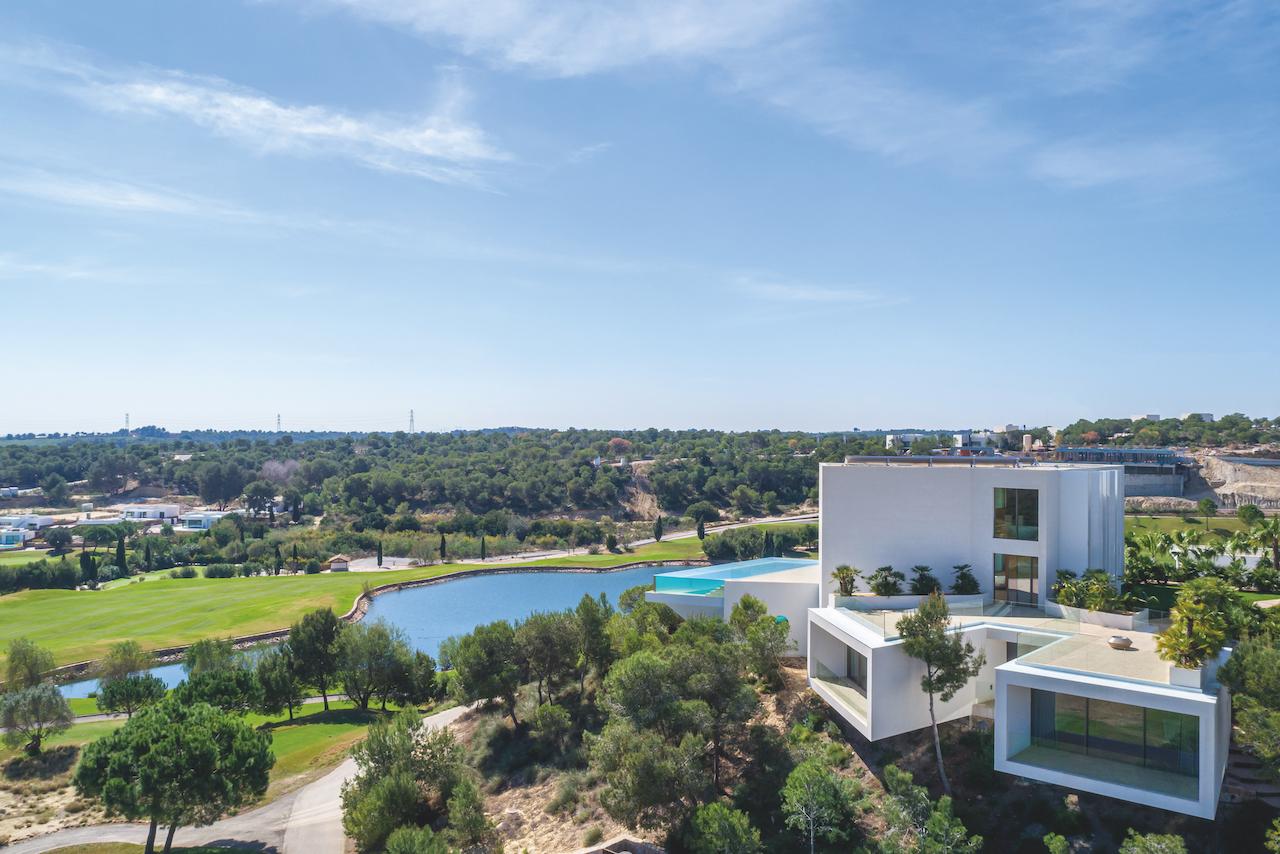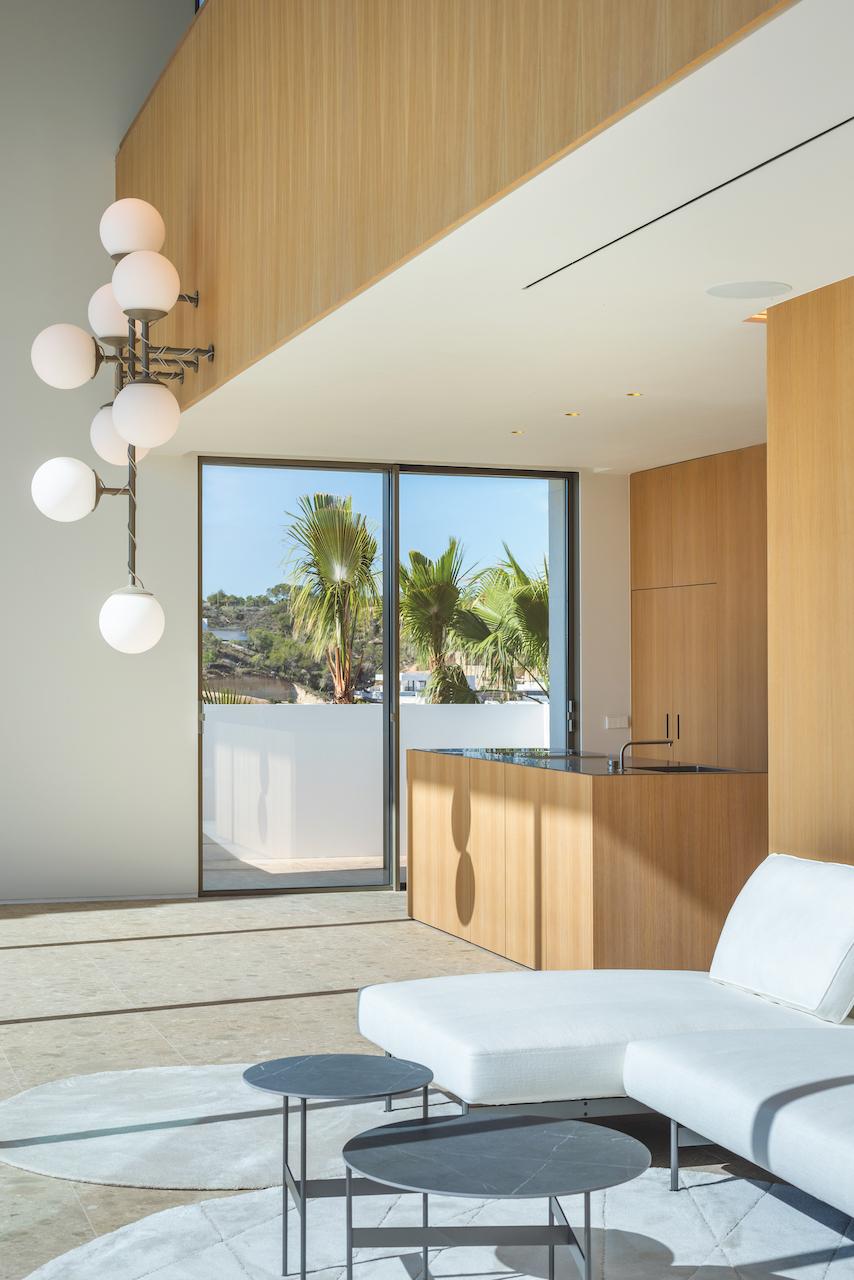 With sustainability in mind, the property features solar panels, an air renewal system with heat recovery, an exterior thermal insulation system and cross ventilation that together make for a housing implementation with minimal impacts to the environment while being able to reduce energy consumption.
The Las Colinas Golf & Country Club is built around an 18-hole golf course, with four international schools, marinas, nature parks, beach clubs and shopping centres in close proximity.