Vivid colour, sleek designer furniture and curated artworks by contemporary British artists define this one-of-a-kind show flat at The Bryanston, Hyde Park in the UK.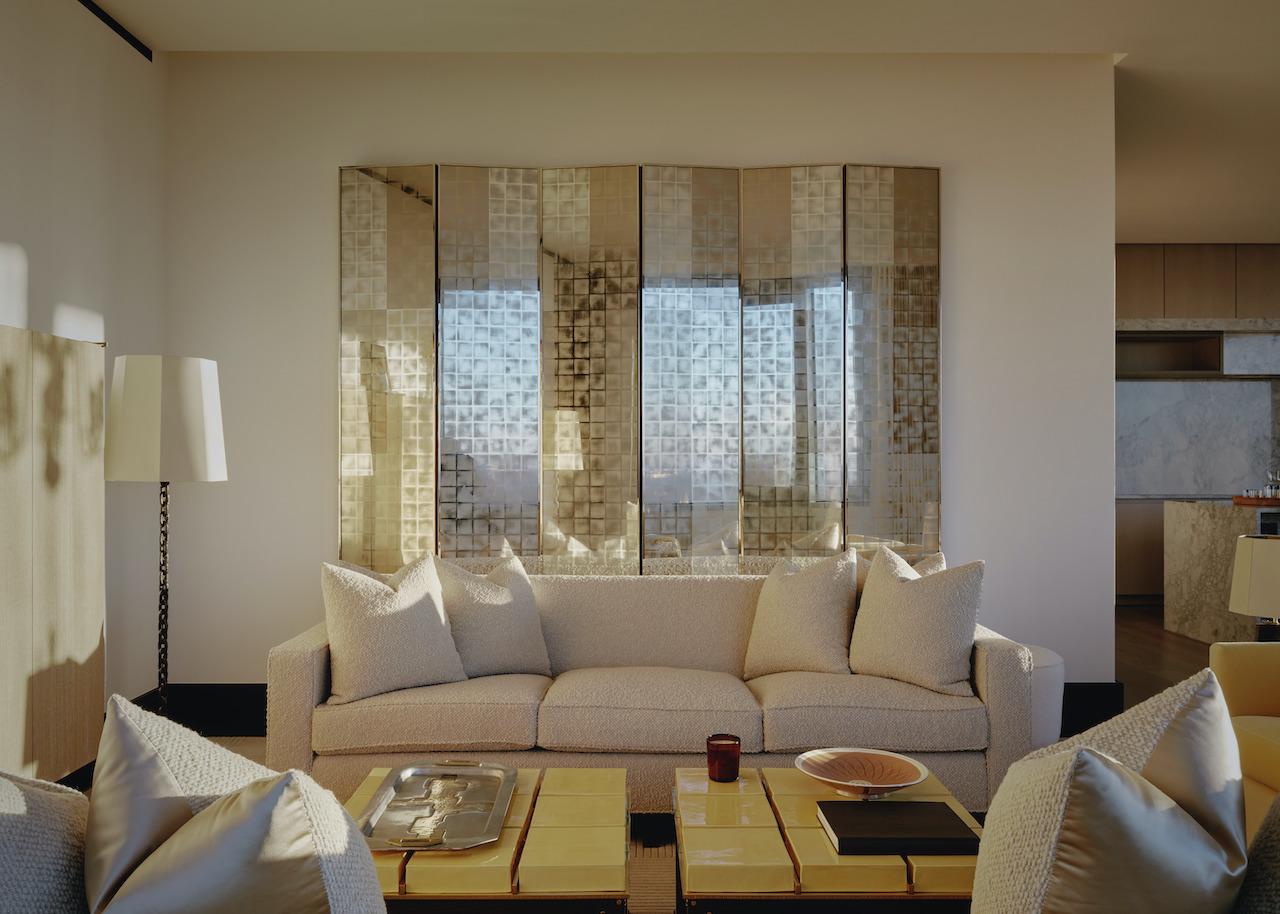 Almacantar has unveiled a new show apartment at The Bryanston, Hyde Park: a three-bedroom 2,923-sq.ft. apartment sitting on the 11th floor. It's the first luxury residential building in the UK designed by renowned architect Rafael Viñoly.
Award-winning David Collins Studio is the mastermind behind this state-of-the-art show flat, along with guest curation from design editor Nick Vinson of Vinson&Co. The idea is for the studio to draw inspiration from its previous projects, combine the best ideas from around the world and apply them in a new sense to suit a London home.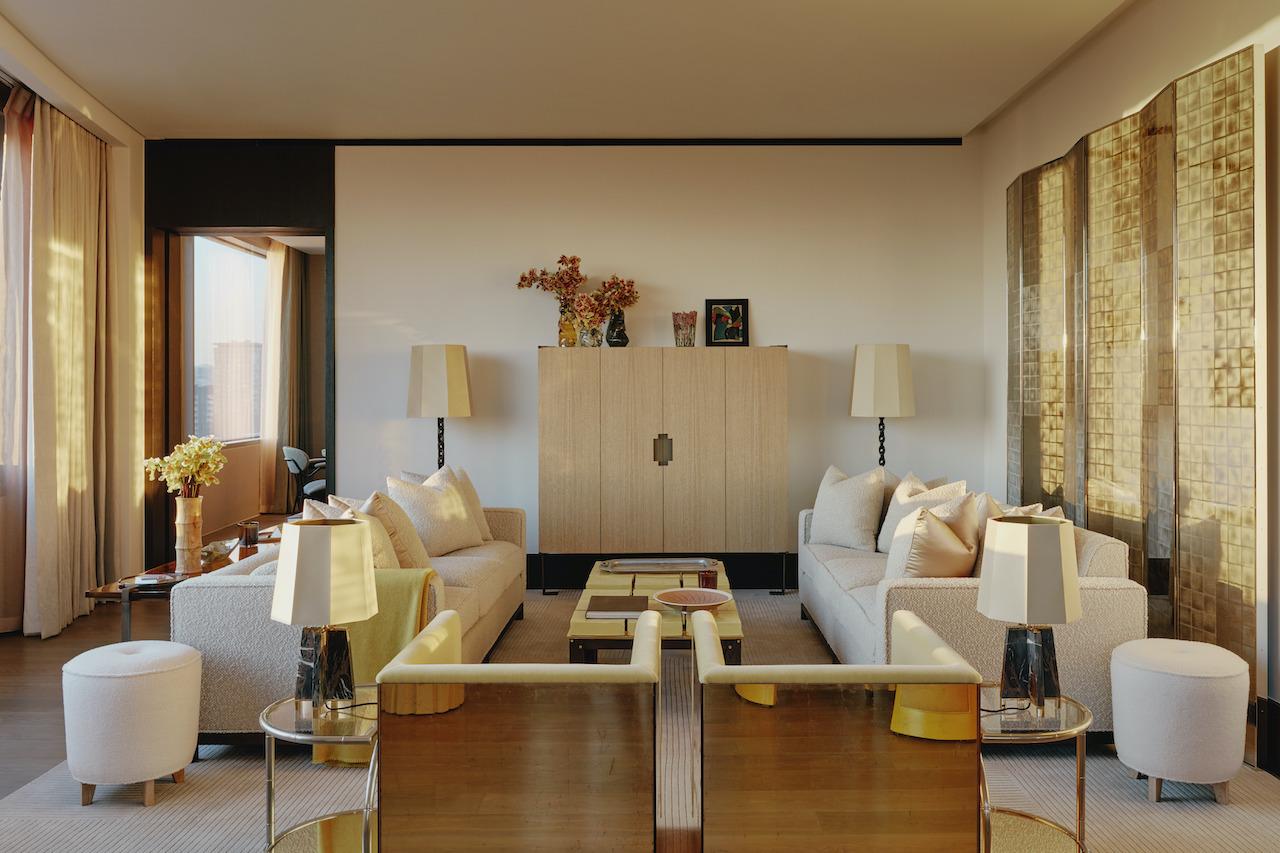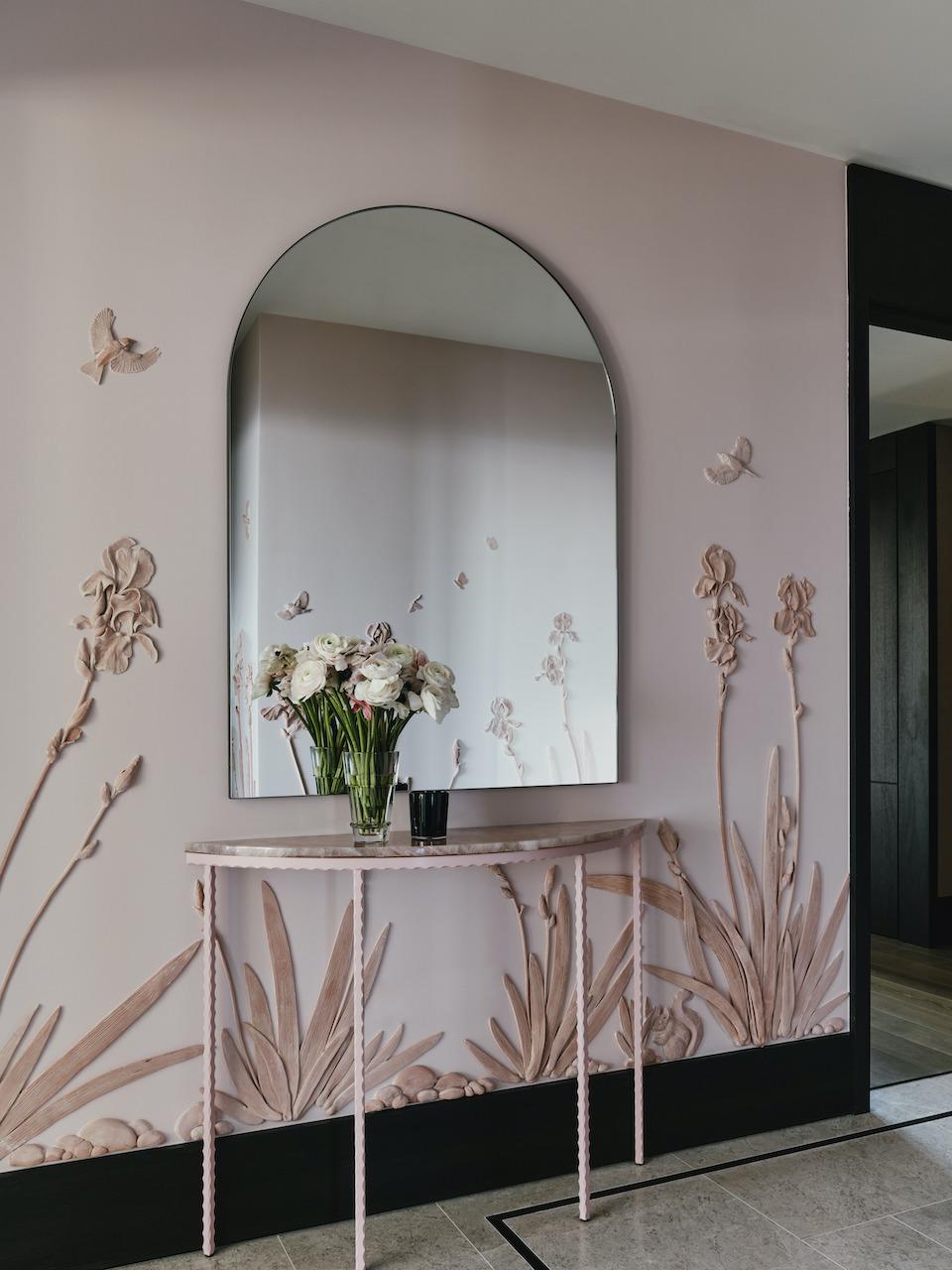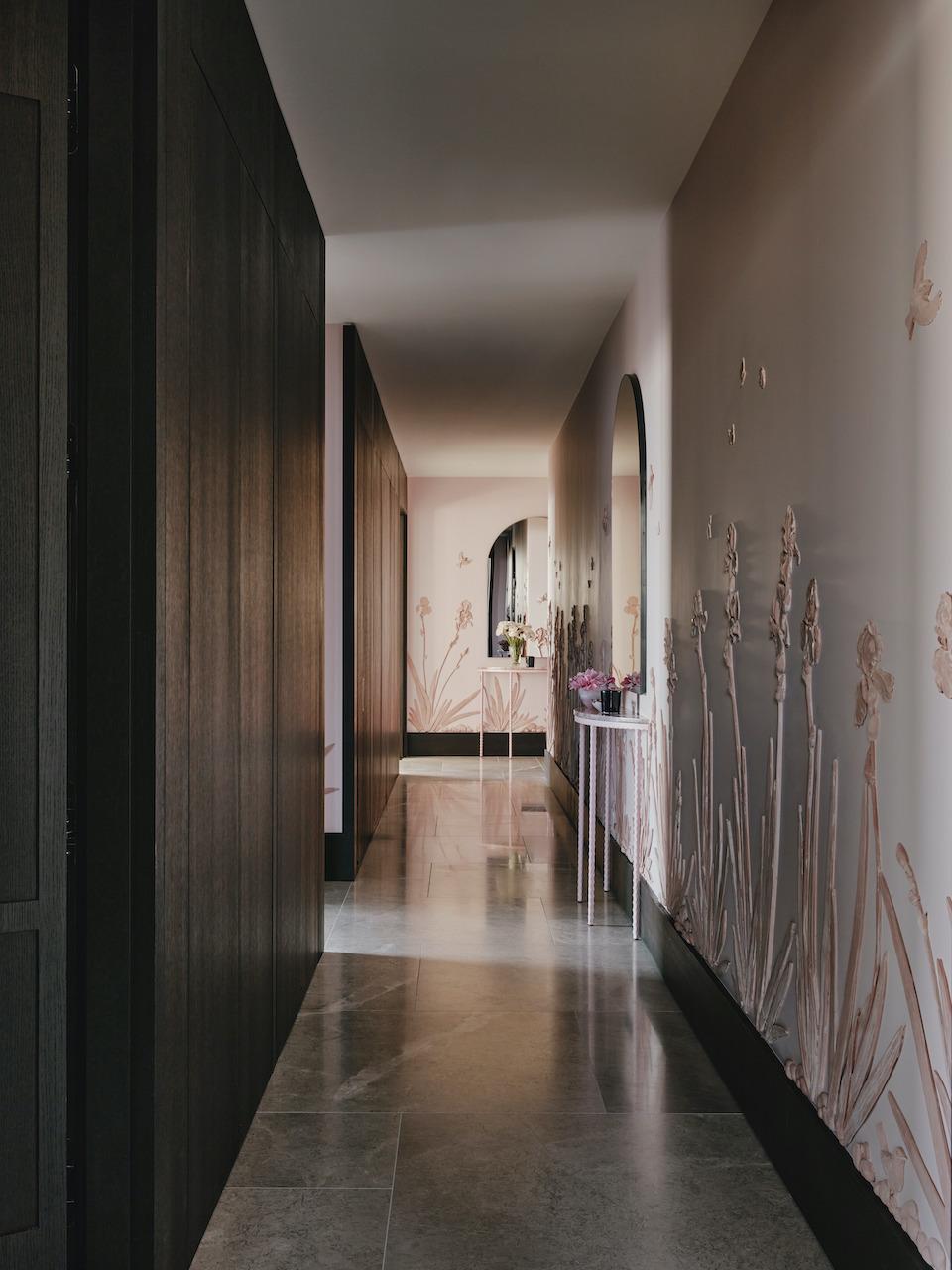 The result is an eye-catching, playful apartment taking cues from The Bryanston's surroundings. The furnishings include David Collins Studio's celebrated archive, vintage pieces and newly commissioned works. The Connaught Bar's iconic martini trolley by David Collins Studio, for instance, has been reimagined for the space: realised in limed oak and rattan with the interior lacquered in the same sunburst yellow.
The Bryanston is the tallest residential building to overlook Hyde Park, offering residents unparalleled views through the picture-frame, curved windows which run along the length of the apartment. Other highlights include the commissioned still life artworks by London-based artists Jessica Rose Bird and emerging talent Sam Wood, as well as a brutalist iron wall mirror from the 1950s, in the second bedroom.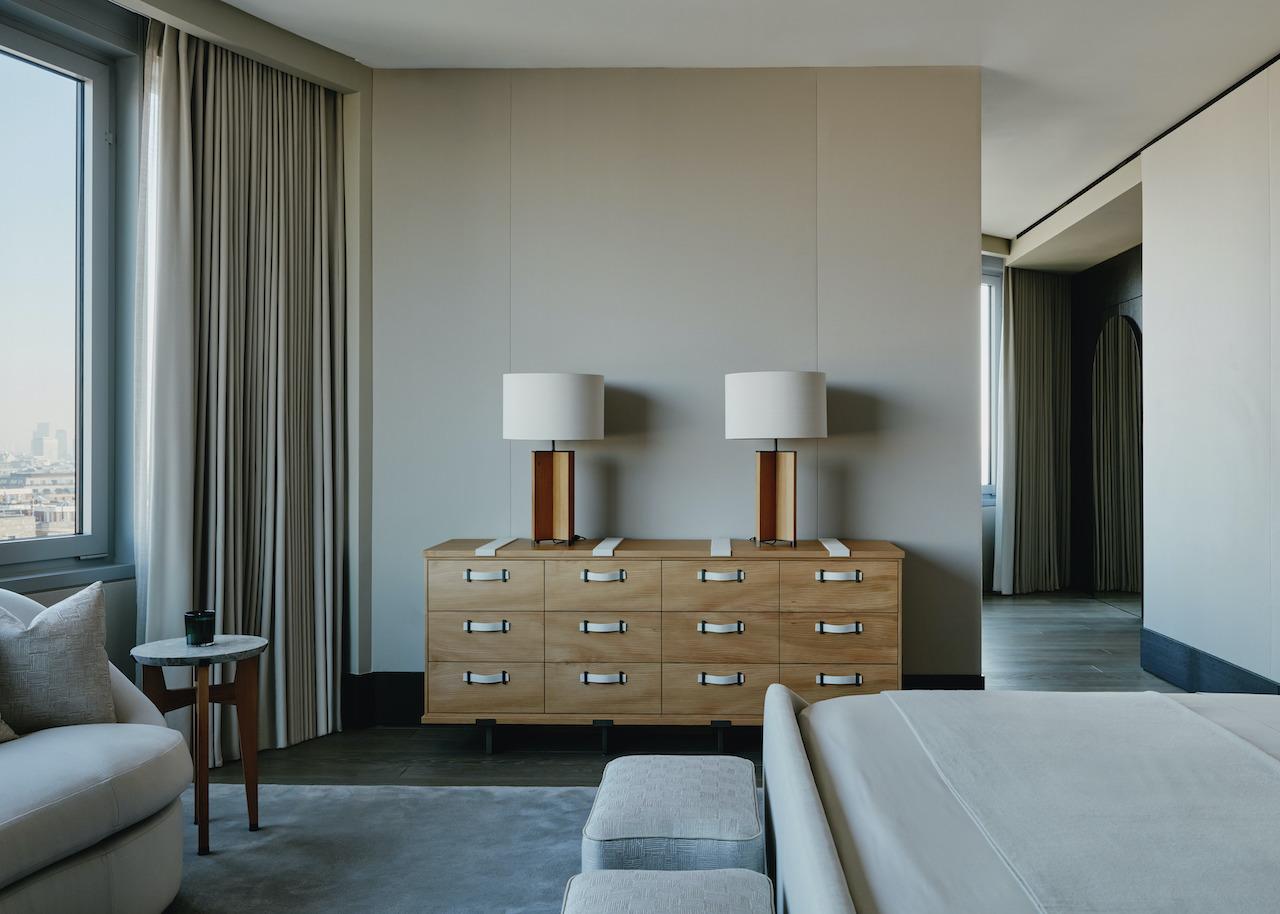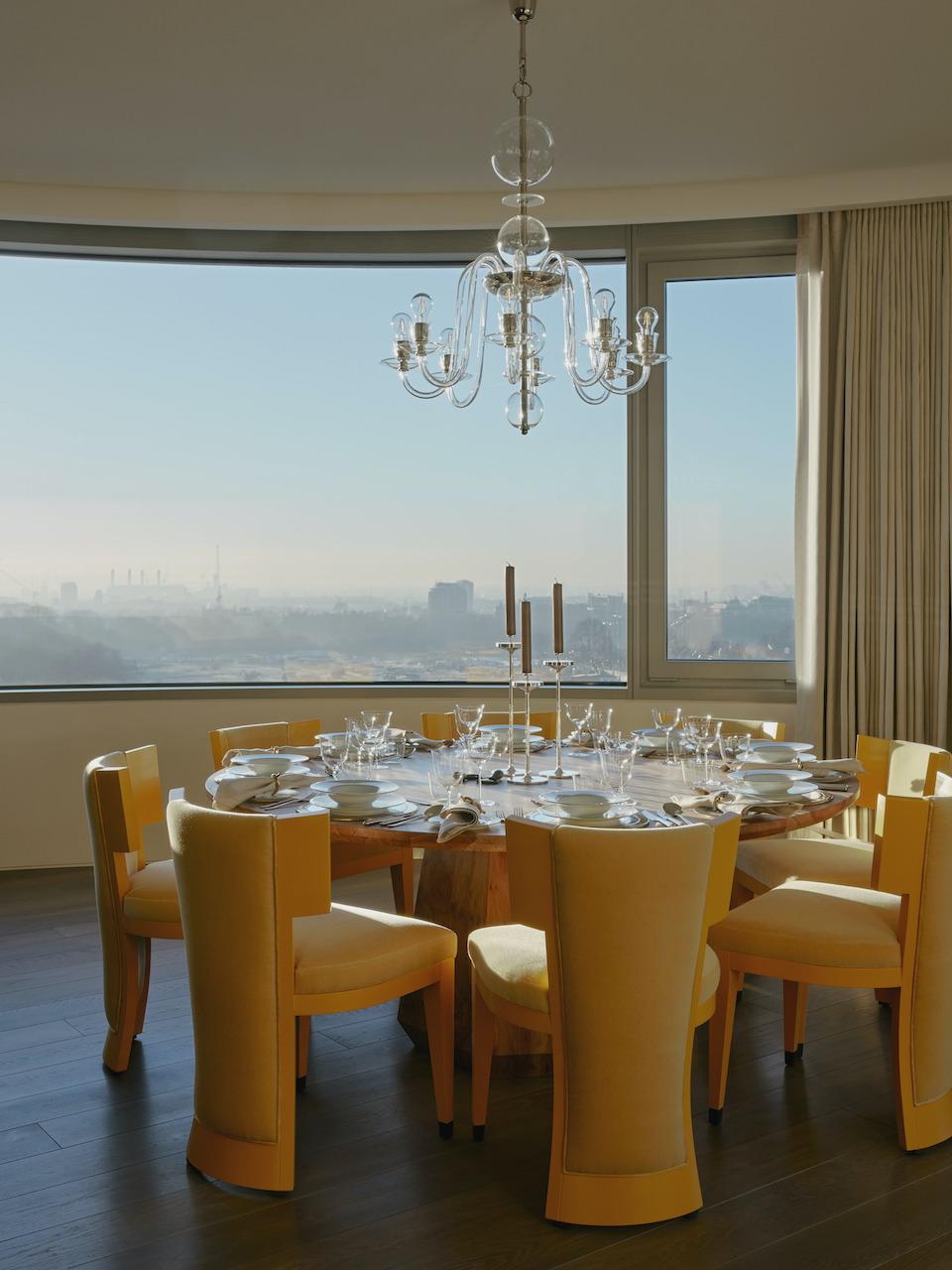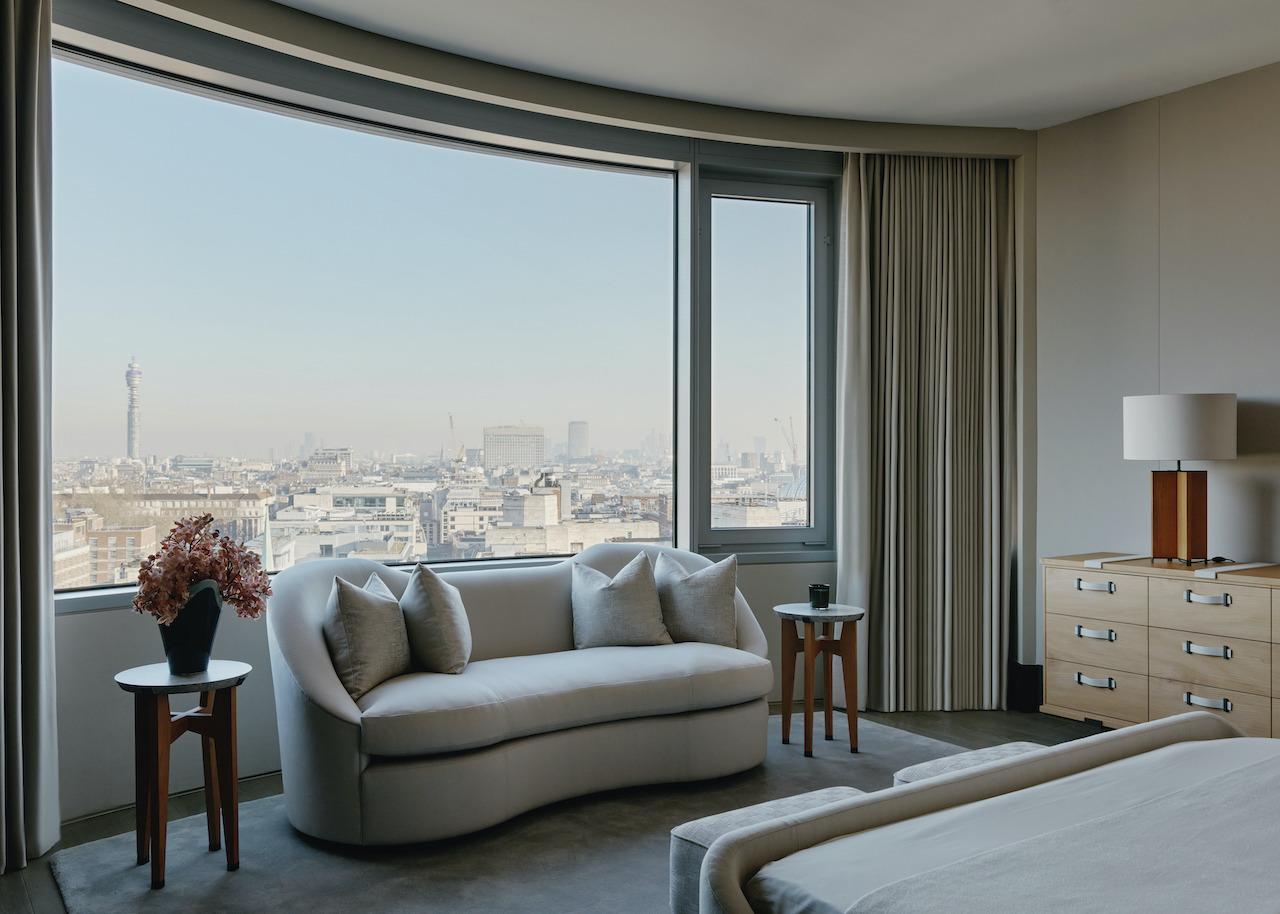 "The Hyde Park views provide inspiration for many of the custom items, giving the interior a sense of place. The studio was asked to celebrate a selection of its famous designs, which presented an exciting opportunity to revisit particular pieces with a new lens, supported by Nick Vinson's curation," says Iain Watson, CEO & Founder at David Collins Studio. "We layered this vision with commissioned British talent to create special pieces for the apartment, ultimately reflecting the best of today's artisans and makers."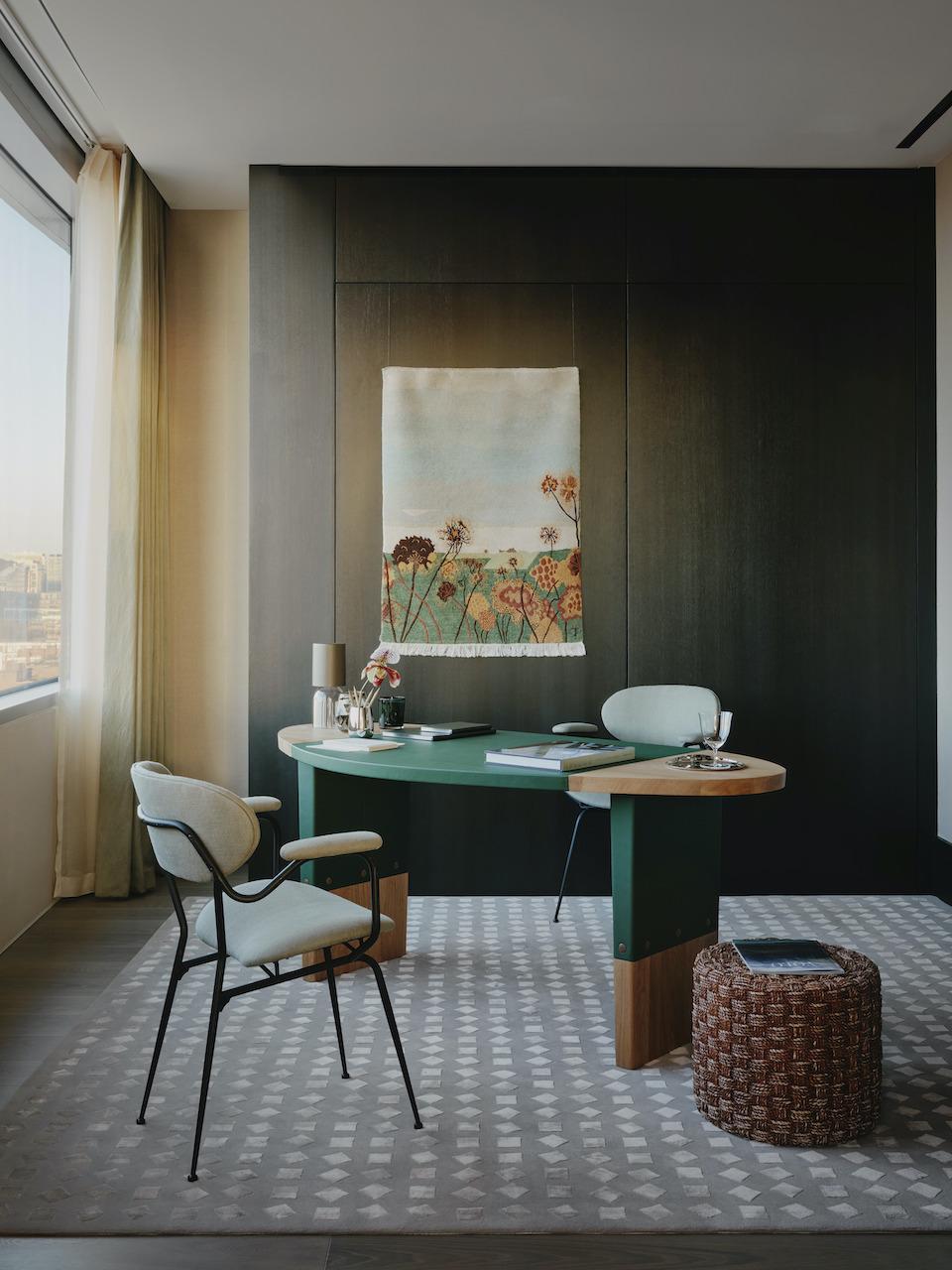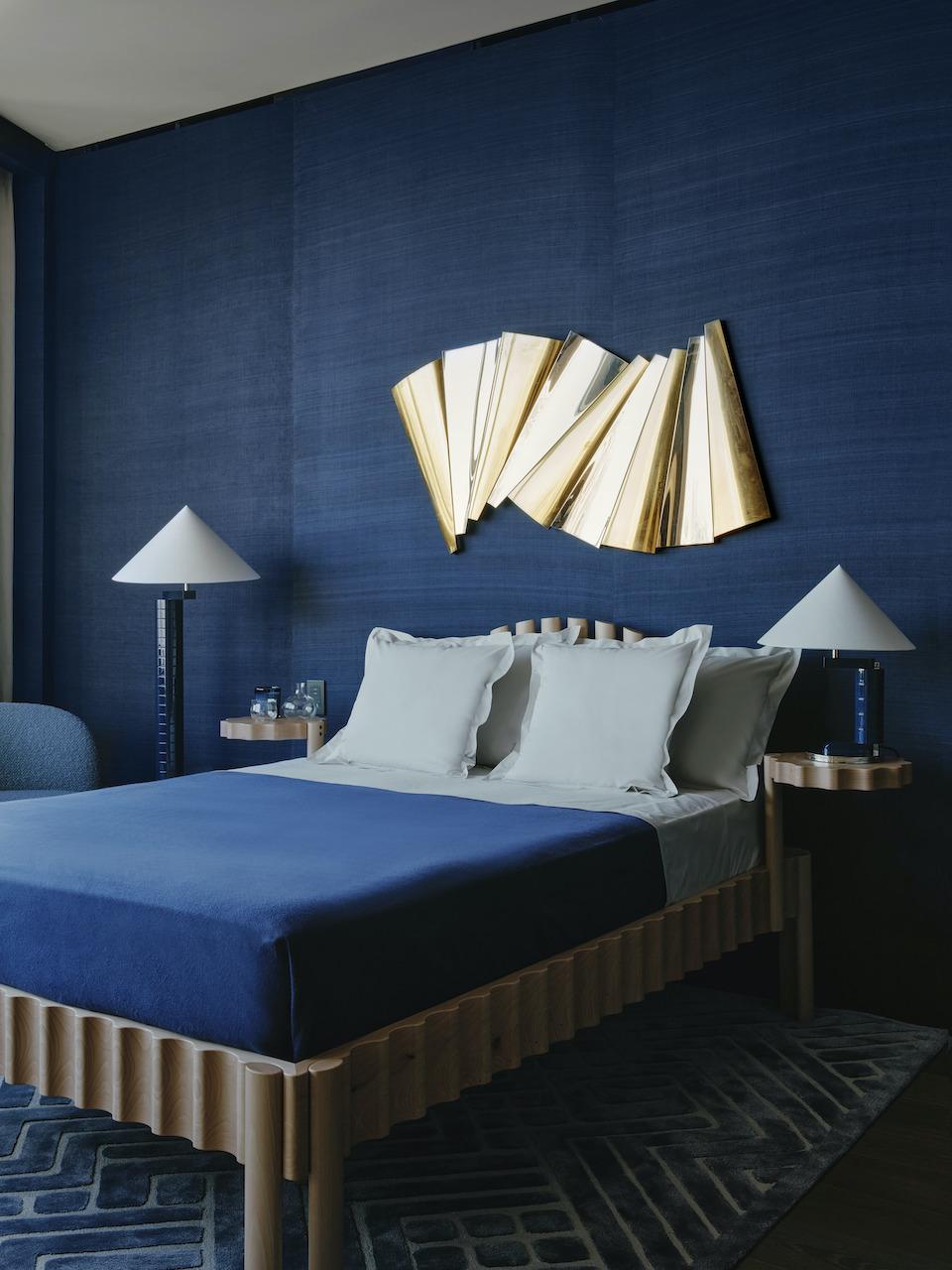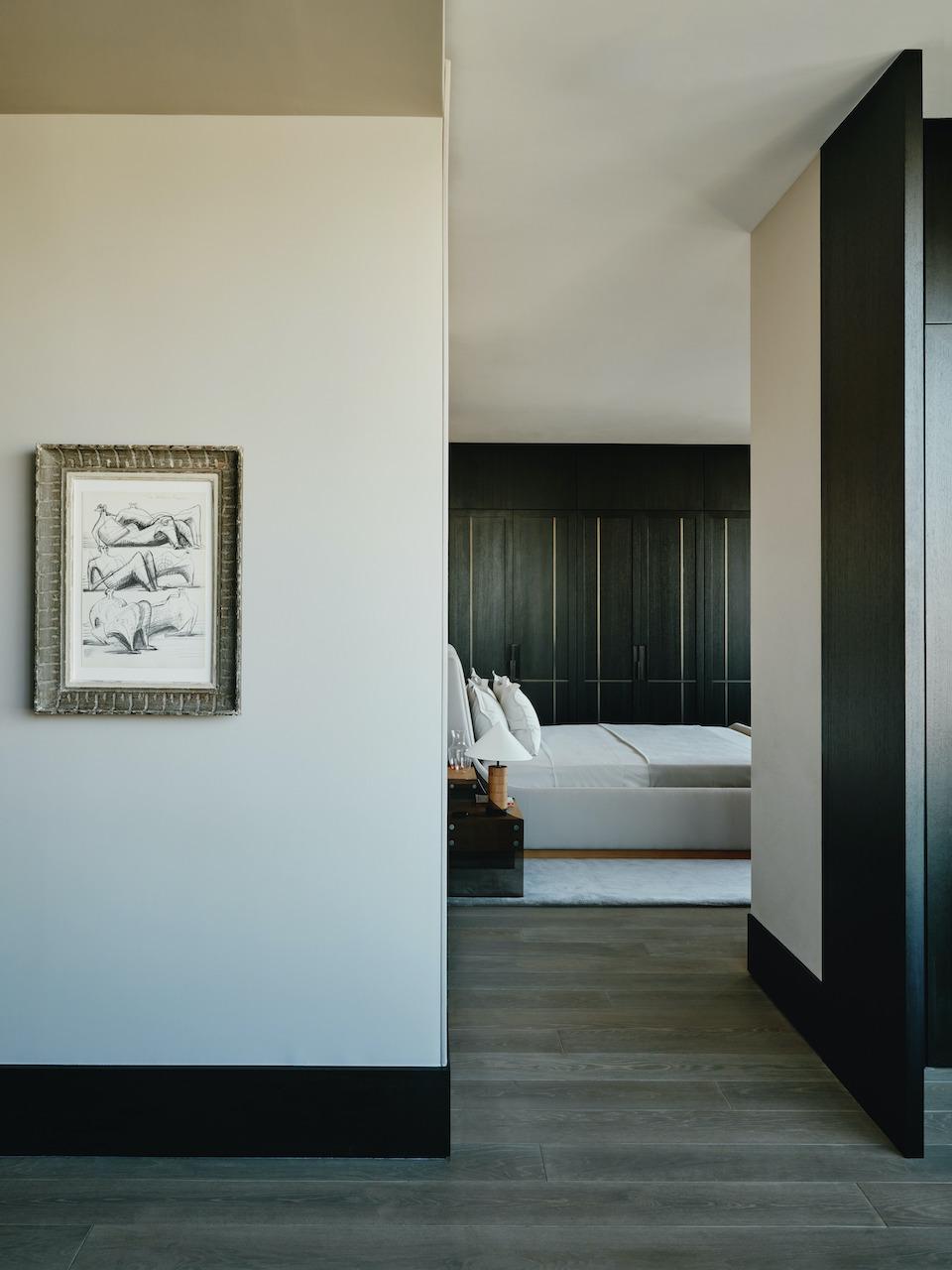 Photo: Kensington Leverne
Project by: David Collins Studio (IG: davidcollinsstudio)