A record-smashing sale at Christie's points to a bright and promising future for NFT art. But is it here to stay?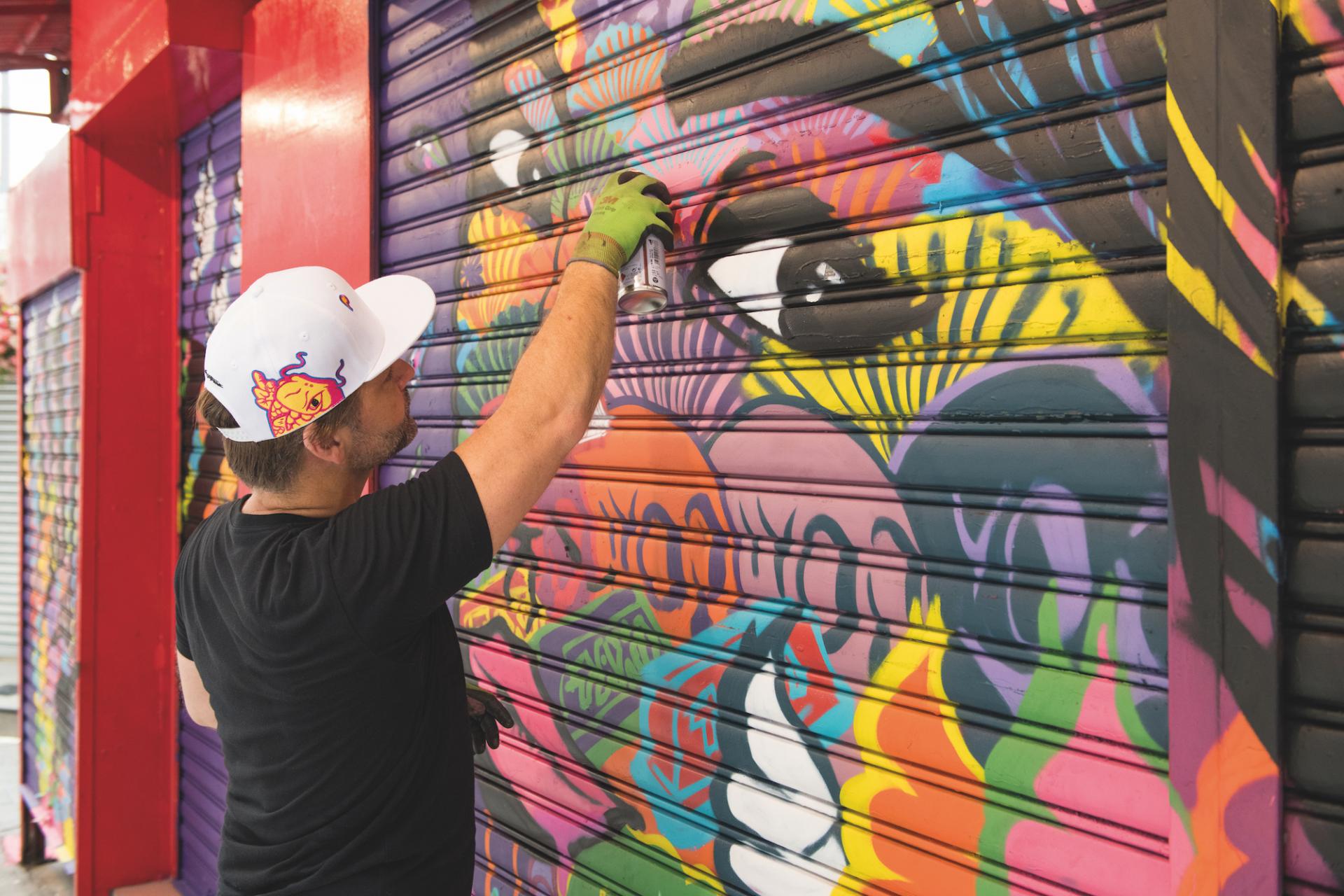 "We just sold our first NFT yesterday!" It's early April, and Hannah Szabo—partner to urban artist and designer Gustav Szabo, who goes by the moniker Szabotage—is telling me about their first sale on OpenSea, the digital marketplace for crypto collectibles and non-fungible tokens, also known as NFTs.
"For $69 million!" Szabotage says. "Just kidding – we sold it for one Ether."
He's referring to the cryptocurrency Ether, which runs on the Ethereum blockchain. On the day of his artwork's transaction, that Ether was roughly equivalent to US$1,967. Not bad for a work of art that no longer exists, at least not in the physical form.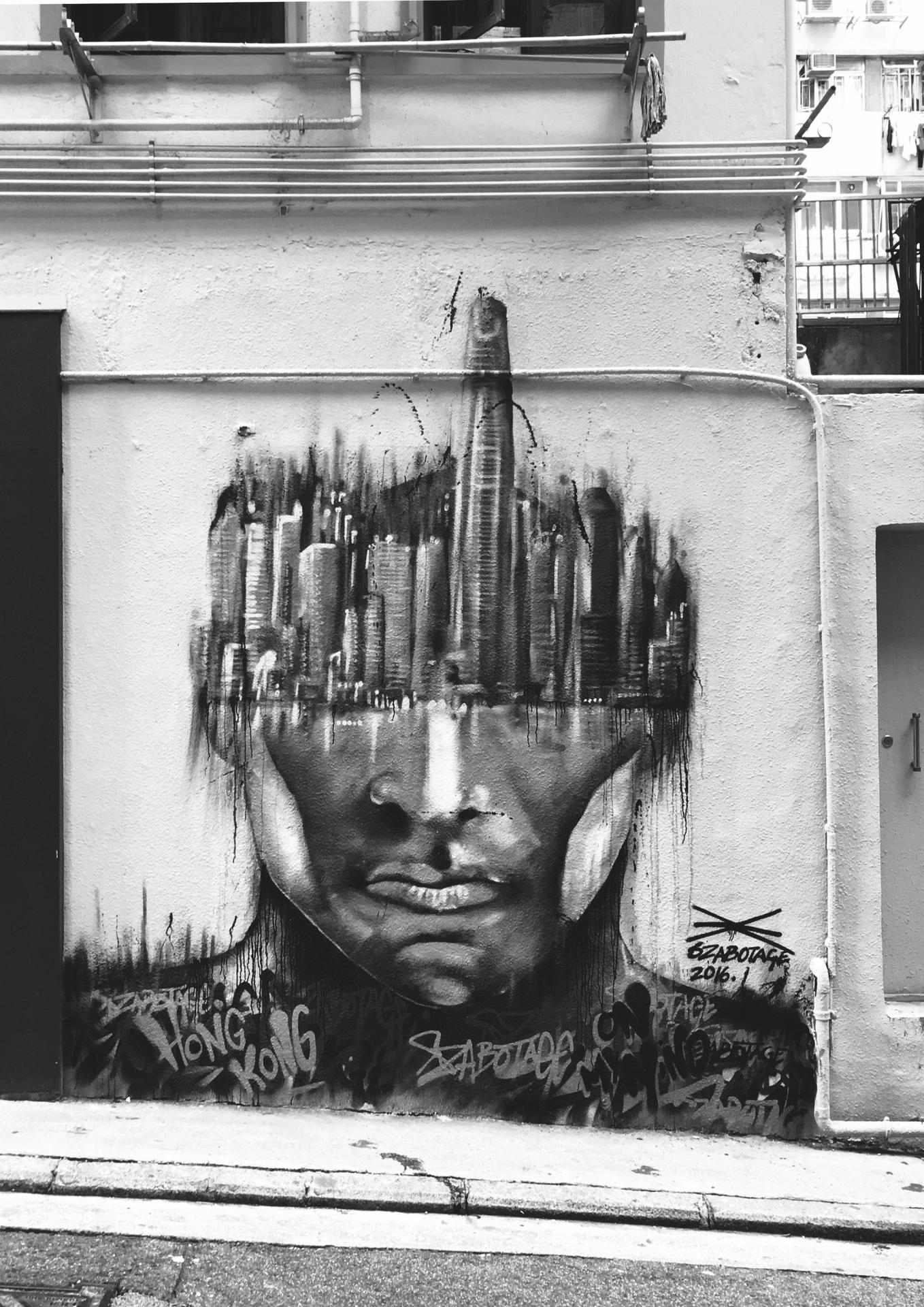 Titled "Hong Kong on my Mind", the black and white piece depicts a face with the Hong Kong skyline emerging from its head. The Brighton-born artist, who moved from London to Hong Kong in 2013, created the mural on Square Street in 2016. And while it's no longer there, "Hong Kong on my Mind" is very much a living work of art in the digital world – one that will last forever, thanks to NFTs.
Here's how it works: fungible tokens, like cryptocurrencies, have identical value; trade one bitcoin for another, and you'll end up with one bitcoin. Non-fungible tokens, on the other hand, are unique digital assets that cannot be replicated. Link a piece of digital art to an NFT, and that will be the only NFT of its kind to exist on the blockchain, a decentralised digital ledger. This NFT permanently records the original author, as well as every transaction it undergoes, documenting every owner it passes through.
So while one could argue that "Hong Kong on my Mind" could be photographed or screenshot any number of times, the only digital edition that carries providence – and real value – is the one tied to the NFT, which now lies in its new owner's digital wallet.
It's the digital equivalent to owning an original painting or vintage car. But does this make NFTs the next big thing in art?
"It already is," says Gillian Howard, co-founder of Apre Artnet, a Hong Kong-based fine art agency focused on art, technology and new media.
"You look at the auction record that happened at Christie's – and I'm not saying that will happen every day, not every digital art is going to sell for $69 million — but it's happening right now, and the chances of it happening again is very likely because the technology is not going to go away."
NFTs aren't new. They've been on Ethereum as early as 2017, although recent headlining sales have pushed the technology beyond crypto circles into the mainstream – from the aforementioned Christie's sale of Beeple Crap's "Everydays: The First 5000 Days", to Krista Kim's virtual reality "Mars House", which sold for more than $500,000 on SuperRare, the NFT art collecting platform.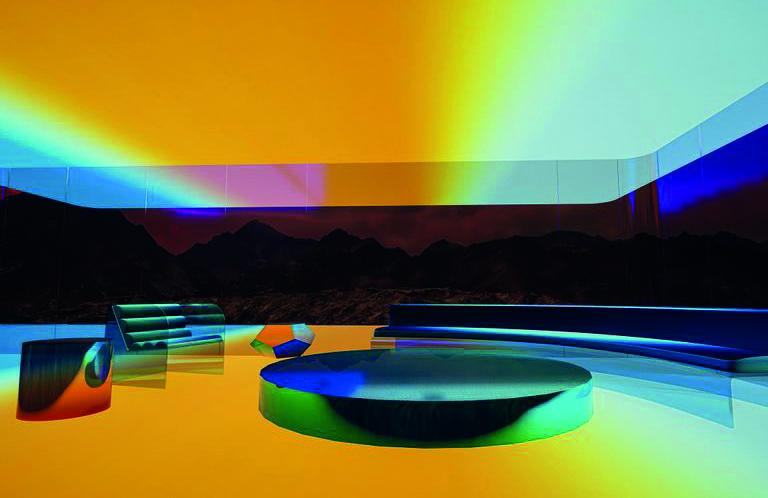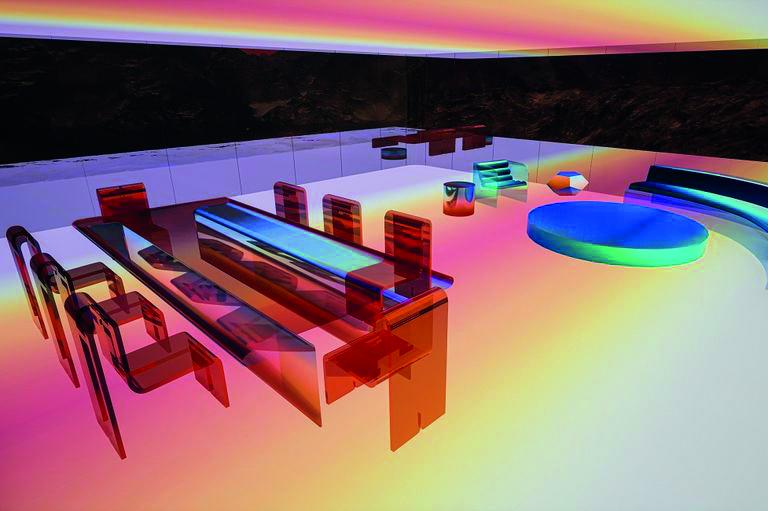 For artists, NFTs offer opportunities to engage with new audiences online – something the pandemic has incentivised, what with reduced in-person gatherings and the increased time we spend on our screens.
Szabotage was first introduced to the technology by Benjamin Rameau, CEO of Smile Research, a trading technology firm focused on niche markets in the cryptocurrency derivatives space. Rameau is also a collector of Szabotage's work.
"Street art doesn't get very much patronage, but I think if you combine it with NFTs, there is the ability to do that," he says. "The fact that it can last forever [on the blockchain] is even more interesting, because street art tends to be taken down or vandalised, or painted on very old buildings that are torn down."
Two months later, Szabotage became the first Hong Kong-based artist to offer his work as NFTs when he dropped two pieces on OpenSea. He's currently working with Apre Artnet's Howard to produce a solo digital exhibition of NFTs and other original artwork – a prelude to the larger Digital Art Fair Asia, slated for December 2021.
"I've never had the opportunity to buy a bitcoin or invest in stocks and shares, but I have an app now that shows me what some of the markets are doing," Szabotage says.
"I'm being introduced to a new world. It's encouraging that we can actively be part of that world."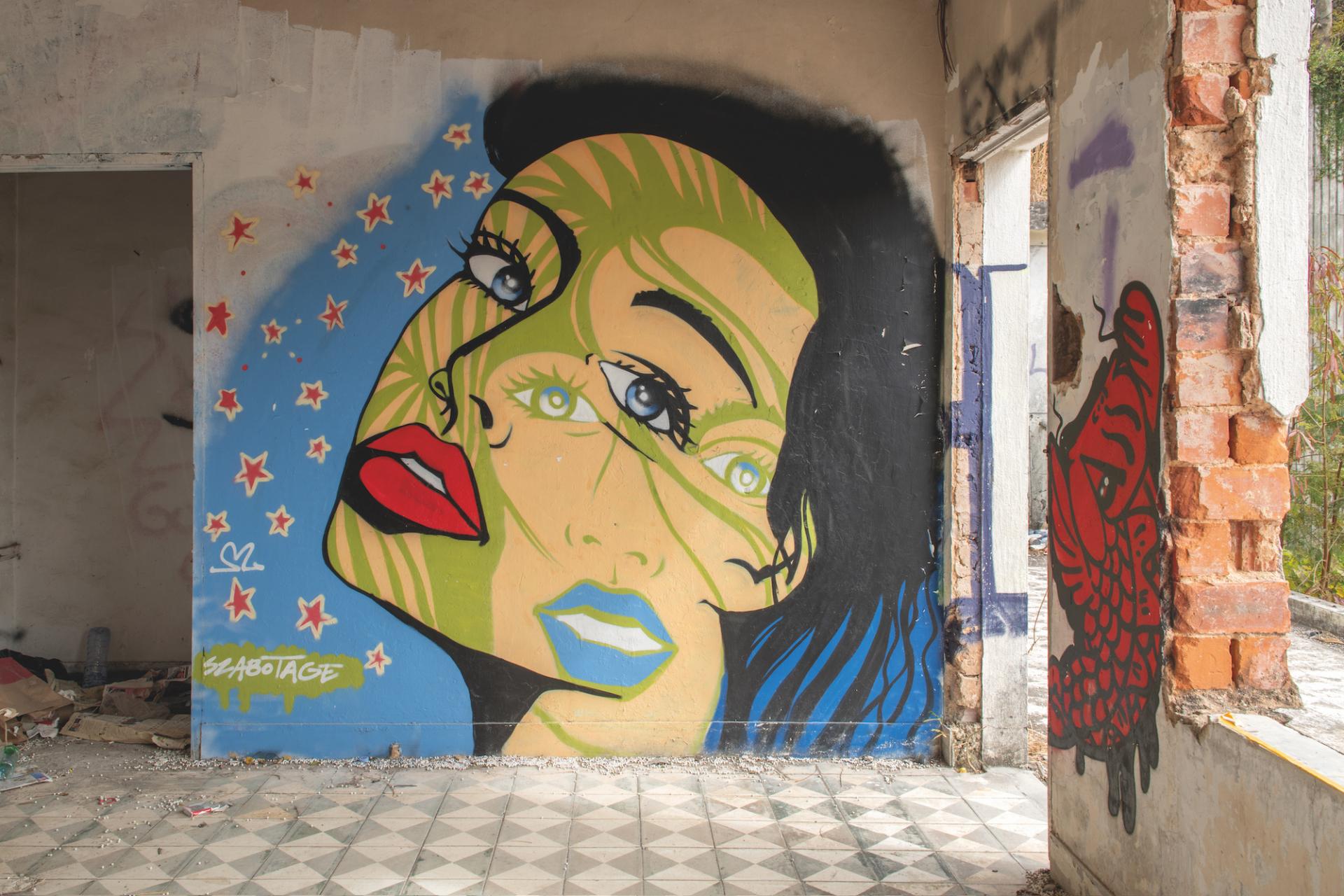 For collectors, NFTs offer something relatively simpler – "a record of purchase, nothing more, nothing less" – is how Roderick Schrock, executive director of Eyebeam, a Brooklyn-based non-profit working at the intersection of art and technology, describes it.
Schrock says while NFTs are here to stay, he doesn't consider the technology an art movement.
"We're at a pivotal moment for artists to engage in conversation about this opening market, but time will tell whether that opens up new opportunities for them," he says.
Rameau shares a similar response, albeit an expanded one: "What you get with NFTs is a digital representation of art, which is on the blockchain and will last forever – and it might be easier to resell than physical art."
That said, Rameau points out the potential for bubbles in the NFT space, thanks to the growing number of low-quality assets being sold for hefty prices.
"I don't really recommend any specific NFT in terms of investment potential, but I do recommend the asset class," he says. "What's lacking in the space right now is infrastructure, which might take a couple of years to appear."
It's a technology with plenty of promise, clearly. And so far, if anyone stands to benefit from it, one could argue that it's the artists themselves. As it should be, perhaps.
"We're thankfully in a moment that demands that we call out bias and inequity in emerging relationships to technology. What if we were to imagine this time as a new beginning for the relationship between intangible art forms, like digital art, and the marketplace?" Schrock says.
"Would that allow us to at least imagine a new point on the horizon, one wherein artists get a fairer slice of the pie?"
It's a future Szabotage is willing to discover.
"We are still exploring [NFTs] as we go along, so it's a bit of a roller coaster, but one we want to be part of," he says. "We're happy to put the effort in and see what happens."