The typical perception of skyscrapers – in Hong Kong, at least – might be that of uniform, boxy buildings or glinting reflective structures. The most memorable projects, in our opinion, are those whose designs prove that they're equally rich in character as they are impressive to look at. We've selected five exquisite structures from Hong Kong and beyond that we find particularly inspiring.
Jockey Club Innovation Tower, Hong Kong
Designed by Zaha Hadid Architects, the 15-storey tower functions as the Jockey Club Innovation Tower (JCIT) for the Hong Kong Polytechnic University School of Design and the Jockey Club Design Institute for Social Innovation. Spanning over 160,000 sqft and accommodating up to 1,800 students and staff, it also provides plenty of space for design studios, labs and workshops, exhibition halls and classrooms. While fluid composition is key to its interiors, encouraging interaction, it also successfully creates a multidisciplinary environment for its collective of research communities.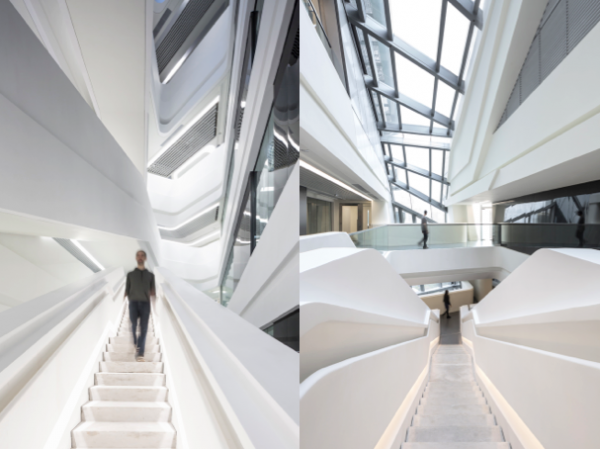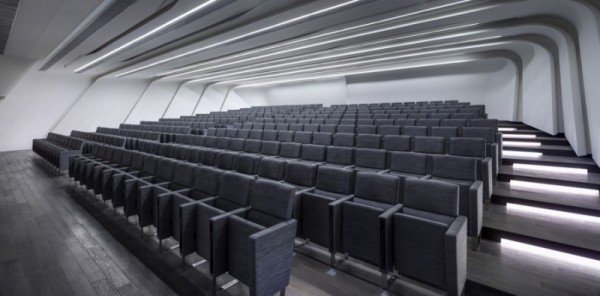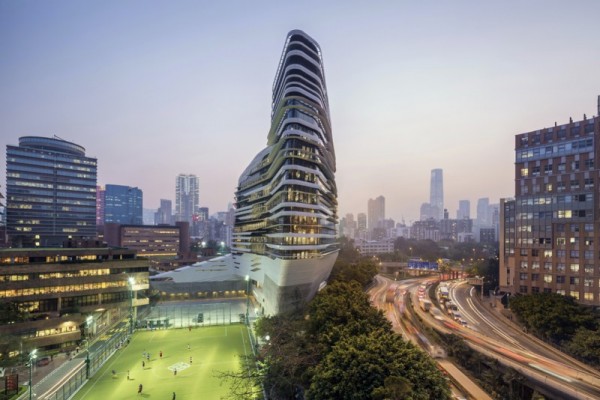 The Interlace, Singapore
OMA has created The Interlace, a network of 31 apartment blocks stacked in a hexagonal arrangement around eight generous courtyards. Here, a community is formed via a multitude of shared outdoor spaces. The large-scale residential development by CapitaLand Singapore also adds a welcome oasis of greenery in Singapore's dense urban environment – its extensive roof gardens and landscaped terraces provide ample green areas and gained the development the Universal Design Mark Platinum Award and Green Mark GoldPLUS Award from Singapore's Building and Construction Authority.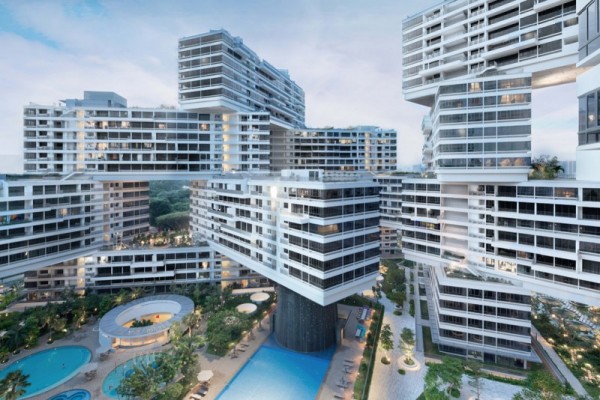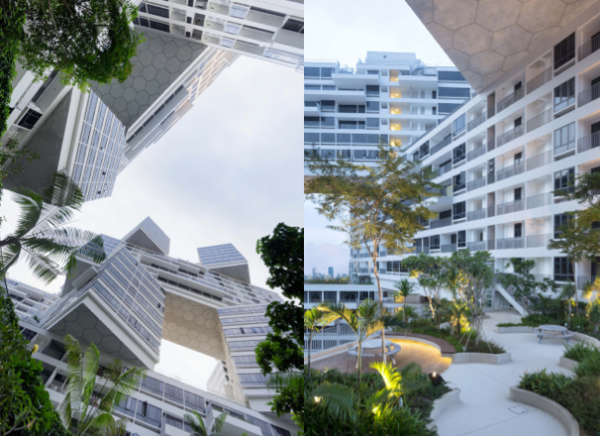 Landmark in the Lusatian Lakeland, Germany
Made of weatherproof Corten steel, the Architektur & Landschaft-designed 30-metre-high observation tower in Senftenberg acts as a physical representation of the history and transformation of the area, a former coalmine turned tourist spot by replacing disused mining holes with big lakes. The raw, untreated surface reveals an appealing aged layer of reddish-brown patina as day goes by, while the hollowness and thinness of the construction create a one of the kind acoustic experience for its visitors as they enjoy the panoramic view of the lake landscape.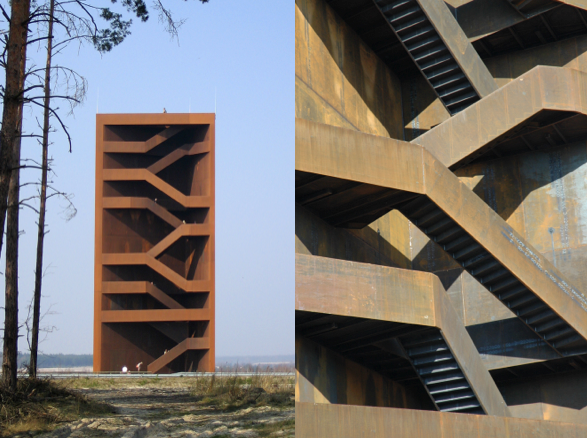 Vertical Forest, Italy
Composed of two residential towers measuring 80 and 112 metres respectively, the Vertical Forest is a sustainable residential project that is home to thousands of plants. The Boeri Studio's project is an ideal combination of high-density residential development and reforestation in city centers. Its extensive scale of plantation is the equivalent of a hectare of forest, and is believed to be able to filter dust particles and help to depollute the city.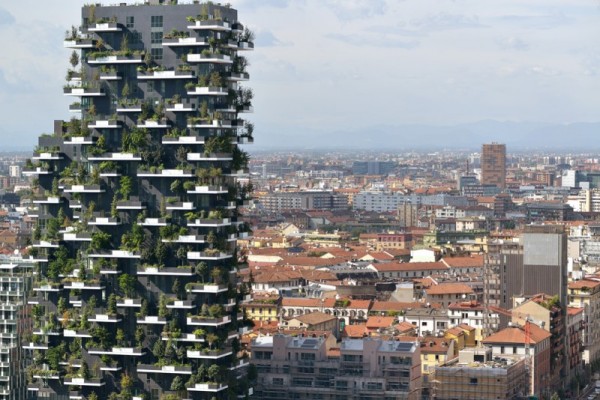 The Home Building, France
Spearheaded by Hamonic + Masson & Associés, the Home Building is the first residential high rise constructed in Paris since the 1970s. Harking back to the city's roots while simultaneously looking forward to the future, the residential building has a unique architectural style that signifies Paris' transition from a horizontal city with imposed height restrictions to a vertical one with a dynamic and rich skyline.