Design studio Nenmar remakes a 1,615-sq.ft. penthouse apartment by envisioning a boat-like interior where every nook and corner is made functional.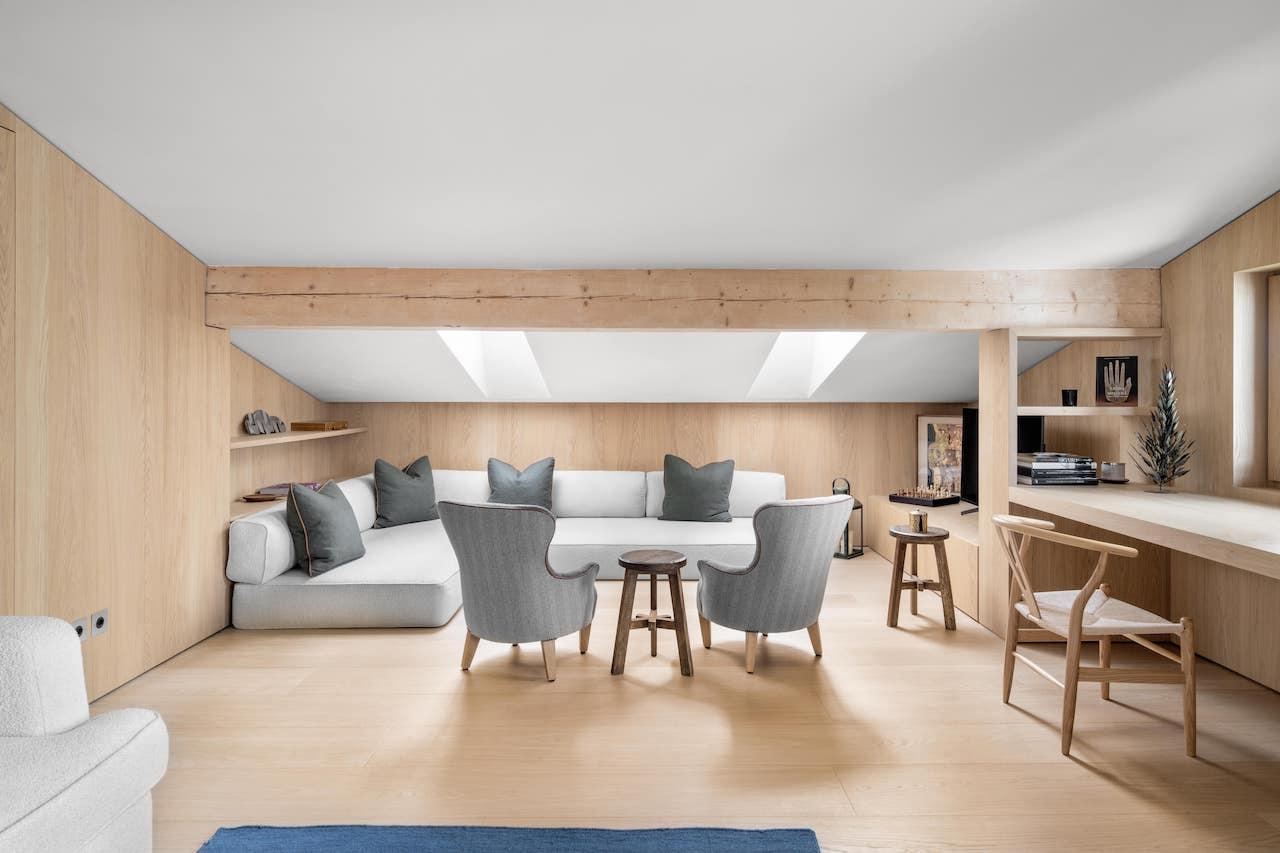 The house owner wants to remodel the dwelling to give priority to the living area wherein to entertain his guests without space constraints. And so the Nenmar team moves the existing kitchen away from the main façade, freeing up space for daily use and connecting people living in it with the outdoor view.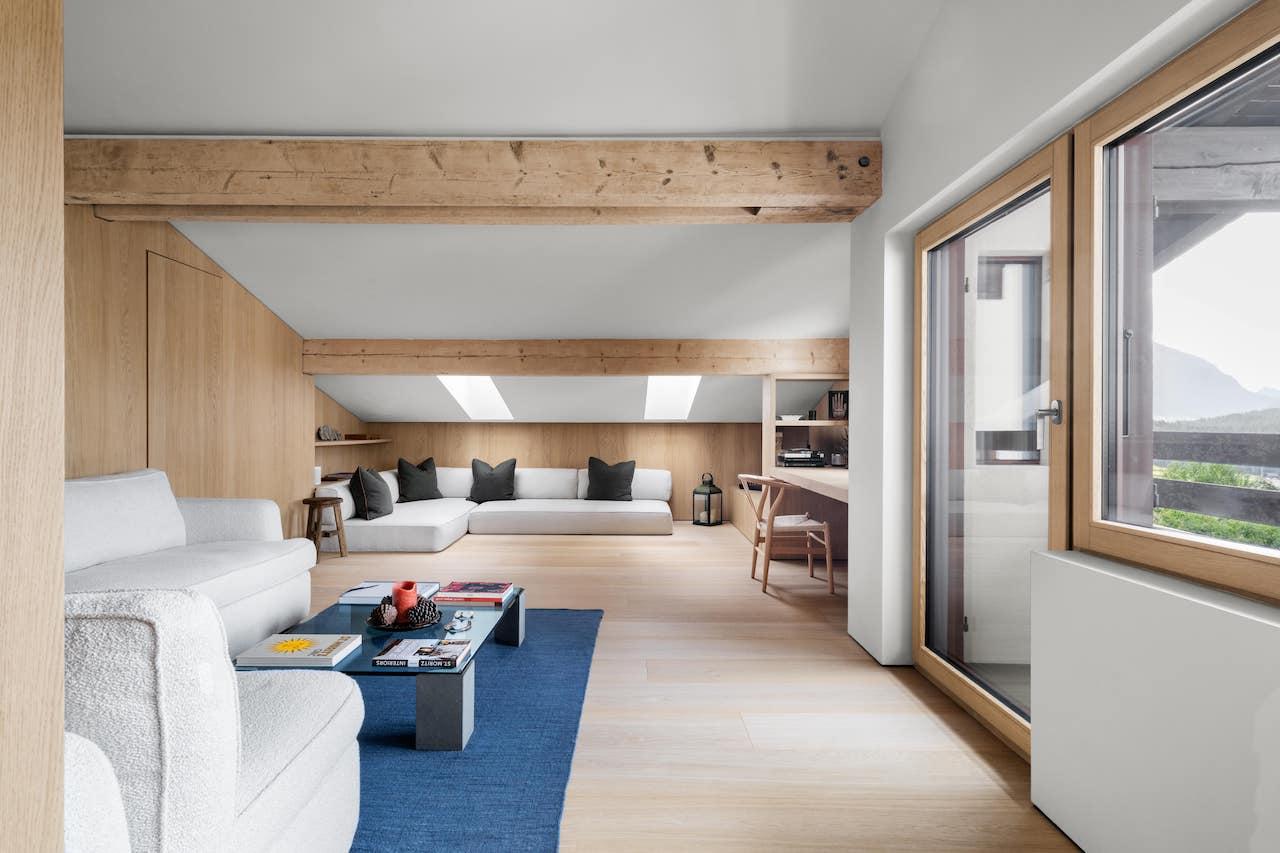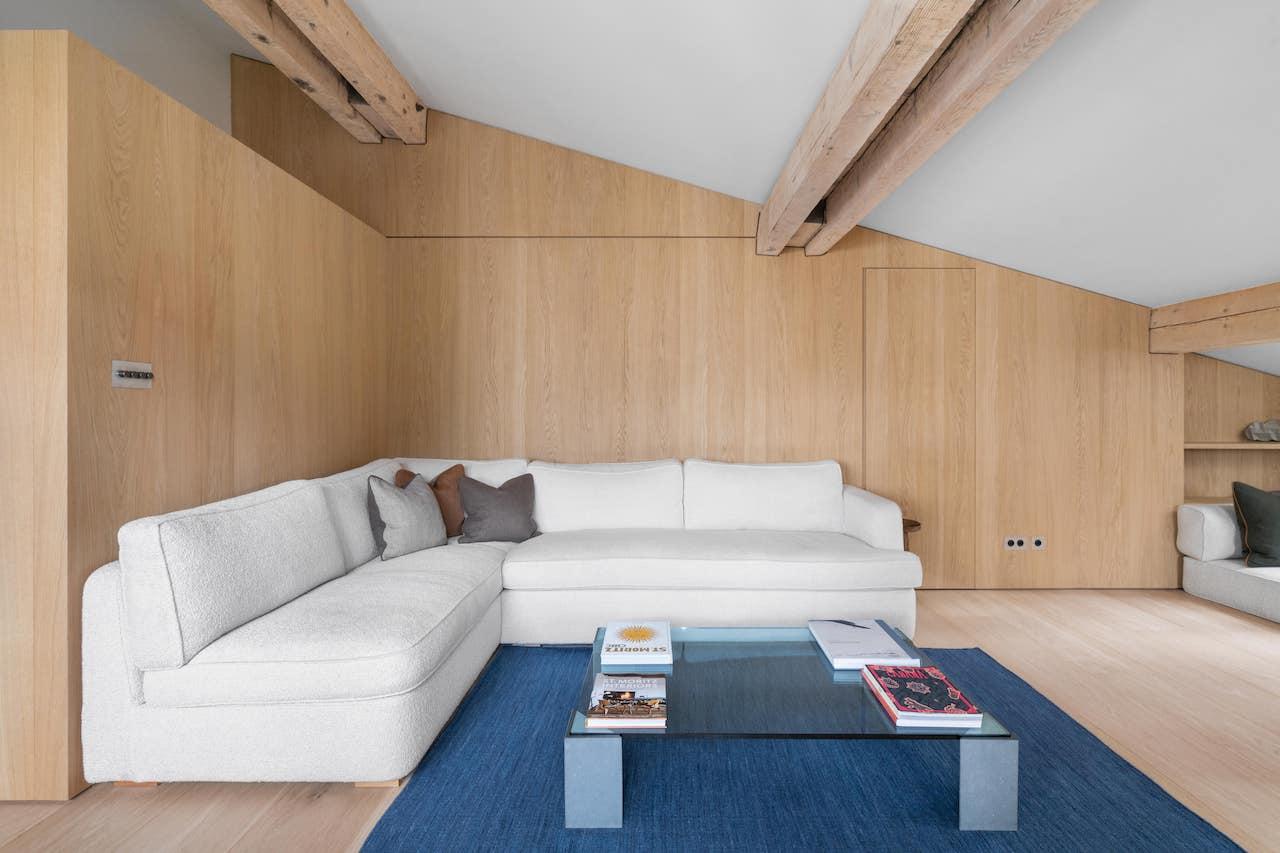 Concealed doors work to hide rooms and functional spaces, leaving the formal integrity untouched. While the existing timber beams are retained, fixed furniture and soft furnishings are tailor-made to measure. Natural materials like knotless natural oak water-based finish, Matraia stone honed and limestone make the home very alluring.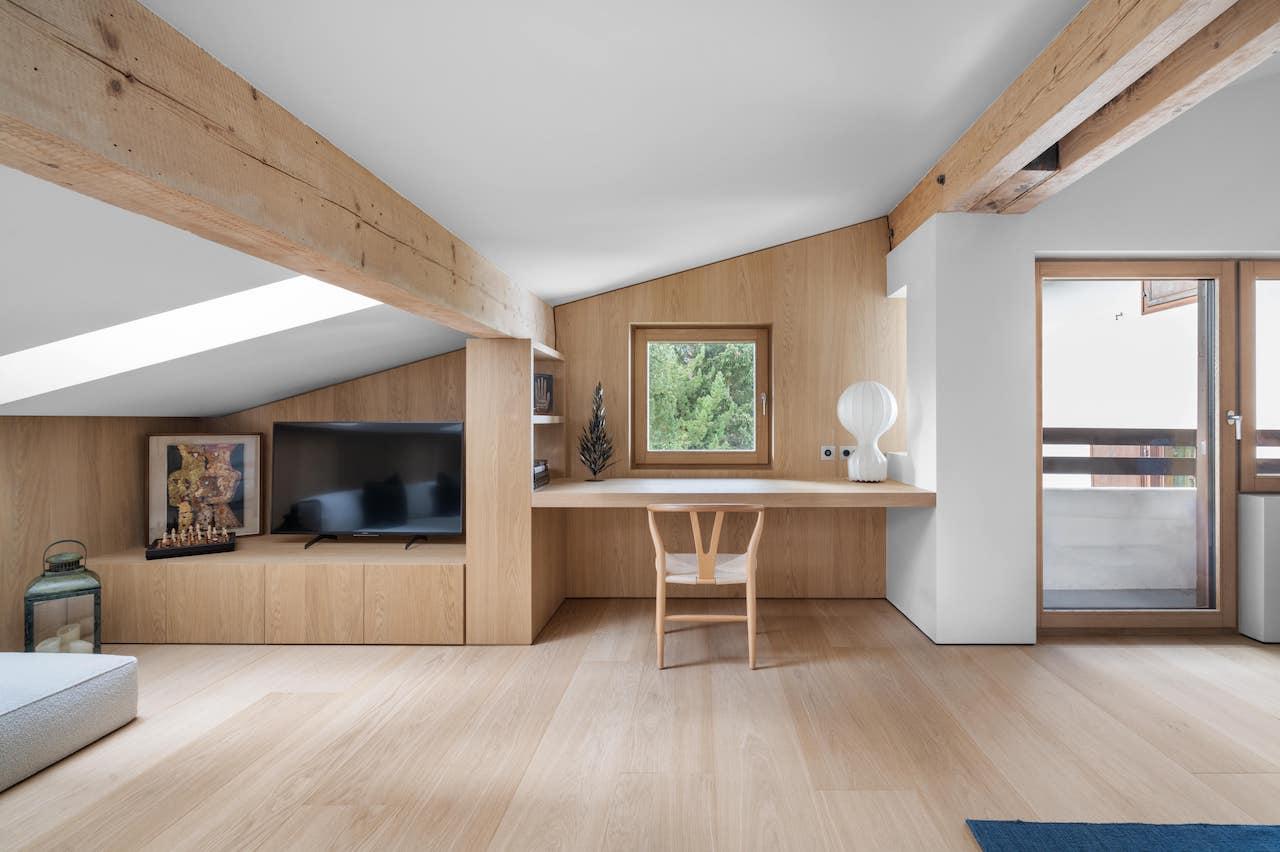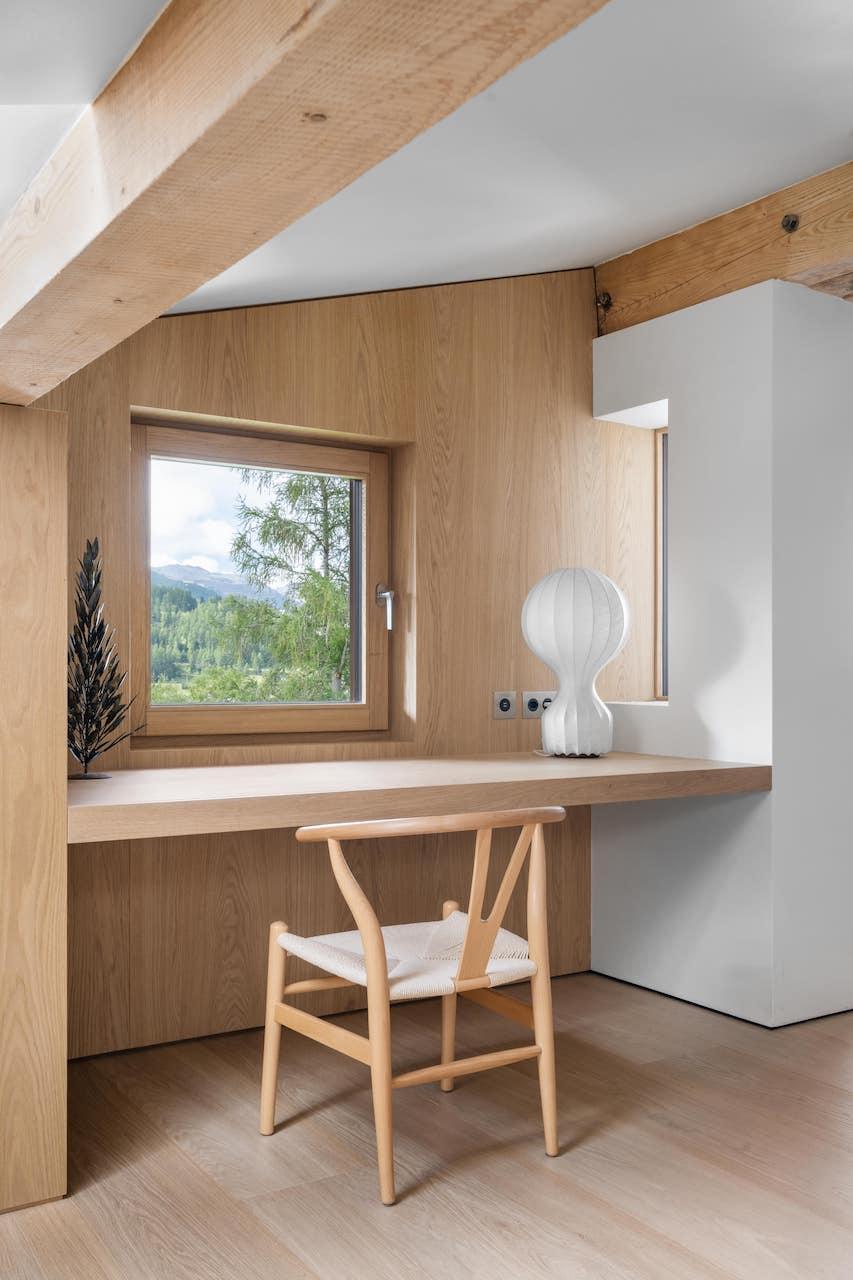 There's also an environmentally conscious quality to the project: the timber used throughout the property is sourced from an old barn that's being demolished and restored to its original finish. The Matraia stone is reused from a waste stone block, which determines the size of the two sinks; and natural limestone render finishes the wall.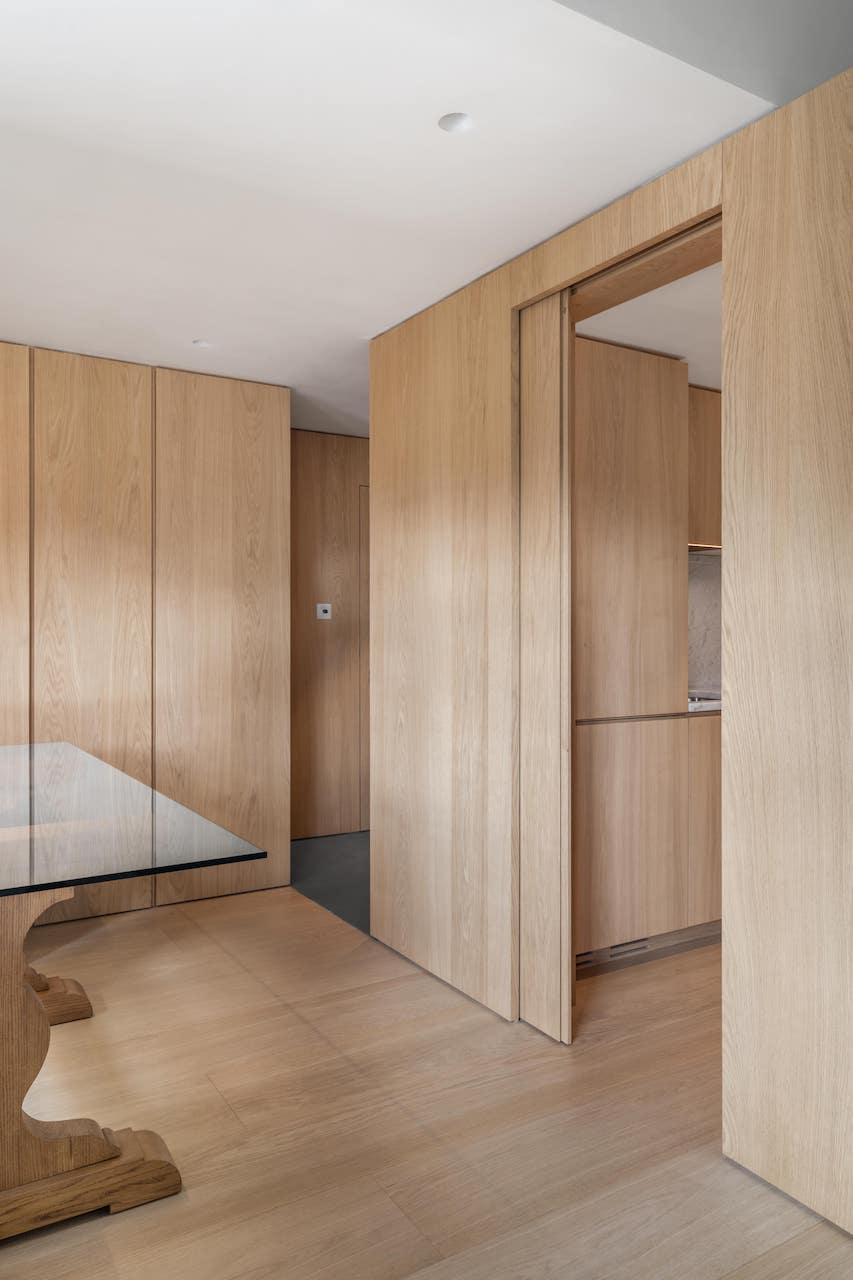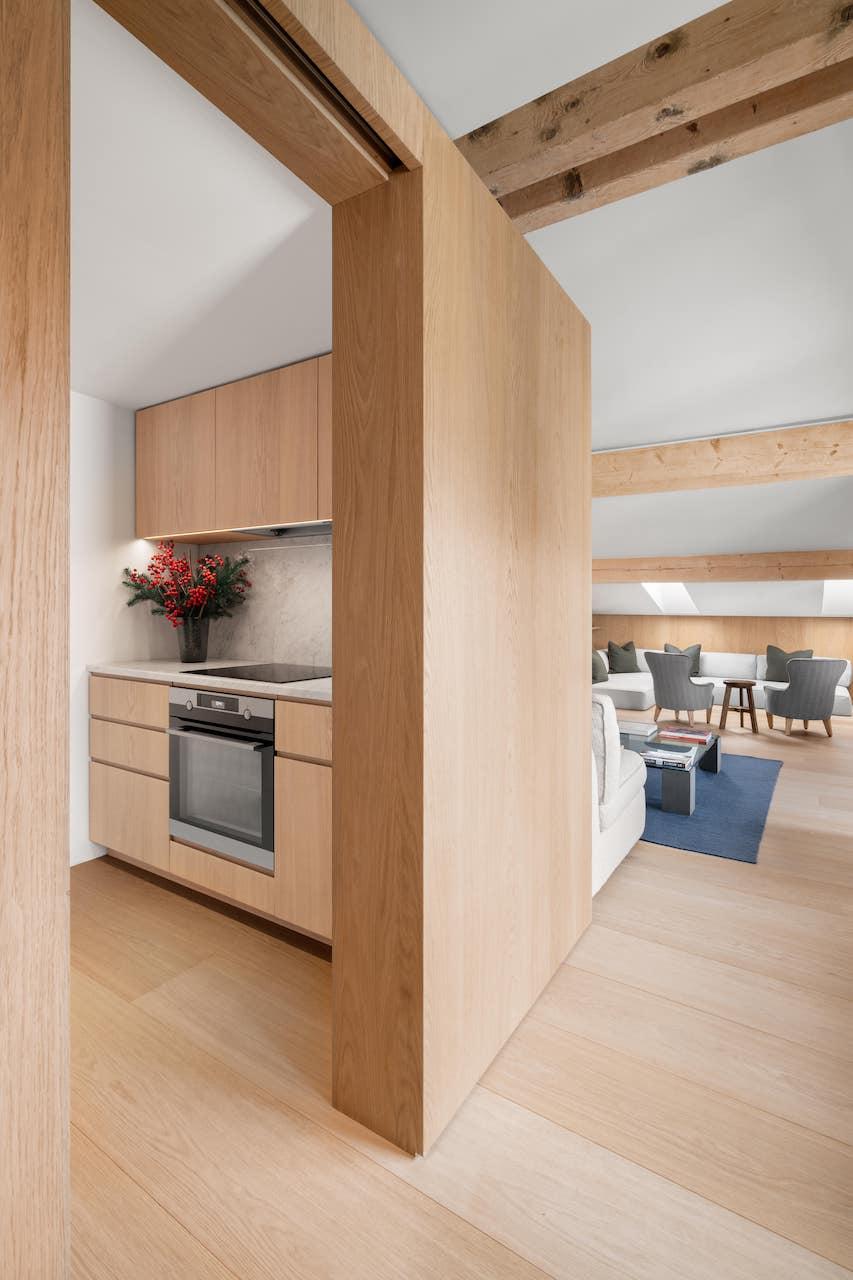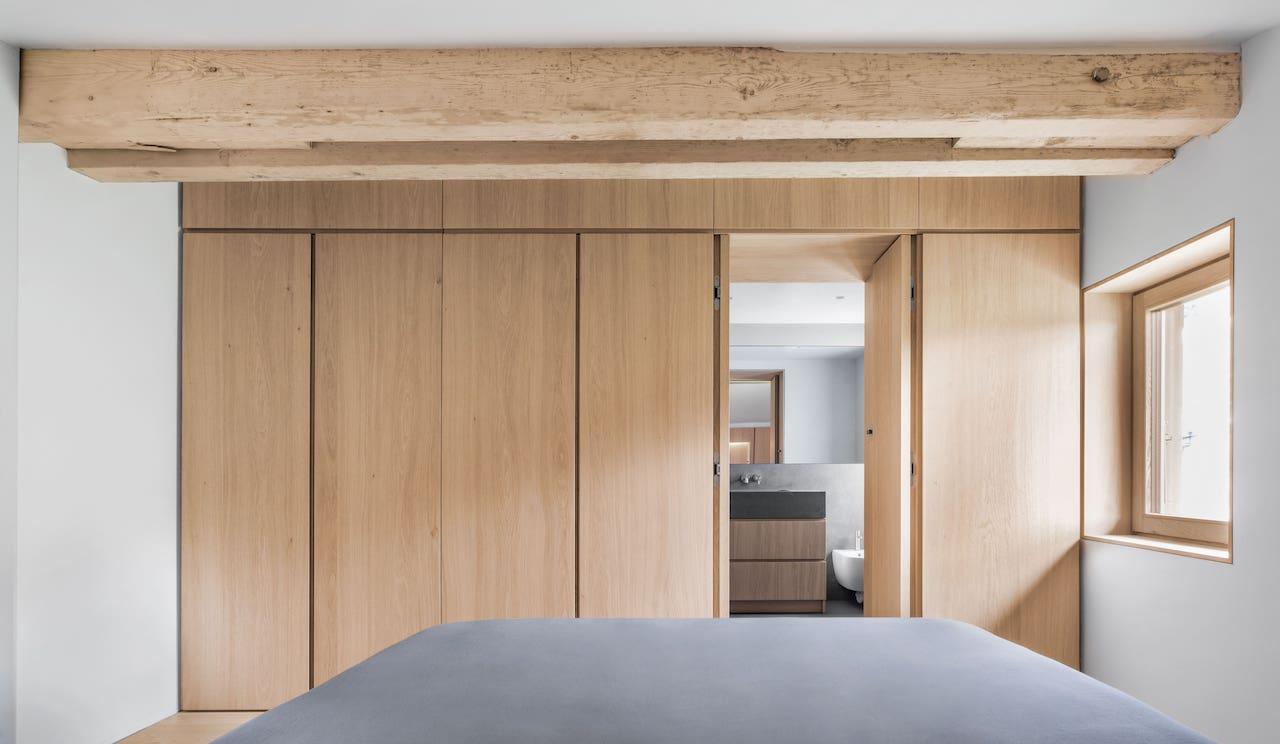 Photo: DSL Studio