Interior designer Katharine Pooley gives a Cotswolds-style house in the Oxfordshire countryside a complete makeover.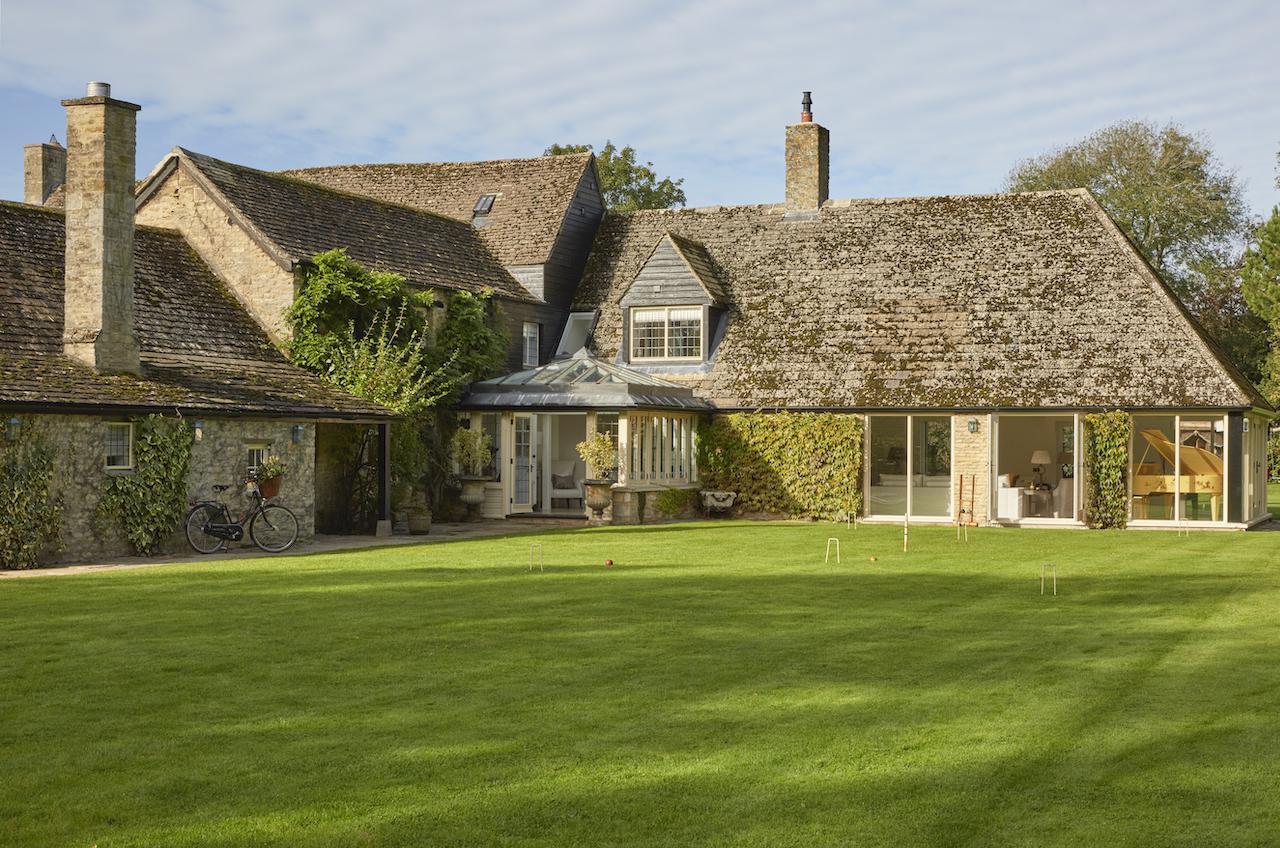 Willow House, a Grade-II listed Cotwolds-style building in the picturesque Oxfordshire countryside, has a history dating back to the late 17th century. For interior designer Katharine Pooley, refurbishing this picture book-perfect 7-bedroom house takes over two years and is carefully undertaken to pay tribute to its charming architectural bones.
The property has been vacant for some years before an English family with young children takes over. Pooley transforms the building into a lighter, brighter, and more contemporary space, complete with a sizeable extension and reconfigured internal layouts.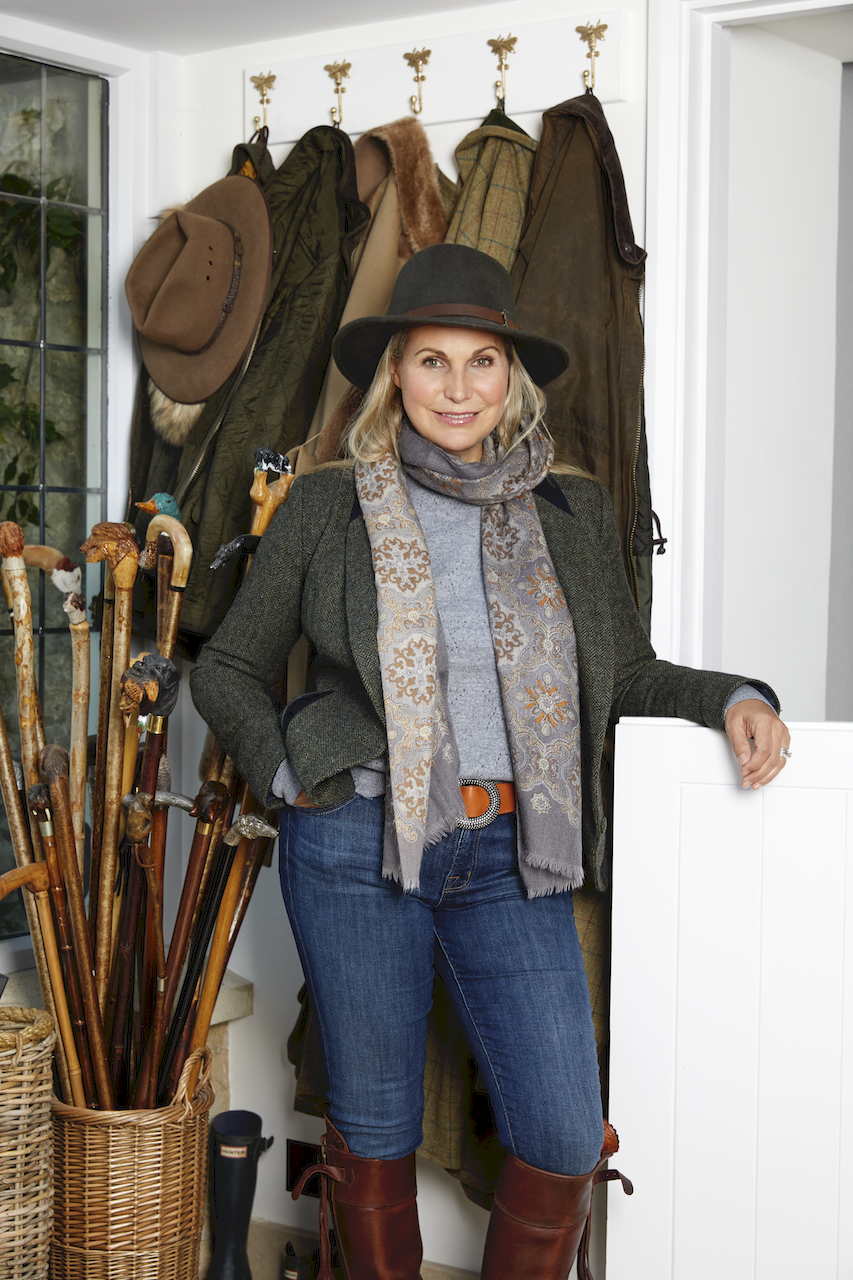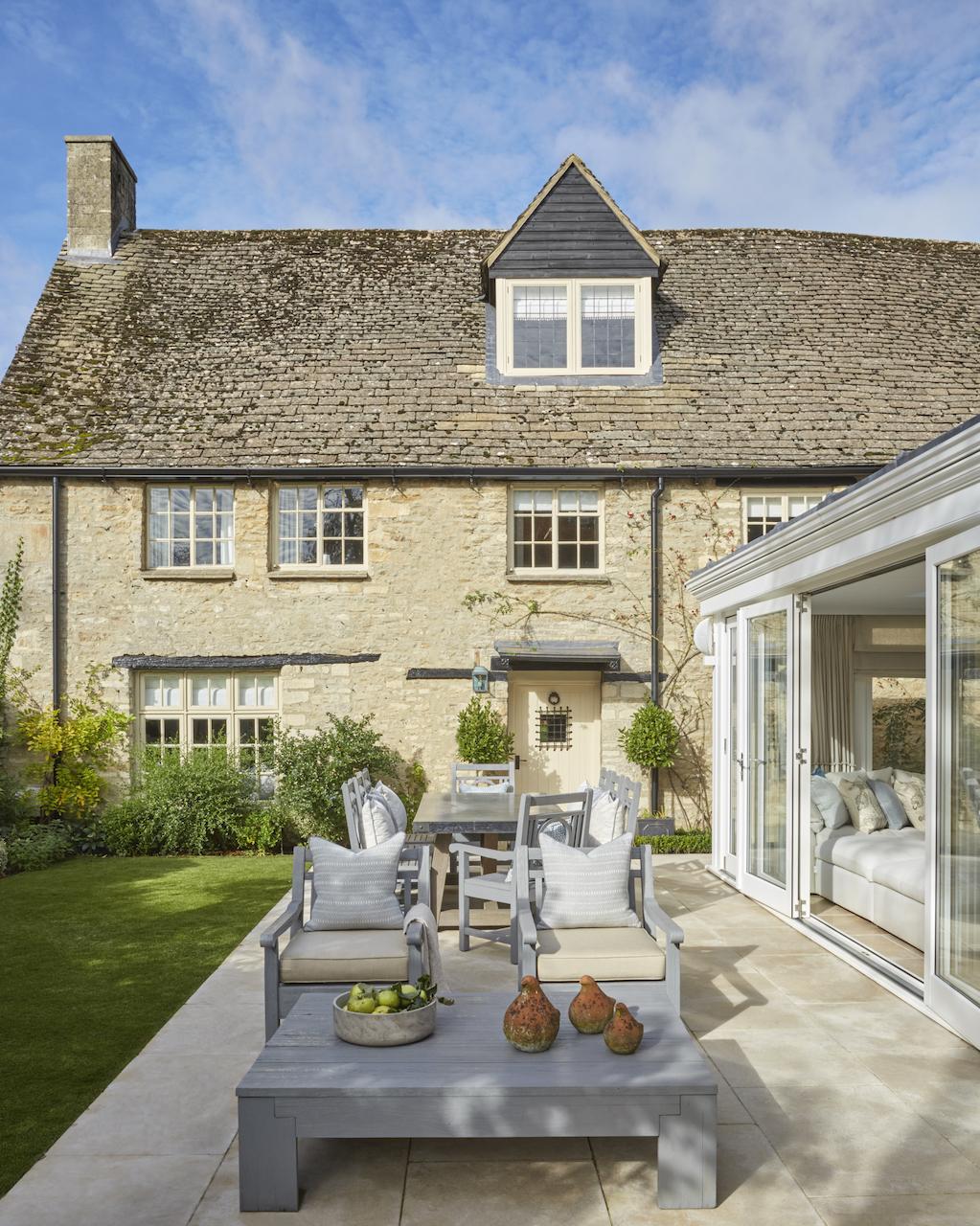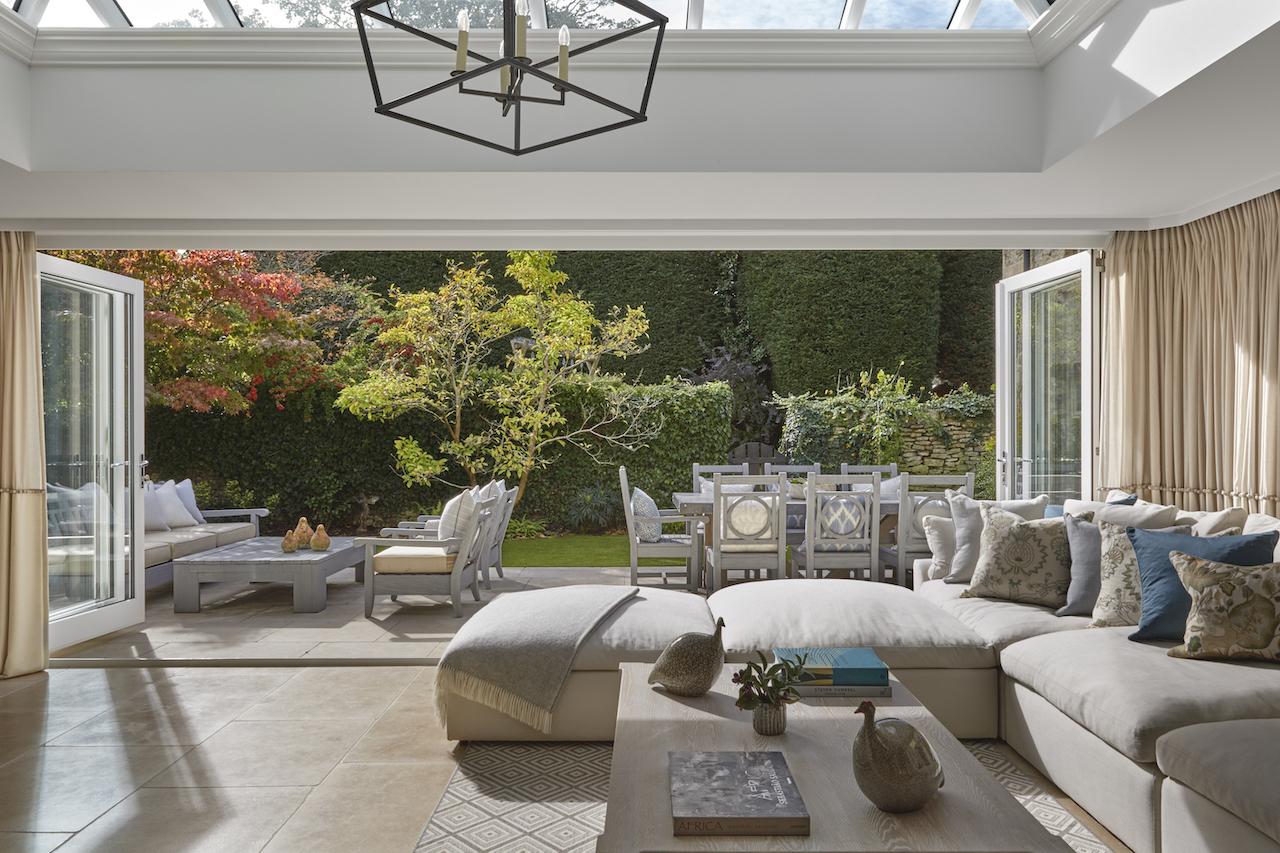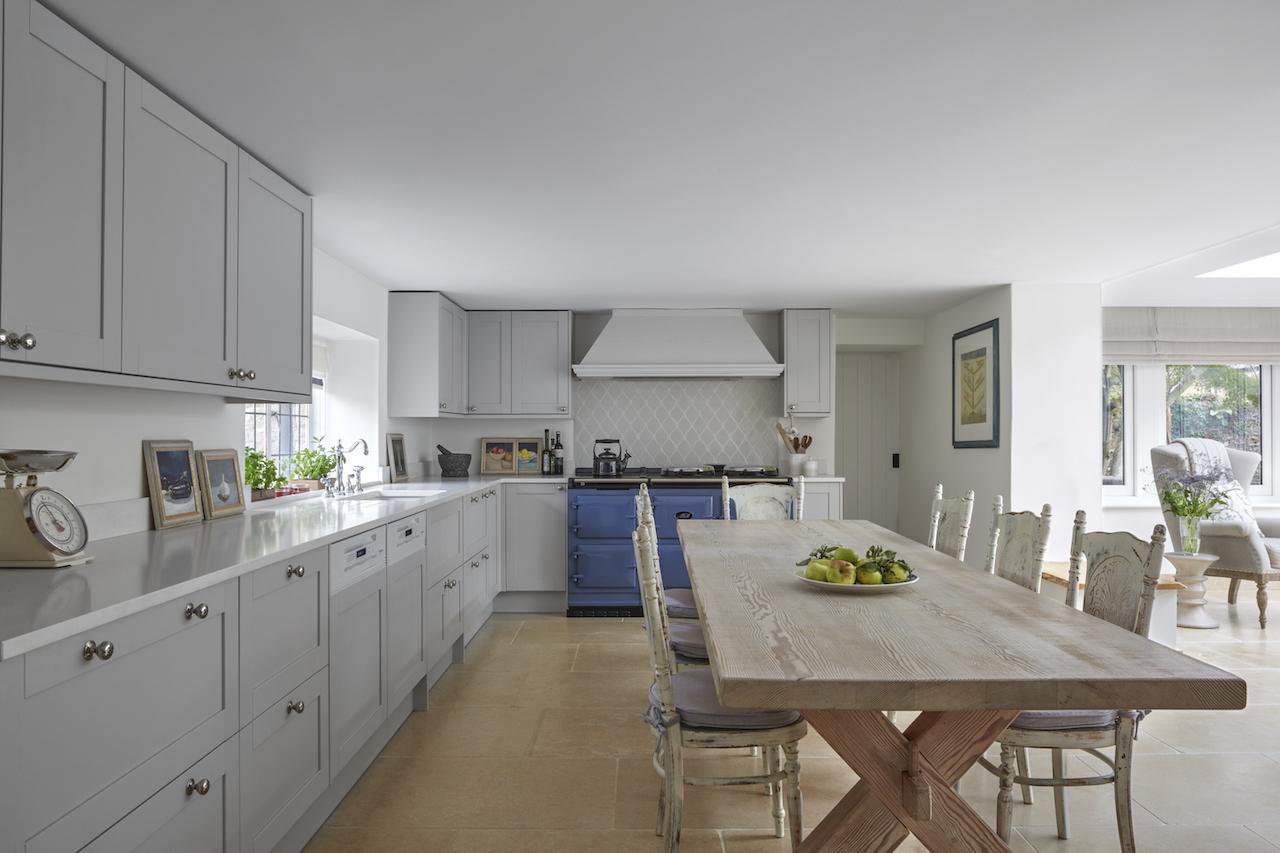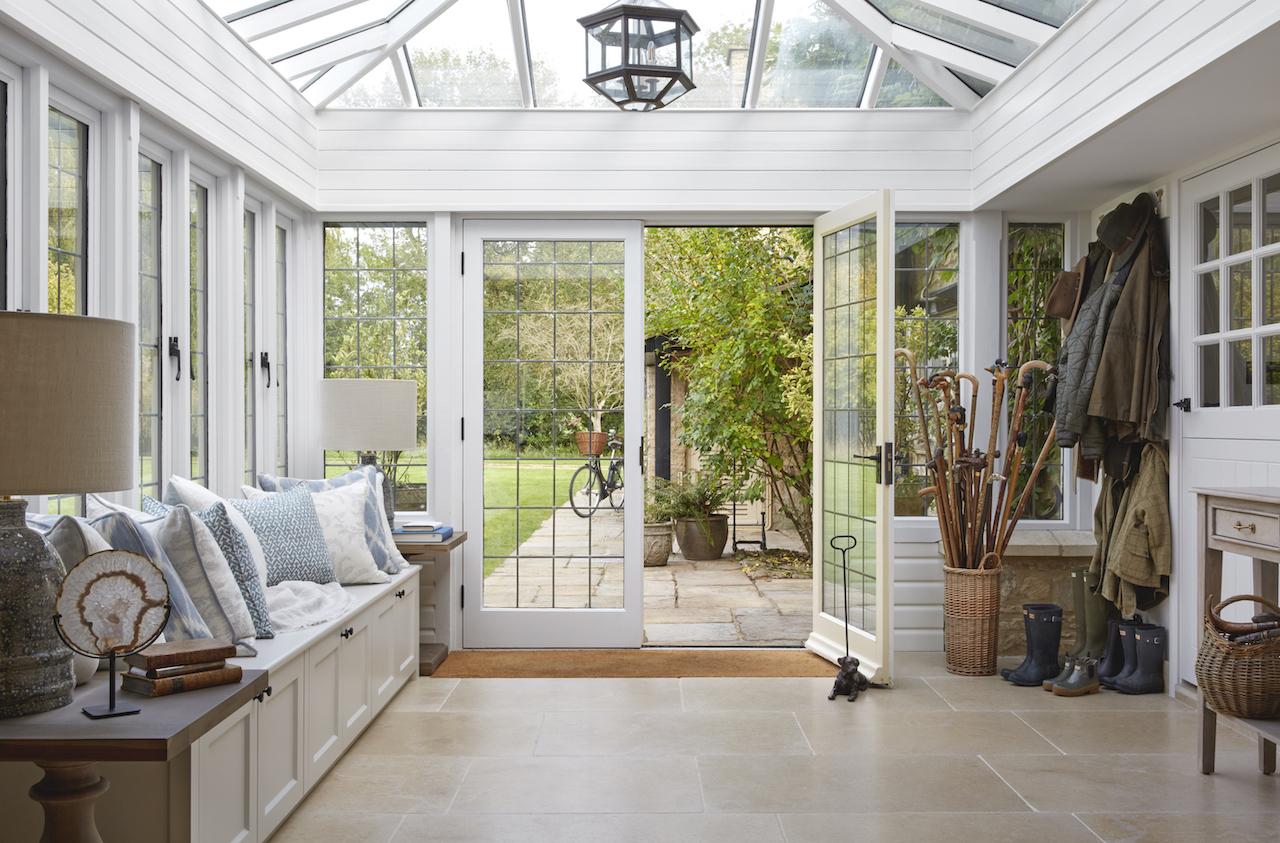 Drawing inspiration from the sprawling garden setting, Pooley incorporates colours from nature, referencing the cool tones of the River Cherwellthat meanders through the gardens and gives the property its original raison d'être as a working watermill.

On the first floor, a soft blue and grey palette perfectly balances the warm tones of the lime-washed timber beams and Cotswold limestone. The new orangery, piano room, formal living room, dining room and kitchen are bathed with natural light that seamlessly flows from one place to the next. Pooley also adds warmer tones and antique furniture to the more intimate study, playroom, and fireplace snug for a cosier feel.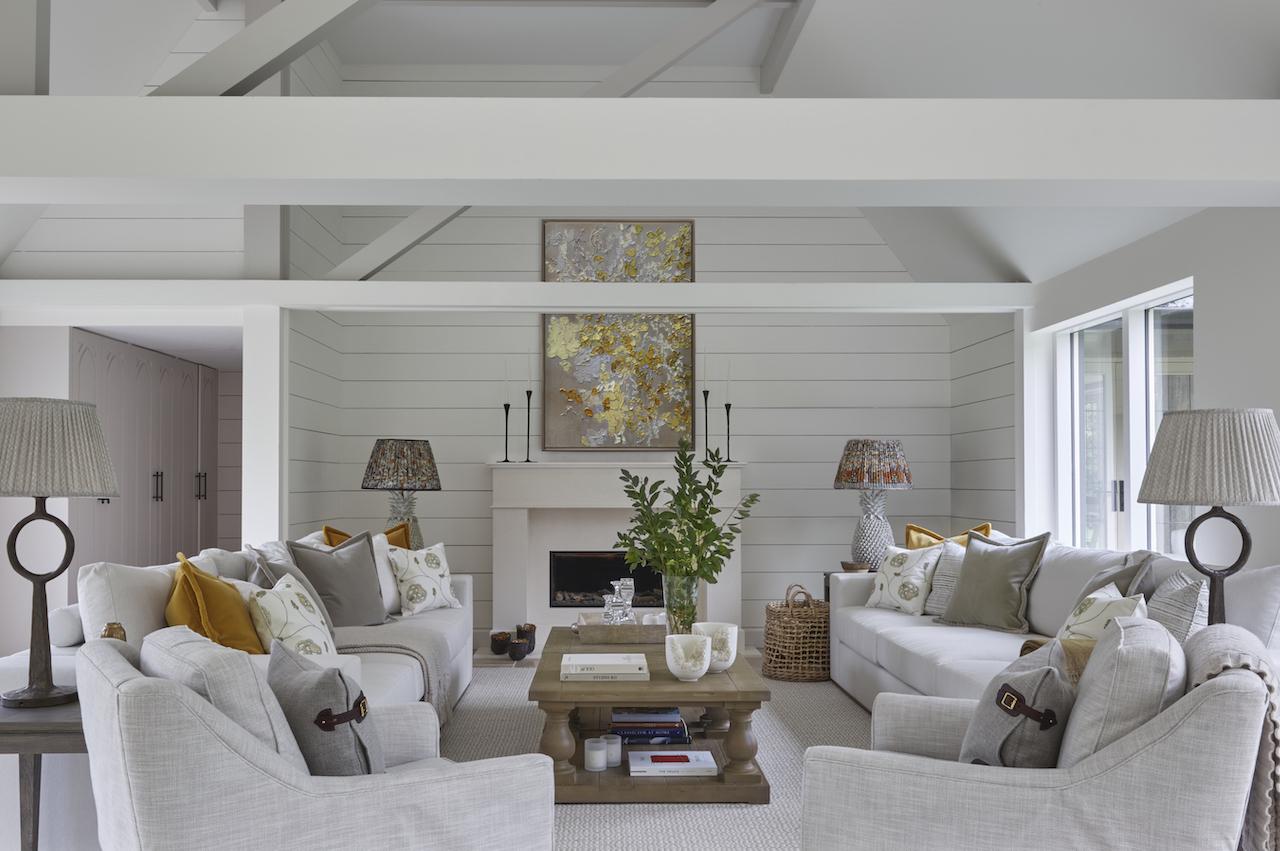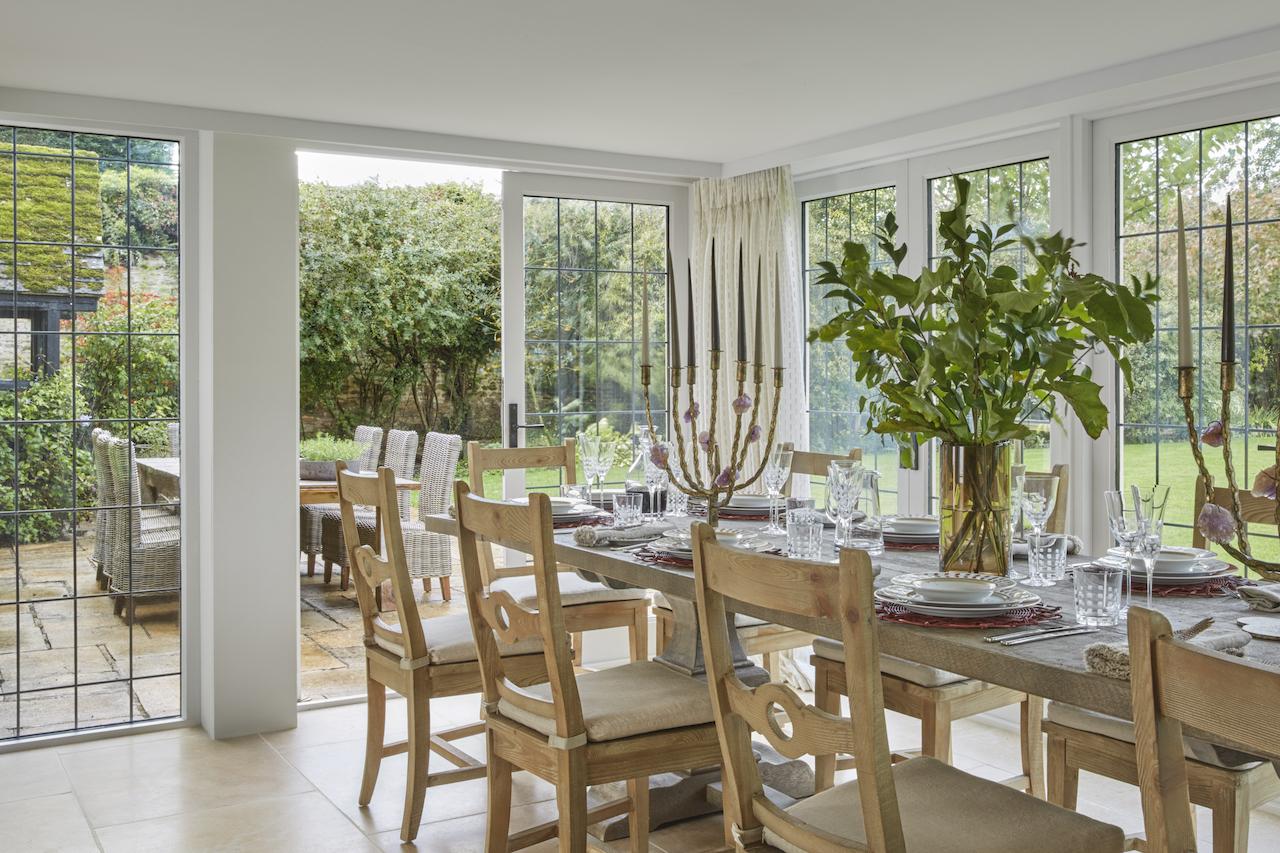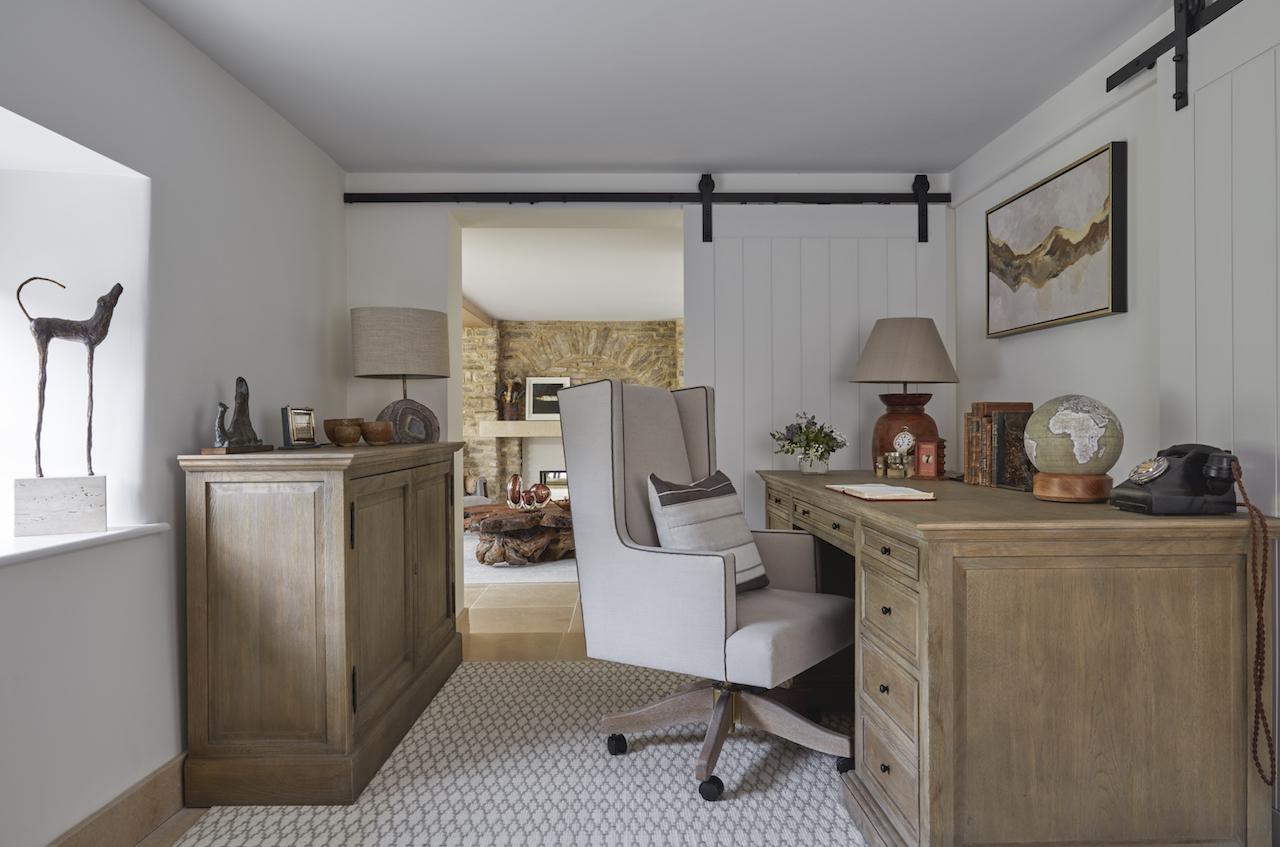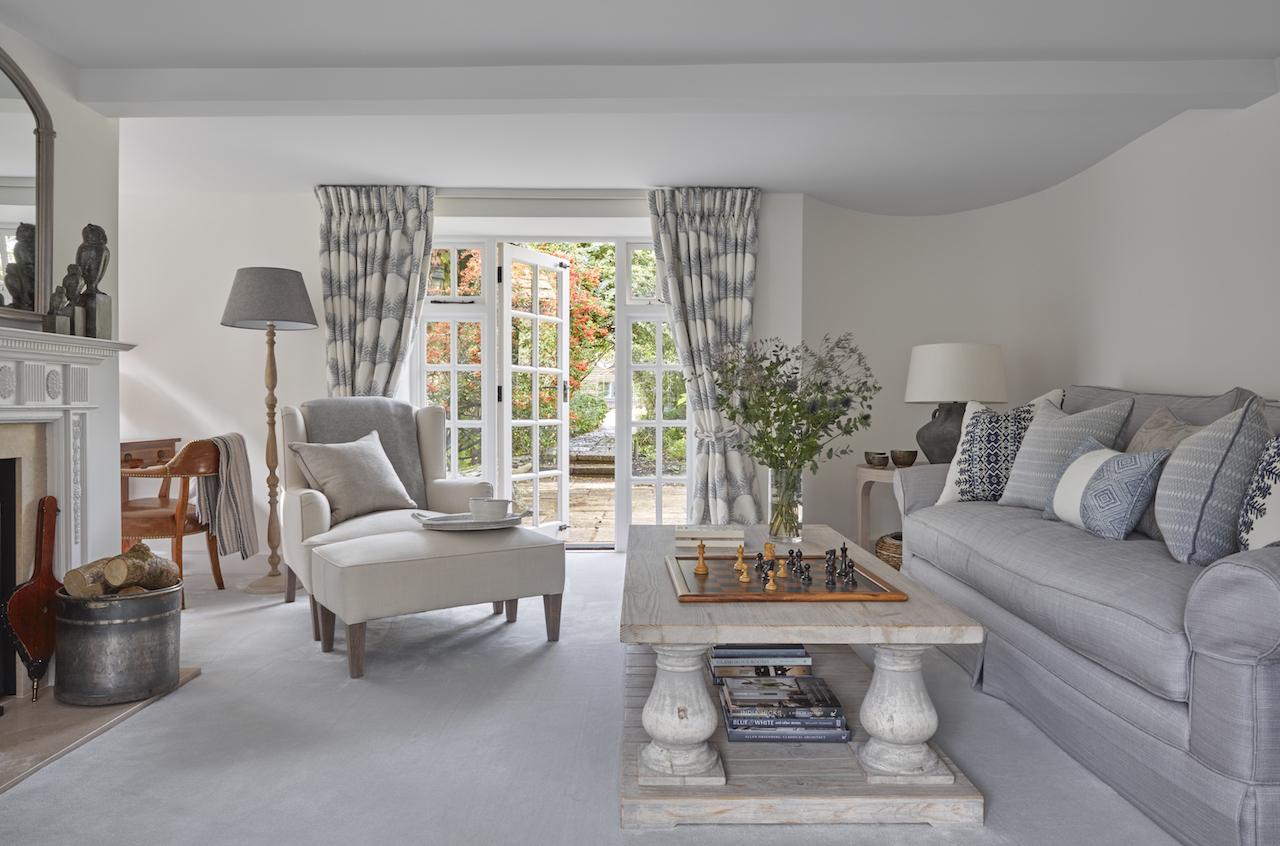 Each bedroom has a singular personality with differing patterns and accents of colour introduced to a neutral base. The children's bedrooms are particularly charming, with bespoke bunk beds built into the beamed ceiling, while many personal details enhance the character of each child's space.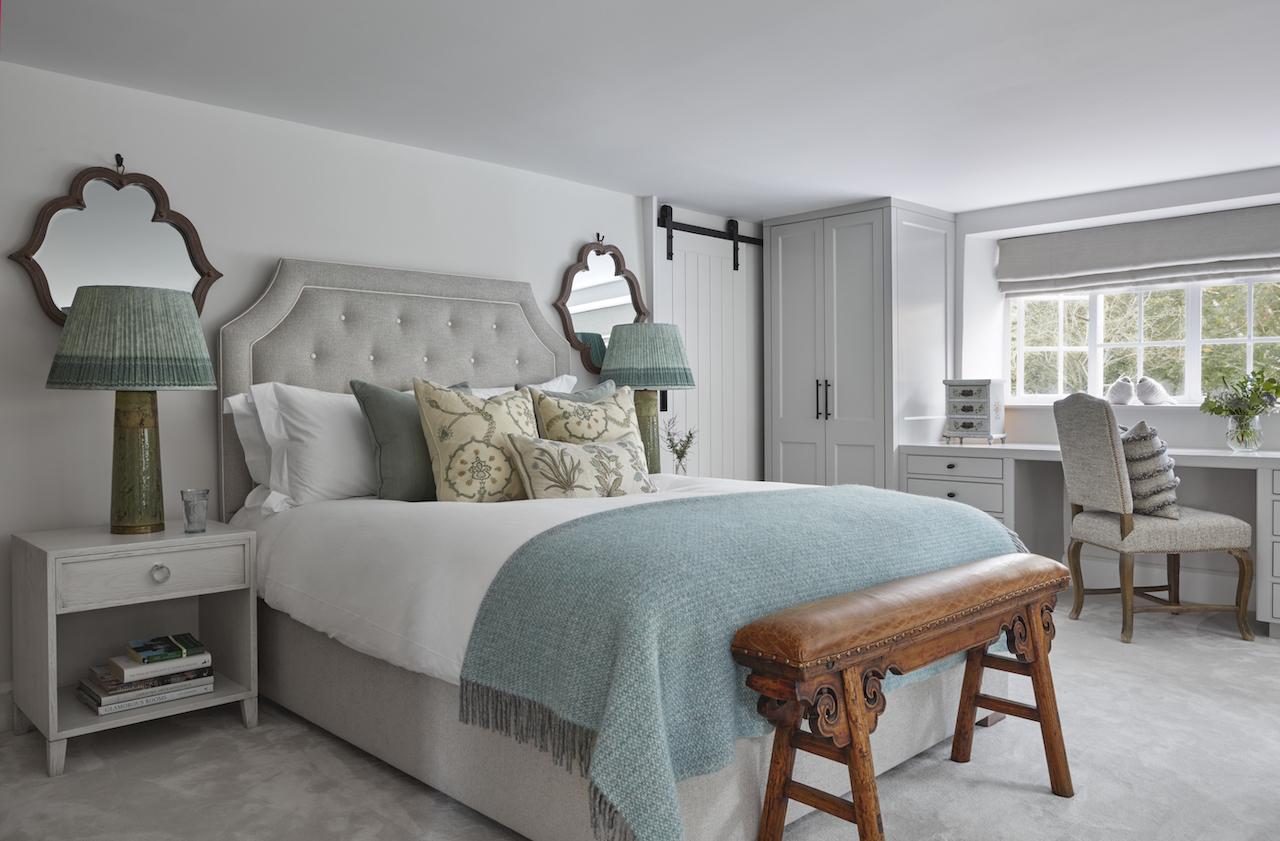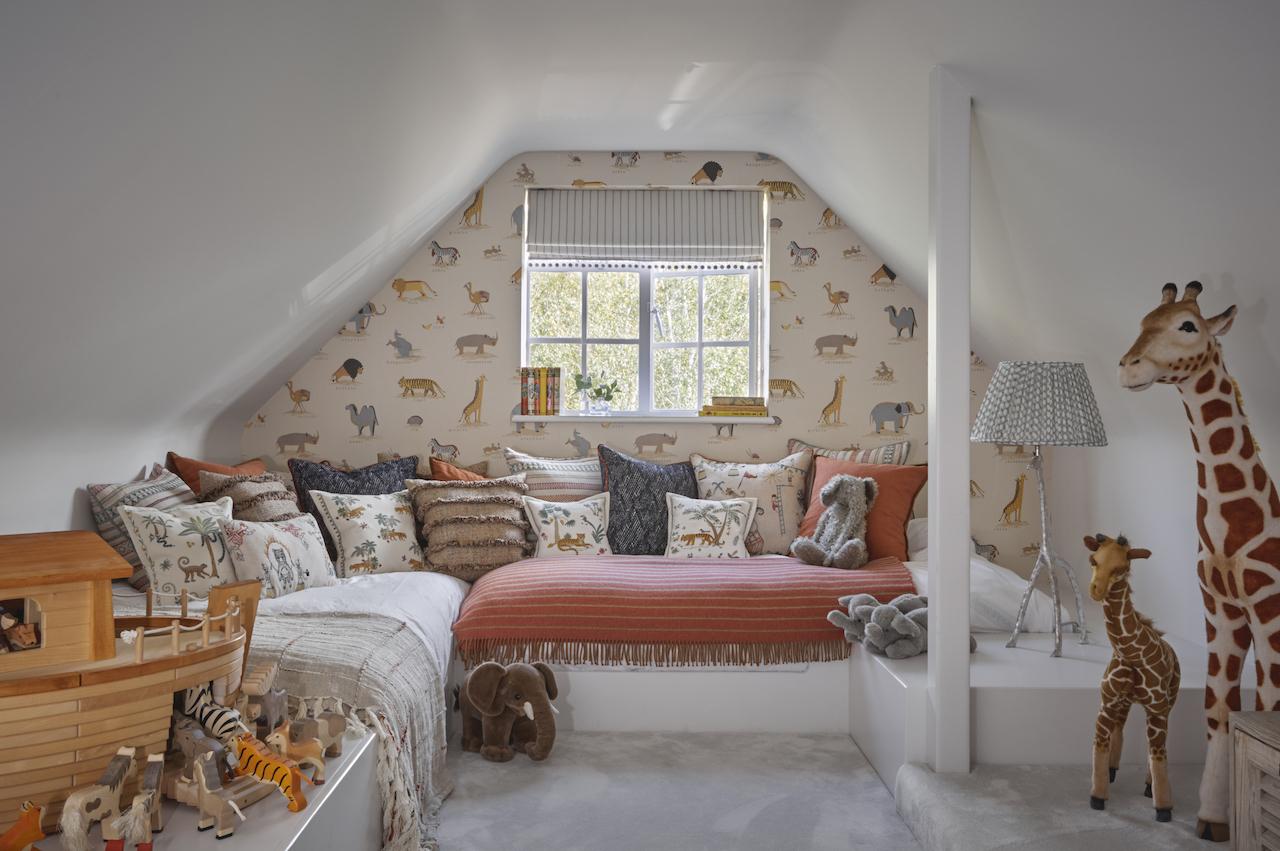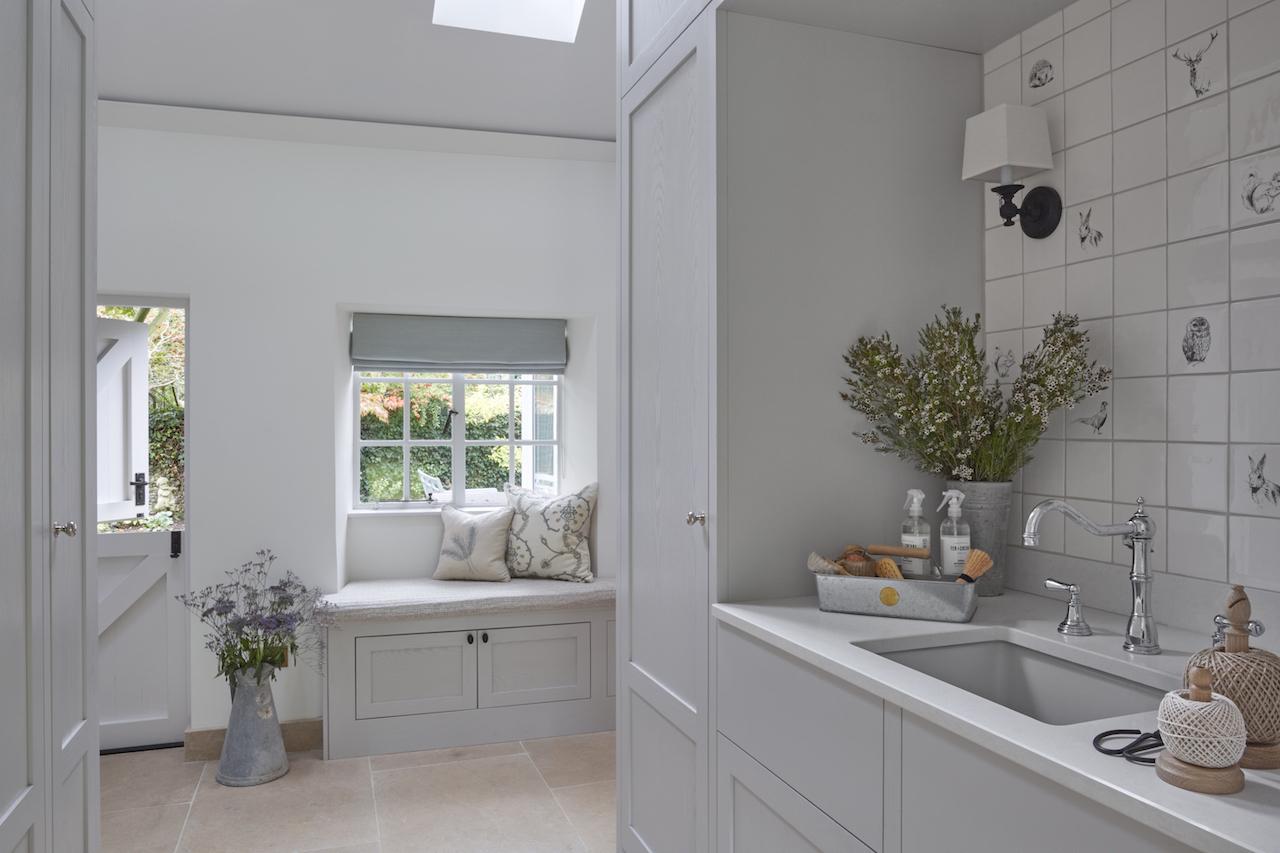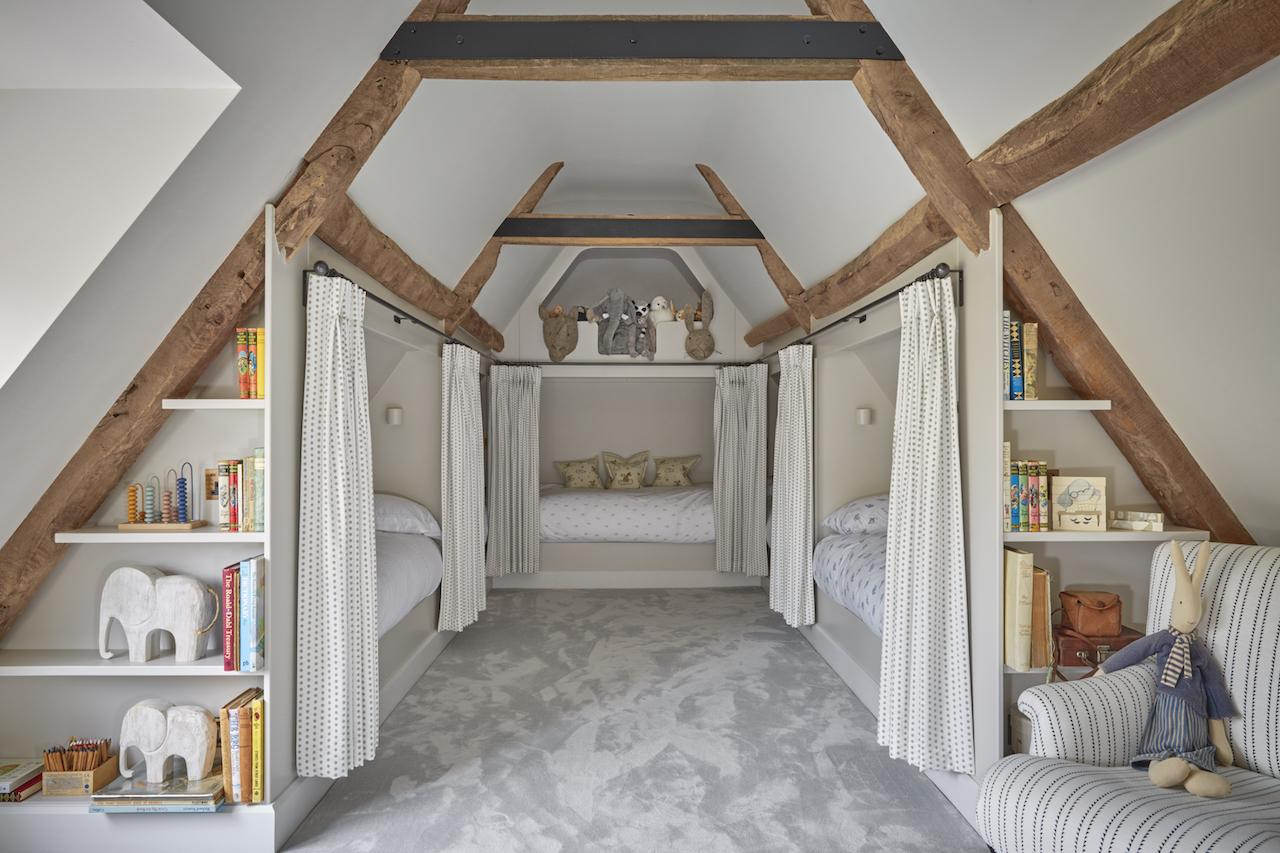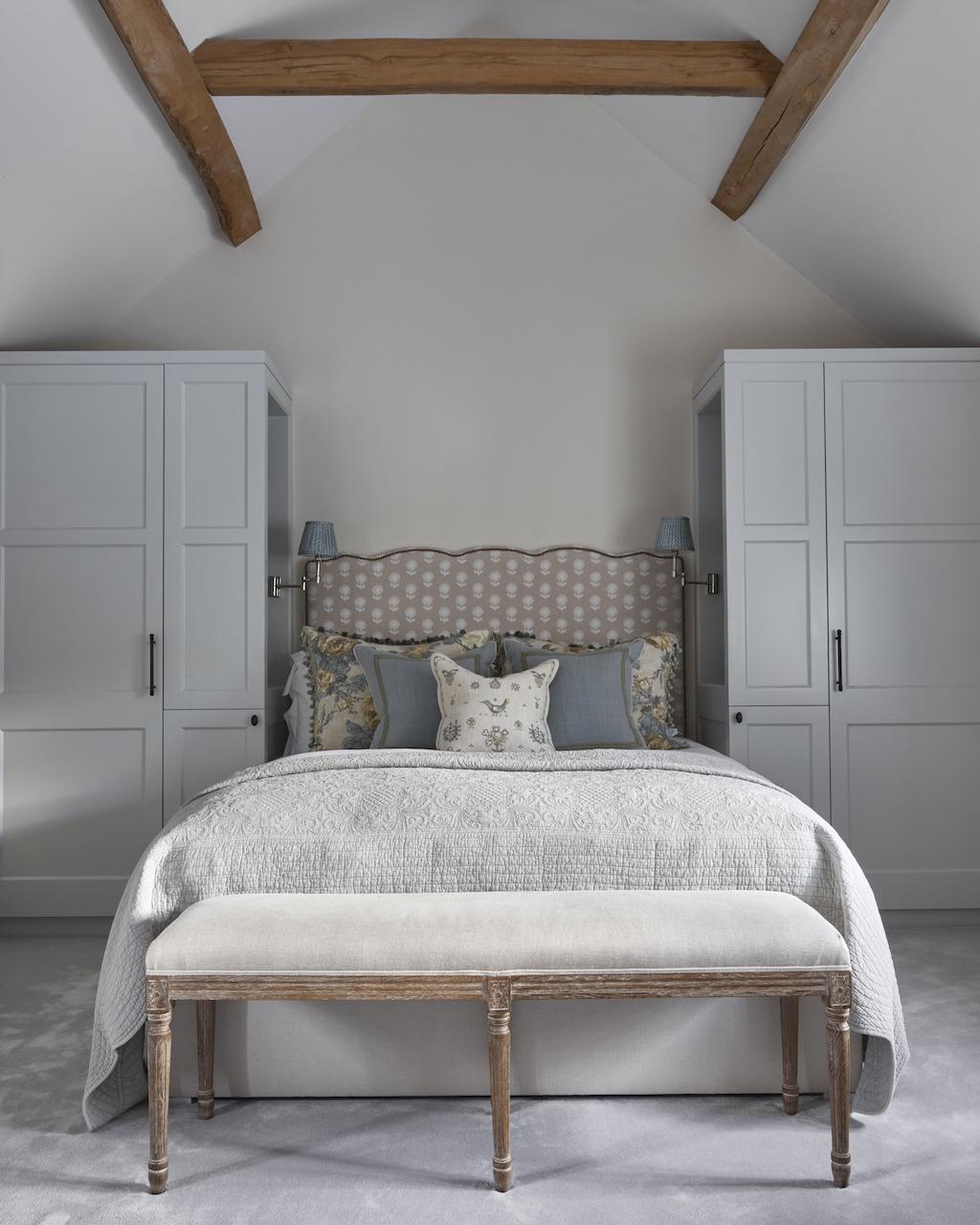 Photo: Katharine Pooley Ltd