This colourful office by Paco Interior Design will make anyone excited to head into the office on Monday mornings.
Millennials are making up increasingly more of the workforce, and it might take a lot more than a stable income to get them actually wanting to work from offices in the age of WFHs and digital nomads. With this in mind, this 1,8400 sq. ft. space in Kowloon Commerce Centre turned to Paco Interior Design for help in creating a contemporary workplace design that will make employees excited to head into the office.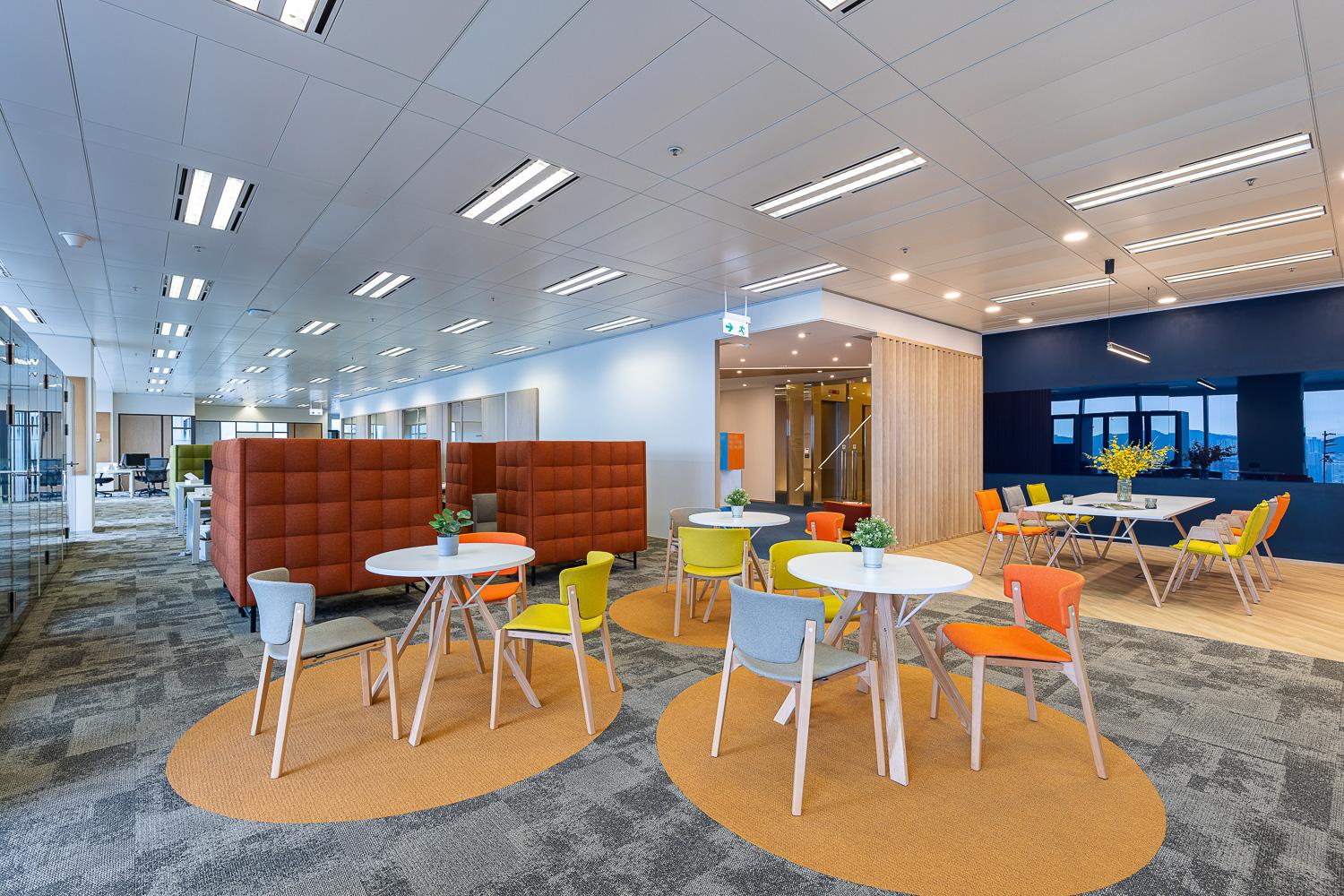 The reception area uses lines to connect the ceiling to the wall to form an interesting visual impact. Wooden screens are used to divide the reception and office area while not compromising sight lines or making it feel closed in.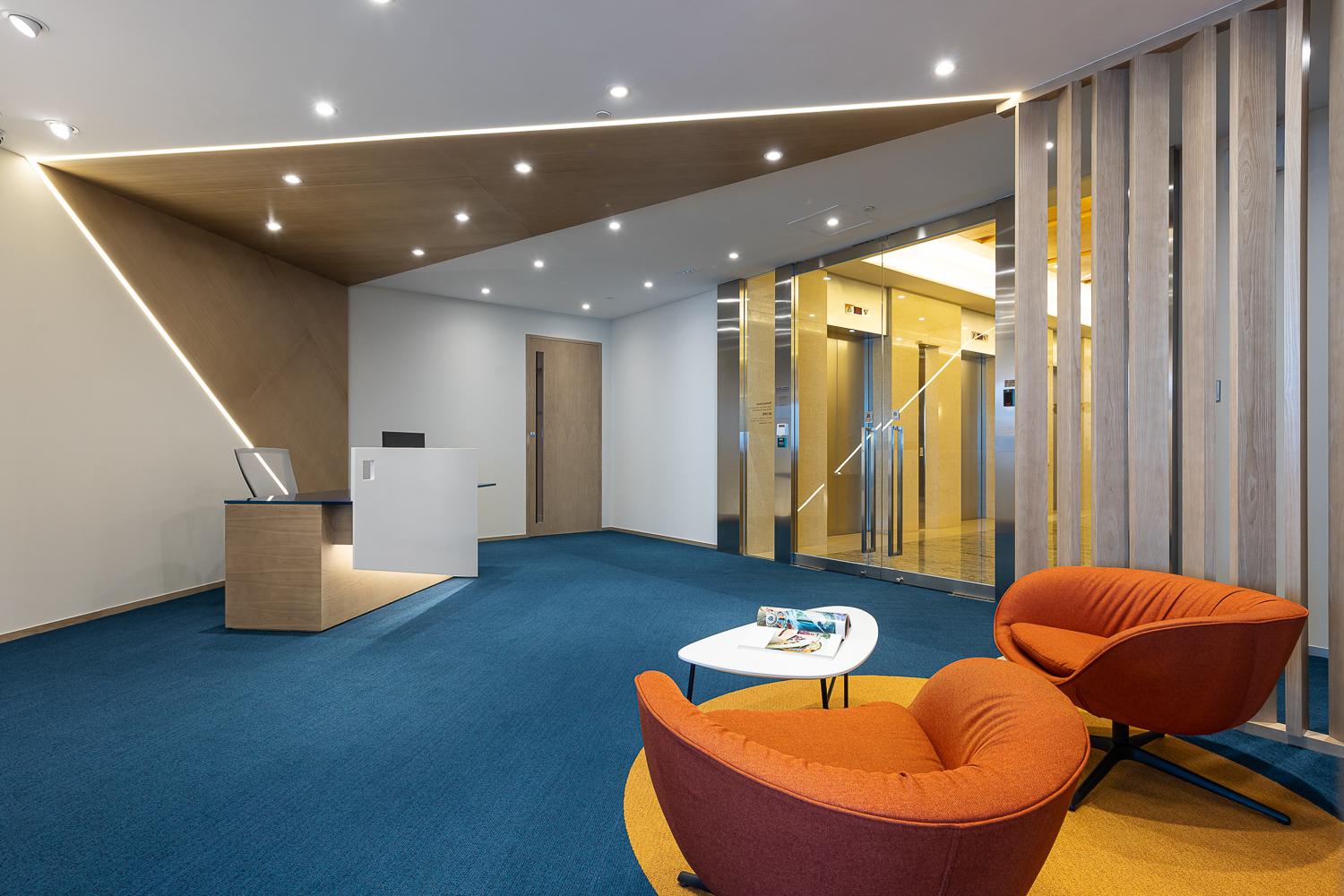 Conventional offices usually come with standard office desks and chairs, built for the sole purpose of working. But here, the furniture adopts a saturated yet natural colour palette to create a playful, energetic environment, with plenty of natural light permeating the office.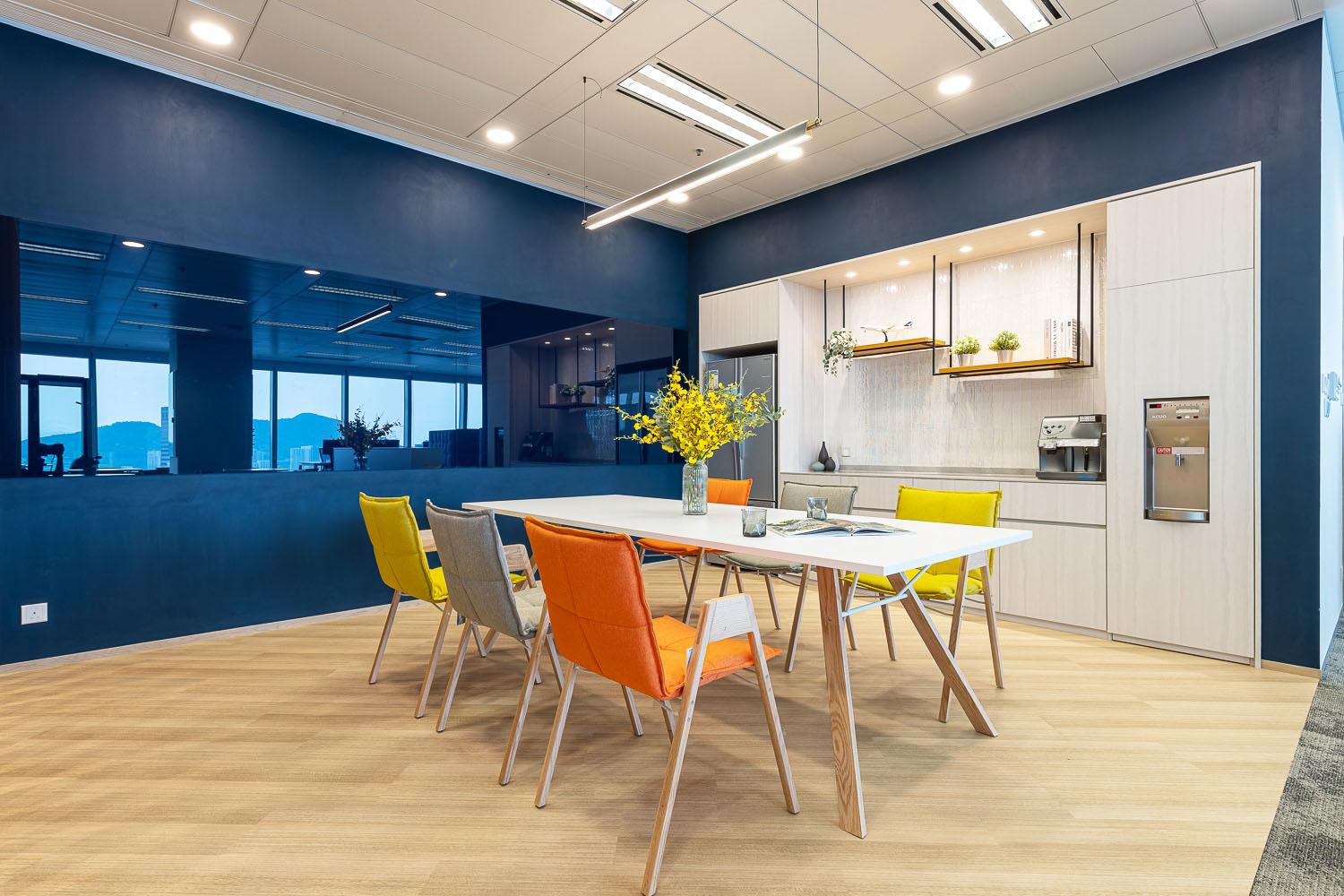 Modern workspaces are getting more flexible and interesting than ever before, placing importance on supporting a variety of work. Paco created different zones in this open-plan workplace with meeting rooms, enclosed booths and unassigned desks for individual focus work, collaboration and socialisation. The office even comes with lockers to store your personal belongings.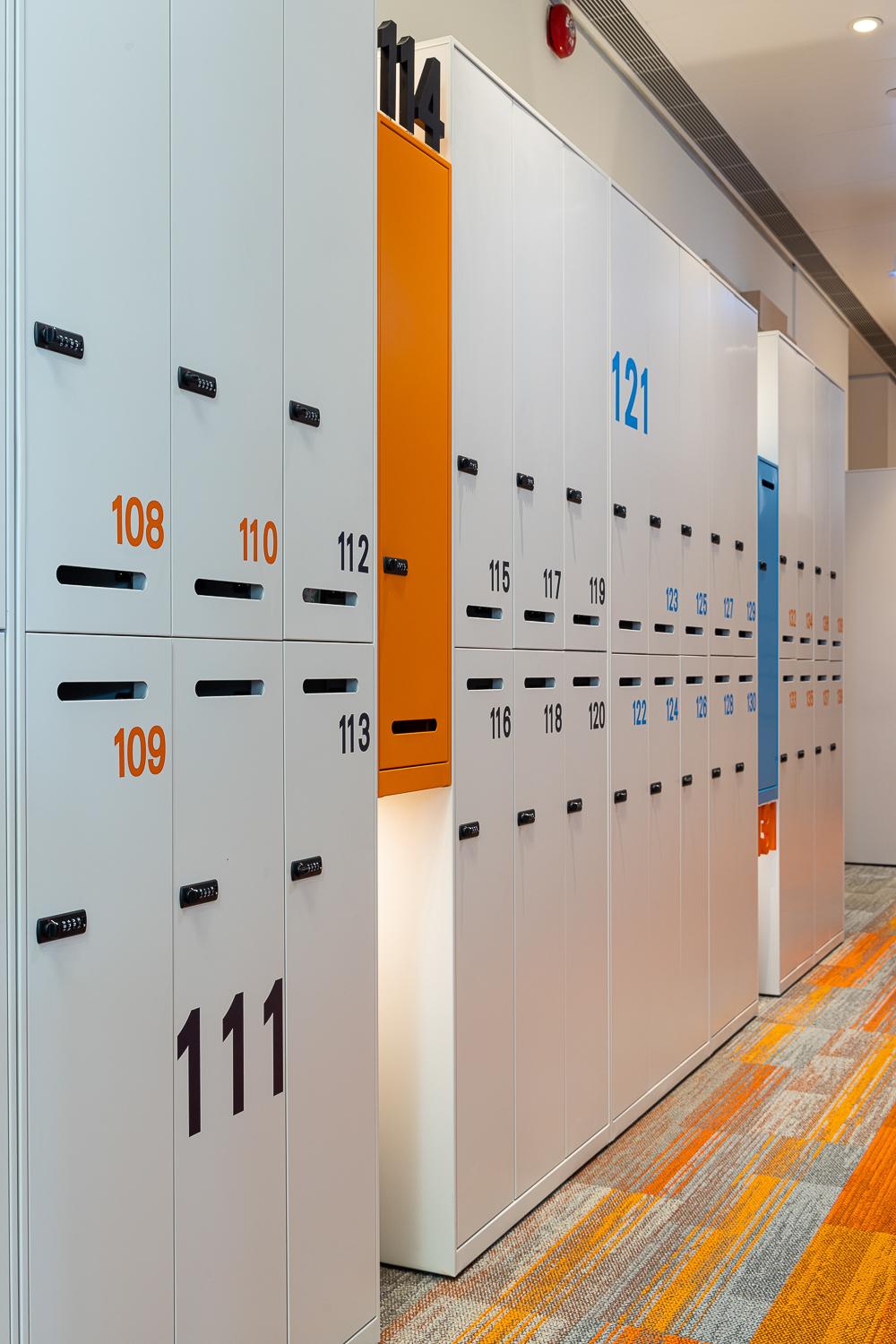 In line with the demands of millennials, this creative office supports the autonomy and flexibility of employees in the way they work. The futuristic design keeps workers connected, engaged and productive.