This serene family home by ADO Casa is nestled in Yuen Long, boasting a simple classical design style that's perfect for a family that values spending quality time together in a cosy atmosphere.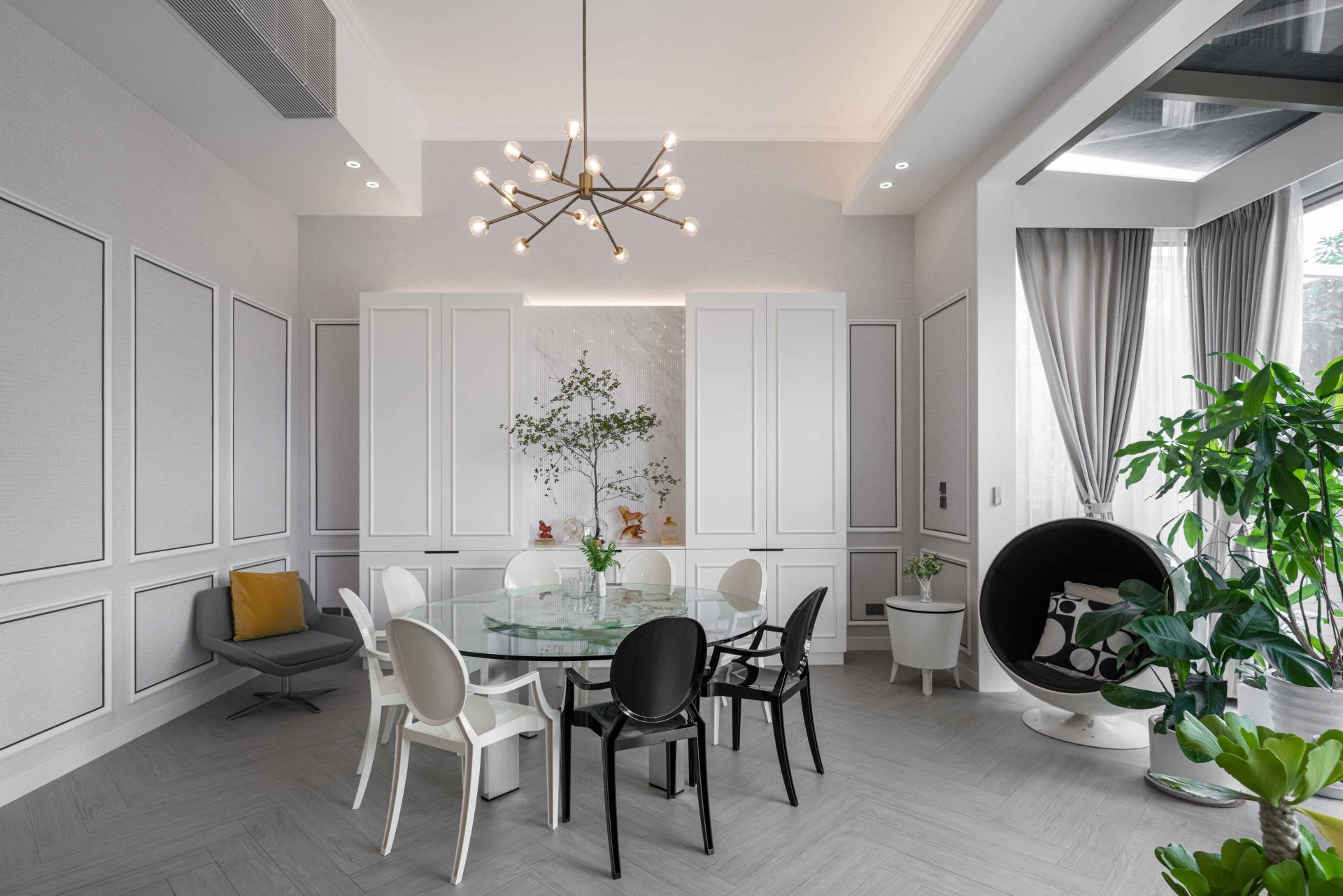 The living room is adorned with wooden finishes and light-coloured subtle lines on the walls and floors, creating a warm and inviting ambiance.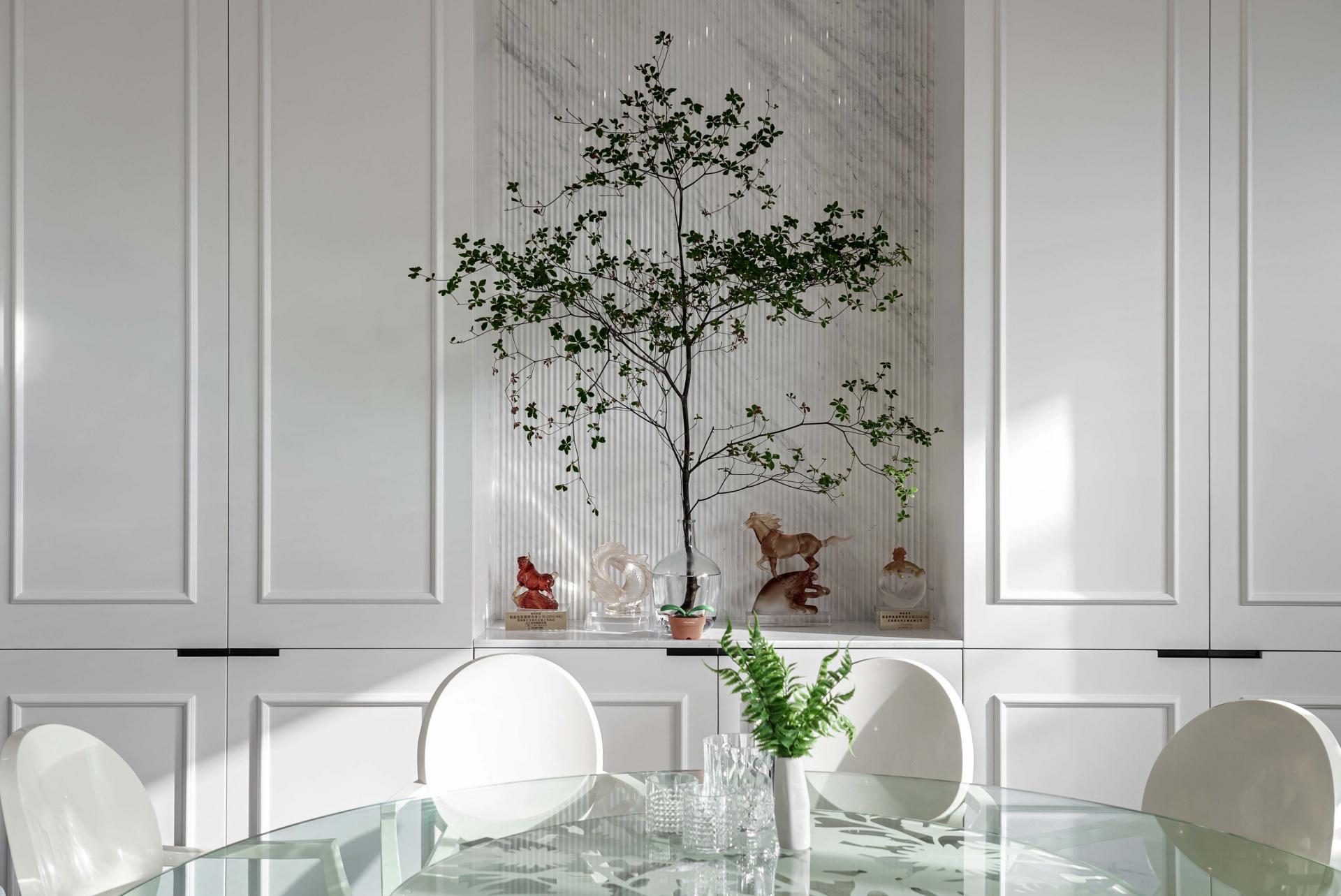 As you make your way into the master bedroom, a palpable sense of tranquility envelops you. The room has been designed with a focus on simplicity, featuring light grey wallpaper and fabric as the primary palette, accentuated by a chic, streamlined TV cabinet. The cabinet's sleek, smooth lines and polished finishes exude a sense of pure refinement.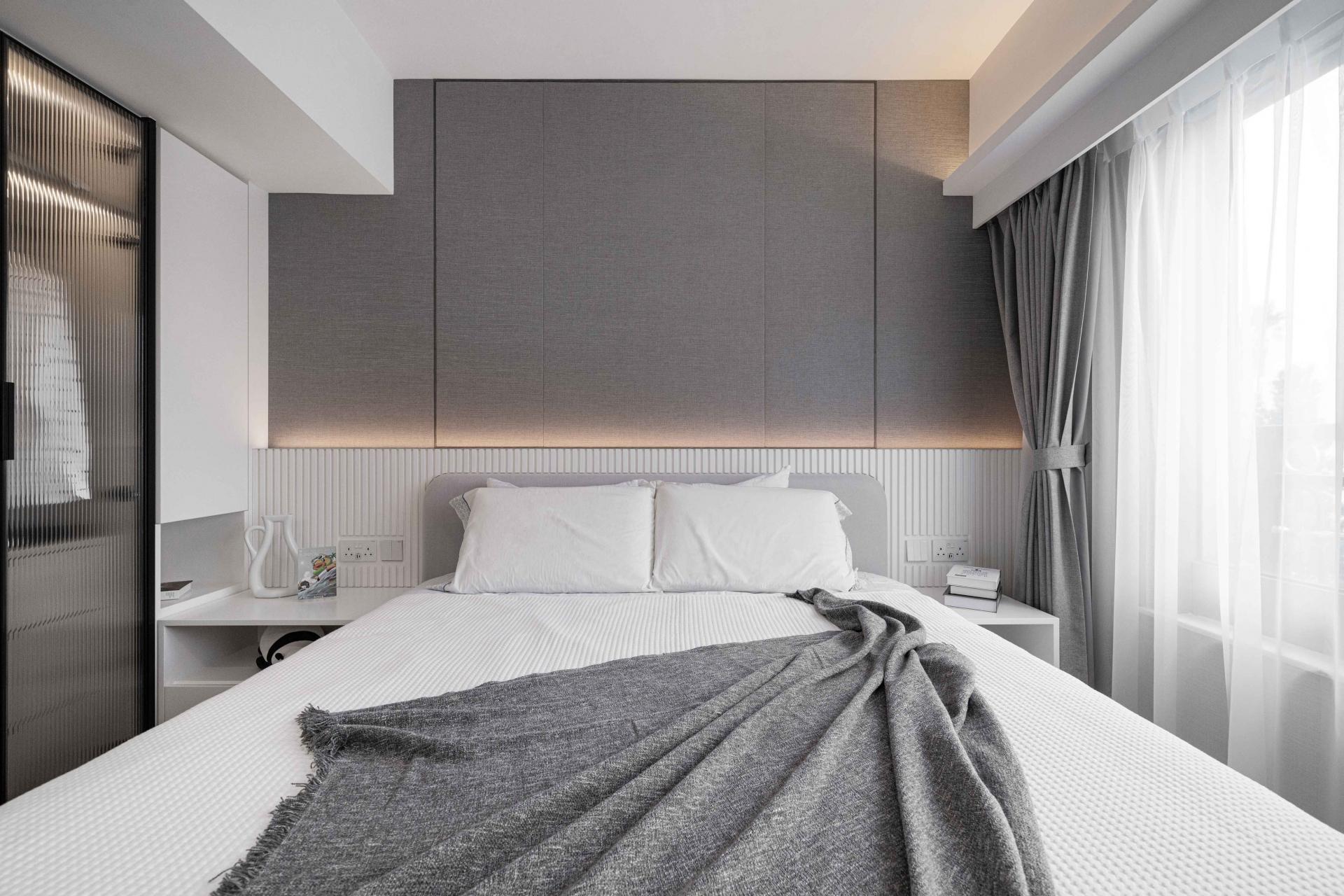 Although the old wooden floor may be seen as a disadvantage by some, the incorporation of metallic, marble, wood, and cloth has transformed the space into a sophisticated contemporary masterpiece, understated in its elegance. The room is thoughtfully illuminated with a range of lighting options, catering to the diverse needs of the household.
The wardrobe door is a fine example of modern design, with gauze glass that adds a touch of sophistication while also creating an open and warm atmosphere.
The balance between heaviness and lightness is masterfully achieved in this home, with thick stone playing a prominent role in the overall design, complemented by wallpaper and stainless steel that lend a sense of lightness. The contrast between the interior's lightness and the exterior's dark, heavy materials, where one can even sit by the koi pond, creates a harmonious yet intriguing contrast.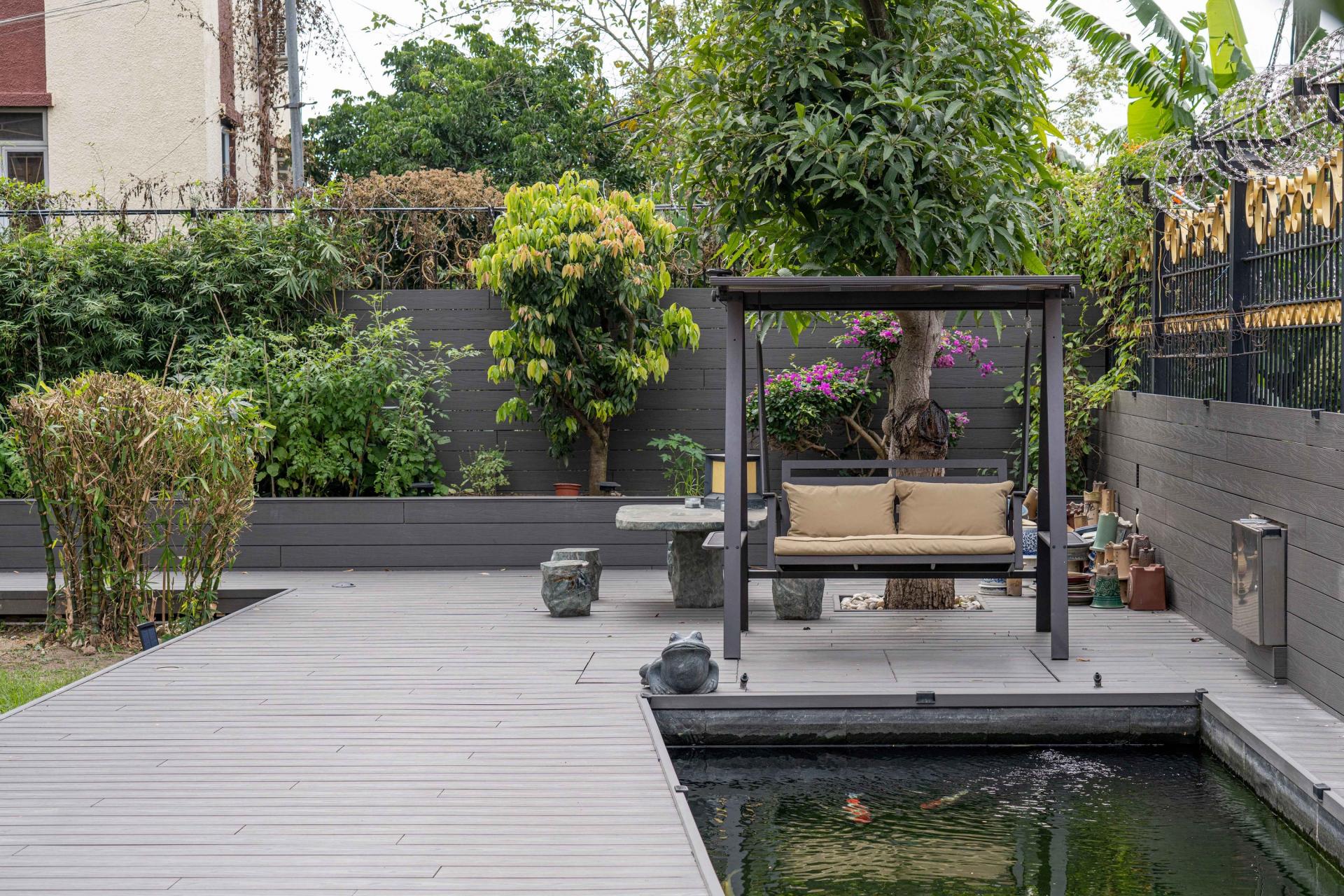 Meister House is undoubtedly a masterful exercise in simplicity, offering a living space that's both beautiful and elegant, perfectly suited to the needs of the modern family.
Want more stories like this? Follow Home Journal on Facebook, Instagram and YouTube.