There's the house we dream of as children, and then there's the house we end up buying or building as grownups. This treehouse is arguably both – a grownup interpretation of a childhood domain.
Situated on a hill among pine trees, 'Treehouse' – dubbed by architectural firm Atelier Victoria Migliore – is a grownup's childhood dream come true.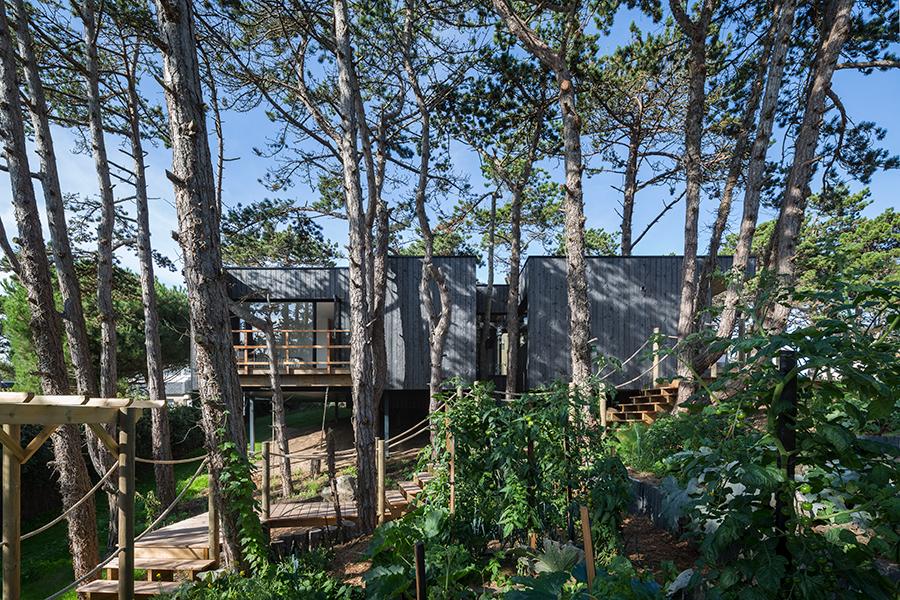 While not perched on a branch and suspended in the air, the firm's interpretation comes close, elevated by screwpiles one to three metres above ground. In constructing the house, the firm preserved all of the pine trees on the site.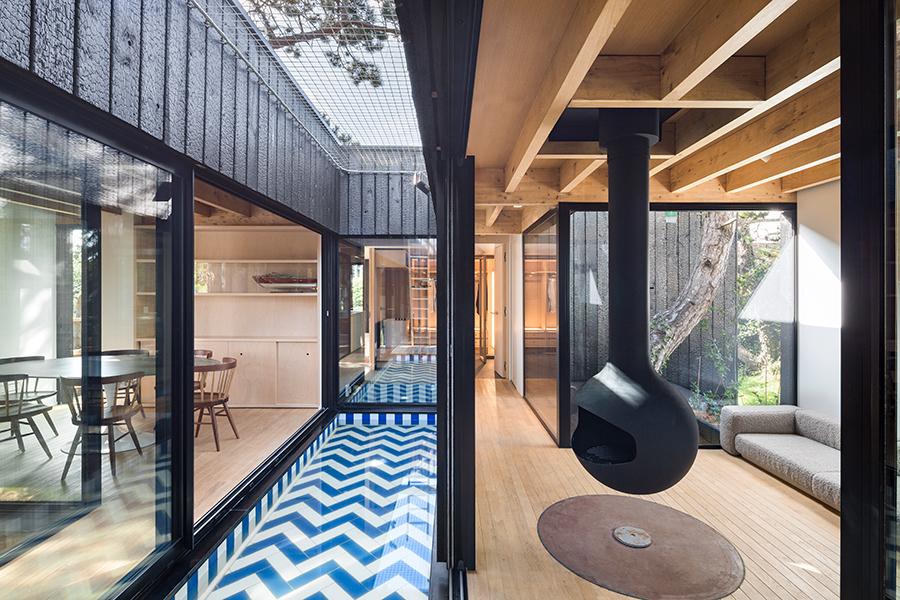 The rectangular volume is made of burned wood on the exteriors, and lighter wood inside. At the home's centre is a patio with an open water tank, around which the rest of the home is organised.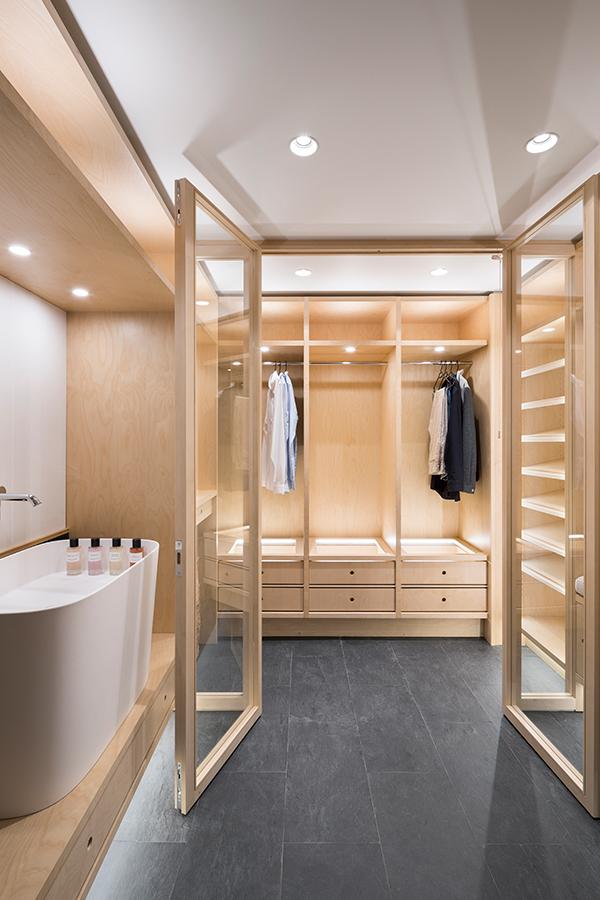 The water feature's bright blue and white pattern injects a pop of colour to the rest of the house's neutral palette.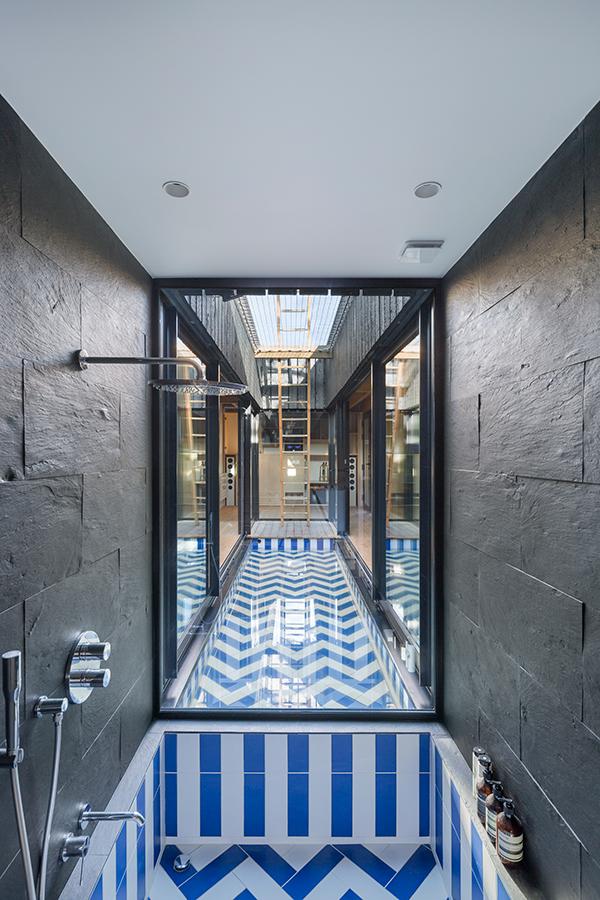 The neutral motif also allows for views of the pine forest outside to take centre stage.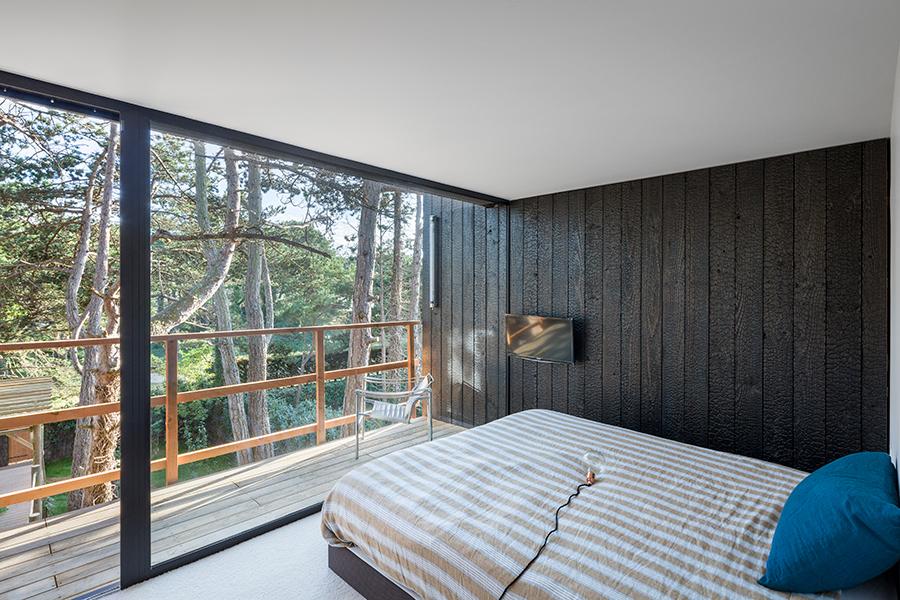 In the patio area, a ladder leads to the roof, particularly a suspended net installed among the open volumes to serve as a unique space to lounge, or star-gaze.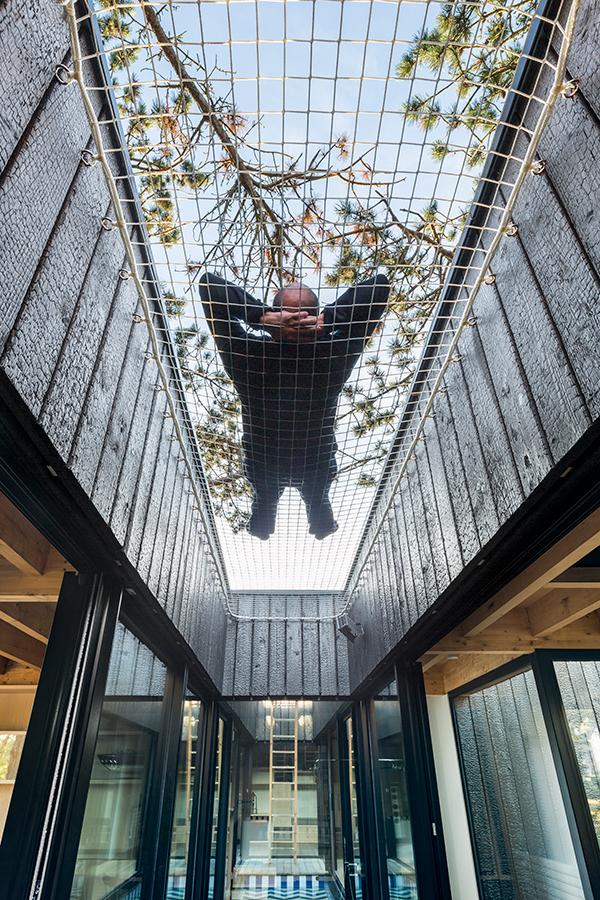 Inside, glass windows double as dividers, allowing sunlight to seemingly penetrate through the house's walls.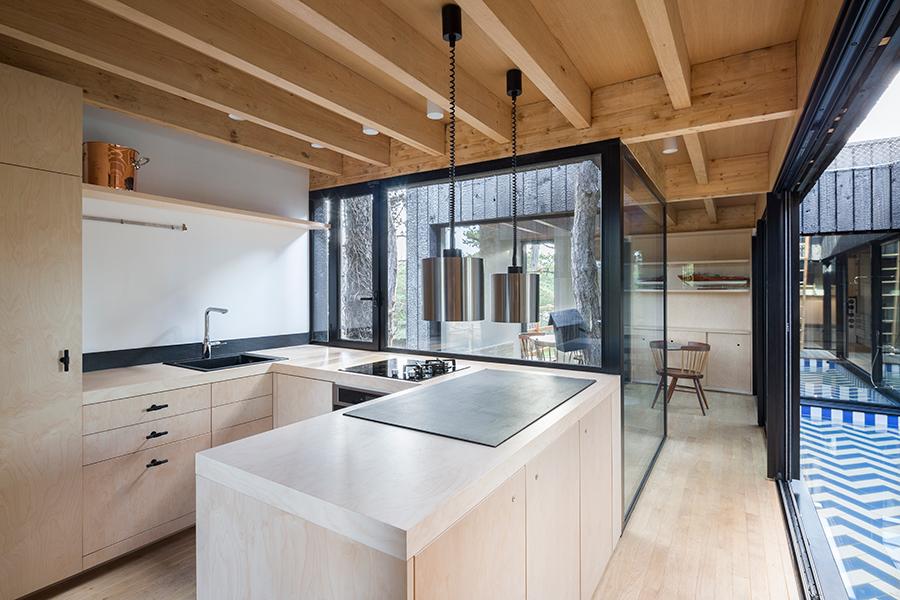 "The project plays between inside and outside, and combines the two by interweaving volumes through corner openings and trees crossing the wooden slab," says the Paris-based architectural firm in a statement.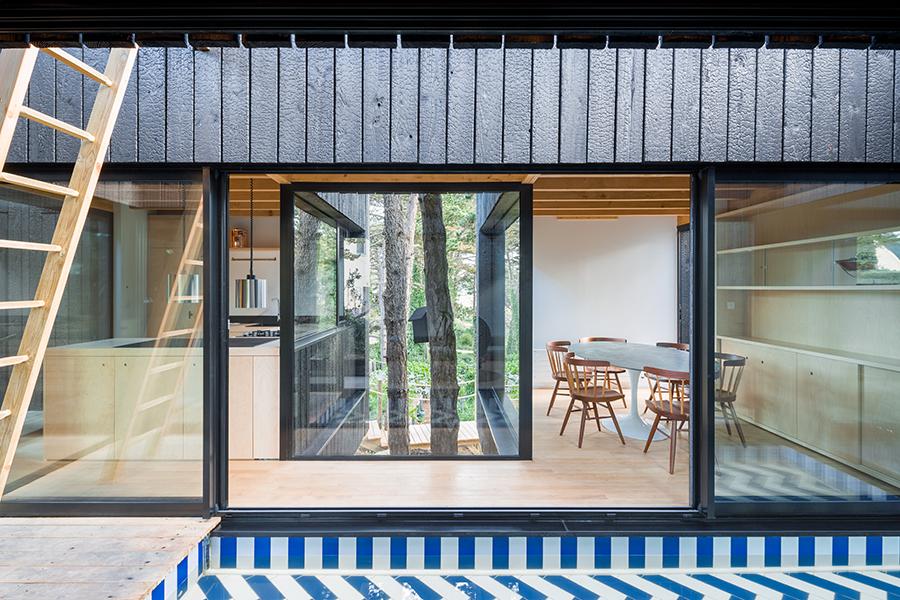 Outside, two swings sit suspended from the deck – a touch any inner child would approve.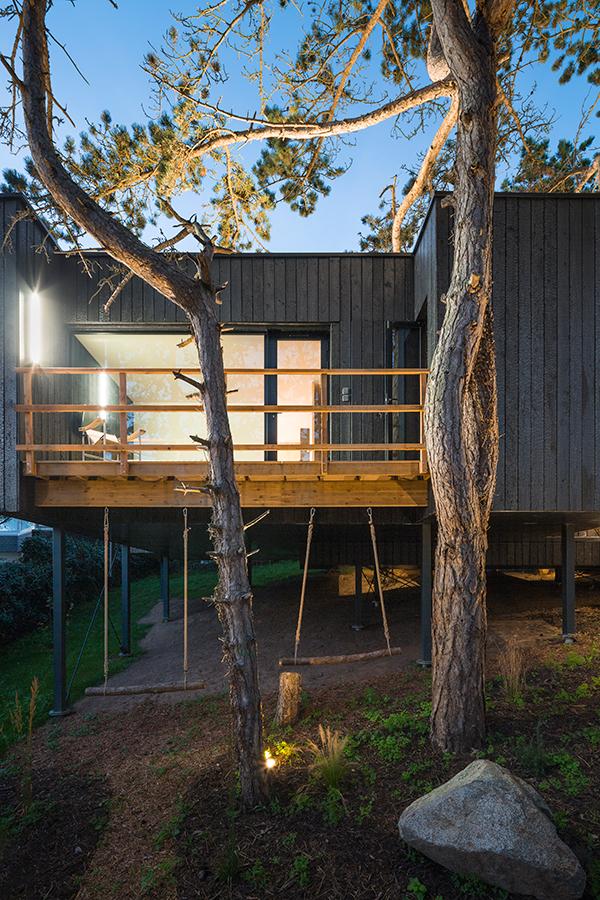 See more: This balmy holiday home in France is the perfect family retreat