This connected unit in Residence Bel-Air at Cyberport boasts a 2,547 square foot flat, impeccably designed by ADO Casa.
The design team stated: "This design employs the style of Modern Classicism, with furniture with curved lines as the predominant architectural language. This not only enhances the coherence of different areas, but also ensures safety for children and elderly."
In the living and dining room, white wood is used as the main material for furnishings, along with brass steel and pandora marble to create a simple yet luxurious style in the space.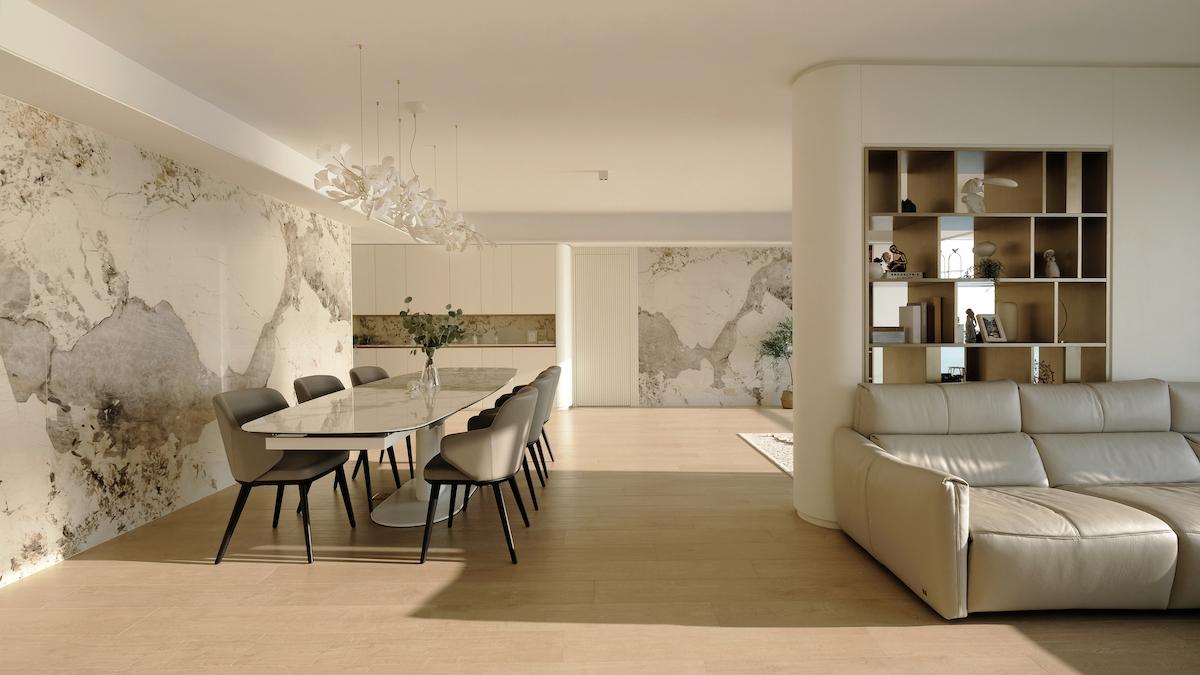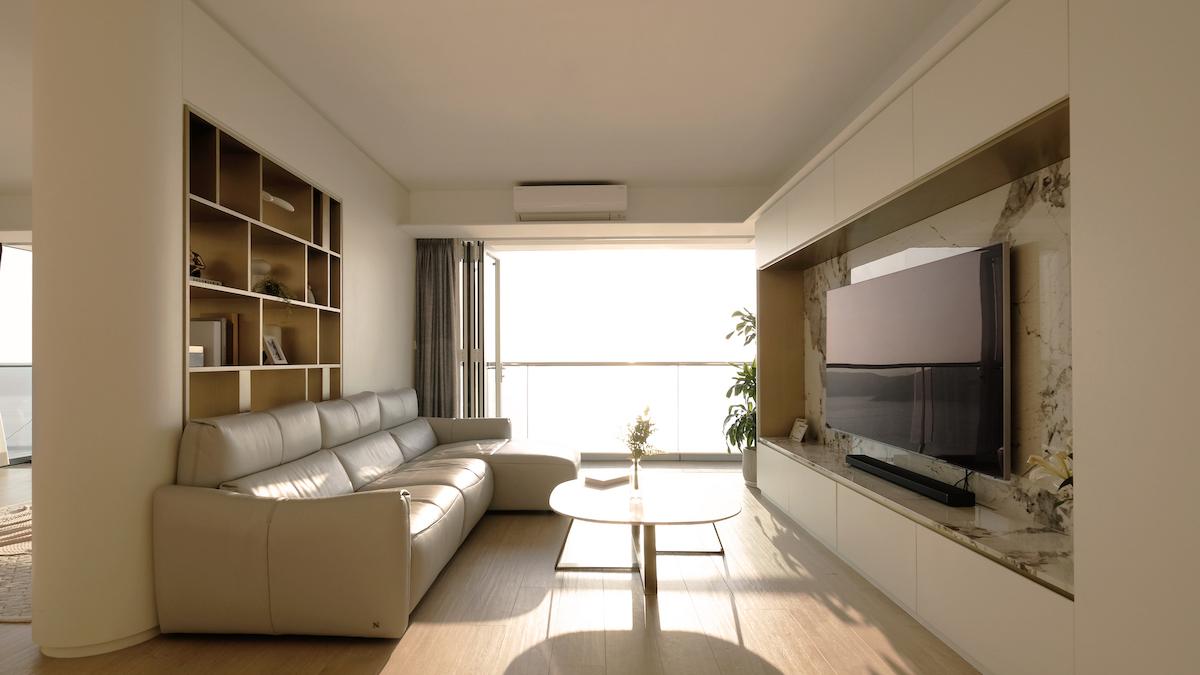 The original large structural column in the centre of the entire residential unit looked awkward and protruded visually. ADO Casa's design team said, "Our designer wanted to turn this structural flaw into an aesthetic focal point. The original large structural column in the centre looked awkward and protruded visually. As a result, the column has been completely covered and extended to create an electroplated brass steel display case. The display case has transparent shelves on both sides without a back panel, offering unobstructed sightlines and natural light, providing abundant daylight and allowing people to appreciate the subtle changes in light and shadow throughout the day. Additionally, pandora marble slabs are used in different positions in the hall to create visual continuity."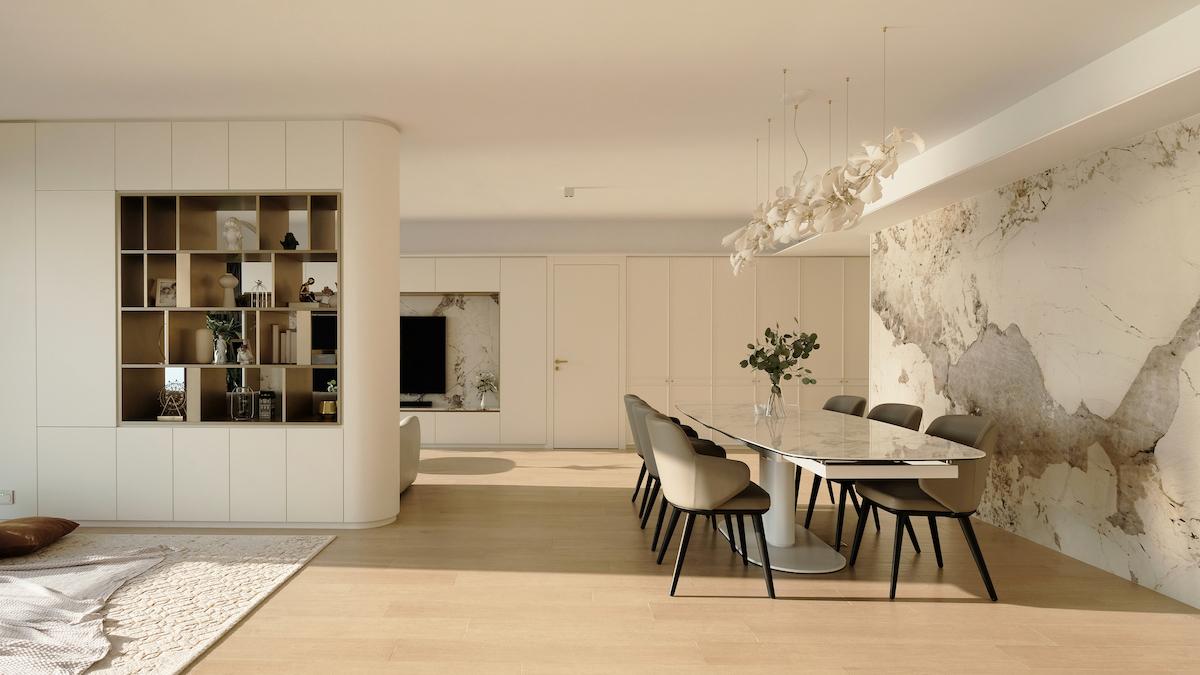 With a marble-like pattern on the table top, the Cameo dining table from Calligaris Italian furniture is the centrepiece of the dining room. Light Sculpture Ginkgo, an artistic pendant lamp featuring white petal-shaped sculptures, hangs above the dining area. Its slender, natural lines impart a gentle, sensory element to a space that had been dominated initially by rational, logical lines.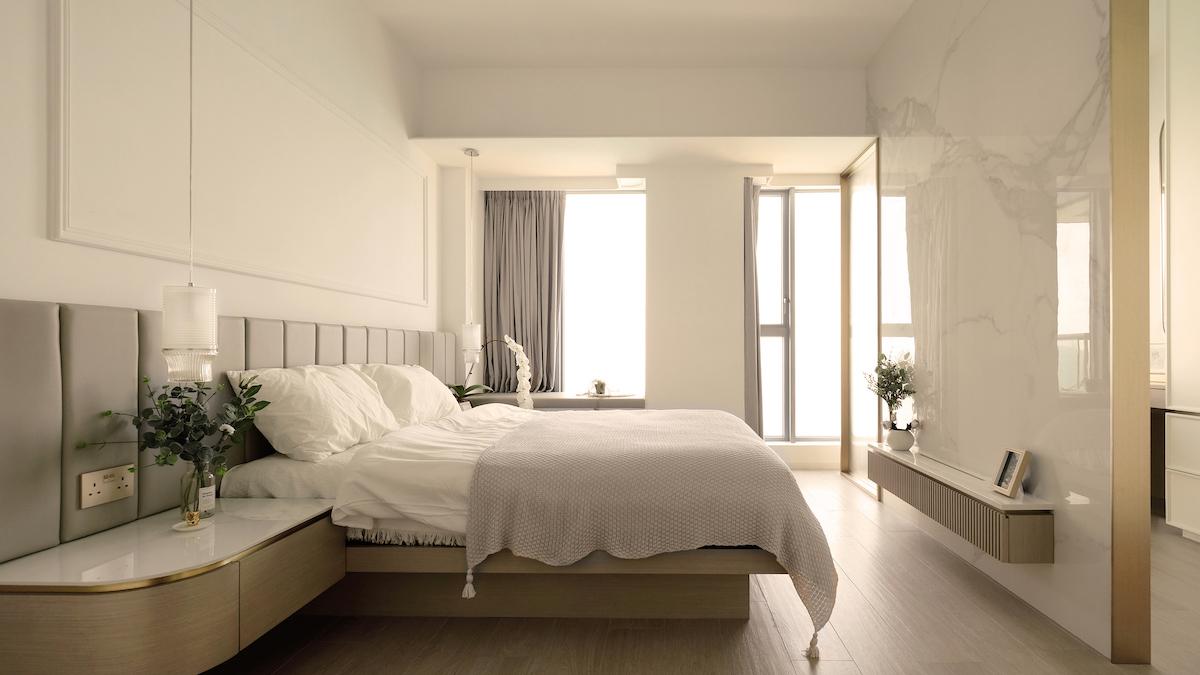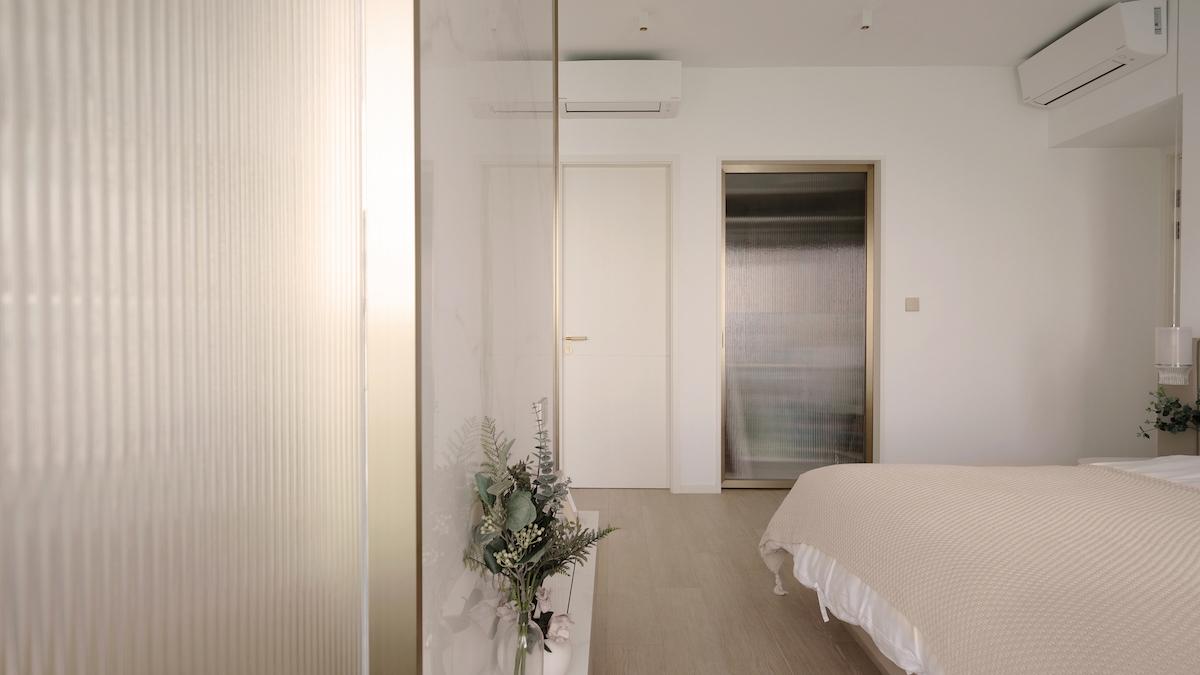 A combination of white and light grey is used to decorate the master bedroom, which is accented with brass-plated steel to create an elegant and refined look. ADO's meticulous attention to detail is evident in every detail of this Bel-Air residence.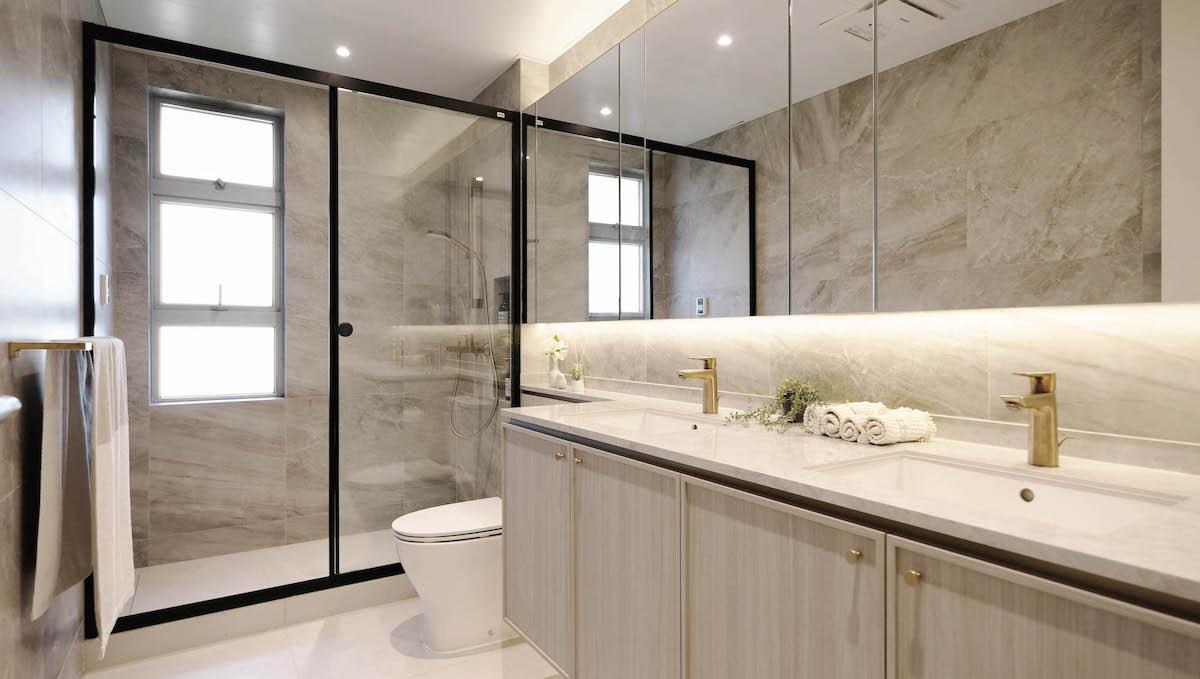 Follow Home Journal on Facebook, Instagram, YouTube and subscribe to our Newsletter.