The furniture and fitting in this 50-year-old apartment are made to look like objet d'art inside the gallery-like interior.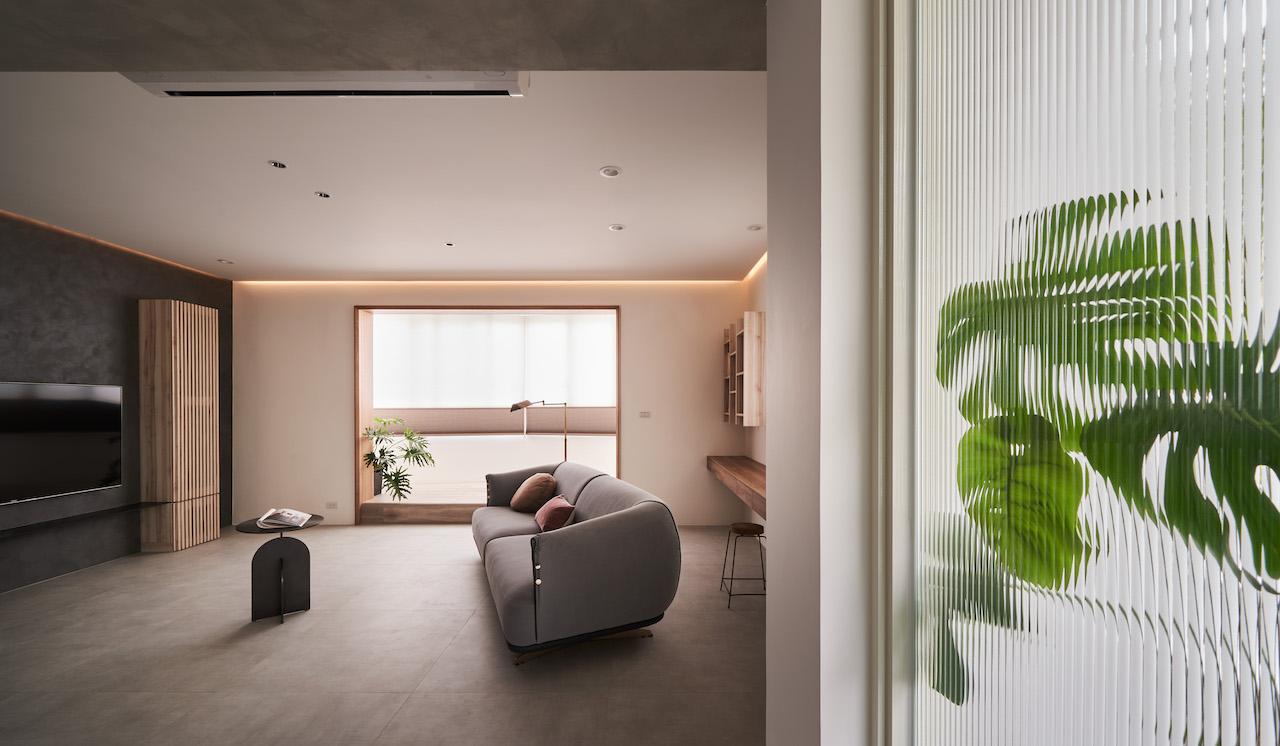 At first glance, this 1,530-square-foot apartment recently overhauled by MoreIn Interior Design is full of surprises. The designer has created a home concept that breaks the mould defining a family's home. The appropriate partition and white space carve out a space analogous to an art gallery. The home also acts at the same time as a playroom where the owner and children can enjoy themselves.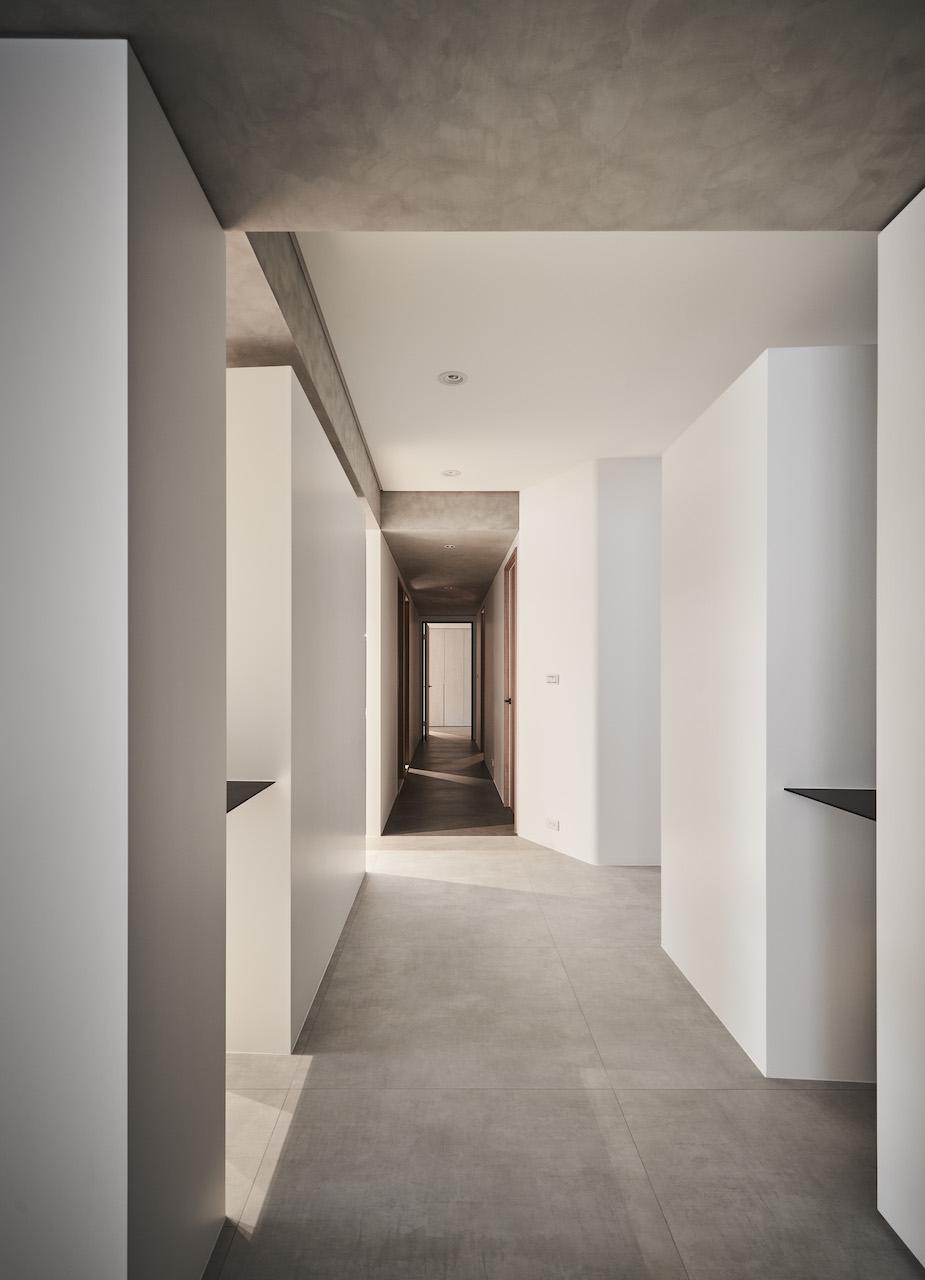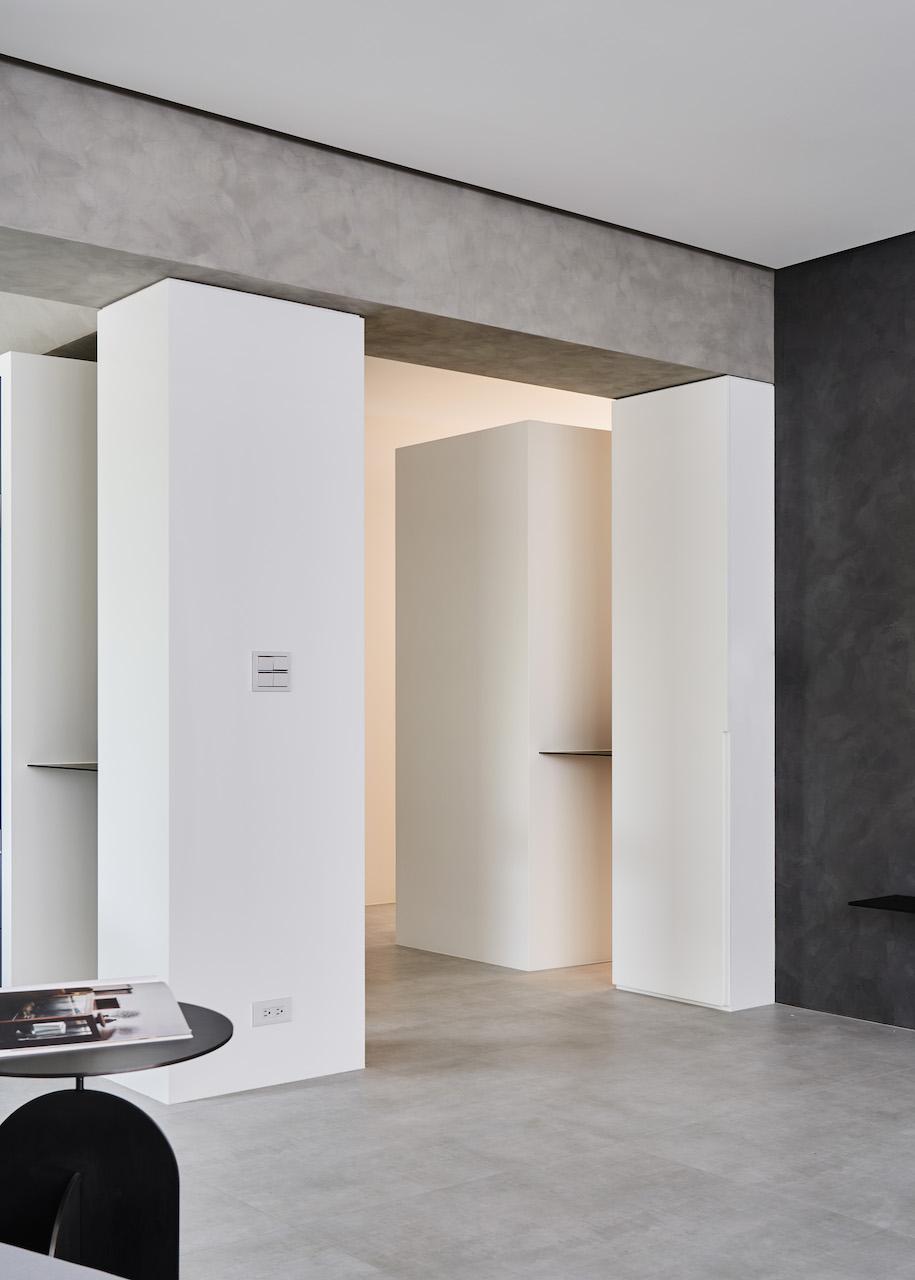 Deriving inspiration from how children always like to chase and play, the staggered cabinets are designed to create an interweaving line. Made into independent volumes, the cabinet has visual hidey holes. The simple colours and the white space is reminiscent of a contemporary art museum, which preserves the interaction between the indoor and outdoor environments to the greatest extent while enabling natural light in.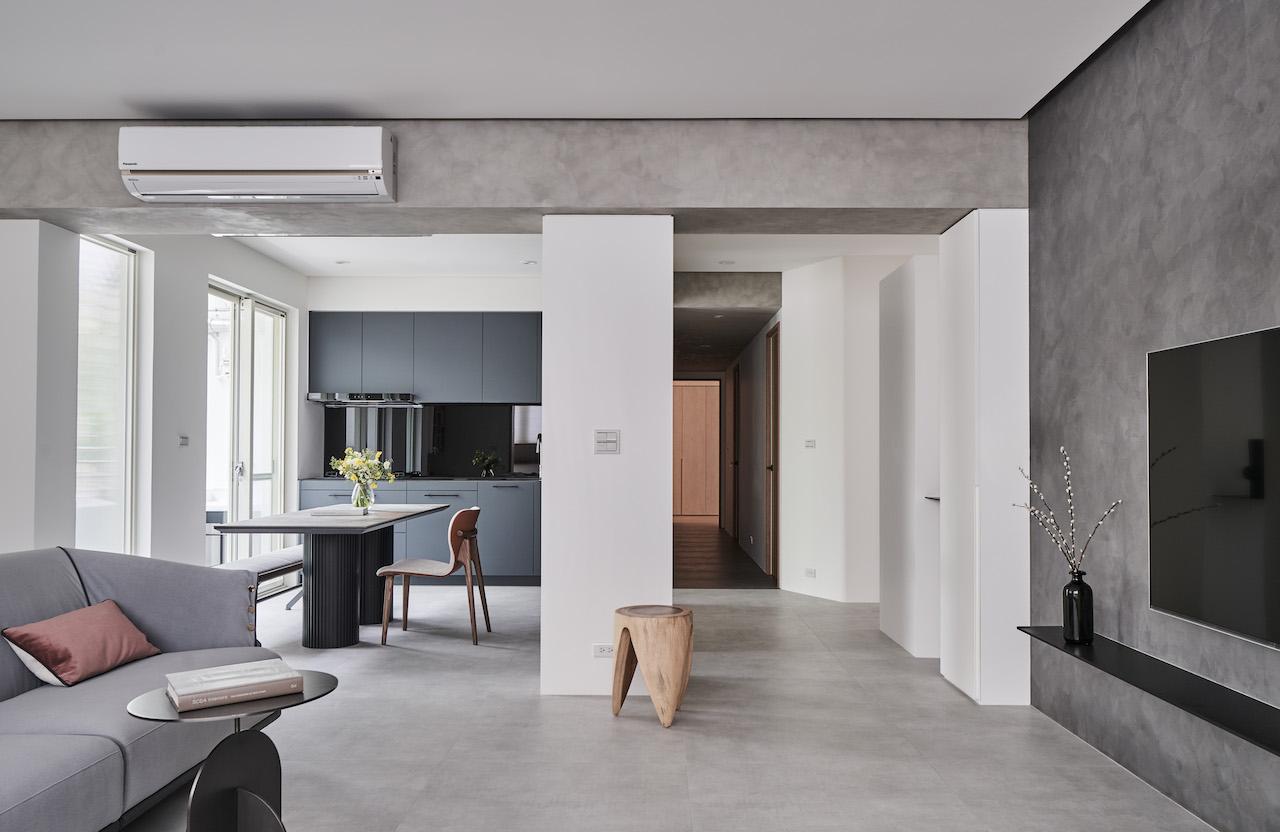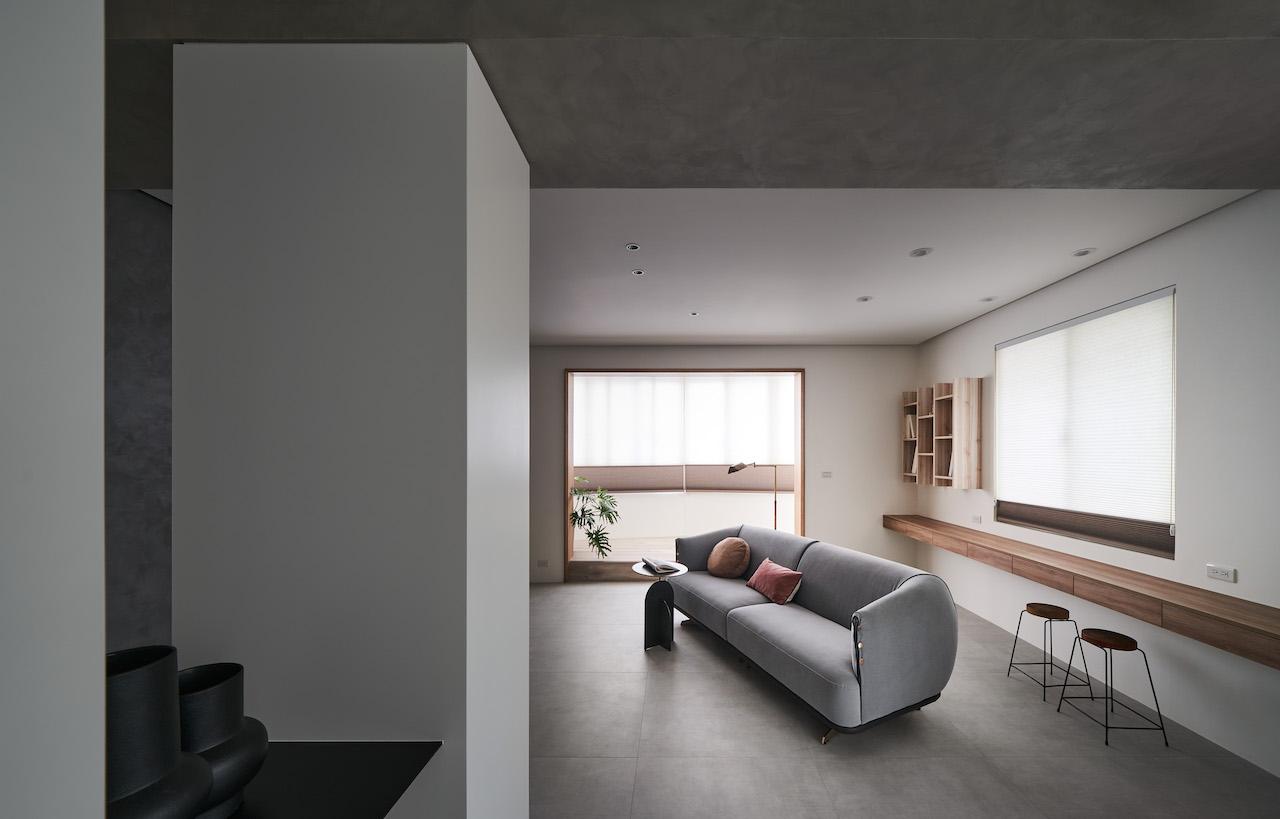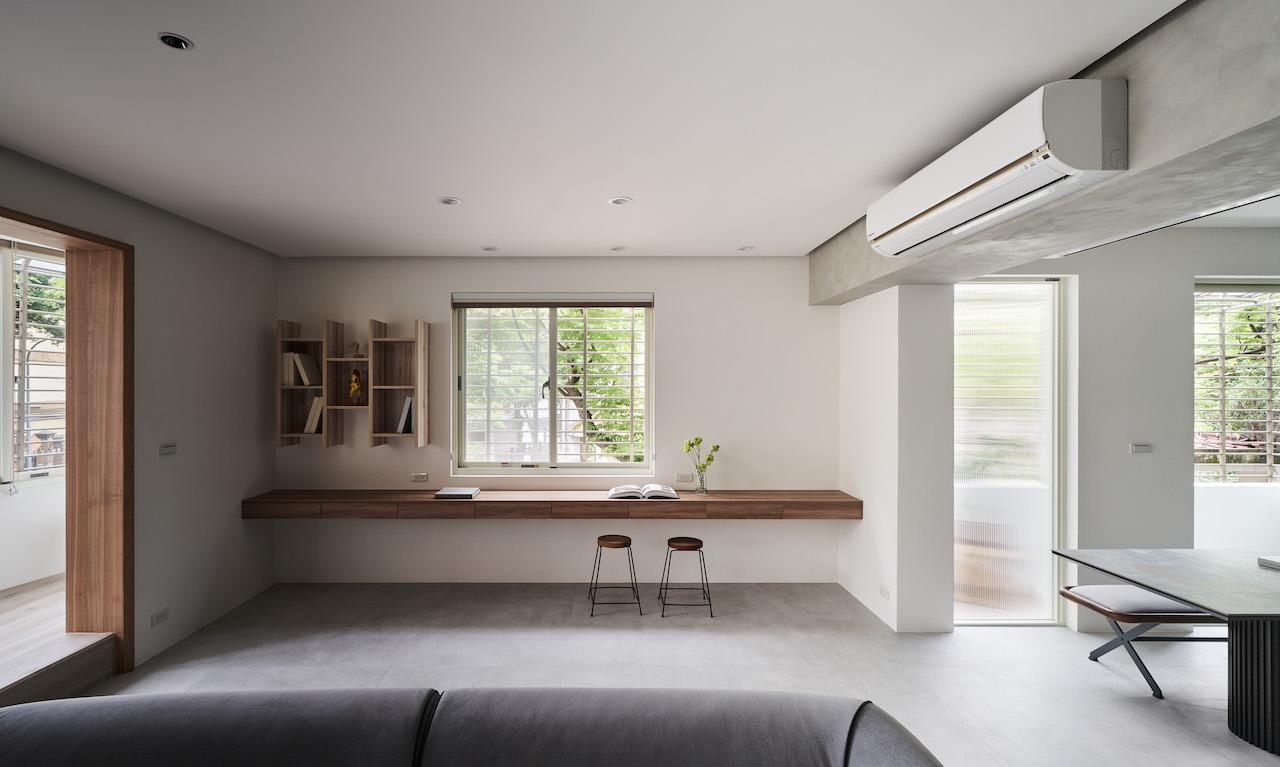 In the communal area, the space can be switched at will. One can pass through the hallway directly to the living room and dining room, or turn around to the bedroom and study. The use of soft furnishings softens the visual lines and also expresses the elasticity and softness of a home.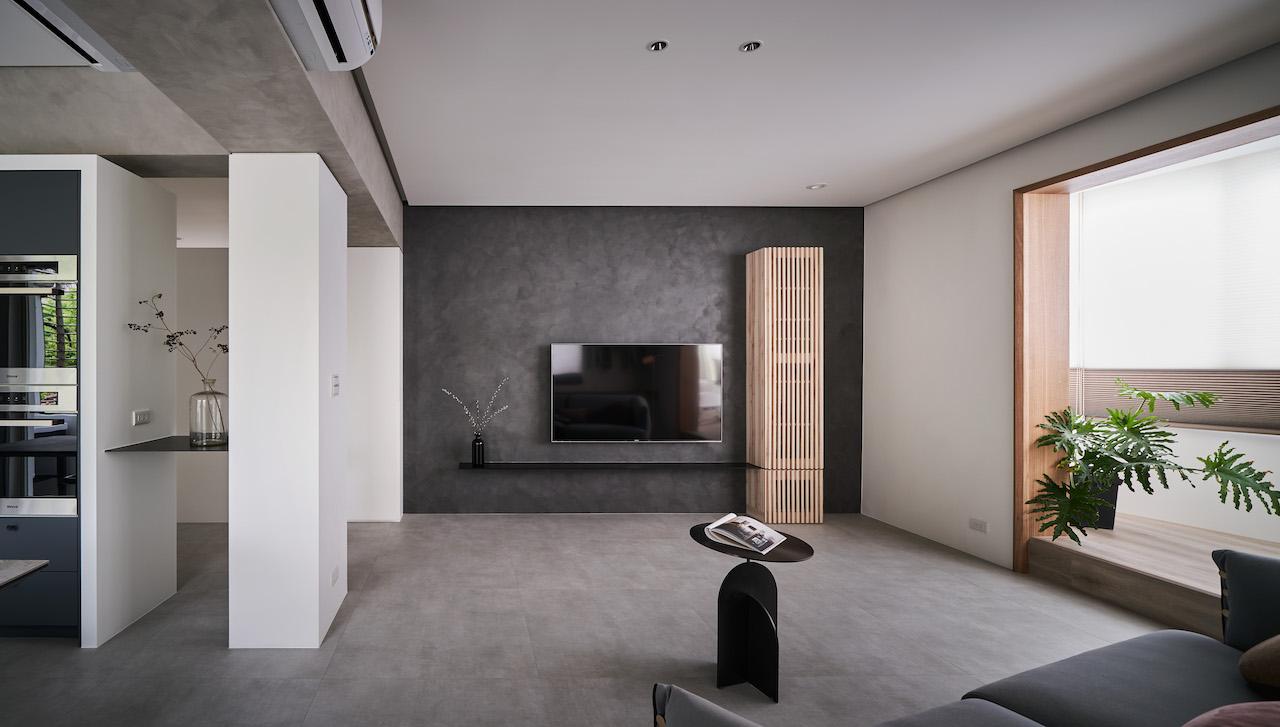 The structural white column is used to connect various spaces visually. On the contrary, the dark system cabinets in the kitchen and the decorative wall of the living room work to segment the space. The overall colour saturation is reduced to a minimum for each resident to weave a personal touch into their own reign.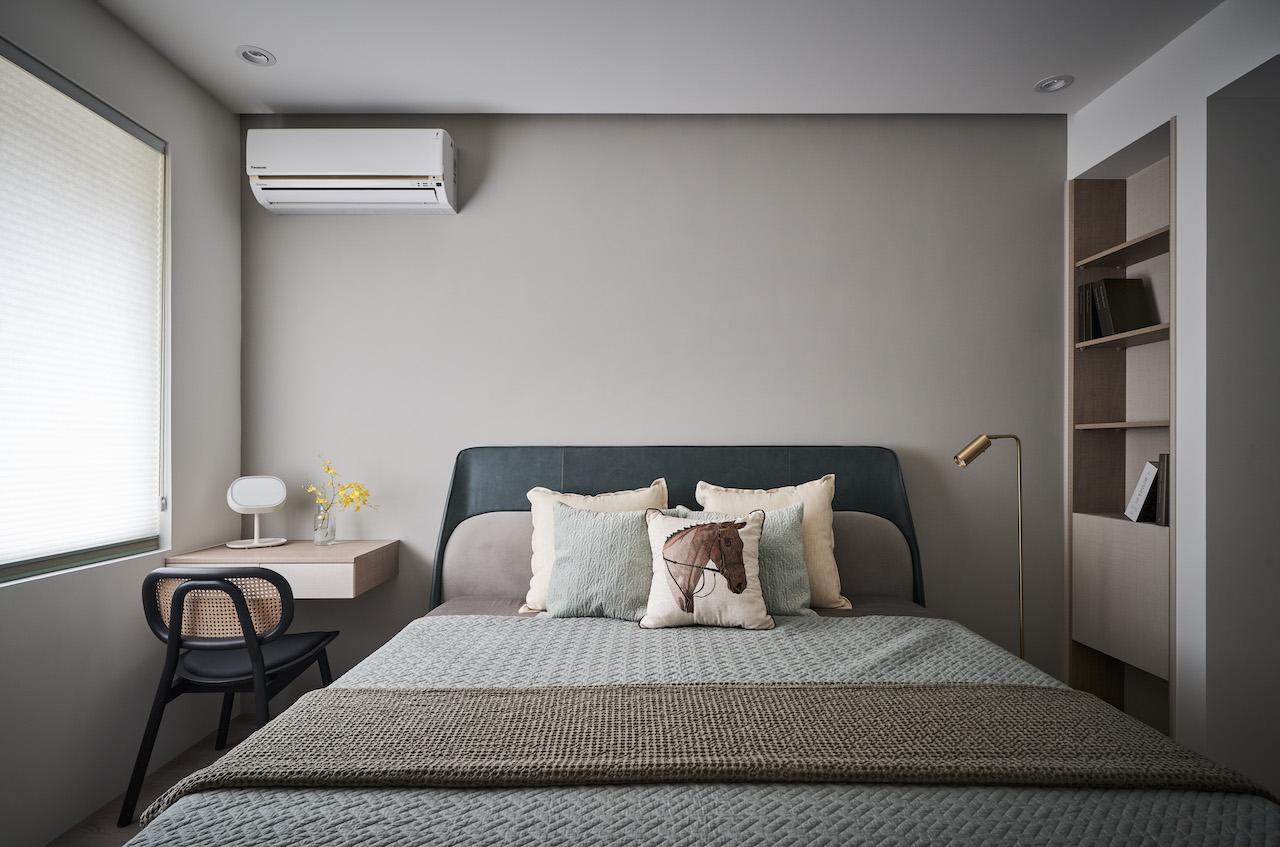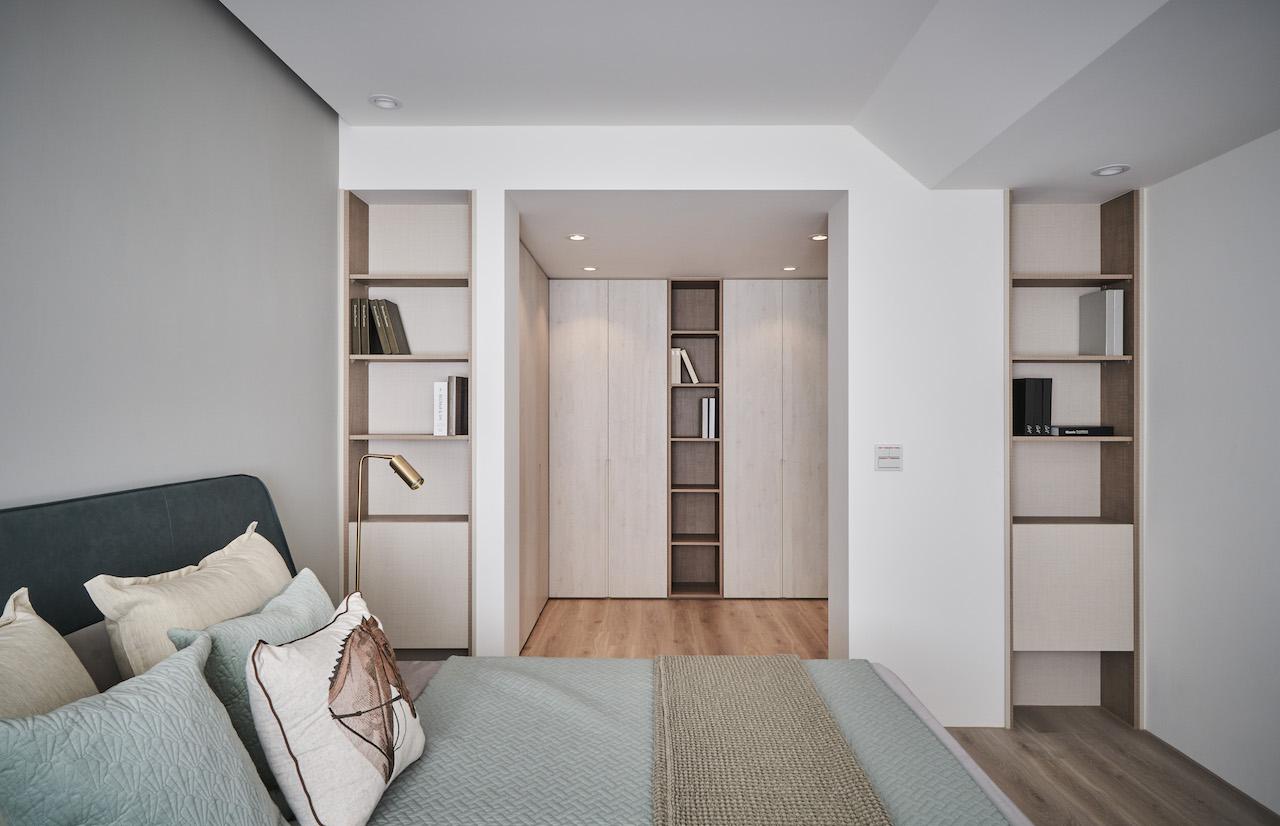 Enter the personal space. Bedecked with colours, the rooms mirror the personality of its occupant.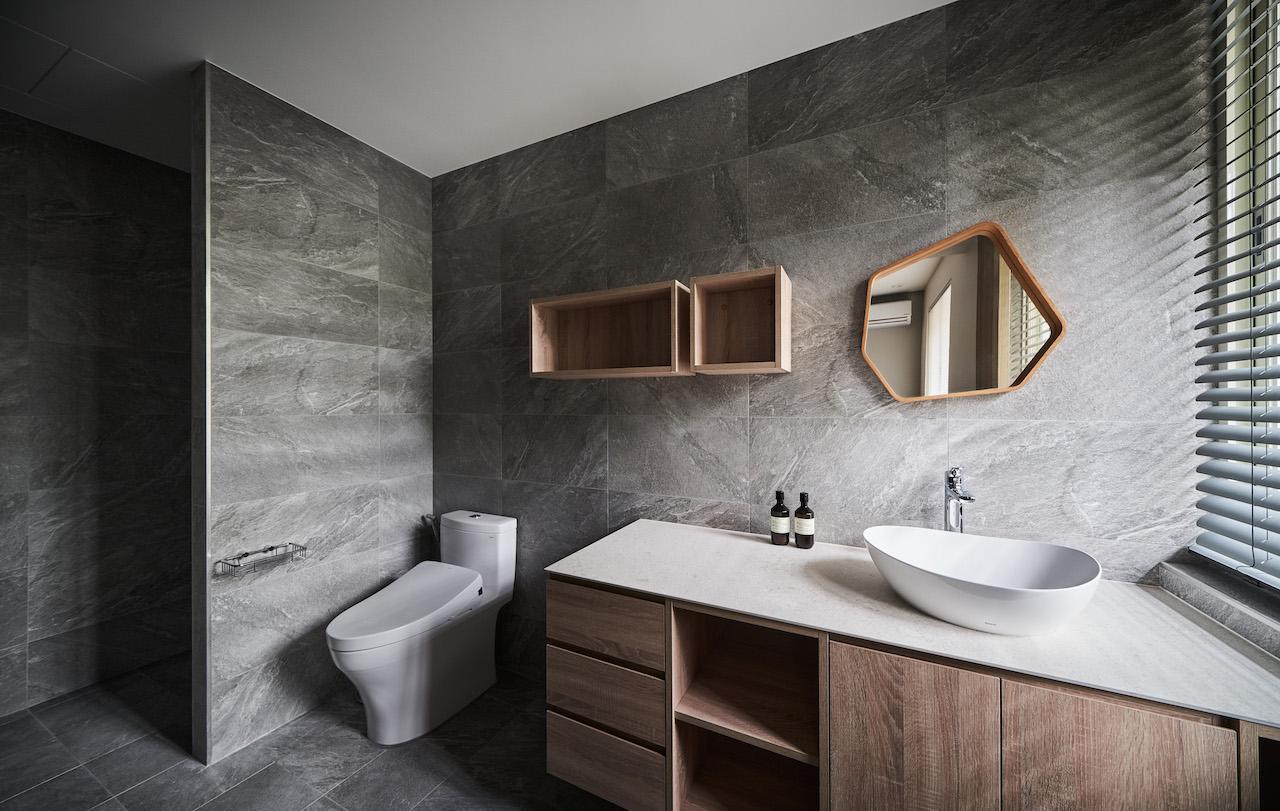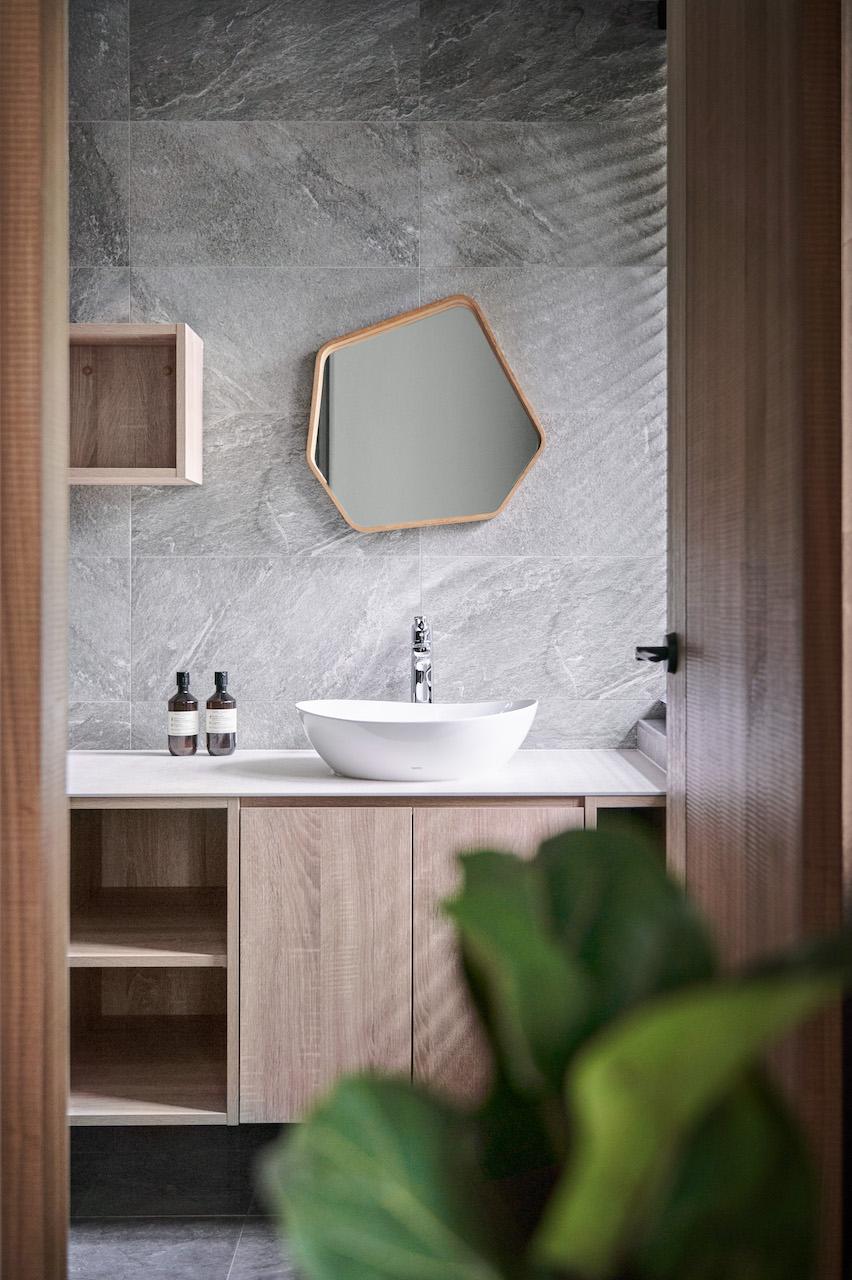 In the bathroom space, the exquisite stone grain combined with wood conveys a sense of ruggedness and nature.