Minimalist, warm and bright are the adjectives that spring to mind when you set foot on this minimalist, commodious space.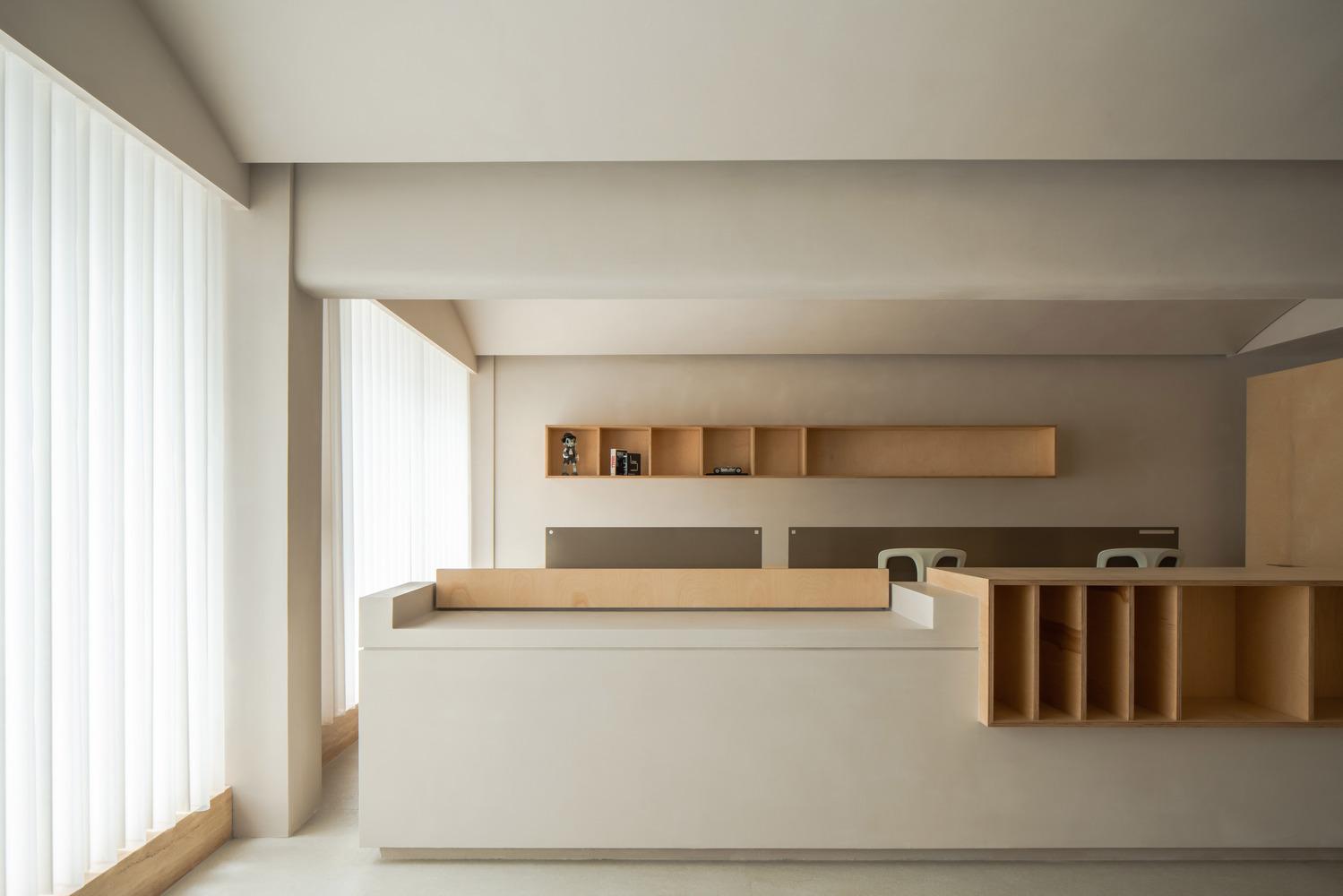 This 1,076-square-foot office in Hangzhou, China is the office space of Shire Space Research, curated by the studio itself.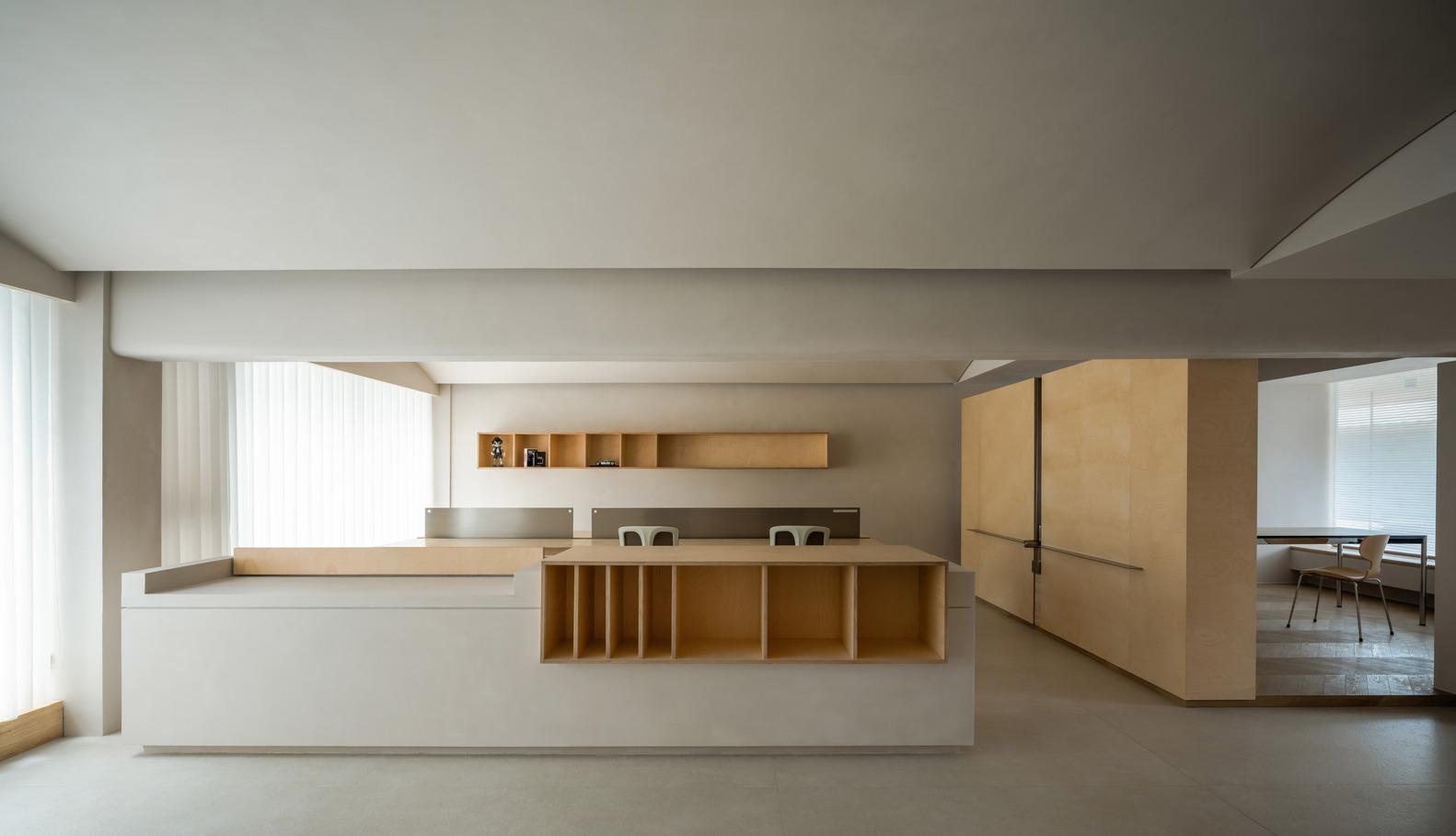 The space jettisoned the complex techniques and elements widely used in office design, and went the other way: using private residence design to complete the project. Through interweaving wood and different artistic paints to build the entire space, attention to detail and structural design, it has yielded an atmosphere that combines that of the office and home.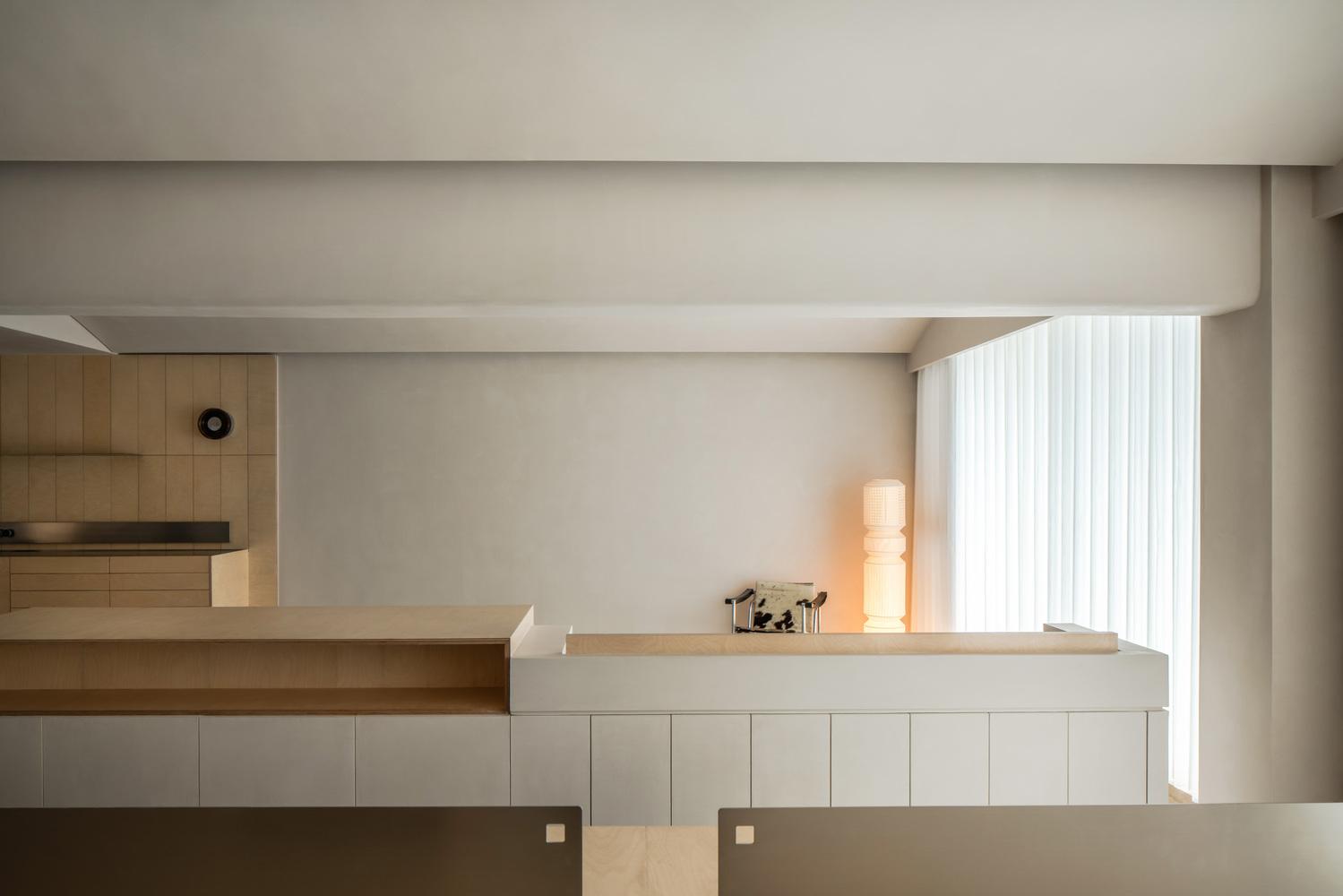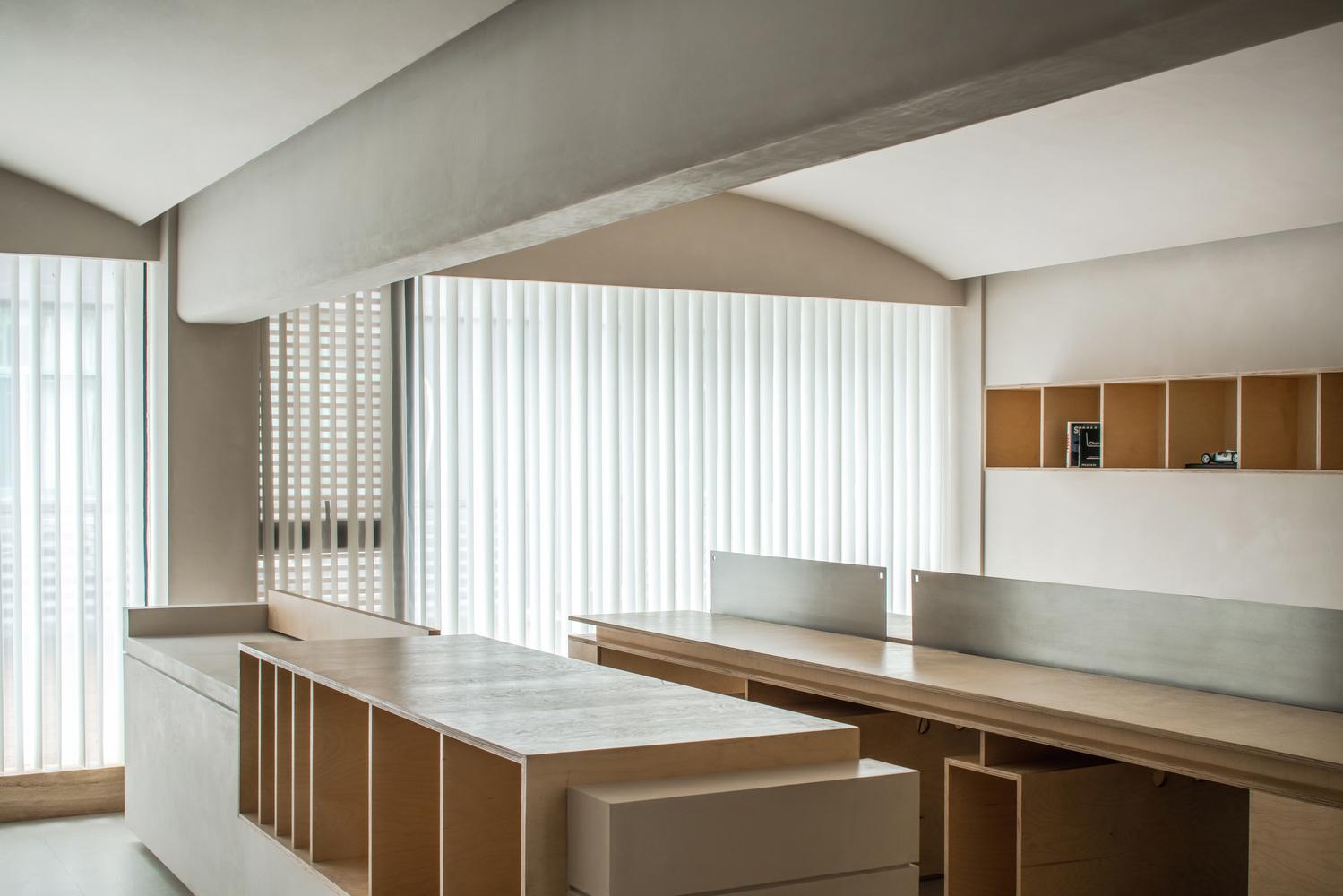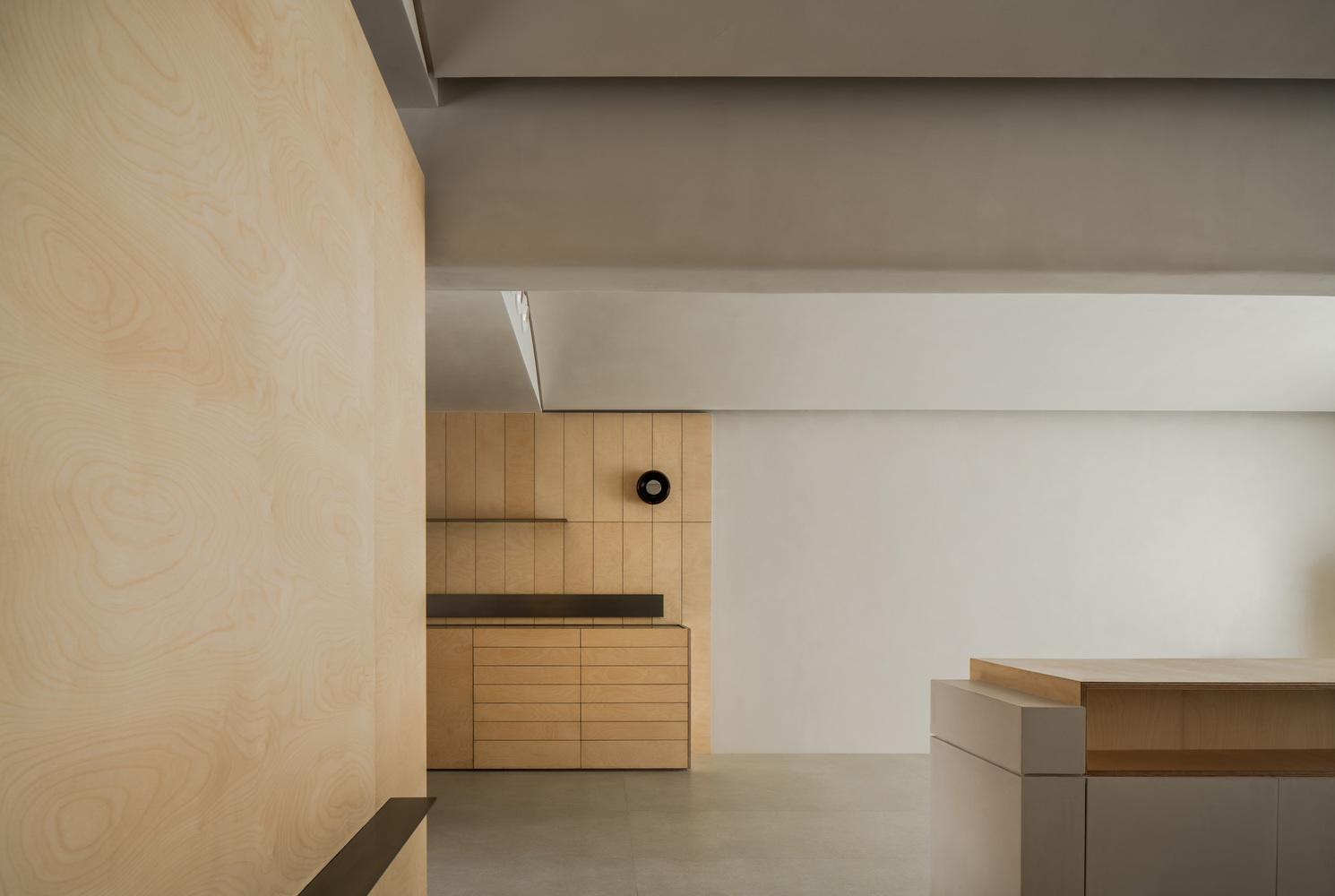 The design team seeked to present the space in the form of a wide and bright living place. In order to create a warm and pleasant atmosphere, the designer blurred the boundary between the office and the home, with the space coming complete with bedroom, study, dining area, working area and meeting room; and mixed textures and materials, such as metal installations, wood and white exterior walls to make the whole design stand out. People instantly forget that they are in the office.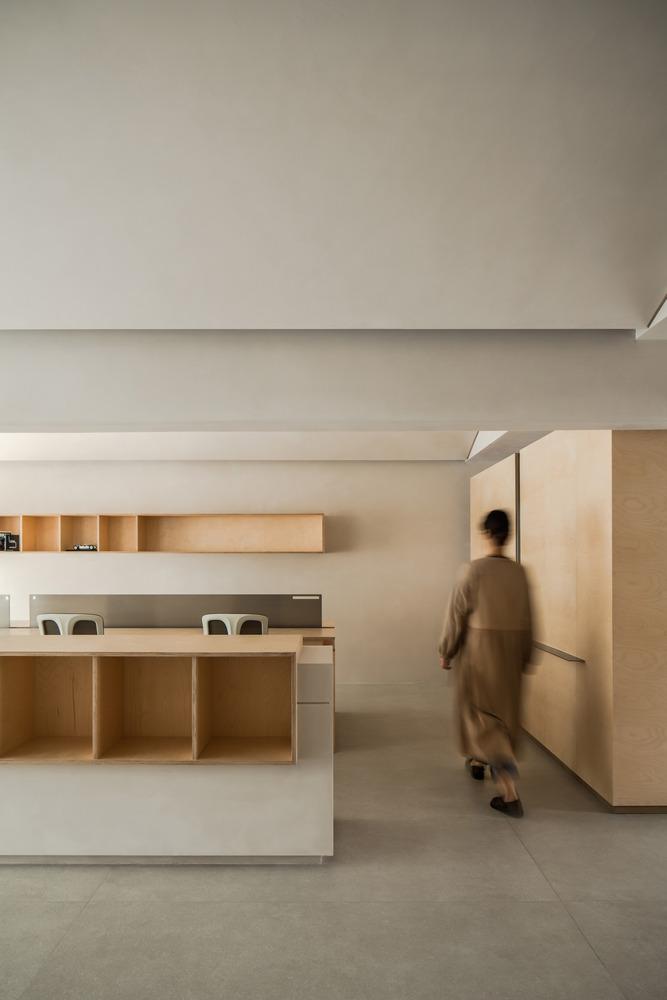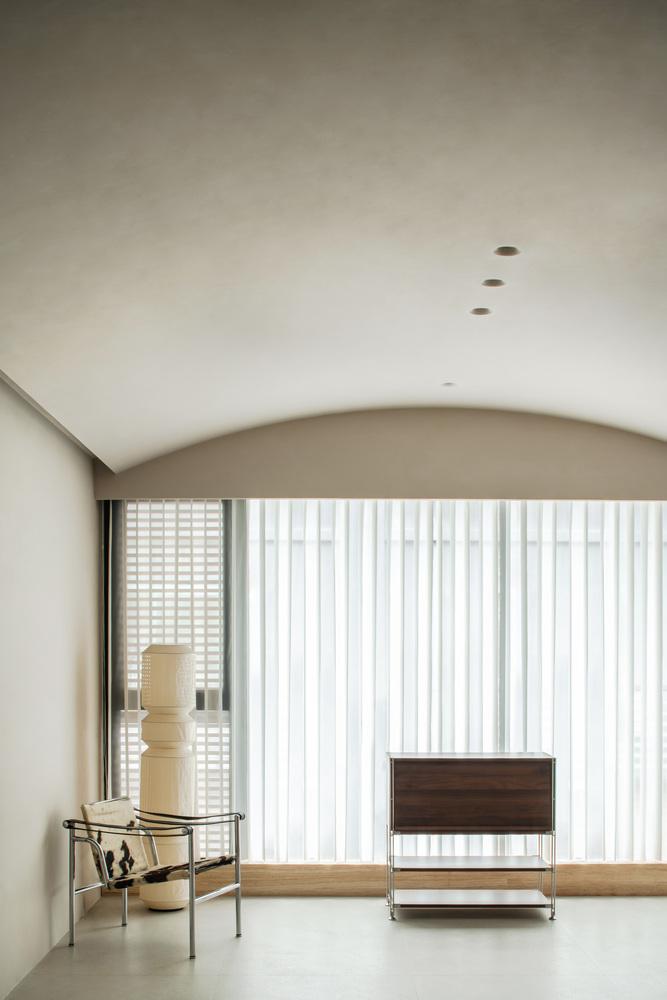 The vault and the arc-shaped background echo each other, and the combination of high and low forms is akin to a warm and welcoming residence, where people can feel at ease.