Alexander Tischler design company designed an exquisite loft-style flat for a young couple with a cat residing in Moscow.
The 680 sq. ft. space showcases a distinct design brimming with industrial elements and materials, perfectly tailored to the clients' preferences.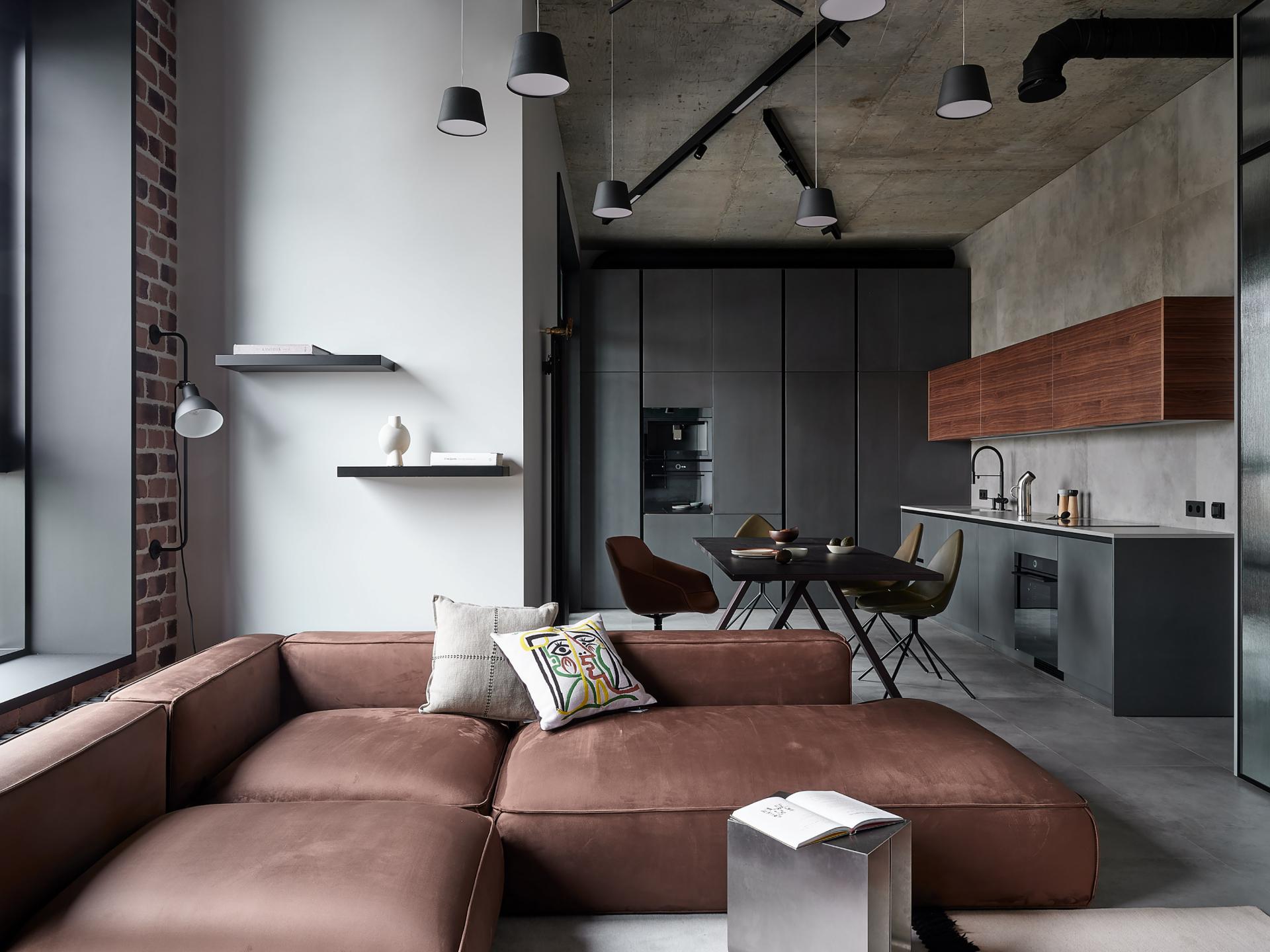 The living room emanates a sophisticated vibe with its dark porcelain stoneware tiles and decorative brick walls, which elegantly synchronise with the sofa's upholstery and décor.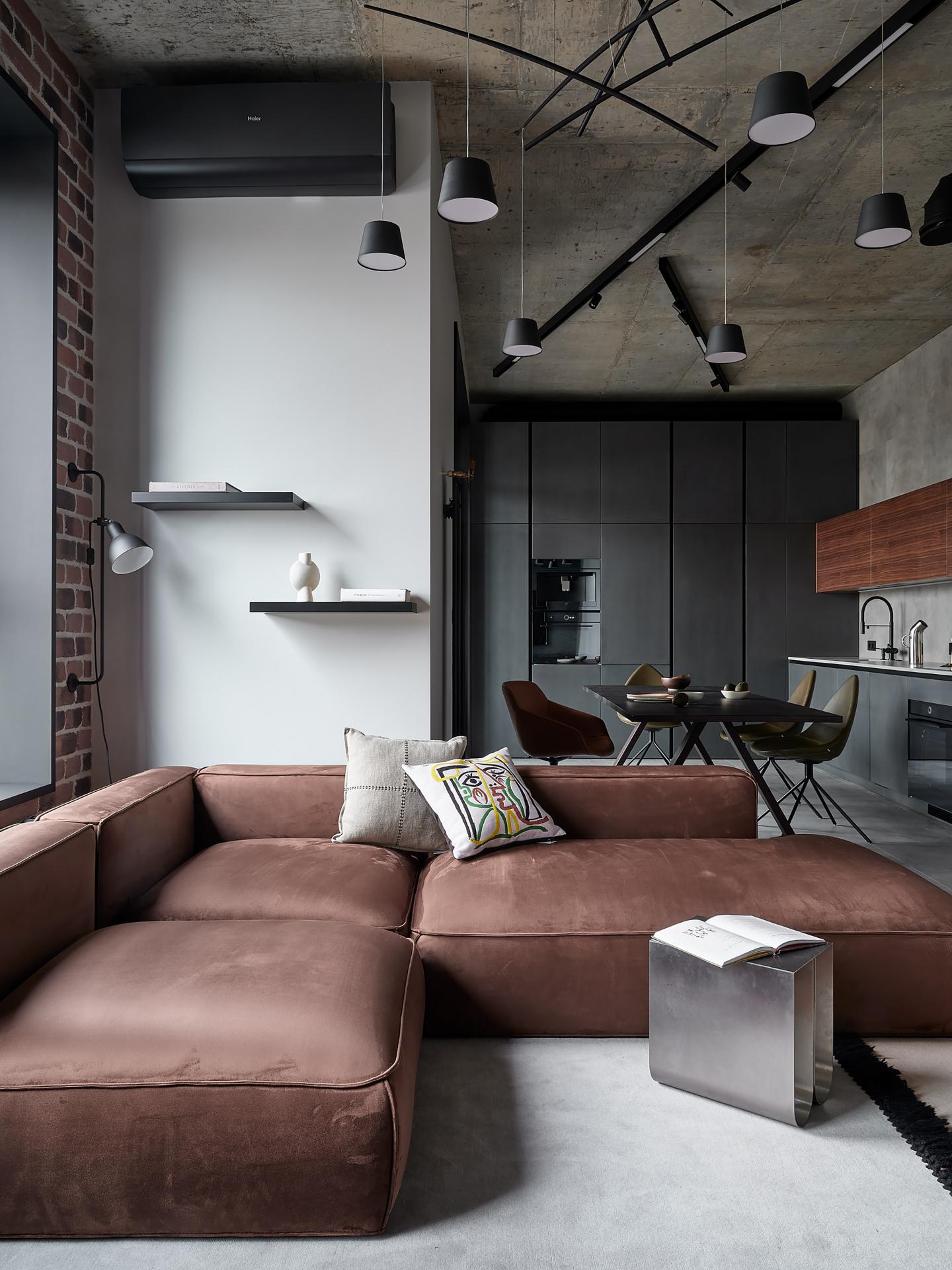 The exposed ceiling doesn't shy away from showcasing its prominent ventilation ducts, further accentuating the flat's factory-style design. The captivating texture is enhanced by the abundance of natural light that floods the room. The supply ventilation air ducts remained visible because of this approach, and we chose black tin pipes.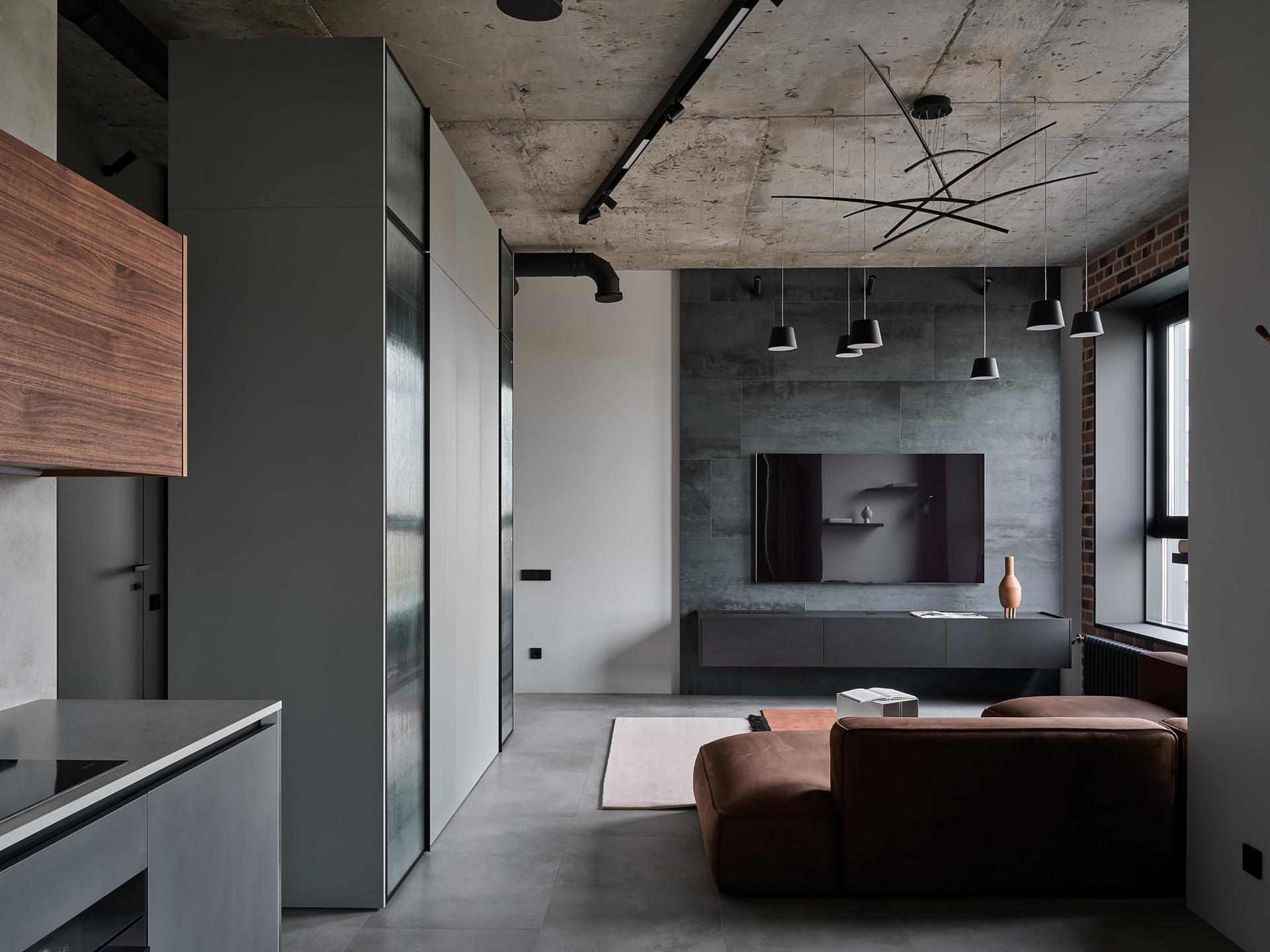 Though such a ceiling significantly worsens sound insulation, but this apartment is located on the top floor, so there will be no noise from neighbours. We also pointed some lamps at the ceiling; they highlight its texture and illuminate the interior with reflected light.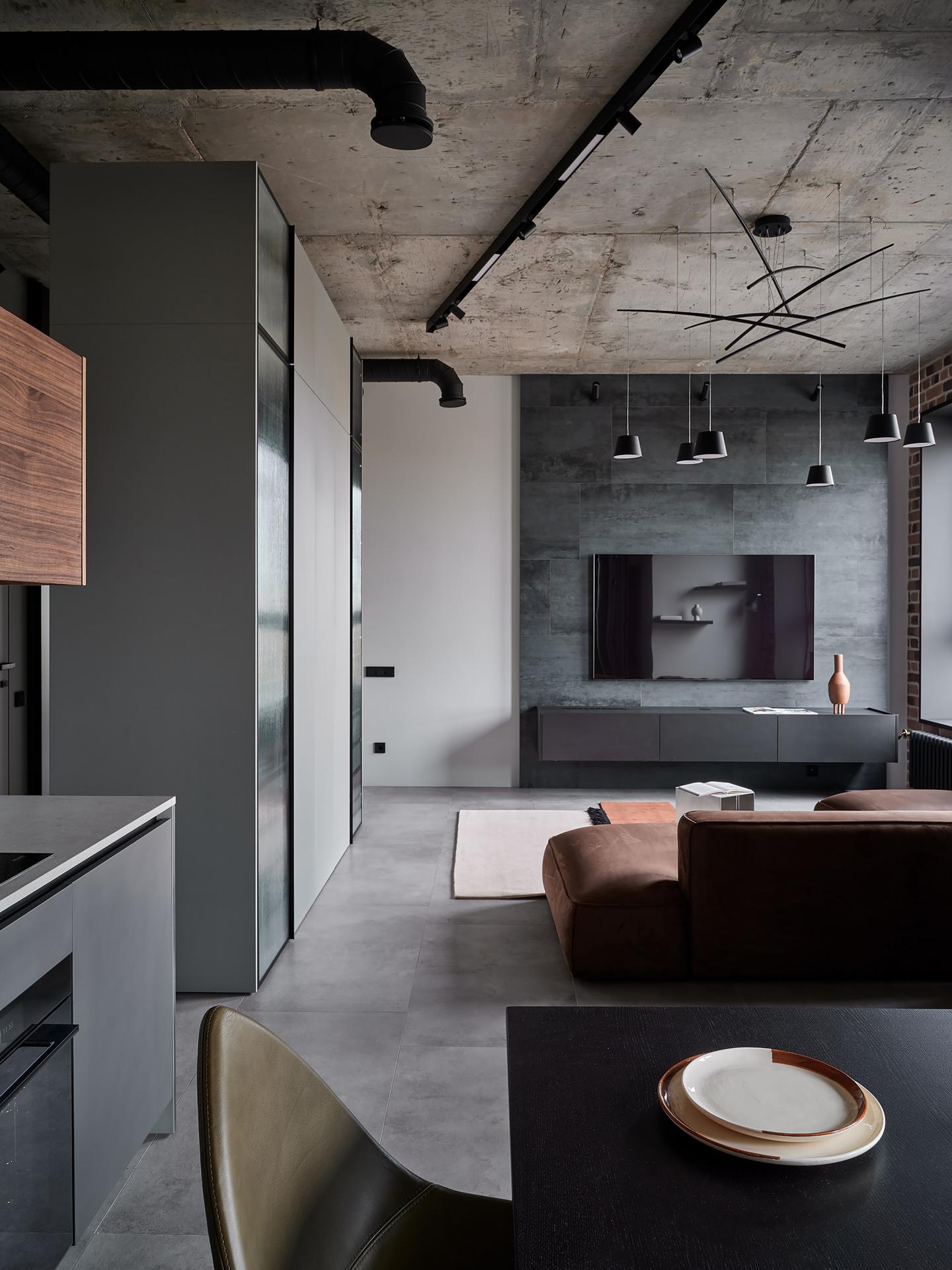 The flat's exposed ceiling is a stunning feature that proudly showcases its ventilation ducts and contributes to its factory-inspired aesthetic. The ceiling's appeal is enhanced by the abundance of natural light that floods the room. To emphasise the striking texture, the designers decided to use black tin pipes for the supply ventilation ducts. To bring out the texture even more, the lamps were carefully positioned to reflect off the ceiling and brighten the interior space.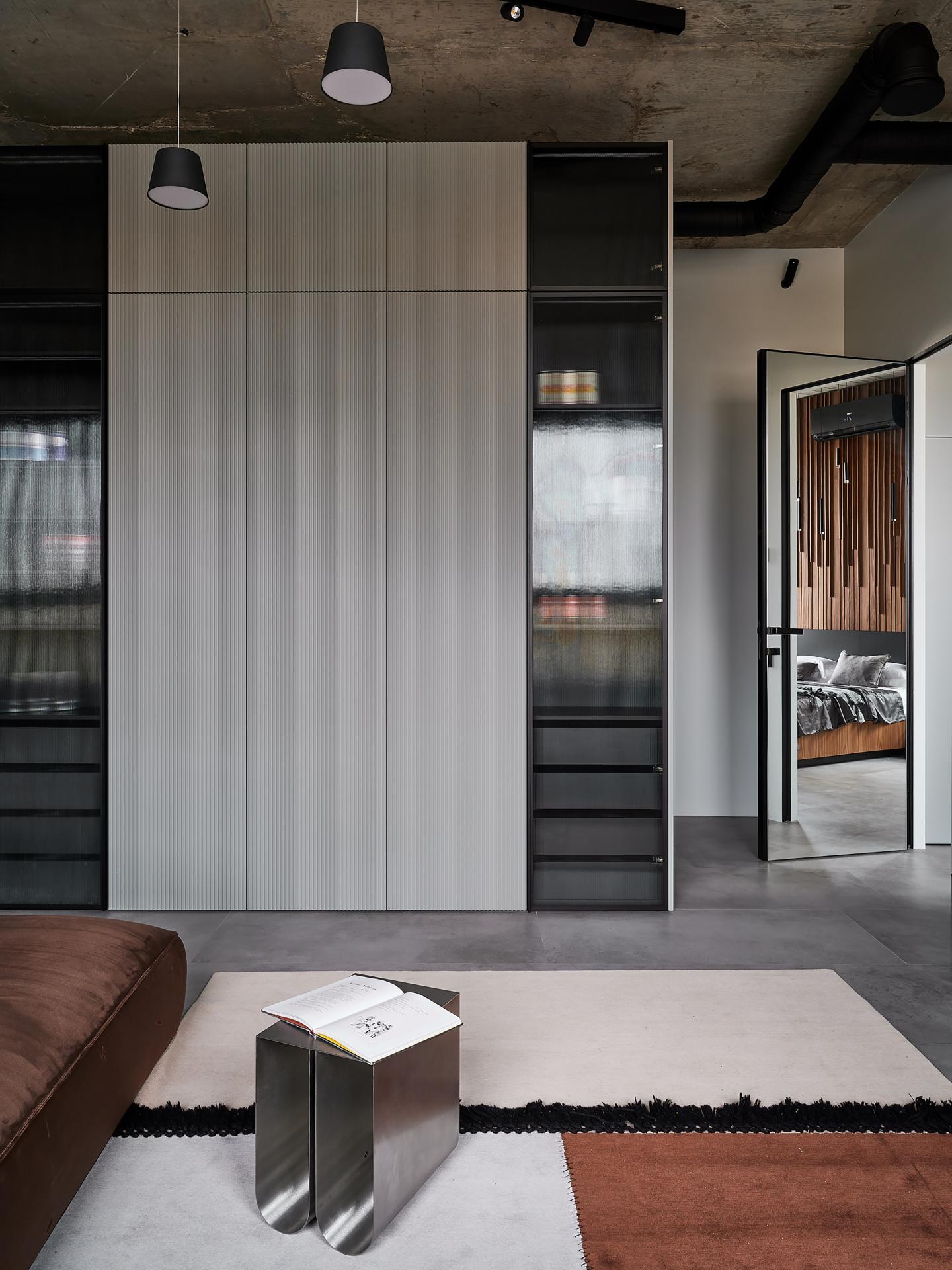 Although this style of ceiling might make sound insulation less effective, the fact that the flat is situated on the top floor means there will be no disturbance from neighbours' noises.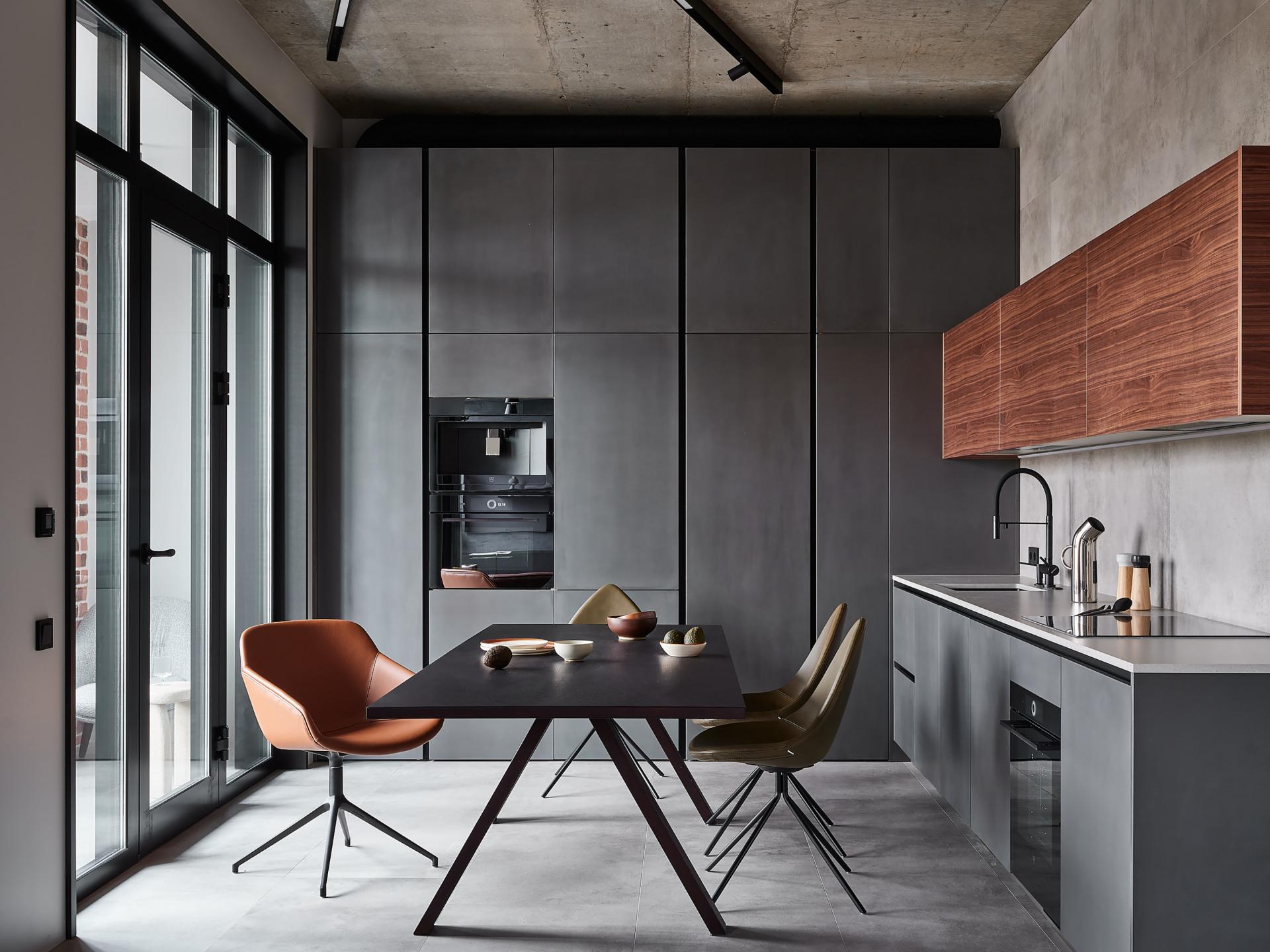 The kitchen, resembling an industrial marvel, is enhanced with a bespoke finish that harmonises effortlessly with the brutalist interior. Seamlessly integrating the kitchen and living room provides a spacious and inviting area for the homeowners to entertain guests.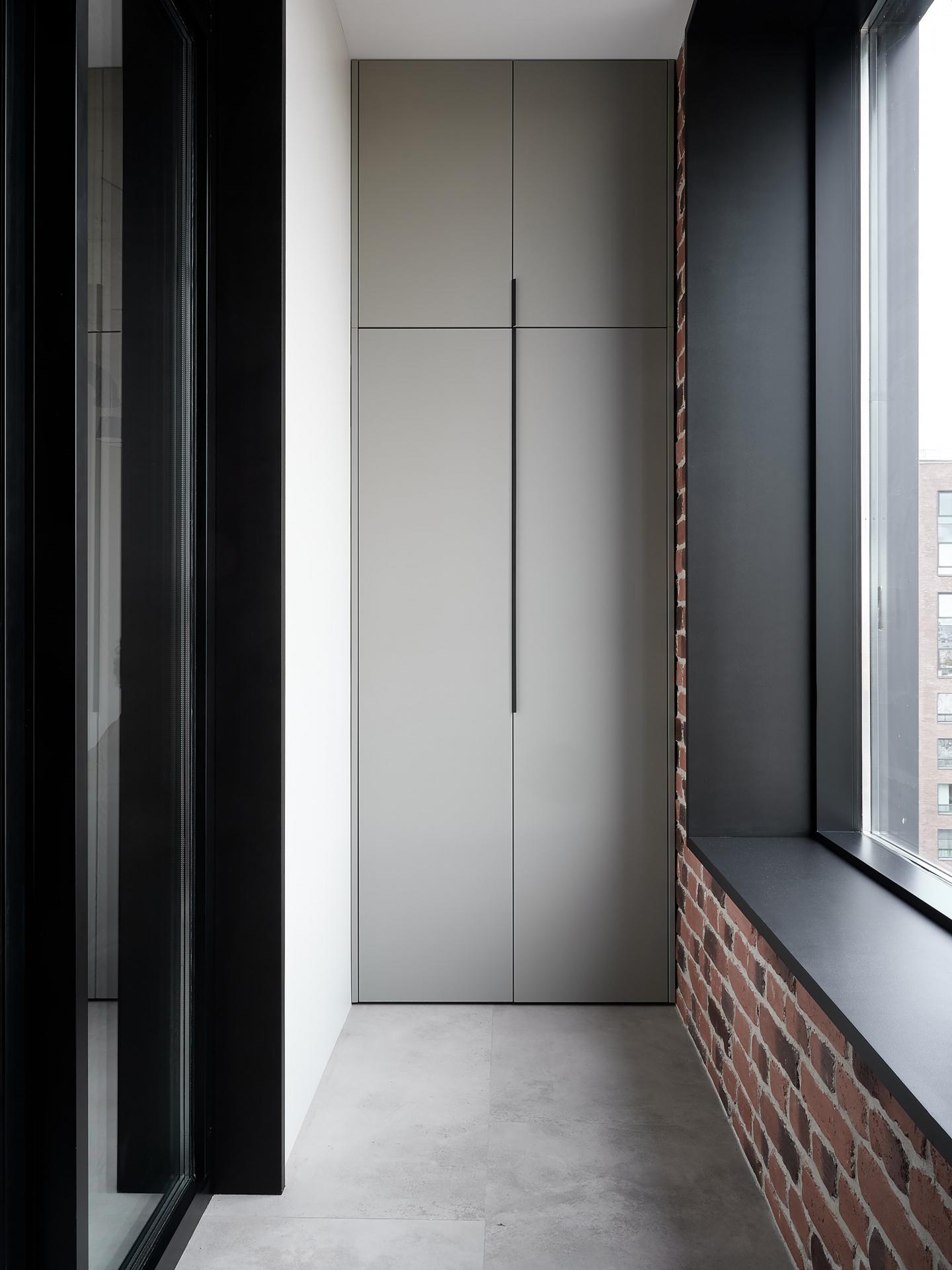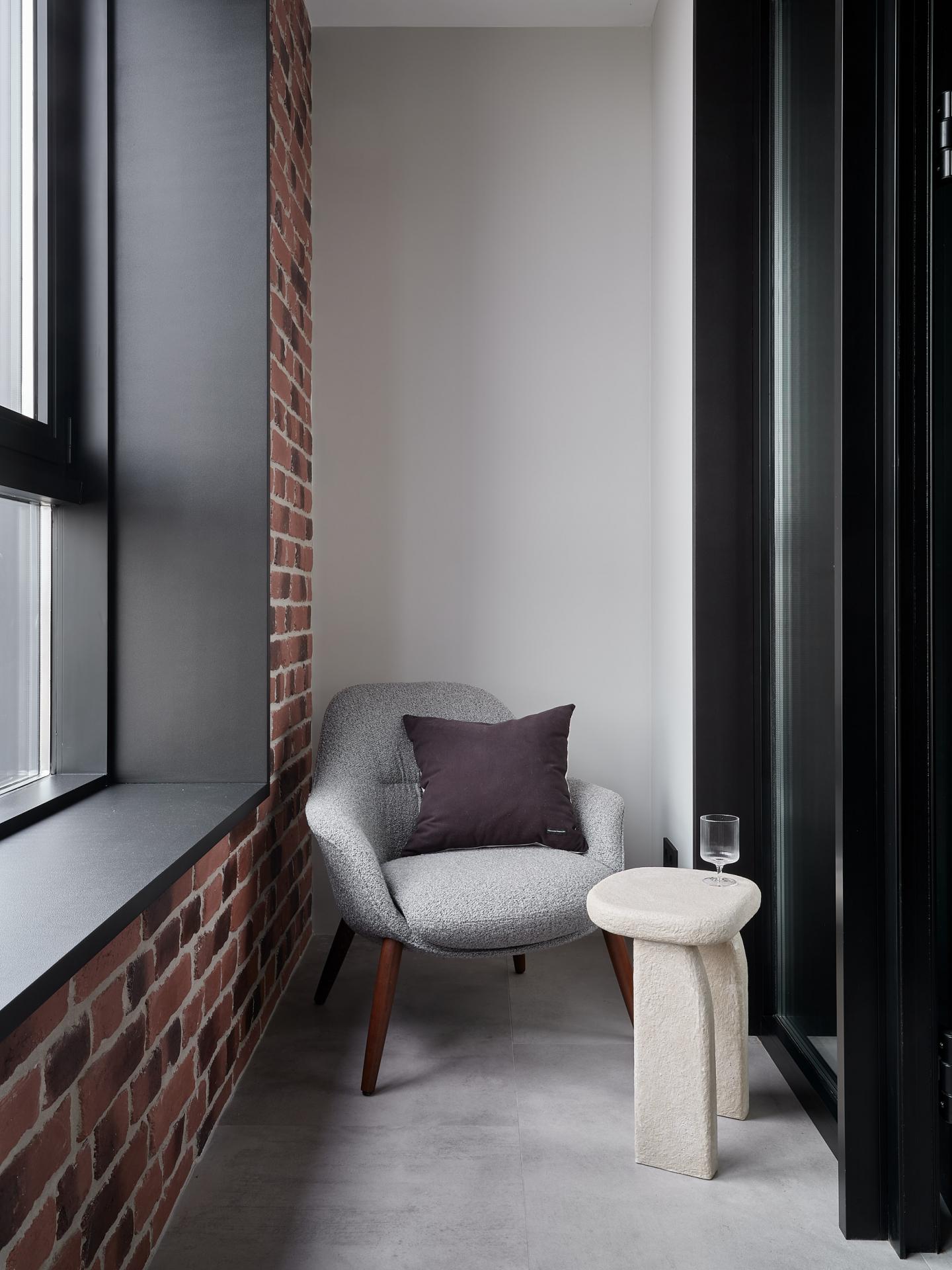 On the balcony, a wardrobe for rarely used items is discreetly placed against the wall. Meanwhile, a cosy armchair and coffee table invites you to unwind and enjoy the breathtaking cityscape.