It's safe to say that loss is something we all experience at one point or another – but few situations measure up to the level of devastation that this California-hailed family of four were faced with.
Just months into renovating their beloved 800sqft apartment that they envisioned as a holiday home – the redesign was a labour of love for the female homeowner and mother, who is also an interior designer – a huge fire engulfed the property and went on to destroy the majority of her extensive and meticulous work. Even the building's many original historic features were ruthlessly reduced to ruins by the fire. In a state of desperation, she called up local design firm Colombo and Serboli Architecture for help.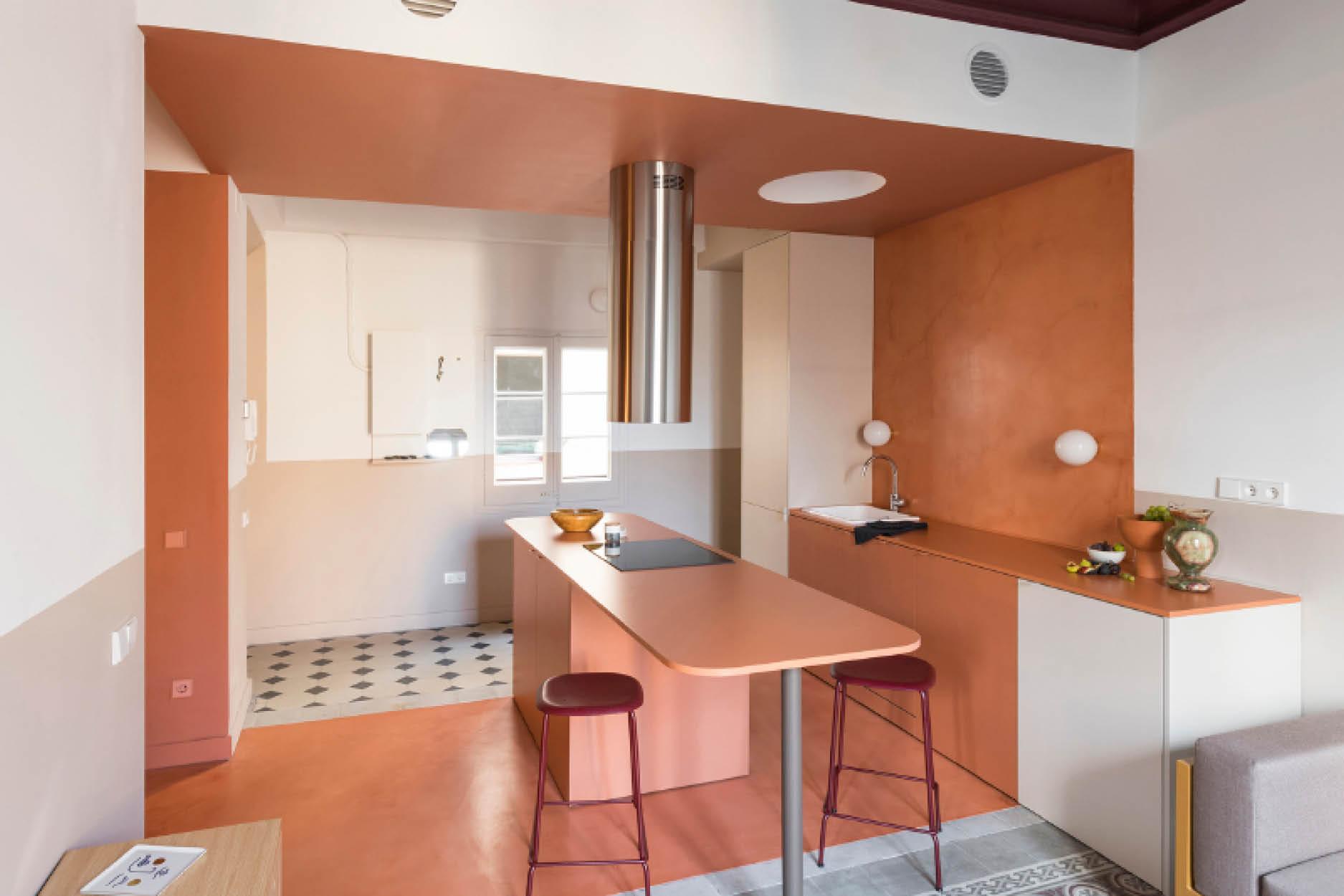 "They contacted us one year later from Coronado, having decided to refurbish [the apartment] once again – from a distance," said a spokesperson from the practice. Amidst the devastation and hurt, the project presented another constraint: a limited budget, as the family was not able to afford further major reconstruction of the layout after the initial destruction. This means that nothing of the spatial layout could be altered. "The challenge was to take the given spaces and make new sense of them, change the meaning and uses without moving walls, to make a new interpretation of the spaces."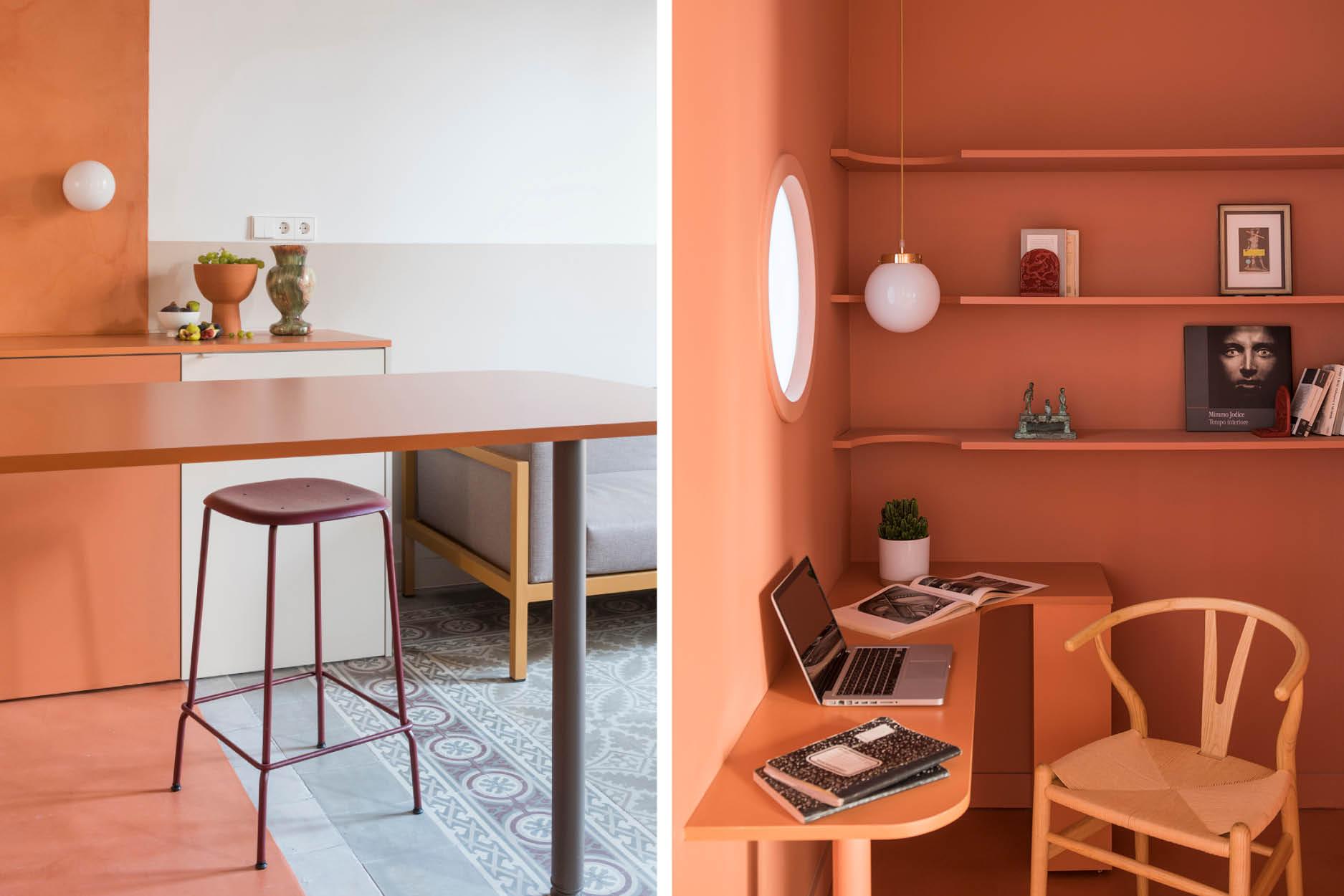 As such, to clearly delineate the space and crave out designated areas for various purposes, the team employed the method of colour blocking to achieve the result with minimal cost. After stripping all of the burnt blackened surfaces, they then splashed a beautifully vibrant hue of terracotta-orange paint over the stucco ceiling, the kitchen's cabinetry, the kitchen island, and the study, to name a few. The same orange hue has also been subtly interwoven into the rest of the home in beautiful delicate details, such as handcrafted pottery pieces and furnishings from brands such as Kettal and Hay.
Over in the master bedroom, the design team has created a mini urban forest of swathes of green, decorating everything from the closet to the bed's headboard. A deliberate visual richness is created as the muted mint green is contrasted beautifully against the eye-catching orange, resulting in a lively yet harmonious home that preserves all the lustre and soul of its previous iteration.
See more images of the home in the gallery below, photographed by Roberto Ruiz: