First built nearly a century ago in 1935, this charming residence is housed within a historic residential building in Spain right by the ocean.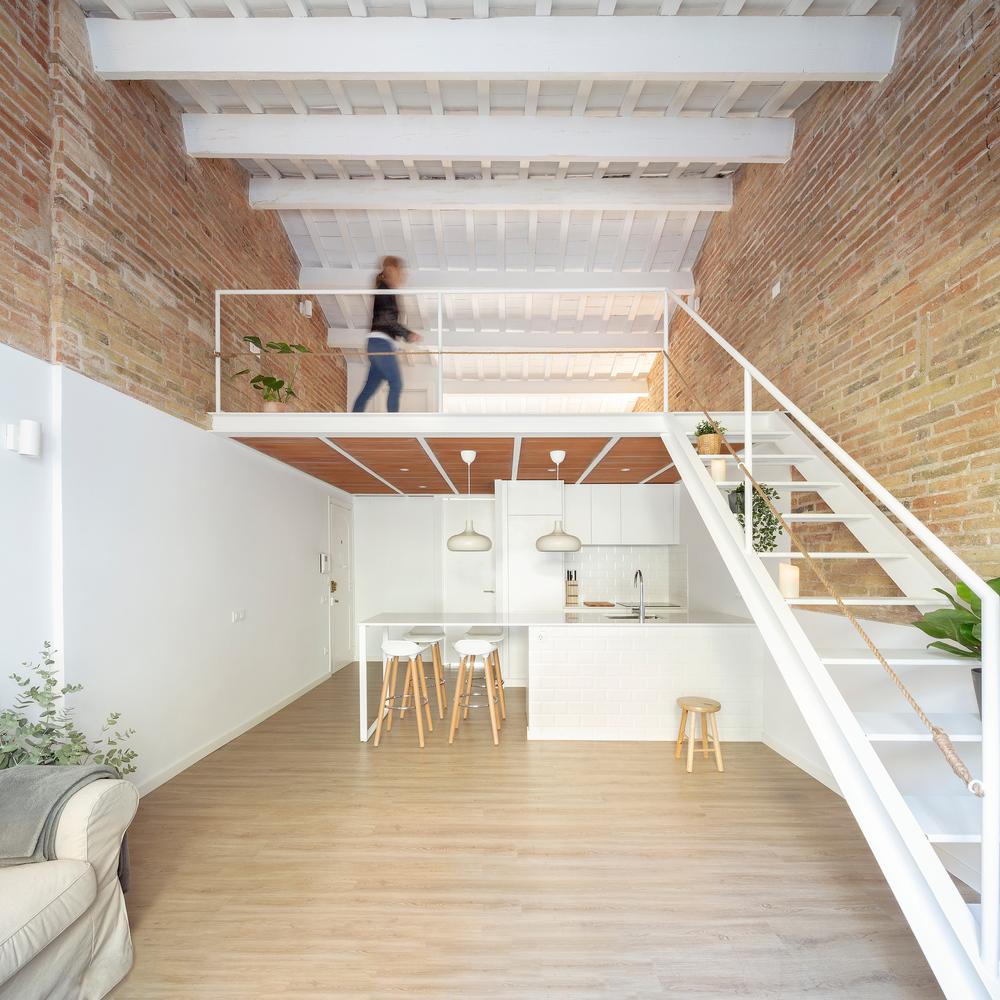 Its picturesque setting and storied history offered plenty of potential for the team at Sergi Pons architects when they took on the complete renovation of this 645 home - one that is owned by a young Catalan artist who is based in Bali. He wished for the home to become his retreat for short getaways, one that is modern, open and flexible.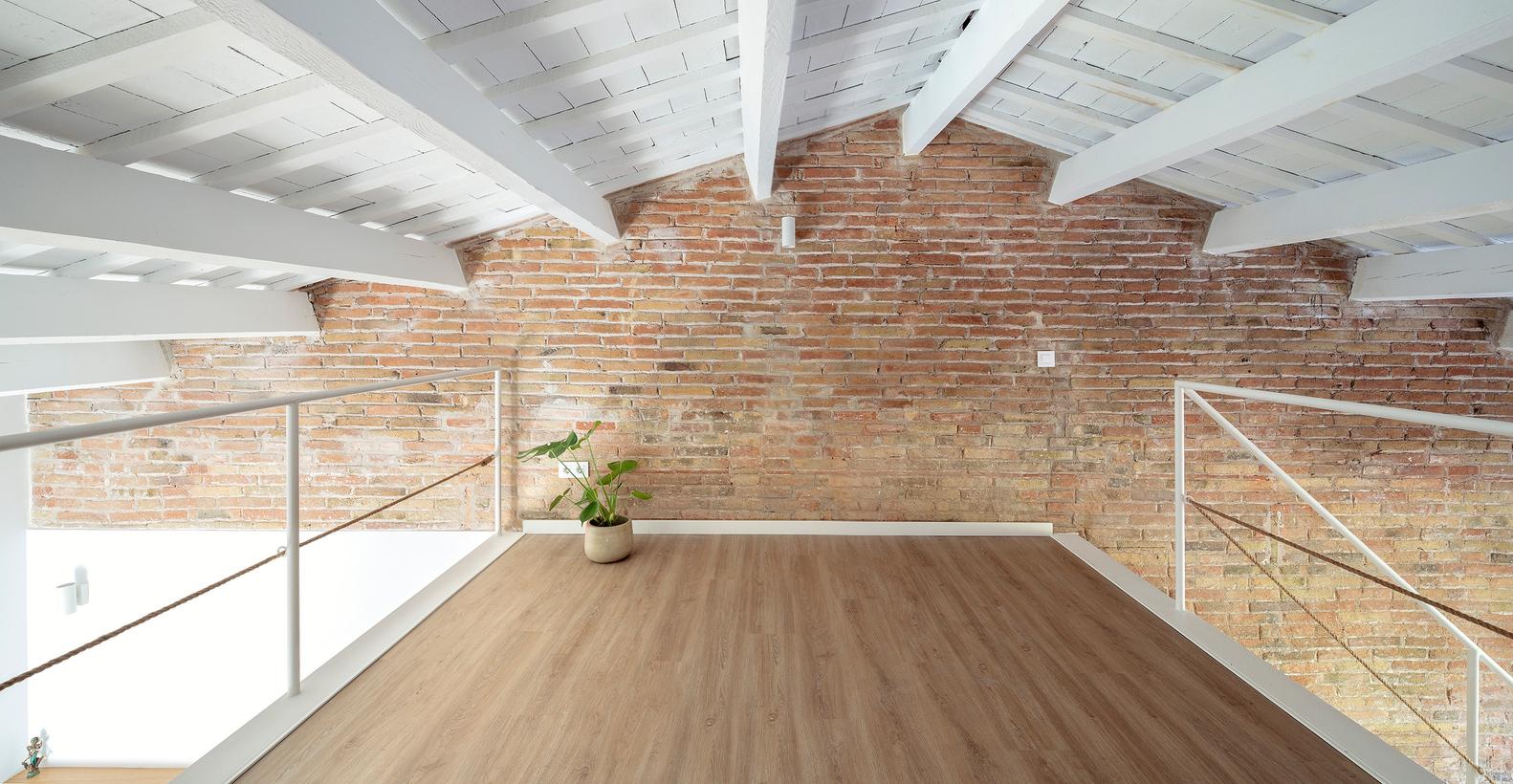 As such, the design team employed plenty of special touches to open up the space and add in characterful accents. Beautifully roofed in specially constructed with wooden and ceramic beams, the high ceiling has been utilised with the addition of an expansive mezzanine that hangs in the centre of the home. This quiet area - far above the movements of the downstairs living, dining and bedroom spaces - effectively created a tranquil and calm work studio for the designer to work in.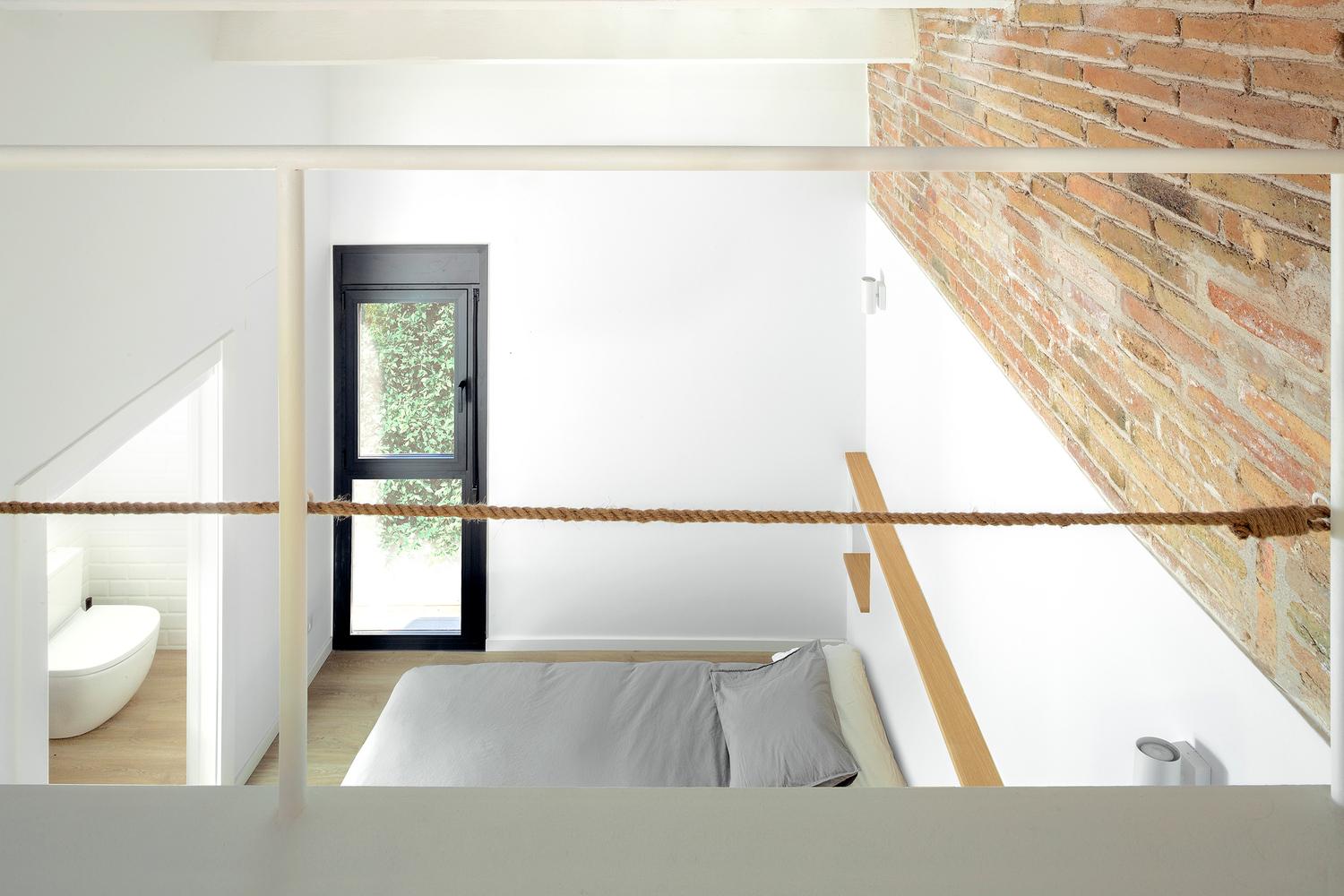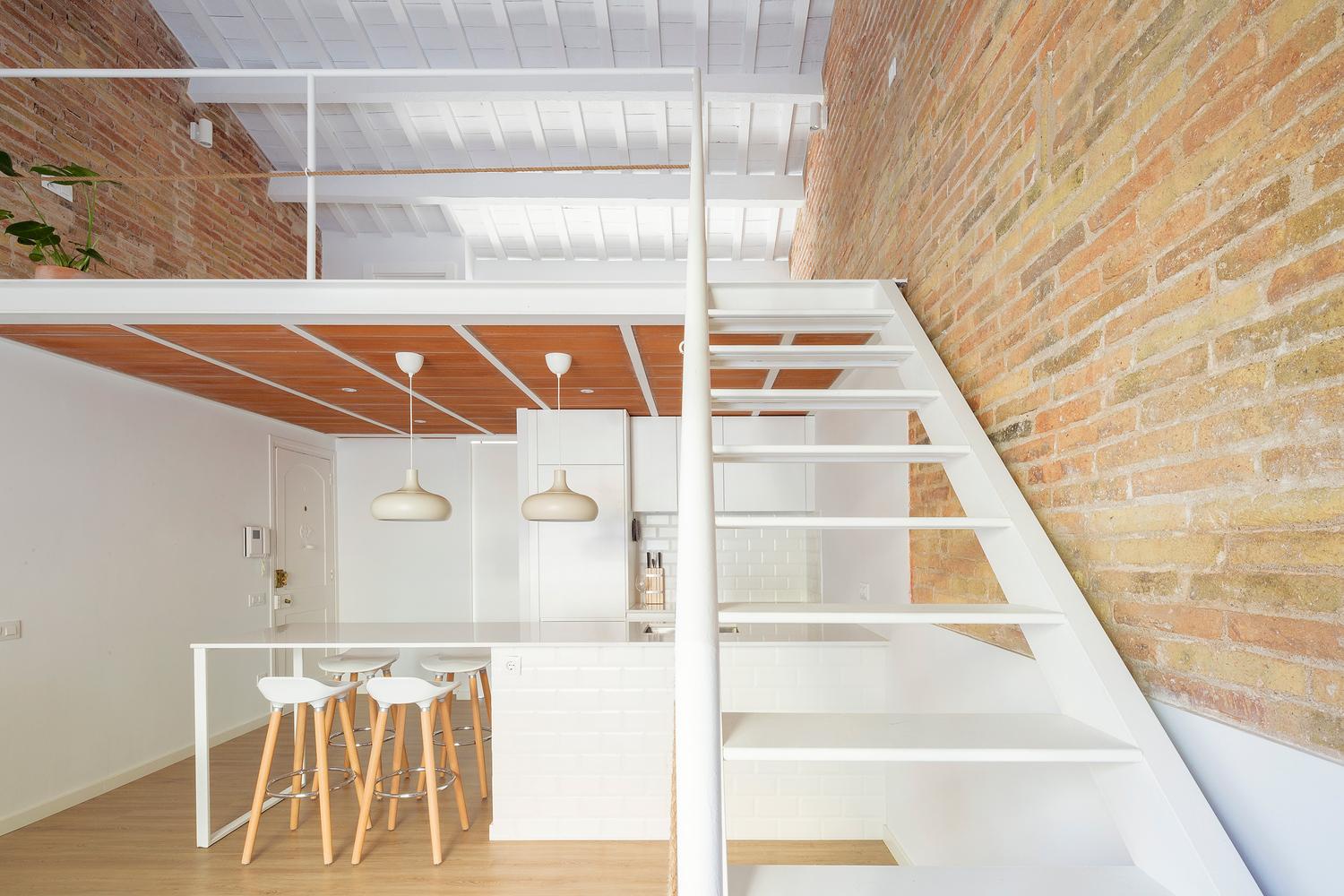 Except for the first floor bathroom and a small storage room in the attic, every other area of the home is entirely open-plan; unobstructed by partitions or walls, the space feels much brighter and more spacious than its 645sqft size.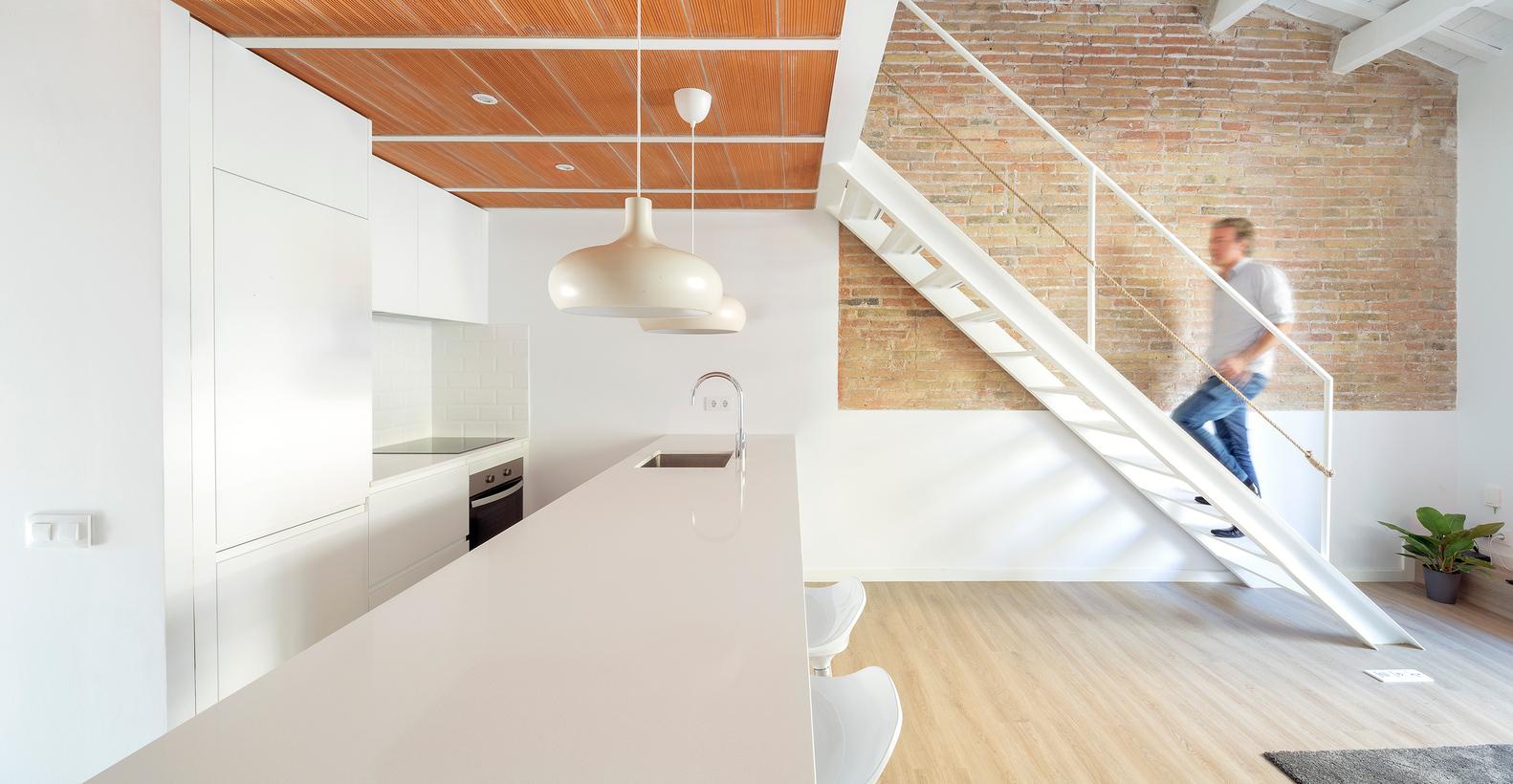 The design team drew inspiration for this highly creative structural layout from the idea of a feather-light piece of paper that hangs right in the centre of the space; in line with the homeowner's wishes, the surrounding elements around the overhanging mezzanine is highly flexible and movable, creating a highly harmonious visual flow and flexible functionality that the homeowner desired.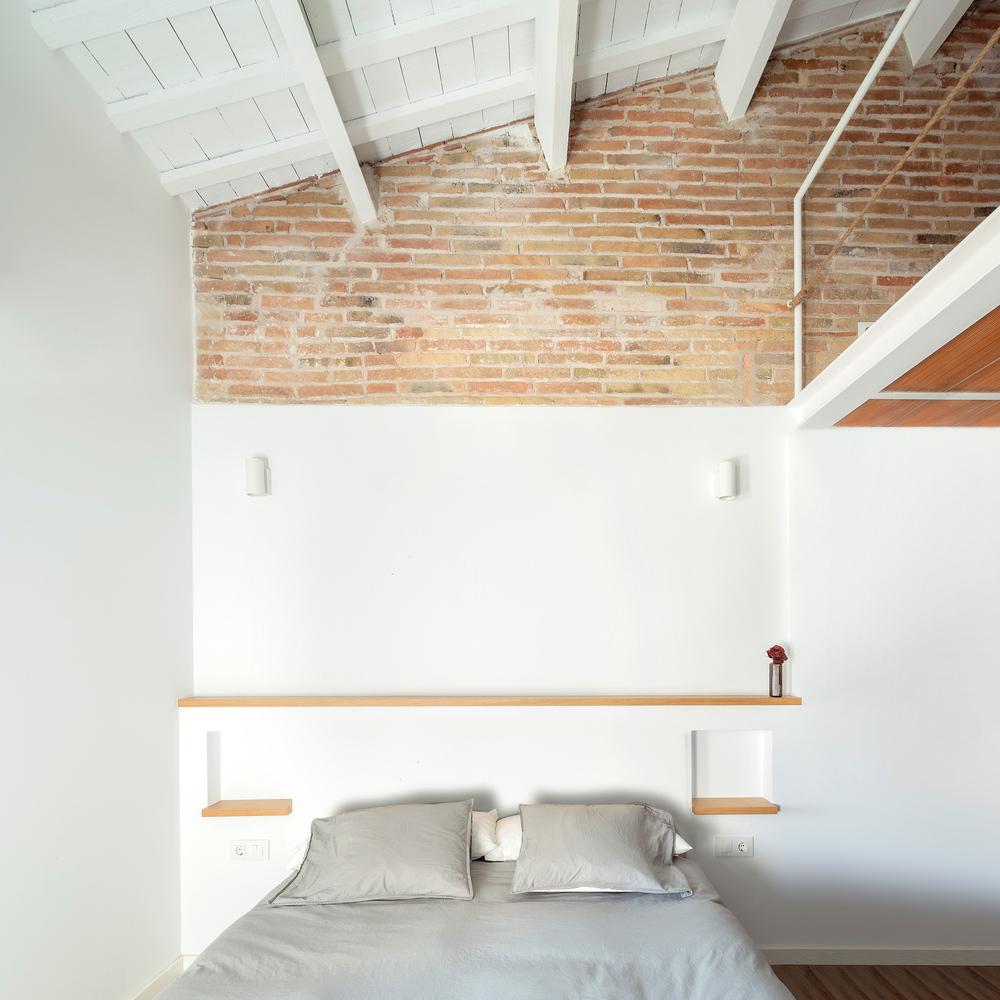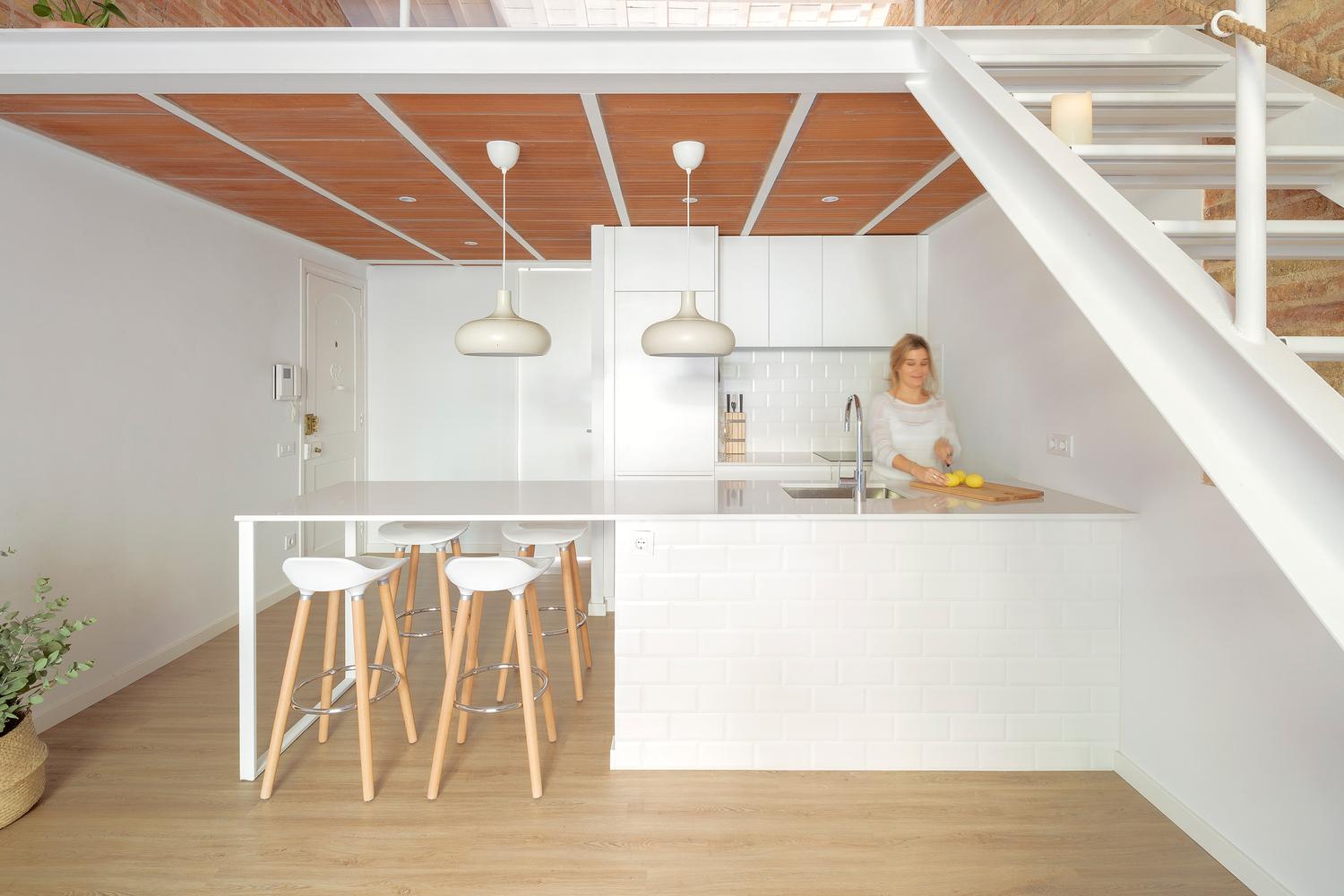 Industrial-style white lacquered iron frames the mezzanine as well as the staircase that leads up to the small attic, while the ceramic beams, coral-red exposed brick walls and natural oak flooring contrast the white and add a layered yet minimalist colour palette. The resulting palette bears resemblance to traditional Spanish architecture from the 19th century.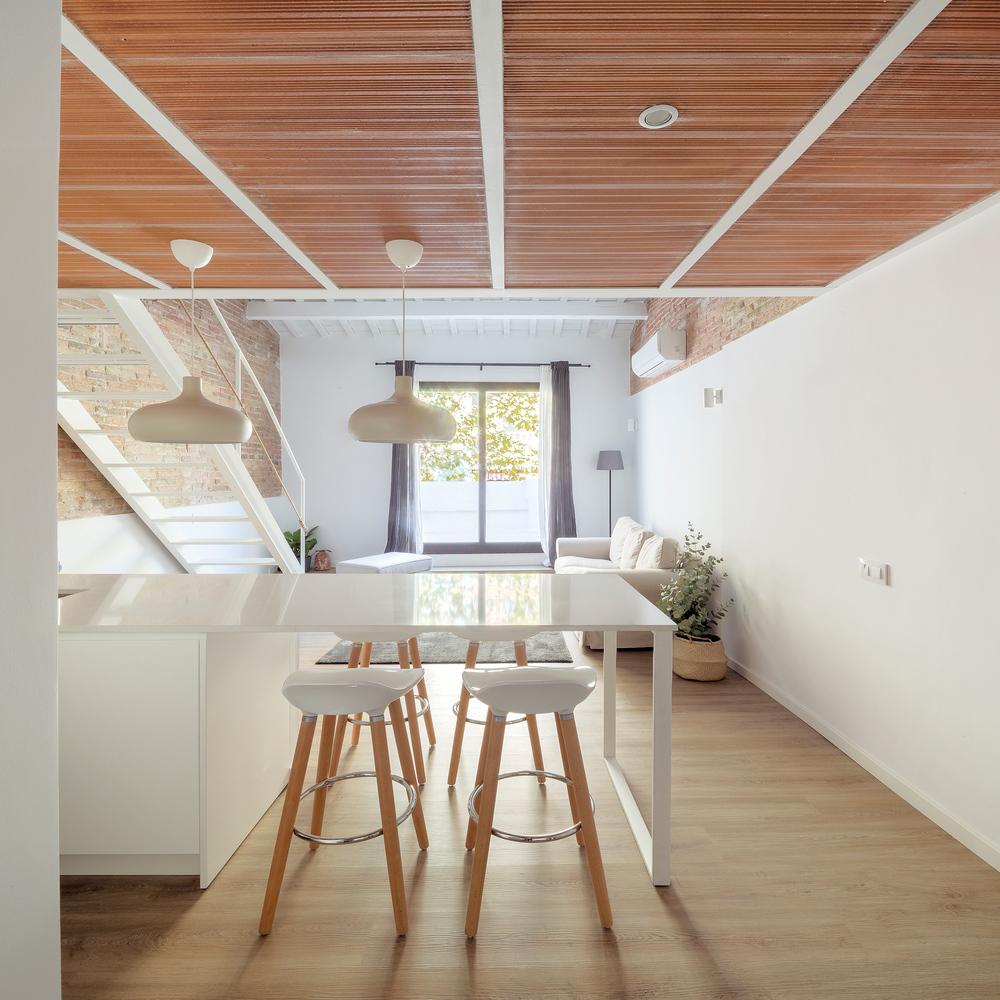 The team at Sergi Pons Architects converts this once worn-down structure into a sleek, personality-filled yet perfectly function home by the sea in which the homeowner can both work and play.
Photography by Yago Partal
See also: Inside Iconic Hospitality Designer Pierre-Yves Rochon's Stunning Hotels